Bulk Custom T-Shirt Printing
Whether they're for a business or event, anyone can design, create, and order bulk custom t-shirts with ease today.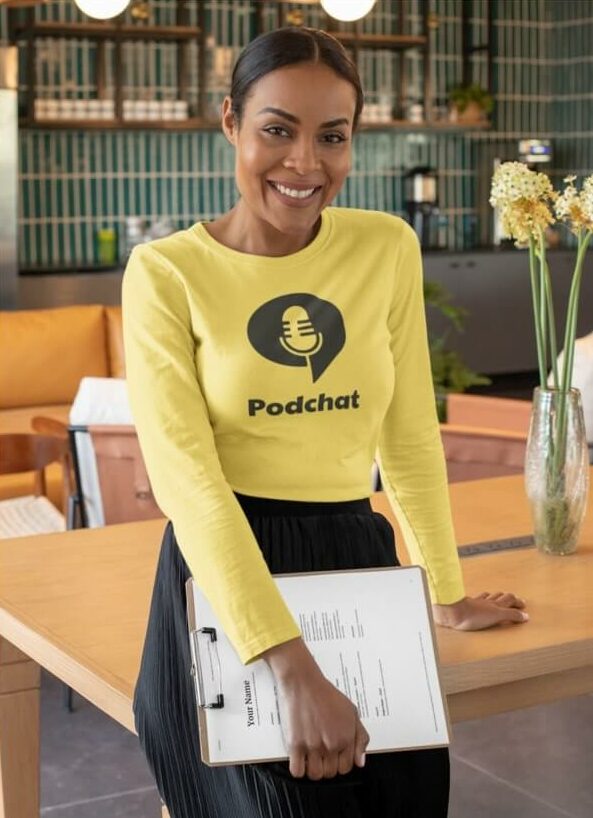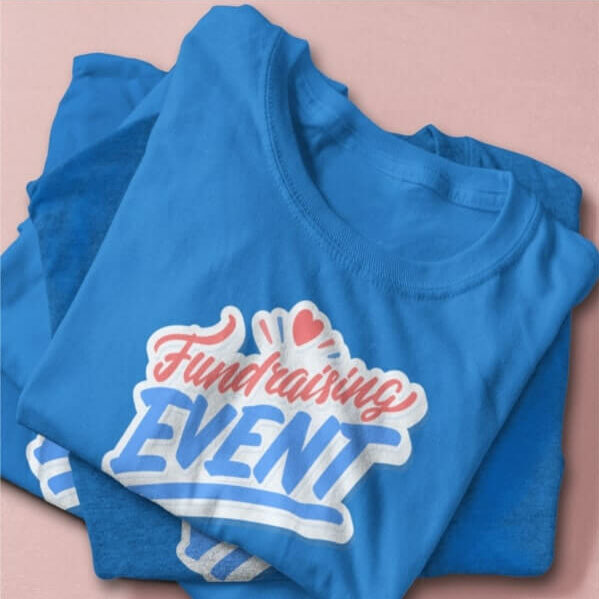 Create Custom Printed T-Shirts With Printify
Take your branding to the next level, create an original design, and place a bulk t-shirt order today.
Why Sell Custom T-Shirts in Bulk?
If you want to start selling online, personalized t-shirts provide a profitable business opportunity. With an original design, they could be the next big thing.
T-shirts are practical and appeal to people from all walks of life. Their demand shows no sign of slowing down anytime soon.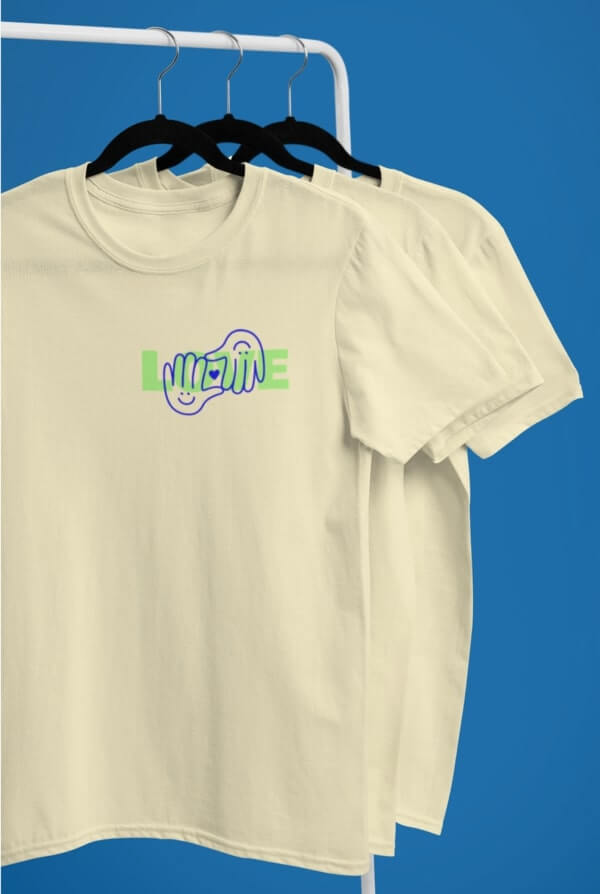 Bulk T-Shirts for Printing With Printify
Whether promoting your company, brand, event, or simply selling online, ordering bulk custom t-shirts from our Printify Catalog is a breeze. We offer various customizable, high-quality t-shirts that'll fit any style and budget.
With our bulk-order savings, you can get shipping for a discounted price when ordering 60 or more select products from the same Print Provider.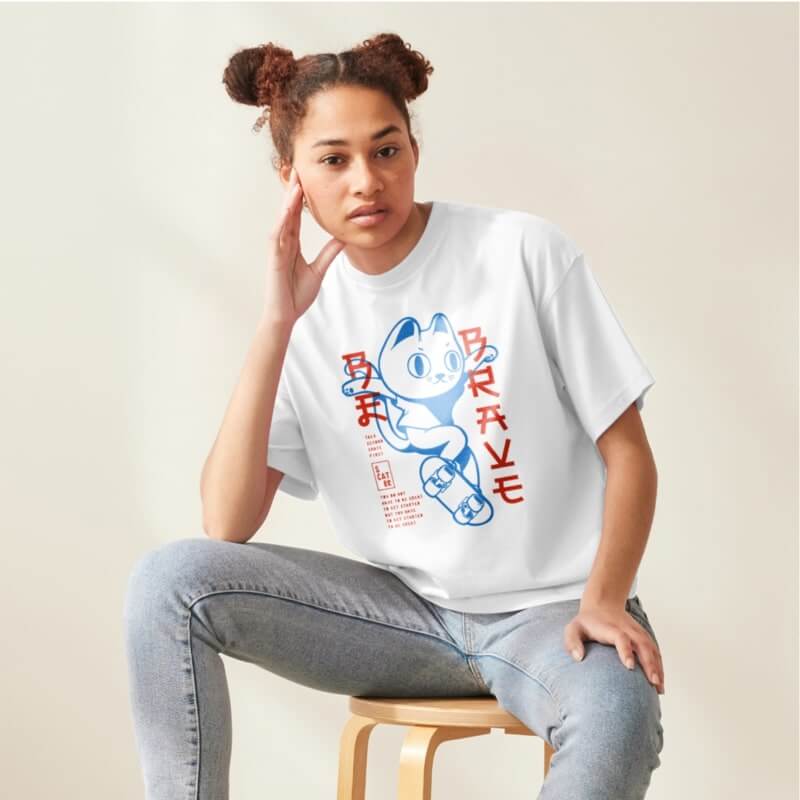 We have some of the best-selling bulk t-shirts on the market, so you'll quickly find the right match for your needs while setting yourself ahead of your competition.
These t-shirts are popular with a wide audience due to their fusion of quality, comfort, and durability. With a fitting design, they're a perfect addition to any eCommerce store.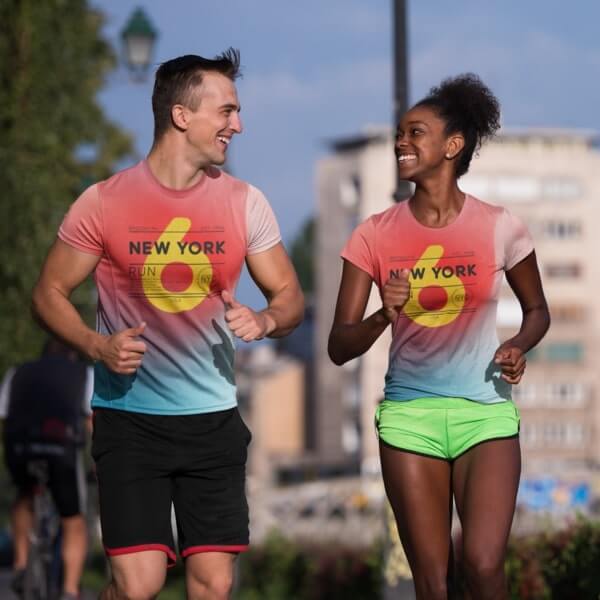 These are a big hit in the print-on-demand industry. Unlike digital and screen printing, you're not limited to specific areas. These work well with repetitive patterns and intricate details, creating a visually stunning effect.
We provide wholesale t-shirt printing services using the latest technology, so you'll get high-quality results that cover the entire garment.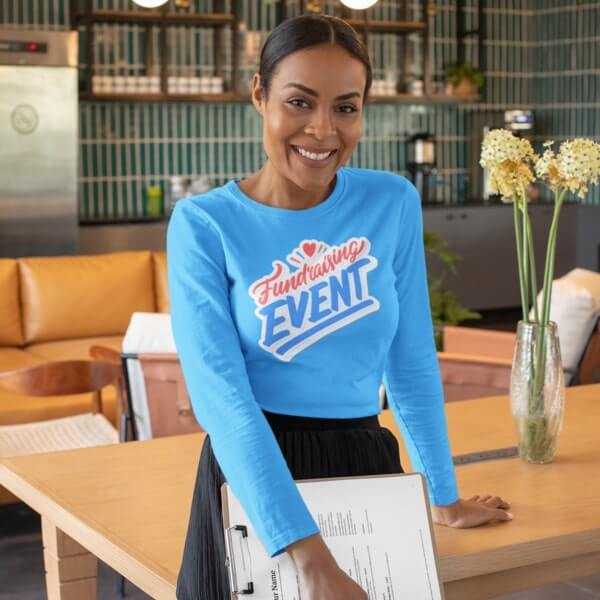 These are a practical and fashionable option for businesses of all sizes, especially in the colder months. They're easy to customize and perfect for every occasion and taste.
Promote your company with an eye-catching design or make money by selling them online.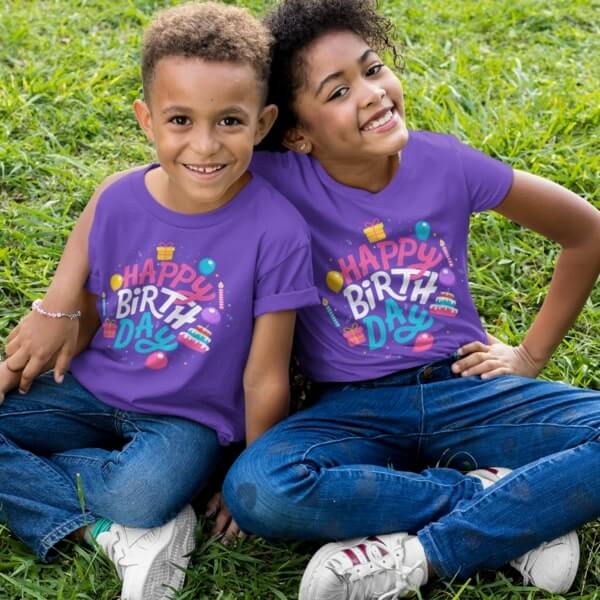 Parents always want the best options for their children, and clothing is no exception. Consider designing bulk custom t-shirts for youngsters.
In our free design tool, the Mockup Generator, create fun and adorable designs that appeal to both children and parents.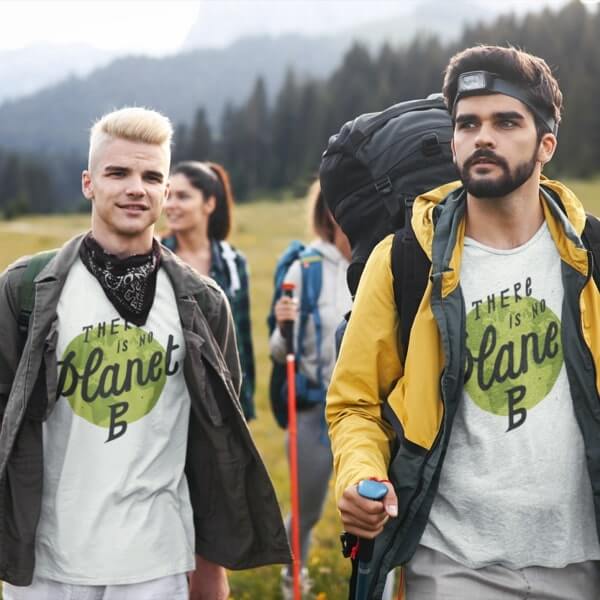 With more people searching for sustainable products, eco-friendly t-shirts are a better choice for the planet and great for marketing and profitability.
Support environmentally-conscious fashion with t-shirts made from organic materials like cotton, grown without the use of pesticides, herbicides, or chemical fertilizers.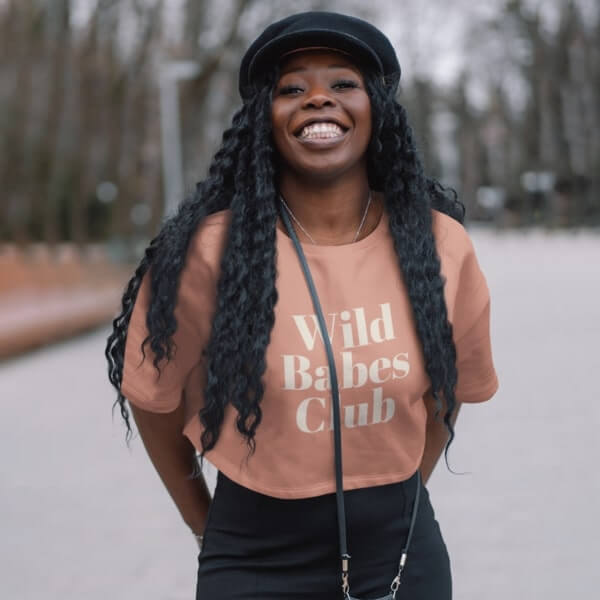 Unique and Fashionable T-Shirts
Searching for bulk custom t-shirts unlike any other? Look no further. In our collection, you'll find shirts that will make your company stand out and leave a lasting impression.
Add a well-designed logo or artwork to any of these and create a one-of-a-kind product that reflects your brand's unique personality.
Design Your Own Wholesale Custom T-Shirts Today
Join the Millions of People Who Trust Printify
With our merchants at the center of everything we do, we ensure satisfaction by providing the best quality wholesale t-shirt printing services and products. But don't just take our word for it – check out these inspiring success stories.
I don't have to invest the money I can't lose into my business. With Printify, I only pay the fulfillment fees, and the rest is all profit.
I really appreciate working with Printify on my brand. Afro Unicorn was only supposed to be my design on a white shirt. It is so much more. Printify allows me the time to run the business and not work in the business.
Printify helped me start a completely hands-off revenue stream. When you spot a niche that you want to enter quickly, you don't have to worry about buying stock or equipment.
Printify Premium has helped my profit margins tremendously, and spending $20 a month has probably saved me over $200 a month.
Using Printify saved our struggling business of 6 years and gave us more time with our family.
I like Printify products because they tie in with our organisation's message.
I love the Printify Mockup Generator. It keeps everything consistent and allows me to keep my brand looking sharp and professional.
5 Easy Steps to Bulk T-Shirt Printing With Printify
Printify allows anyone to easily design and order bulk custom t-shirts in various styles, sizes, and colors.
Create an account for our platform, which is 100% free and beginner-friendly. You'll gain access to over 900 high-quality products and a reliable Print Provider network that'll take care of production and shipping.
In addition to bulk t-shirts for people of all ages, our Catalog has other apparel, like hoodies and jackets, at some of the most competitive prices. Choose a print method, your favorite custom shirt, and click Start designing.
With our easy-to-use Mockup Generator, simply upload a logo, graphics, or images straight onto the t-shirt. When your design is complete, you'll have a realistic example of your t-shirt – which is great to use for marketing.
While not mandatory, we recommend ordering samples to check the design quality, ink colors, and final product before placing a bulk t-shirt order. Additionally, they help to avoid negative feedback from your target audience.
Publish and Start Selling
When your wholesale t-shirts are ready, choose an integration, publish the product to your store, and start making money. After you make a sale, we'll do all the heavy lifting – producing, packaging, and shipping.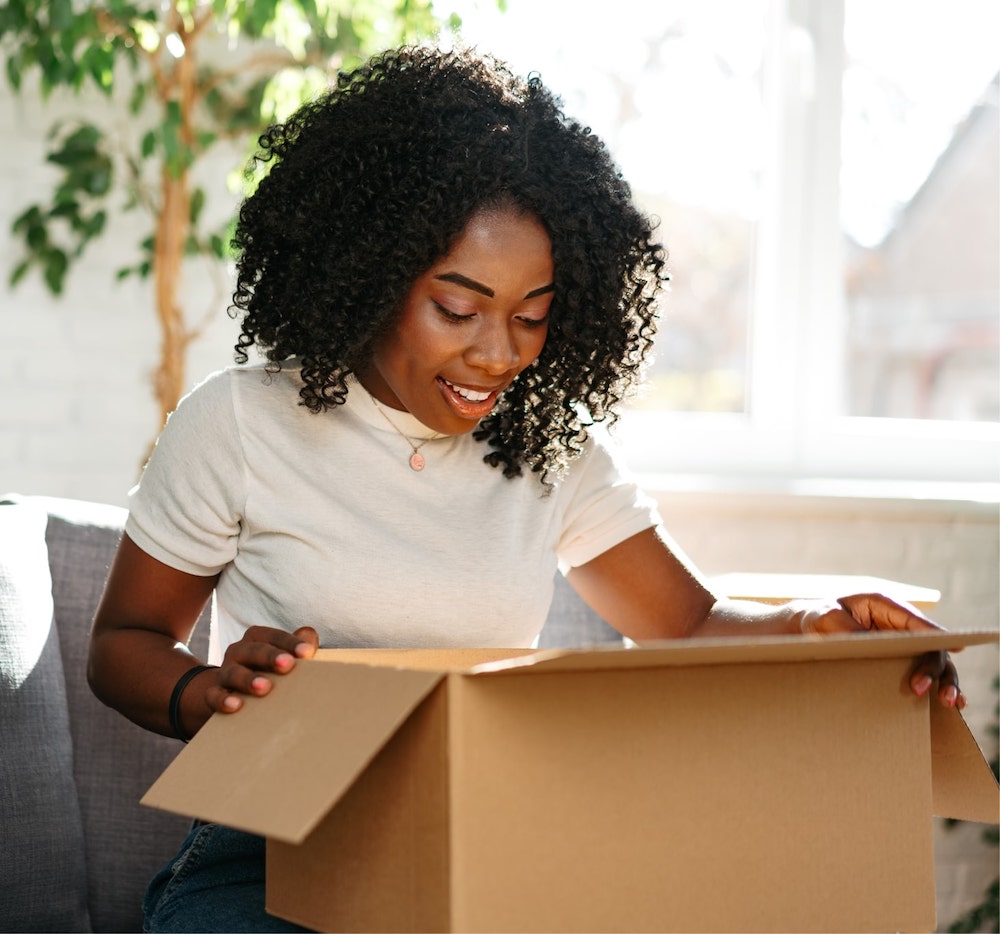 No Design Limits for Bulk-Printed T-Shirts
With our bulk t-shirt printing service, there are no limits to your creativity. Our design tool is completely free of charge, allowing anyone to experiment as much as they'd like. Take your time to draft new designs and create original products. 
You're welcome to use the same design on multiple types of shirts or apply unique graphics to one style that best fits your audience.
Make Your Own Wholesale Custom T-Shirts Today
Frequently Asked Questions
Explore Other Product Ideas and Pages
Whether for yourself or to sell, Printify has a wide selection of products you can personalize however you like.
Create Custom T-Shirts at Wholesale Prices