Direct-To-Garment Printing: A Quick Guide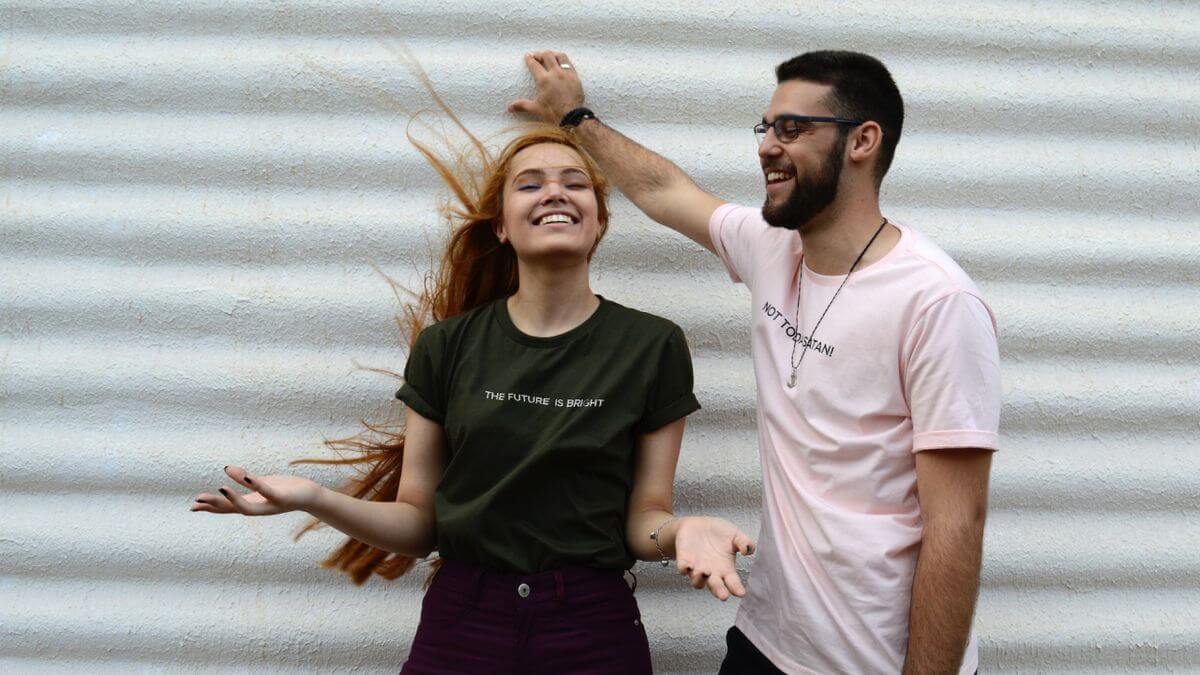 Direct-to-garment or DTG printing is the most modern way to print designs on custom products.
Whether you've only just heard of the DTG technology or have been wearing DTG-printed clothing for a while, a working knowledge of this revolutionary printing method can benefit you in many ways – especially when starting a print on demand business.
In this article, we take a closer look at direct-to-garment printing – its strengths and weaknesses, how it works, and which is the best fabric to print on.
Additionally, we'll provide some practical tips for creating a successful direct-to-garment design and explore some of the best print on demand products that are the perfect canvas for direct-to-garment printing.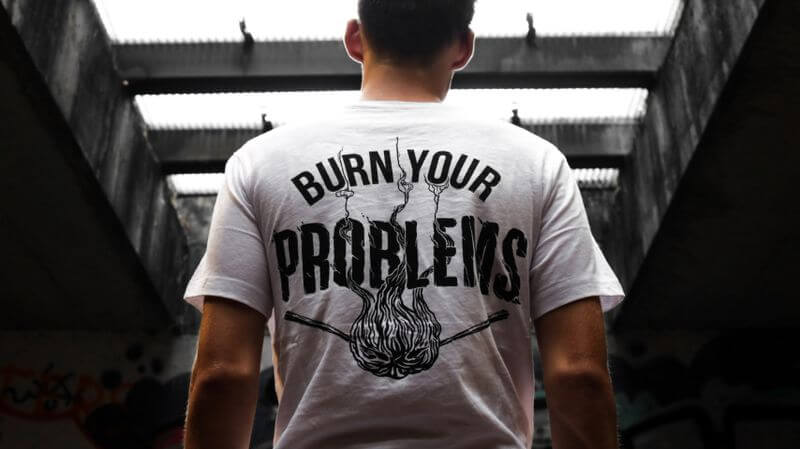 Direct-to-garment or DTG printing is a printing process that sprays water-based inks onto apparel using modified inkjet technology.
Unlike screen printing, with the DTG process – which is less labor intensive – very little setup time is required, making it perfect for even small-quantity orders. If necessary, you can easily get a single shirt printed.
As a cost-effective way to create detailed designs, DTG is a go-to printing method for many businesses and entrepreneurs worldwide.
With DTG printing, the cherry on top is that there are no order minimums, allowing people to order as few or as many products as they like.
DTG Printing: Pros and Cons
When it comes to printing for profit, it's no surprise that DTG has become the preferred choice among entrepreneurs, artists, and other creatives.
However, to get the full picture and better understand digital printing, let's look at some of its strengths and weaknesses.
High-detail image quality, unlimited colors. DTG prints are exceptional in their quality. This method can recreate intricate color designs in the full spectrum of colors, resulting in very detailed and high-quality prints.
No minimum order quantity. With DTG printing, you can order as few or as many products as you like. DTG printers offer a cost-effective way to print products on demand.
Environmentally friendly. Today's technology has paved the way for using environmentally-friendly inks, and the process is highly energy-efficient.
Although the DTG machines have revolutionized the apparel industry and have various strengths, they also have some weaknesses. Here are some of them. 
Typically, it doesn't work on all types of fabrics. Although it depends on the DTG machine, garments used for DTG printing should have at least 50% cotton to aid in the absorption for better quality.
However, technology has advanced – digital printing on garments made from polyester is no longer a distant dream.
Limited application surfaces. Unlike sublimation printing, which allows all-over-prints, DTG print surfaces can be limiting. Additional print areas require a lot more manual setup.
DTG is not optimal for bulk orders. DTG printing is slower than other printing methods. However, it's ideal for Print on Demand and eCommerce businesses – you can easily print a few shirts and still make a profit.
How Does DTG Printing Work?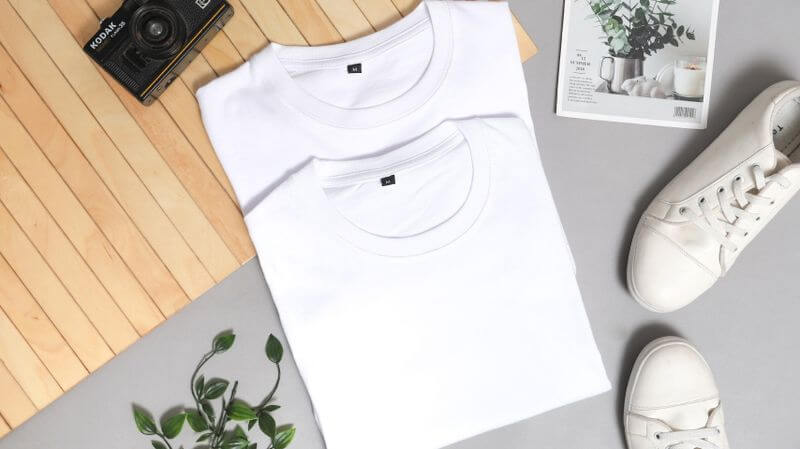 Although the DTG printers and their models may vary, when it comes to the DTG printing process, there are a few basic steps that should always be followed.
Pretreatment for DTG printing is essential. With it,  DTG inks are going to adhere better to the garment. On top of that, it'll prevent the ink from washing off and enhance the vibrancy of colors.
Here are two ways it's applied:
Hand spraying.

A manual pre-treating using a sprayer, which should be done as evenly as possible, using a smooth back-and-forth motion.

Pre-treatment machine.

A device that you put your shirt into, press a button, and have it pre-treated automatically.
After the pre-treatment has dried, it's time to place the garment in the DTG printer and begin the digital printing.
All garments – except white ones – have a white under base applied first. It's done to enhance the vibrancy of the final print.
As soon as the under base is printed, the DTG printer adds the rest of the colors. Like an inkjet printer, it uses a mix of cyan, magenta, yellow, and black.
When the DTG shirt has been printed, it must be dried for the final time to cure the ink. By doing so, the garments are better able to resist washing, so they don't look dull after only a few washes.
Here are two ways DTG-printed apparel can be cured:
Conveyor dryer.

Typically, most industrial manufacturers cure ink using a conveyor dryer.

Heat press.

A good option for small businesses with only a few products to cure. If there's more, it becomes a rather labor-intensive and time-consuming endeavor.
The Best Fabrics for Direct-To-Garment Printing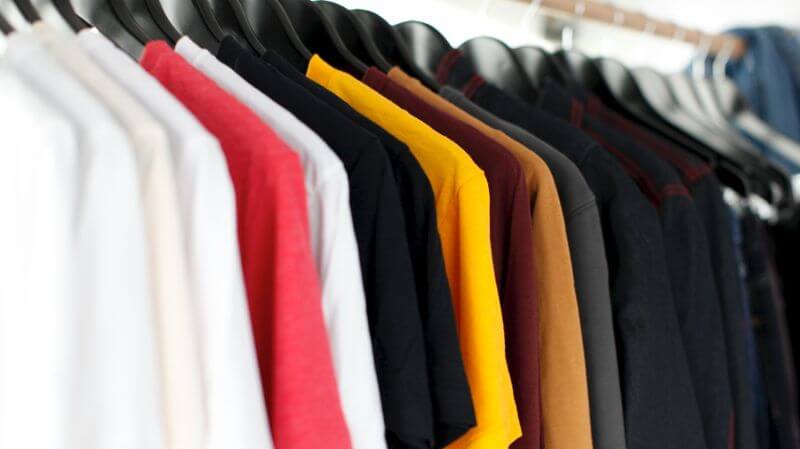 Since DTG printers use water-based ink, you can get the best results with natural fabrics. This is because they can absorb ink very well, creating vivid colors printed directly onto the garment.
These are the most suitable textiles for DTG:
Cotton

Ring-spun cotton

Combed and ring-spun cotton

Organic cotton

Linen, other natural textiles
Generally, for the best results, when the fabric is not 100% cotton, any garment used for DTG should have at least 50% cotton to absorb the ink.
However, it does not mean digital printing on garments made from polyester or poly-cotton blends isn't possible.
Tips for Your First DTG Design
DTG printing allows great precision in image reproduction, which means you can go as complex as you like in terms of colors and details in your designs.
To create a great design, you should:
Search for inspiration online.

You can draw inspiration from

Amazon

,

Etsy

,

Pinterest

, and many other sites to see what kind of designs other people are selling.

Ensure high-resolution image quality.

When creating designs for shirts or any other apparel, ensure you have a high-resolution image. This way, the DTG printer can create a clear, sharp, and colorful print.
The key is ensuring your designs are saved in the highest resolution possible for the best print quality.
Meet the print file requirements.

When designing, ensure you're following the print file requirements to get the best DTG prints possible.
In the side panel of our Mockup Generator, you can view specific file requirements for each design area of the garment. Click here to learn more.
Create a mockup of your product.

Make sure to create mockups to view how your printed garments will look in real life.
After you've finished your design, our Mockup Generator allows you to preview the final product and create realistic mockups that you can use on your digital storefront.
Whatever your goals are, you should always strive to make a connection between your brand and your customers. If you're interested in tips, tricks, and resources on how to create your first design, our recent article will come in handy.
To make it smooth and easy for you, Printify has created a library of free and print-ready designs. These designs range from Mother's Day to Halloween and include the most popular sale seasons, such as Christmas and St. Valentine's day.
The best part is that these designs can be used on products immediately because they're under a Creative Commons license for commercial use.
Best Shirts for DTG Printing
Shirts are perhaps the most common products chosen for DTG printing. Whatever design you choose, it won't do you any good if the t-shirt itself is of low quality. The fabric and supplier of t-shirts matter as much as the printing method.
With Printify, you can choose between various shirts you can customize to your heart's content. Our shirts are sourced from reputable suppliers such as the Bella+Canvas, Gildan, Next Level, and many other popular brands.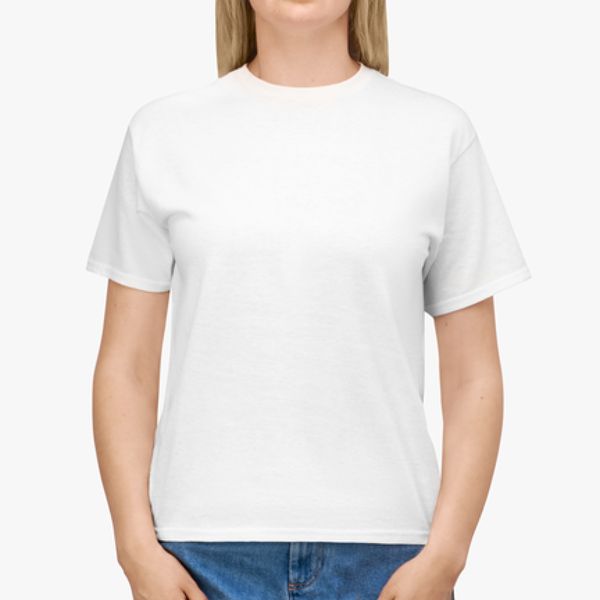 Although the fiber composition of this t-shirt may vary depending on the color, solid colors are 100% cotton.
In the Print on Demand industry, it's a well-known fact that DTG printers work best on 100% cotton fabrics. If you're after outstanding print quality, t-shirts made from cotton are your best bet.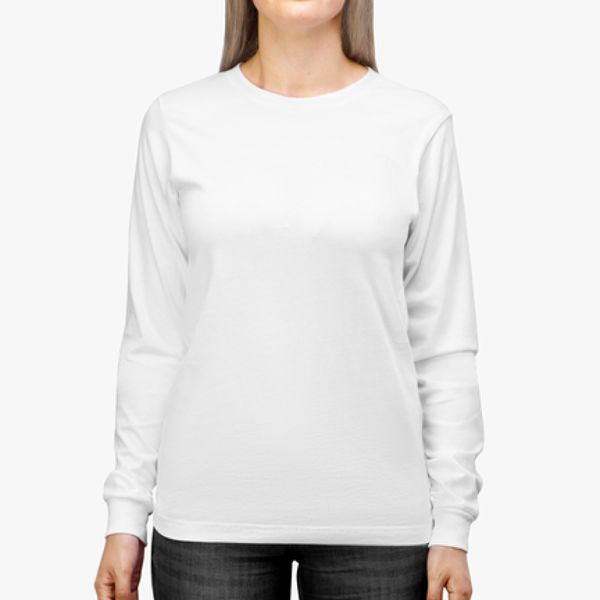 As an all-time favorite, this classic shirt is made with 100% Airlume combed and ring-spun cotton, making it a perfect choice for DTG printing.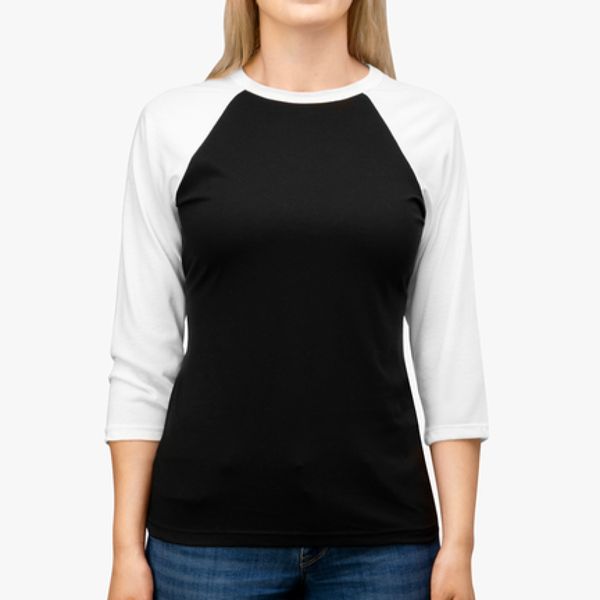 With a unique blend of 52% Airlume combed and ring-spun cotton and 48% polyester, these shirts offer the best of both fabrics – durability of polyester and good quality print that cotton as canvas provides.
Make Your Own Custom Shirts Today!
Best Hoodies for DTG Printing
The classic hoodie is no stranger to the world of Print on Demand. With our hoodies, created for comfort and exceptional DTG printing results, you can achieve beautiful results that your customers are sure to appreciate.
As typically is the case with DTG printing – regardless of whether you want to print on shirts or hoodies – cotton is the best choice. However, a poly-cotton blend works well too.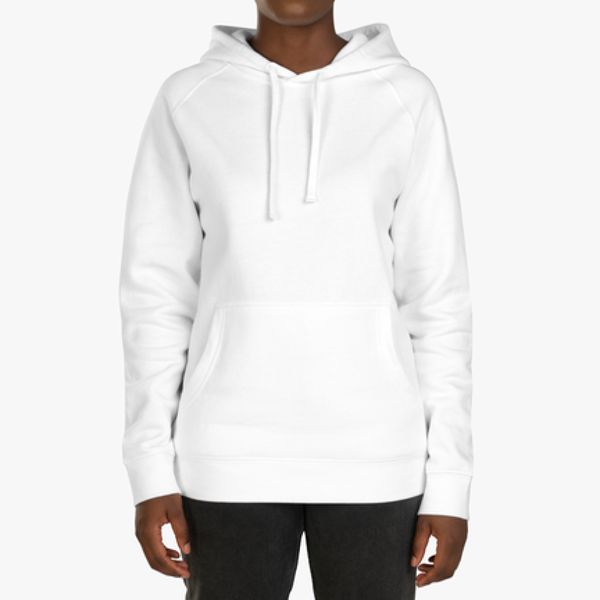 With a blend of 80% cotton and 20% polyester, these unisex supply hoodies are perfect for printing – they're made from a strong and smooth fabric that absorbs inks nicely.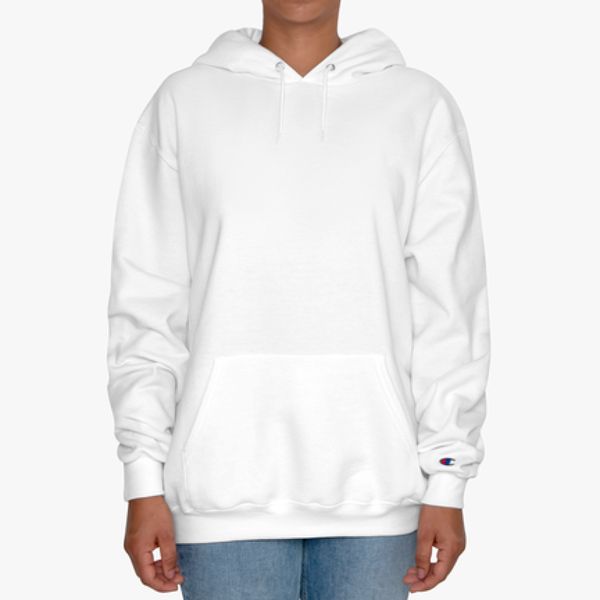 These Champion Hoodies are made with a blend of 50% cotton and 50% polyester, which is a good composition if you want to strike a healthy balance between smoothness, durability, and customization.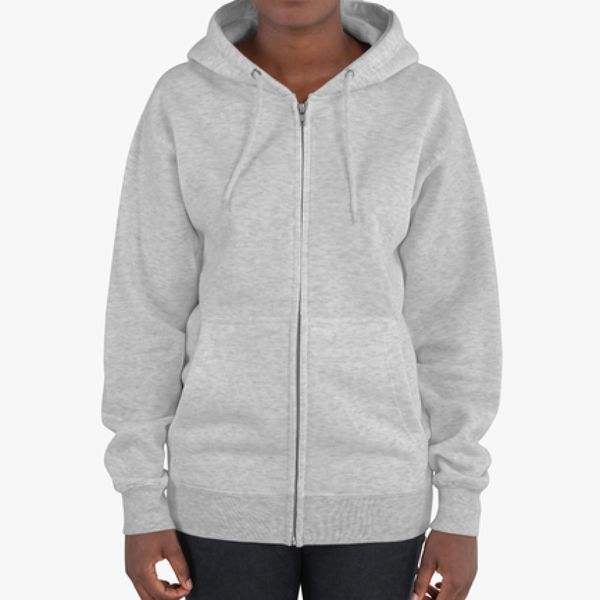 With a blend of 80% combed, ring-spun cotton and 20% polyester, these hoodies are warm, comfortable, soft, and – most importantly – ready for your designs.
Frequently Asked Questions
In the world of on-demand manufacturing, the DTG printing method remains unrivaled. If you're just starting your entrepreneurial journey, DTG printing offers a hassle-free way of easily printing one of a kind products for your customers.
With many strengths, it's the go-to printing method for print on demand entrepreneurs of all calibers. Here's why:
Cost-effective.

No investment is required, and anyone can start printing today.

High detail print quality.

With DTG, the entire design looks photorealistic.

No minimum order quantity.

Order as few or as many products as you wish.

Environmentally-friendly.

With eco-friendly inks, printing is more sustainable.
Whether you want to start a print on demand business, simply print something for yourself, or scale your existing venture, DTG printing offers something for everyone.
Start Your Own Print on Demand Business Today!
Share the article
Topics