Why 2022 Is the Perfect Time to Open a Custom Clothing Store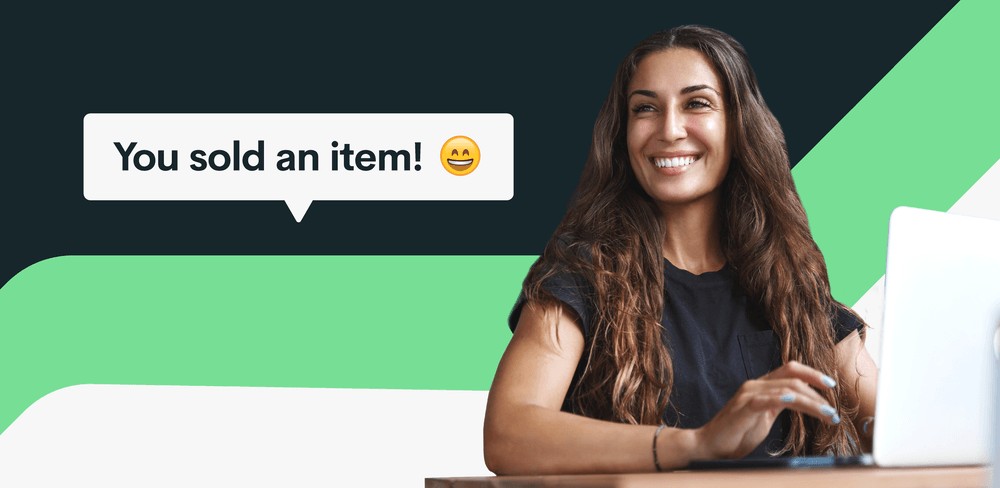 eCommerce is capitalizing even with – and thanks in part to – worldwide logistics slowing to a crawl. Latch on through your own business with the next big demand: custom clothing.
Personalization makes sense –  one-of-a-kind apparel is a luxury finally available for the average customer. Technology is catching up to the fully actualized lifestyle trend. Print-on-demand services bring their expertise to support easy-to-use methods to create bespoke thematic items for your online shop.
The Top 3 Reasons for Selling Custom Clothing in 2022
Starting a Business Is More Than Possible
Soaring market trends give a lot of opportunities, but jumping in blind with huge investments might seem like a risky idea.

Well, not really, because with limited start-up costs and a flexible POD business model, you'll be at the right place to capitalize without huge expenditures.
Already have a business with a catalog of your own clothes and designs? Add POD to your store to complement them.
How to Start an Online Custom Clothes Store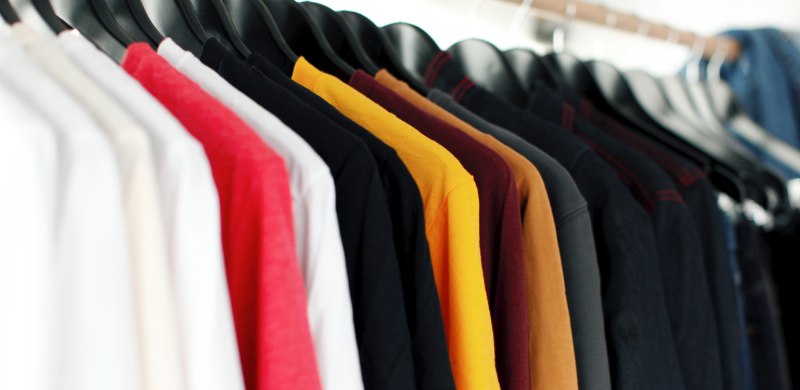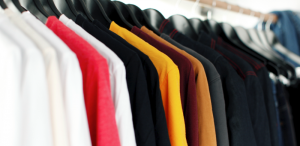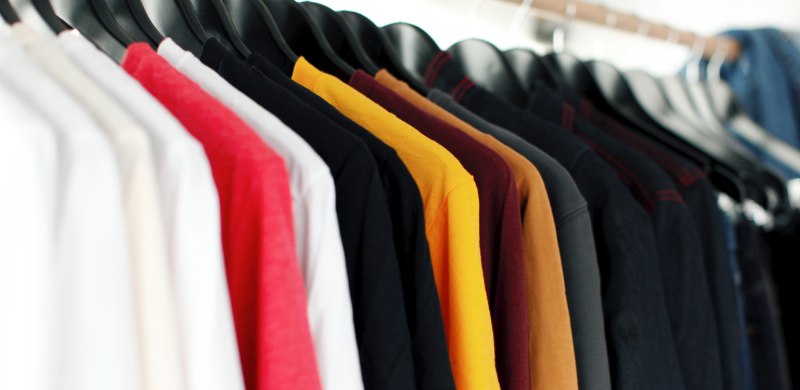 Fashion will find a way to move on from market discrepancies. The rise of the made-to-measure mass-customization trend looks to be the front-runner. If you're willing to jump at the opportunity to launch your own custom clothes store, here are the three steps you should take:
One of the first steps is to consider what types of custom apparel products you want to sell – find your niche. Look at the most popular items in the category you choose and start thinking about who's going to be your primary target audience.
Start with your own interests and passions, and then go into a more detailed customer analysis: demographics, spending habits, cross-communities, and the designs they're already familiar with.
With an understanding of your audience and the type of products you want to sell, you can now choose a print provider. When picking, it's best to choose a distributor located closer to your target audience. The closer the distance, the better your shipping and fulfillment timelines, and the fewer hidden fees your customers will be subject to.
Make sure to check Printify's selection of print providers and their reviews from other merchants. See what types of printing options they offer and what their selection of options are to customize clothing like shirts, hoodies, accessories, etc.
Everything here happens in Printify's user-friendly, state-of-the-art Mockup Generator. Drag your own artwork, logo, or outsource from freelance designers like Fiverr or Upwork, or existing designs and royalty-free images. Enjoy customizing clothing styles and functions in a creative process until they're the perfect fit for your niche.
Playing around with variations can be a very beneficial experience before the full design is created.
In addition to coming up with modifications for your designs, consider having some fun manipulating aspects to find the right inspiration: colors, Printed fabrics, garment fitting, fabric sizing, sleeve length, pockets, necklines, embroidery, and eco-friendly materials.
We provide a wide range of assortments from sweatshirts, dresses, to bags. Here are some of our best selling custom clothing options:
The Modern Customer Wants Custom Clothing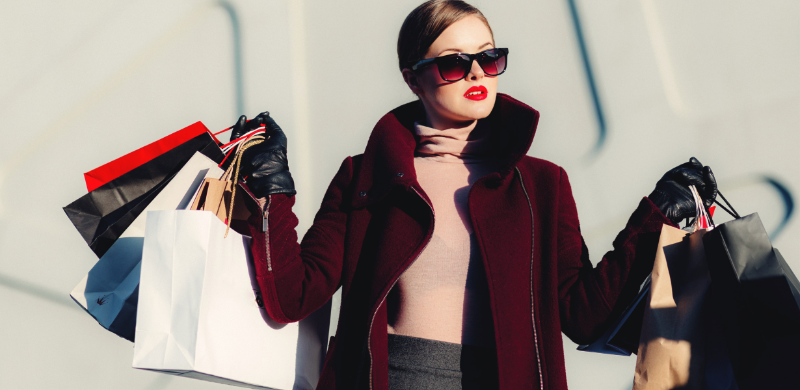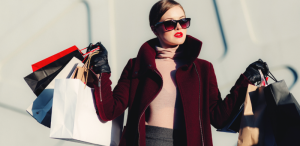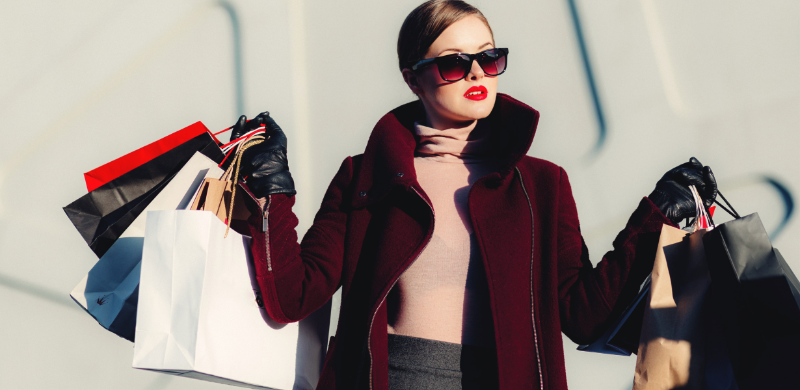 Custom Clothing and accessories are items made for any specific customer, group, or niche.
With print-on-demand platforms, any small business with a niche audience can manage a made-to-measure custom apparel shop. Printify's POD service doesn't have a minimum order volume, so you can sell a single printed design or an entire collection without keeping any inventory.
Not having to manage physical inventory as you create custom clothing means you'll never have to worry about production, sourcing, availability, storage, protection, and all the other mission-critical factors needed to operate a business in the clothing scene.
Timeliness is also a factor. The individualized garment segment is spiking in popularity – and profitability. This is a great occasion to start creating supply while eCommerce sales surpass pre-pandemic estimates. Our market analysis continues as we look into what customers want with the rise of bespoke clothing.
Customer Demands Are Switching to More Personalized Experiences
With a steady annual growth rate expected to reach over 9% in 2028 for t-shirts alone, private individuals, event merchandisers, and large company PR teams are using custom clothing as their go-to living ad apparel.
They are easy to reinvent, and the variety of printing providers currently in the market creates a treasure-trove of style and color, capable of framing your designs anywhere in the world.
Where other businesses suffer, eCommerce thrives in the digital landscape. Online deflation is part of the general up-growth for all custom apparel. With internet infrastructure becoming more accessible, customer purchasing power has risen.
T-shirts are the classic poster-child for custom clothing dropshipping, with digital printing taking the lead. We see a steady uptick in the t-shirt design trend all the way from band tees and corporate slogans to bespoke niches. Designs are steadily evolving away from corporate-backed conglomerates to everyday interests.
Reach More Customers via Mobile
Any person can make purchases from the smartphone in their pocket. First impressions matter, and you'll get more by building your custom store with mobile screens in mind.
By now, you should have all the necessary input to define a niche and select the products to start with. The leading figures of fashion outlets will be the people capitalizing on growing changes in how we perceive customer behaviors and larger macro changes in shopping habits.
Sell Custom Clothing Today
Share the article
Topics