The Ultimate Nonprofit Marketing Guide for 2023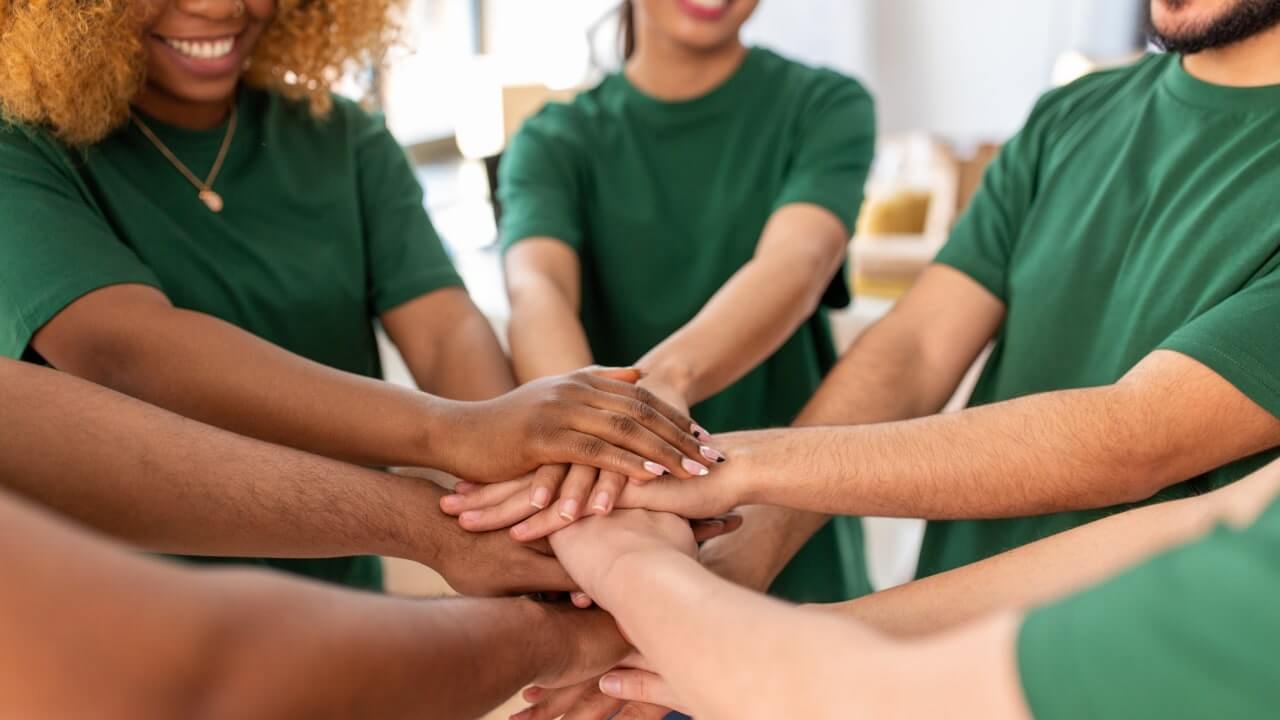 Creating marketing for nonprofit organizations is crucial for raising awareness about current events impacting our society – and taking steps to mitigate them.
Without the straightforward objective of increasing revenue, nonprofits need specific marketing goals to measure the success of the organization's mission.
Printify is here to offer expertise in facilitating a successful nonprofit marketing campaign to boost your message throughout the digital medium and impact real change.
Whether you're a volunteer, work with a nonprofit marketing team, or want to start a nonprofit organization, this ultimate guide covers everything you need to plan out and execute an objective-driven nonprofit marketing strategy.
What Is Nonprofit Marketing?
Nonprofit marketing refers to the process of turning a compelling story into strong brand awareness. It's a way to spread a message, solicit donations, and inspire volunteer recruitment from new supporters.
These factors make nonprofit marketing significantly different from profit-driven marketing. However, some nonprofit marketing efforts may have a similar base strategy as for-profit businesses since they both need to find ways to make money. 
The three campaign types for nonprofit marketing strategies include:
Message-focused. Instead of advertising products or services, nonprofit marketers use logos, slogans, and infographics as forms of call-to-action content to spread a message or gain volunteers.
Transactional.

Nonprofit marketers partner with corporate sponsors to raise funds from sales revenue. This helps sponsors boost brand awareness by aligning with a cause, while the nonprofit enables measurable fundraising efforts.

Point-of-sale.

Nonprofit organizations

create a point-of-sale campaign where they add a donation request upon purchase. This way, target donors can choose to assist a cause through an existing transaction.
Nonprofit organizations have a well-defined mission, separating them from businesses with private, profit-driven interests. However, by combining multiple strategies as a mission to implement change, marketers can have a foundation for a successful nonprofit marketing plan.
Developing a Nonprofit Marketing Plan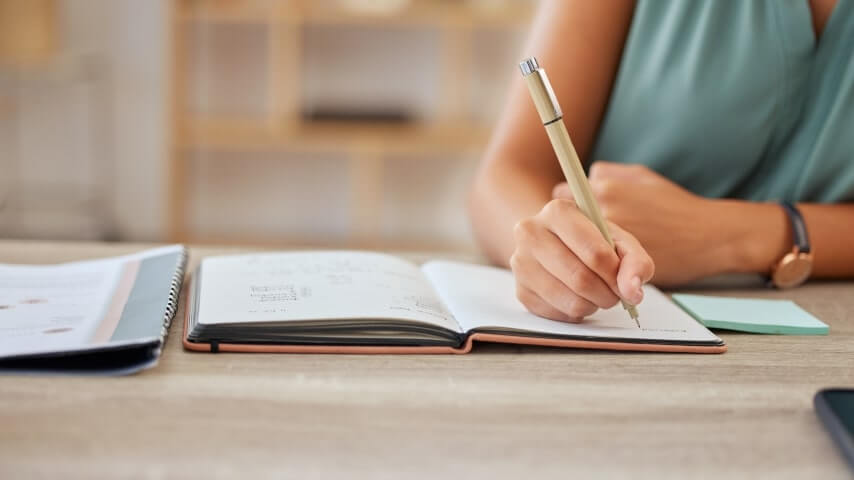 Set up a nonprofit marketing plan well in advance to develop a system that produces and distributes effective marketing content without exhausting marketing team resources.
The main drive of a nonprofit organization should be to scale and grow its impact.
To achieve this, nonprofits must plan measurable marketing goals and define their vision. Follow these five steps to develop an actionable nonprofit marketing plan.
Define the nonprofit's exact objectives. They have to be measurable and attainable. For example, suppose a nonprofit organization's mission is to start a food-drive initiative for crisis-affected families. A measurable goal could look something like this:
Recruit 20 volunteers and fundraise $5,000 to feed 12 families for a month.
Once the goal has measurable guidelines, develop some marketing ideas that support it. There are multiple ways to turn marketing ideas into a campaign strategy. Let's look at a nonprofit campaign that uses different marketing ideas with our food-drive example:
The organization

publishes two content marketing articles

to educate the public about the cost-of-living crisis in the community.

Nonprofit marketers publish

one social media post per day

showing interviews with affected families while requesting online donations to reach their

$5,000 goal.

Once marketing messages have enabled fundraising, the nonprofit

can use email marketing

to hire

20 volunteers

from that community.

Volunteers can then

commence a month-long food drive

supported by the organization using the collected funds to prepare emergency meals.
Notice how each nonprofit marketing idea uses different marketing channels to reach the measurable goal – raise awareness, receive public donations, and recruit volunteers.
To find how attainable the goal will be, marketers must define their audience to develop the message further and measure the number of supporters they can attract.
Define Your Target Audience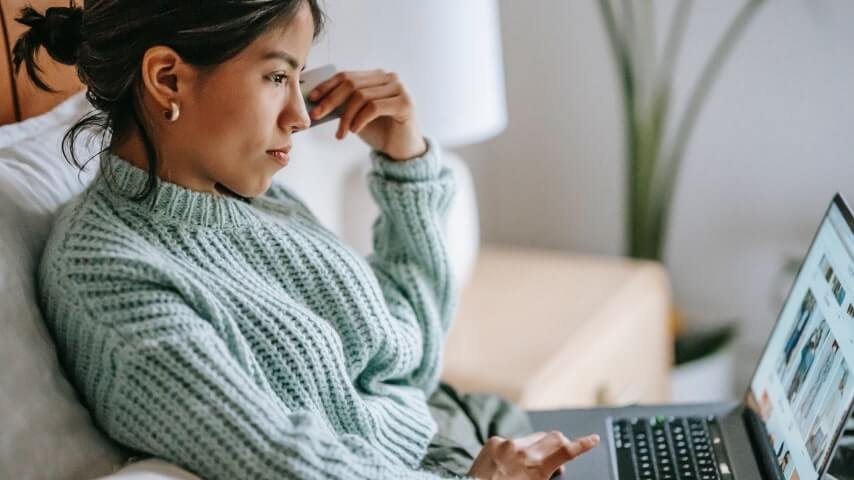 Unlike traditional marketing, where there's a specific buyer persona, nonprofits will likely target multiple audiences during their future campaigns. They must decide which methods are best to reach the public and potential volunteers, donors, and customers.
Organize each audience into respective segments that help realize the marketing goal. For example, send direct event invitations to volunteers and email newsletters to new donors.
Defining how each audience perceives the nonprofit mission is crucial, focusing on simple steps that people can perform quickly and without confusion. Offer the audience clear instructions, such as: share awareness, donate now, or sign up to volunteer.
Focus on the main goal and divide it into key points for each specific audience to see. This helps decide how to distribute content effectively through different marketing channels.
The core message must be adapted to meet each audience's interests, reach their preferred marketing channels, and the demographic's best communication style.
Developing a core message – also known as a key message – helps the nonprofit organization:
Prepare marketing content.

With a core message outline, marketers will know what to say ahead of time and respond to any questions during the campaign.

Keep the campaign message consistent.

Setting up a practical style guide helps the nonprofit team create content, posts, and messaging that promotes the same goals and values.

Adapt to different audiences.

Developing key messages separately for each audience ensures marketers can easily target different groups.
Let's look at a potential core message statement for our food-drive example:
Our goal is for families to have the food to live in health and with dignity during this crisis.
Nonprofits can then adapt the core message to target different audiences:
Online advocates.

Reach out and share information about our organization's food drive to let affected families know where to find assistance.

Donors. Help families in crisis by donating to our food drive to ensure our community's health and dignity.
Volunteers.

Volunteer or welcome families in need by joining our weekly food drive to offer community support and overcome the local food insecurity crisis.
While all these key messages cover the same idea, they give actionable requests to different target groups, communicating how each audience can support the nonprofit.
Consider Different Marketing Channels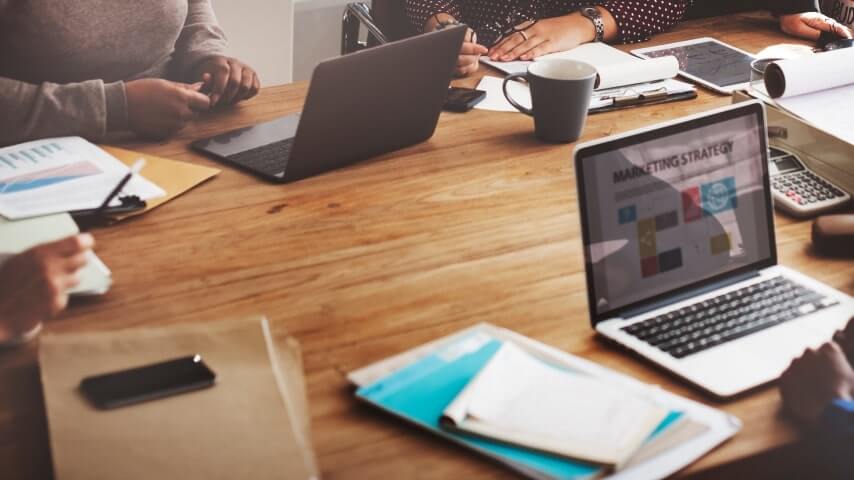 Many organizations promote their missions using various platforms to boost reach and target specific audiences. The larger the content variety, the more people will take notice and join the campaign.
Let's list the marketing types that many nonprofits use when planning a campaign strategy:
Content.

Create marketing material to inform the public and motivate action with logos, slogans, educational content, and nonprofit video marketing.

Social media.

Schedule social media posts to make a message go viral, facilitate active and healthy public discussions, and increase awareness.

Email.

Inform direct supporters and potential or recurring donors with email newsletters to outline the relevance of a cause and how to mitigate its issues.

Website.

Create a dedicated website with resources and articles that define the nonprofit's mission and the causes or effects related to it.

Direct action.

Also known as word-of-mouth marketing, this involves having activists personally inform or demonstrate the importance of engaging with the issue.



Nonprofits aren't likely to make an immediate impact, so it's important to keep a close eye on measurable marketing performance indicators such as impressions, views, clicks, and feedback. This data is essential to know what's working and what can be improved.
Here's a list of performance indicators for the marketing channels we'll detail below:
Social media.

Impressions, likes, shares, and comments.

Email.

Newsletter subscriptions, message opens, and link clicks.

Website.

Page views, unique visitors, organic search results, click-through rate.
In step one, we outlined the need to create measurable goals for a marketing campaign. Performance indicators can help measure a campaign's success in different marketing channels using tools like Google Analytics or built-in platform tools like on Facebook and Twitter.
Once the nonprofit organization knows what to measure before launching a marketing campaign, it can plan a strategy with a set goal and measurable campaign metrics.
Support Your Cause With Print on Demand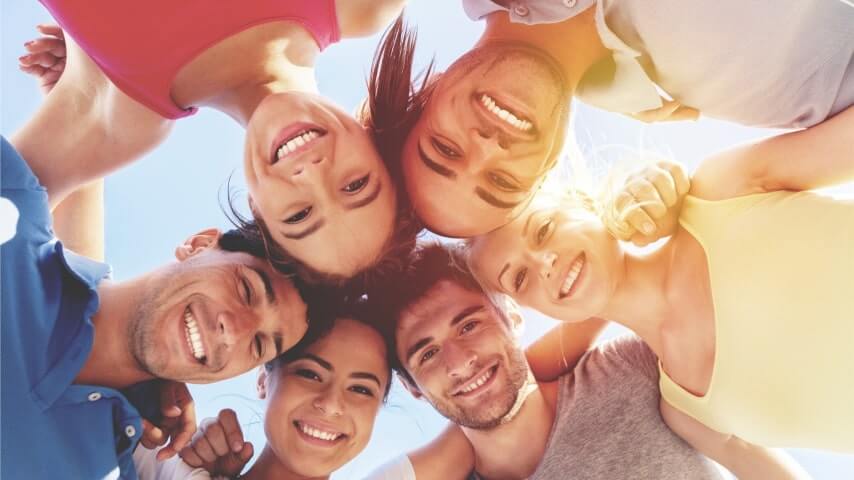 Let's look at how to gain supporters while marketing for non-profit organizations. One of the best and budget-friendly ways is selling nonprofit merchandise with Print on Demand. 
Print on Demand is an online product fulfillment model for businesses and organizations. Nonprofits may use a print-on-demand platform to create merchandise with logos, slogans, and other design elements and sell them as part of a transactional campaign.
Provide value for supporters while financing your online marketing strategy. Get started with limited investment costs, no order minimums, and zero inventory.
Sign up to Printify for free to create and sell nonprofit merchandise in just a few steps:
Pick a product from Printify's extensive

Catalog.

Apply nonprofit designs using the beginner-friendly

Mockup Generator

.

Add product descriptions and incorporate links to marketing channels.

Set a price and integrate the product with your

eCommerce sales channel

.

Once a customer makes a purchase, our Print Providers print and ship the merchandise on your behalf. Promote and watch as the donations trickle in.
Marketing Channels for Nonprofits
Raising awareness using a social media platform requires a different marketing strategy for nonprofits than a website or an email newsletter for recurring donors. Let's look over some use cases for nonprofit marketing channels.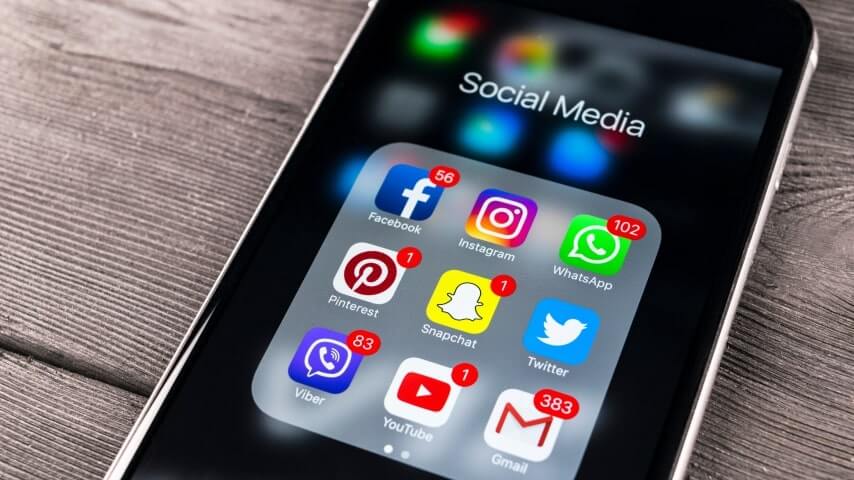 Social media marketing offers the largest campaign audience, allowing an increase in awareness and shareability. This includes creating social media posts as video marketing and partnering with established media accounts via influencer marketing.
Nonprofits with a dedicated marketing budget can also advertise their campaign using a social media ads program. Start by learning how to monetize a Facebook page for community building and schedule Facebook or Instagram ads to raise awareness.
Social media is the town square of the internet. It's crucial to focus on authenticity and storytelling – compelling narratives highlighting real-life events with engaging videos and images are the most effective ways to tug at heartstrings and promote shares.
Once the nonprofit has evoked emotions with measurable performance indicators, it's important to remain consistent. Set up a schedule for new posts, and don't forget to interact with followers, respond to messages, and collaborate with influencers to inspire meaningful action.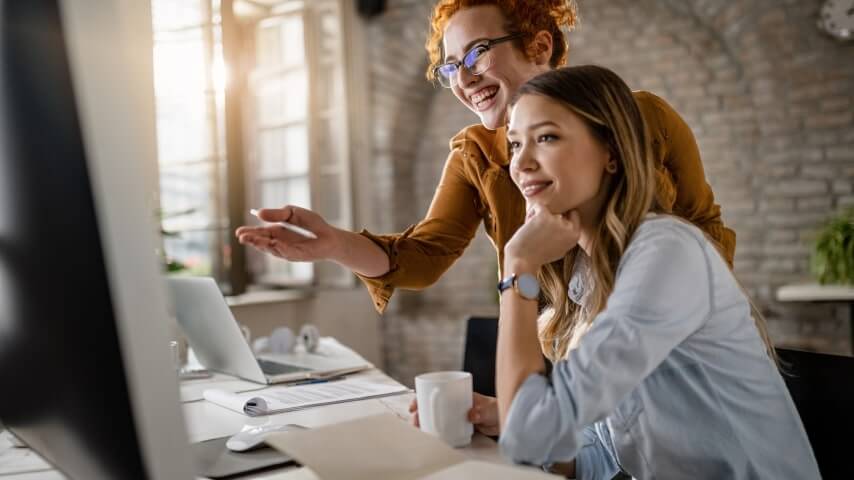 Leverage email marketing for newsletters, personalized messages, time-sensitive reminders for event marketing or campaign milestones, and automated system notifications for subscriptions and donations.
Emails are great for purchase notifications during transactional campaigns. If you're fundraising by selling products or services, it's important to maintain correspondence with customers for order updates and industry news.
See examples for nonprofit transactional campaigns using the sales channels Shopify email marketing and Wix email marketing.
Email is an independent medium that allows marketers to contact and dictate their messaging regardless of outside influence. Although slow compared to instant messaging and social media feeds, it's still a quick way to interact with volunteers and donors as an organization.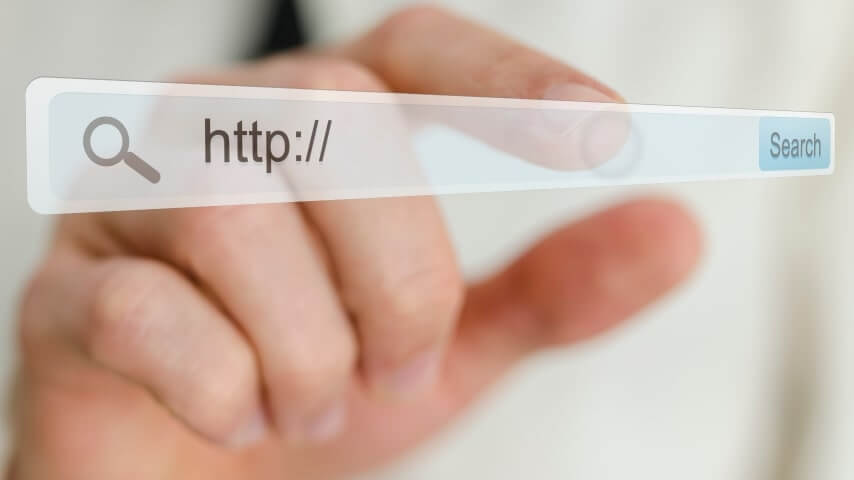 Nonprofit campaigns often aim to educate the public while creating awareness. Having a website as the main nonprofit marketing channel is a great way to provide in-depth information. It also offers an easy way to analyze user data and create content marketing.
Setting up a good website is an extensive process that includes finding the right software, domain host, and necessary plugins to enable data tools. We'll briefly cover two essential concepts that help a website perform better by enabling search engine advertising for nonprofit marketing strategies.
Search engine optimization.
Optimize a website to improve its ranking on organic search engine result pages. There are multiple ways to improve SEO and increase website traffic:
Incorporate popular and

relevant keywords

into website content.

Optimize titles, URLs, and descriptions to fit the standard

Google meta.

Enhance images by adding

alt texts

and adjusting the size for

faster load speeds.

Improve

website structure

by adding relevant page links for faster user navigation.

Obtain

backlinks

to authoritative sources to increase the website's credibility.
Learn more about search engine optimization for websites through our dedicated guides on WooCommerce SEO, Shopify SEO, and Etsy SEO.
Create paid advertising on search engine results pages to increase visibility. While this requires a larger budget, it can be a quick way to gain traffic.
Search engine marketing agencies offer websites a pay-per-click form of advertising. The nonprofit bids and pays for specific keywords that allow its website to appear at the top of search engine results. Payments are charged each time someone clicks the advertised link.
Both strategies are extremely valuable for digital marketing, allowing advertisers to drive traffic, increase awareness, and help achieve fundraising goals.
Ideas for Successful Nonprofit Marketing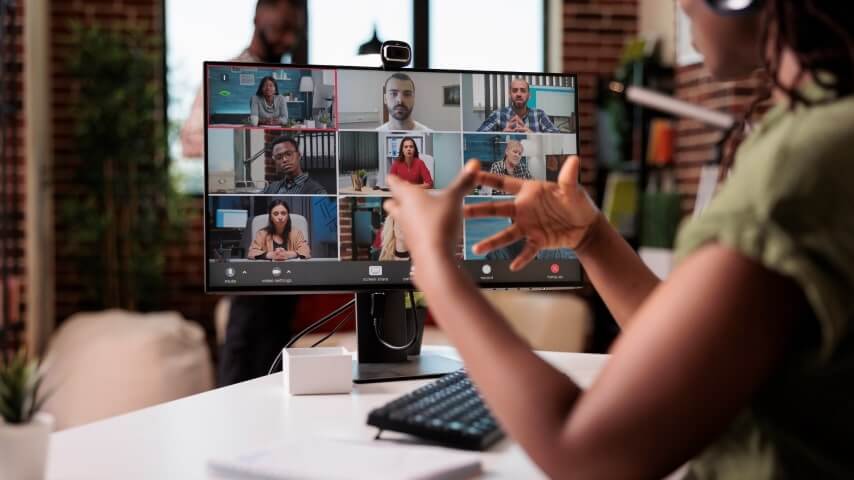 Creating compelling content through different marketing channels requires consistency, good storytelling, and eye-catching visuals. However, the nonprofit should also show authenticity.
Show this throughout your content by limiting corporate or mission-driven language. Create messaging that humanizes the issue and aligns with readers' moral and ethical concerns.
Be Active on Social Media
A constant and active media presence allows more people to stumble upon your content organically. With a consistent schedule throughout your marketing strategy, visibility can be maintained on search engines and improve user engagement.
Be sure not to repeat the same talking points – social media algorithms are trained to de-prioritize repetitive posts. When planning digital marketing for nonprofit campaigns, release content at regular intervals and add fresh ideas.
Since nonprofits rarely have the same budget as for-profit businesses, automating your marketing plans is often necessary and more cost-effective. Platforms like MailChimp and HubSpot offer automation tools to streamline the process, minimizing the content marketing workload.
Email is one of the easiest digital marketing outreach tools to automate. Create automatic messages for when a supporter subscribes for updates, purchases a product, shares a testimonial, clicks on an event invitation, or makes an online donation.
Use Your Website to the Fullest
Enhance your nonprofit marketing strategy by utilizing your website's multiple advantages. Coordinate and offer your core messages in one unique space, offer credibility through a professional site layout, and create diverse and frequent marketing media for all audiences.
Fill your website with engaging content such as:
Blog posts

or articles for content marketing.

A

nonprofit shop

and

donation page.
Landing pages

for new campaigns.

Offering

communication channels

for testimonials.

Incorporating links to other

digital outreach programs.

Promote campaign awareness with

images

and

infographics.
Be Creative With Your Fundraising Ideas
When creating a campaign to raise funds, it's important to keep donors engaged and entertained.
Want to discover unique ways to create an engaging fundraising campaign? Check out our supplementary article on nonprofit fundraising ideas.
A nonprofit marketing strategy exists to promote a cause, make an impact, and gain supporters. Develop a successful nonprofit marketing plan by:
Setting measurable nonprofit marketing

goals.

Defining

audience segments.

Crafting compelling

key messages.

Selecting effective

online channels.

Tracking key

performance indicators.
Create marketing activities on social media to boost awareness, email marketing to set up a communication channel, and a nonprofit website to compile information and engaging content. Try to be unique and consistent with marketing ideas, and innovate where possible.
Share the article
Topics