How to Write a Product Description: The Ultimate Beginner's Guide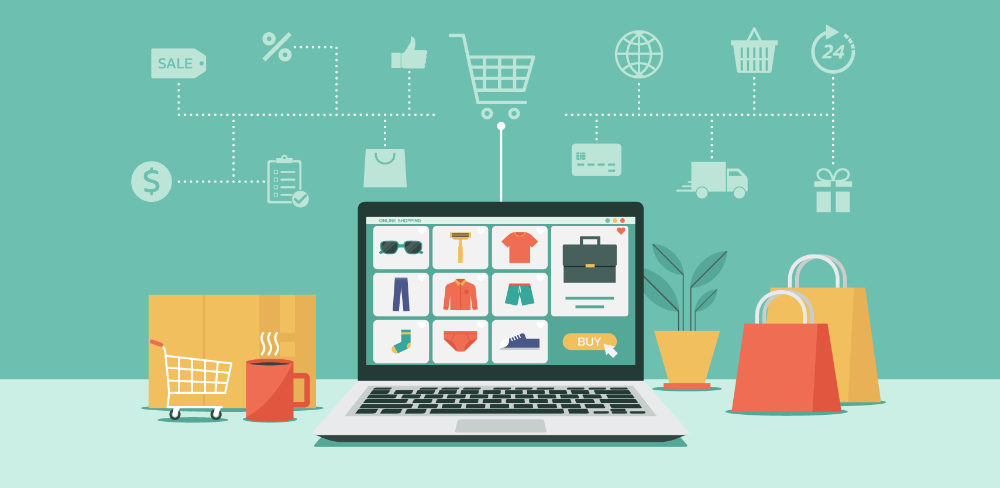 The eCommerce industry has been thriving over the last couple of years.
It is estimated that more than 2 billion people are online shoppers, and that number is only expected to grow. So, what are the factors that help them decide which products to choose? How are they finding the products they need?
Well, there are many factors that help them make decisions, and product descriptions are one of them. It enables you, as a seller, to get more attention, more customers, and drive more sales by helping them understand why this product is useful for them. 
In this article, we'll give you a step-by-step guide on how to write high-converting product descriptions and talk in-depth about the factors that will guarantee you success.
What Is a Product Description and Why Is It Important?
A product description is one of the forms of marketing copy used to describe your product and explain why it's worth purchasing.
Understanding how to write a good product description will help you boost your sales and enhance the customer experience by making your eCommerce site look professional. You should make sure to give them the information they need. 
A good product description can be a significant factor for your potential customers to purchase your product. It is important to take your time and think about how would you like to approach this stage. 
There are several benefits that well-crafted product descriptions can bring to your online business:
Steps to Write Product Descriptions That Sell
There are several things to keep in mind when writing a product description for your eCommerce site. 
All these components can play a significant role in making a sale. According to eMarketer research, the most influential factors for buyers to purchase a product are product images and descriptions.  
Here's the step-by-step guide from us that will effectively help your online business grow.
1. Focus On Your Ideal Customer Avatar
Writing high-converting product descriptions start with understanding your ideal buyer persona. 
They are representations of your ideal customers based on research and data. Try to break down their habits and characteristics. This will guide you through their thinking process and help you understand their problems. 
The goal is to define the features that would be the most interesting for your target audience to read about. Think about why they visit your website, what they want, how they like to be spoken to, and exactly what would excite them the most about your product. 
Ask questions and let them help you decide what style you should choose and which features to highlight. 
Here's a successful product description example from Game Bibs. They did a great job learning and understanding their customer avatar. The description starts with highlighting helpful use cases of their product.
Good product descriptions directly address your customer's needs and desires. Remember to ask and answer questions as if you're having a chat with them about this product.
2. Highlight Benefits Over Features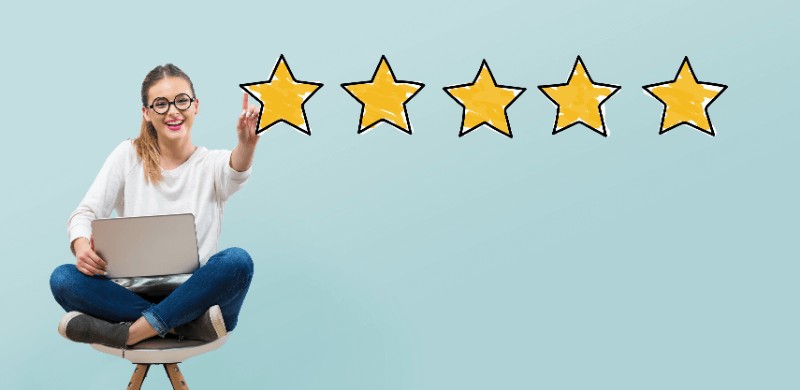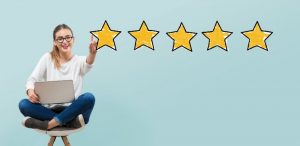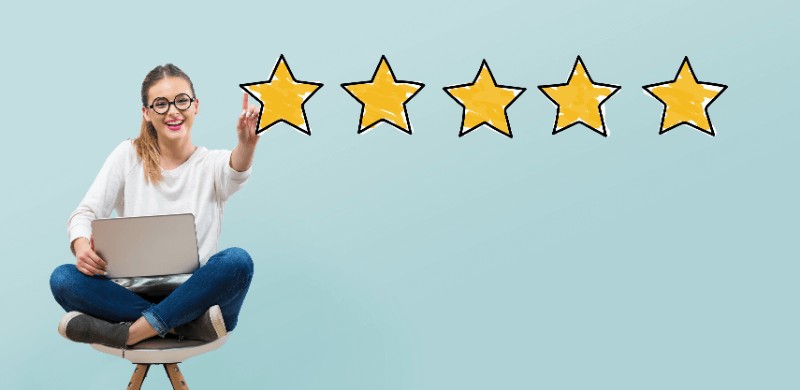 After defining and understanding how to talk to your audience, it is important to realize which benefits and features you highlight when writing product descriptions. 
Usually, business owners are very excited about sharing every quality and feature of their products. However, buyers are not always interested in all the product features, and they would rather know how this particular product can benefit them. 
In order to successfully show benefits, instead of highlighting product features, you should take a couple of steps:
Here's one example of successfully converting features to benefits from HubSpot Academy. They talk about what students will get after completing this course, which pushes viewers to enroll in their courses.
3. Use Storytelling Techniques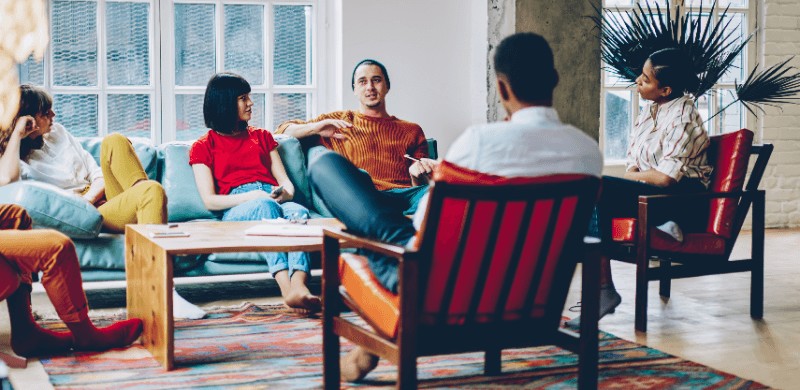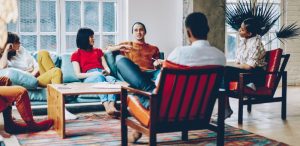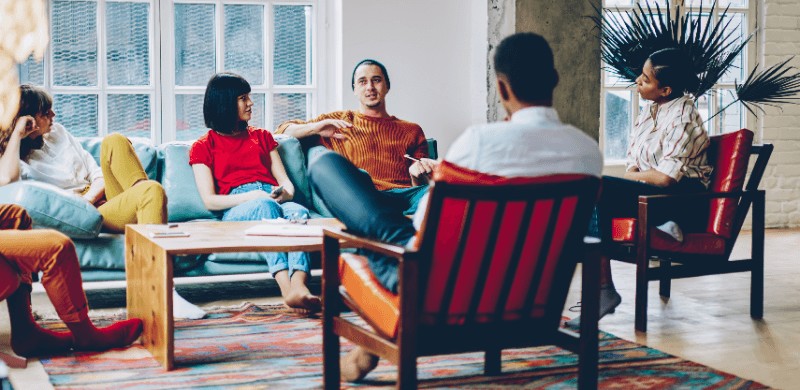 One of the best ways to showcase your product in the description and highlight all the benefits is to create a story and give an emotional punch. It might be particularly special to your audience if you add more character to your item. 
This is one of the best ways to engage with your audience and win their hearts by sharing the story behind the product you offer. It is proven that emotions influence customer behavior, which can help your online store grow and drive more sales.
Try to answer these questions while crafting your story:
Who is the creator of the product?

Why did they create this product?

What were the challenges to developing this product?
Including these stories will catch the reader's attention and help you stand out. 
In this example from Teema Teas, we get to learn about historical facts of this specific type of tea, which automatically helps readers envision the whole procedure of making it. In this case, the story makes readers want to have this tea, which often leads to a sale.
Compelling product descriptions should sound like a real conversation that you would have with your best friend. Your potential customers should enjoy reading it, and it should not sound like a computer-generated piece of text. 
At the same time, you should follow your brand's voice and tone. This is something that represents your brand's unique perspective. You should be consistent with it and make sure you follow it in all of your product descriptions.
The goal is to connect with your audience as much as possible. You should concentrate on bringing the personality aspect to your product. This is what can make your product unique and help you stand out from the competition. Try to understand what words capture your customer's dream lifestyle.
Using natural language in your product description is one of the most effective ways to help your customers connect with your brand. This builds excellent customer loyalty and leads to effective results.
5. Make It Short and Sweet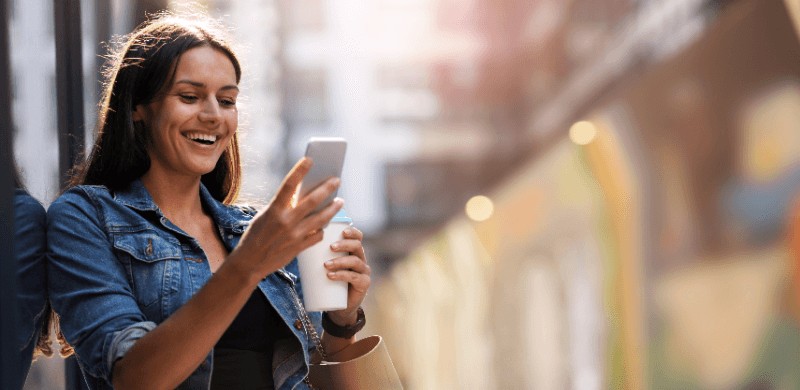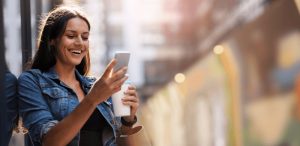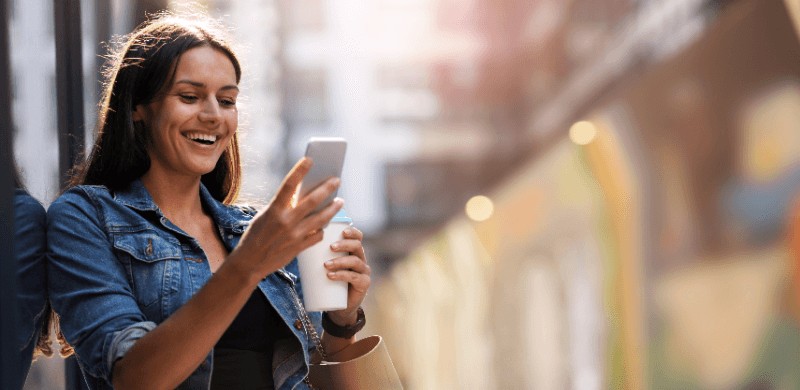 Generally, product descriptions should be easy to read through.
Don't overthink writing it, and remember that buyers usually read about 16% of the whole page. So the description of your product should efficiently deliver the most important information. One of the best ways to achieve that is to make your descriptions scannable. 
Use short descriptions to engage with the potential buyer. Put quick bullet points to cover the essential information that your customer might be interested in. Short paragraphs should just be made up of a few sentences each. That way, more people will read the whole description. 
Here we have a great product description example from Oransi. They list the product's critical information in bullet point format, which is scannable and easy to read for their audience searching for similar solutions.
6. Include a Social Proof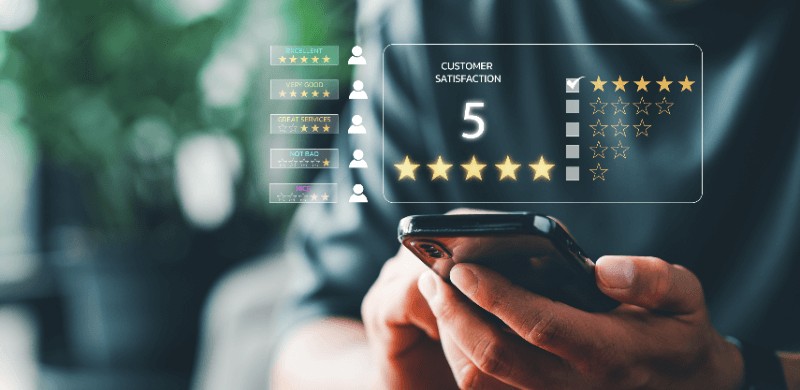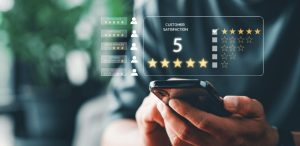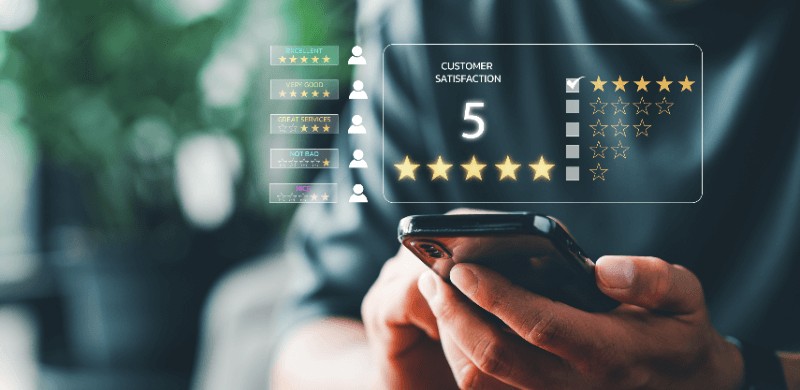 If your customers are unsure about what product to purchase, they will most likely look for suggestions from other people. In that case, they buy products with the highest number of positive reviews and testimonials. 
Including customer reviews on your product page and displaying a rating system will help your potential buyers quickly get information about your product.
Another common practice is to add an image of one of your customers and a positive review as a quote. That will make your business more relatable for your audience. Social media also plays a significant role in getting instant feedback about your product. Integrate social media feed on your product page with content that shows people using it. 
Let your customers talk to you and share their product reviews with you. Most buyers want to buy popular products. You can highlight the customer favorites products on your eCommerce website, which increases your chances of getting more sales.
7. Optimize With Search Engines
When you're writing product descriptions for your online store, you should keep in mind to optimize the content for search engines.
Search engine optimization (SEO) is one of the most effective ways to reach a wider audience and attract new customers to your product page. The goal is to put yourself higher on the organic search rankings and appear on your customer's search results.
SEO can play a massive role in having a higher conversion rate. It all starts with keywords. These are the terms that buyers might type when they are looking for a particular product. 
For keyword research, you should have a solid keyword tool, such as SEMrush, KWFinder, Moz Keyword Explorer, etc. These tools can help you obtain valuable data about:
Seach Volume

– measures how many people are searching for this keyword in a specific part of the world.

Keyword Difficulty

– measures how hard it is to rank for a given keyword.

Related terms you can use

– longtail keywords.
After you have good keywords for your product description, you should think about strategic keyword placement. Make sure you use the keyword at least once in these parts of a description:
The page's URL

Product description title

In the main body of your product copy

Alt image tag
Following these steps will help you get more effective results and get more visitors to buy your products.
8. Use Good Product Images
Choosing good images can be an essential part of presenting your product to the audience. In fact, most of the customers think that image is more important than the product description itself. 
So, alongside writing product descriptions, you should also concentrate on including a quality image on the page as well. This will help your target audience understand the key features and product details directly from the presented visuals. 
There are several things to keep in mind when taking pictures for your product page.
Before you begin writing your product description, it is helpful to have set goals and Key performance indicators (KPIs). This is an effective way for you to test if your descriptions are working or not. 
You have to decide which set of metrics will track your performance. Having goals and KPIs in place will help you understand the parts you need to update for your next product description. This will help you make sure it performs well. 
The most common KPIs are:
Conversion rate

Return rate

Organic search rankings

Support inquiries
KPIs help you measure your results accurately and understand if your business is progressing towards the goal. It is a very effective way to track your performance.
Product Description Template
Now that you know what steps you need to take for creating a good product description for your online store, let's test this knowledge and put it into practice. 
There is no one-size-fits-all approach to crafting a product description. Therefore, you can't find one product description template that guarantees you a successful performance. However, there are a few guidelines that can help you get started. 
Firstly, try answering these questions:
After researching and gathering this information, follow these steps to write your product description.
Now you are ready to list the product on your online store!
Pro Tips for Writing a High Converting Product Description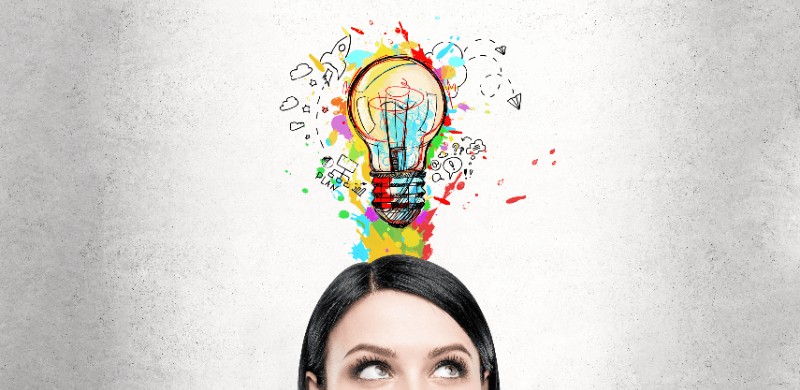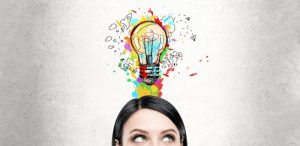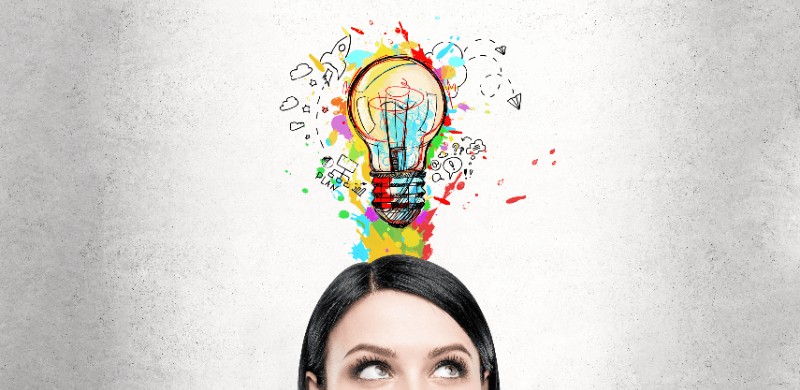 Most companies have different styles and opinions when crafting a product description. Some may include more information, and some may include only what's essential. 
You can choose your style either way, but it is crucial to make sure that your format, style, design, and tone are based on your brand vision and align with the type of personality you want to sell to.
2. Think About Layout and Readability
Depending on the type of product you sell, you might include a lot of information in your product description. In this case, you should think about your potential buyer – the goal is to make navigation as pleasant an experience as possible for them. 
Try to make the text easy to read by creating a nice layout for your readers. For example, technical details should go with bullet points.
Give precise details to your readers, rather than making statements. This will help you appear more trustworthy and knowledgeable about what you're selling, increasing your success chances. 
Include details such as possible uses, dimensions, weight, or any other data that might be useful for your audience.
4. Pay Attention to the Visual Elements
Think about various creative ways to show your product the potential buyers. Including visual elements increases your chances of getting a sale. These elements can be graphics, pictures from different angles, and photos of the product details.
5. Double-Check the Information You Provide
Make sure that the information listed in the product description is valid and checked. Studies show that almost half of the returns happen because of misleading product descriptions, which can have negative results.
It is important to have clear and well-written product descriptions in your online store if you want to sell your products globally. The best way to do it is to do proper research, develop ideas, and test different approaches.  
These nine tested steps will help you make sure that your product descriptions speak to your audience. You should understand their needs and provide value. These steps are:
Focus on your ideas customer

Highlight benefits over features

Use storytelling techniques

Use natural language

Make it short and sweet

Include a social proof

Optimize with search engines

Use good product images

Set goals and KPIs
If you apply these steps diligently, you'll see increased sales over time. Think about the purpose of the products you're trying to sell. Try to be consistent with your brand's tone and voice. Remember that many buyers make decisions based on product descriptions they read, so take time to make them great.
Share the article
Topics