Merch Maker for YouTubers
YouTube creators: why not monetize your following with Printify? Learn how to make merchandise, build your brand, and turn content creation into a viable business.
Monetize Your YouTube Following
Since Printify allows you to set your own prices, you decide how much profit you'll make per sale. We have some of the lowest prices in the print-on-demand industry, and our quality products offer excellent value for money.
Building a Community on YouTube Isn't Easy.
Why Not Reap the Rewards and Monetize Your Following?
Merch is an excellent method for content creators to monetize their work. Custom products are only increasing in popularity, thanks to a current trend toward personalization. People often like to buy products associated with their favorite creators online. As a YouTuber with a following, you're perfectly placed to launch a line of custom merchandise.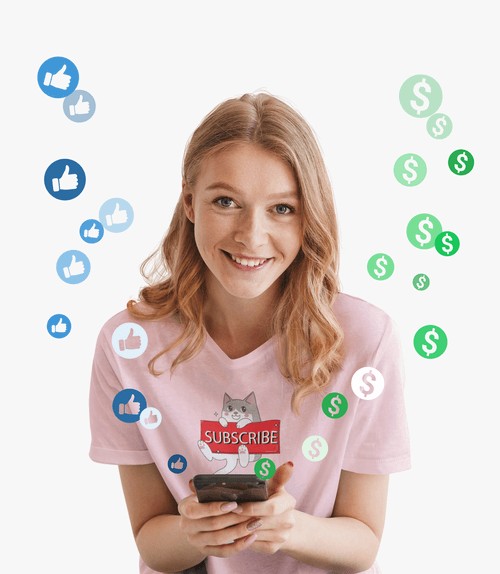 How to Make Merchandise for Your YouTube Channel
What products would your YouTube fans like to purchase from you? That should be the first question on your mind.
The Printify catalog has 800+ high-quality products in diverse categories, from fashion and homeware to technology and games! Select a product based on its price, model variety, production location, etc. Reduce shipping costs and fulfillment times by using providers closer to a product's final destination.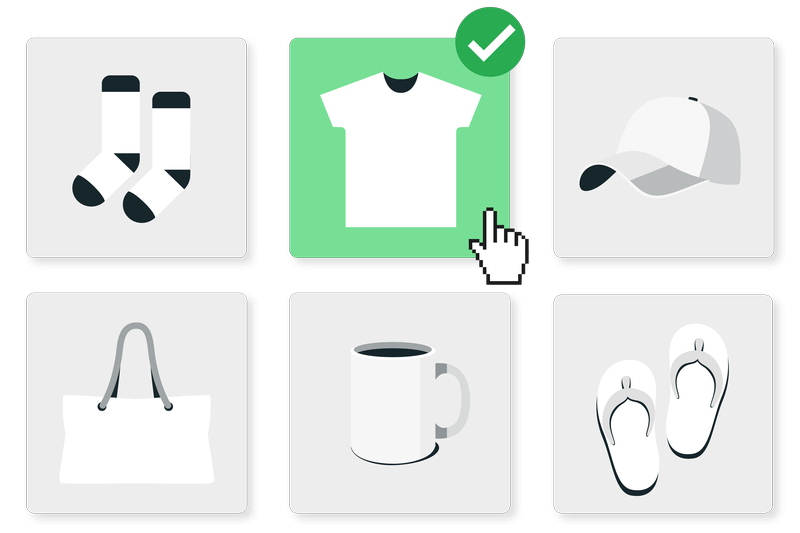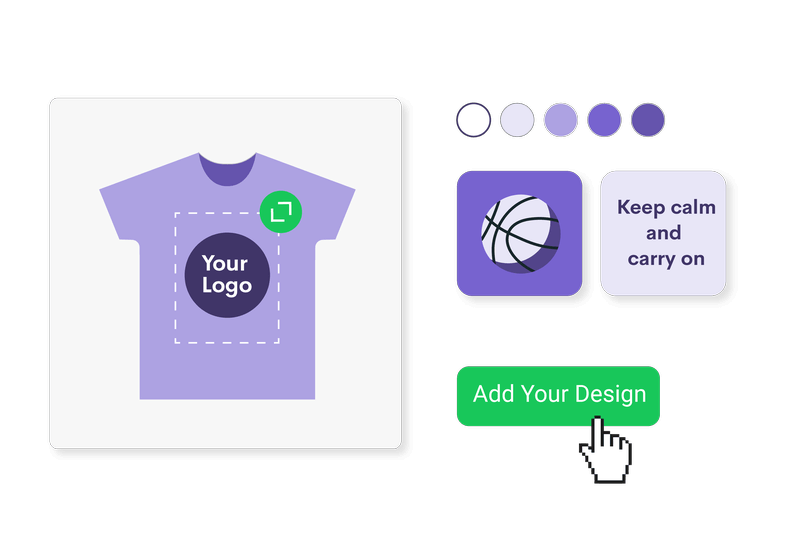 Once you've chosen a product to add to your store, you can start customizing it. Your designs could feature your logo, a well-known slogan, or even just an attractive image that conveys your personal brand as a content creator.
Add your design to the product using the Printify Mockup Generator. You may be wondering how to make merch for YouTube, but this tool makes it incredibly easy. You don't have to be an experienced designer or anything like that!
If you're already selling items on another eCommerce platform, don't worry! Printify enjoys seamless integration with a range of the most popular platforms. Your new custom merch can move straight from the mockup generator to your online store.
Set up your store branding in your Printify Dashboard, to have custom labels on packages. Set up your credit card or PayPal to have automated payment for your orders. Select whether you want us to manage fulfillment automatically or you want to manually approve orders before we send them to production. 
Set up shipping – either weight-based shipping settings or the Printify Shipping Calculator. Check out all our print provider shipping rates.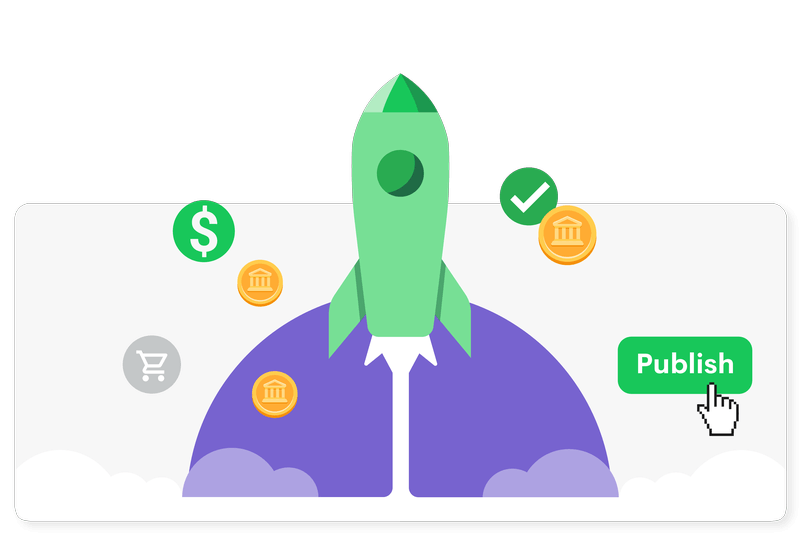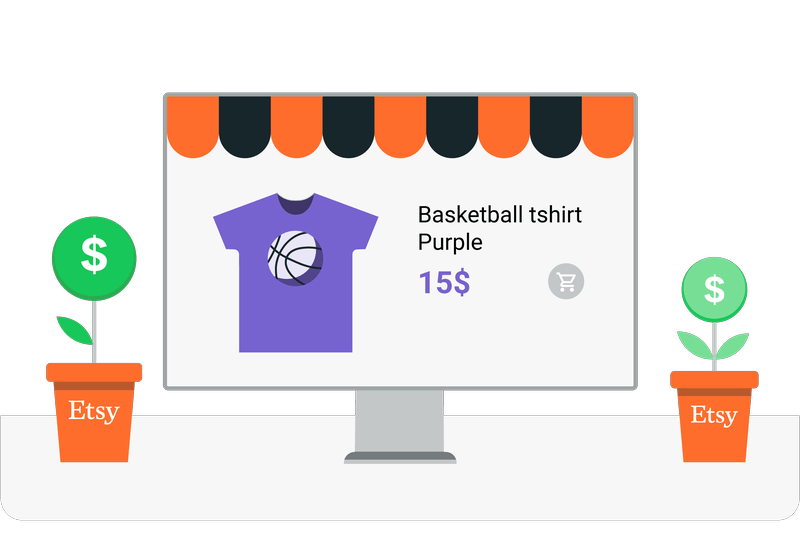 Orders are fulfilled by our print providers. You choose the best provider for your needs, and you set your own prices too. Creators stay in control, and they can start selling straight away.


When your fans buy your products, we automatically manage automated print-on-demand order production and shipping directly to your fans – with your branding.
This is how to make merchandise for your YouTube channel with no upfront investment and no stress involved!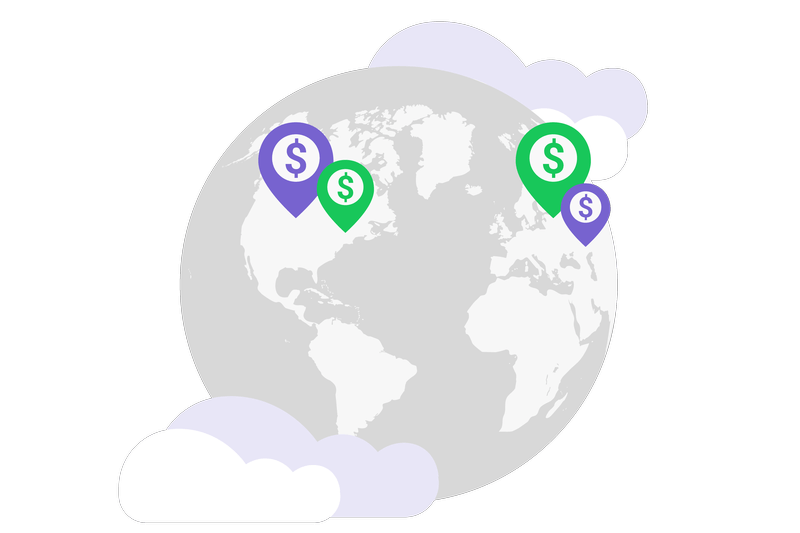 Are you a YouTube creator? A photographer? A painter or anyone who creates content for the masses and wants to earn from their craft? Now you can create unique custom Merch of top-tier quality, and treat your fans to something they'll love – with your signature on it.
Design Your Own Custom YouTube Merch With Our Mockup Generator
Once you try Printify's Mockup Generator, you'll be amazed at how easy it is to design your own custom merch. This tool wasn't designed just for designers; anyone can use it! 
Agile Integration With Popular eCommerce Platforms
Now you know how to make merchandise for your YouTube channel. But what about selling it? 
Using an established and well-known eCommerce platform is a great way to connect with customers. Thankfully, Printify enjoys seamless integration with popular sites such as Shopify, Etsy, WooCommerce, eBay, BigCommerce, PrestaShop, Squarespace, and WixStores.
What does this mean? That you can customize products from our extensive catalog using the Mockup Generator, then add them straight to your store!
If you already have an online store, you can enhance it by adding high-quality custom merchandise that you designed through Printify!
Top 5 Reasons to Sell Merch With Printify
There are so many reasons for YouTubers to use Printify when it comes to making and selling custom merch…
1. International Coverage
Sell to followers all over the world, thanks to Printify's global reach. Choose a local provider or one that delivers internationally.
Our catalog contains well-known international brands. You can choose from a diverse range of amazing merch options.
You choose the products, you add the design. You also select your provider and set your own prices. With Printify, sellers stay in control.
Compared to our competitors, Printify's prices are incredibly affordable. That means creators like you can maximize their profit margins.
Do you still have questions about how to make YouTube merch? No problem! Simply contact our 24/7 support team for expert advice.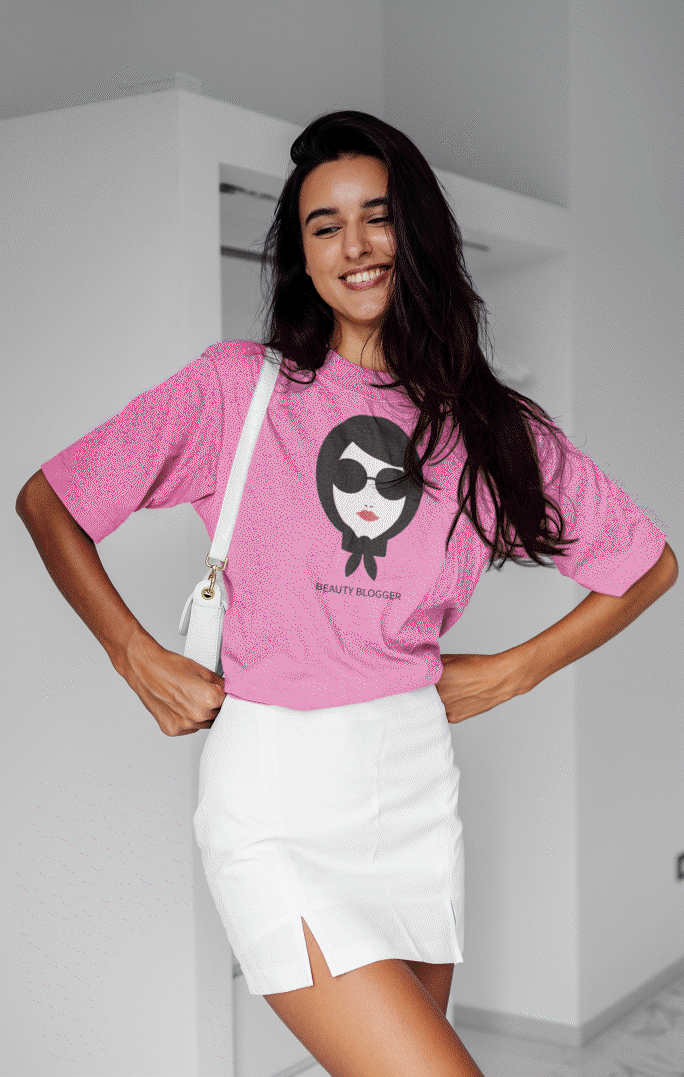 Make Your Own YouTube Merch Today!