Create Your Own Custom Band Merch
100% FREE, No Money Upfront. The only thing cooler than being in a band is selling your own custom band merch – that's a fact! Engage with your fans by offering exclusive tees, hats, and even underwear, for the ultimate rockstar effect.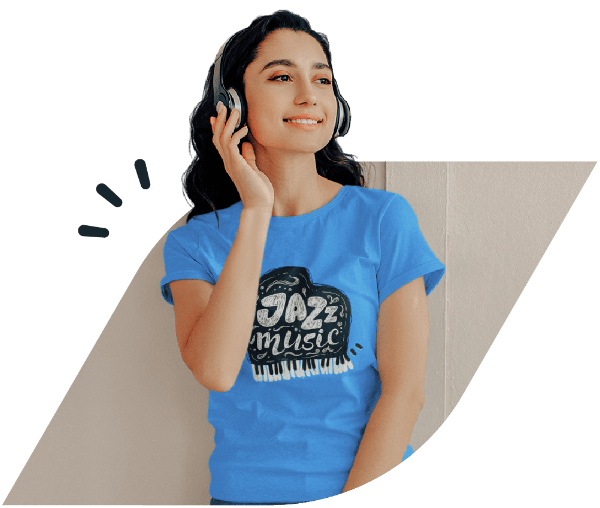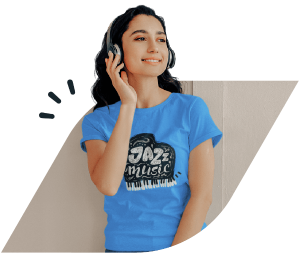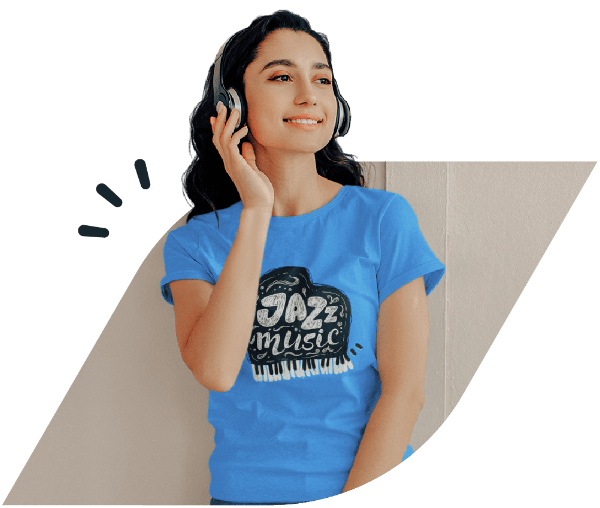 Why Create Your Own Custom Band Merch?
"Printify has been an incredible service for us musicians unable to keep large amount of inventory – now with on demand and direct to garment printing, we can create designs previously too expensive to print without having to have 1,000 shirts in our jam space. Thanks Printify!"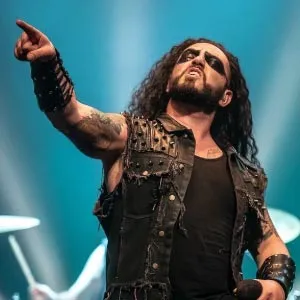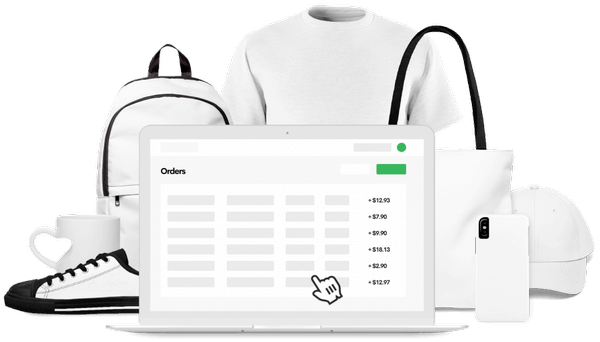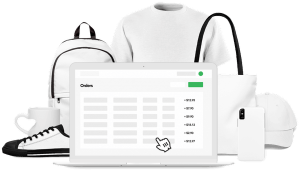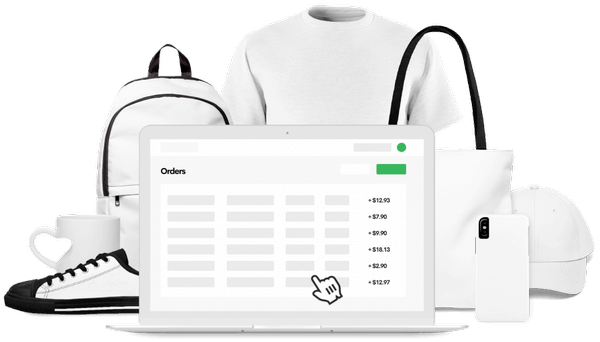 Design Your Custom Band Merch - It's 100% Free
Aside from the fact that it's awesome to have your custom merch range, it's also a fantastic way to grow your fan base, and earn some extra cash while doing it. It's no secret that bands who are just starting out can find it tough to get that big break, there are plenty of investments and sometimes you even need to pay to play a gig. So finding ways to earn a few extra bucks is of course welcomed. 
Promotional branded apparel has seen a bit of a resurgence lately, following a dip in popularity during the mid-2000s'. It's estimated that the market is now worth around $3.5 billion, with touring artists and bands earning 10-35% of their revenue through merchandise sales. 
Start Selling Custom Band Merch!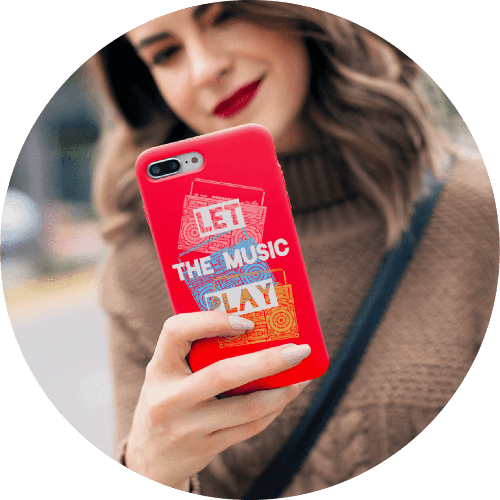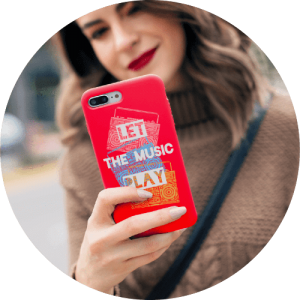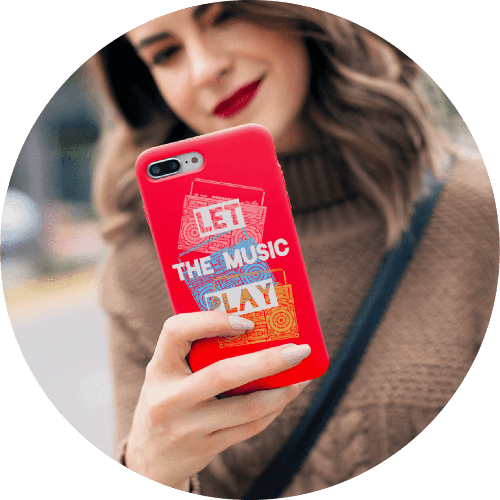 Create Custom Band Merch: No Upfront Investment Required, and It's Easy
One of the greatest things about creating custom merch with Printify is that you can do it all without any investment. This is music (forgive the pun) to most artists' ears, especially when you consider that most bands make most of their money from tours, not streaming or song plays on the radio. 
The ability to start selling your custom band merch with no setup costs is not only appealing, but it's also a no brainer, plus when you choose to create your custom band merch with Printify, you also gain access to 100+ products that you can fully customize and design exclusively for your fans.
With Printify, you don't need to hold any stock, our print providers take care of the order fulfillment including shipping to your fans. 
Rockstar Design Tool for Your Own Custom Band Merch
Not only is there no upfront costs, but creating your custom band merch is super easy.  Our design tool has been made so that even someone with limited skills can achieve amazing results. Simple features mean that you can upload your image, logo, or design to a product and be ready to start selling in just a few clicks.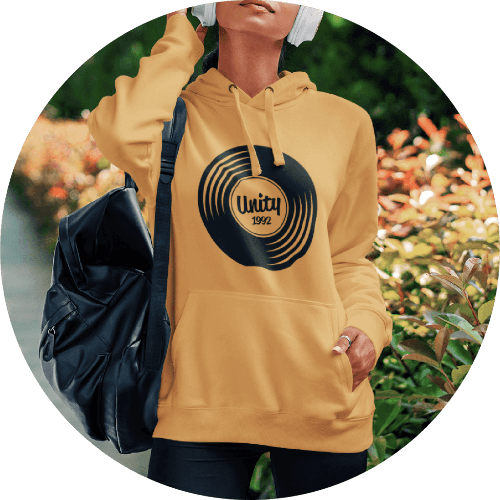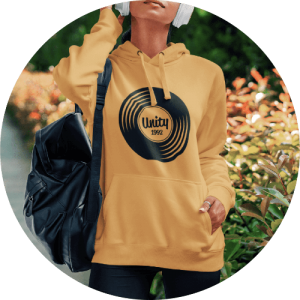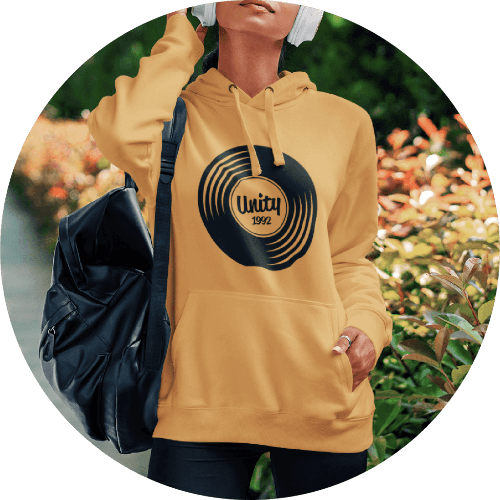 "We are an e-commerce consulting company in the music industry. Printify's services have been incredible for both our company as well as our clients. The user interface, support team, and account reps have been incredible resources that have allowed us to scale quickly and efficiently on the platform. The products they create for our customers are wonderful and are always extremely high quality. When issues do occasionally arise, Printify has been extremely responsive and make it easy for us to keep our clients and customers happy. Using Printify allows our clients to create full lines of merchandise with minimal upfront investment. It is also an extremely scalable platform, even when our client band merch has high order volume."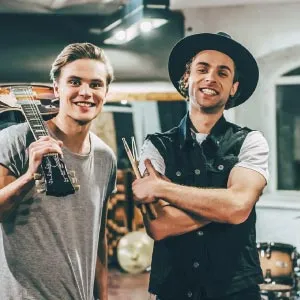 Jamie Ross & Michael Fiebac
What Merch Are Fans Buying?
Fans can be fickle, especially when it comes to new album releases or a change in style, however, they remain true when it comes to merchandise, with the classics still the most popular, for example, dad hats and crop-tops. This willingness to cling to the old-school is a good sign when creating your own custom band merch, it allows you to concentrate on what we already know fans love. You can then build your merchandise offering with other more modern merch ideas.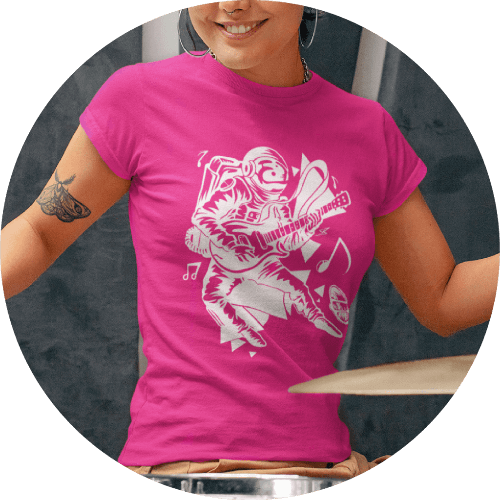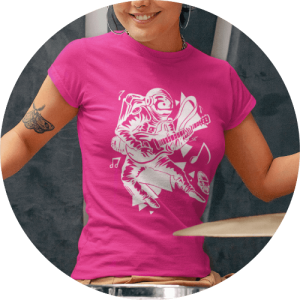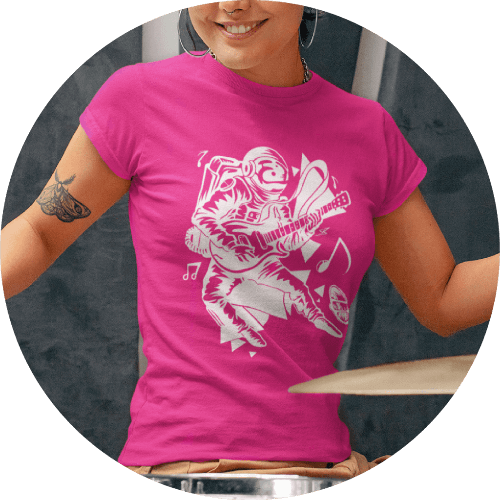 T-Shirts - As Custom Band Merch
The single best seller for any band or artist is a custom printed black tee, yep, no matter if your Tailor Swift or Metallica, the black tee is still number 1, with the average selling price of $32. Custom printed tees are the best way to get your brand noticed, as merch fashion is a real thing, just ask Guns & Roses.
Hoodies as Custom Band Merch
Hoodies are the next best thing to cover in your band designs. Providing fans with unique memorabilia while keeping them warm at the same time, a hoodie will be the perfect wardrobe addition to every member of the pack. The 50-50 cotton/polyester blend will ensure a soft touch while the latest printing techniques will provide bright colors for your band-themed designs.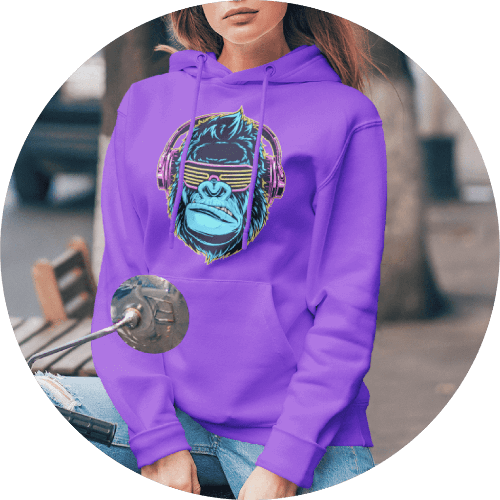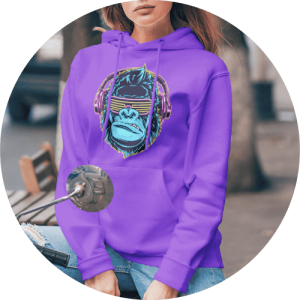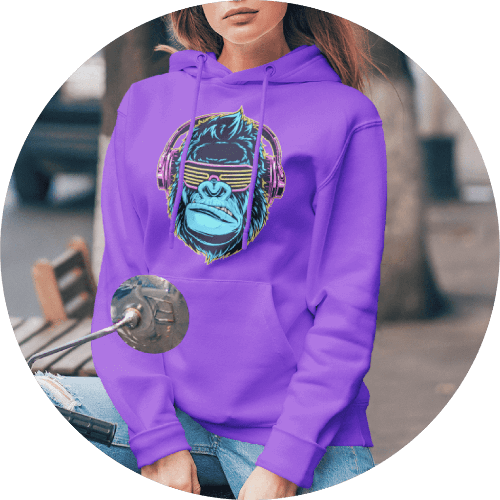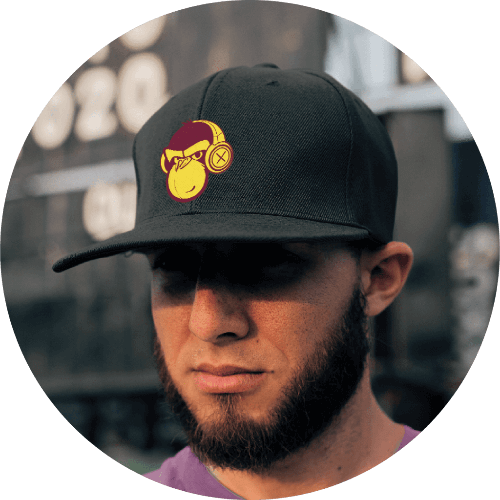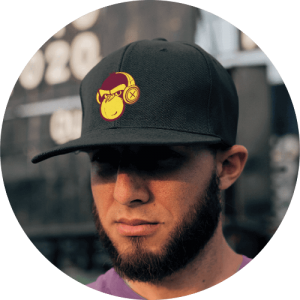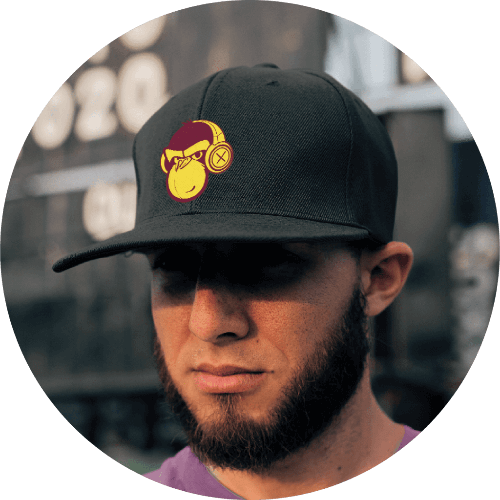 Hats as Custom Band Merch
You don't get much more merchandisey (if that's a word) than a good old baseball cap, in fact, the dad hat as it's affectionately known rivals the black tee as a best seller. Just about every band, artist, rapper, and musician has their own branded caps. Depending on your music genre, beanies and trucker caps also offer a great opportunity to get your custom band merch out there. 
Socks as Custom Band Merch
Not your most obvious custom band merch option, but you will be amazed at what fans will buy. Creating your own range of socks could be a talking point among your fans, helping to spread the word in a fun, quirky way. Sublimation socks allow you to print design over the whole sock, so you can get super creative.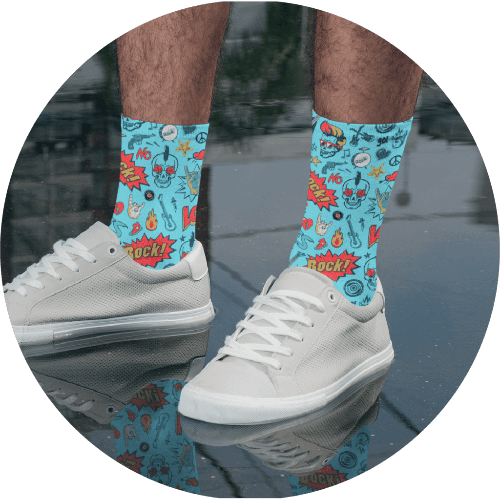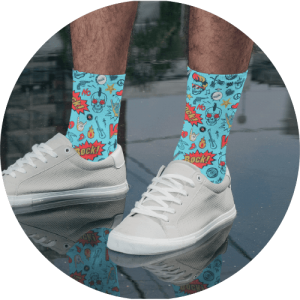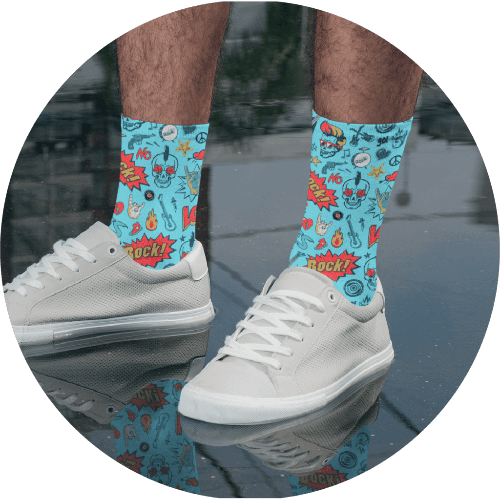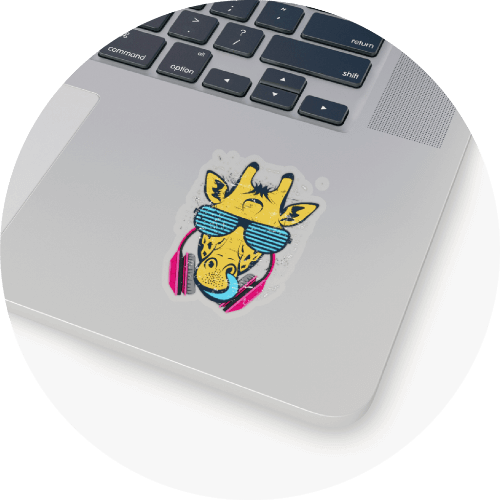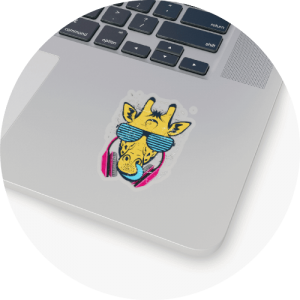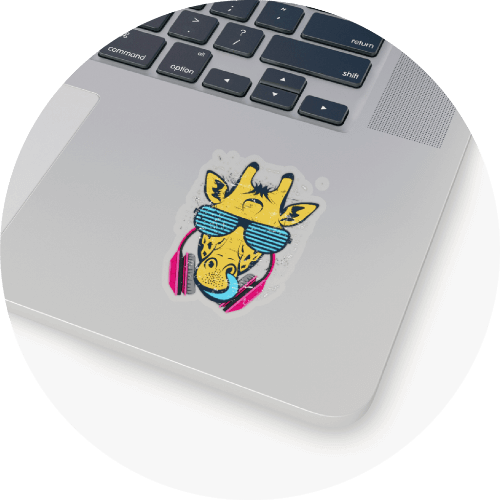 Stickers as Custom Band Merch
Before tees, caps, and other merchandise, bands were giving out and selling stickers. This is the original custom band merch and it's still going strong. While most artists stick to their logo or their latest tour imagery, you can go to the next level.  
Phone Cases as Custom Band Merch
There is a reality that faces bands and artists, and that is that often when you look out to the crowd, the only thing staring back is phones. You can look at this two ways, one is that sadly fans no longer get 'lost' in the moment instead, watching gigs via their screen, or you can see it as a fantastic merchandising opportunity – we suggest looking at the latter.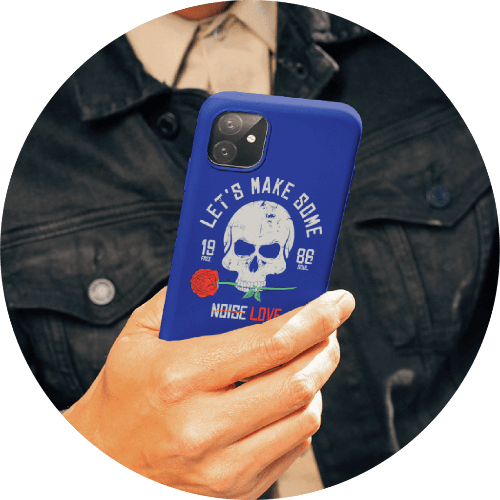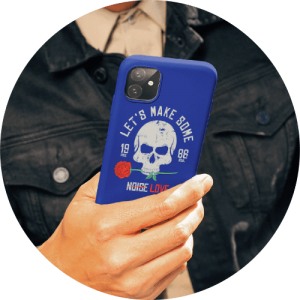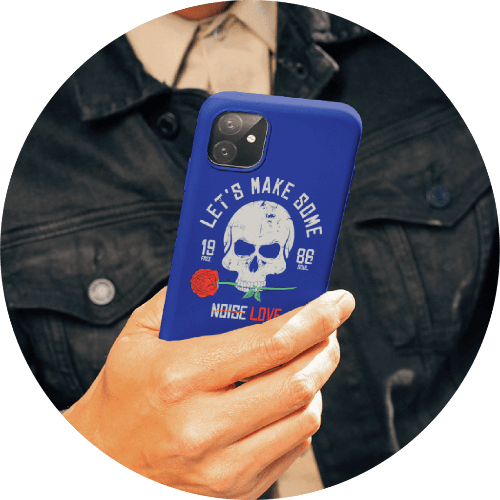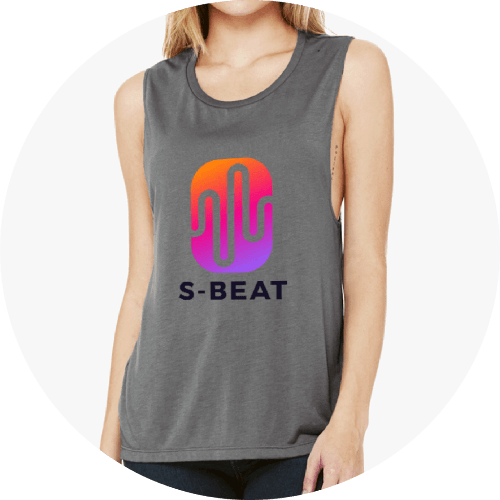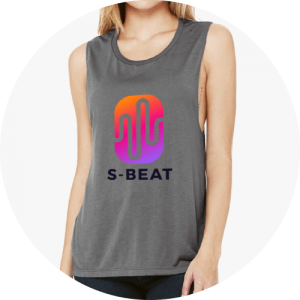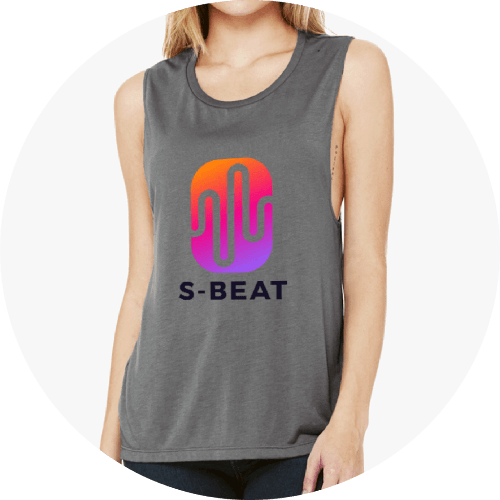 Tank Tops as Custom Band Merch
Any band worth their salt should have at least some groupies, and these groupies tend to be female. So you can't really ignore the opportunity to cater some custom band merch to their needs. Of course, it's not just groupies that want to look good at your concerts, or in everyday life, so make sure your merchandise range includes items like tank tops, crew tops, and women's fitted tees, it will be worth the effort. 
Why Choose Printify as Your Dropshipping Partner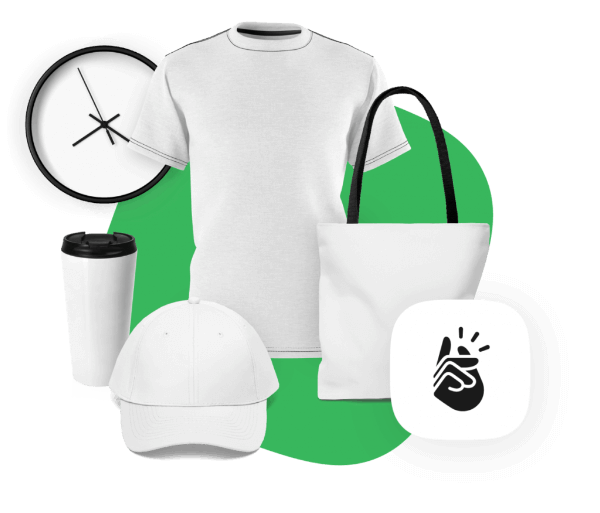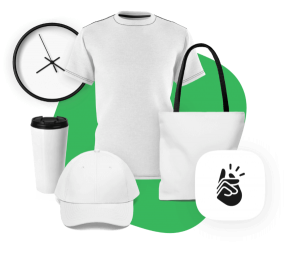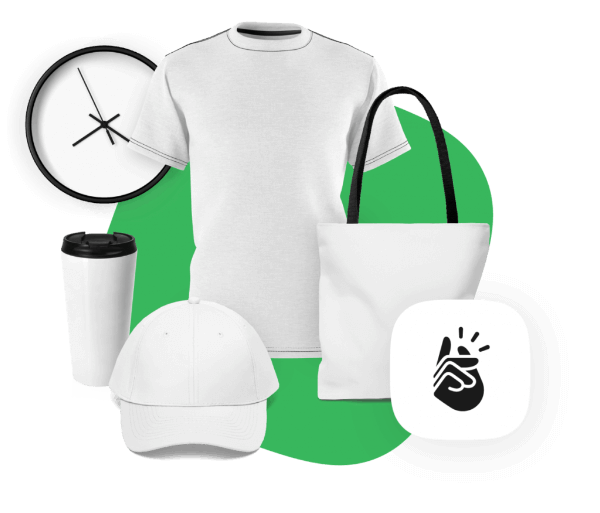 Selling Custom Band Merch Online
By selling online you have more control over your costs, as we have already mentioned, you don't need to pay a dime until you get your first sale, at least when you sell on your own website. If you chose to sell through Etsy or eBay you will need to pay the listing fees, but they are also minimal. 
The most common misconception is that setting up your online store is difficult. We have removed the most time consuming and tedious parts of this with our stellar integrations. You can now import your products directly from Printify into your Shopify, WooCommerce, and WIX stores, as well as Etsy and eBay platforms. This means you only do the work once and our system will do the rest, even importing pictures and mock-ups. 
Selling custom band merch online is also a great way to release new designs, you can set up pre-orders if you have a new song or album coming out and you can build your fan engagement through social media. Ask your fans to send in images of them wearing your merch for exclusive offers and even run some giveaways and competitions to build your standing on social media.
Make You Own Funny Custom Posters
Try Printify Now - It's Free!
Choosing Printify for your custom band merch not only reduces any risk, but it also gives you the ultimate platform with which to earn more revenue, engage with fans and create an environment where you can grow your bands name and popularity. With no investment needed, simple integrations with the web's most powerful online shops, and only paying for products when you make a sale, this is the best way to launch your custom brand merch store. 
Don't keep struggling, get your merch moving and you could soon be headlining gigs and selling out venues, full of fans with your merch – get started with Printify today.
Start Selling Custom Band Merch!