Quench thirst in style! Start selling custom drinkware online – water bottles, mugs, and glassware with your designs. Our products are made of high-quality materials to please beer lovers, cocktail fiends, and athletes alike.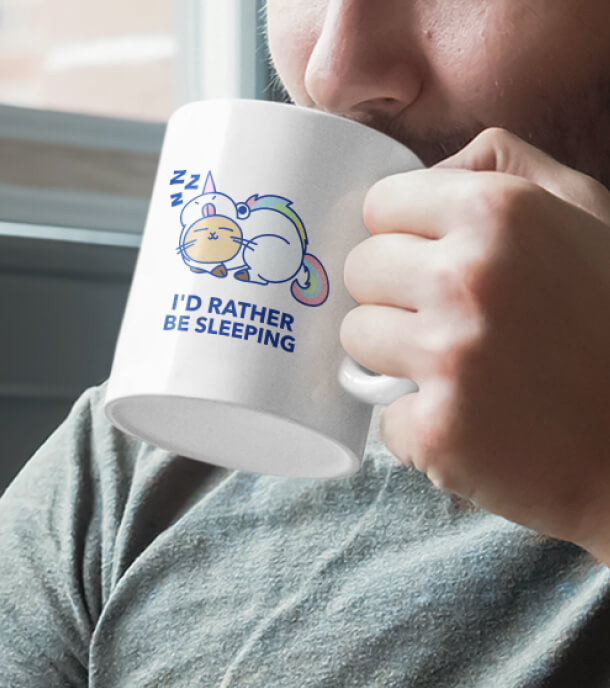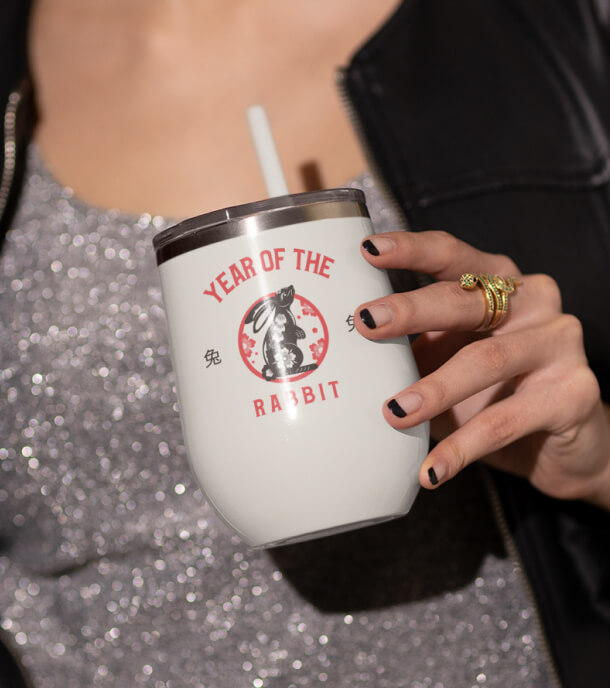 Create Custom Drinkware That People Will Love
Custom Drinkware for Everyone
Personalized drinkware is a surefire way to make every occasion memorable while giving you a handsome income. People of all walks of life require some kind of beverage holder – travelers, athletes, environmentalists, bar owners, office peeps. So you know it'll be universal and applicable across demographics.
the global embroidery market should reach by 2030
Custom drinkware will deliver incredible ROI rates, considering how much time we spend drinking out of boredom at work these days. But don't just take our word for it. The global custom drinkware market is growing rapidly – the numbers speak for themselves.
Custom Drinkware With Printify
In our catalog, you'll find over 800 products to customize and sell online in your eCommerce store. Among them, you'll see these best-selling drinkware items for hot and cold beverages.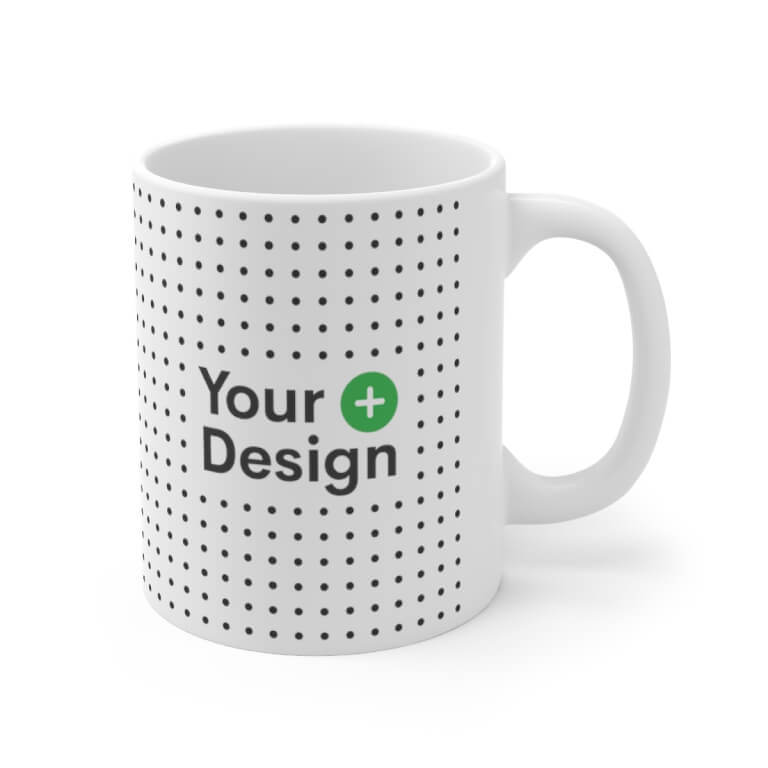 Custom mugs never seem to go out of style. As plastic waste is a bigger concern than ever, it's the right time to join the fight – offer your customers high-quality mugs of various versatile shapes, sizes, and colors. Our mugs are highly customizable – add your designs to specific areas or cover the whole product that'll quickly become your customers' go-to tea or coffee container.
Nowadays, everyone seems to have at least one travel bottle for either hydrating at the office or the gym. But the fun doesn't stop there. In our catalog, you'll find dozens of BPA-free plastic and stainless steel water bottles and tumblers for sipping hot and cold beverages on the go.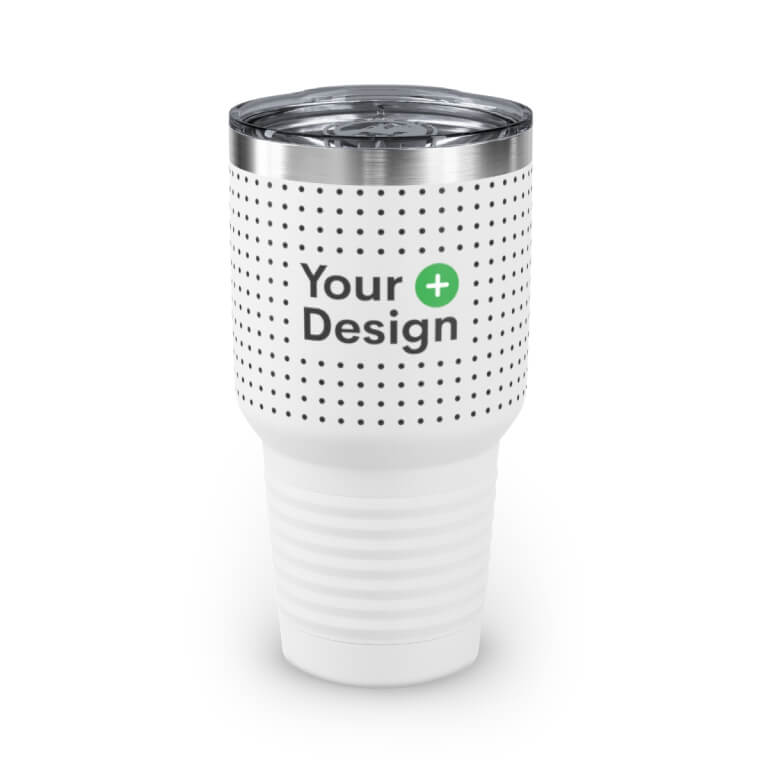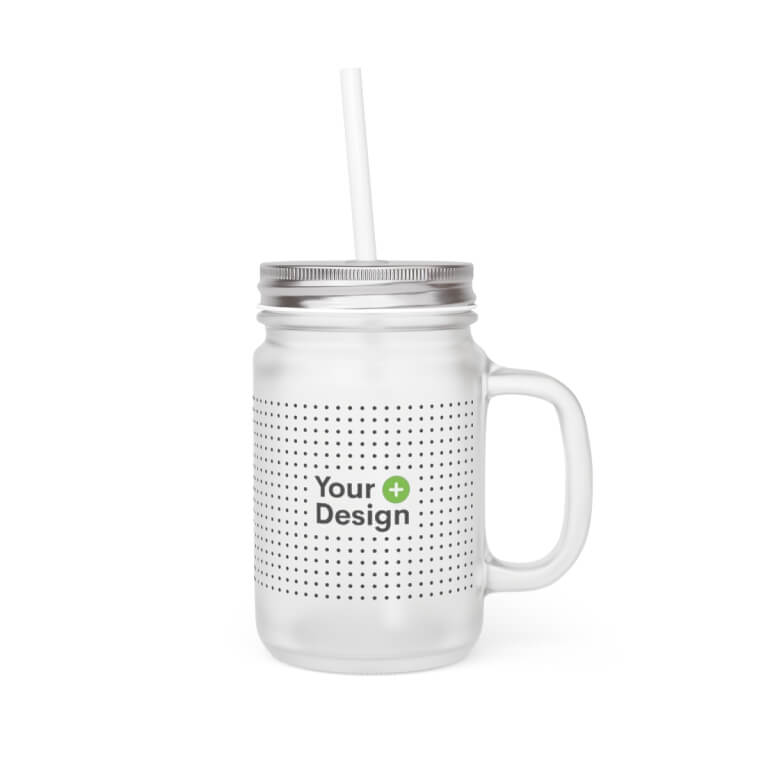 There's something special about sipping one's favorite cocktail, lemonade, or iced tea from a mason jar. Custom mason jars are a wonderful promotional product and make great gifts for birthdays, bachelorette parties, weddings, and other celebrations. Ours comes with a lid and straw in a gorgeous frosted finish that allows your designs to shine.
No party or bar would be complete without custom glassware. A shot glass with a logo or a fun design will be the perfect bar accessory or personalized gift for friends, colleagues, and family. Ours is made of white ceramic for a luxurious experience. It's dishwasher safe and will stand out from the crowd of generic translucent shot glasses with zero personality.
For thirstier folks, we have a beautiful pint glass that you can customize with colorful patterns or minimalistic logos so that they can enjoy their beer, cocktail, or even iced lattes.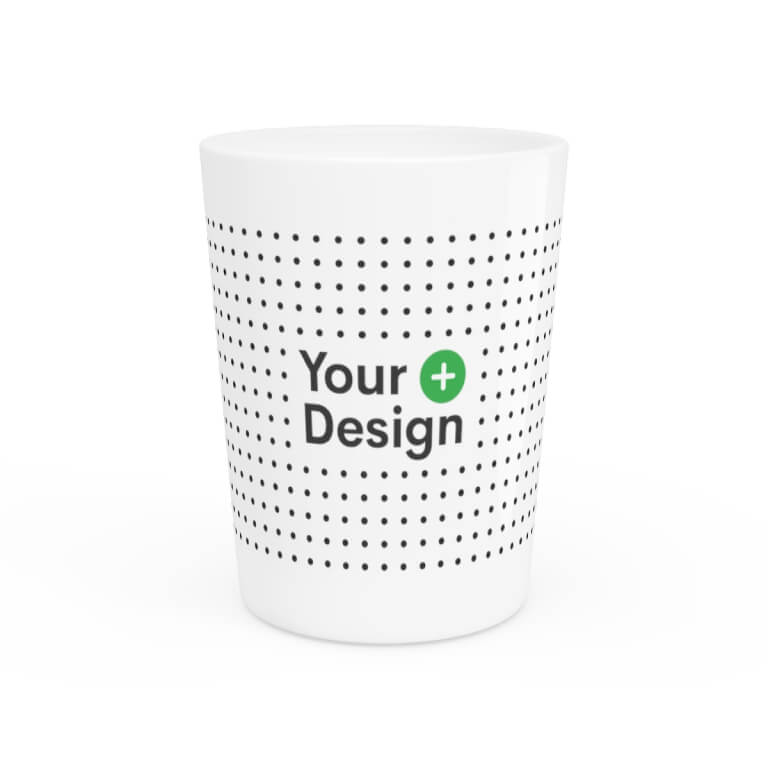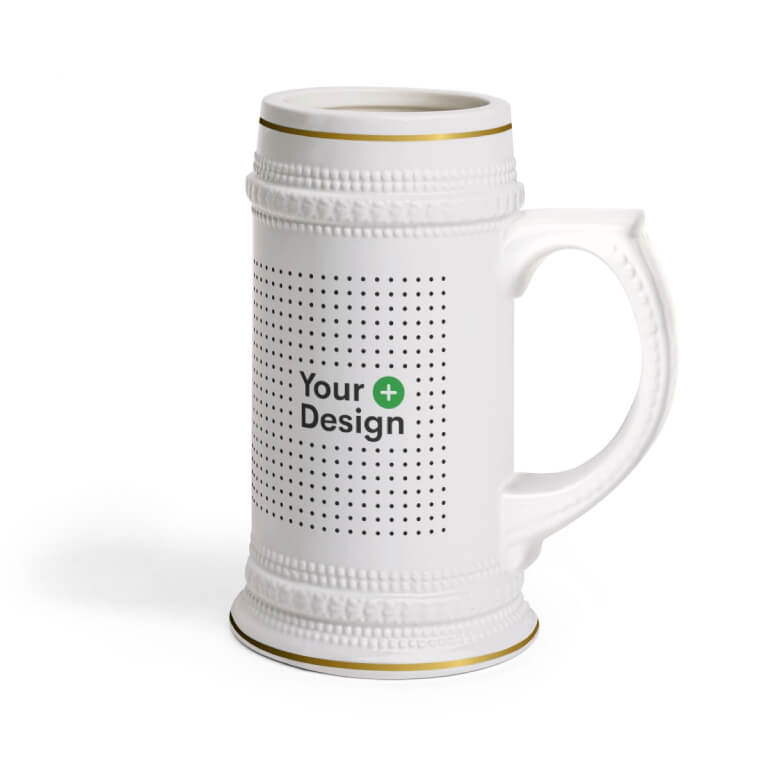 We offer two versatile designs to let your customers enjoy their brewskies in style. Choose between a frosted glass finish or ceramic or, better yet, create designs for both to appeal to wider audiences.
Explore Our Custom Drinkware Accessories
One can't talk about home bars without matching accessories. In the Printify catalog, you'll find some classic and unexpected customizable bar accessories.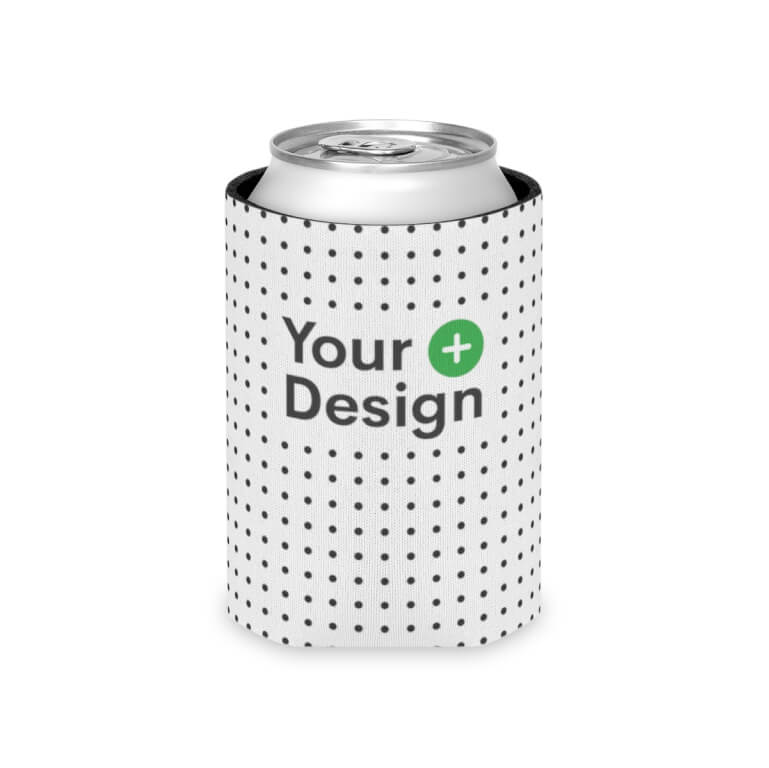 Lukewarm canned drinks are so yesterday. Start selling can holders and coolers that will maintain the beverages at that perfect refreshing temperature for longer. Our can holder is made of stainless steel, allowing a continuous 360-degree design for a stunning end product. The holder and cooler are super easy to clean, and your designs won't fade even after months of use.
A bottle opener that doubles as a fridge magnet? That's the dream! People sometimes forget how necessary it is until they try opening their refreshment bottle with a smartphone. Showcase your designer skills on this white plastic bottle opener with a company logo, funny quote, or eye-catching graphic.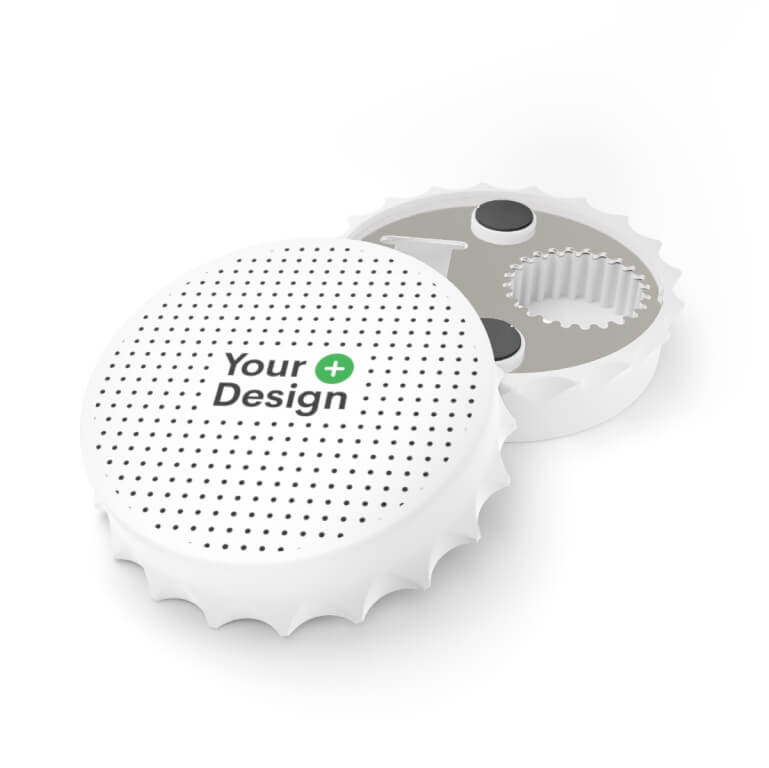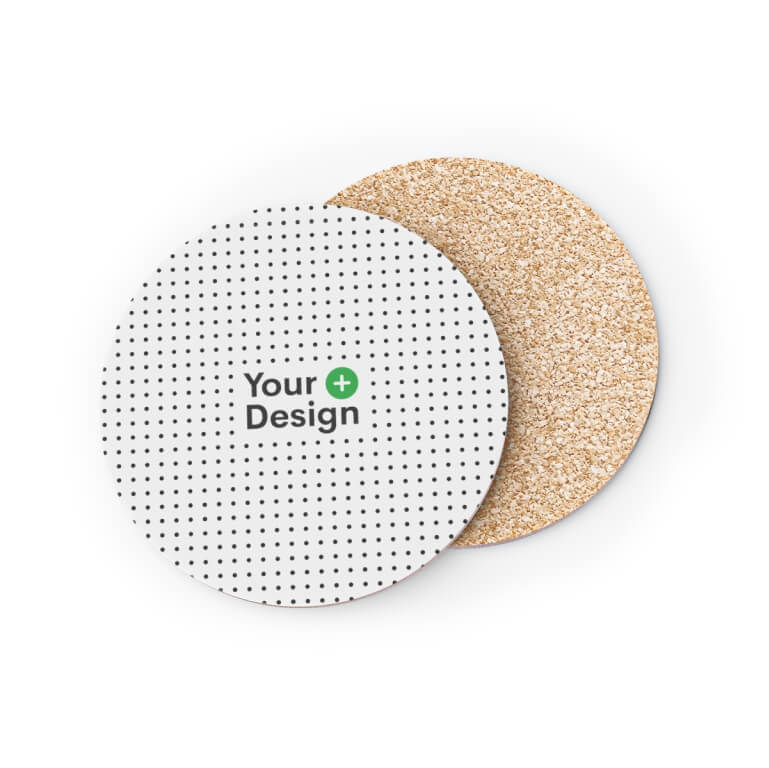 Protect surfaces from spills in style. Our custom-printed coasters are a simple addition to any store, thanks to their affordable production costs and ease of designing. The coasters are made in the USA and come with a cork bottom and a high-gloss, polyester-coated hardboard top, so they are long-lasting and good-looking on any bar top or table.
Custom drinking glasses are fine. But you know what's even finer? A custom ice bucket. Ours comes with tongs, so serving ice has never been more convenient and pretty. This ice cooler with your design will quickly become a centerpiece of any gathering or celebration, perfect for chilling wine and champagne bottles.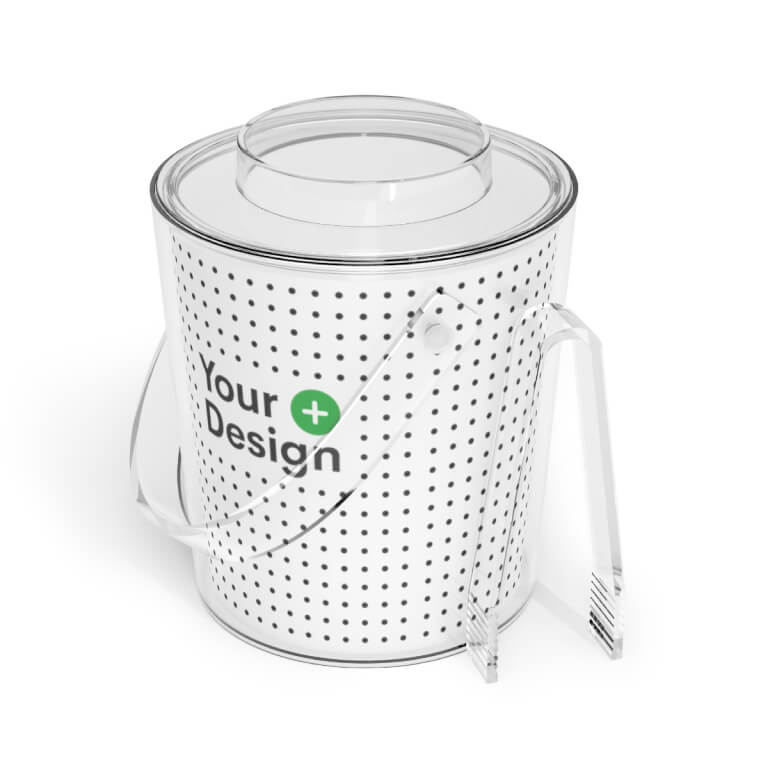 Start Making Your Own Custom Drinkware Today!
Design and Sell Your Own Custom Drinkware Online
Selling personalized drinkware online with Printify is easy as 1 – 2 – 3!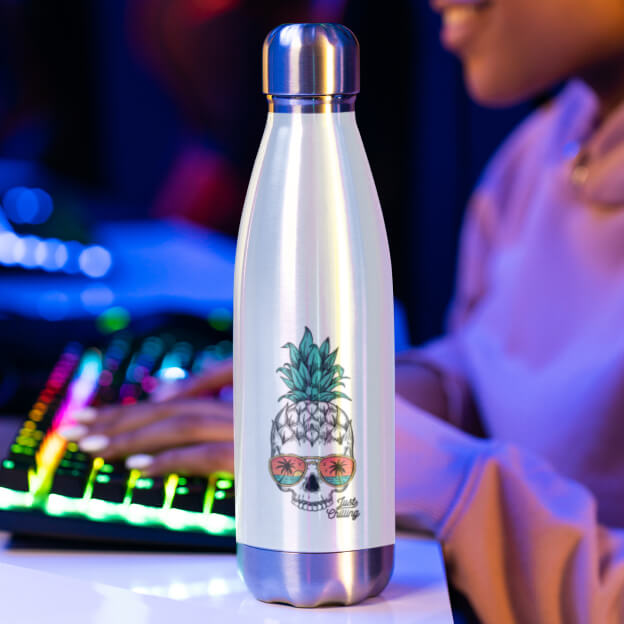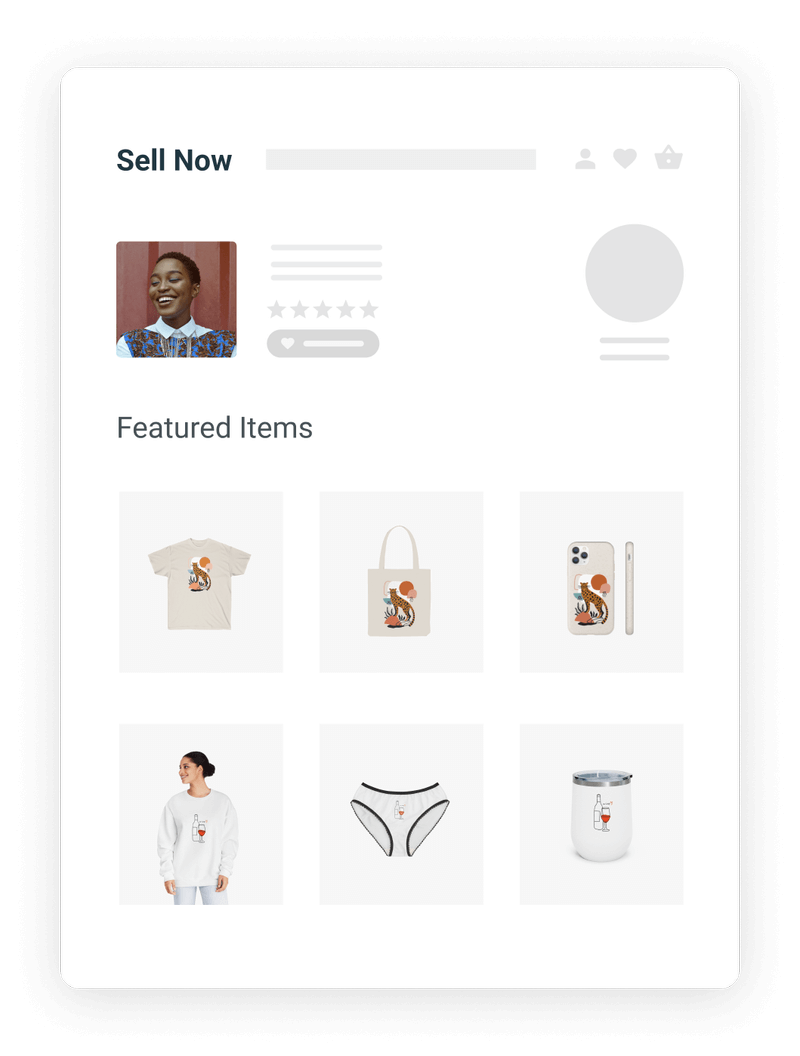 In our catalog, select product options you wish to design and buy for yourself or sell online for a profit. Then choose a print provider if multiple options are available – based on your customers' location, print providers rating, production time, and other criteria.
The next step is to press Start designing, which will take you to our Mockup Generator. There, you can play around with your design files by combining up to five layers and take advantage of the text edit tool to add fun or touching words. Read our short design guide to learn about minimum and maximum file resolution and other helpful information for creating the most beautiful POD drinkware.
Publish and Start Selling
Once you're happy with the product mockups, ready to order a sample or publish your promotional drinkware to your online storefront, click here to learn about our integrations with the most popular online marketplaces and platforms. Connecting eBay, Etsy, Shopify, Wix, WooCommerce, and others with your Printify account is smooth sailing.
Create Custom Drinkware for Every Occasion
Having the right drinkware can be crucial for every occasion – weddings, parties, camping, running, cycling, office work. We got what you need. And if you feel stuck design-wise, we got you as well.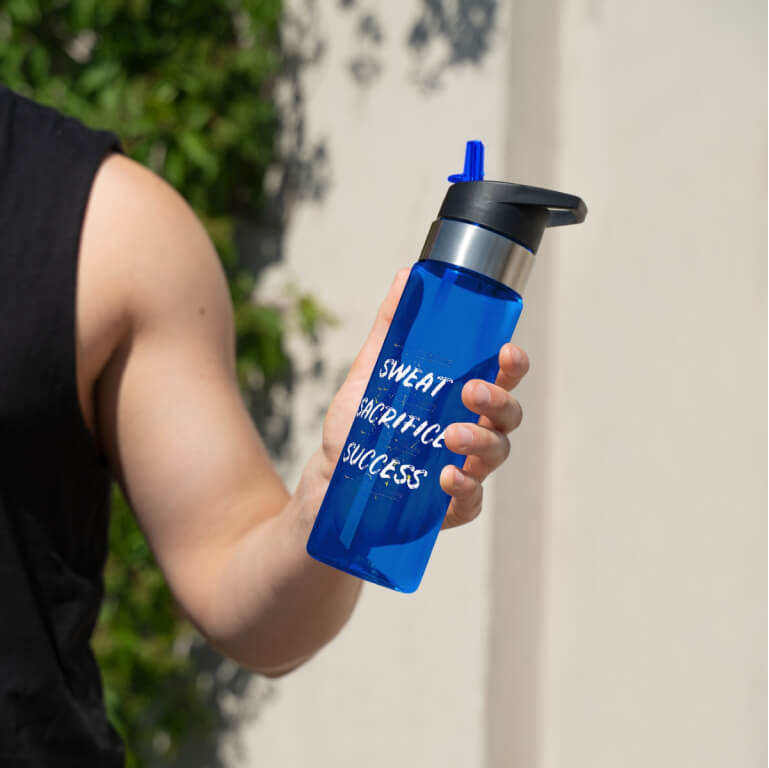 Custom Drinkware for Sporting Events
No sports event can be complete without proper hydration. We have a wide range of plastic and stainless steel bottles for every need, equipped with secure lids, carabiners and straws for hydration in motion. When designing, allow your imagination to flow – adorn a water bottle of your choice with motivational quotes, team slogans or logos, funny sayings, and more.
Promotional Drinkware Accessories for Your Business
No matter the type of business, custom-printed drinkware and accessories can be useful for promotional events and marketing purposes. Custom coasters, custom can coolers, and bottle openers are excellent promotional products. Logos, names, and business-related graphics are the way to go.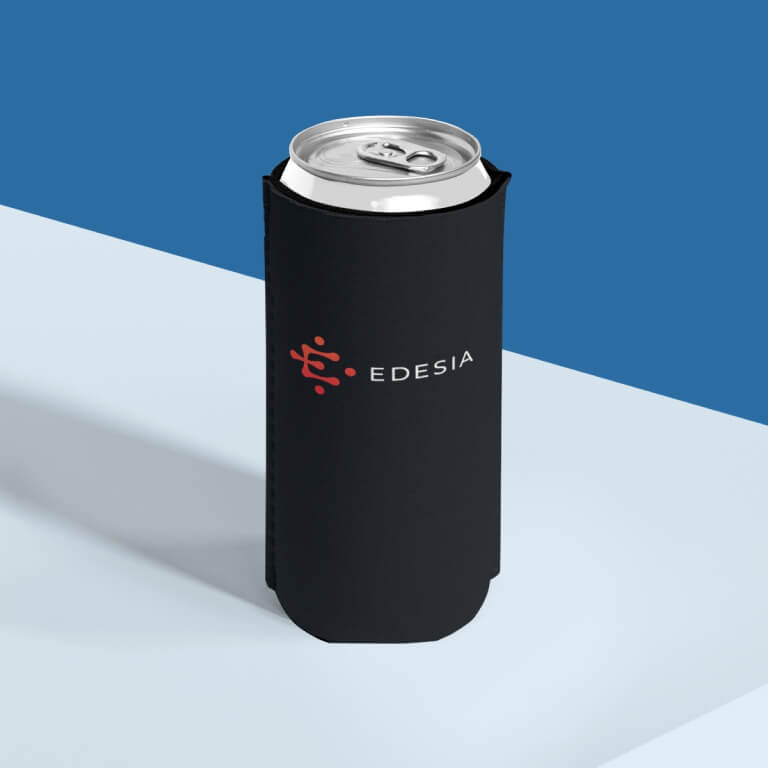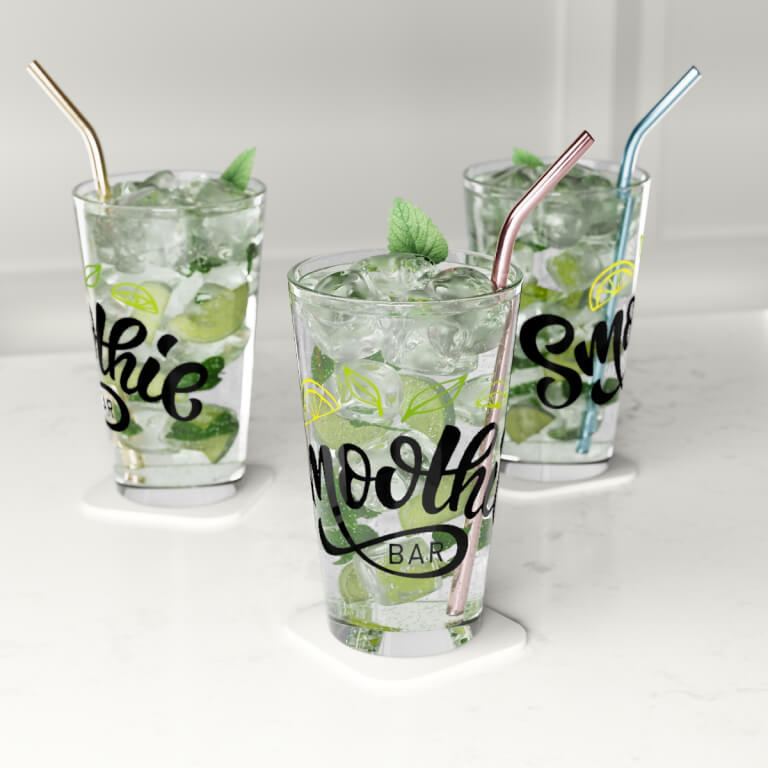 Custom Drinking Glasses for Bars or Cafés
Cafés and bars usually need items in bulk, so this is your opportunity to profit with your artwork. You can also offer custom glassware with a logo or monogram.
Mugs are among the most popular gifts since they're so versatile. A custom mug can serve equally well as a gift for a colleague, close friend, or family member. Think family photos, cute sayings, funny or heartfelt quotes, cute animals, and even memes.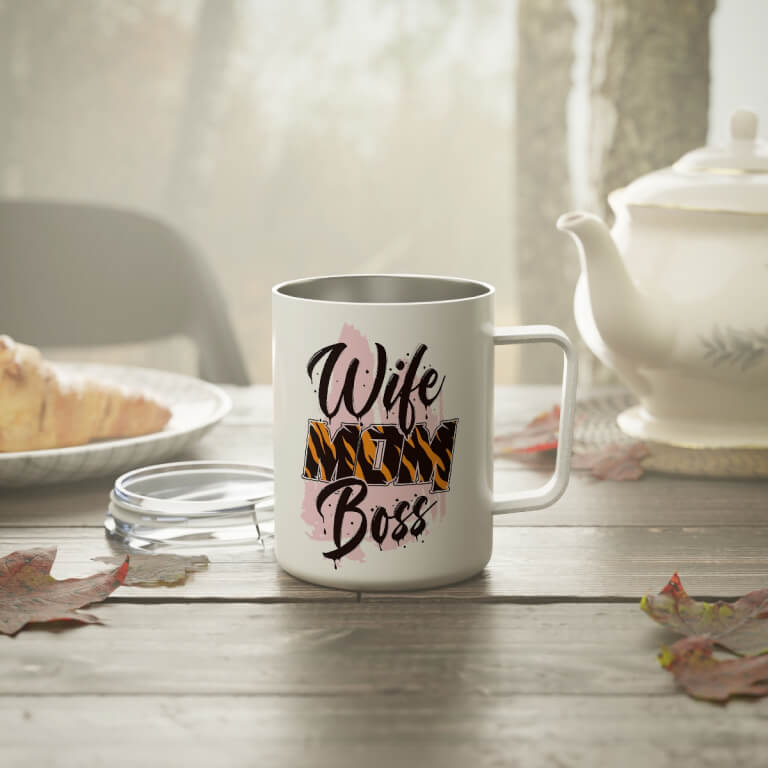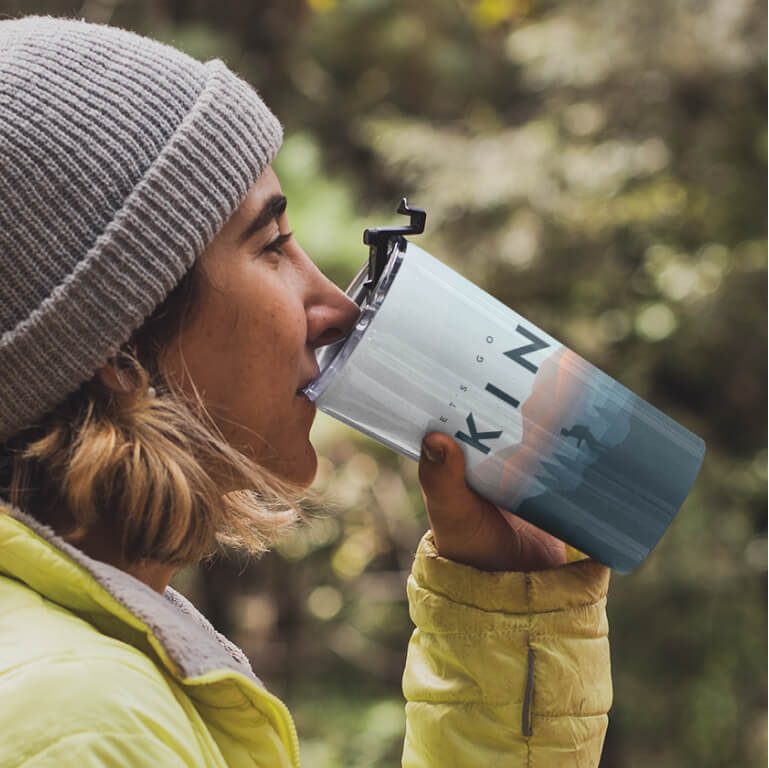 Travel Mugs for Those On The Go
Safe and durable drinkware is essential for travelers. Custom tumblers, mugs, and bottles will help keep the contents cold and hot based on the necessity. Adorn the drinkware with floral patterns, minimalistic graphics, watercolor prints, or geometric patterns to appeal to wider audiences.
Wine Tumblers for Elegant Parties
Forget fragile crystal wine glasses. Help keep those drinks cool and safe with our wine tumblers. Choose drink-related sayings, funny quotes, and floral motifs. For parties, offer personalized tumblers with guest names that will serve as gorgeous keepsakes.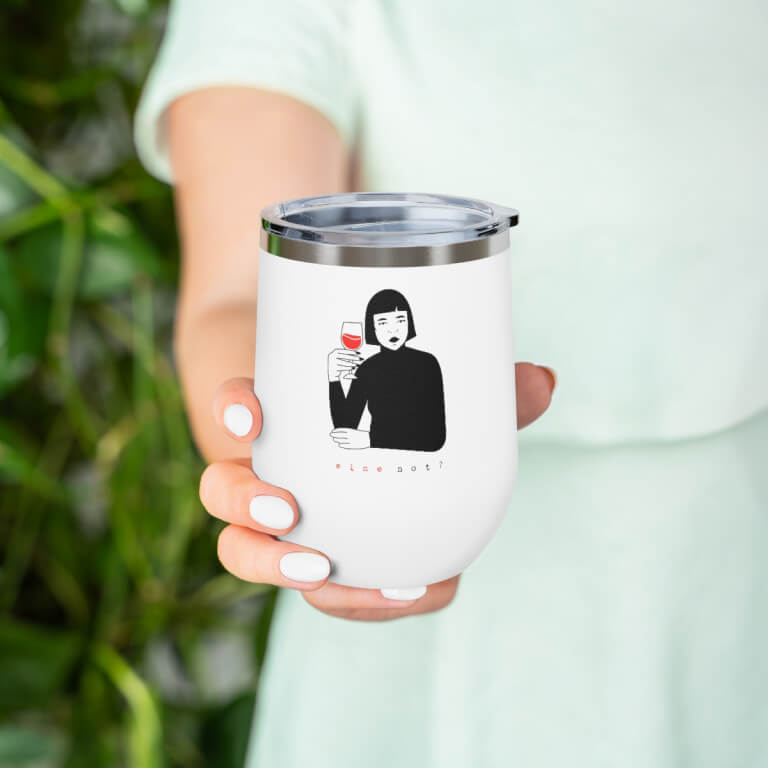 Drinkware is any container for holding drinks – glasses, cups, tumblers, bottles, mason jars. Check out our catalog to find all the drinkware items you can design and sell online for a profit.
Choose the product you wish to design and press Start designing on the product page. This will take you to our Mockup Generator, where you can upload your designs and use our text edit tool. You can also use royalty-free images from services like Unsplash.com and Pexels.com or take advantage of our Shutterstock integration.
Each item is wrapped in bubble wrap and then shipped in a cardboard box to ensure it arrives to your customers undamaged.
Custom drinkware sells like hotcakes, as the world is becoming more eco-conscious. Stainless steel and aluminum water bottles, wine tumblers, and personalized glassware are beautiful products to design and profit from, as the demand is at an all-time high and keeps increasing. So roll back your sleeves and start designing today!