Design and Sell Custom Mugs in Australia
Take free stock of our mug models to create bespoke merchandise with an extensive range of design possibilities. Order or sell immediately – add a company logo or graphic art and turn your favourite designs into exclusive photo mugs.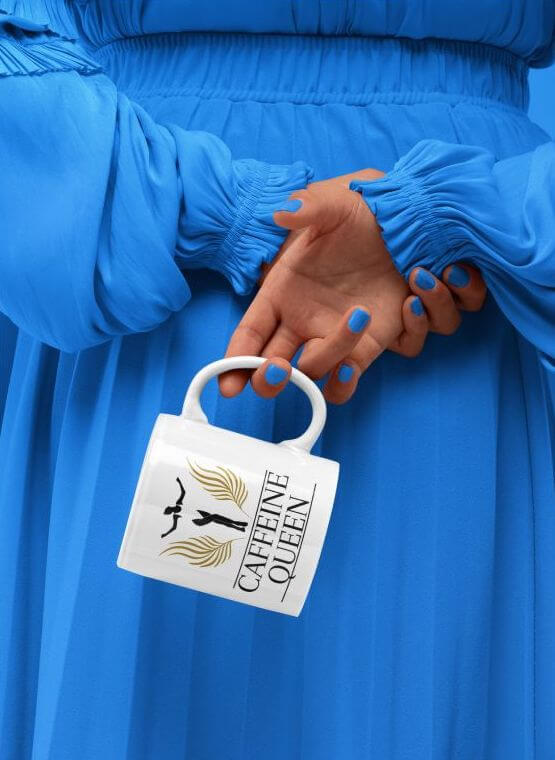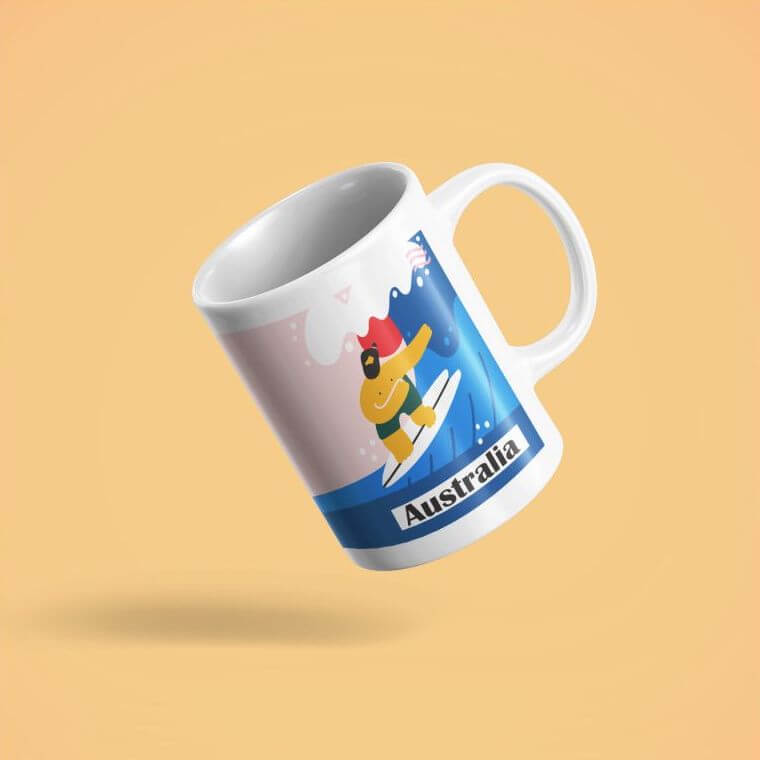 Create Your Own Custom Mugs!
Personalised Mugs | Australia
Custom mugs are household necessities and an entry point in the buying habits of over 6.6 million Australians – the perfect utility for any type of beverage and occasion.
Different designs rarely clash with an established style. Experiment with gimmicks, messages, or your favourite photos. All you have to do is design and start selling.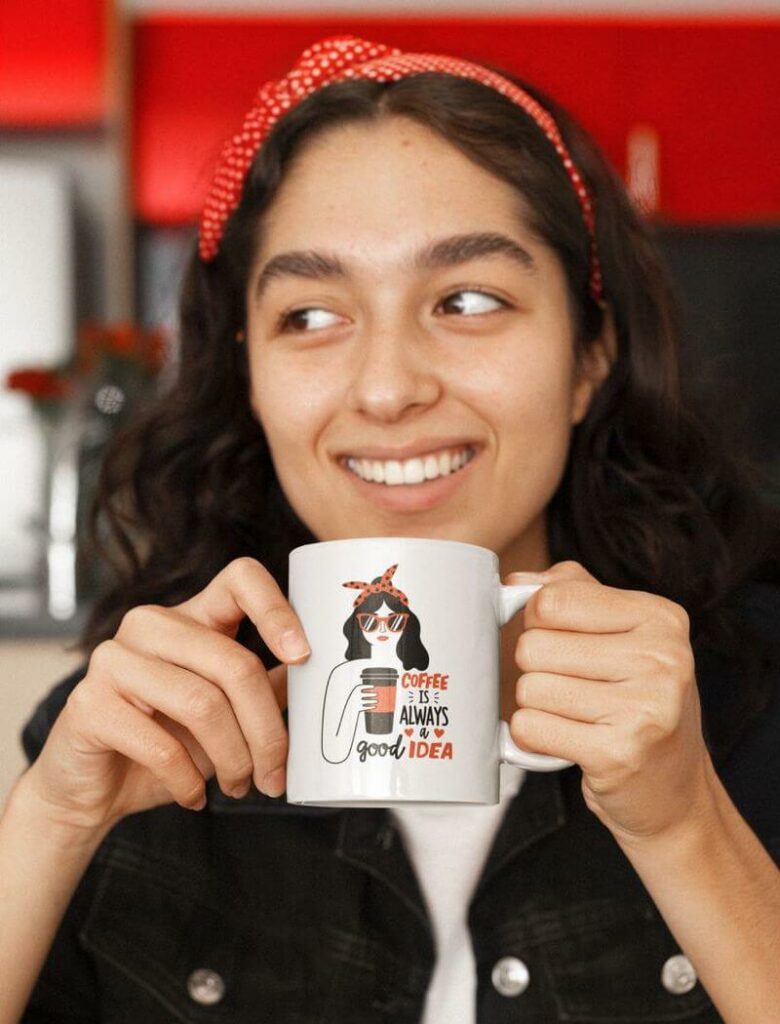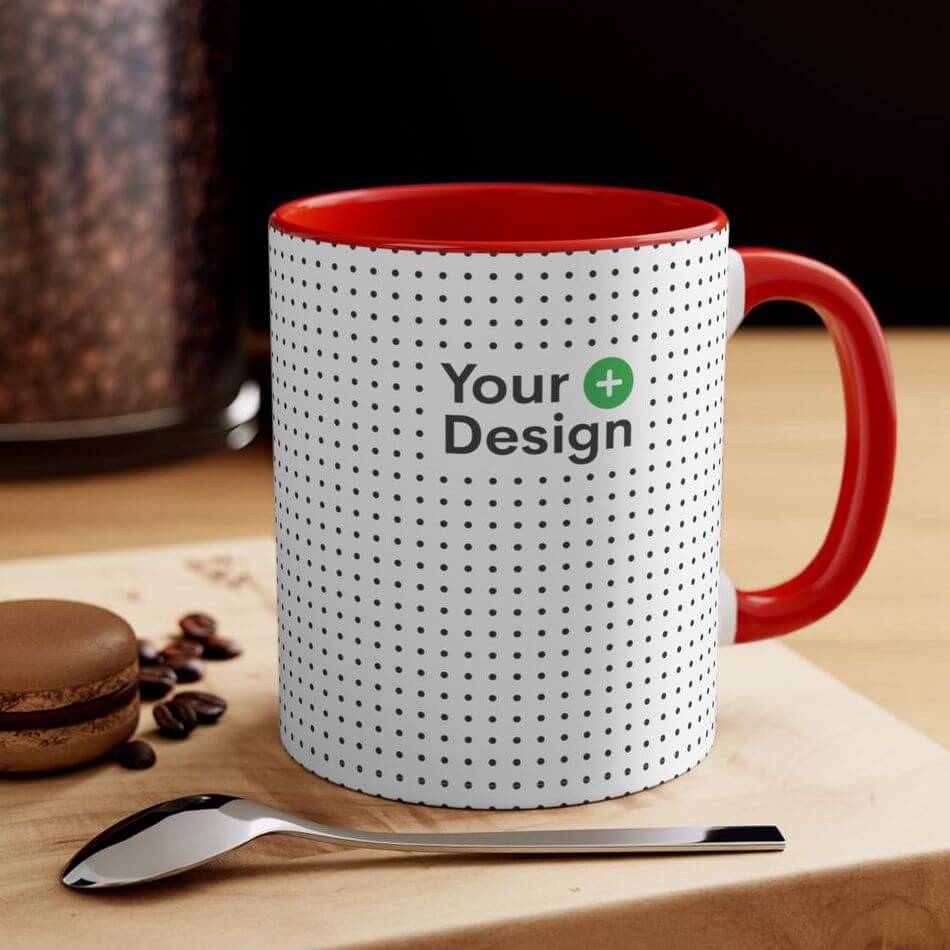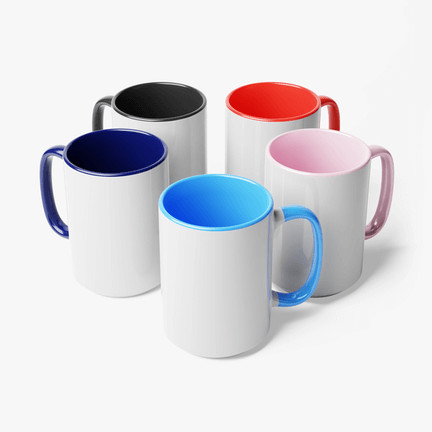 Try a two-tone design with a full-cover print – choose our unique accent mugs and compliment their colourful interior and matching C-shaped handle. Start designing the perfect gift with four unique pastel base colour options for a fully realized photo coffee mug.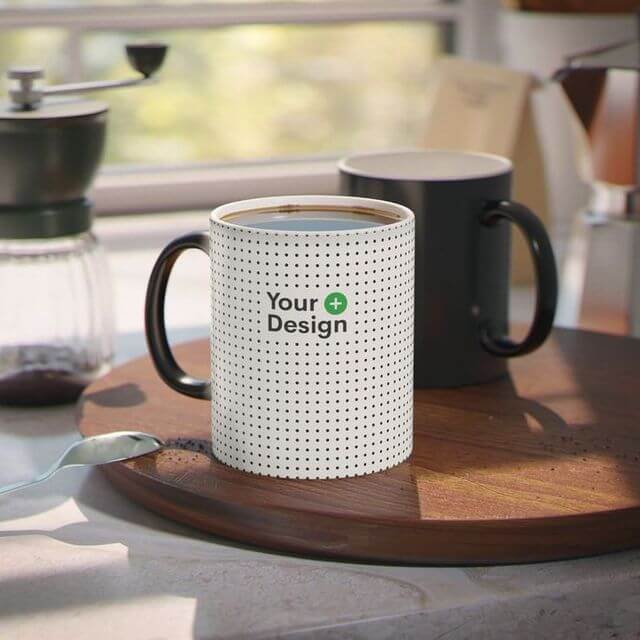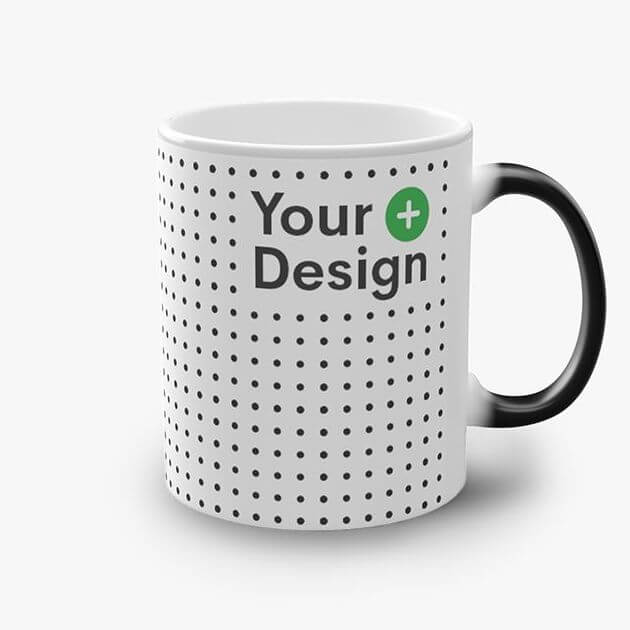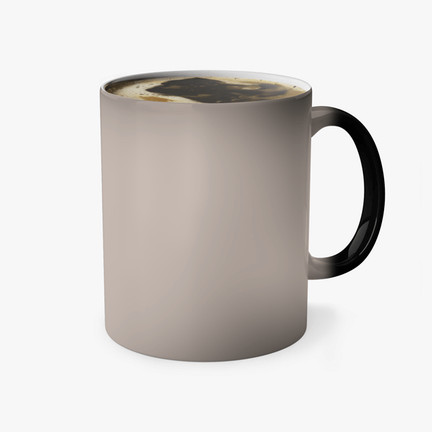 Spark a sense of wonder and create a fan-favourite mug with a special surprise for the unsuspecting hot liquid enjoyer. Our magic mugs have a heat-sensitive ceramic coating that transforms a dark exterior into your favourite photos – simply add hot coffee or tea and watch the cup do its magic.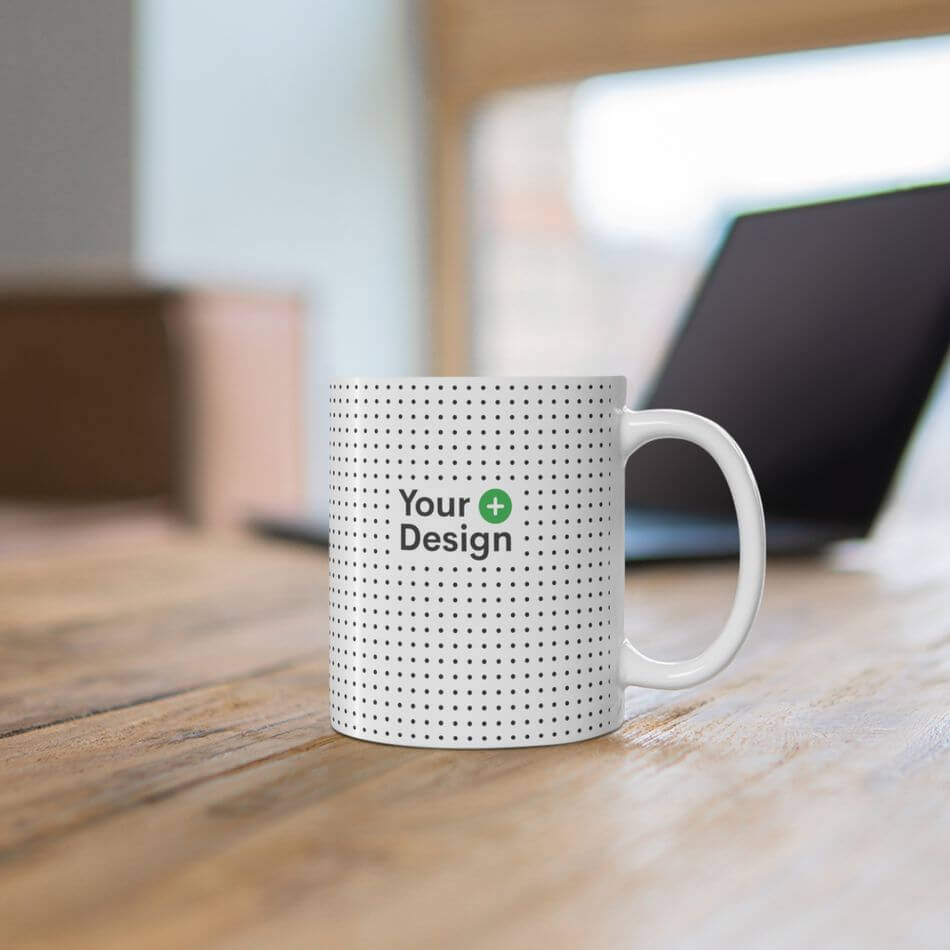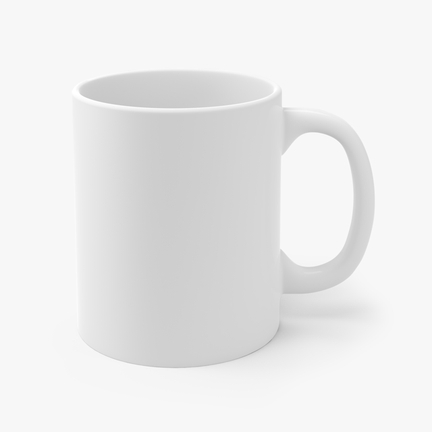 Let's end with a glossy finish print on our top-selling classic coffee mugs. Create a ceramic mug with unlimited design possibilities – a great gift for any occasion, be it for friends, loved ones, or your loyal customers. Your creative vision is the only limit.
Create Your Own Custom Mugs!
Our partnered print providers work around the clock and around the world. Check out our full Catalog of mugs and over 800 other products, ready to print and order for any region and demographic.
Make a Customised Mug in Just a Few Clicks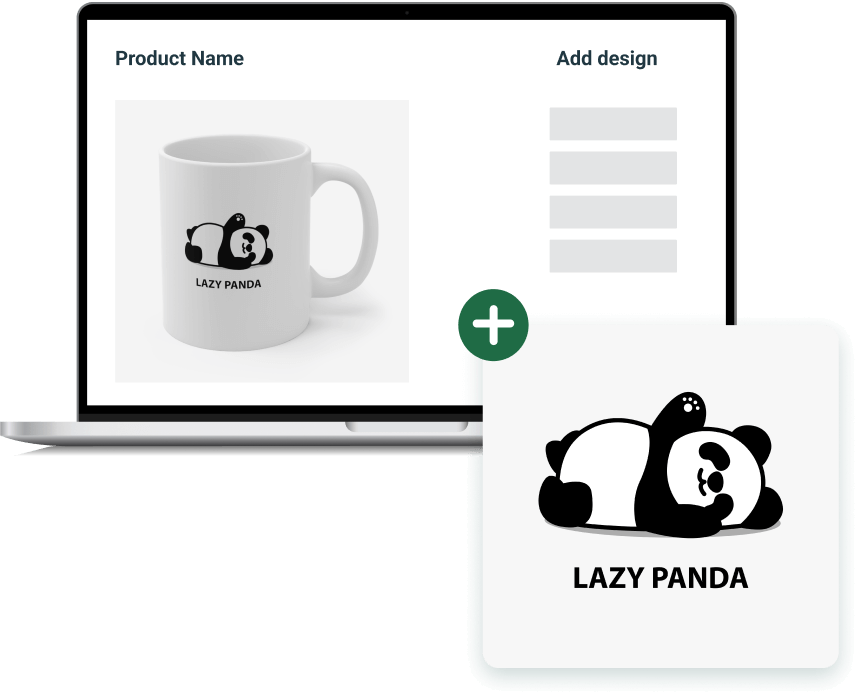 Pick a Mug From Our Catalog
Choose the style of mug you want from the extensive Printify Catalog. You'll find quirky designs like our heart-shaped mug alongside a list of beloved classics. Filter our products by region, print method, and other criteria.
Add Your Own Photos or Designs
Use our easy-to-navigate design tool and customise your item in minutes. Upload images, add text, and preview your design with our free Mockup Generator software.
Need design inspiration? We've partnered with Shutterstock to provide an outlet with amazing photos and graphics for the best price.
Publish and Start Selling
Once you're ready to commit to a design, add it straight to your online store. Printify offers quick-to-enable integrations with top eCommerce platforms and marketplaces like eBay, Etsy, WooCommerce, Walmart, and others. You don't have to wait to start selling. Customers can buy on-demand photo mugs in Australia right away.
Start Your Online Coffee Mug Business With Ease
A mug offers a clean, blank canvas for any design imaginable. Printify has access to wrap-around printing, so you can cover every inch of your mug without reframing your picture. Custom mugs are a practical and affordable product that customers are always willing to invest in.
Due to its high-profit margins, a simple custom mug can have great money-making potential. Simply adding photos can be your ticket to a satisfied customer's morning coffee and occasions for return purchases.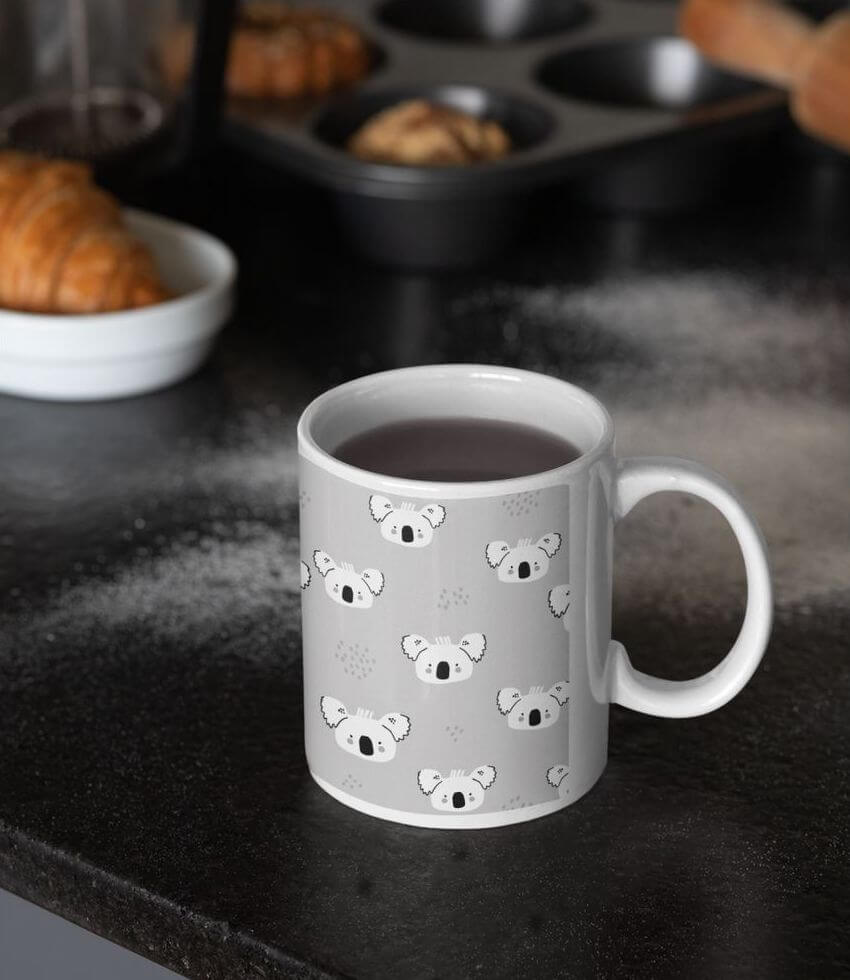 Start Selling Your Own Mugs!
Personalised Mug Design Ideas
Looking at endless design ideas can seem a bit daunting, so we've taken the opportunity to list some of the best photo categories to begin your brainstorming session. Create your photo mugs with a unified theme.
One photo can make all the difference between a simple kitchen tool and a person's prized possession. Create a photo mug that fits your giftee's interests, adds a touch of seasonal spirit, or reflects the aesthetic values of your brand.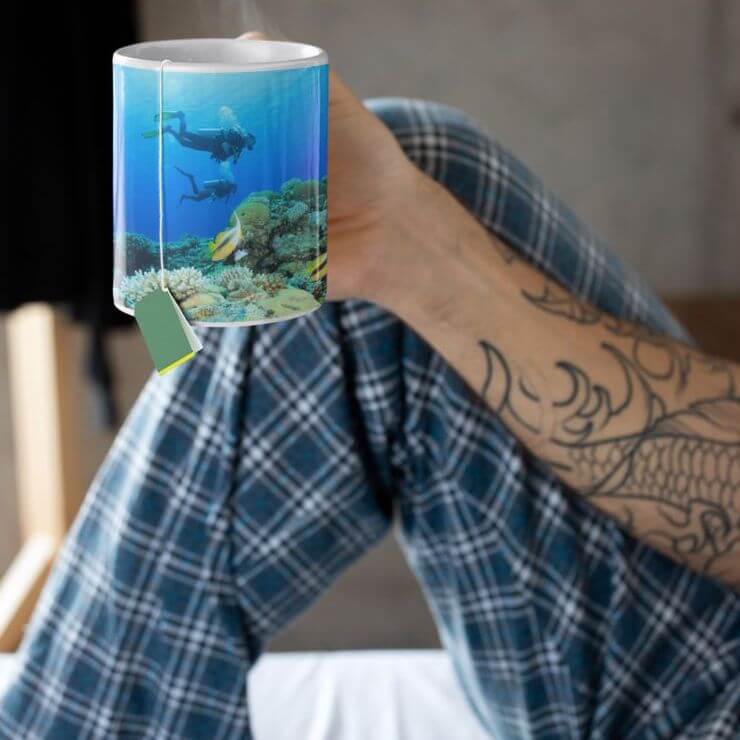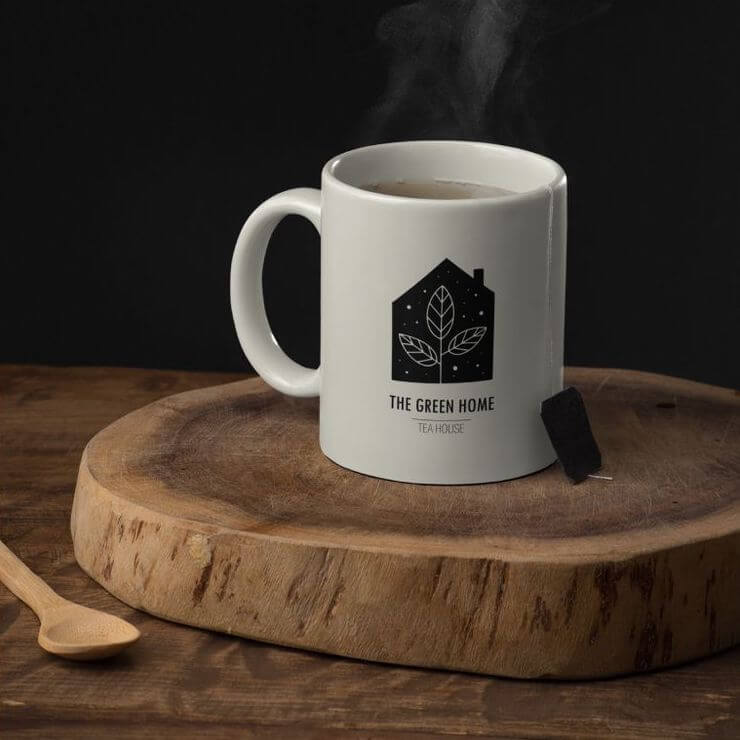 Personalised mugs make an excellent addition to your brand merchandising. Add your business logo and set up an established office, convention, or free goodie accessory. Encourage passive advertising and hold your brand to its highest standards.
Create a special photo mug that becomes an avid traveller's crucial companion. Think of avid scenes that can ride along the bush, keeping the long road filled with a cup of coffee and the perseverance to get through to the end.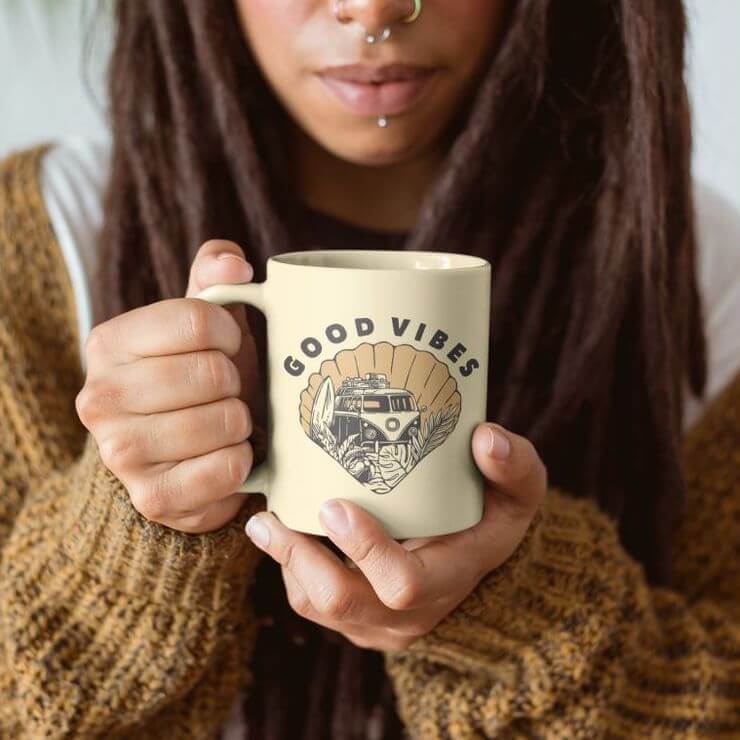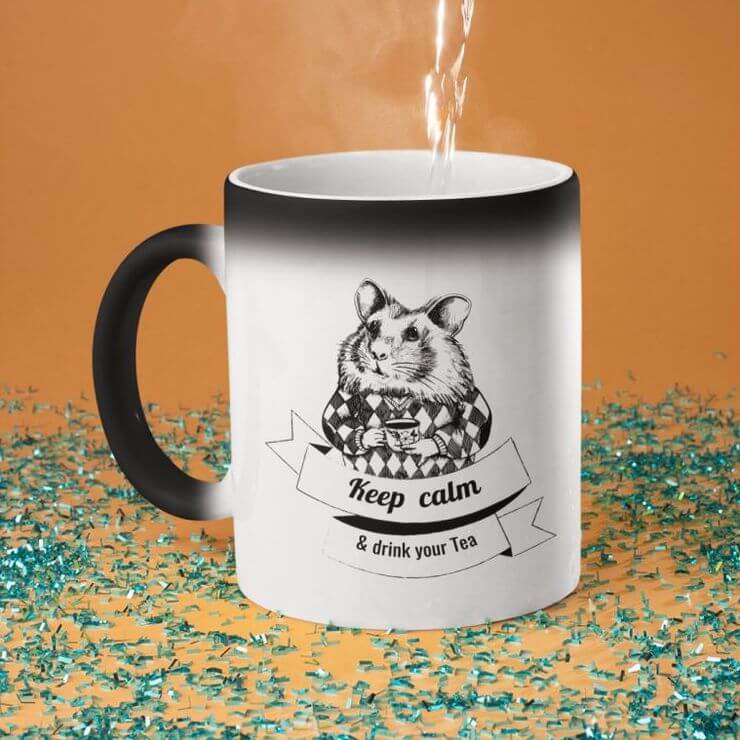 Magic Mug With a Special Message
Magic mugs are the perfect bait and punch-line combination. Naturally, it's your chance to express your wildest gimmicks and gag surprises – give every morning sit-down the perfect ice-breaker that sparks debate among friends and puts a smile on their faces.
Custom Coffee Mugs for Mother's Day
Did you check the calendar? It's never too early for personalised mugs for those who matter the most. As far as great gifts go, any mother will find a use for personalised coffee mugs with a lovely design straight from the heart. And don't forget about a gift for dad, either!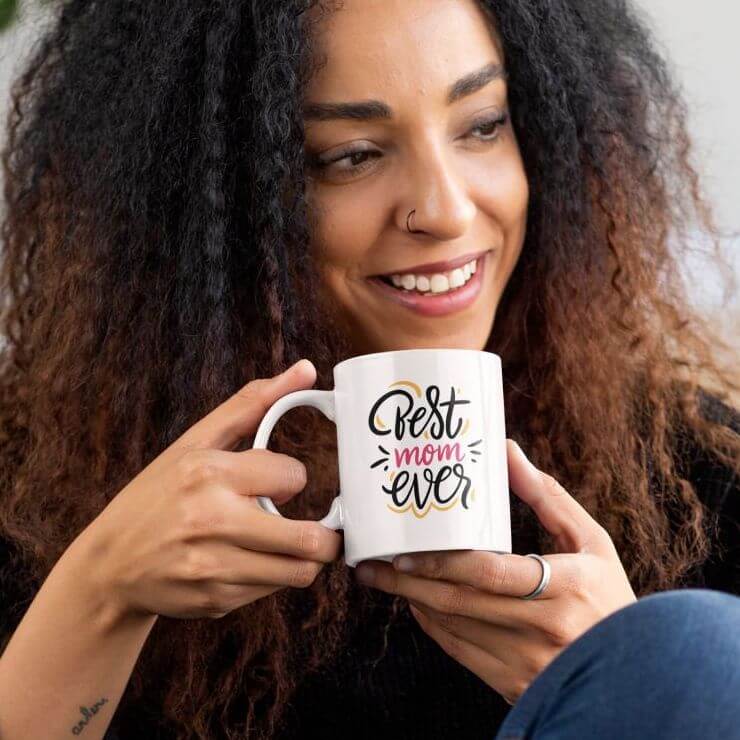 Frequently Asked Questions
Ready to Create and Sell Your Own Mugs?
Design customised mugs and add them to your store in record time. Use our design tool to upload images, add text, and select a range of colour options available.
The print-on-demand order process doesn't require any upfront investment. Put your design ideas into practice, and you have the potential to make a tidy profit.