Start Selling Custom Mugs in the UK
What could be more quintessentially British than a good cuppa tea? It makes sense, then, that so many people choose to sell custom mugs in the UK. All you need to do is decide what you'll print on your custom mugs.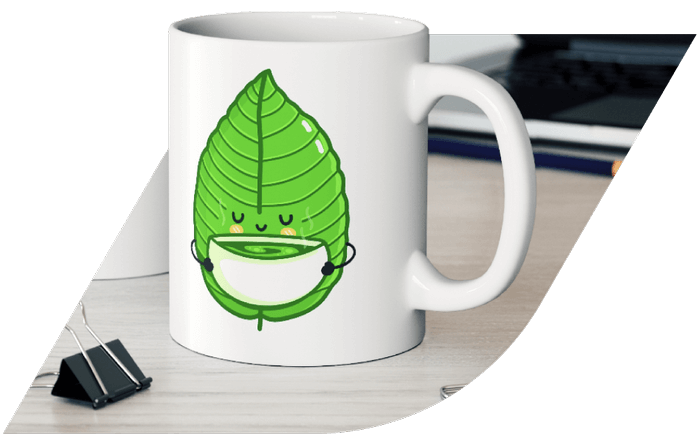 Why Sell Custom Mugs in the UK With Printify?
You can design your own mug and start selling today. After all, with Printify there are no upfront costs. That means you can begin an online business with no financial investment required. 
A product like a mug is a great start since it has universal appeal. You can make it even more attractive with your own individual design. With our friendly design tool, making your own mugs is both easy and enjoyable.
There's plenty of demand for this product. Why not get involved? You could start a business selling personalised mugs printed with your own unique designs.
How Do I Make and Sell Custom Mugs in the UK?
All it takes is three simple steps!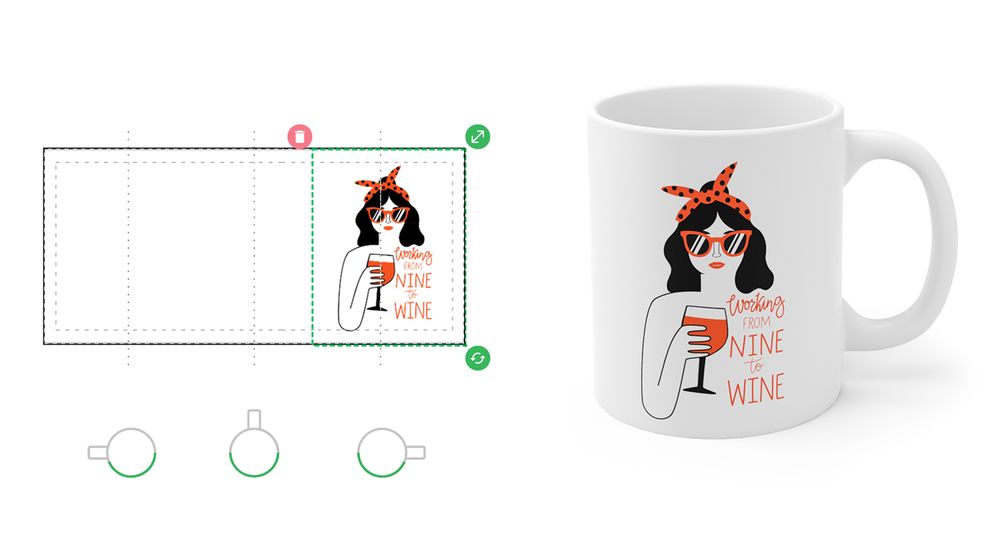 Choose the Model of Mug You Want to Customise
Struggling to pick? Why not add a whole range?
There's no cost to design a mug and add it to your store.
Start Customising Mugs With Our Mockup Generator
Use the Printify tool to refine your design, uploading images and adding text if desired. Thanks to our Mockup Generator, you can preview your product and ensure you're satisfied with the result.
Add Your Custom Mugs to Your Online Store
Printify can be integrated with lots of popular e-commerce platforms such as Wix, Etsy, and eBay. Since there's no minimum order required, you can start selling instantly.
Easily Connect Your Products
You need to reach customers to sell your designs. The best way to do this is by connecting to an eCommerce platform or marketplace. Fortunately, the Printify merch maker supports automatic integrations for Shopify, eBay, Wix, WooCommerce, Etsy, Squarespace BigCommerce and PrestaShop.
We Have the Best Custom Mugs
The most affordable mug in our catalogue is also one of our most popular. Thanks to its classic design, it looks at home in any kitchen or cafe. Its sturdy C-handle and rounded corners help keep safety first, and the white ceramic that it's made from is both durable and aesthetically-pleasing. You can easily make morning coffees more memorable by adding your distinctive design to this mug. What would your customers like to see?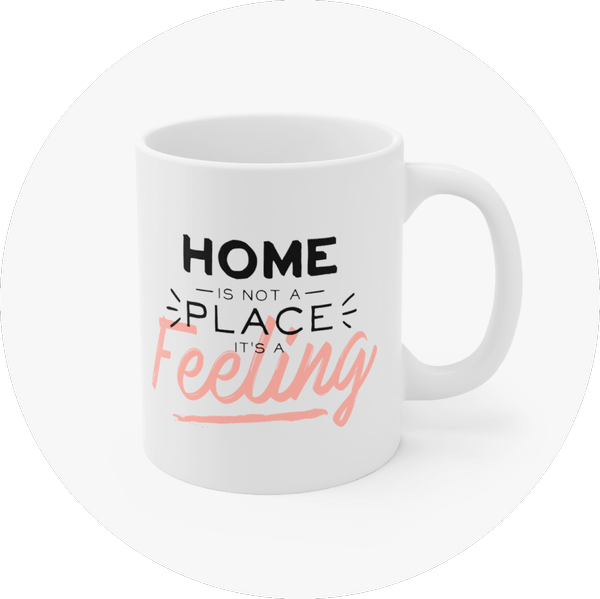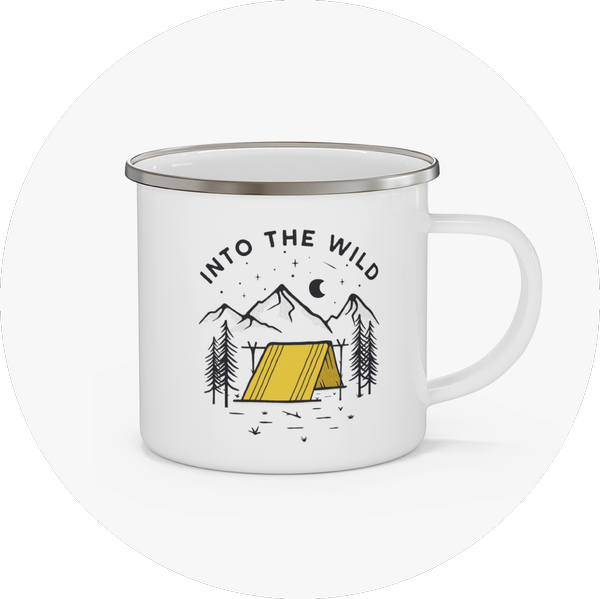 In spring and summer, Brits love to get outside and make the most of long, sunny days. That doesn't mean we leave our tea behind. If you sell a camping mug on your online store, you're sure to attract customers with a sense of adventure.
Made to be used outdoors, these mugs are conveniently light although they're naturally designed to be durable. Simply add a vibrant print to make this attractive and practical mug even more appealing.
If you like your coffee black, you might just like your mug that way too! This ceramic mug comes in a simple but timeless design that is just waiting for your customization. Consider which designs would be most effective when printed on its glossy, black exterior. It's a chic alternative to the classic white ceramic model.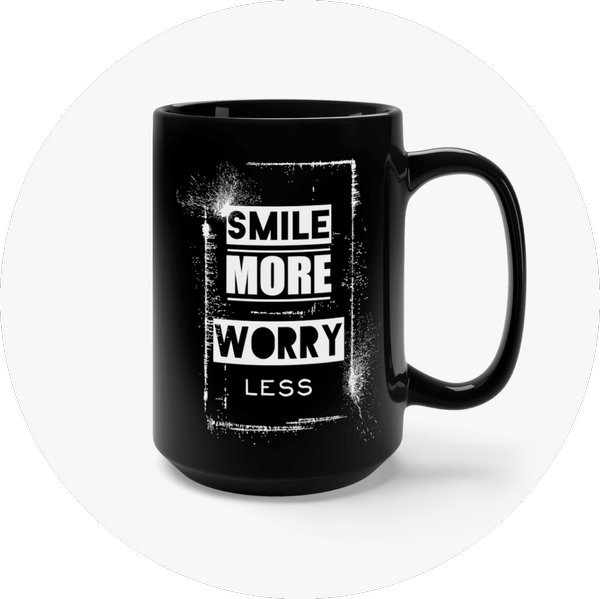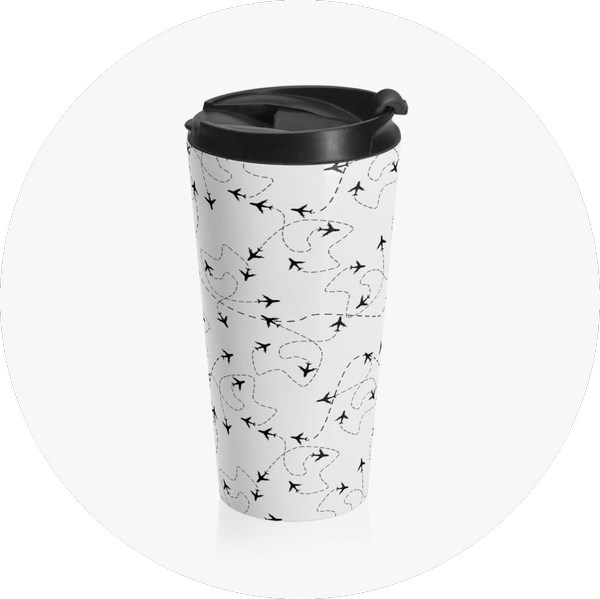 Stainless Steel Travel Mug
Is your typical customer busy and always on-the-go? Why not offer them a convenient stainless steel travel mug with a custom print? It'll soon become a daily essential.
We all know the British weather can get cold. That's why a travel mug makes a thoughtful gift! It keeps the drink (and so the drinker!) warm and cosy in any climate. You can make the most of its appeal when it comes to your custom design. Maybe you want to decorate it with a specific holiday in mind?
Who doesn't love a cup of tea? Now it can love us back! Our heart shape mug is all kinds of cute, and it's quickly become a favourite for sellers to customize. Can you imagine the gifting potential of this mug?
It's not just sweet to look at, it's also very practical. Made of white ceramic, it's both microwave and dishwasher-safe. Its heart shape handle is just the kind of eye-catching detail that makes customers click "add to cart!"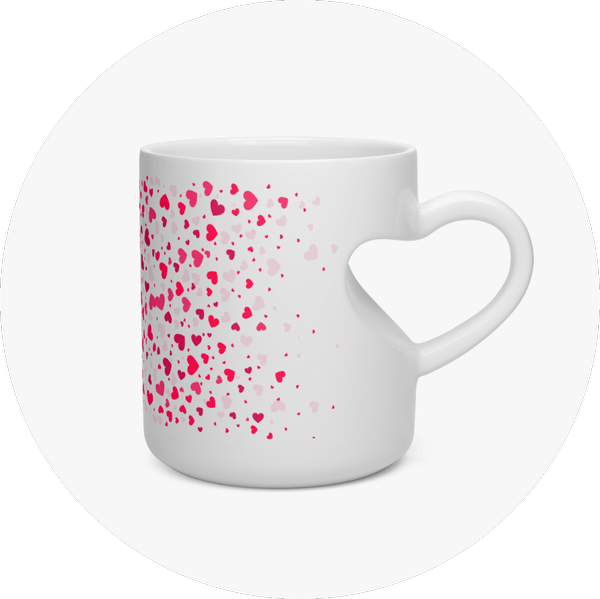 Frequently Asked Questions
Start Selling Custom Mugs!