Design Custom Mugs – Canada Made, Loved Worldwide
Design your personalized mug and share your creation with the world. Whether you want to order for yourself or sell in your store, we have you covered. Start designing your own custom mugs – Canada-made and beyond, today!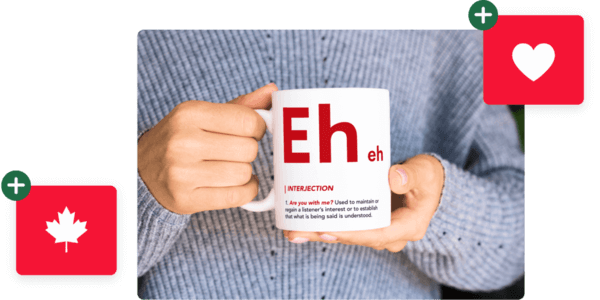 Custom Mug Printing With Printify
Start Making Custom Mugs In Canada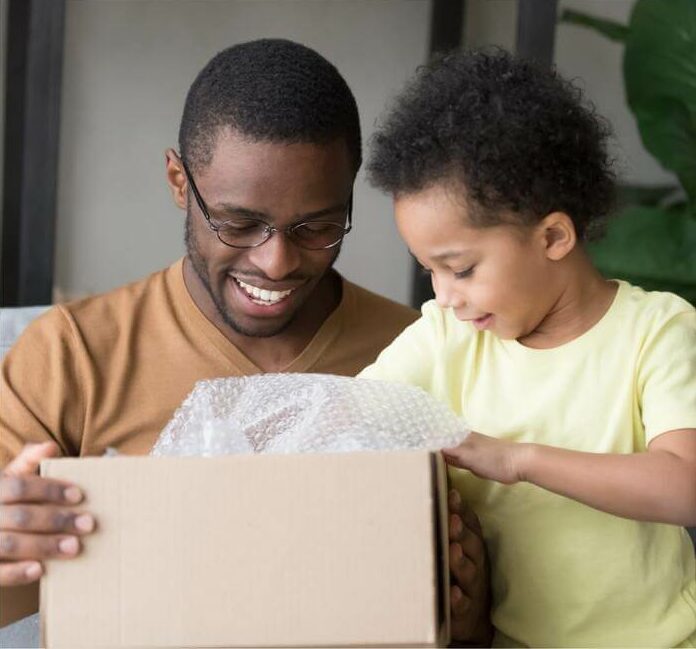 Custom Mugs With No Minimum Order
Sell personalized mugs and tap into the growing market or order just a fun design for yourself or as a cherished gift for your loved one. With Printify, there's no minimum order requirement, so you can order as few or as many mugs as you'd like. And if you're looking to order in bulk, Printify offers competitive pricing for large quantities, too.
Create Custom Mugs With Printify in Three Easy Steps
When you want to create mugs for either personal use or for starting an eCommerce business, Printify is your best bet – our super easy-to-use Mockup Generator is the only tool you need to bring your ideas to life. Here's how to do it in four simple steps: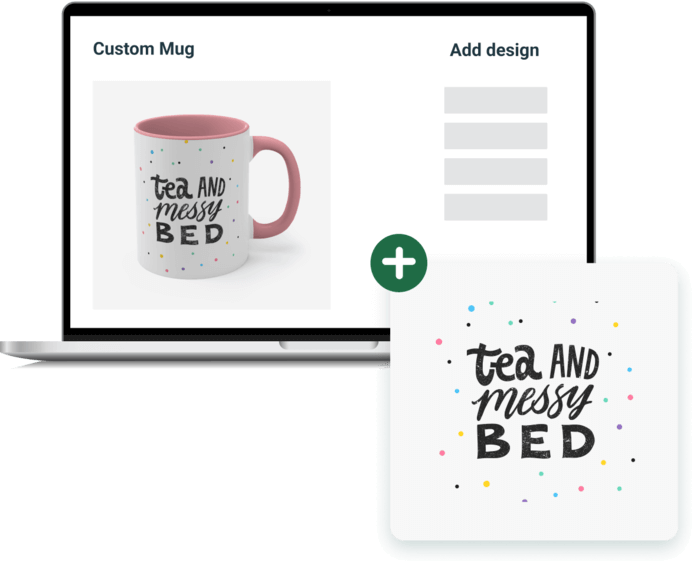 The first step is to create a free Printify account. It's super easy – just enter your details: a valid email address and a password, or sign up with your Google credentials. No credit card info necessary.
From our huge catalog, in which we have over 850 products for you to cutomize, choose what you wish to design; filter by fulfillment location, brand, Print Provider, print area and print type. Then press Start designing.
Crafting Unique Custom Mugs
With Printify, select from diverse Canadian-made mug options for your store or personal use. Our on-demand model lets you design and sell the cutest mug designs instantly without minimum orders or upfront costs. We oversee fulfillment and shipping, empowering you to concentrate on creating awesome custom designs.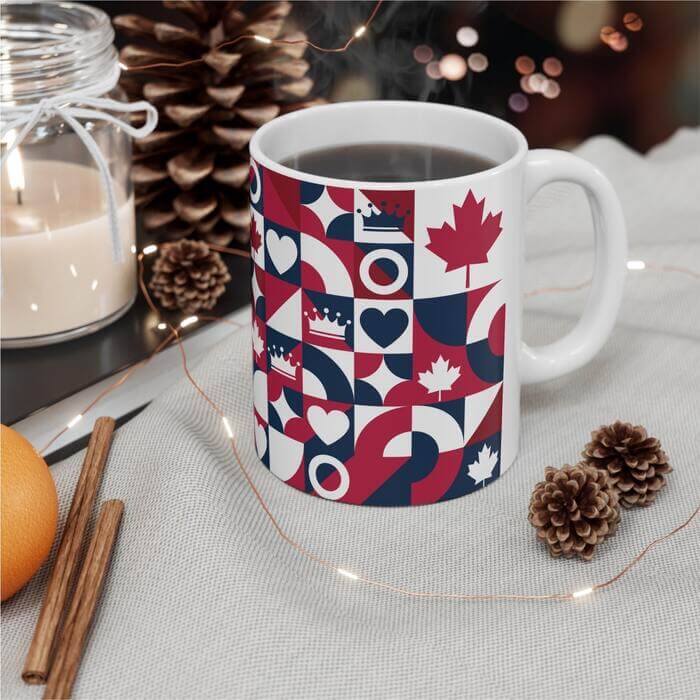 Start your day with a cup of personalized touch. Create your own custom mug with Printify and choose from a variety of styles, sizes, and colors. Whether you want to showcase your brand, logo, or a personal photo, or energizing message, we have the perfect mug for your idea.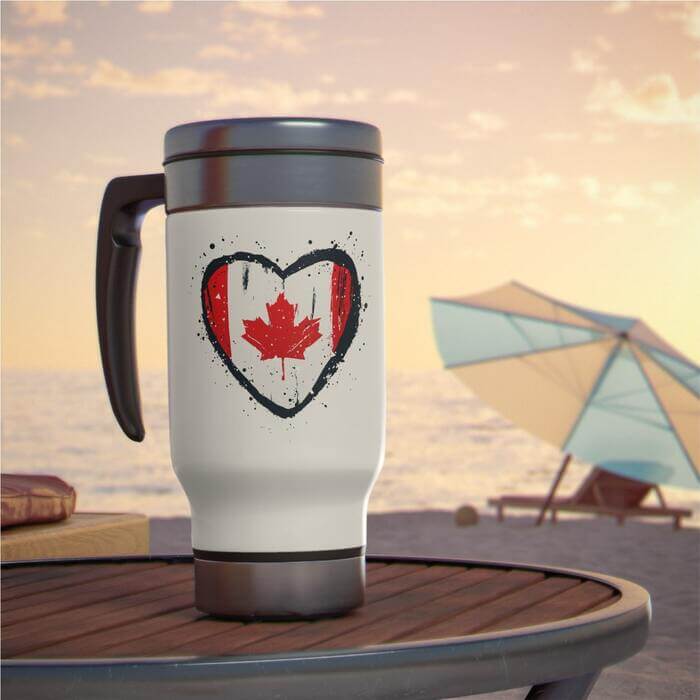 Take your favorite drink wherever you go with our custom printed mugs. These durable and stylish mugs are made of stainless steel and feature a spill-proof lid. Add your designs with wraparound printing and you've got yourself a winner. They are ideal for coffee lovers, commuters, and adventurers.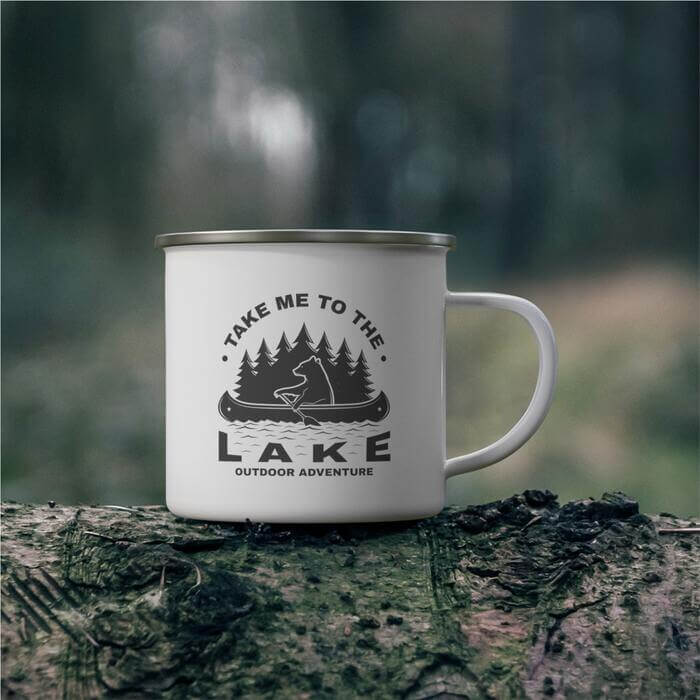 Add some vintage charm to your drinkware collection with our custom enamel mugs. These classic and cozy mugs are made of metal and coated with enamel. These enamel custom camp mugs are lightweight, durable, and easy to clean and are a great gift idea – perfect for camping, picnics, or cozy nights at home.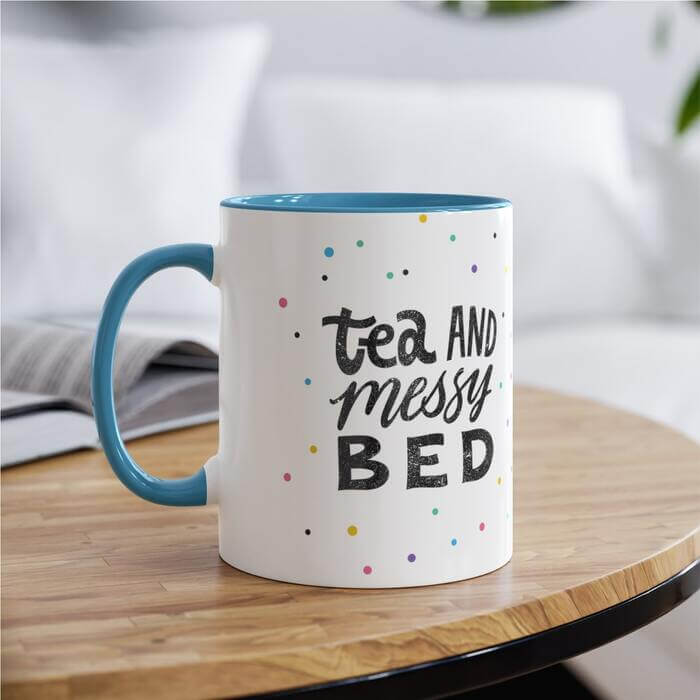 Brighten up your day with our colorful accent mugs. These 11 oz ceramic mugs feature a white exterior and a colored interior and handle and are microwave safe. Customize them with your own existing design or use our Mockup Generator to create one. Accent mugs come in six trendy colors and are great for adding some fun and flair to your drinkware collection.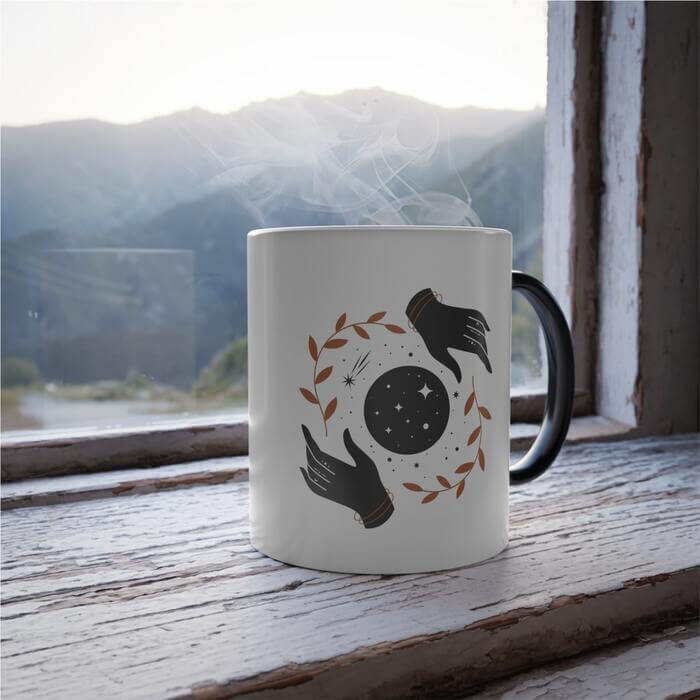 Surprise your friends, family or customers with our color-changing mugs. These magic mugs change color when filled with hot liquid so design options are endless! They are made of ceramic and have a black exterior and a white interior. They are a fun and unique way to enjoy your hot beverages.
Over 2 Million Merchants Globally Trust Printify for Their Business Needs
Printify provides reliable, scalable, and creative solutions, making it the go-to platform for merchants and customers worldwide.
I don't have to invest the money I can't lose into my business. With Printify, I only pay the fulfillment fees, and the rest is all profit.
I really appreciate working with Printify on my brand. Afro Unicorn was only supposed to be my design on a white shirt. It is so much more. Printify allows me the time to run the business and not work in the business.
Printify helped me start a completely hands-off revenue stream. When you spot a niche that you want to enter quickly, you don't have to worry about buying stock or equipment.
Printify Premium has helped my profit margins tremendously, and spending $20 a month has probably saved me over $200 a month.
Using Printify saved our struggling business of 6 years and gave us more time with our family.
I like Printify products because they tie in with our organisation's message.
I love the Printify Mockup Generator. It keeps everything consistent and allows me to keep my brand looking sharp and professional.
If you're looking for inspiration for your custom mug designs, look no further. We've got plenty of ideas. Get inspired, create your designs, upload them to our Mockup Generator, and personalized mugs – Canada and beyond – will be ready for your needs in no time.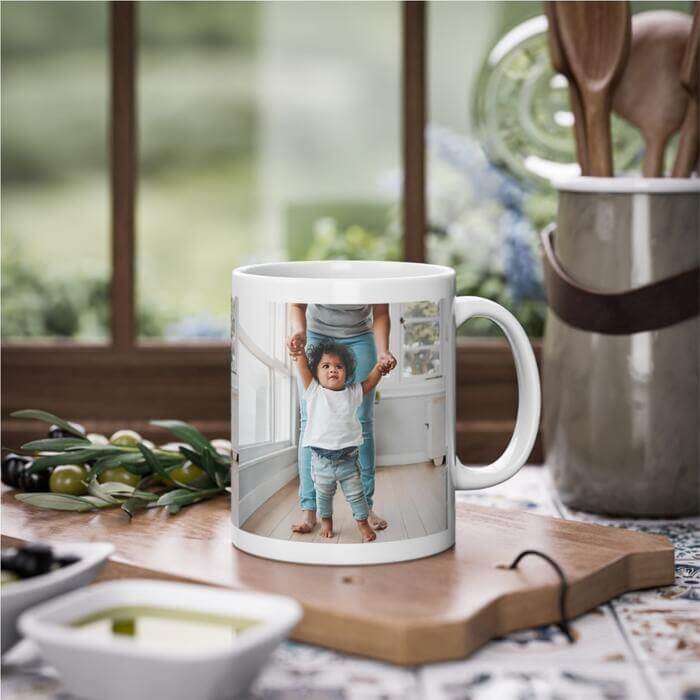 Mugs with photos can be affordable, unique and sentimental gifts for friends and family to enjoy hot tea and coffee. They can feature a special memory, vacation, or event. Add collages and photos of pets, or design a set for couples in love. Add a quote or personal message to make the photo mug even more special.
Adding a funny quote or personal message to a mug can make it a fun and memorable gift. Choose a motivational quote to encourage and inspire, an inside joke, or a personalized message to show a more personal touch. 
With our text edit tool, you can mix and match different fonts and colours to produce a one-of-a-kind design. Design a matching set with matching coasters, and you have a perfect present idea.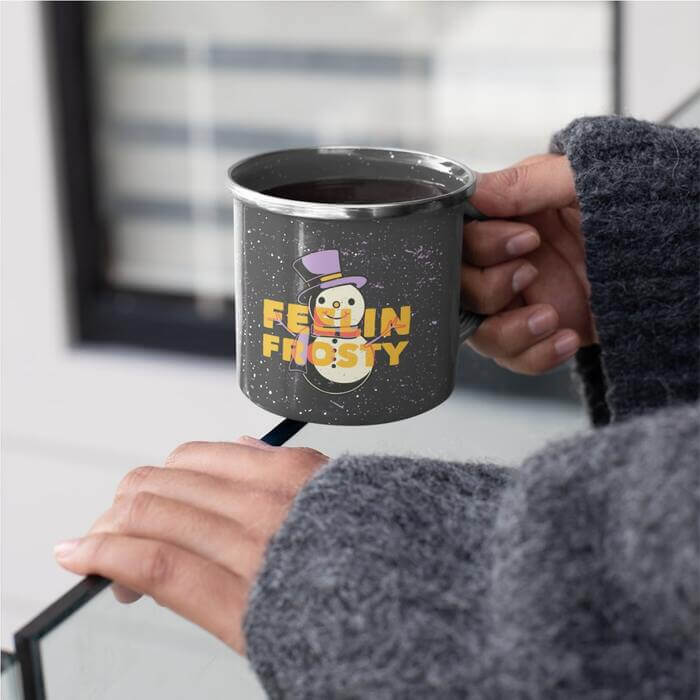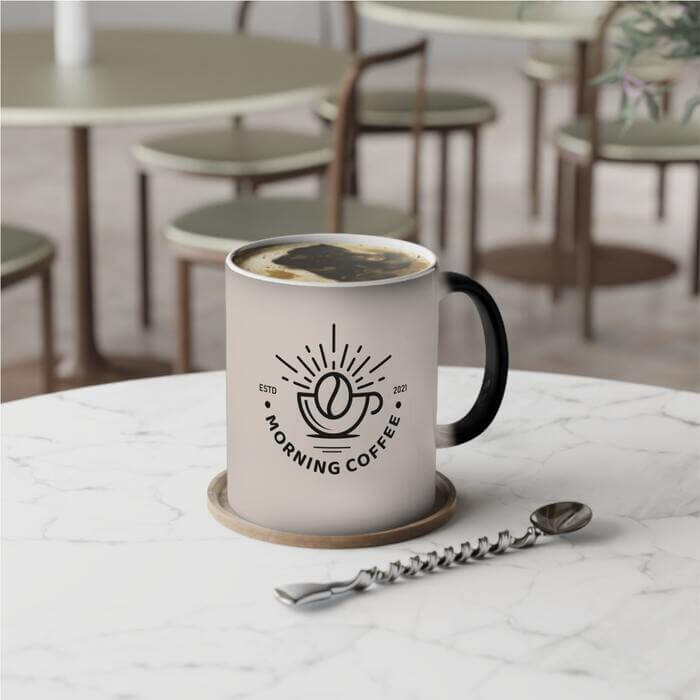 Custom Mug as a Branded Gift
Mugs are not only vessels for that great morning cup of jo, but can also be an effective way to promote a business or brand. They can feature a company logo or tagline and be given as gifts to clients or employees. Add special photos that represent your business or memories of team events to add extra warmth to the gift.
Use Illustrations or a Fun Design
Illustrations and fun designs can make personalized mugs more visually appealing and add a personal touch. Personalized coffee mugs can be designed with a specific theme or style. Think abstract art, geometric shapes, stylized animal prints, and others. With Printify, you can cover the whole mug with your art or add just a single image – it's up to you.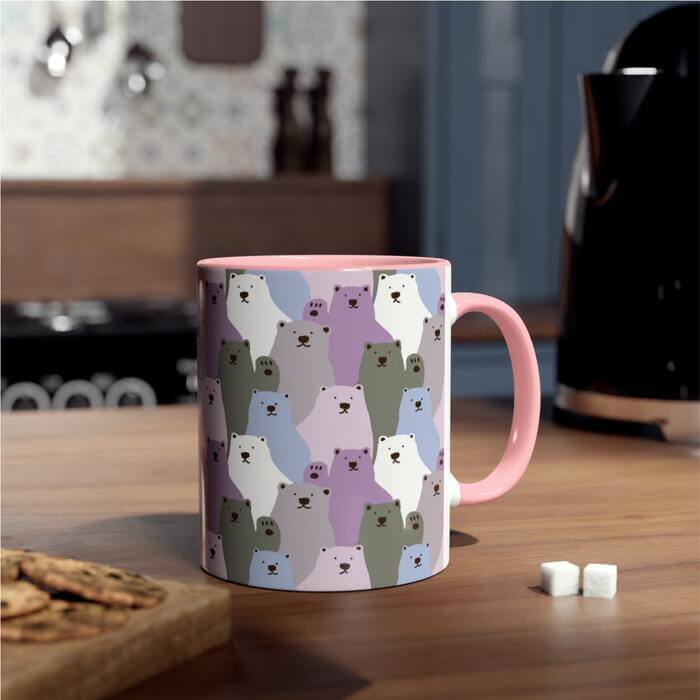 Why Sell Personalized Mugs?
It's worth selling custom coffee mugs because they're always in high demand and can be a profitable product.
Custom mugs – Canada, US-made, and beyond – serve as amazing gifts, especially when covered with special messages, photos, eye-catching graphics, and other design solutions.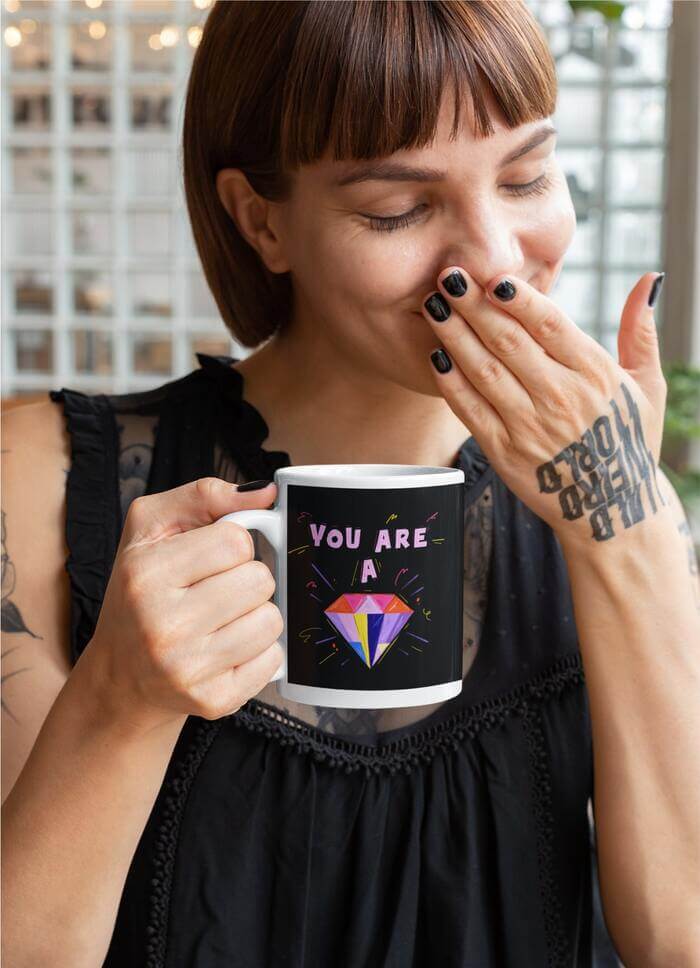 Why Choose Printify For Your Custom Mugs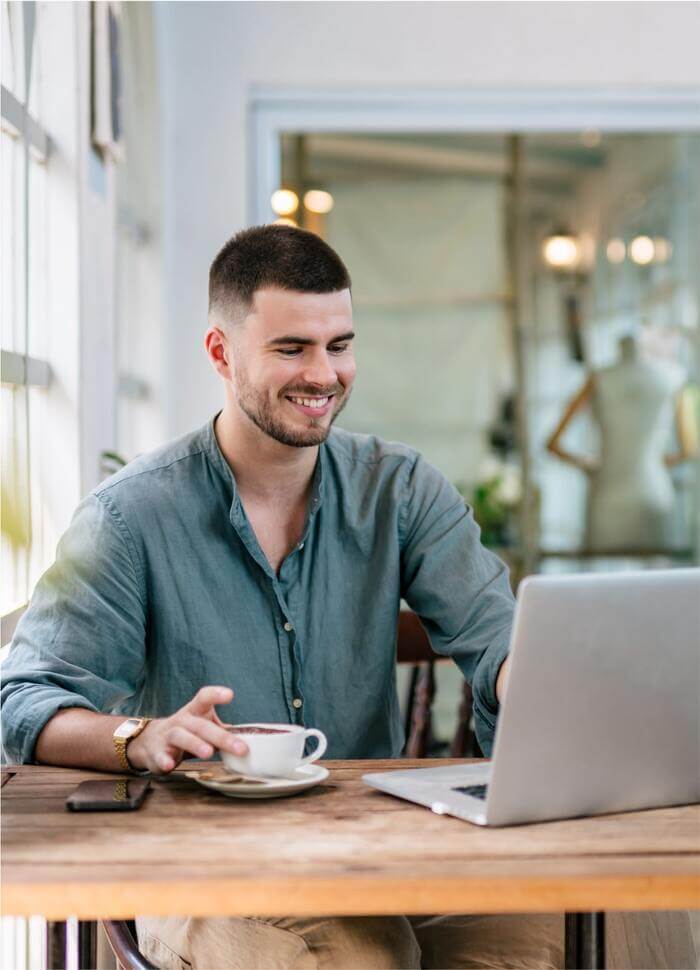 Frequently Asked Questions
Design and Sell Custom Mugs Now
Ready to start designing and selling custom mugs? Let Printify help bring your vision to life. With our easy-to-use design tool and fast fulfillment and delivery, you can start offering your customers unique and custom cups in no time. Don't wait – start designing and selling your art today.