Why Sell Custom Mugs in Canada?
It's time to add custom mugs to your online store. Why? Because a mug is an everyday item that everyone can enjoy, and it provides a great canvas for any design you could imagine.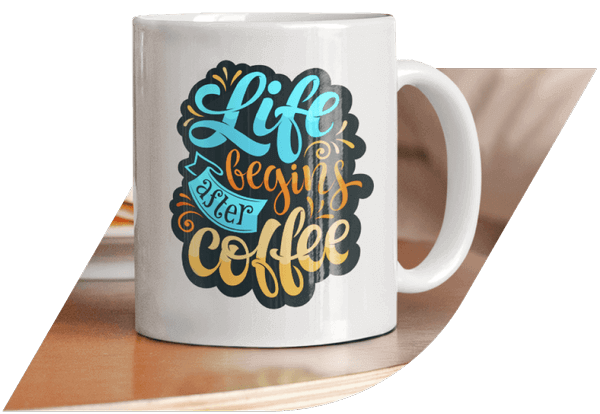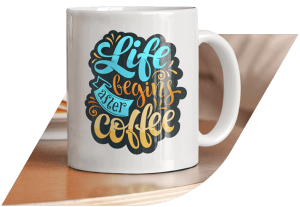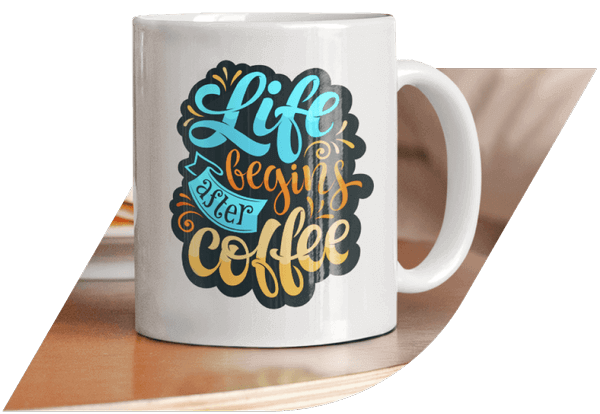 Custom Mugs Printed On-Demand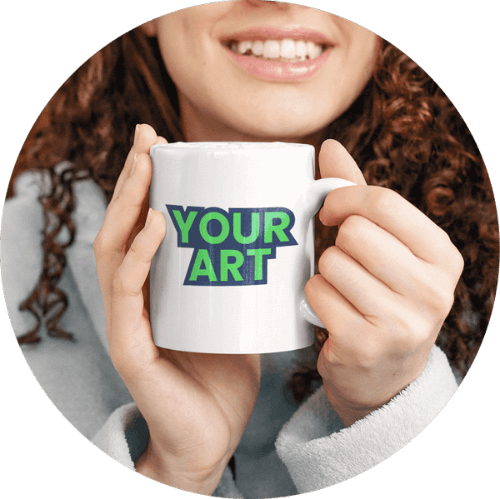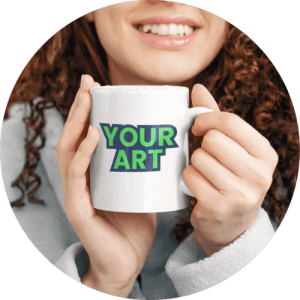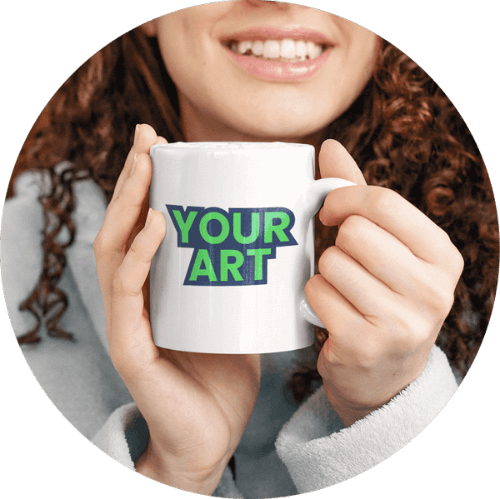 Dropship Custom Mugs With Printify
Printify offers a wide range of size and style options too. Whichever model you choose when you make your own mugs, you can count on a high-quality end product.
Check out our catalog to see the full range of custom mugs available. You're bound to find the perfect product for your online store. Why limit yourself to just one?
It's so easy to dropship print on-demand mugs in Canada through Printify. You can design your mug and start selling immediately. Our on-demand model means there is no minimum order required and no upfront costs.
Our service makes running an online store simple. We take care of all fulfillment and shipping, freeing your time and attention to design more custom products.
Planning to sell custom mugs in Canada? Besides the classic ceramic mug, which is available in a range of sizes, you can also choose from more unusual models. Here are just some of our styles to consider.
Customers will love the novelty of this color-changing mug. When it's filled with a hot drink, its exterior transforms from black to white — as if by magic. That's one way to add some fun to a morning coffee ritual! Don't worry, you can still customize this model. Your design will be revealed as the color changes. This fun twist on a traditional mug makes it a more interactive and interesting item.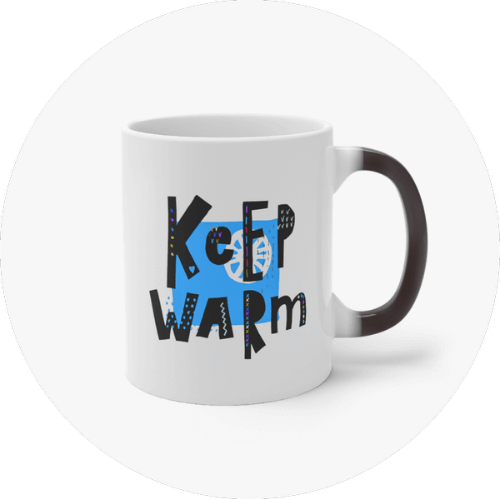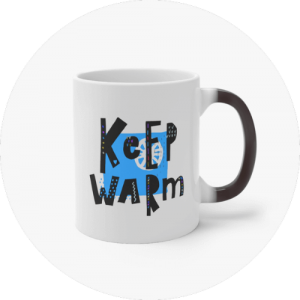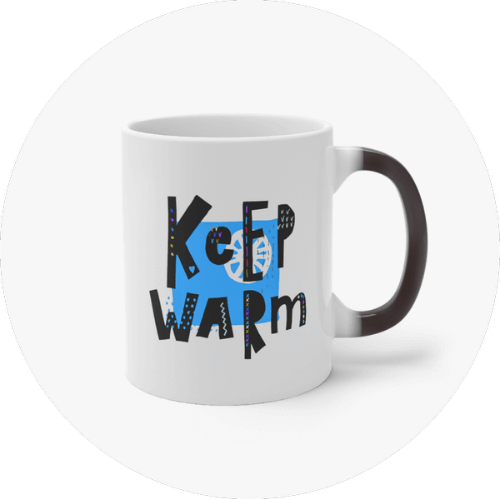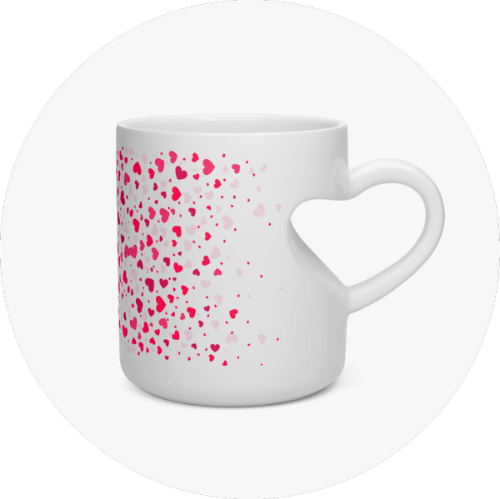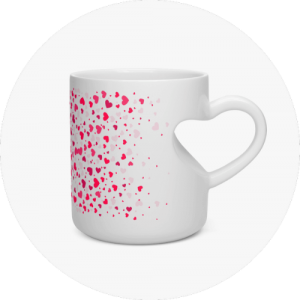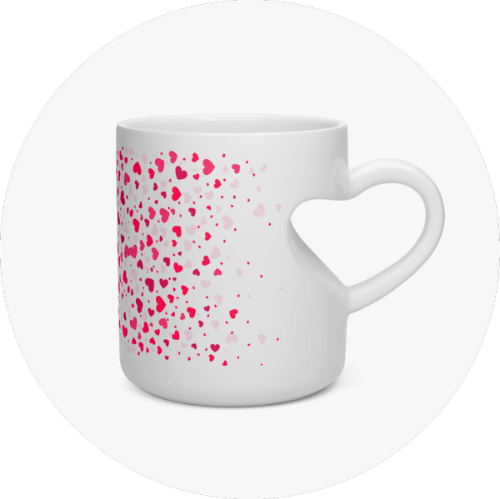 No need for sugar in your tea anymore. This heart-shaped mug is sweet enough! You can easily see how a custom mug in this style would make for an adorable gift for a loved one. You could even design a whole range of these aimed at different family members and friends. This product could be a great addition to seasonal ranges, especially with added customization around heartwarming holidays.
Customers can access coffee shop chic wherever they are when they buy one of these stylish custom latte mugs. We all know that people who like coffee tend to REALLY like coffee. That means they want great accessories like this to pursue their passion in the appropriate style. Add some class to your store and cater to coffee-lovers with a high-quality custom coffee mug. It might just be the caffeine boost your product line needs.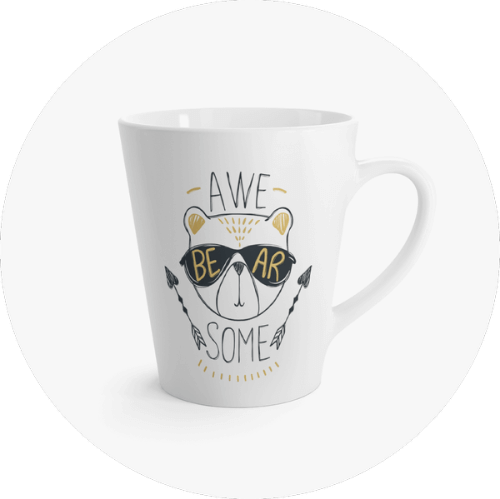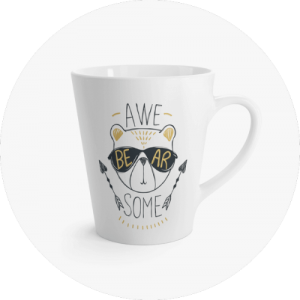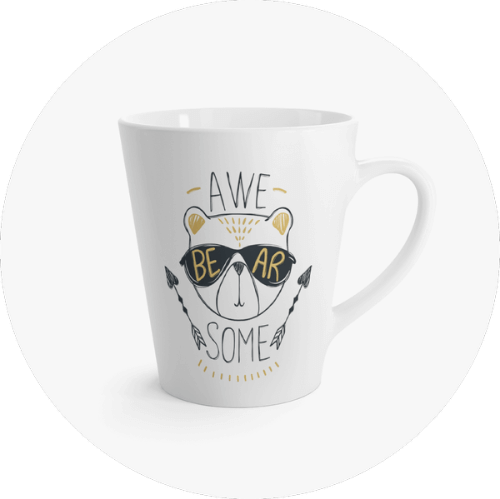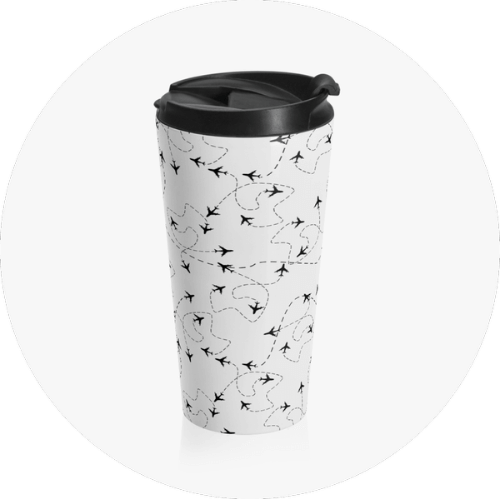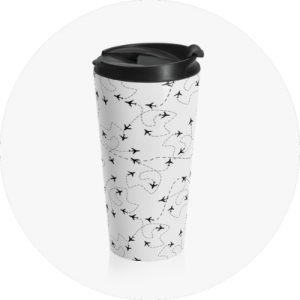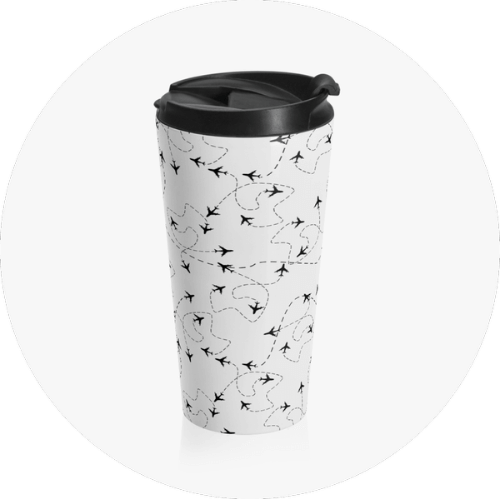 Stainless Steel Travel Mug
For customers with a busy lifestyle, a travel mug is a must-have. The stainless steel interior of this model keeps beverages warmer for longer. Selling custom mugs in Canada? You'll find this travel mug to be a popular choice, especially during the chilly winter months. Customers will thank you for a cute custom mug they can take with them on the go so they can stay cozy. It offers plenty of space for a cool custom design too!
If you're an outdoorsy, adventurous brand, you should definitely consider adding a custom camping mug to your store. They'll soon be on the wishlist of every rugged adventurer. It's no surprise that these mugs make such popular gifts — their utility and their association with memorable campfire moments mean they appeal on many levels. They are designed to be durable and lightweight, which means they're incredibly practical for outdoor use.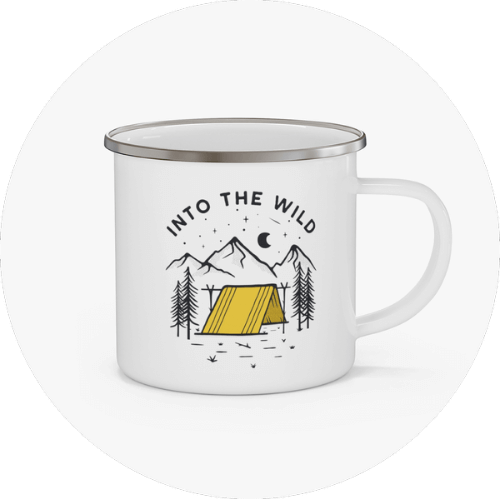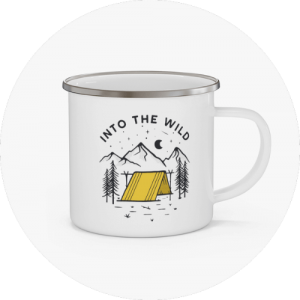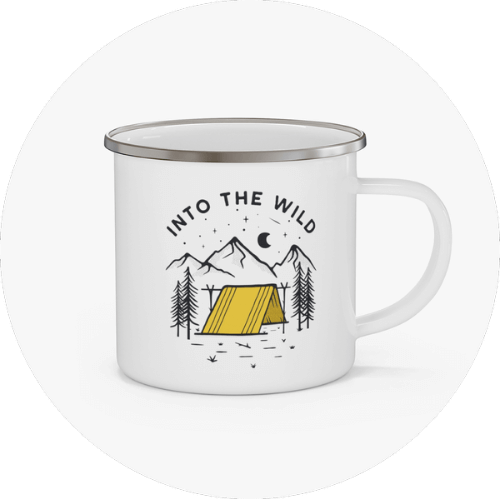 Explore More of Our Mugs For Canada
Use Our Mock-Up Generator to Design Custom Mugs
Making custom printed mugs is simple thanks to our mock-up generator. Using this intuitive tool you can experiment with designs until you get it right. The drag and drop mechanism makes it easy to navigate, and there is a range of colors and fonts available to really personalize your product.
How to Sell Custom Mugs With No Minimum?
Once you're happy with your mug, you can start selling straight away! Printify offers smooth integration with many of the most popular e-commerce platforms. That means you can sell custom mugs in Canada and beyond using Wix, Etsy, Shopify, and more. Remember, there's no minimum order required!
Frequently Asked Questions
No minimum order is required because we print to demand. Rather than order a large batch of custom mugs which you then have to ship yourself, you can instead design your mug using our platform and we will fulfill orders on your behalf. You simply choose the best provider for you based on their cost and fulfillment time. Once you've designed your mug, you can leave the rest to us.
We offer mugs starting from $4 and there are no upfront costs for using our service. Charges are deducted from orders placed, meaning you won't pay until you make a profit. This is because we print on demand — a more sensible way to do business that avoids leftover stock.
The only limit is your own creativity! Ideas may include original artwork, photography, inspirational phrases, personalized titles like Mum or Boss, funny quotes, and logos. Your design should reflect your customer base. While you design, think about what would inspire them to purchase a custom mug from you.
Make Your Own Custom Mugs!