Print-On-Demand Water Bottles: Your Next Big Business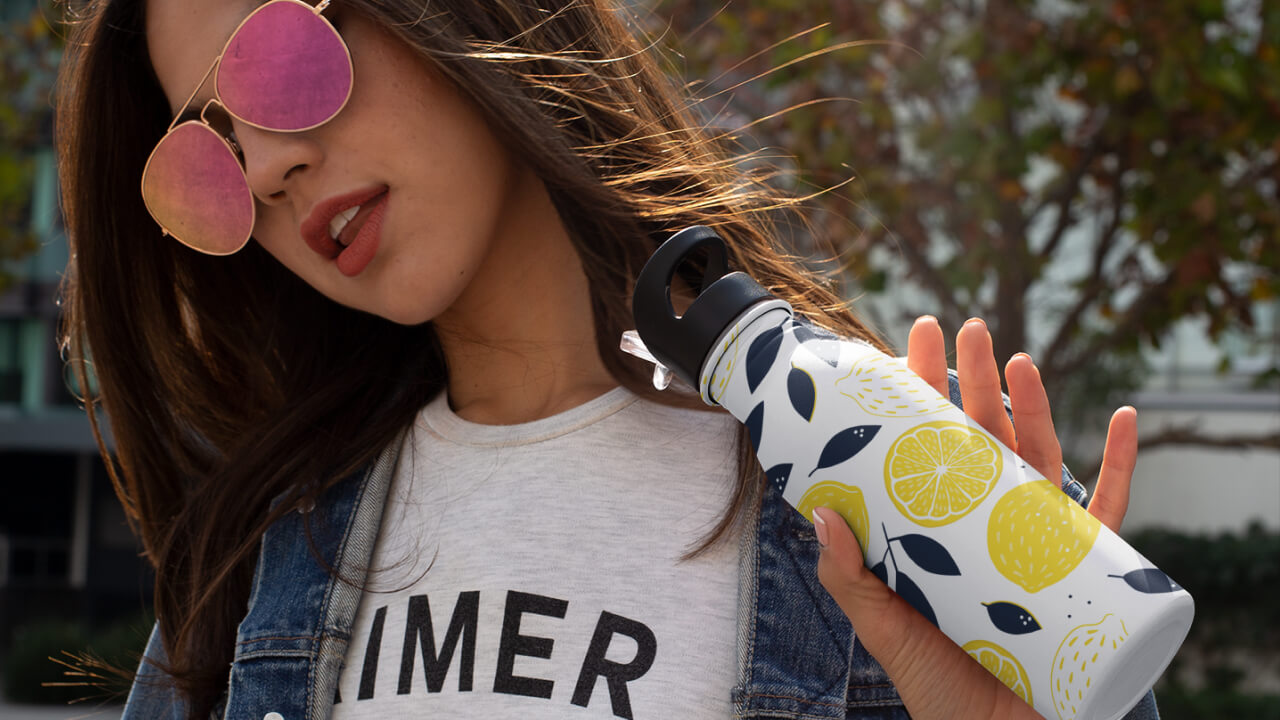 As a practical necessity deeply ingrained in today's society, print-on-demand water bottles are a great way to make a profit.
Whether on the road, in the office, or at home, they're perfect for staying hydrated throughout the day.
After all, the demand for sustainable products is continuously increasing. Reusable printed water bottles have become a popular trend, offering an eco-friendly alternative to disposable plastic.
Why Should You Sell Print-On-Demand Water Bottles?
Industry experts predict that the global reusable water bottle market will reach $11.70 billion by 2028. This thriving market provides a promising opportunity for people worldwide.
We all have different lifestyles, yet we all require hydration. With print-on-demand water bottles, an entrepreneur can appeal to a wide audience. Here's why they're great.
As concern for the environment increases, more people opt for eco-friendly choices. If sustainability is your selling point, reusable water bottles are the way to go.
Manufacturers typically make reusable water bottles from BPA-free materials that are safer for health.
A great option for people who are constantly on the go, allowing them to stay hydrated wherever the day takes them.
Create Your Own Print-On-Demand Water Bottle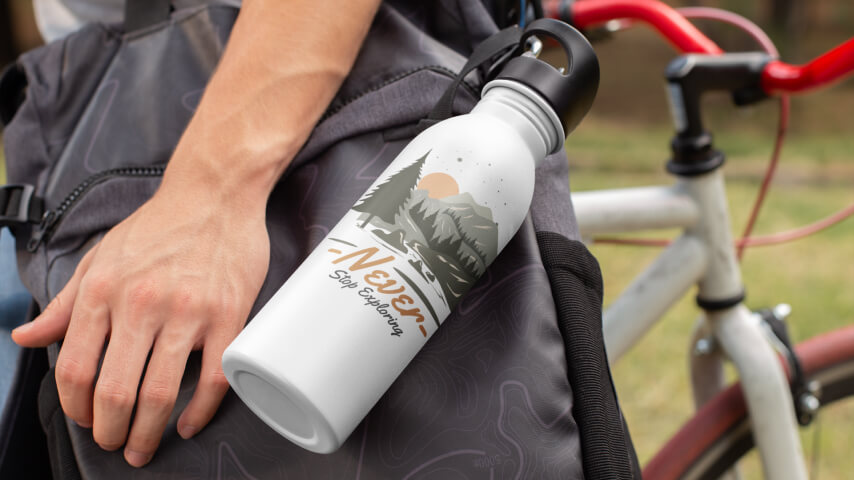 With Printify, anyone can design custom water bottles and start selling online without any upfront costs or inventory. It's straightforward, hassle-free, and easy. Here's how.
Our Catalog has various high-quality water bottles: from BPA-free plastic to high-grade stainless steel to Tritan CamelBak water bottles. Select your favorite and click Start designing.
With our Mockup Generator, you can easily add text, images, a logo, or a combination of these to create your own water bottle.
When the price is set, select a product mockup, edit the title, write a description, and publish the product for the whole world to see. After you make a sale, we do the rest – printing, packaging, and shipping.
Make Your Own Print-On-Demand Water Bottle Today!
What Print-On-Demand Water Bottles Do We Offer?
The Printify Catalog has a wide collection of water bottles for every lifestyle in various sizes, colors, and materials. Whether you need aluminum, plastic, or a printed steel water bottle, we've got it covered.
Print-On-Demand Stainless Steel Water Bottles
A must-have for a sustainable business. They're eco-friendly and durable. Many of these are ideal for both hot and cold drinks, maintaining the right temperature easily.
Print-On-Demand Plastic Water Bottles
A stylish and easy way to carry drinks. They're affordable, lightweight, and durable. With a unique design or a logo, they'll make a profitable addition to any store.
What's Trending in the Printed Water Bottle Market?
A quick look on Amazon, eBay, or Etsy will show that printed water bottles are ruling the game. Here are the three main style trends in high demand.
Quick Tip: Whichever styles you choose, make sure to print them on a BPA-free water bottle. It's a current trend too.
Motivational Designs With Time Markers
With time markers and inspirational images on the water bottle, it's easier to measure the daily water intake and stay motivated throughout the day.
A water bottle with time markers is handy for students, travelers, and everyone in between.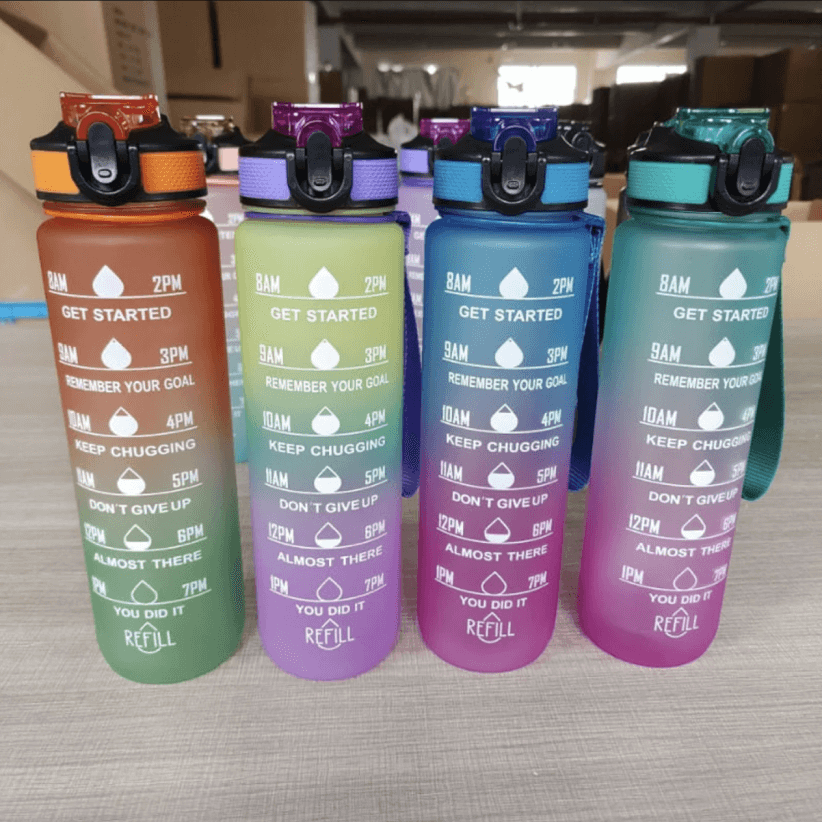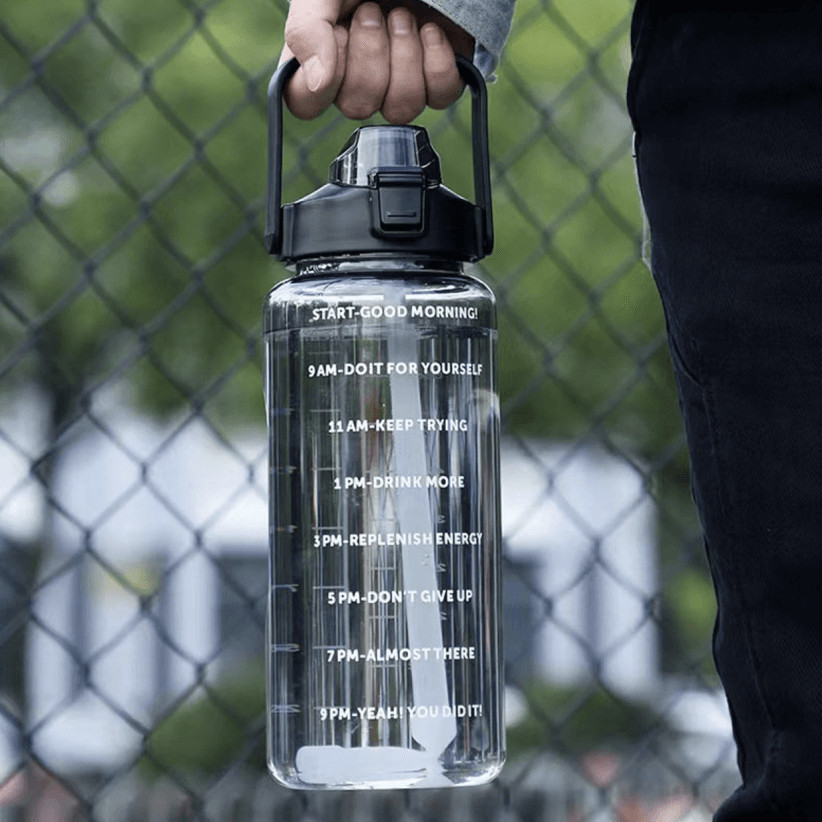 A trend that never goes out of style. Minimalistic designs stand out without overwhelming, thus appealing to a wide range of customers.
Whether it's the name of a brand or a beautiful image, these designs have a timeless elegance. They are often characterized by clean lines, simple shapes, and a limited color palette.
Quick Tip: Minimalistic designs look great on custom thermos bottles, which are perfect for those who want to keep their drinks at the right temperature on the go.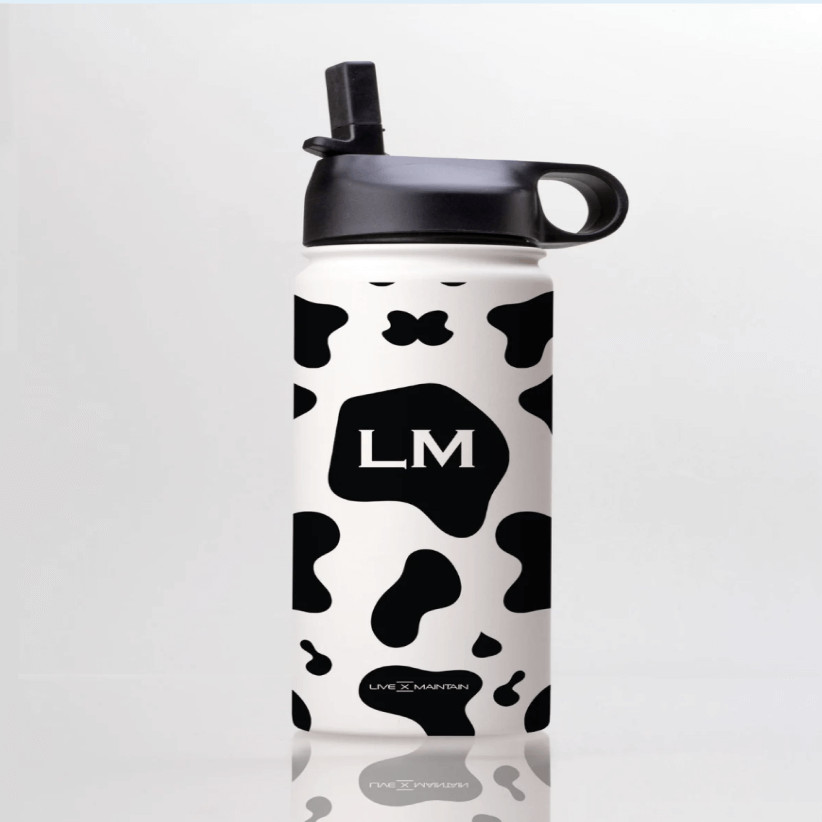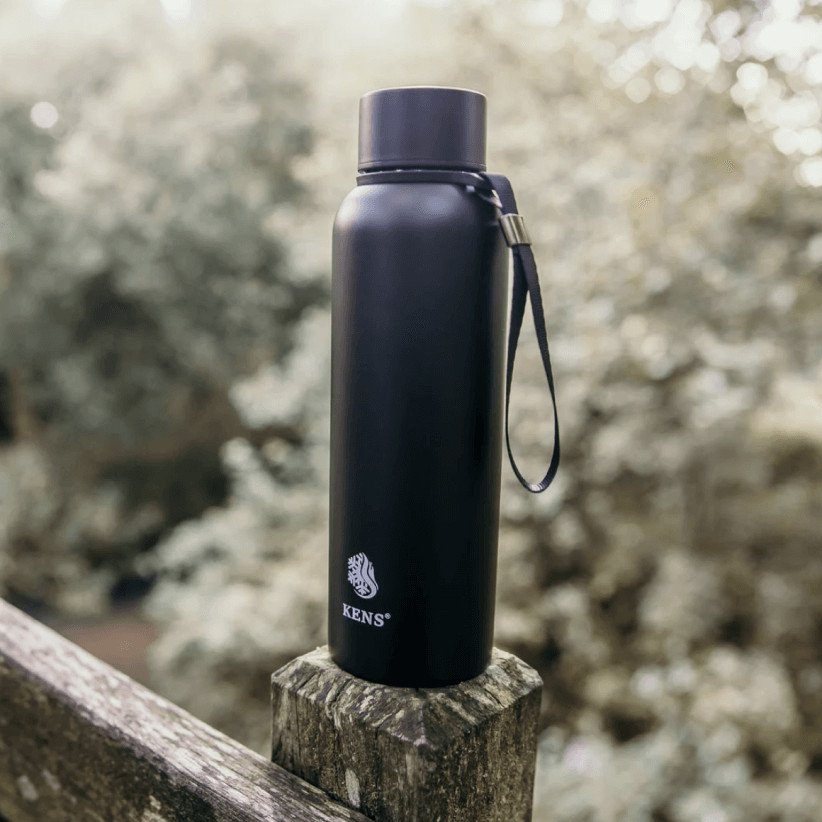 Fun, colorful, and cute designs have universal appeal. Not only do they encourage people to drink enough water, but they also add a touch of playfulness to water bottles.
From cute characters to funny puns, there are endless options for great prints that'll suit any customer's taste.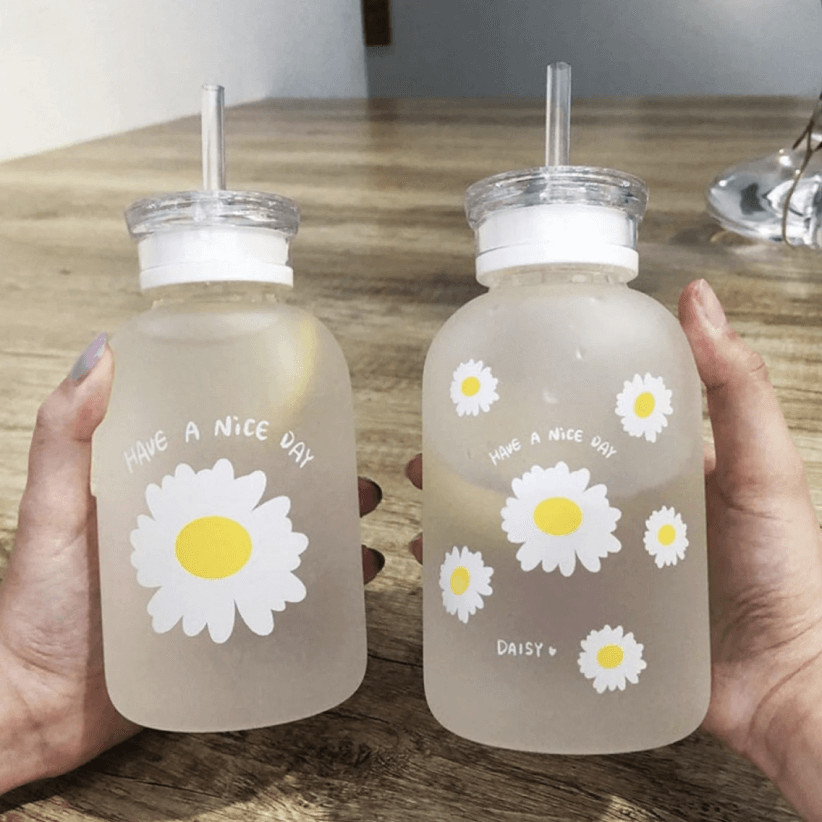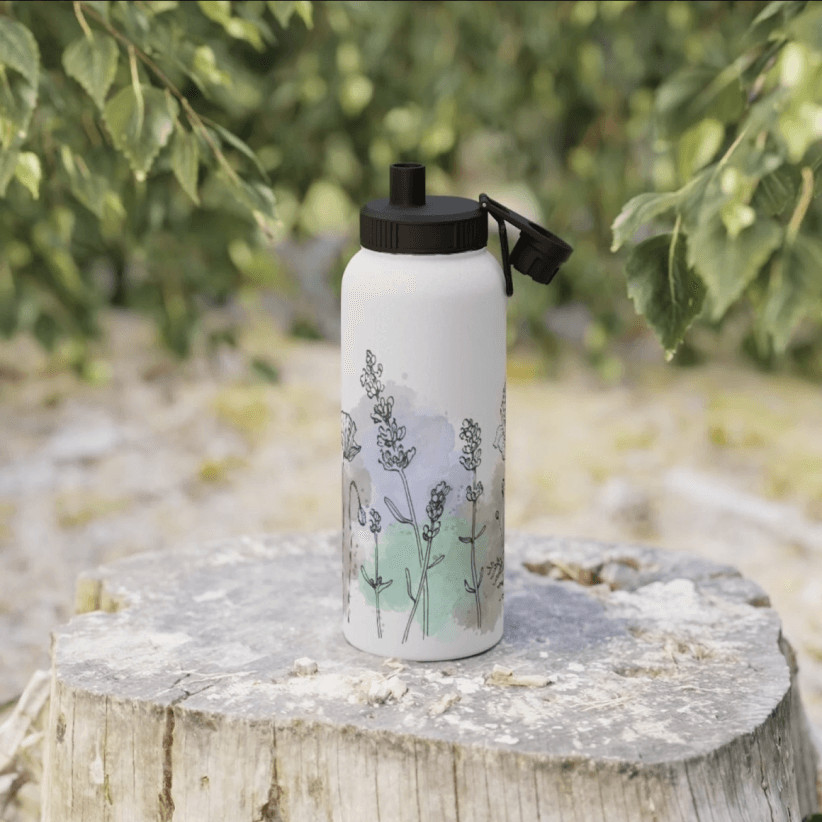 Print Your Own Water Bottle Today!
How to Market Print-On-Demand Water Bottles?
In the world of eCommerce, marketing is the engine that drives sales. Without it, a business may never take off, failing to attract clients. It's important to focus on targeting the right audience through various channels.
A great way to find, connect, and engage with your customers. Use various platforms, build a strong presence on each, and create content encouraging customers to purchase.
Focus on providing value by running challenges, offering giveaways, and posting great photos, showcasing the quality of your water bottle prints.
A strategy that involves promoting a business by improving its visibility in search engines. You can use search engine optimization (SEO) and pay for advertising with Google Ads.
Learn more by watching the SEO Masterclass for Driving Sales. It explains how to perform keyword research, identify the most relevant ones, and analyze the competition.
Start Designing Printed Water Bottles | No Minimum Order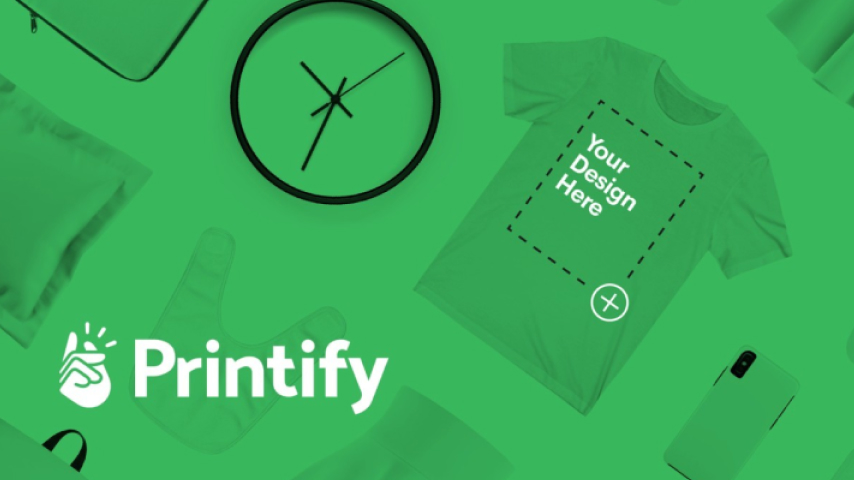 With Printify's print-on-demand platform, selling water bottles has never been easier. We provide everything aspiring entrepreneurs need to start an online business successfully.
What's more, there's no minimum order quantity – order as few or as many as you like. A single printed, insulated water bottle? Sure thing. A thousand? No problem.
As profitable as they are practical, print-on-demand water bottles make a great addition to any eCommerce store. With a little patience, anyone can design, create, and sell them online with ease.
Say goodbye to worries about printing, inventory, shipping, or delivery – we'll take care of it all, so you can focus on running your business.
Start Selling Print-On-Demand Water Bottles Today!
Share the article
Topics