Great Ideas for Customizing Black Coffee Mugs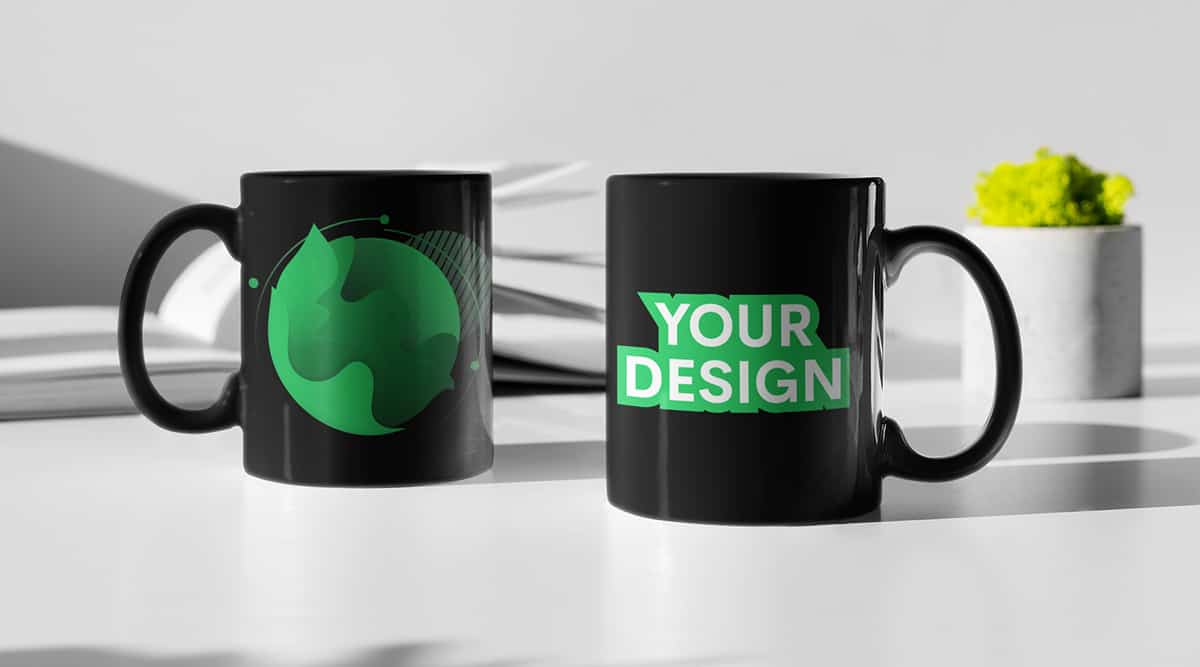 Drinking coffee is a serious business, one that over time has developed its own community and culture. That is why here at Printify we want to allow our merchants to get into the market by customizing our black coffee mugs.
Most stores will stock a large variety of white traditional coffee mugs that come in all shapes and sizes, and although the white mug is a classic, they can somehow appear generic. You will also find that the majority of customized coffee cups for sale on Esty and other e-commerce sites will be mainly white.
The black coffee mug on the other hand, either with a matt or metallic finish, gives off the air of contemporary luxury. Design logos, motifs or a cleverly crafted phrase can look stunning when offset against a black base.
From a marketing point of view, the colour black is associated with power and sophistication and generally seen as a status symbol. So, pair the right designs with the right colour combinations and the black coffee mug can generate the feeling of exclusivity, which, of course, is what all customers crave.
Research and Creativity
We know that market research and creativity are 2 key factors when it comes to running a successful online store, so we have looked at the current trends and put together some design ideas that we think you will love!
Black Coffee Mug Designing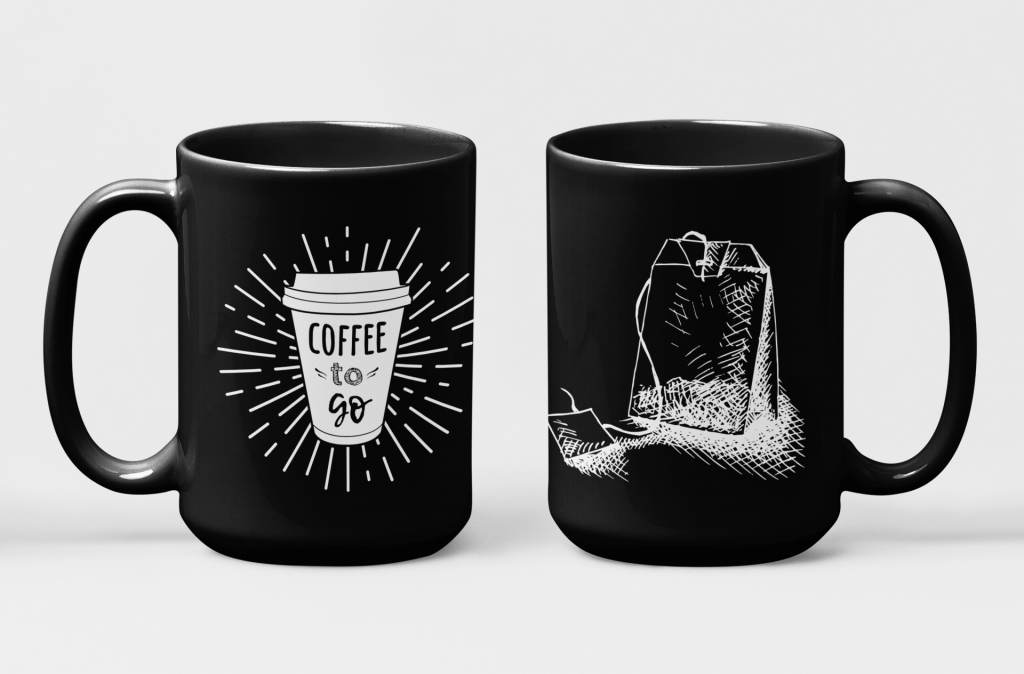 When thinking of designs for black coffee cups, of course, it is better to work with the base colour than against it. If you are thinking of using quotes or personalized messages, graphic designers have a rule of thumb regarding typography on a black surface.
Avoid the usage of very small lettering with too high contrast – these will lead to less legibility of the text because of overwhelming background. With large lettering white on black works great. Also yellow on black is suggested as a perfect combination.
Graphic designers state that when using a black background, the lettering tends to stand out more than with other coloured backgrounds, so black is a perfect canvas for the use of texts as well as pattens and images.
But these are just the basics – there is a heap of information out there that can help you create stand-out designs and the next must-have black coffee mugs. We have picked 7 designs that will inspire you and show just how versatile designing for black coffee mugs can be!
So, let's have a look at what designs trends are causing a stir in the market.
A Life Without Coffee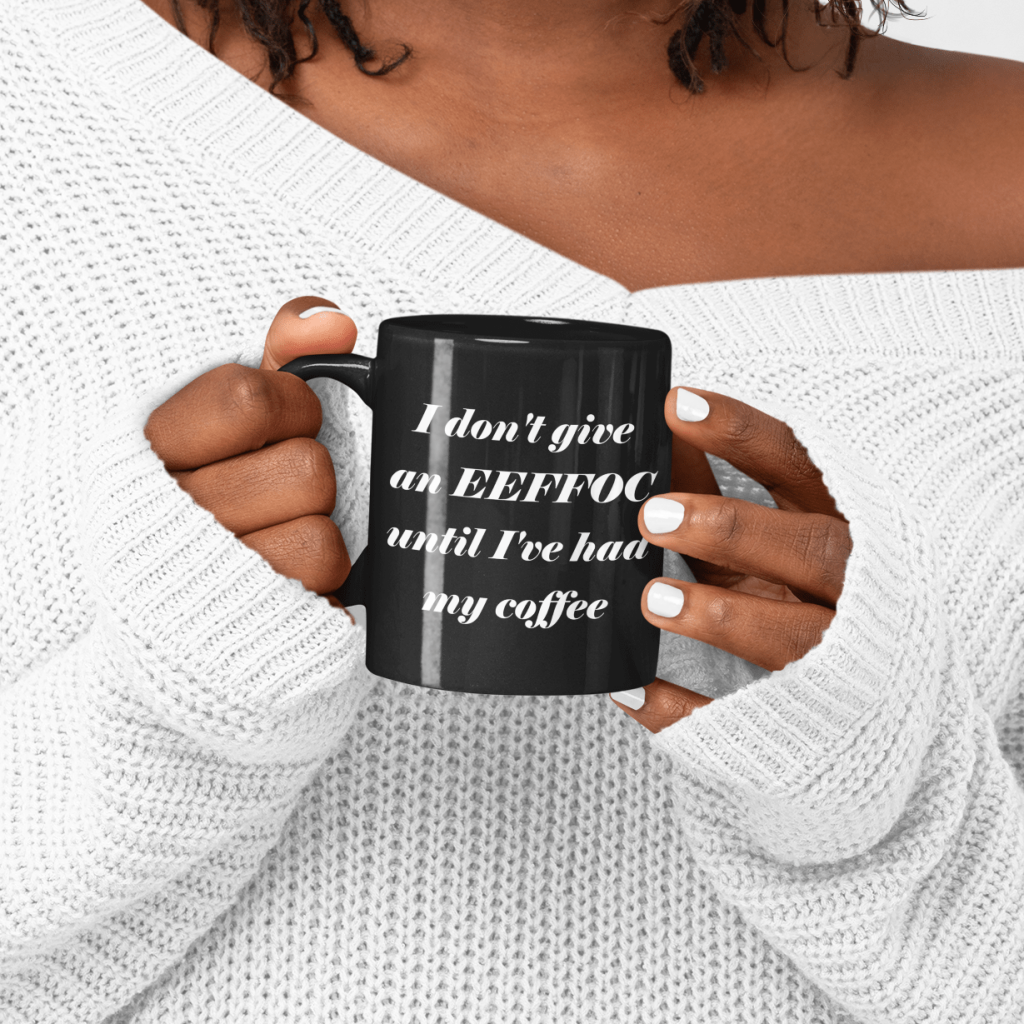 What would it be? It is very trendy for coffee drinkers to let you know just how important the first coffee of the days is. Slogans like coffee spelt backwards is "EEFFOC" and "I don't give EEFFOC before I had my first coffee" or "death before decaf" proving exactly that! Simple and effective, and mainly using text these statement black coffee mugs are all the rage.
Star Mugs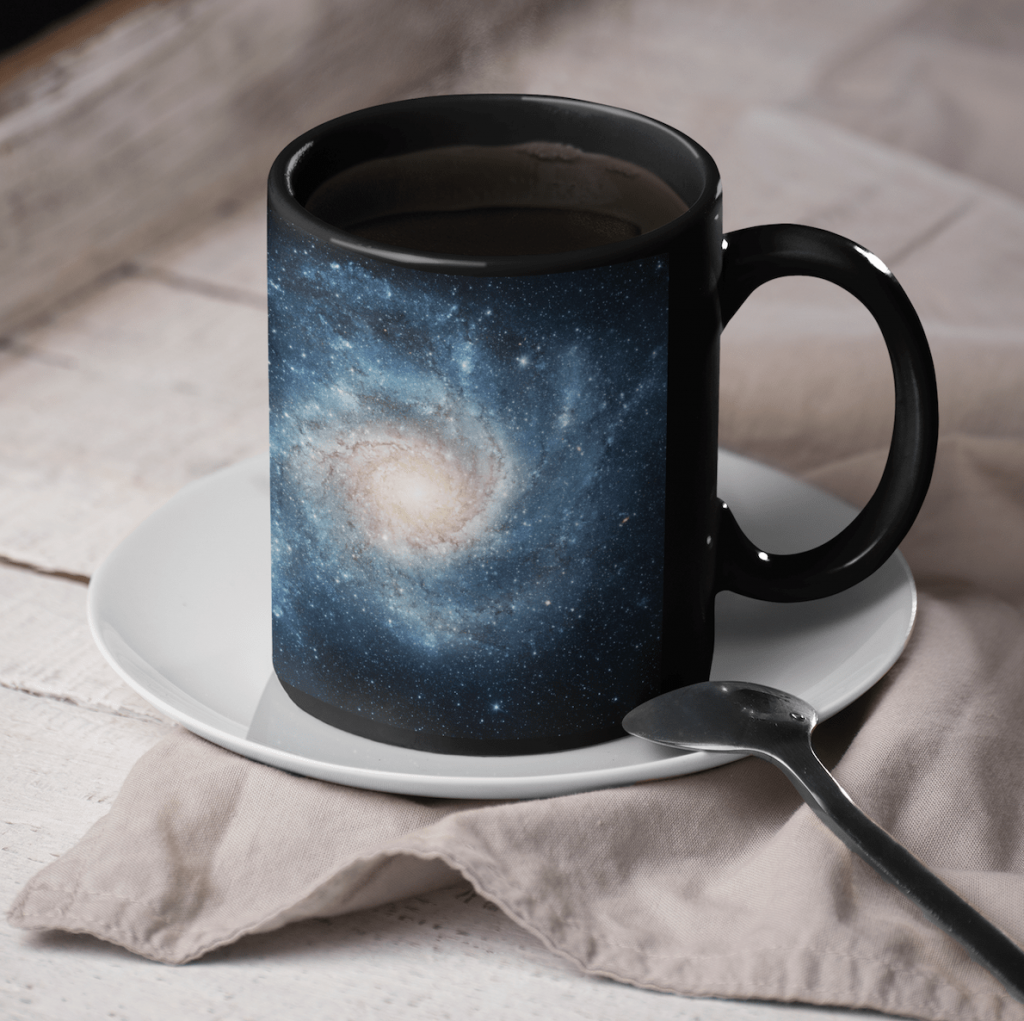 Working with the black base, the mixture of white dots and dashes in contrasting sizes and brightness gives the perfect impression of deep space. It's a simple yet stylish design that draws attention in, rather than shouts to stand out.
The Dark Side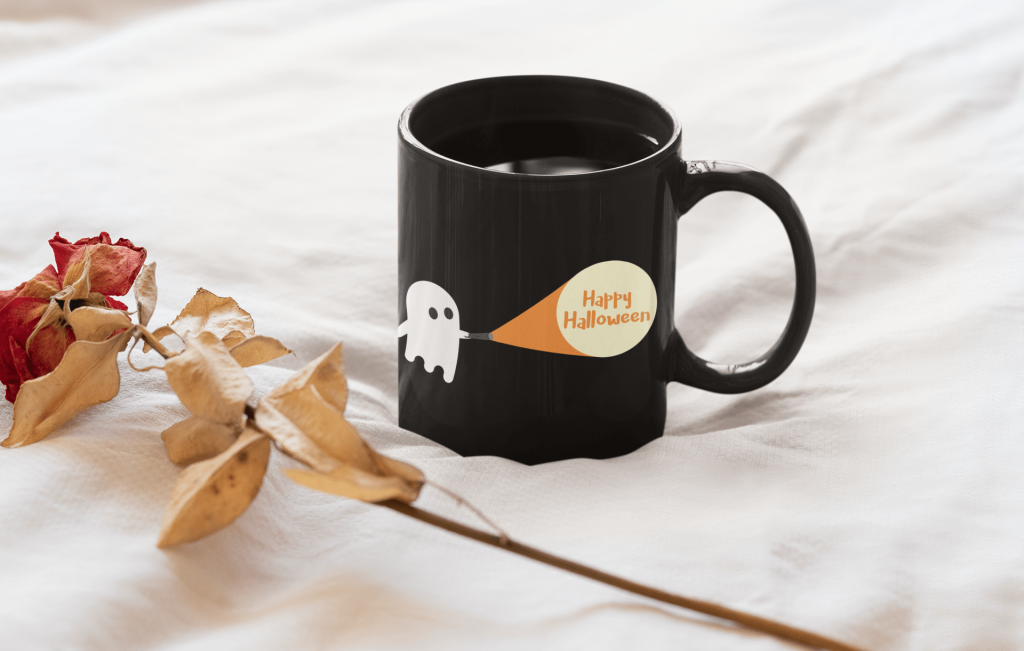 What better way to use the base colour to your advantage than to create a creepy Halloween scene? The black coffee mug is perfect for skulls, skeletons, spiderwebs and witches, or any scary Halloween character you can think of. Imagination really is your only limit with this theme.
Black and White Panoramic Cityscapes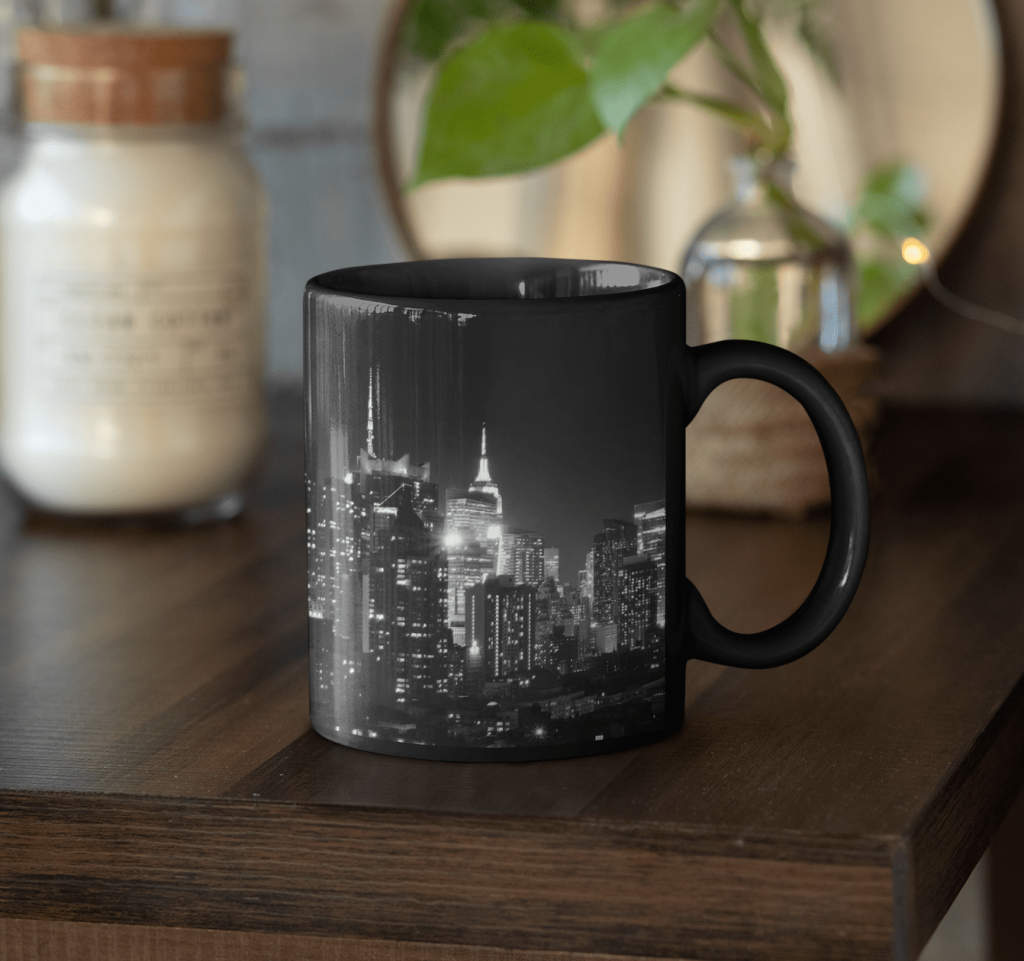 Images of a city at night look stunning on a black coffee mug. Paris, Milan, New York, the London skyline gleaming with light. These are all perfect custom mug designs for those with a favorite city or for those who one day would love to visit them. But that doesn't mean you can't think more abstractly and create your own inspiring cityscapes.
The Boss Mug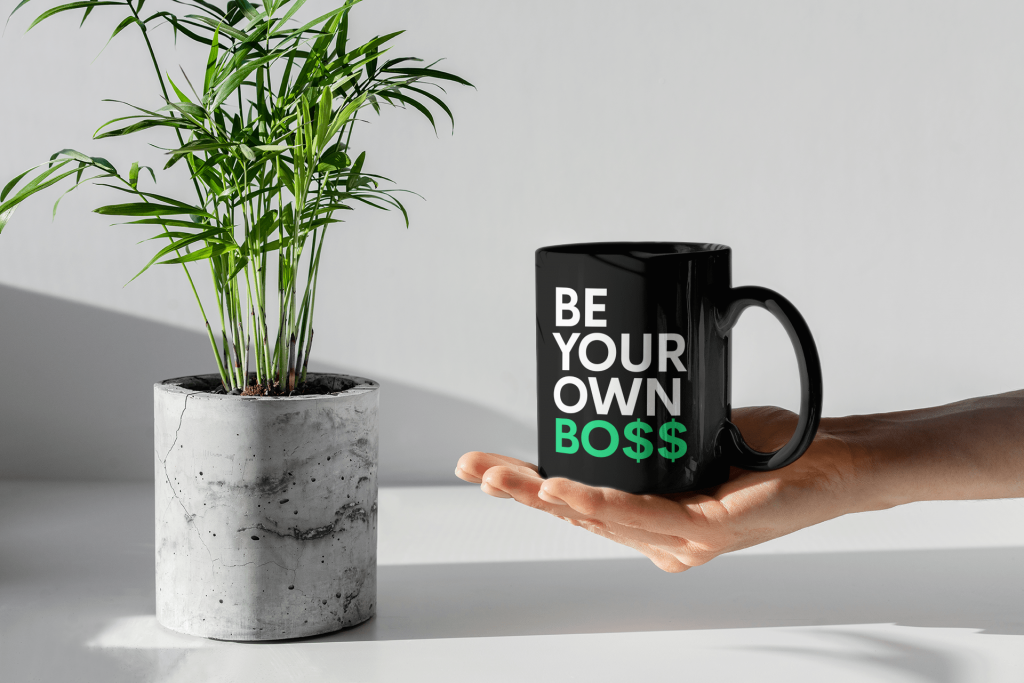 Because every workplace and home has one, right? This theme can be designed from a variety of angles and point of views such as "Because I'm the boss that's why" , to the more sarcastic employee "You are the luckiest boss in the world! I would love to have an employee like me" or it could be a simple motivational message like "be your own boss" – either way with the right font and colour your black coffee mug will get your position across.
Straight Out of the Dictionary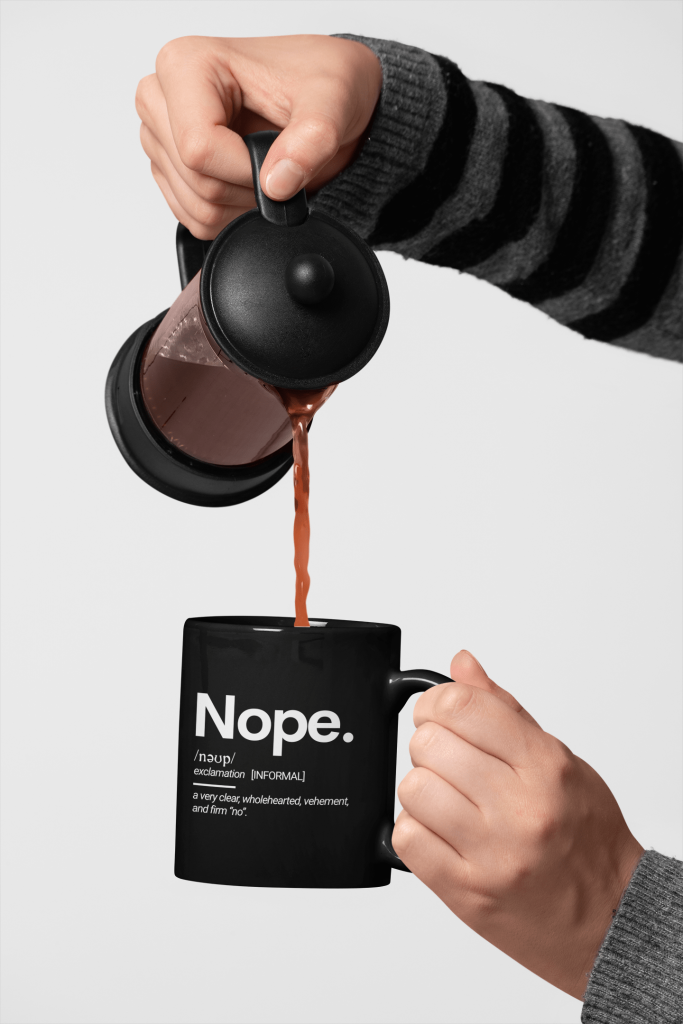 Pick a word you think people will want to associate themselves with "sweet", for example, and paste its definition. The trend to use your coffee mug as an extension of wit and humor has never been more apparent than with dictionary art designs.
Neon Mandala Pattern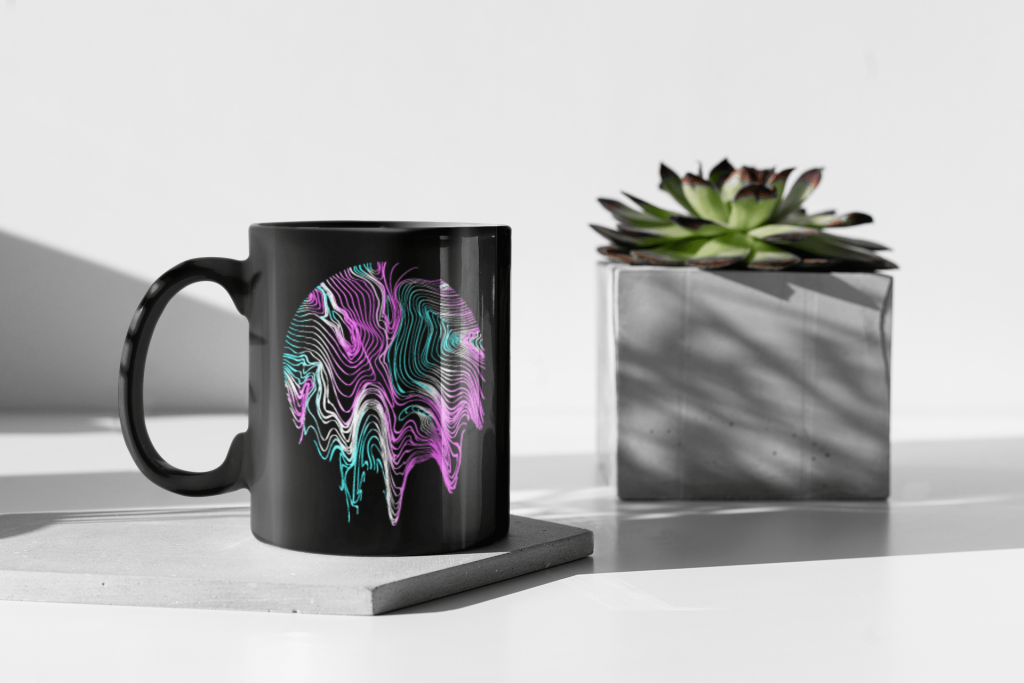 Traditionally the mandala pattern uses 5 colours – white, red, yellow and blue, all of which look great against the black base of the coffee mug. Imagine then if those colours were in bright vibrant neon colouring, cool and stylish the neon mandala design has a meditative feel to it.
Guess What's in the Mug?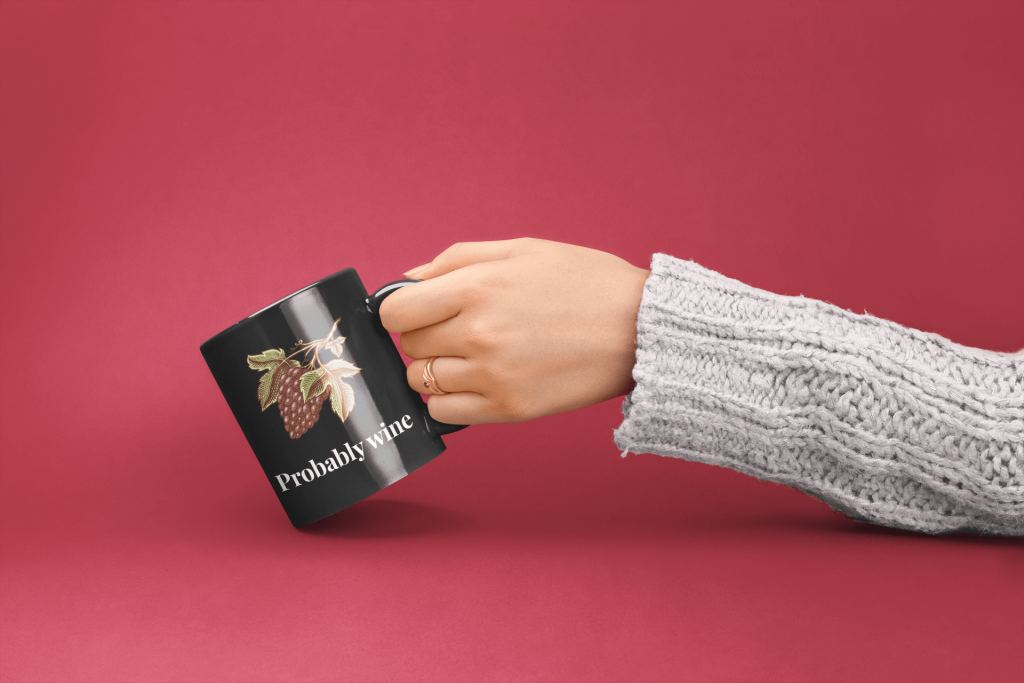 This is more text-based but nothing is stopping you from adding a complying image to the growing trend of "there might be vodka or whiskey in this mug" or anything really other than coffee. These mugs are perfect for those who want to take them to the office and show their quirky side.
Already found what you were looked for?
Make it happen right now.
Who Are Customised Black Coffee Mugs For?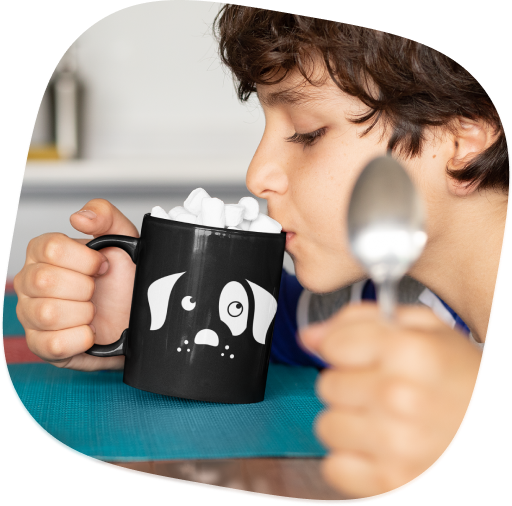 It is a good question and the answer is – anyone, of course! But what makes customizing them unique is that with the right design and market research you can create mugs to make your customers feel individual.
As we know, most customised coffee mugs are statement pieces and have logos or phrases that the consumer can connect and identify with, it is just a case of finding the right combination to reach your target market.
Statistics
To help you get started finding your target market, we will have a look at how the coffee culture has developed, who are the consumers and what motivates them into drinking coffee. This will help you decide what consumers to target and what designs will make your black coffee mugs stand out!
Times Have Changed
Long gone are the days when coffee was thought of just as an instant morning boost or simple afternoon pick-me-up! Going for a coffee nowadays is associated with style and sophistication, it is what we drink in business meetings or when we are catching up with friends in quaint coffeehouses, some even say it is "the wine of the day" for professionals.
What Is the Motivation for Drinking Coffee?
Taken from The National Coffee Association and The Specialty Coffee Association of America, their annual surveys regarding coffee consumption each year looked into what motivated male and female consumers to drink coffee.
The results found that women indicated that drinking coffee is a good way to relax, while men indicated that coffee helps them get the job done.
Here we see a clear contrast in motivation, which is well worth making a note of especially when considering your target market. Knowing what motivates your customers is a great insight, and one that will make sure your black coffee mugs generate sales!
So, Who Is Ordering a Flat White Frappuccino With Soya Milk?
Statistics show that in the US alone 400 million cups of coffee are consumed per day – that's 50% of the population! This makes the US the leading consumer in the world! With that amount of consumers, there is no wonder the coffee industry is worth 18 billion dollars! To keep up with the demand the US imports in excess of $4 Billion worth of coffee per year.
Fact: In the US alone the average customer over the age of 18 drinks at least 3 cups of coffee day.
This goes to show that the demand and thirst for coffee consumption have never been higher and is only set to increase in the years to come, which makes now the perfect time to start designing your black coffee mugs and bring them to market.
Why Customise a Black Coffee Mug?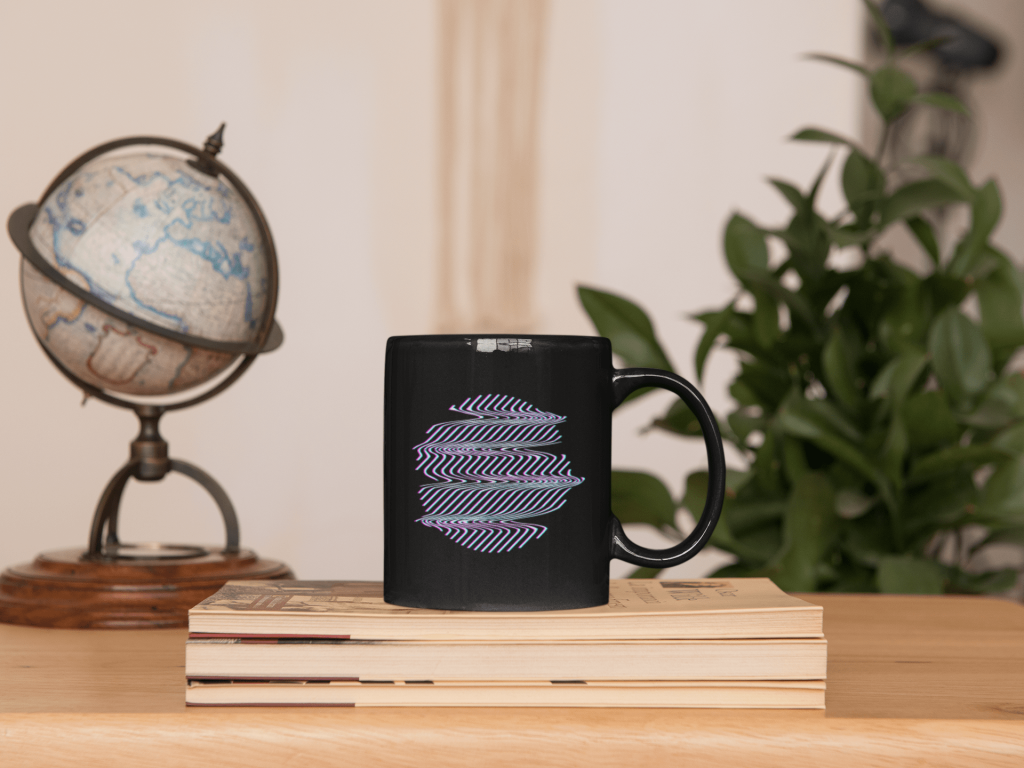 If it is not already clear why NOW is a great time to start designing and selling customises black coffee mugs, it is worth considering that within the 18 billion dollar coffee industry, speciality coffees have seen sales increasing 20% per year making up 8% of the overall market!
It's incredible to think that the latest statistics show that 150 million US drinkers a day are drinking a mocha, latte, espresso, café mocha, cappuccino, frozen/iced coffee beverages to name just a few!
With statistics like that, it proves that consumers have become more discerning and due to abundant variation and combinations out there, their coffee choices have become more personalized.
So, What Does That Mean for Merchants Selling Black Coffee Mugs?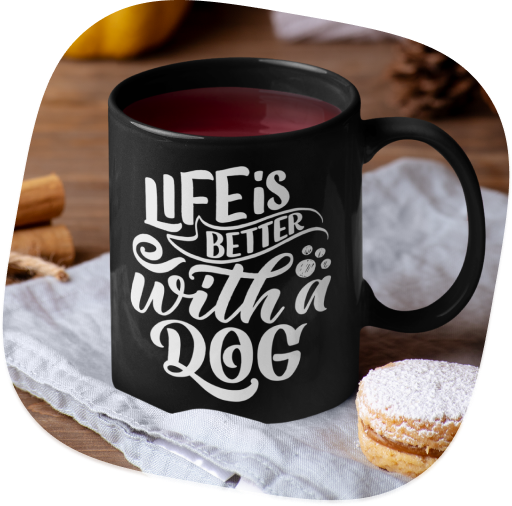 What this means for our merchants is that there is a growing trend for those coffee consumers to completely personalize their chosen blend. Which is great news for designers, because now they can take the personalization of coffee drinking one step further by creating and offering unique vessels to drink them from.
Fact: In the US the average coffee mug is 9 ounces.
Fact: Statists show that 65% of all coffee is consumed during breakfast hours, 30% between meals, and the remaining 5% with other meals.
This means a huge proportion of coffee consumption will take place either in the home or the workspace. So, we can safely say that the vast majority of black coffee cups sold online will either be stored in the kitchen, at work or in the cupboard of the consumer's residence.
So, what better way is there to break into the 18 billion dollar market, than to pair our unique customized black coffee mugs with the consumer's favourite blend!
Make it happen right now.
Share the article
Topics