32 Company Swag Ideas: Best Branded Merch for 2023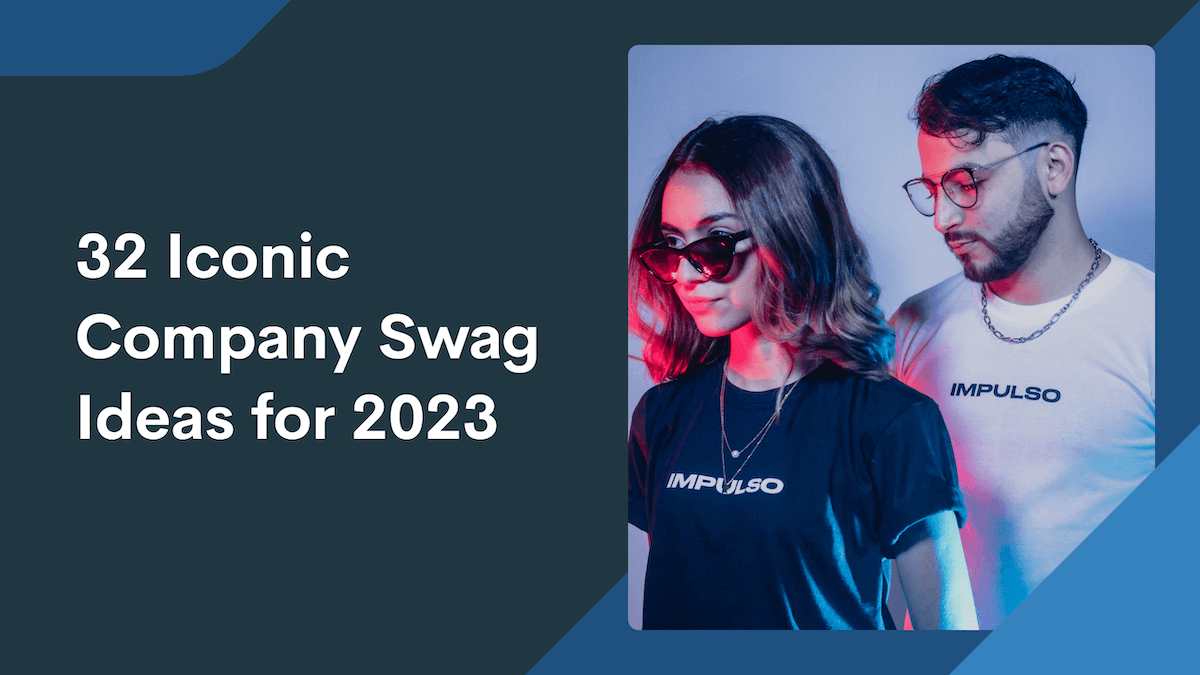 Businesses bond with their colleagues on a deeper level with awesome company swag – create a sense of belonging, and promote brand awareness. When it comes to corporate gifts, high-quality swag is the name of the game.
With Print on Demand, you can easily design and create branded products. Let's explore 32 of the best company swag ideas.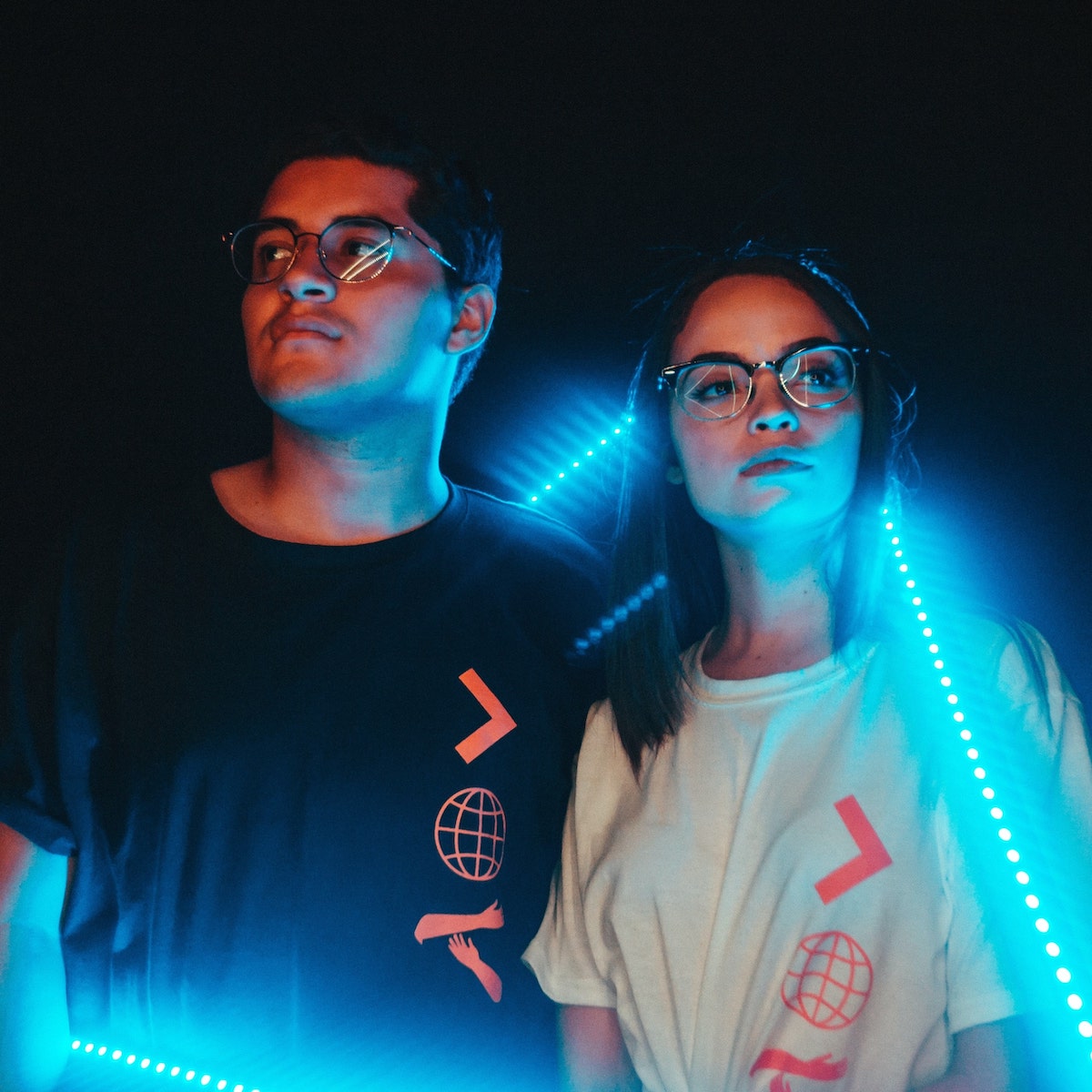 The apparel market reached a massive $1.74t in revenue this year, proving unmatched popularity and making it an excellent choice for creating company swag.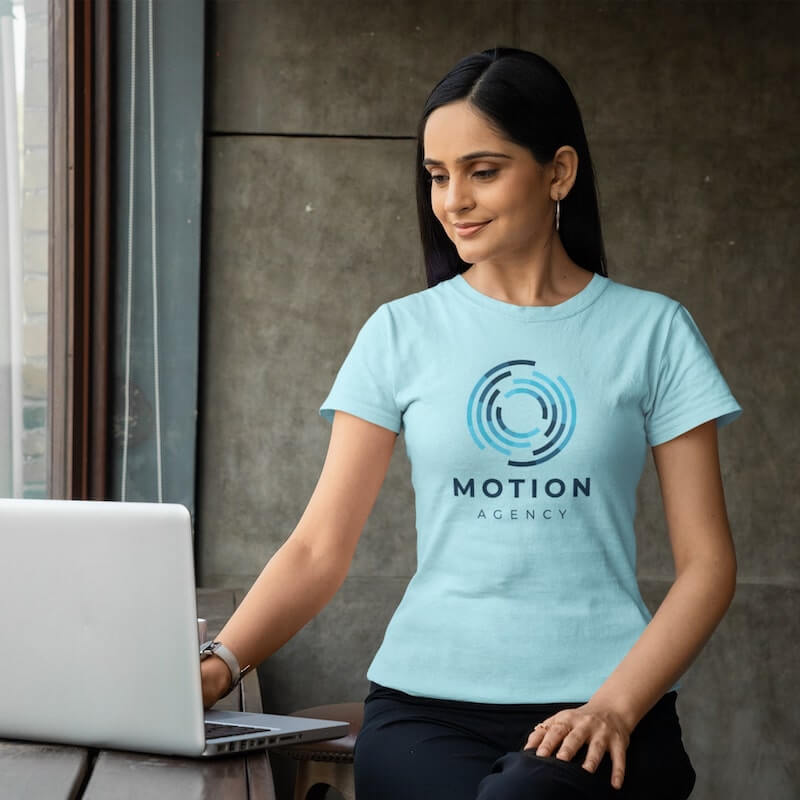 In the United States, a recent survey on promotional product ownership shows that 80% of respondents own a promotional t-shirt, making them one of the most popular branded swag items.
With a company's logo, the world's most down-to-earth clothing item becomes an effective advertising tool, easily reaching a wide audience and showcasing your message wherever the wearer goes.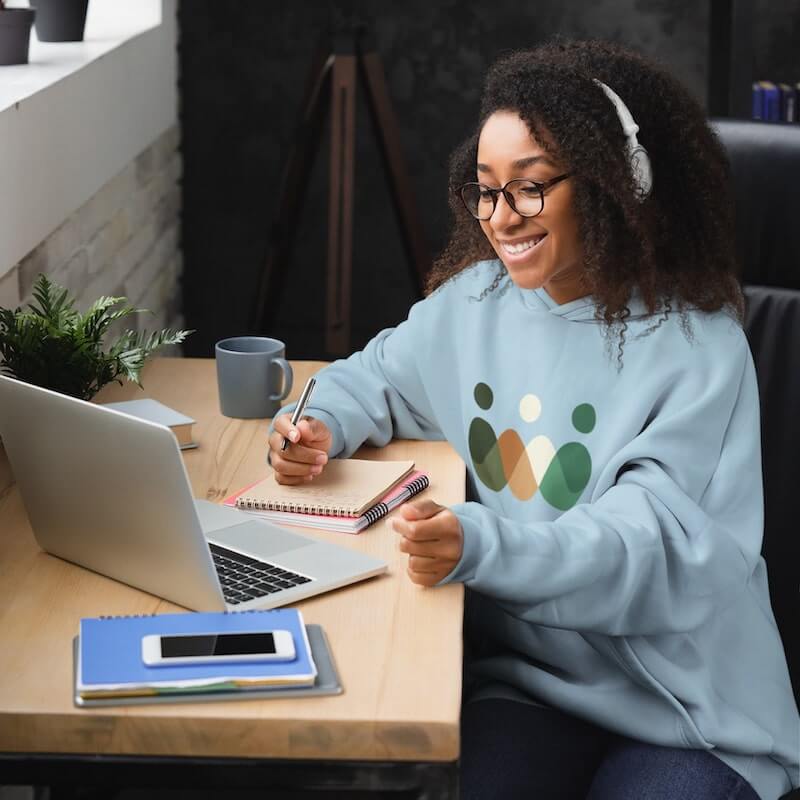 While fashion changes, the hoody's popularity remains intact. If a company wants to take its advertising to the next level, hoodies are an excellent choice as a snuggly, thoughtful gift for a loyal customer or hard-working employee.
In our Product Catalog, we have hoodies for everyone – all sizes, styles, and colors – available for your company to personalize.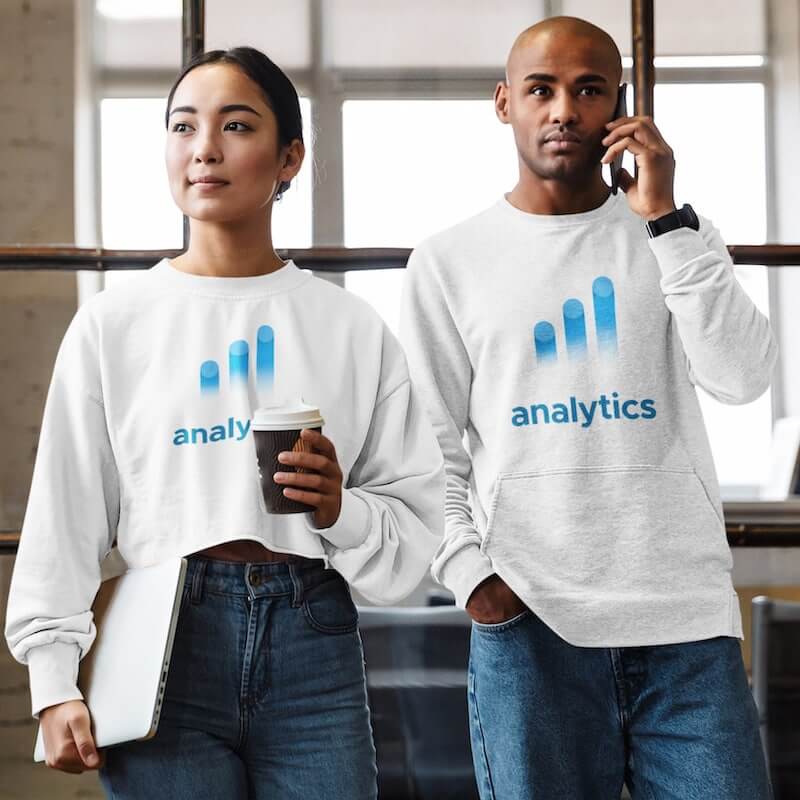 As the next big seller, sweatshirts are legendary. Revenue for sweatshirts, jerseys, and pullovers reached $28.69b in 2023, with no sign of their success slowing down anytime soon.
Sweatshirts appeal to a wide audience due to their versatility, ideal for various activities and lifestyles. Add your company logo to one in our beginner-friendly Mockup Generator and create branded swag that's sure to impress.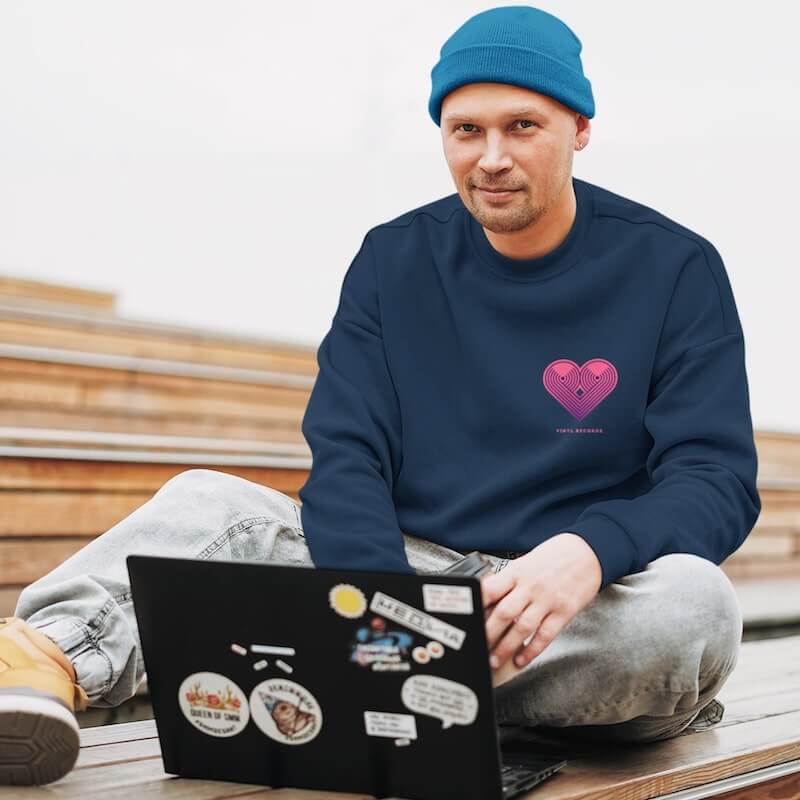 Suitable for all seasons, long-sleeved shirts – lighter and freer than sweatshirts, remain a popular option.
They combine the classics, bringing the best of both worlds to one garment – the airy comfort of t-shirts and protection from the sun while looking trendy.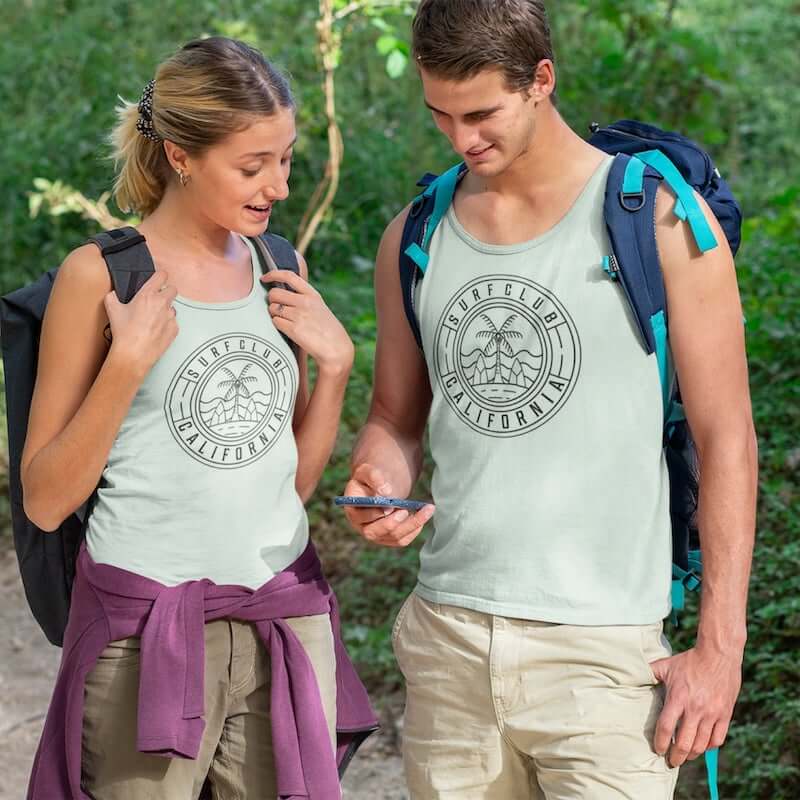 Tank tops are never out of season – after all, it's always summer somewhere. Give a little sunshine to your employees with tank tops – perfect for vacations and athletic team-building events.
With the latest printing techniques from our Print Providers, your business can create original swag items with just a few clicks. We'll print, package, and deliver straight to your doorstep.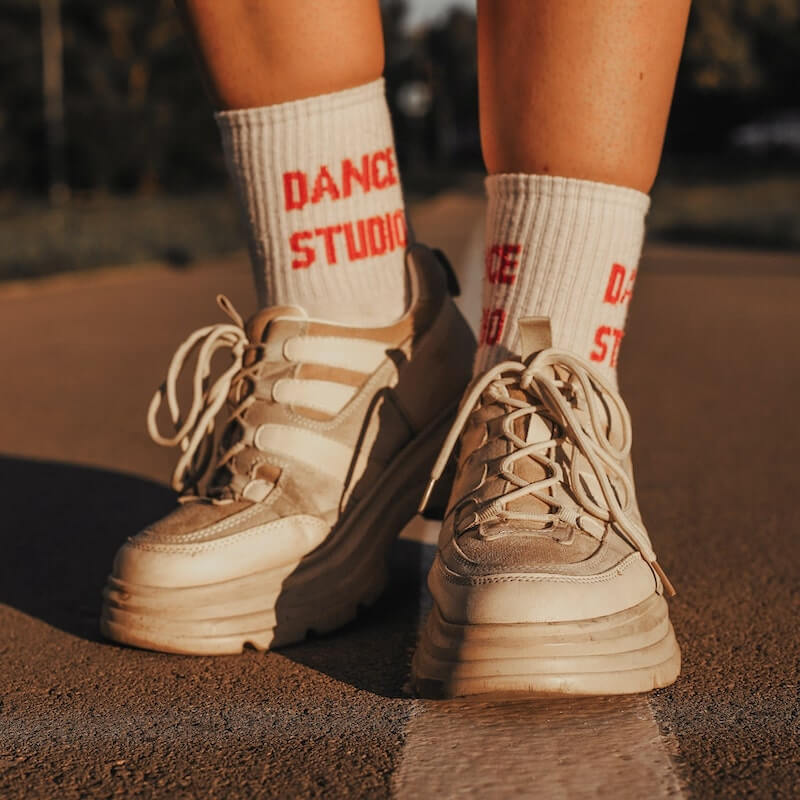 A small gesture or a fun addition to a swag bag, socks are ideal to combine with other promotional merchandise for perfect branding harmony. As everyday essentials, socks are a welcome addition to everyone's drawer.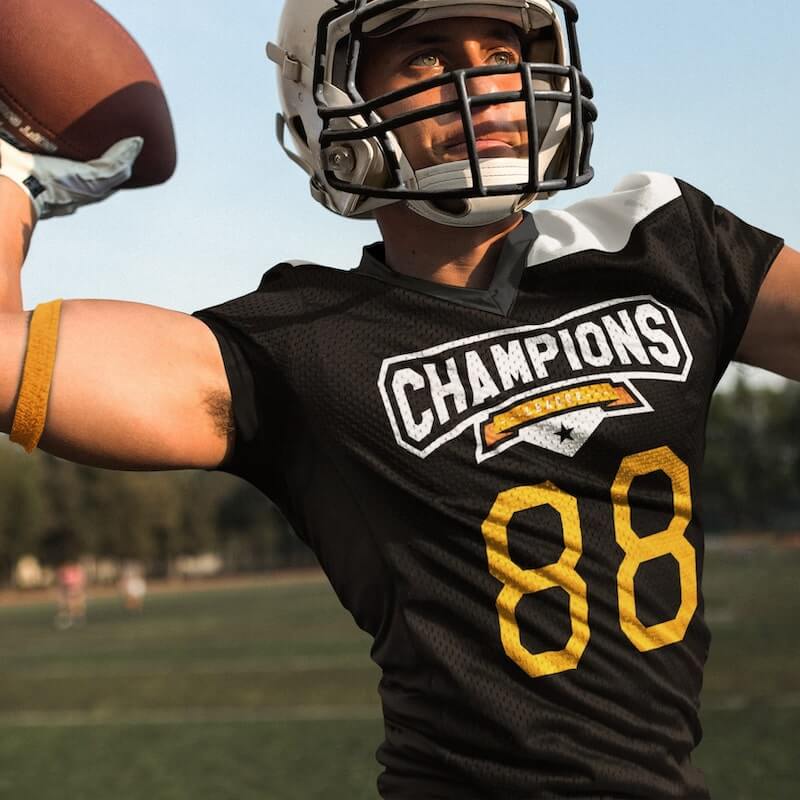 For a swag idea that promotes a company culture of belonging, custom jerseys are perfect for everyone who wants to take their game to the next level. Fitness gear is highly popular, with industry experts valuing the global sports apparel market at $200b in 2023.
With just a few clicks, a business can add its logo, colors, graphics, or a combination to create a jersey that ties together style, comfort, and brand identity. Creating the perfect jersey design is easy with Printify.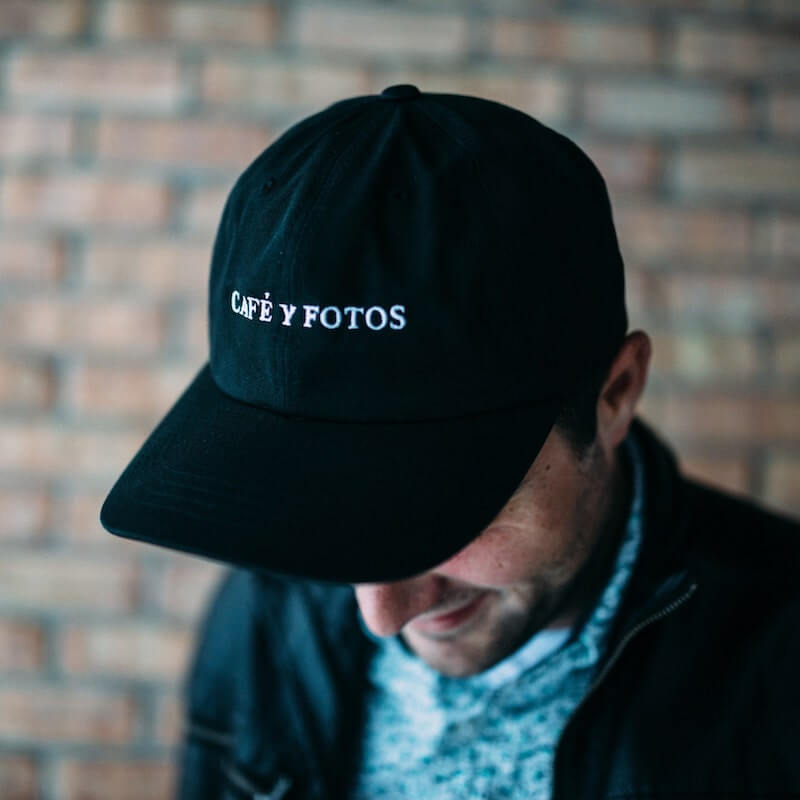 Whether your business is preparing for a camping trip, sporting event, or trade show, matching hats work wonders on all occasions. They have a twofold effect – strengthening relationships between employees and increasing brand recognition.
With a beautiful design, colorful graphics, and a bold slogan or company logo, they'll catch the eye of people nearby, leaving a lasting impression.
No need to search the internet for the best company swag products. Printify has an all-in-one solution for your promotional needs. Whatever swag items you want to create, we've got it – from high-quality coffee mugs, custom jackets to office accessories.
After turning your cool company swag ideas into reality with our free design tool, place an order, and we'll take care of the rest. Follow these four easy steps to get started.
Choosing company swag items is easy with our wide selection. Our Catalog has everything a company needs to leave a positive impression on the target audience and employees.
With our Mockup Generator, designing iconic swag items is simple. Add graphics, text, a logo, or mix and match to create an original product. We'll generate realistic examples of your promotional material to make sure they meet your needs.
We highly suggest ordering a sample to check whether you're happy with how your unique company swag ideas are in real life.
Design Your Promotional Items Today!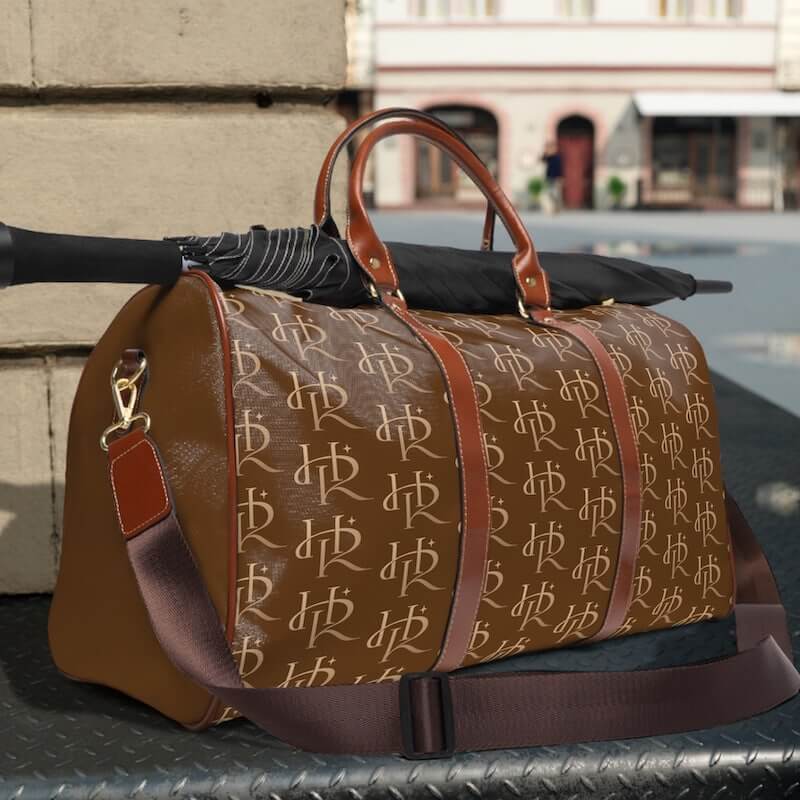 Custom swag bags turn an ordinary bag into an impressive one. Since bags travel everywhere, from the grocery store to the airport – your brand's message will spread easily.
As long-lasting swag items, they'll faithfully hold your brand with great results for an extended period, helping your business along the way.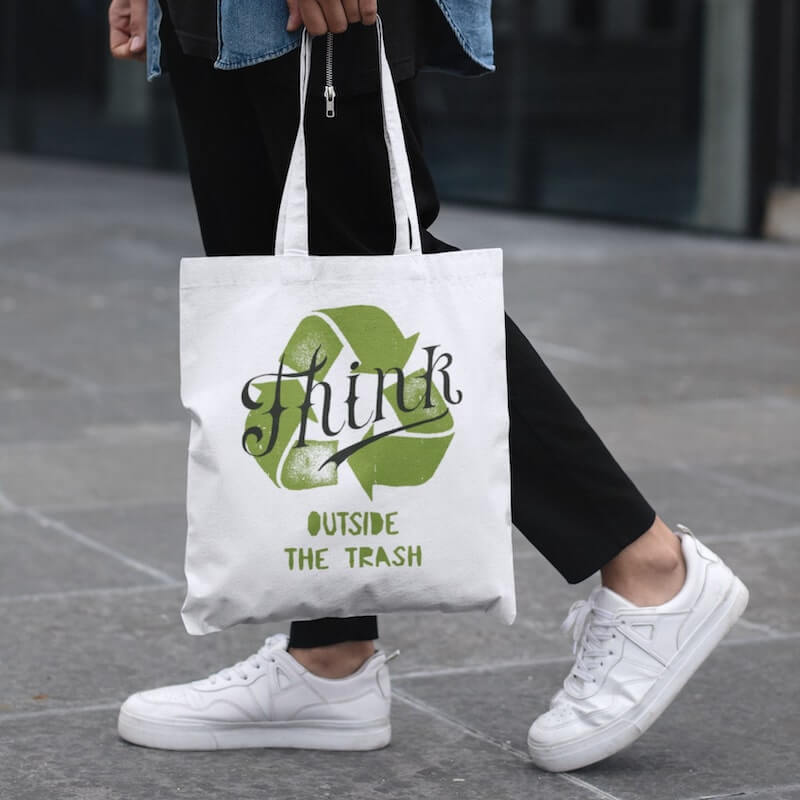 These are an excellent choice for an employee swag item – they're practical and an essential part of everyday life. Industry experts predict the global tote bag market size will reach almost $9b by 2027.
With 45% of consumers interested in environmentally-responsible companies, they're great for brands that present themselves as eco-friendly businesses. Moreover, many of our totes are eco-friendly – perfect for eco-conscious customers.
Along with undying usefulness, each tote bag in our Product Catalog can be designed any way a brand would like to create the perfect employee gift.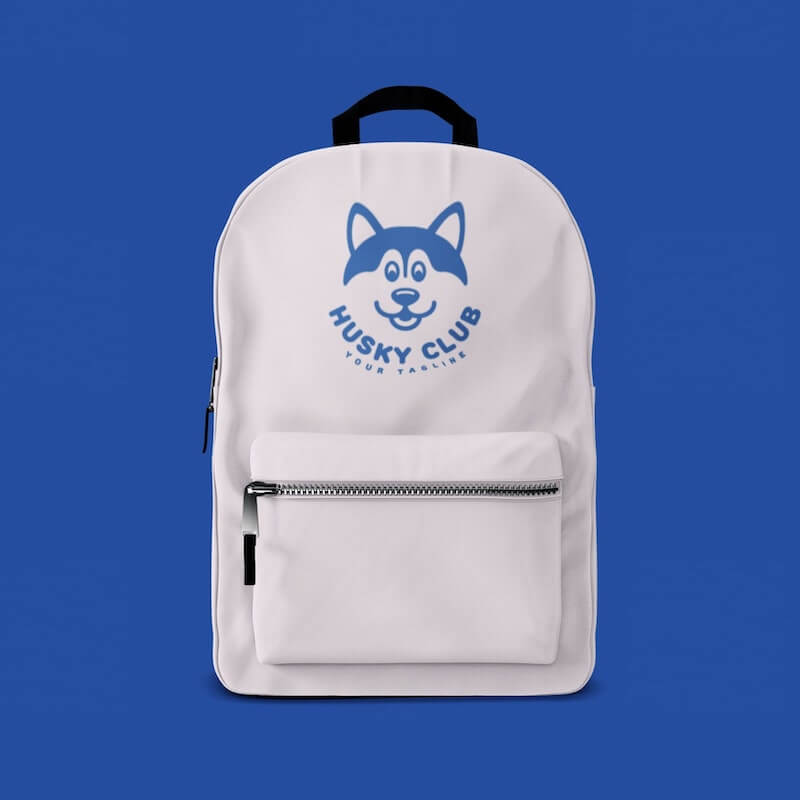 Backpacks are the unsung heroes of our time, easily making them one of our top company swag ideas. They provide more advantages than they're given credit for, making them an excellent go-to gift choice.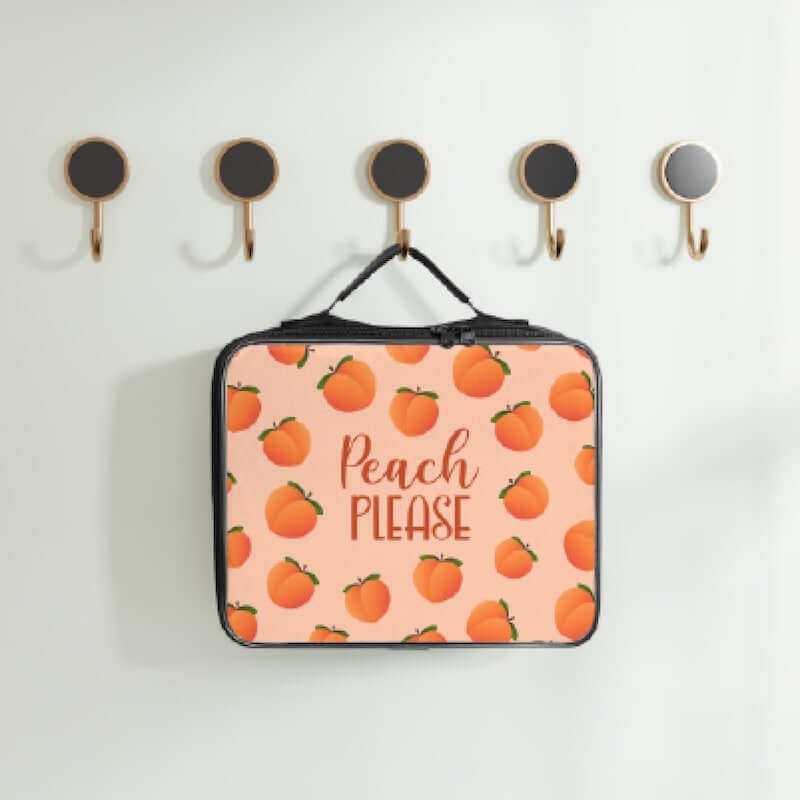 Not the first choice for remote employees, but for those coming to the office, lunch bags make a great eco-friendly gift. 
With colorful designs, patterns, or shapes, you'll pique the interest of everyone in the office, even Dwight Schrute.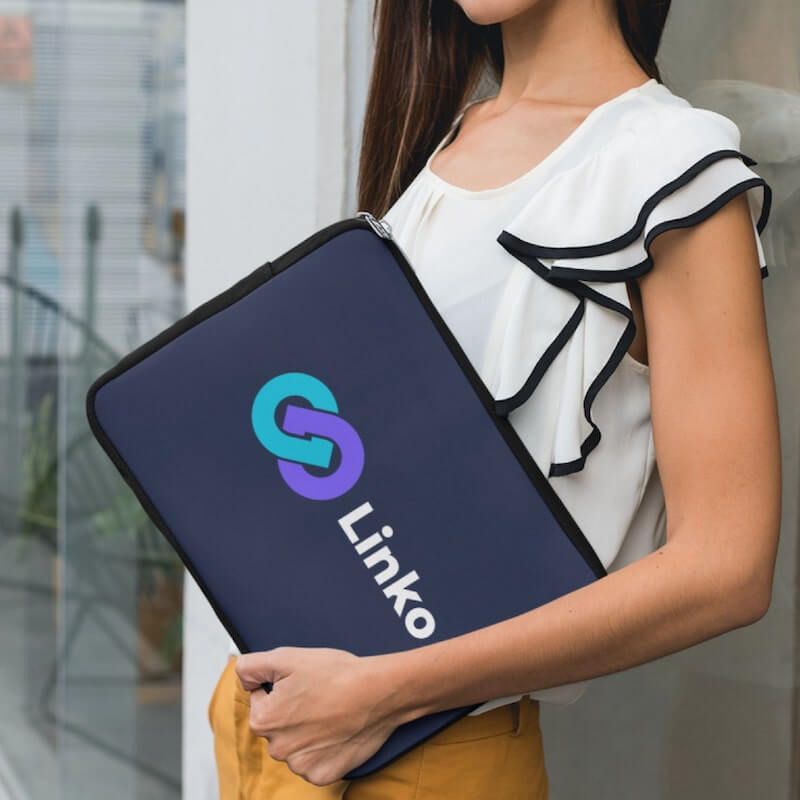 Set your employees up for success with a stylish accessory that they can use every day. In addition, they protect one of their most expensive possessions.
When gifting swag to employees, versatility is key – laptop sleeves provide just that. They're an easy way to carry around a laptop, tablet, or eReader, while also providing ample space for your company's logo.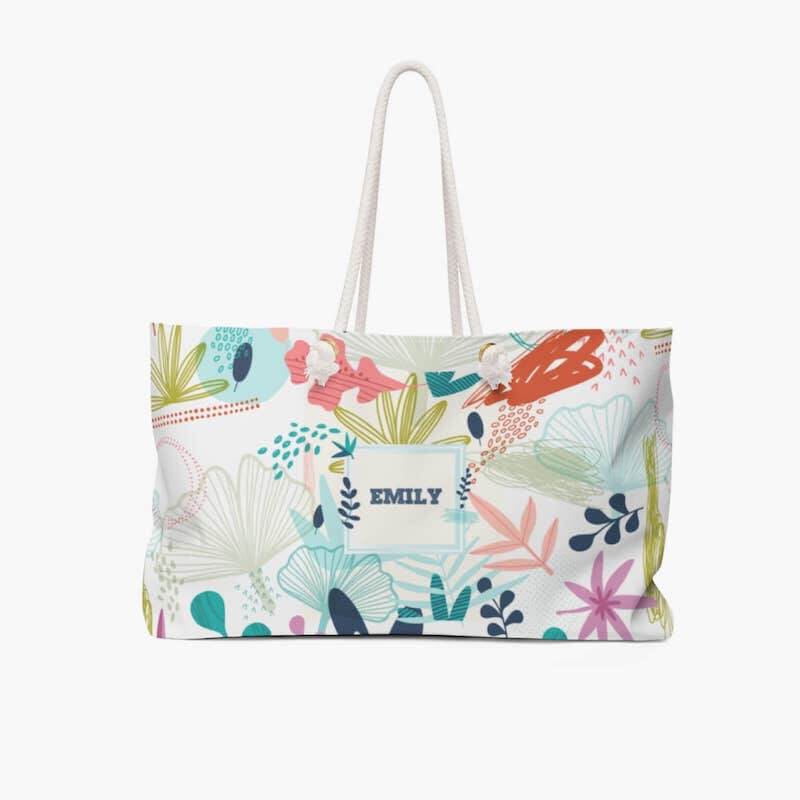 Weekend bags make great holiday gifts. Whether they're needed for an island getaway, a vacation in the great outdoors, or a day trip to the beach – weekend bags can hold a generous amount of personal belongings.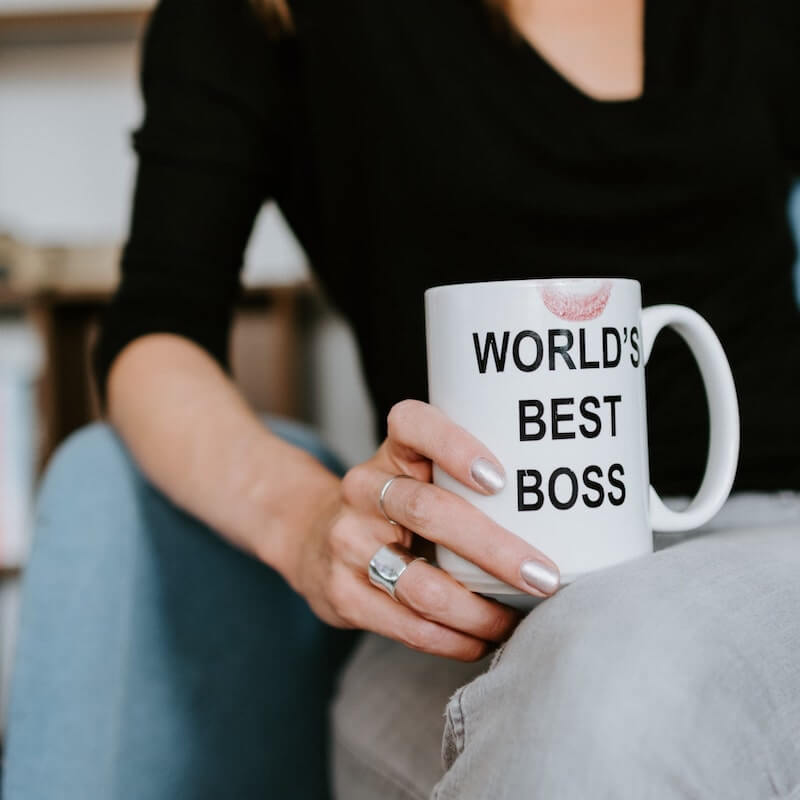 When it comes to drinking in style, drinkware is the name of the game. A practical necessity, perfect for everyone. We all need somewhere to store our water, tea, coffee – or perhaps something spicier.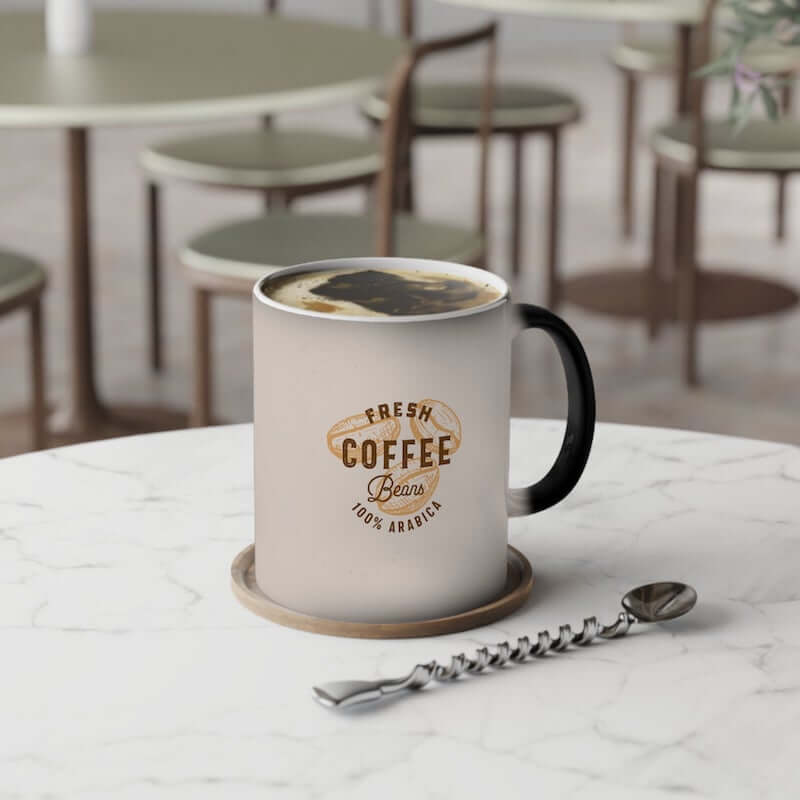 If you run a coffee shop, nothing's more fitting than coffee mug swag featuring your logo, showcasing brand value with every sip employees and customers take.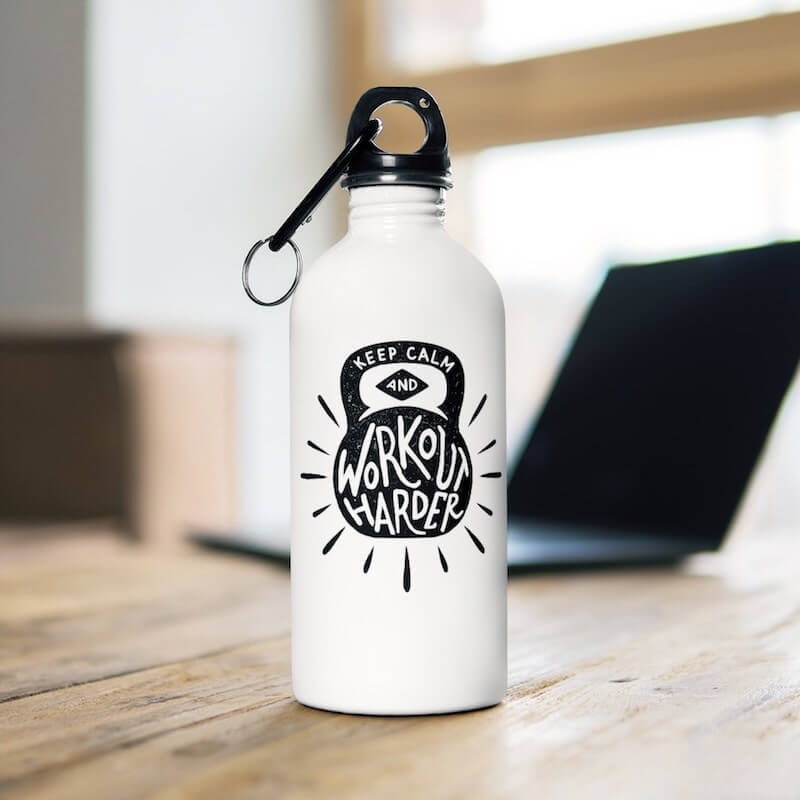 With a great design, they're an excellent addition to custom swag boxes, ideal for promotional events, trade shows, and giveaways, giving the lucky recipients a truly useful product.
Many of our custom bottles are eco-friendly, perfect for environmentally-conscious companies.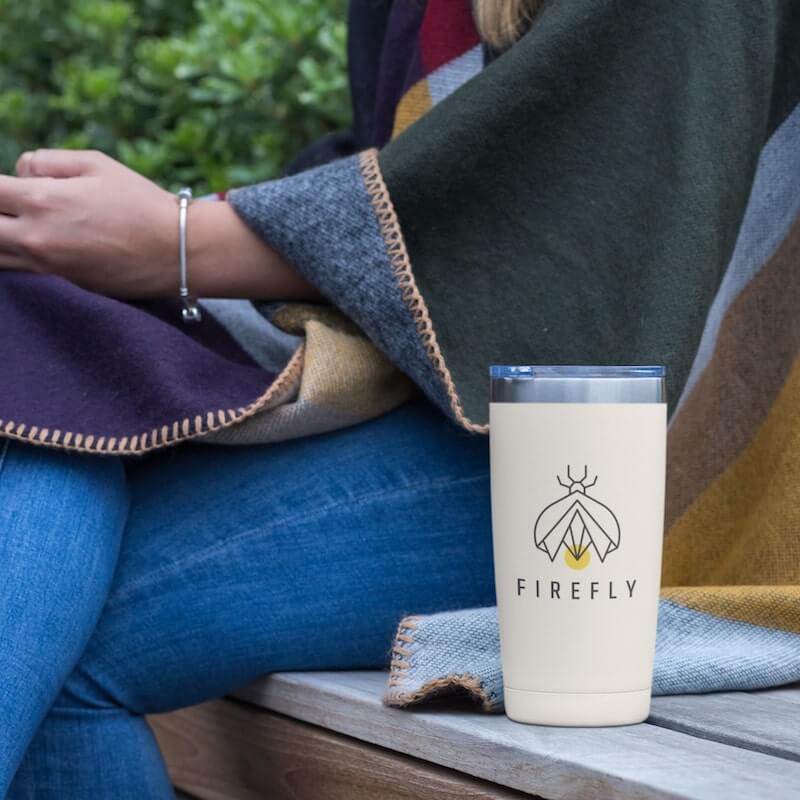 Whether in the office, at home, or at a company event, custom tumblers are a stylish way to stay hydrated and healthy throughout the day.
They're a practical everyday necessity, so you can bet your bottom dollar that these won't be gathering dust on your employees' shelves.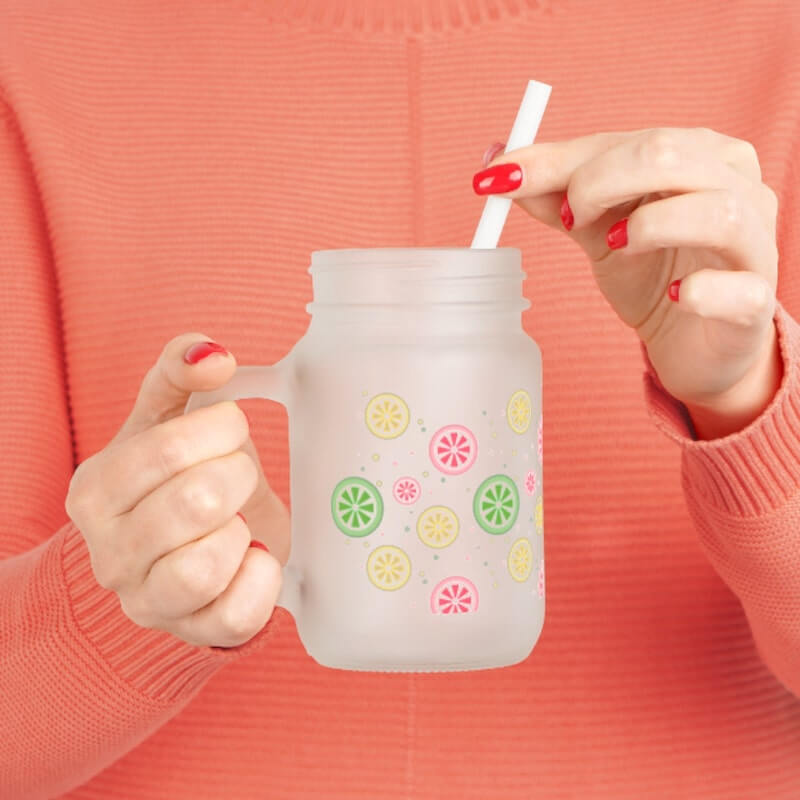 Celebrate business success with custom-designed glassware. They're great as a gift for your employees or a beautiful finishing touch to an event. Custom glassware shows luxury without the excessive price tag.
For the hospitality industry, glassware is also ideal for promoting events, new drinks, or venues.
Design Your Water Bottles Today!
Something to Write In: For Plans and Dreams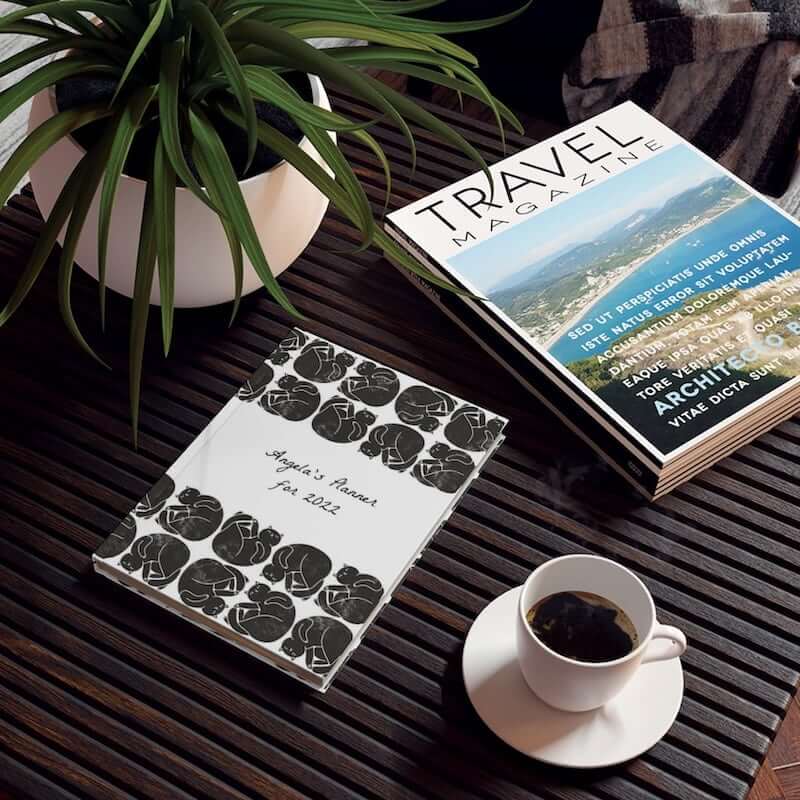 For writing out project plans, to-do lists, or mindlessly doodling during meetings, everyone finds their own unique way of using custom stationery.
With ample branding space, notebooks showcase a brand's message loud and clear.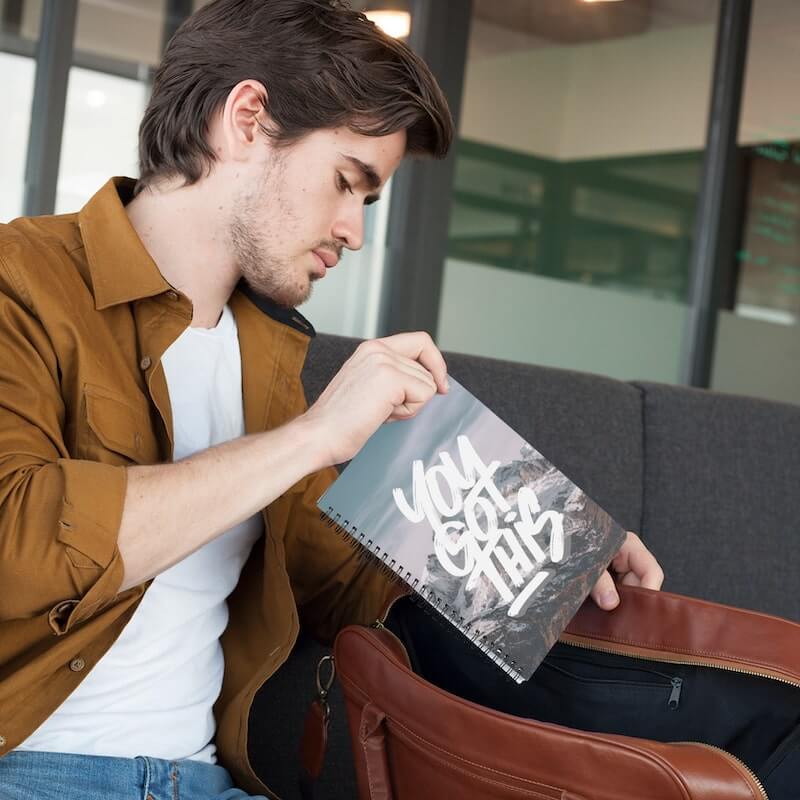 A product in high demand, notebooks continue to bring joy to millions worldwide, making them a great gift for employees, customers, and clients.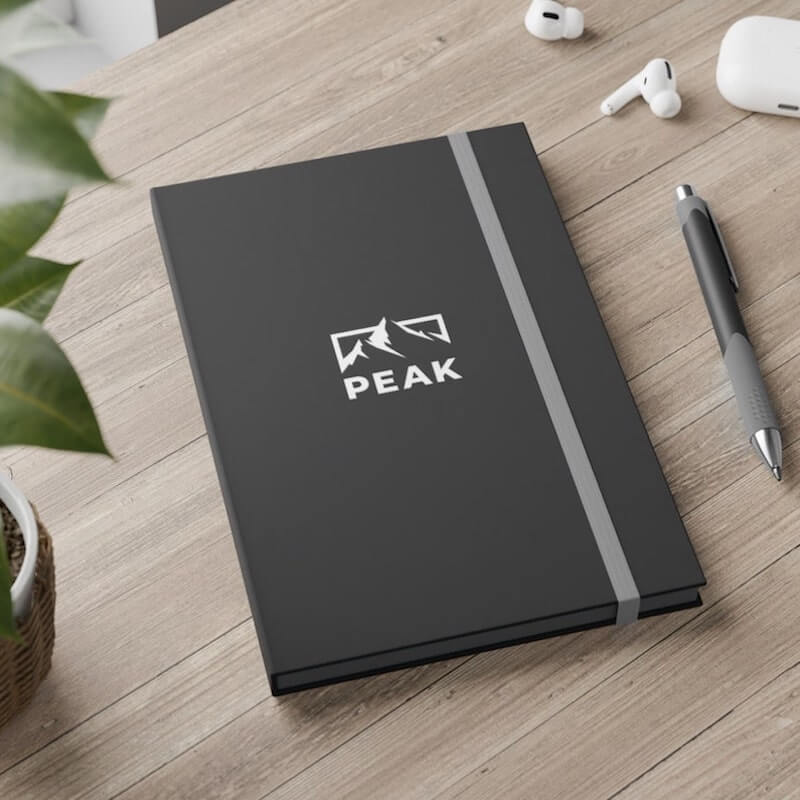 Journals are typically used for sensitive writing, while notebooks are better for daily run-of-the-mill tasks. As the shy brother of a notebook, journals prefer to keep things to themselves. If you want to create truly great swag for employees, keep the difference in mind.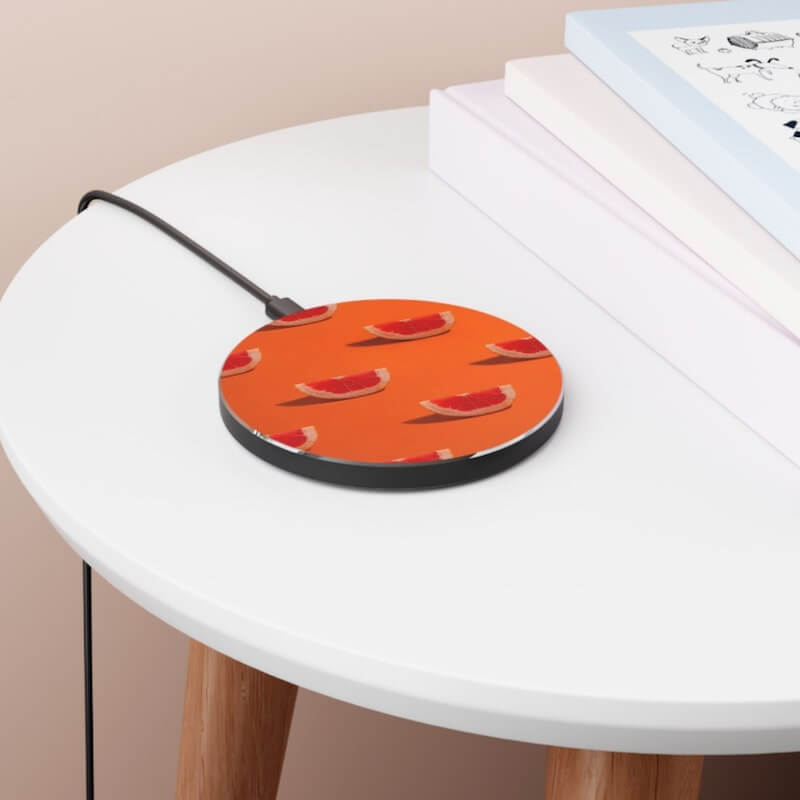 For entertainment or practical purposes, people love customized tech accessories. If you want to create high-quality swag employees can use every day, tech accessories are the answer.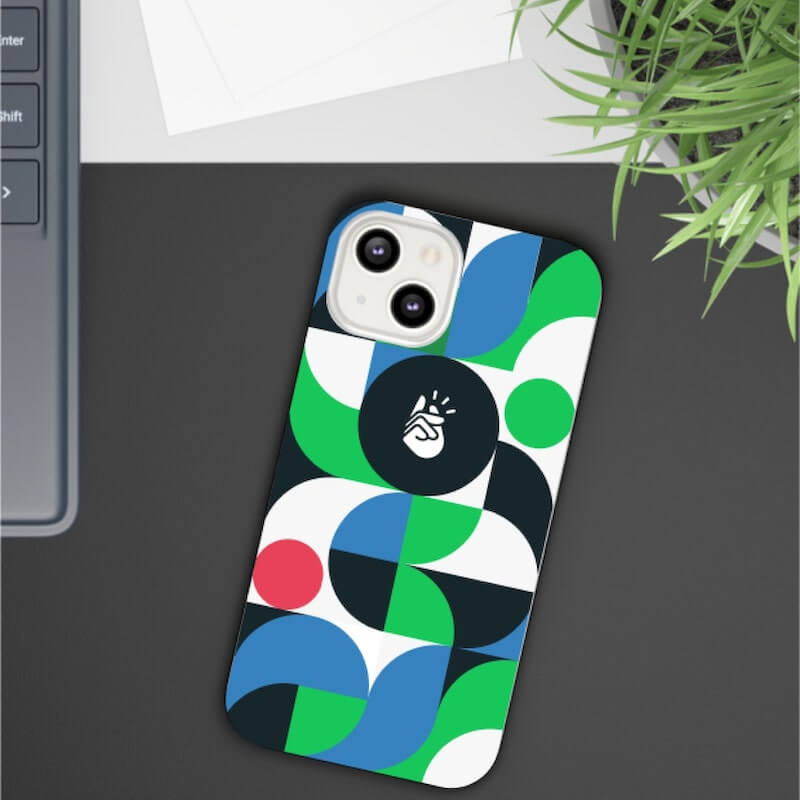 A combination of style and functionality, custom phone cases are an excellent swag idea. Considering most people own a smartphone – they're a gift that'll be used and appreciated every day.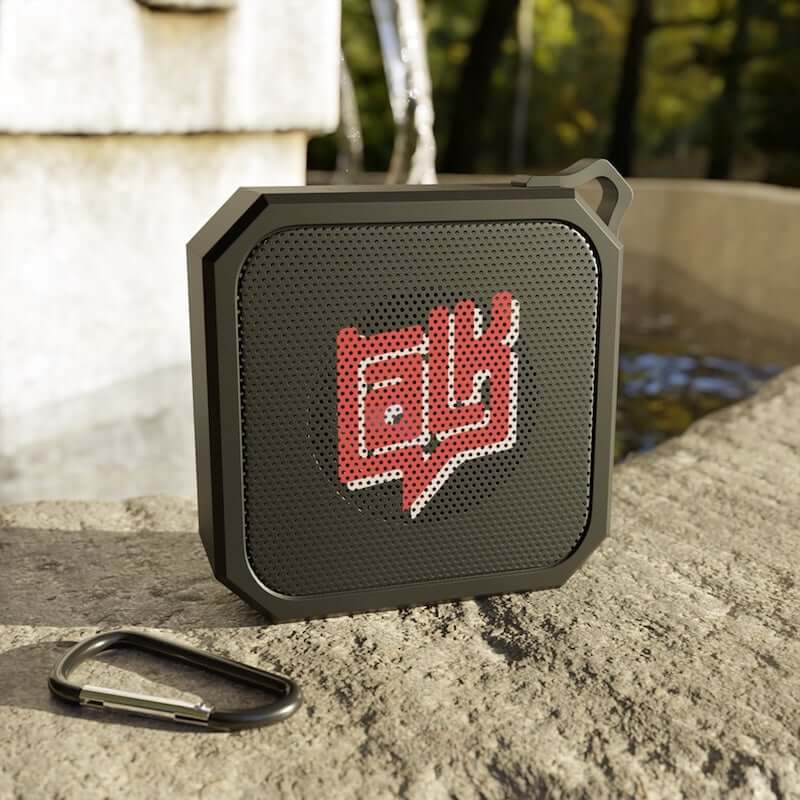 Winning the hearts and minds of your audience is easy with custom Bluetooth speakers. Music promotes a lively mood making them excellent gifts to encourage good vibes wherever they go.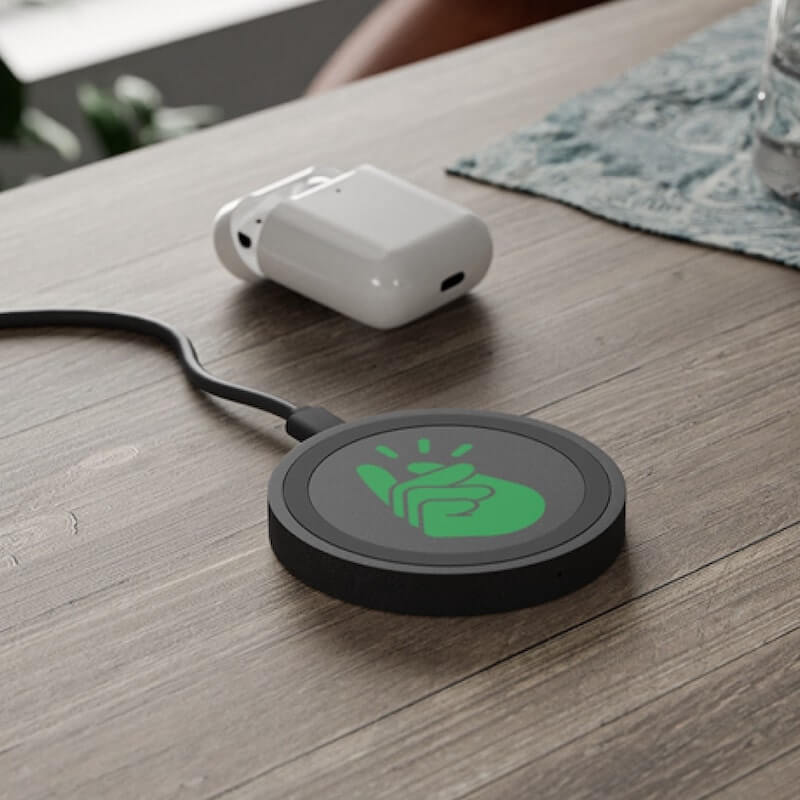 A product that never experiences an existential crisis – the wireless charger is extremely useful and always in high demand.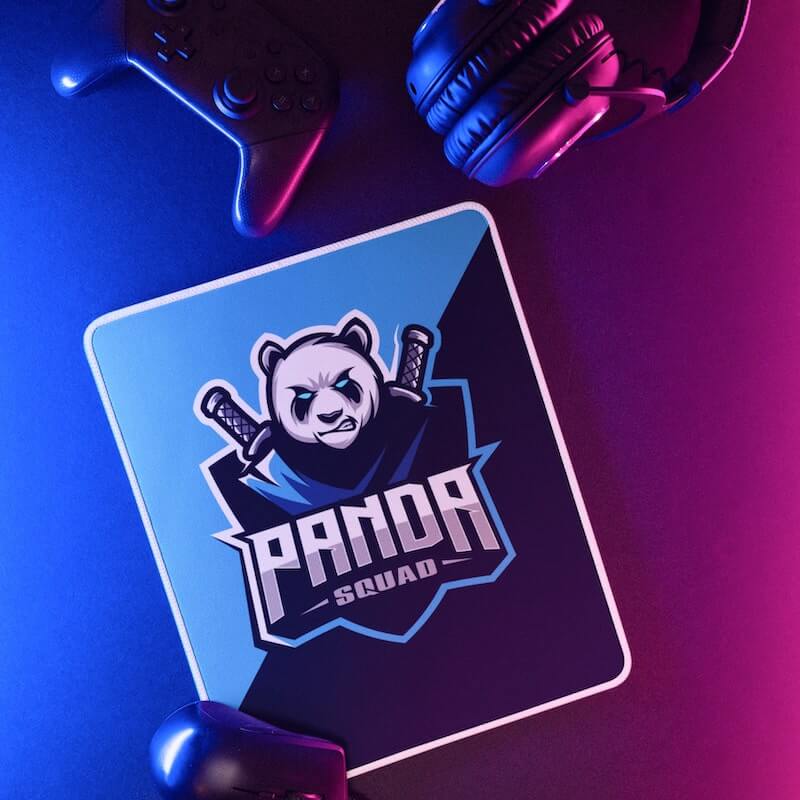 Gaming accessories rank as one of the best ideas for company swag – especially in the IT industry. There's no doubt that the global video game industry is extremely popular, with a market that continues to skyrocket – a worth that'll reach $268.8b annually by 2025.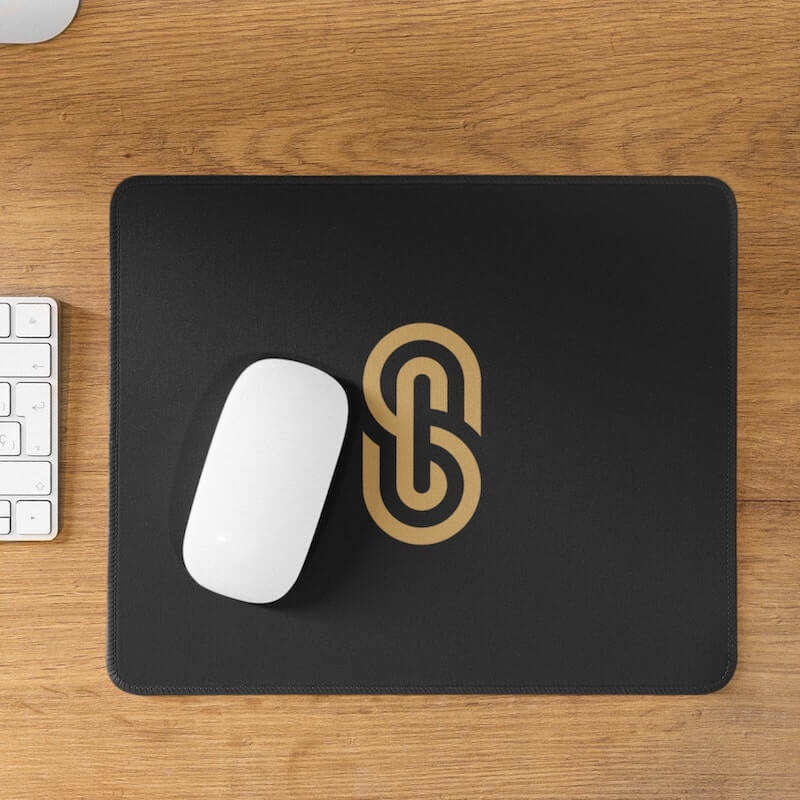 As aesthetically pleasing as they are practical, custom mouse pads are a reliable way to leave a lasting impression on employees and customers alike.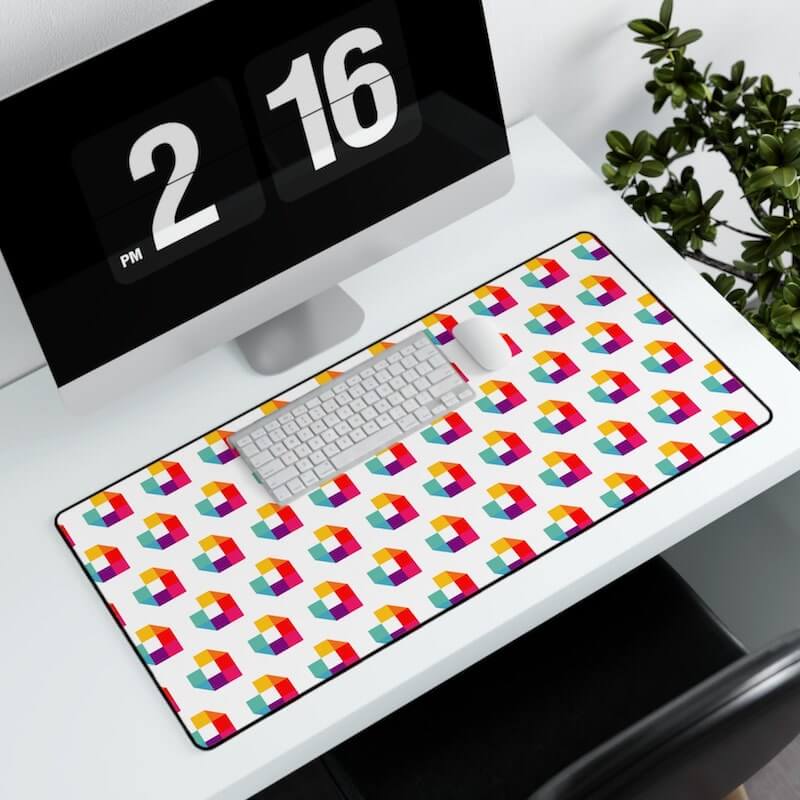 With an awesome design, desk mats greatly improve the overall vibe of a workspace. Perfect for both remote and in-office employees – they're an excellent choice as a promotional product, improving comfort and productivity.
Picked an Item? Add a Design and Order Today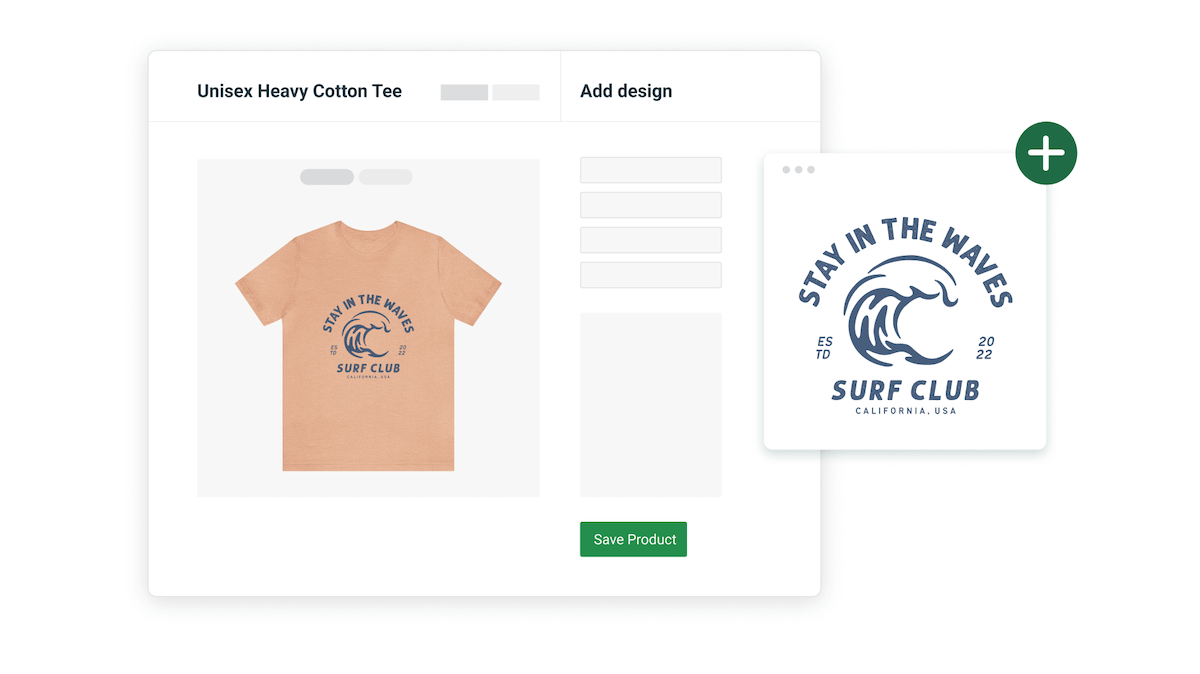 With our user-friendly Mockup Generator and our Catalog of more than 850 promotional products, anyone can turn their company swag ideas to life with ease. 
In a few clicks, add a logo, images, text, or a combination of these to create awesome swag that ticks all the boxes – high-quality products, vibrant prints, and good prices.
Once you've made your designs, we'll do the rest of the heavy lifting for you – printing, packaging, and shipping.
Design Your Branded Apparel Today!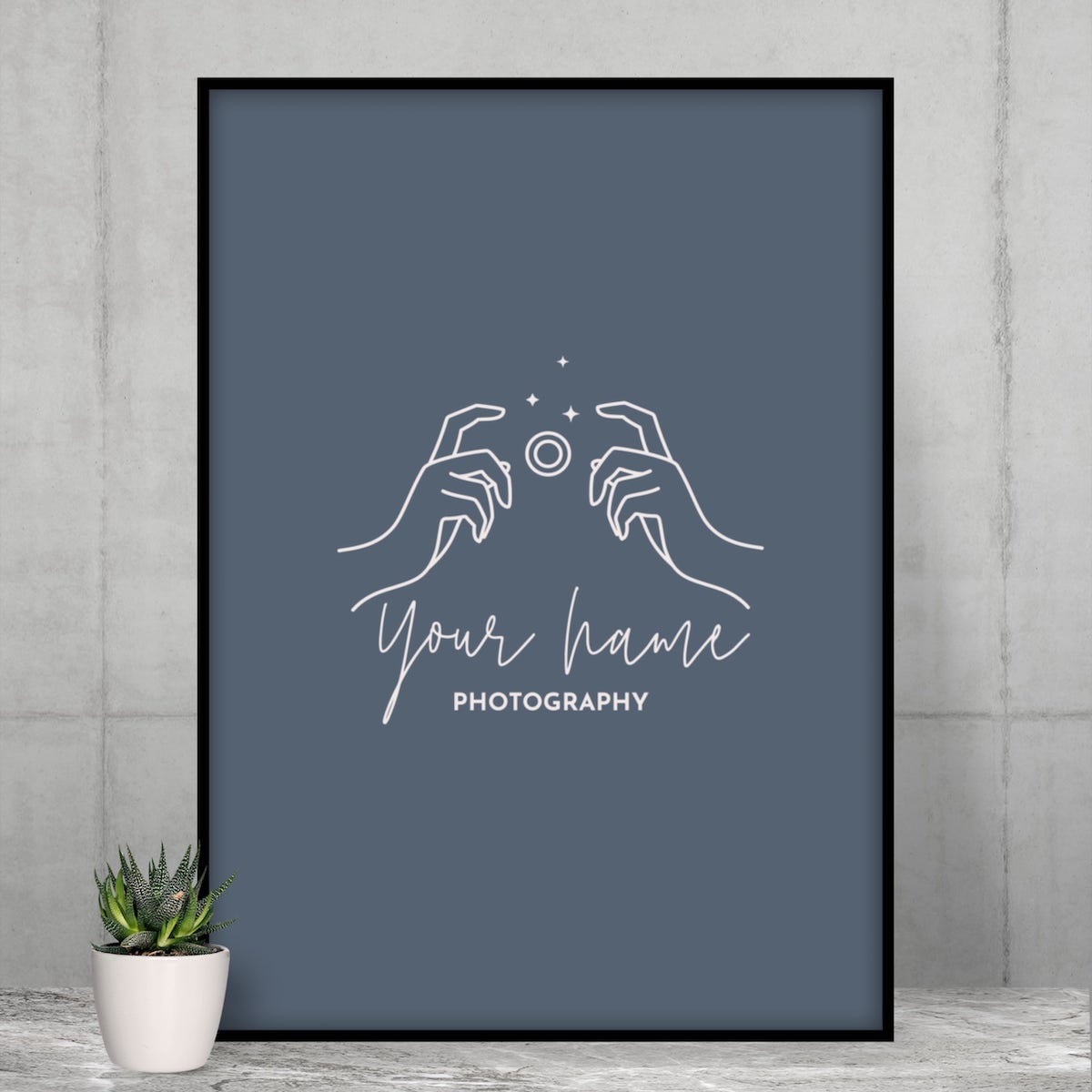 A fun way to add a personal touch to any room, home and living products have no rivals as they mix and match in various settings.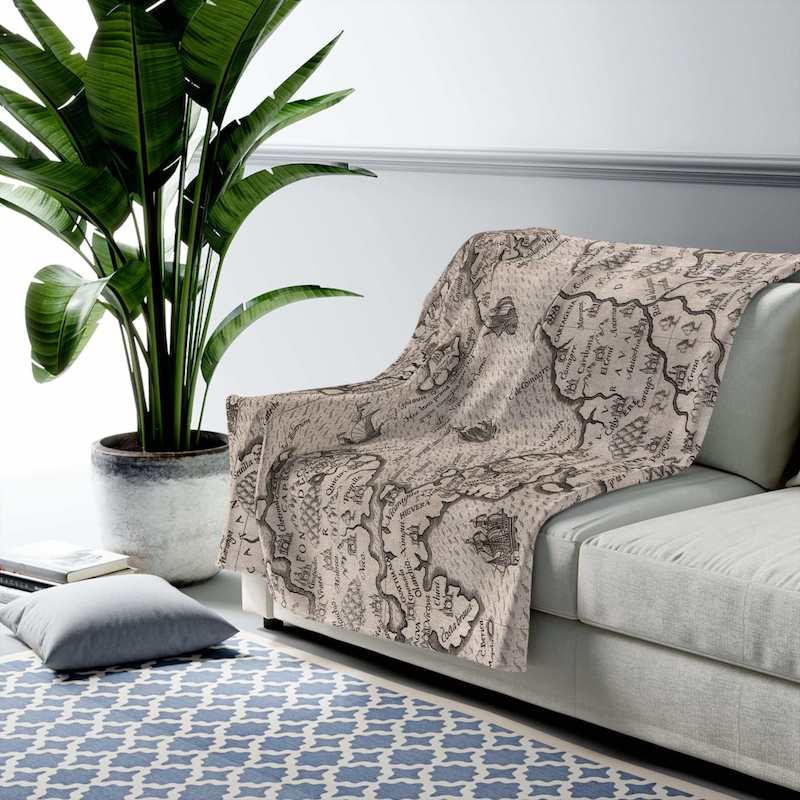 With a variety of styles to choose from, finding and creating the perfect stylish, cozy, and custom blanket is easy. It's a soft way to warm your audience's heart.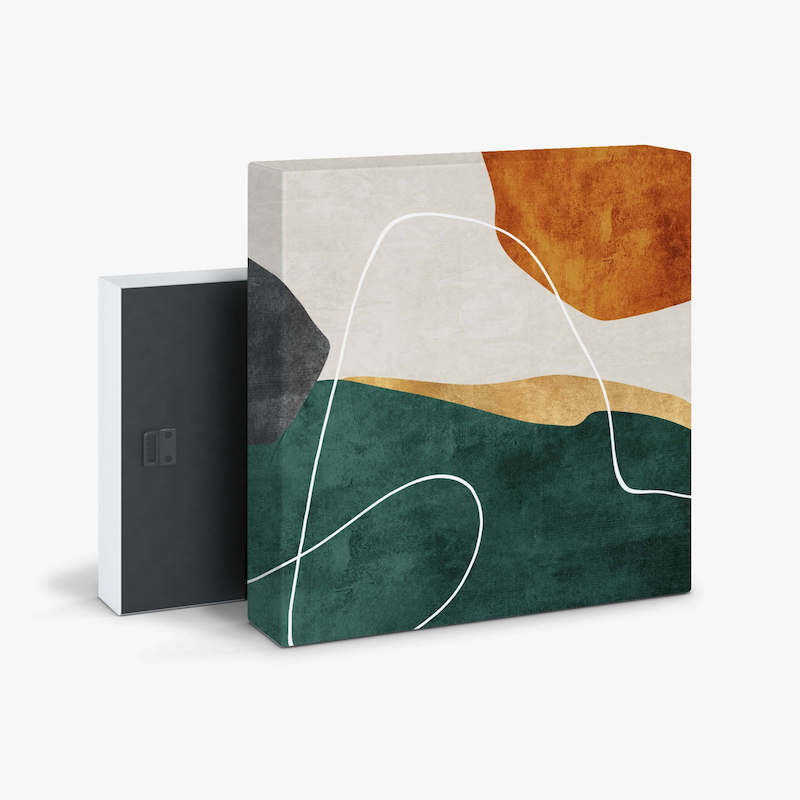 Whether they're for the office, at home, or at company events, a business can customize canvases in any way they like, creating the perfect promotional art.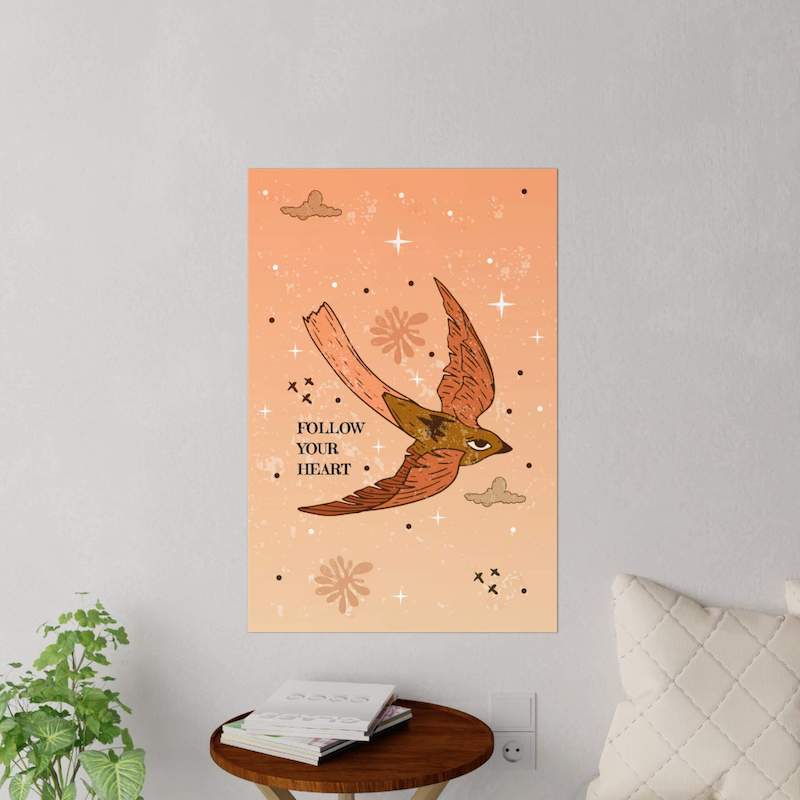 An easy way to liven the surroundings, the humble poster can turn any space – even the most bland ones, into a colorful branded oasis.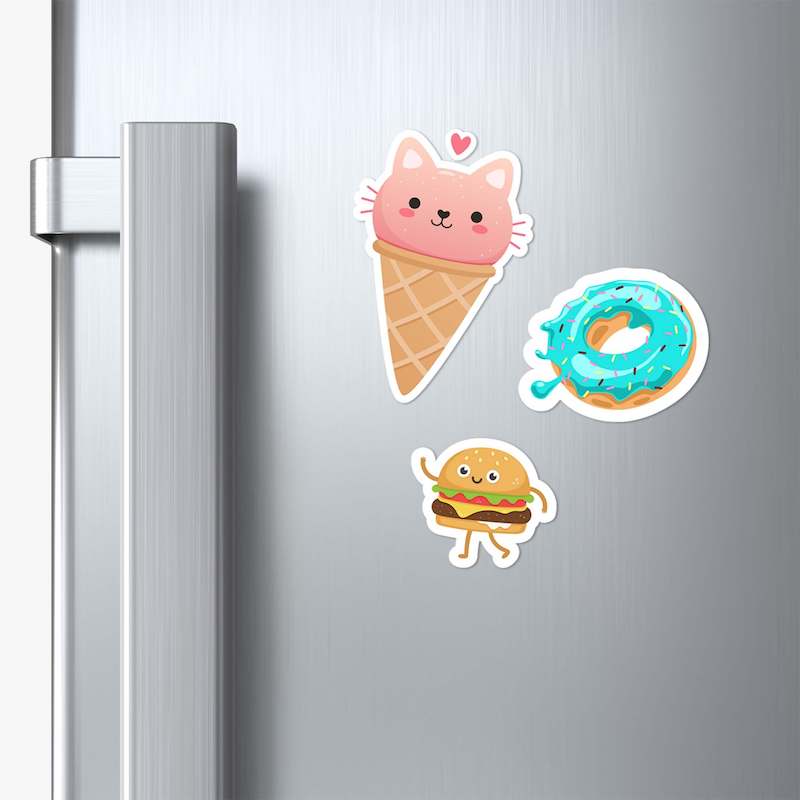 Whether they're for promoting a business or decorating remote employees' accessories, magnets and stickers are a great way to bring brand awareness and a little fun to everyone's lives.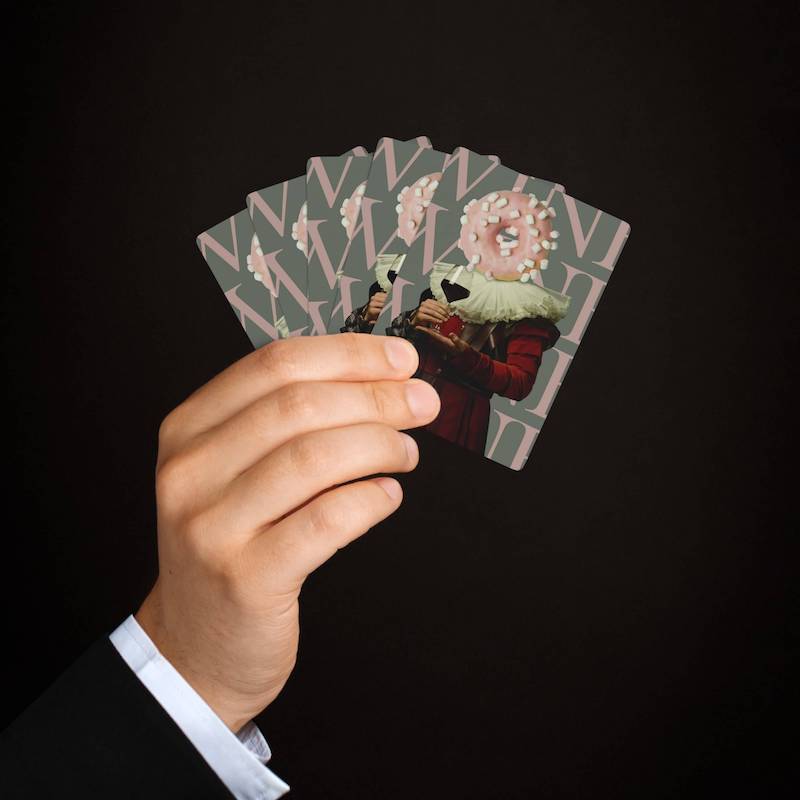 A fun way to add some joy and a light-hearted mood to your company's swag boxes, puzzles, playing cards, and ping-pong balls are a great option.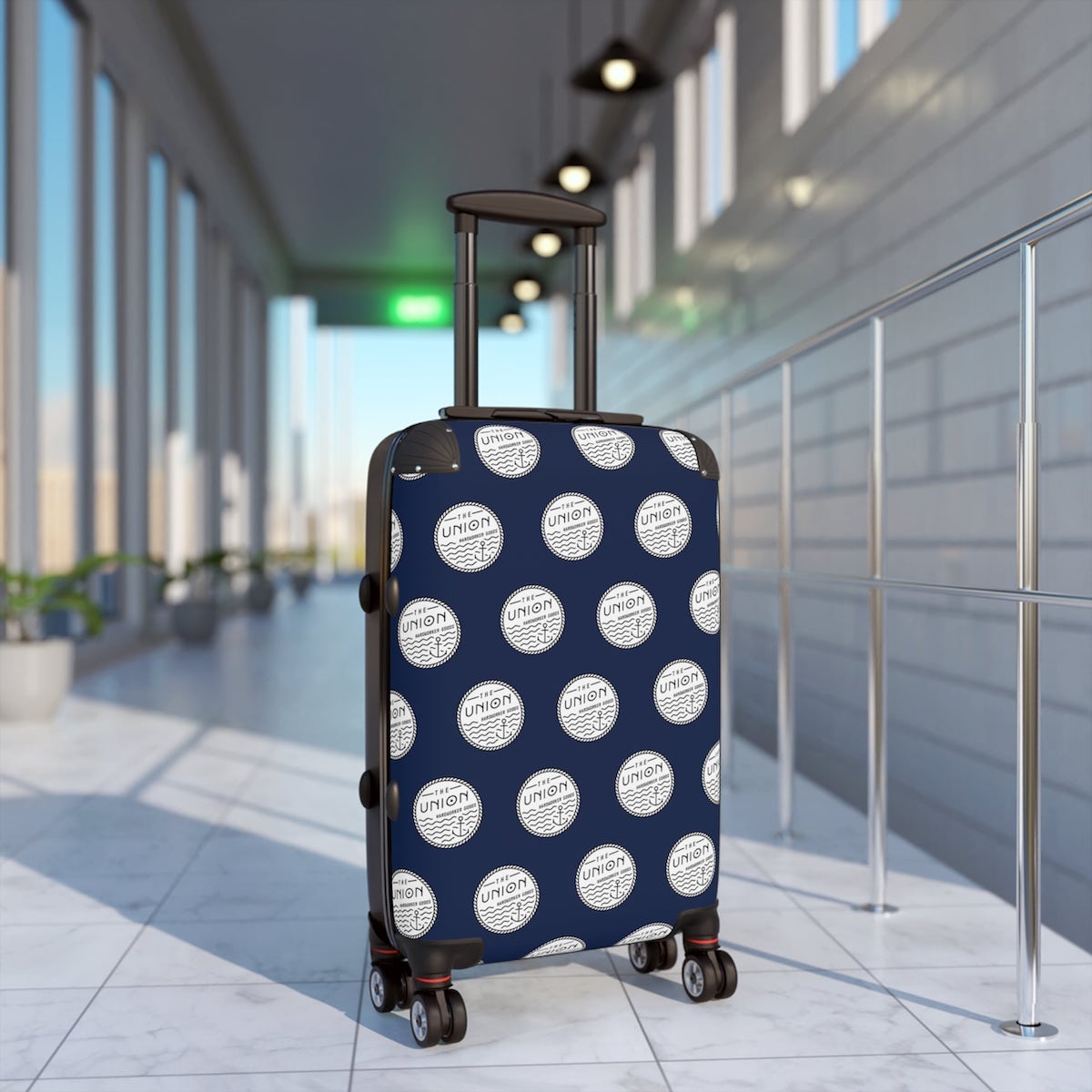 Travel accessories are practical for international and domestic trips – camping, hiking, and road trips, where your brand can benefit from exposure all over your home country or far away places. With the right accessories, vacations can be more enjoyable and memorable.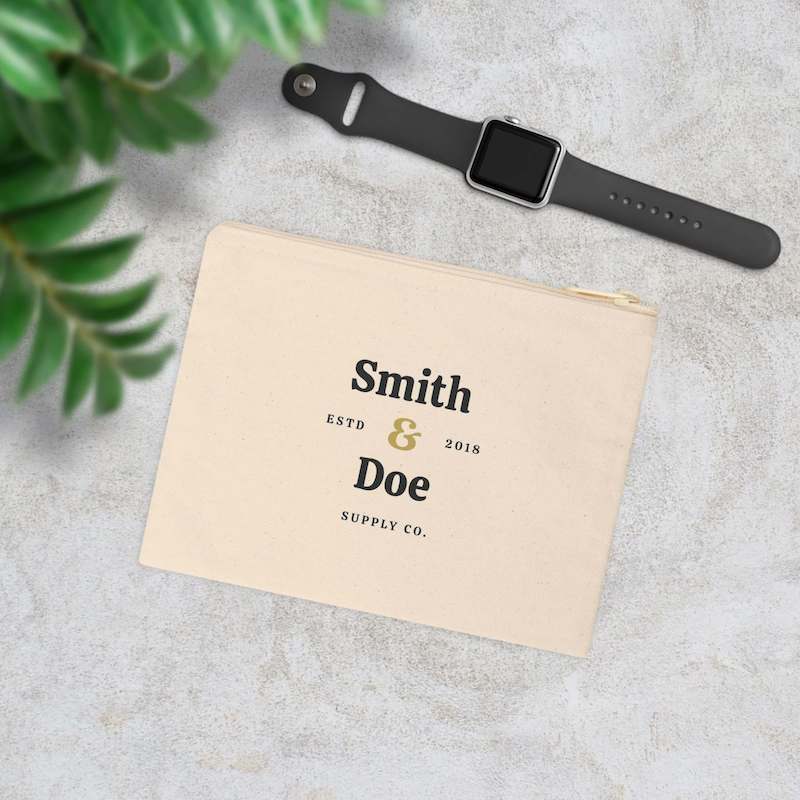 Add style to practicality with branded accessory pouches. They help to keep valuables safe and are always appreciated.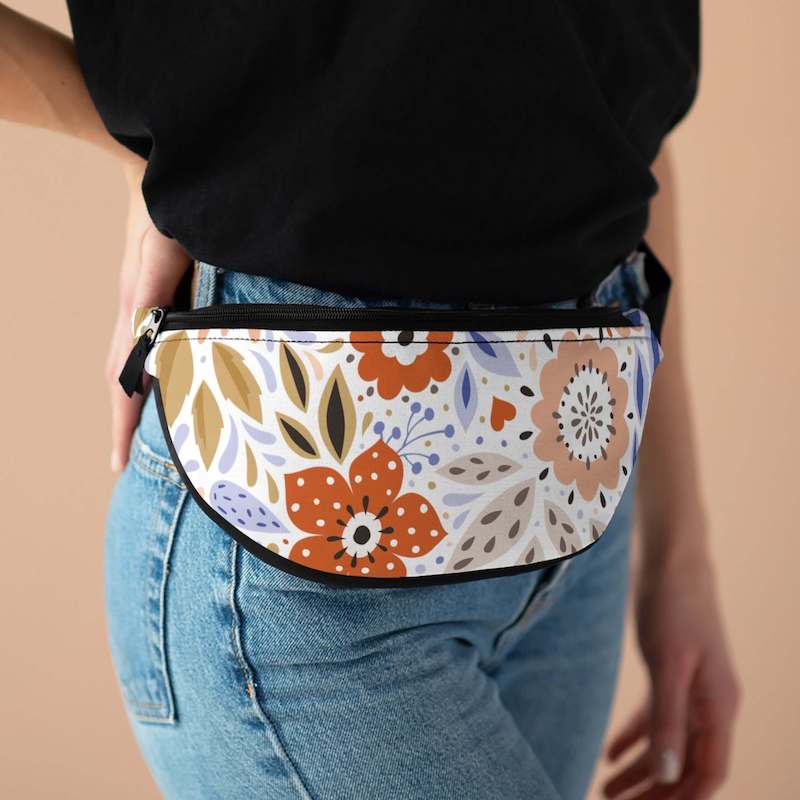 The fanny pack, also known as a waist bag, belt bag, or hip pouch, has proven its true value as an undeniably useful item. This is the perfect accessory for a hiker, camper, or anyone wanting a hands-free approach.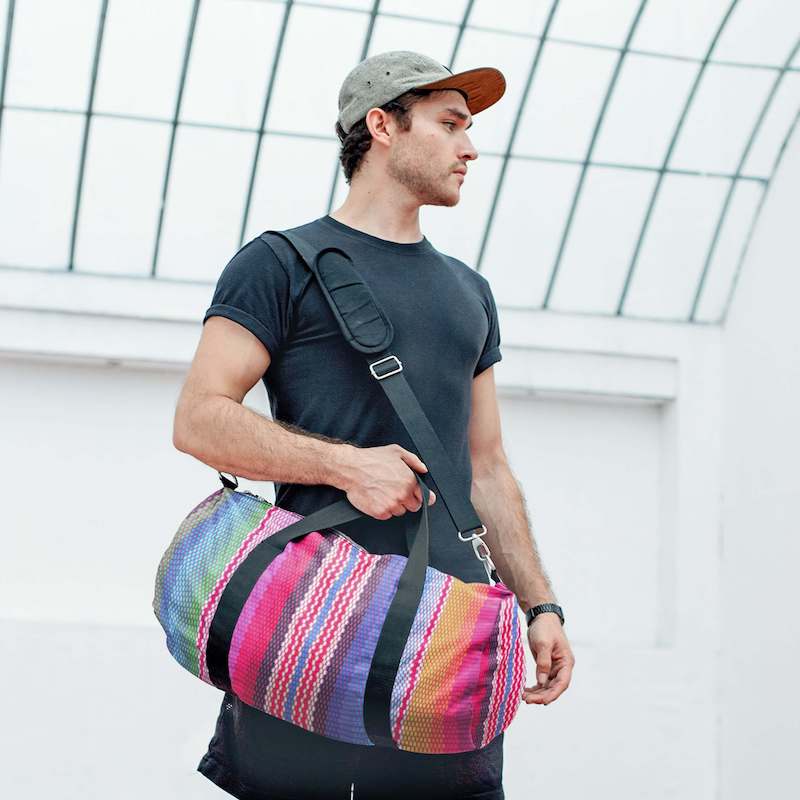 Most people enjoy traveling and are eager for exploration. Whether to the beach or a city nearby, travel bags are a handy accessory.
As we end our rundown of the 32 best company swag ideas, we hope you found inspiration. Creating the perfect company swag items may take some time, but it's worth the effort.
Why is good company swag important? 
It's a wallet-friendly way to promote your company's brand.

Increases brand loyalty with high-quality products.

Strengthens team spirit and employee morale.

Improves employees' onboarding experience.

A perfect gift box for a team-building event.

An ideal way to express gratitude for achievements and contributions.
With Printify, anyone can design the perfect swag item – or hundreds of them – building brand awareness with minimal effort and leaving a long-lasting impression on employees or clients.
Turn Your Company Swag Ideas Into Reality Today!
Share the article
Topics