How to Sell Art Online and Make Money?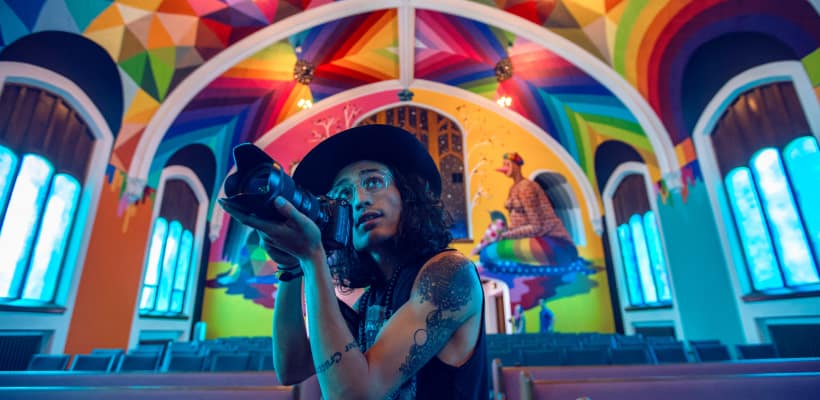 When the internet was first becoming the e-commerce powerhouse it is today, everyone from clothing retailers to electronics manufacturers questioned whether or not their products would be viable online. No one will want to buy clothes they can't try on first, the clothes stores and department stores said. We now know this isn't true – but one corner of the market still resisted the draw of the internet – art. Here's our start to finish guide on how to sell art online with custom printed canvas.
New Markets Redefining How to Sell Art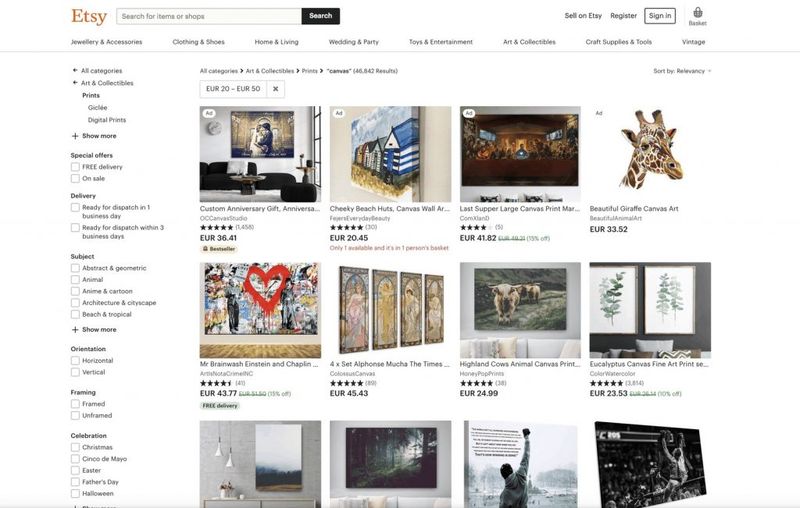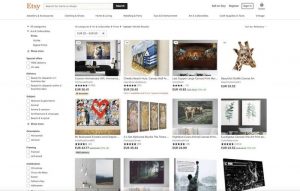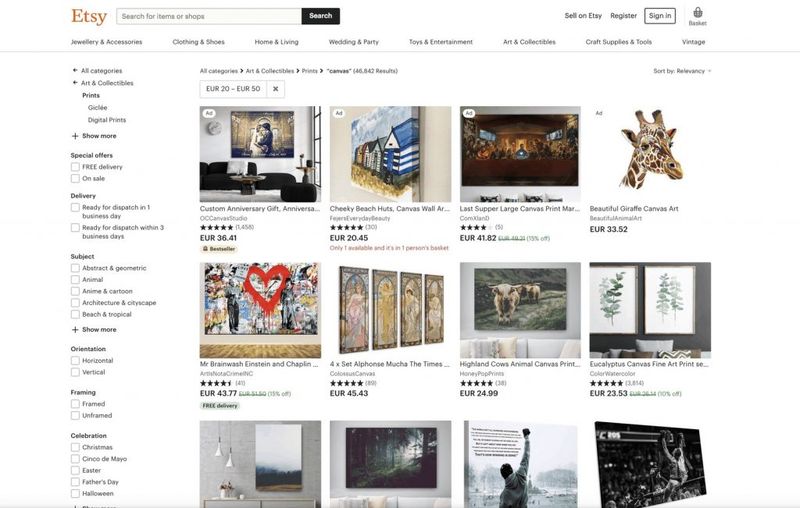 For many years, artists resisted putting their works online, because they would typically be asked to set a price. Prices at art galleries are negotiated on the spot, and setting a price online was seen as "tacky" and might devalue the piece itself. No longer. Times change and the internet is creating more exposure for artists, offering a way how to sell art online – and actually, increase the value of their art by exposing them to new markets and people. This is truly a great time to start selling your art online.
How to Sell Art Online and Make Money
The whole purpose of learning how to sell art online is to make some money while doing it. Sure, some like to make more than others, but the end goal is to make money selling art online. The great thing is that we can all learn from others who have already walked the path, we can listen to their advice, and pick up some tips on how to sell your art online. 
Meet Laura, she is here to tell you about her story, and how selling art online with Printify is has helped her realize her dream of becoming a photography artist. 
Selling art online is not only a cost-effective method, but it also allows you to keep your collections updated, you can push your best sellers and continuously develop ways how to sell your art online. 
Like so many products, the key part of selling art online is to identify your target market. Unlike other products, artwork can be quite specific, it's a little bit of you on a canvas. This is a good thing, however, as once you build a following, your customers will keep coming back for more. 
A great little hack how to sell art online, with every print you sell, you can offer a small postcard size print of your other art too. That way, your customer will get what they orders, plus a small gift and example of the rest of your collection. This is also a nice way to say thank you to your customers for their support. 
Offer repeat purchase discounts, in order to build your community of buyers, make sure they have a reason to come back and buy more artwork from you. Offer 10% off on future purchases, or even better, a referral code that will reward buyers for referring you to other customers.
These small gestures can go a long way, and certainly a great way how to sell art online and make money. 
Finally, another great tip, design your artwork so that your collections work together. Customers love to create montages and art clusters on their walls. Encourage them to buy more than one print by designing a range of images, patterns and designs that look better together, rather than on their own – sell collections.
How to Sell Your Art Online: Where?
With some many great platforms to choose from, it's quite easy to go round in circles trying to select the best one. The truth is that they all have good and bad sides, so we will help you with a quick overview of the most popular platforms, the first of a few basic steps on how to sell art online.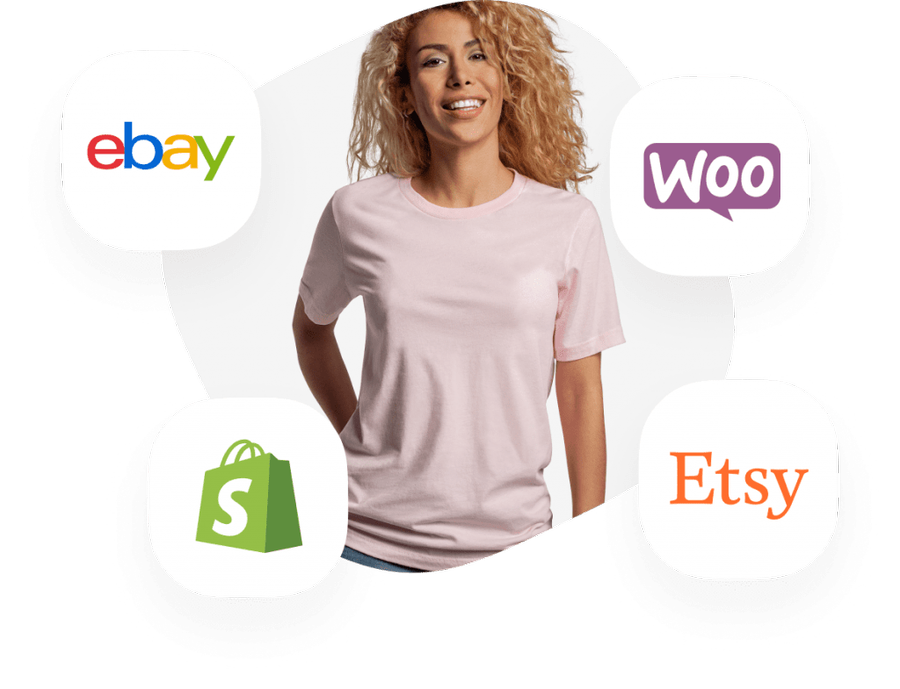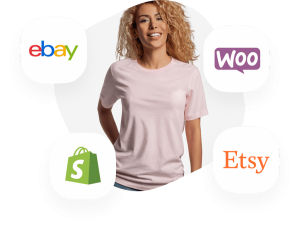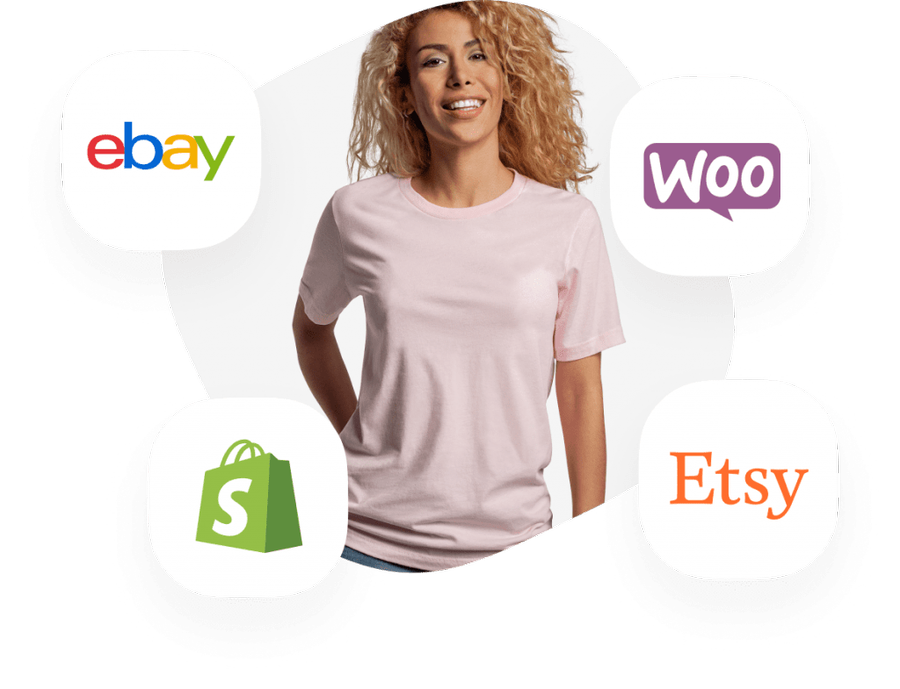 Etsy: Is a great online marketplace for print art and is an easy place to gain some exposure quickly. It is also the most popular place for artisans, artists, and craft makers to showcase and sell their artwork. If you don't have your own website then Etsy is a strong contender to be the best platform for you to start selling art online. 
eBay: Most of us are familiar with eBay, the world's largest online marketplace. The great thing about eBay is that buyers are often looking for a niche product if your artwork targets certain interest groups, then eBay could be the platform for you, presenting a great way how to sell art online and make money.
Shopify:  If you'd like to have your own site and allow you to brand yourself a little bit more creatively, Shopify is the largest online e-commerce platform in the world. Using Shopify will also give you easy access to advanced sales metrics and analysis, and also allow you to have your own domain name.
Woocommerce: If you already have a website and don't want to transition to Shopify and are a bit more technical, you can start selling art on your WordPress site by using Woocommerce, the massive free online shop plugin for WordPress, for selling art online. The great news is that all of these choices integrate with Printify, so you'll have an easy path to sell your art with Printify.
All of these platforms provide the tools you need to start selling your art online, it's just a matter of finding which one works best for you. Many merchants will run one marketplace platform, like Etsy or eBay and alongside that their own website. 
This is a good way to build your own online presence while generating sales. As you become more established you can then begin to add some budget to your own website and gradually move away from the marketplaces (if you wish). 
Learning how to sell art online is a fun process, with plenty of help and tutorials out there especially for Etsy, you can check out Youtube and pick-up tips from sellers who have already tried and tested selling art online. 
One other channel that you can look at is influencer marketing.
Try asking friends and family to take a photo of your artwork and share it on their social media, this is also a good way to get started with your social proofing and a vital part of how to sell art online. Once you have gained a following, you can reach out to more established influencers that can help you reach a larger audience, although be prepared to pay for that exposure.
Selling Art Online With Print on Demand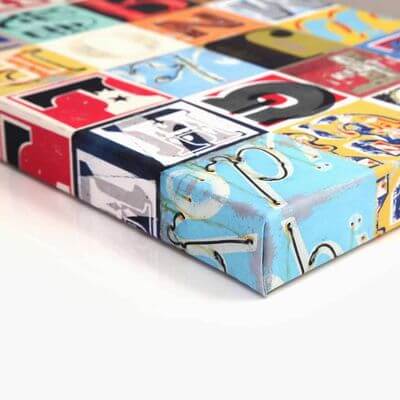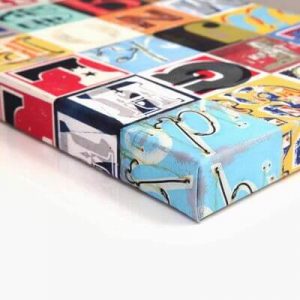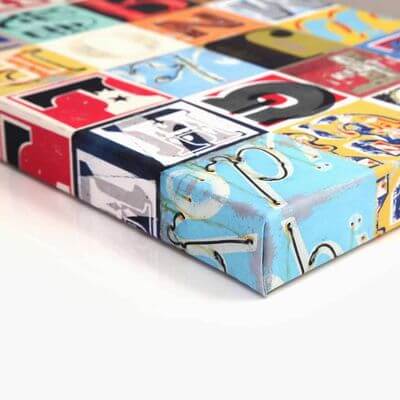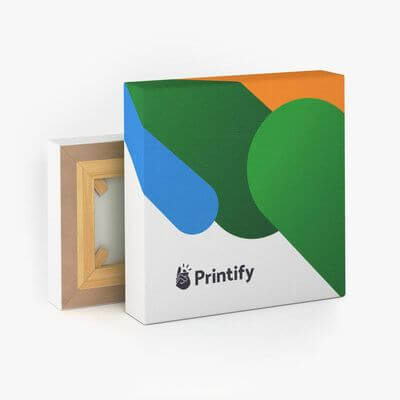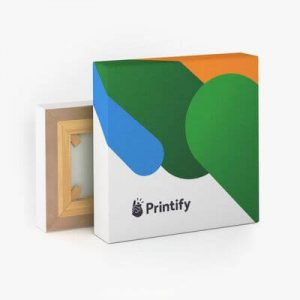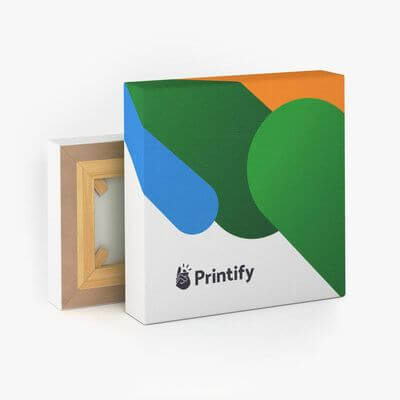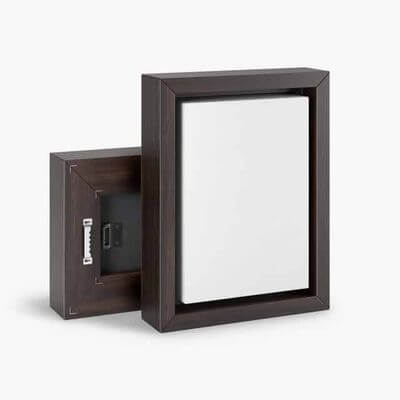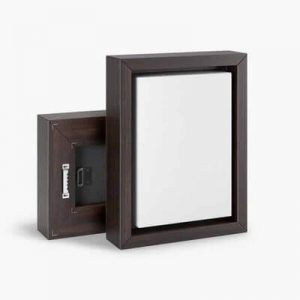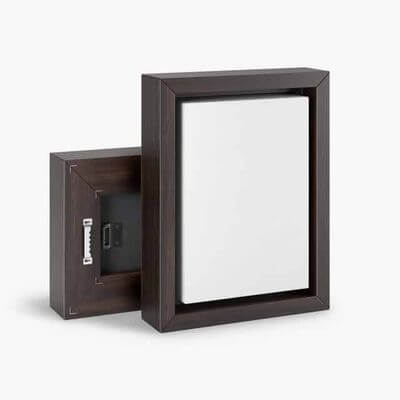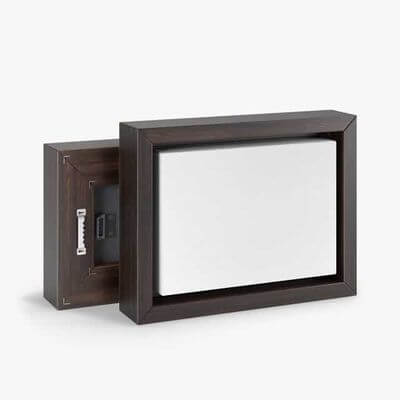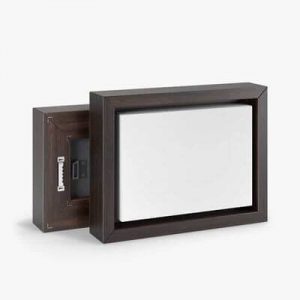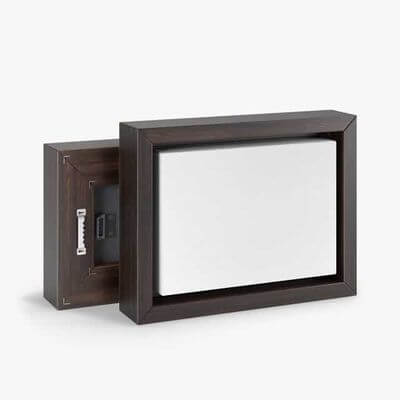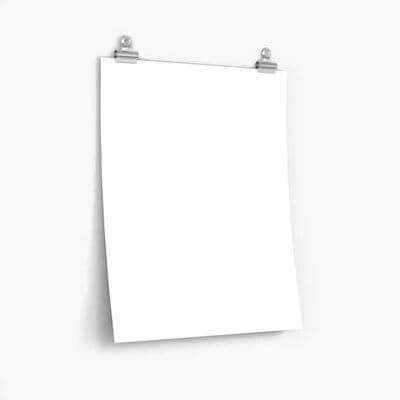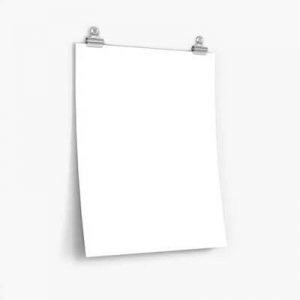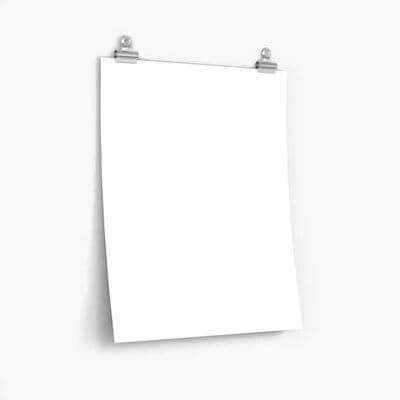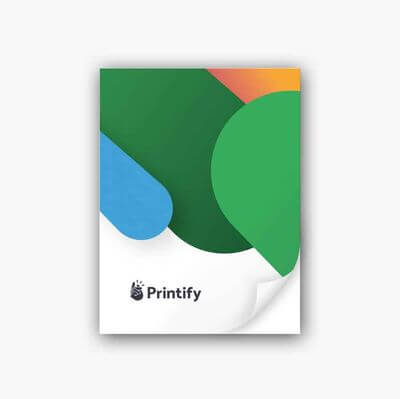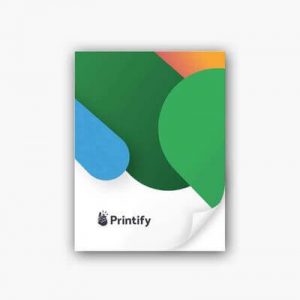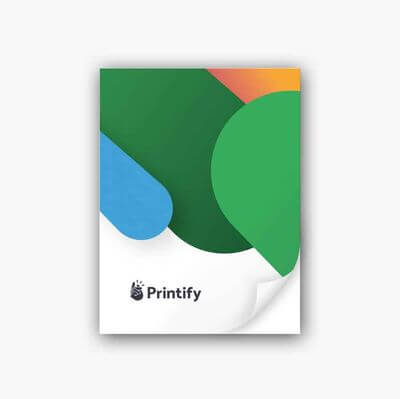 If your art is mainly digital, created in a program like Adobe Illustrator, then you're in great shape – most of your art can just be neatly transplanted to be used in online print sales.
However, If most of your art is mainly physical paintings and not digitized, you may be wondering how to sell your art online. You're right to think that you'll need a high-quality image of your art for printing, but how do you do this? If you have large artworks or pieces, then your only option is to find a print shop to scan it – a total bummer. Luckily, you should be able to use a decent quality scanner or even a digital camera to take an image of your artwork if it's on the more manageable side. From there, if you have photoshop skills, you can edit it and adjust for contrast and brightness.
Check out this handy tutorial from Iris from "Iris Impressions" to find out how to get that art digitized.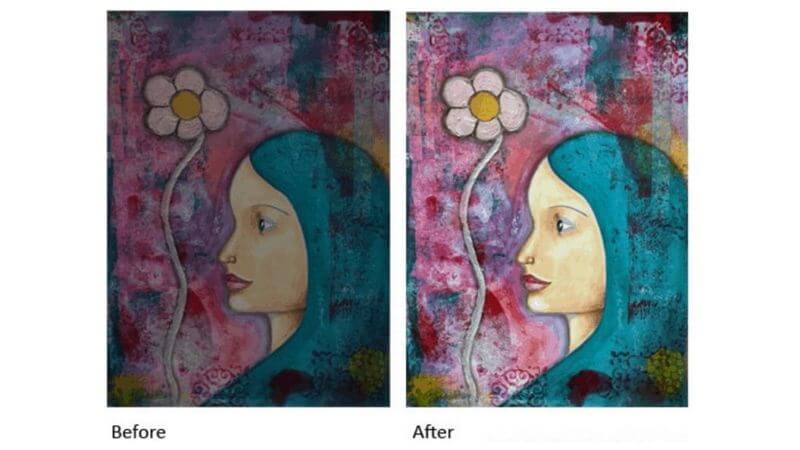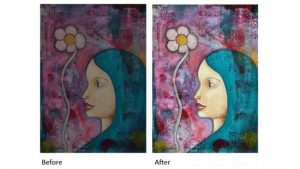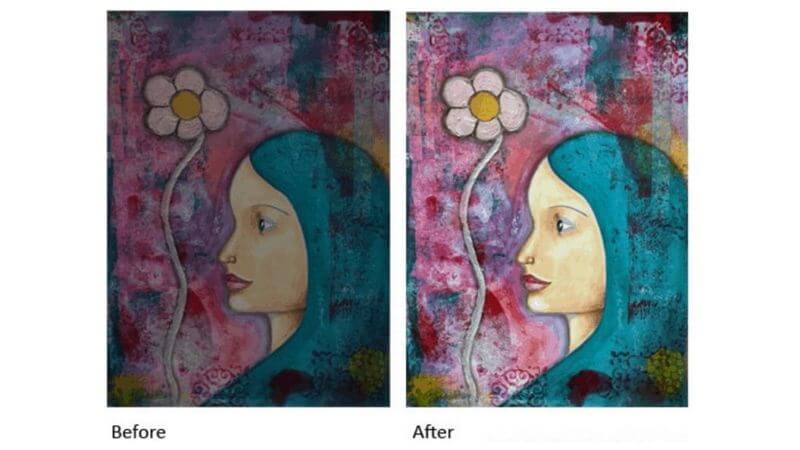 How to Sell Art Online: Set Up
Now you've got your store set up, your next step is to get your prints up and onto the store with Printify – print-on-demand platform. We've got a great deep dive on the intricacies of how to get started, so take a look at these additional articles if you're wondering about Getting Started With Printify.
If you're going to sell your art, you definitely need to get the product page down right. You'll begin making your print with our editor:
Pay attention to the size in the bottom right that indicates the best pixel size for the print. We'll also automatically test the quality of the image and let you know if it meets our printing standards. You can change the style by clicking the gear icon at the top, which also shows the size variants that you can make your print available in.
Remember that with print on demand, there's nothing printed until its sold, so you can sell your art in many different sizes before having to print them.
Publish your product and go live through your platform to get it up for sale.
How to Sell Your Art Online: Marketing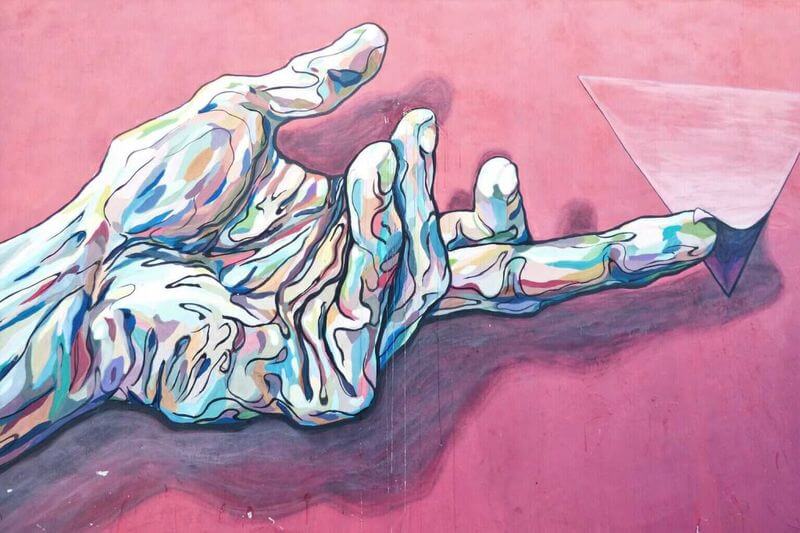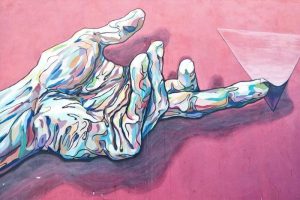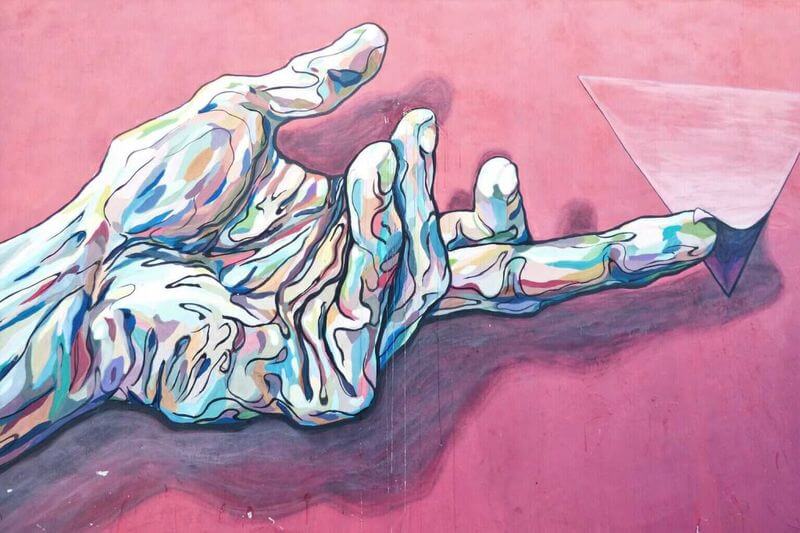 Now comes the difficult part: getting buyers to buy your prints online. Getting sales is all about traffic to your products, and traffic comes from different sources. A lot of money can be paid in order to sell your art online and get traffic, but you're trying to make money with your art, right?
Useful source: 9-Step Guide to Marketing Your Art Without Being Salesy
Etsy is perfect if you're just starting out and need a platform for exposure. Etsy provides built-in traffic and searches features that you don't have to pay for until you make a sale. Many artists and creatives choose Etsy for just this reason, they want to be discovered or want the built-in traffic that Etsy's platform provides them. If you're just starting out as an artist, or you're considering building a separate online identity for print sales, then Etsy might be your best route, especially at first.
If you're a more established artist and you have a decent following, or you like the flexibility that your own platform brings, then you may want to choose Shopify. Shopify is the ideal solution for getting a site up and running quickly, but you'll have to market yourself for the traffic. Woocommerce is the most complex but also the most flexible setup, and again, you'll have to supply the traffic for the sales!
How to Sell Art Online via Social Media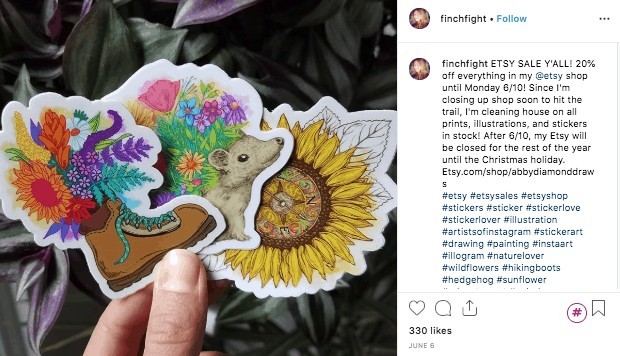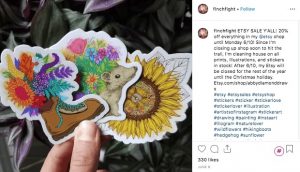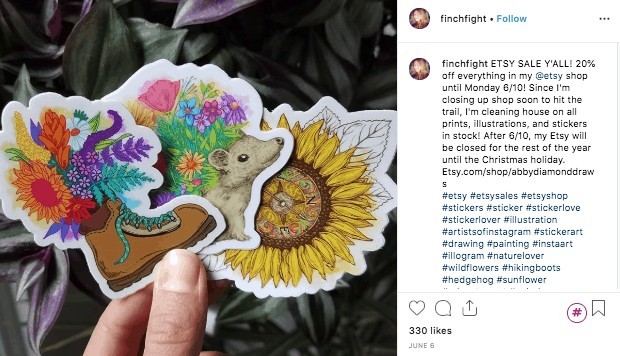 Social media sites like Facebook or Instagram can provide great sources of traffic. Lots of artists, creatives and photographers are on Instagram already and have a significant following.
If this describes you, then you can make your page shoppable and your Instagram followers can view and purchase products directly from the app! Other things you can do: ask your friends and family to like and share your art now that you've launched your store. You can also use social media to sell your art through giveaways or contests – these are usually pretty cheap because you're providing products at your cost, but increase your breadth and reach tremendously!
Get Started Selling Today and Start Making Money With Your Art!
At Printify, we have tons of help, support, and love for our creatives and are 100% focused on helping you succeed. Log in today and begin your print journey!
Create Your Own
Print on Demand Success!
Share the article
Topics