How to Start an Online Boutique in 10 Easy Steps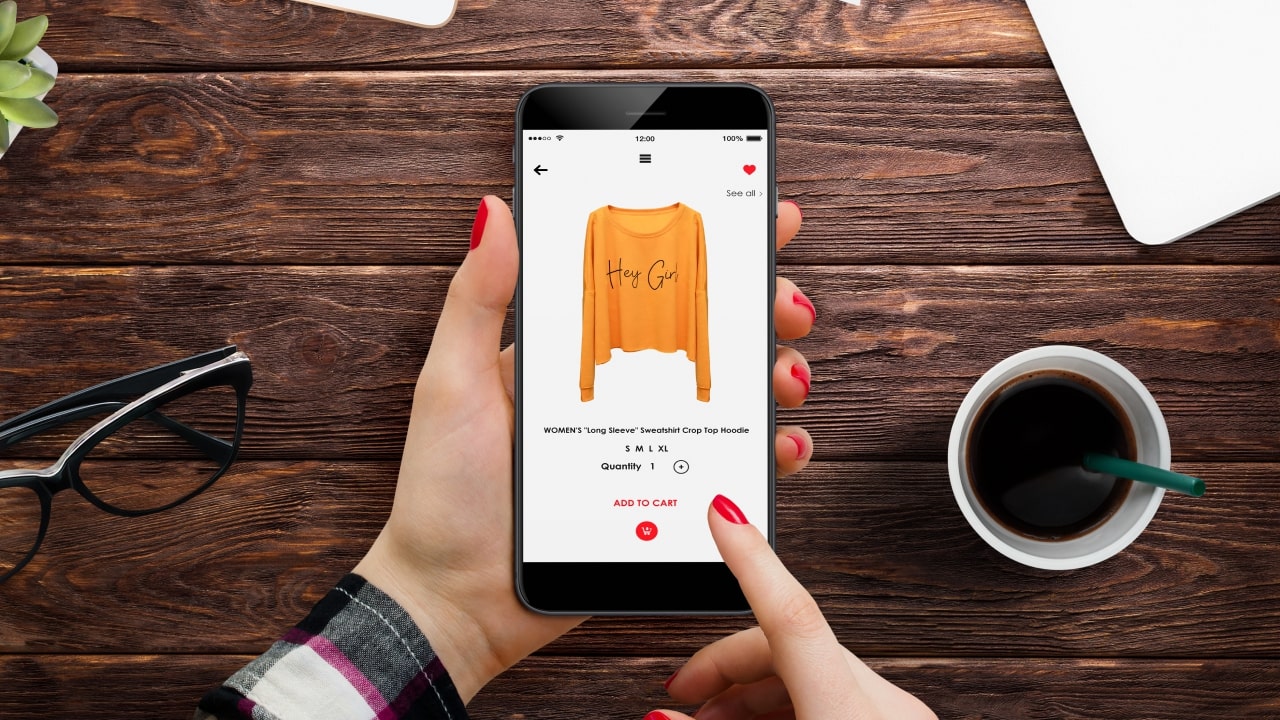 As more and more of us shop online, one might begin to wonder how to start an online boutique. It sounds fabulous, yet expensive, right? Wrong. 
What if we told you there's a super low-cost way to start an online boutique? Print-on-demand dropshipping is the perfect solution for those looking to get their feet wet in the fashion industry without breaking the bank and needing a physical location.
In this article, we'll go through all the steps small business owners need to take to start a successful online boutique with no money. So sit back, chant your new mantra, "I am successful, I am creative, I can do this," and let's dive in.
Why Open Your Online Boutique With Print on Demand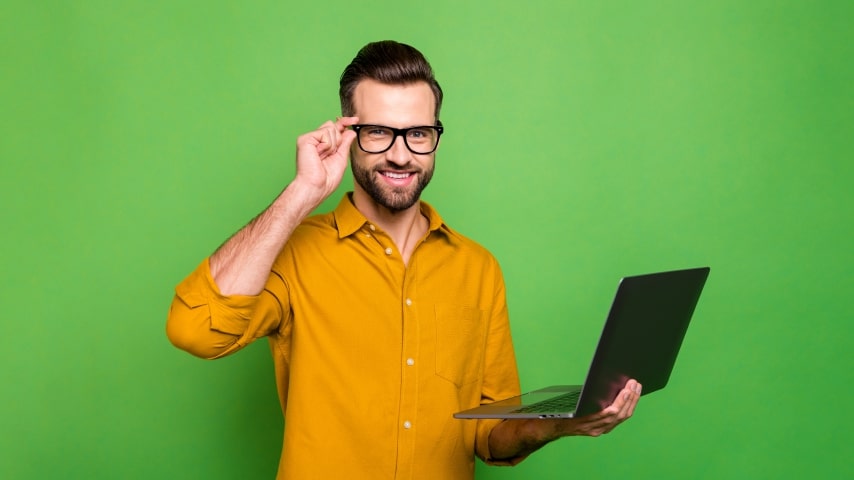 Deciding to sell boutique clothing online is an excellent decision due to the specialized nature of the items you offer in your store – the competition is much lower. 
What do we mean by 'specialized nature'? An online clothing boutique is a small shop that sells selected apparel and accessories. And the popularity of this approach is growing by the minute.
According to Statista, by 2025, the online fashion retail sector could bring in almost $300 billion in sales.
Several factors contribute to this increase in online shopping. One of the main ones is the comfort level that shopping via mobile devices or laptop provides shoppers.
There is also an increase in trust that online buyers have when purchasing online. Websites and platforms have also become a whole lot friendlier when it comes to user experience.
And when it comes to the best method, it is, of course, print-on-demand drop shipping.
How to Start a Boutique With No Money
The print-on-demand (POD) dropshipping model allows getting your foot in the boutique business at very low startup costs. Signing up with platforms like Printify, and using them to create your products, is free. 
The only costs associated with POD depend on the marketplace or platform you choose for opening your online boutique or clothing store. Some, like Etsy, are free, and you only need to pay a small amount in Etsy fees.
Over the past several years, the POD industry has grown significantly and is expected to reach 39.40 billion by 2030.
How Exactly Does Print on Demand Work?
With POD, you sign up with platforms like Printify, which works with a global supplier network and offers various customizable goods. 
Merchants can apply their designs to these products and sell them per order under their brand. 
With print on demand, you don't pay for the product until after somebody buys it. This means you don't have to purchase any items in bulk and hold a massive inventory.
How to Start an Online Boutique in 10 Steps
Now that you've learned about print on demand, it's time to start your new eCommerce business – an online boutique where you can sell everything from apparel to combat boots under your own brand at super low startup costs. 
There's no better time than now to find your niche, draw up a business plan, and move toward your goal of opening your own boutique online. Follow these steps to get started.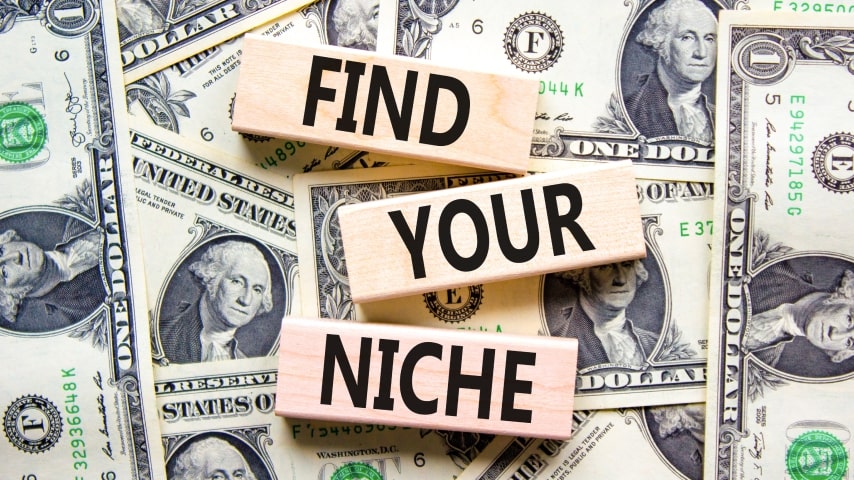 Finding your boutique niche is the first step to turning your business idea into an online fashion brand. What kind of clothing and accessories do you want to sell? What is your target market? You don't have to be limited to just one niche – you can always experiment and expand your product offerings as you grow and even open multiple online stores.
Food, fitness, parenting, LGBTQ+, wanderlust, humor, ecology, religion, military, and others are specific niches for specific audiences for which you can create beautiful custom products. How to find yours?
Get inspired by your personal experience.

What makes you choose products by one company over the other? What do they have that others don't? What values do they represent?

What do you love and care about?

What are your passions and interests? What do you strongly believe in? Defining these things might help you select a winning niche for your online boutique. Building a brand based on something you hold near and dear to your heart and the hearts of your closest people could be the way to go. 

Solve a problem your audience could be having.

Think of what your customers might need and what issues they could be dealing with that your online boutique website could solve. 

Follow the trends.

Look for what's currently in trend and offer the most sought-after products with your unique designs.
My colleague has written a wonderful piece on what a niche is, so go check it out to learn more about niches and how to choose your own.
Step 2: Form a Business Plan
Drawing up a solid business plan is integral to starting an online boutique that includes a description and overview of your brand and its future. It should explain your strategy and goals, and it's best if it's done in writing, so you can always come back to it if you lose track.
Online boutique owners should include these in their business plan:
Before designing products and listing them online, it's essential to understand your market. Who are your customers, what are their habits, how big is your desired market, and other important information.
What type of business entity will you create for your online boutique? What is the legal structure of your clothing business? LLC or sole proprietorship? Also, include tax information.
Make a list of your competition. Conduct a SWOT analysis on each of these businesses to see what they're doing and what you should be doing as well.
Create a clear business structure. If you're going to be hiring other people and not working by yourself, list who reports to whom and who is in charge of what.
One of the points in your business plan should be about your business model. In this article, we're talking about print on demand. But there's also B2B (business-to-business) and B2C (business-to-customer).
This is the most important part of the plan – your short-term and long-term goals. It's not enough to just write, "make 100,000 a year." Explain the mission and objectives of your business venture. How, if, and why it differs from others?
Step 3: Brand Your Online Boutique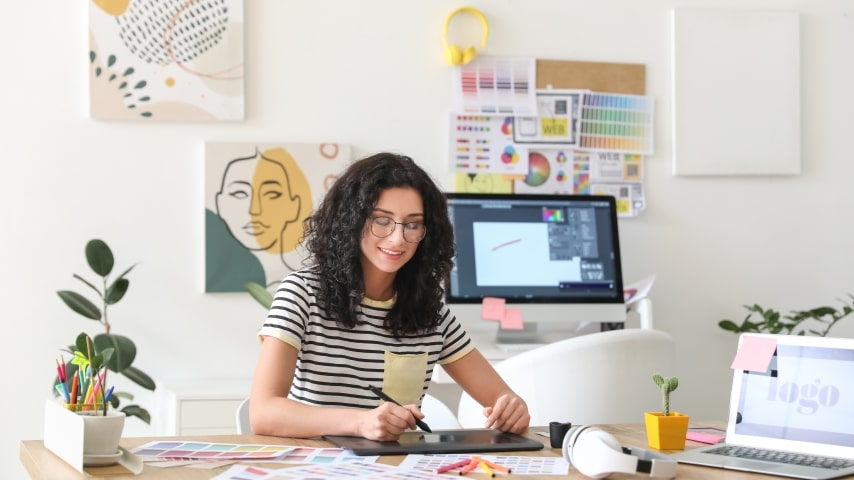 By what name will people know your brand? Be very careful with this step. Choose a business name that is not a mouthful and that's not offensive or similar to your competition. Choose a brand name that reflects your values, your niche, and, ultimately, one that your customers can relate to. Other criteria:
Don't limit your growth.

Pick a business name that's not too narrow in the sense of a niche. For example, imagine if "Amazon" was called "Online Books 4U" (initially, Amazon was a platform for selling books). What can start as an online pet accessories boutique can grow into something bigger, so "Pet Hub" – as wonderful as it sounds – could limit your growth if you expand outside the pet realm.

Incorporate meaning.

If you're not an established online content creator, a business name, "Jack's Shack," might not be the best option, as your potential buyers would have no sentiment and no clue of what you're offering. A strong brand name like

Afro Unicorn

instantly gives an idea of its values and what they represent.

Domain name.

Find out if a domain name, email address, social media handles, etc., are available by your desired brand name. Use a service like

GoDaddy

and see if the domain name is available. If not, you can use their "Whois" tool to track down the owner of the desired domain name and see if they would be willing to sell it to you.

Don't get lost in translation.

Dig deeper to discover if your catchy brand name has any weird, bizarre or rude translations in other languages. Sure, you could go viral in, say, Finland if your company name translates to Finnish as "sleeping donkey's ear wax," however, it's better to stay safe and avoid offending anyone.
If you're having difficulty finding a catchy name for your online boutique store, online services can help you out. Shopify's Name Generator is a free tool where you can enter some keywords and get a catchy name. 
Business Name Generator could also help – after generating multiple variants, they instantly show if the domain name is available.
Step 4: Register Your Online Business
To start an online boutique and sell your gorgeous creations on an eCommerce platform, you will need to register your business, as mentioned in Step 2, and get a business license. But don't worry, it sounds harder than it actually is. Take care of things like business licenses, structure, and taxes:
There are a handful of structures to operate under:
Sole proprietorship

Partnership

LLC (limited liability company)

Corporation
For an online boutique, the two best options are sole proprietorship or limited liability company (LLC). One individual can operate a sole proprietorship without the need to file any paperwork. 
However, it is generally prudent to take a few further steps to establish an LLC, which will prevent you from being held accountable for your company's debt in most situations. You can also function as a corporation, which is a smart idea if you want to attract outside investors.
To form an LLC, you must file paperwork with a state. In most cases, this will be the state you live in and establish the business. 
Some states, such as Delaware, offer incentives for out-of-state enterprises to register. You will not only have to submit paperwork inside this state, but you will also have to pay a filing fee, which varies by state.
Remember that while in some states, simply registering your business is enough, in some, you might also need to apply for a business license or permit.
You will also need to pay sales tax. You are going to need two various types of registration:
Federal taxes

– you need a federal tax ID number or

Employer Identification Number

(EIN) for accepting payments and filing taxes.

State taxes

– each state has different procedures, so check what corresponds to your state.
ZenBusiness can help with quickly registering an LLC and setting taxes. Whether you need to acquire a sales tax permit or anything else, it's always best to consult with a tax specialist service for guidance. 
If you choose Printify as your eCommerce partner, find a lot of useful info in our Help Center and read FAQs about taxes for the US, EU, and Canada.
Step 5: Create a Business Bank Account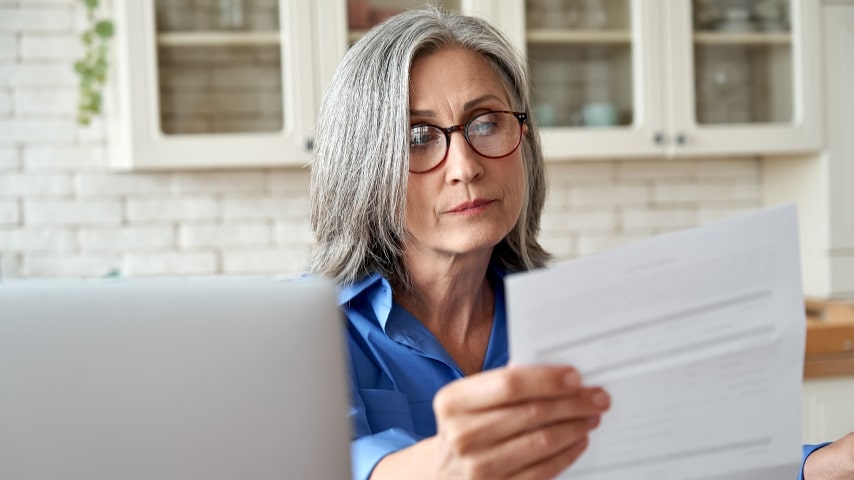 When starting your boutique and making money online, remember to keep business finances separate from your personal life. 
Many novice merchants overlook the need to open a business bank account, only to discover that keeping their business's finances separate from their personal is difficult or impossible the longer they wait. It can cause considerable legal problems like tax liabilities and other issues.
Opening a business bank account can also be very motivating as that can help make the business feel 'more real' mentally.
Also, consider applying for a business credit card – if any unexpected expenses come up, business cards can be helpful to cover those costs, plus you can pay for all business expenses with it.
Step 6: Choose Where to Sell
Now you need to decide where you'll sell your beautiful designs. Printify makes things easy for online boutique owners and other merchants thanks to its simple integrations with the most popular eCommerce platforms and marketplaces – Etsy, Shopify, Wix, WooCommerce, BigCommerce, Squarespace, and others.
eCommerce website or platform and eCommerce marketplace are the two most popular options for starting an online business. Each will guide you to a different customer base, so it's one of the most crucial aspects you need to consider before launching your own online boutique space.
An eCommerce marketplace, for example Etsy, is a space where multiple vendors sell their goods.
For online boutiques, eCommerce platforms like Shopify, Squarespace, or WooCommerce are usually suggested, as you can build an independent website to showcase and sell your boutique clothing.
No matter which platform you choose to open your online store, Printify will make it easy for you in just a few clicks. Most eCommerce platforms are highly customizable, so your small business can look and feel like a real online boutique.
Step 7: Set Up Your Storefront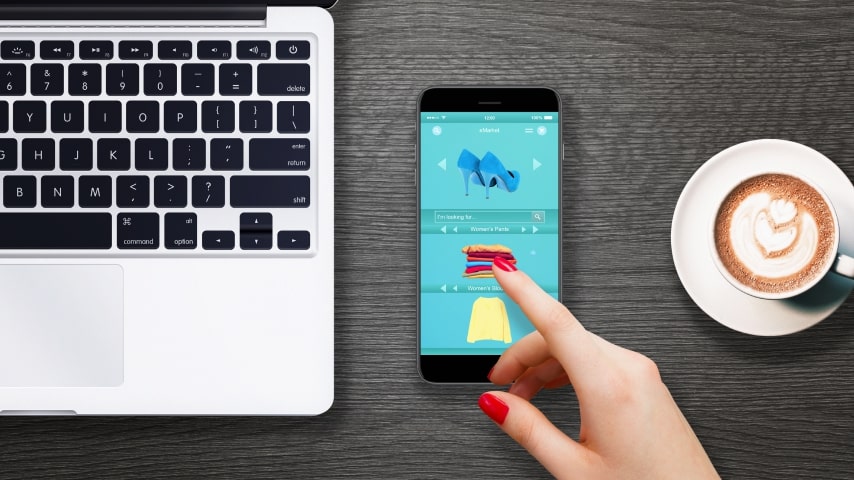 After choosing an eCommerce platform, it's time to turn it into an actual online store. This includes the aesthetics – banners, your logo, overall site navigation, and design. But the looks are not all you need to think of.
Don't forget to include in your new online boutique such vital components as a sizing guide, contact us page, shipping and returns info page, and others. Remember when we talked about your competition? Do thorough research and see what they're doing. Check out what they've included (or forgot to include, thus making your store better than theirs).
See what you can do regarding shipping costs: whether to include them in the product price to offer free shipping (9 out of 10 shoppers admit that free shipping is their topmost buying incentive). Small business owners can benefit from offering free shipping by increasing their product prices – it's one of those eCommerce features that's hard to resist.
Step 8: Design and Create Your Products
In this guide on how to start an online boutique, we've reached the stage that you've been waiting for the most: designing your custom products. If you don't have designs ready but have great ideas, there are many design software options out there. Or, if designing is not your strong suit, hire a freelance designer online on platforms like Fiverr.
After designing, it's time to use Printify's product creation tool.
The Mockup Generator is Printify's simple built-in design studio. Upload your designs or photos straight from your mobile device or computer, or use the Shutterstock integration and browse through millions of royalty-free images. 
The Mockup Generator is easy to navigate. In the catalog, under each product, select a print provider that will produce your items, and click Start designing. 
It will take you to the Mockup Generator. Upload your artwork, use the built-in text editor to add some text, and preview the product to see a high-quality mockup that you can use on social media and in your online storefront. 
If happy with the mockup, you can instantly list your new boutique products to your chosen marketplace and start selling.
Here are some ideas of products that you can include in your online store:
Step 9: Sample Your Products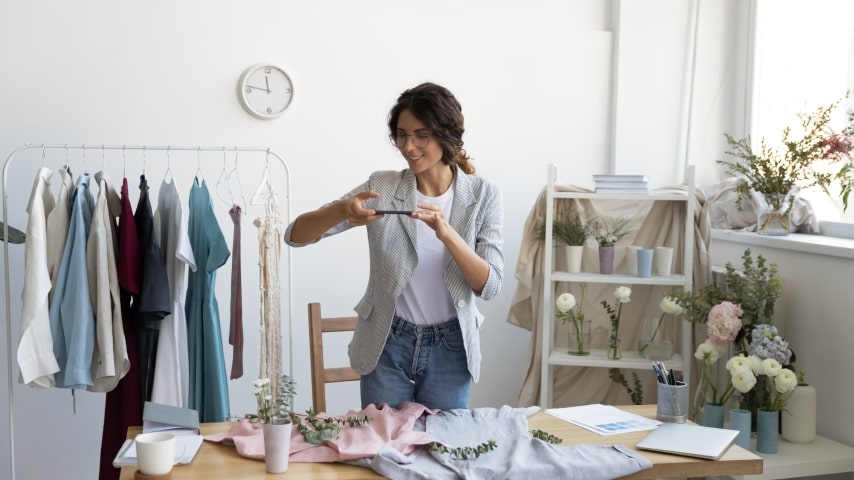 Before selling boutique clothing and accessories online, it's worth considering ordering product samples. That way, you can touch and feel the products and make sure your new business sells goods that meet or even exceed your expectations. 
Product sampling is optional but still recommended, as they are great for personal use – wear or show off your creations online and offline as a part of your marketing strategy.
Step 10: Work on Effective Marketing Strategies
In the tenth and final step, we're going to be talking about marketing strategies. This step is the one that will push your creations closer to your target audience. Let's look a bit closer at digital marketing, which is the most popular way of promoting products through digital channels – social media, SEO, email, and others.
Use your favorite social media platform or multiple platforms as sales channels to promote your boutique store. If you're already an established content creator, use your existing channels and audience to flaunt your merch and online boutique store. Or, create new accounts (remember to check the handle availability, which we discussed in Step 3).
Today, it's not enough to just post something online. The market is saturated, and organic reach is a tiny percentage. Dedicate a monthly budget to create sponsored posts so you can target your desired audiences. For example, Facebook and Instagram let you target the audience by precise criteria: age, sex, location, interests, etc.
Search Engine Optimization
SEO: these three letters are your mantra when starting an online boutique. SEO stands for search engine optimization and applies to eCommerce platforms and marketplaces just as much as it does to search engines like Google, Yahoo, and Bing. Optimizing your keywords is a crucial step toward success.
SEO helps people find your online boutique when looking for specific items. So, your product descriptions should be optimized to the fullest.
For example, if you're selling designer t-shirts in your boutique, it's not enough to title them "Puppy t-shirt, white." Chances are, there are tens of thousands of similar items, and yours could get lost in the crowd.
Do thorough keyword research in tools like Semrush to help put your product in the spotlight.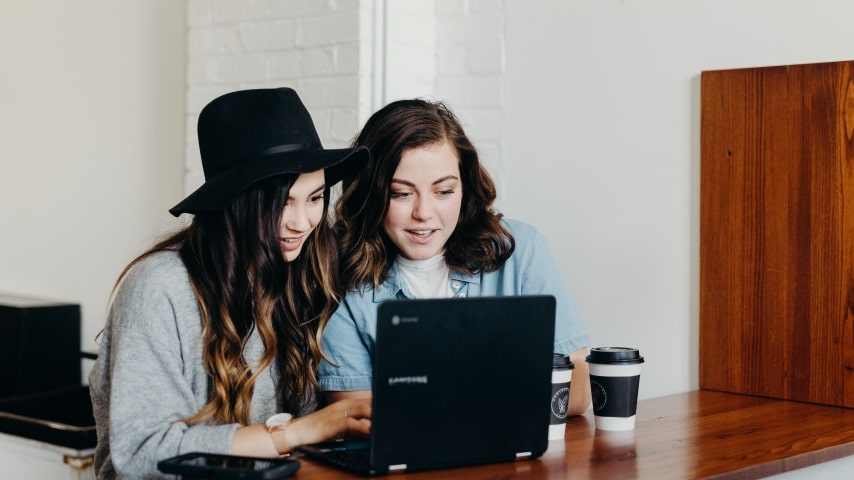 When you sell online, it's just like selling in a brick-and-mortar store: nobody will know you exist without some advertising. We see ads everywhere: on billboards, in magazines, on TV, and radio, informing us about the latest collections and big sales. 
The same applies to you upon starting an online boutique. People need to know it's there to make your small business profitable. And you can do it with paid advertising.
In short, paid ads are the small ads you see everywhere online: in apps, on websites, on Google, and in other places. It can be shopping ads, text ads, images, and videos. 
You, as an advertiser, can bid to take part in real-time auctions to show your ads within time slots on a specific network or platform. Most business owners consider paid advertising one of the most important business tools to attract shoppers.
Printify makes it much easier to start, so there's no point in waiting for the right time, as the right time is now. Draw up a business plan, roll up your sleeves and start making your dreams of a boutique fashion brand come true!
Share the article
Topics