Are you looking to sell new items, make a statement, or simply add some playfulness to your home's interior? Custom rugs provide a brilliant way to make a profit, express your personality, and show off your artistic flair to the world.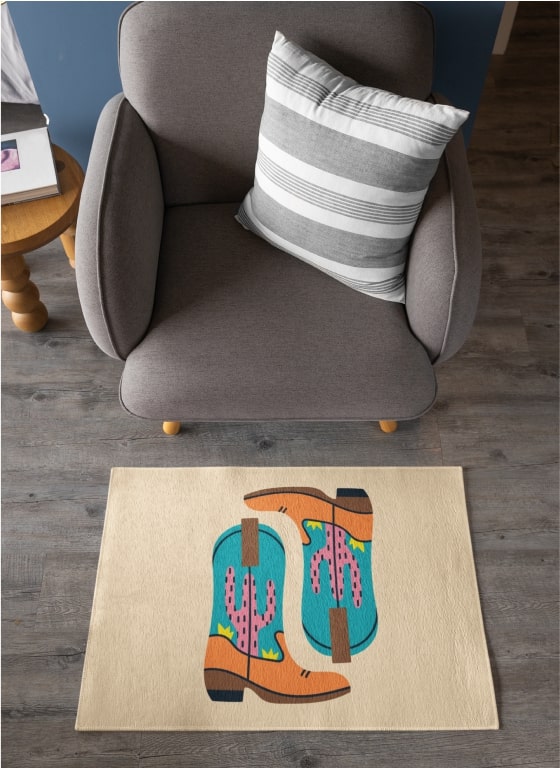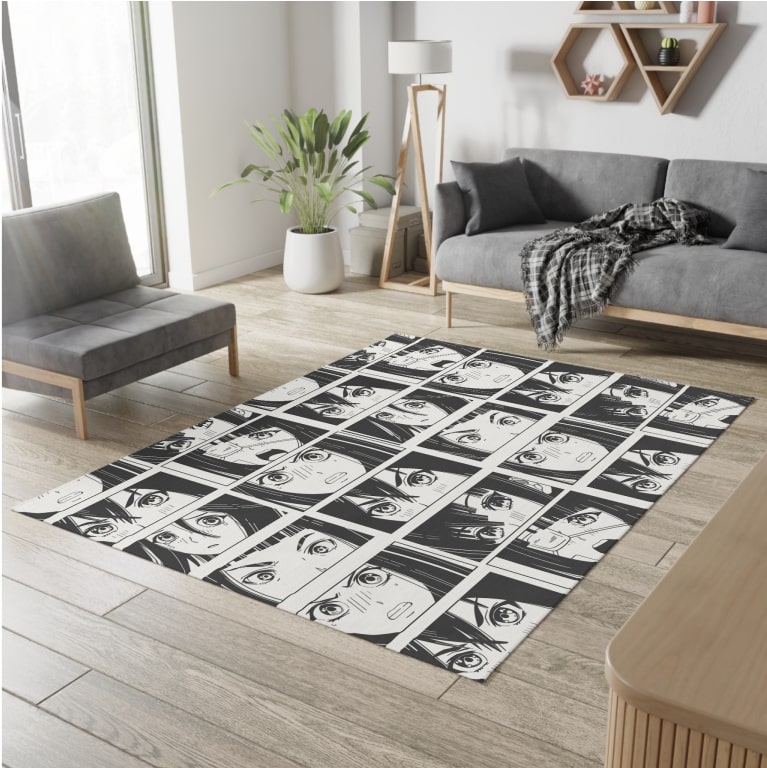 Make Custom Rugs With Printify
Make Your Own Custom Rugs
Design Your Custom Rugs in Three Simple Steps
A beautifully designed rug can tie a room together, make your living space feel homey, and add extra comfort to any space. Customize a unique rug for yourself or create the ultimate seller for your business in just a few minutes.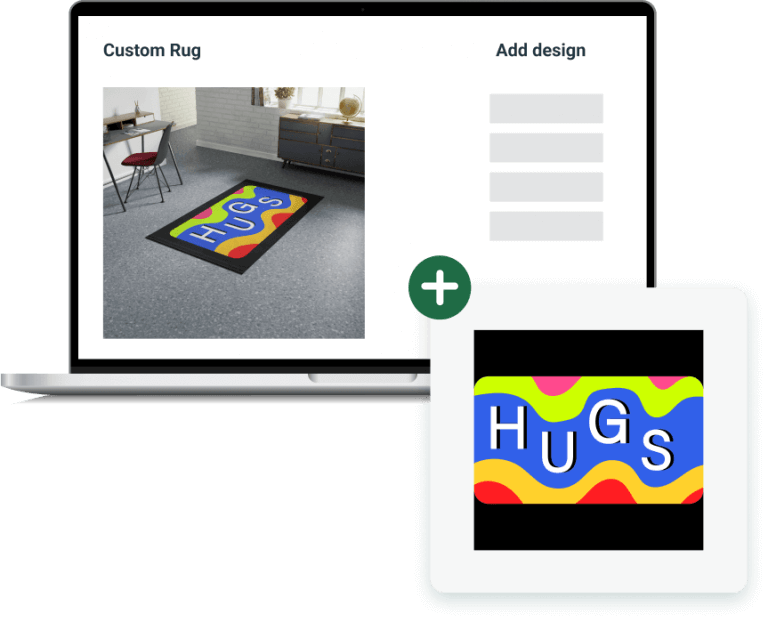 Create a Printify Account
Join the Printify platform with an email address and fill in the blanks to set up your account. Create a unique space for yourself or your business and style the perfect rug in a few clicks. Don't forget to check out Printify Premium. Subscribe and lower all product costs by 20%.
Our catalog offers rugs in various shapes, materials, and sizes. Perfect for indoor or outdoor settings, for every home, room, office, or space. Pick the perfect rug to fit your vision, needs, and design, and get ready to customize. Click Start designing and create your custom rug design.
Our free and user-friendly Mockup Generator has all the tools, tips, and tricks you need to create your rugs down to perfection. Upload images, add text, switch between fonts and colors, and style a unique rug for your home or business.
Warm Up Your Living Space With Personalized Rugs From the Printify Catalog
Let's take a look at all the rugs our catalog has to offer.
Make your choice and spruce up a room with carefully customized rugs.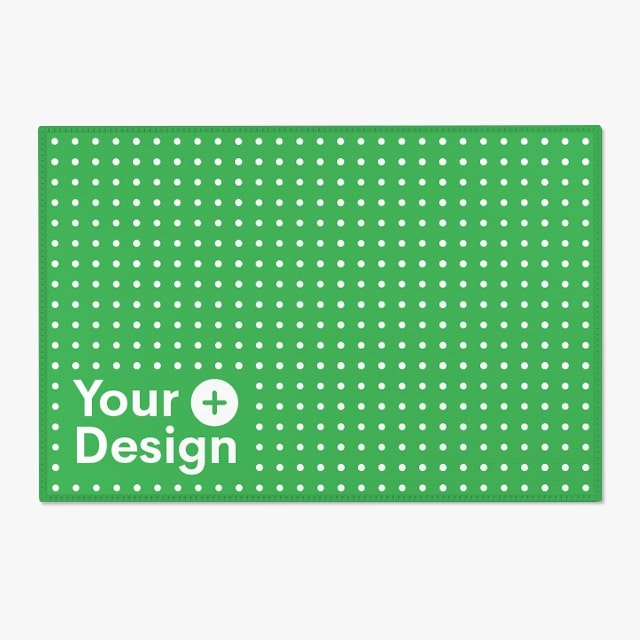 From USD 23.12 · From USD 17.80 with Printify Premium
Whether you're looking for a great item to add to your store, a gift for a friend, or just something for your home, custom area rugs are a perfect choice. Add that missing finishing touch to your home's interior, match your room's aesthetics, and warm your feet. 
The best part is – you can print your own rug and bring your unique vision to life.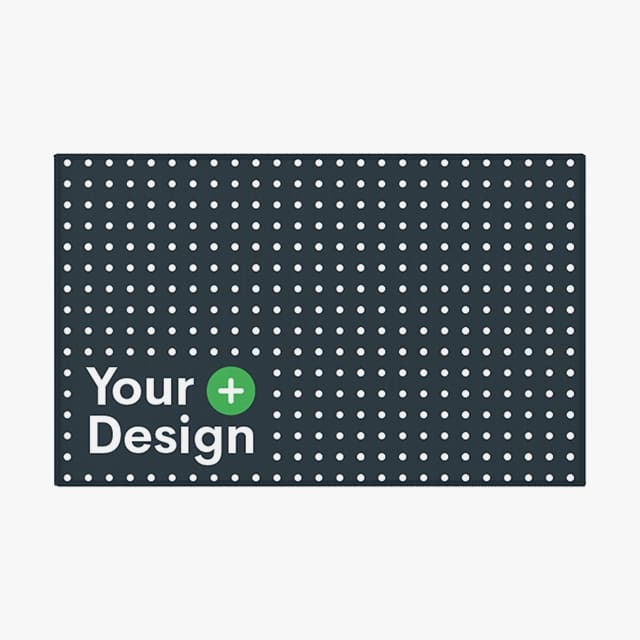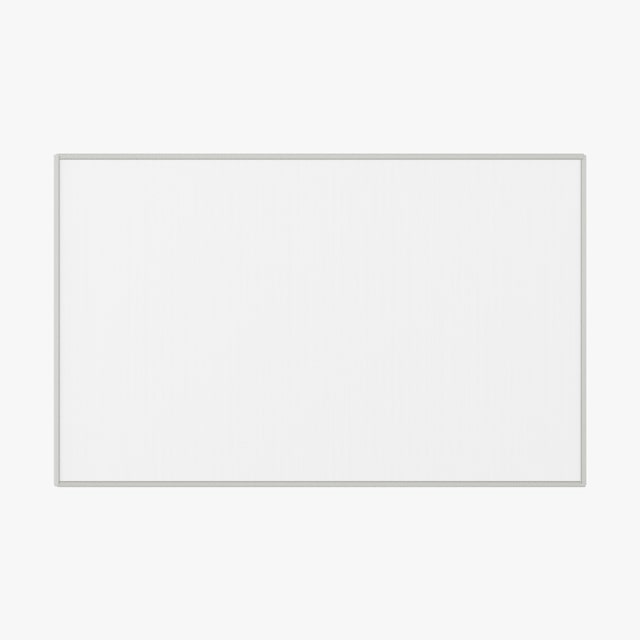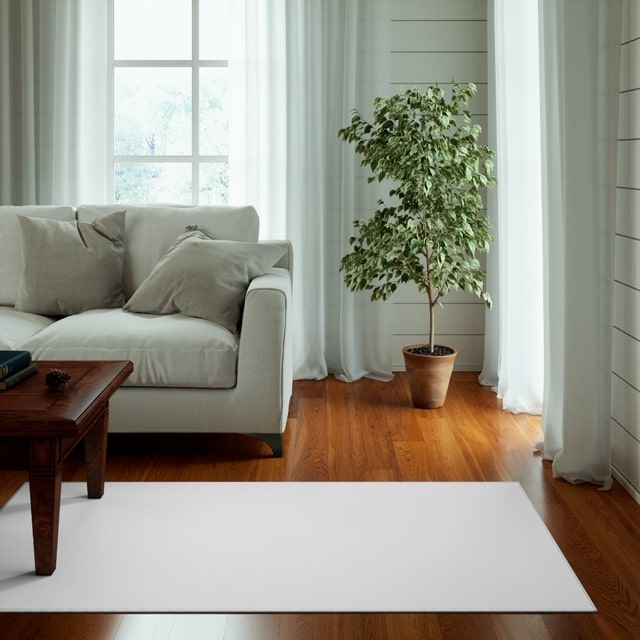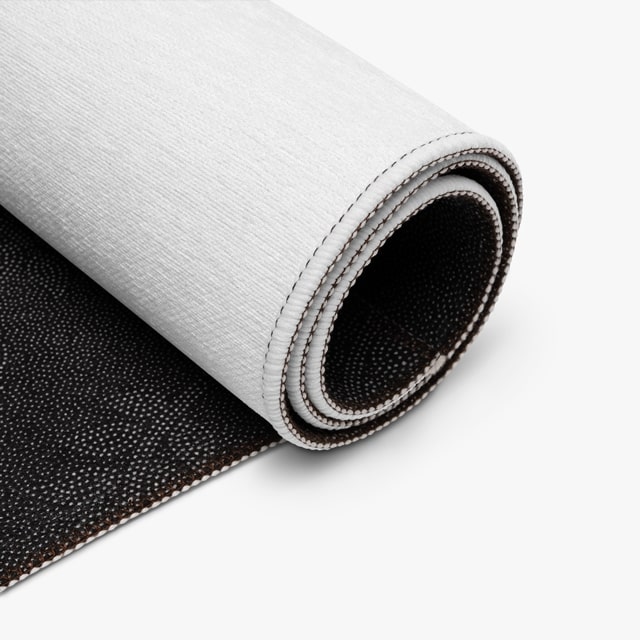 From USD 22.76 · From USD 17.53 with Printify Premium
These fully printable Dornier rugs can add a feel of comfort and coziness to any space. Additionally, they are an excellent choice for anyone looking to start selling custom rugs. There's nothing holding you back. One of these will surely elevate any setting and make the space warm and welcoming.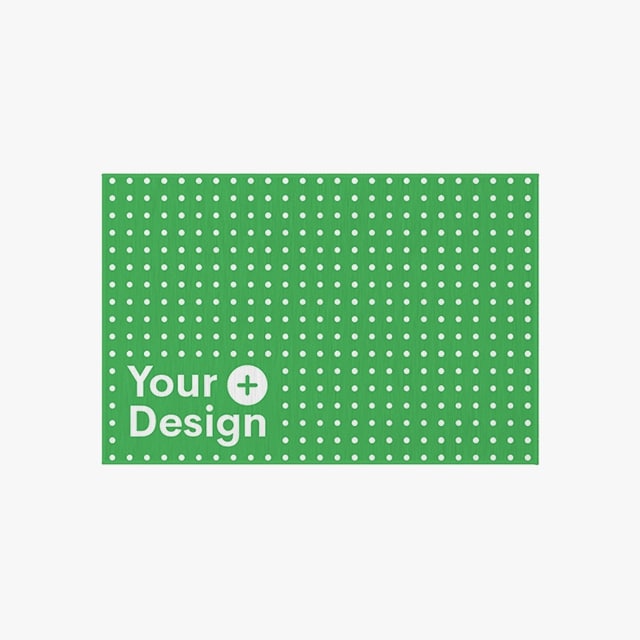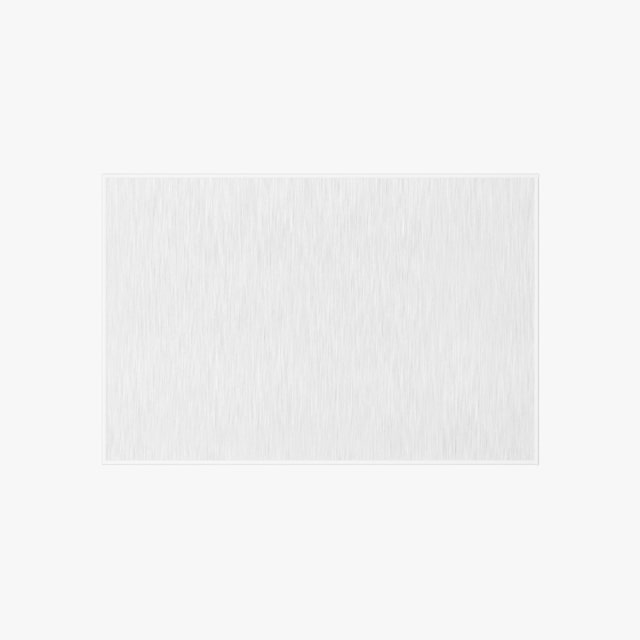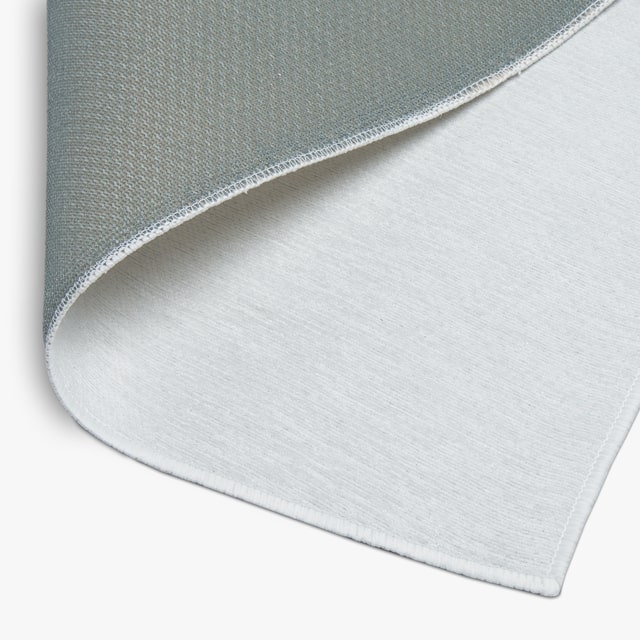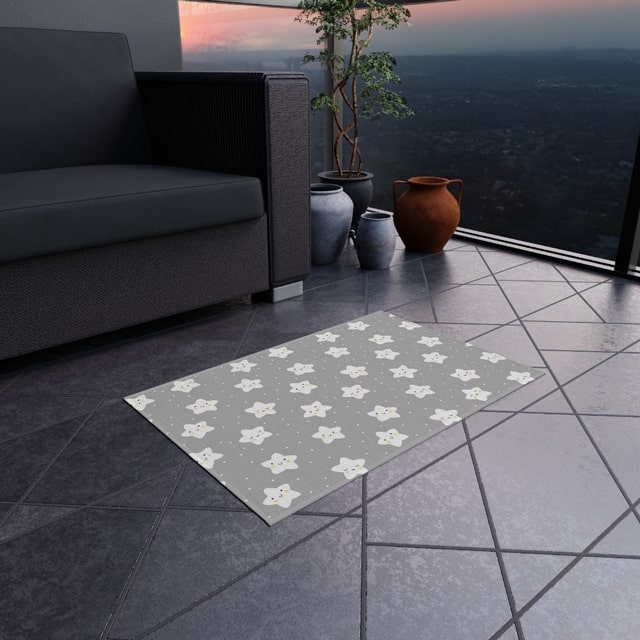 From USD 23.51 · From USD 18.10 with Printify Premium
A custom outdoor rug will complement every home, office, porch, or patio. Bring out the personality of any space and add a cozy feeling by bringing the indoors outside. Our rectangular shape outdoor rug has all the qualities that matter – style, comfort, and practicality.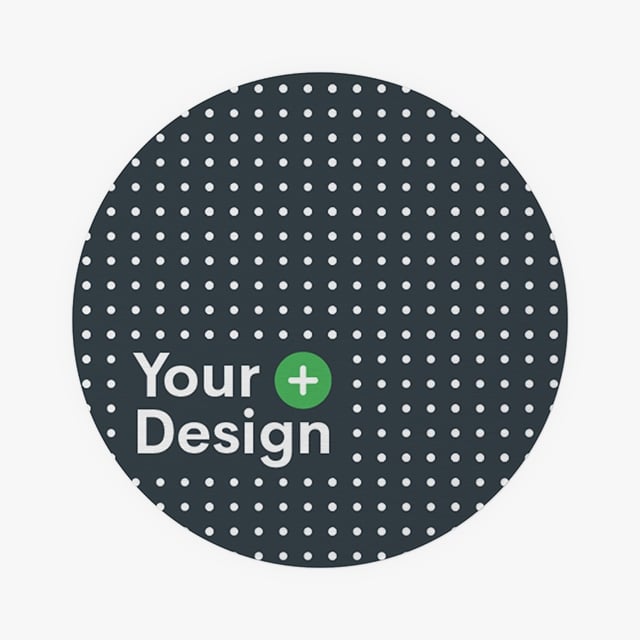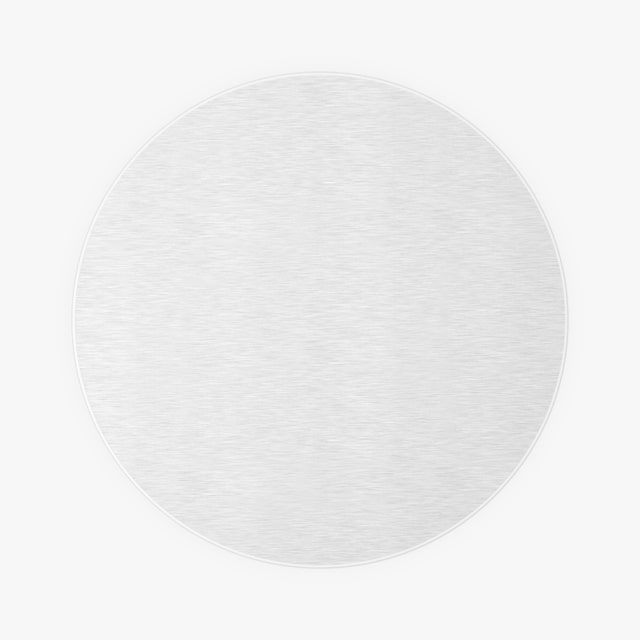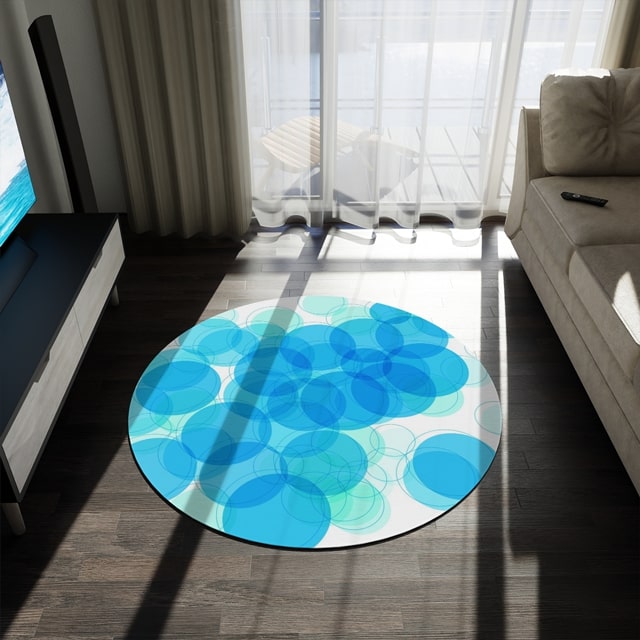 From USD 94.76 · From USD 72.98 with Printify Premium
If the regular rectangular shape isn't your first choice, our runner-up round rug can be the next best thing. Perfect for styling a small part of a room or space with a custom accent. The round custom rug is durable, offered in one size, thick, and ideal for decorative purposes, thanks to its shape.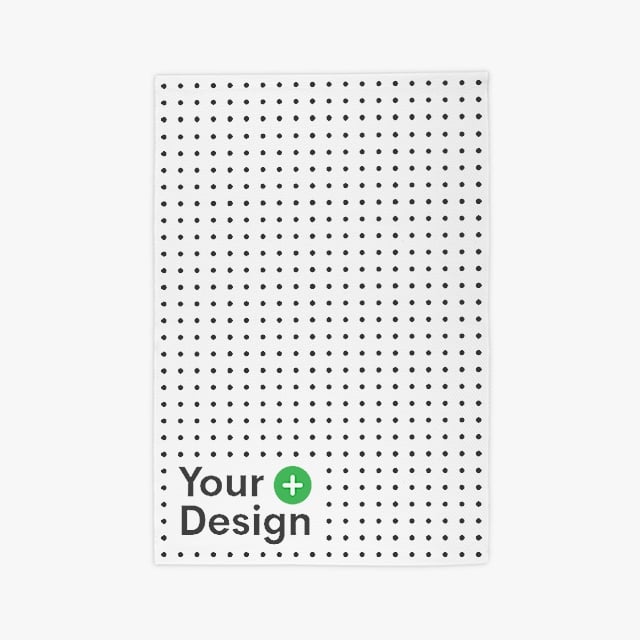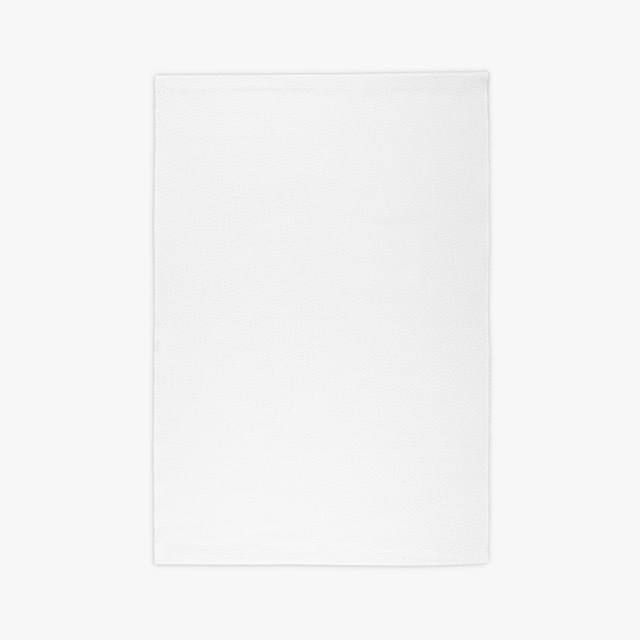 From USD 24.67 · From USD 19.00with Printify Premium
A Dobby rug is the perfect runner-up if you don't want stiff custom-size rugs for your design space. Dobby rugs are made of materials that look stiff and durable but are very flexible and foldable. Perfect for moving around the house until you find the right space for it. Easy to use, store, and sell.
Start Selling Custom Rugs
Awesome Ideas for Custom Rug Designs
A stylishly designed rug is one of the easiest ways to create a unique space and breathe new life into it. You only need a little creativity, time, and an internet connection to style your customized rugs.
If you're low on inspiration and skills, check out our list of ideas below. Customize the perfect rug to fit the shape and style of any room. Or create a rug collection and become the go-to seller. Either way, let's check for some useful trends and runner-up ideas you can use.
A rug with your own unique design is guaranteed to add personality to your space, a touch of calm elegance, or creative wildness – it's up to you. Understand your customers, and give them what they want. From different patterns to texts or themed designs. Offer the perfect fit for every home, office, or space.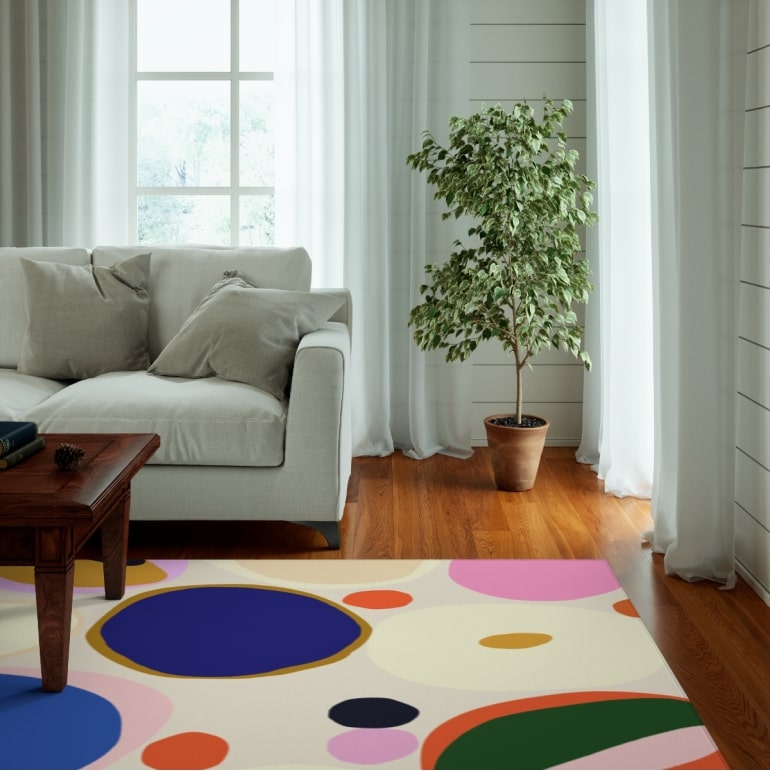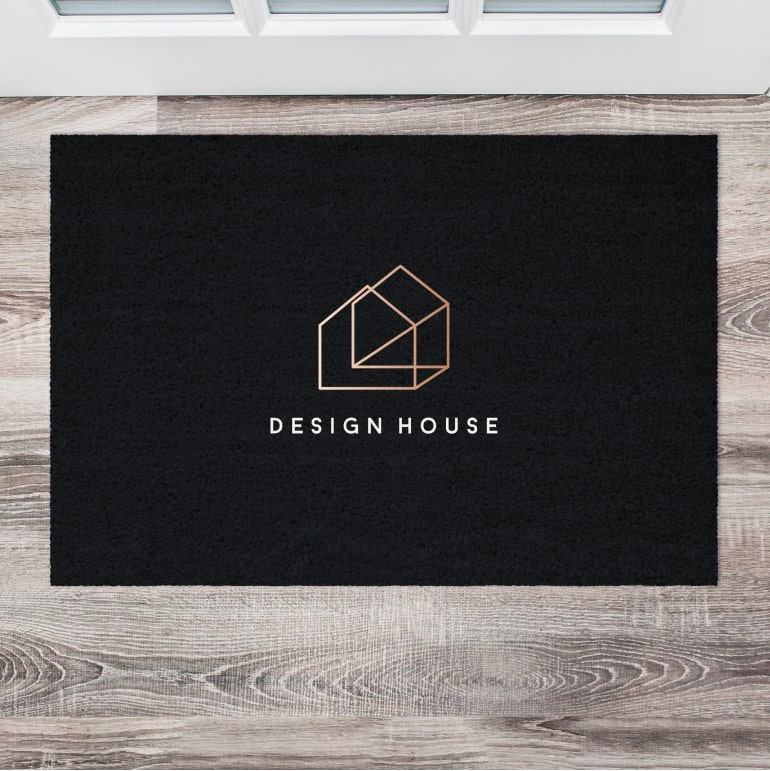 Custom rugs with logos are ideal for companies, hotels, wellness centers, or any other enterprise. A good logo conveys a series of virtues and a set of values. It invites new customers to get to know you, grabs their attention, and makes a strong first impression. With our free design tools, you can easily create custom logo rugs that showcase your logo, name, or promotional message.
Greet guests uniquely with custom welcome rugs. From specific family customizations to abstract themes or funny messages. Add family members, pets, titles, or a witty pun to your design and become the go-to seller for custom welcome rugs. From 'Welcome-ish (depends on who you are)' and 'We're pretending not to be home' to 'Did you call first?' and more.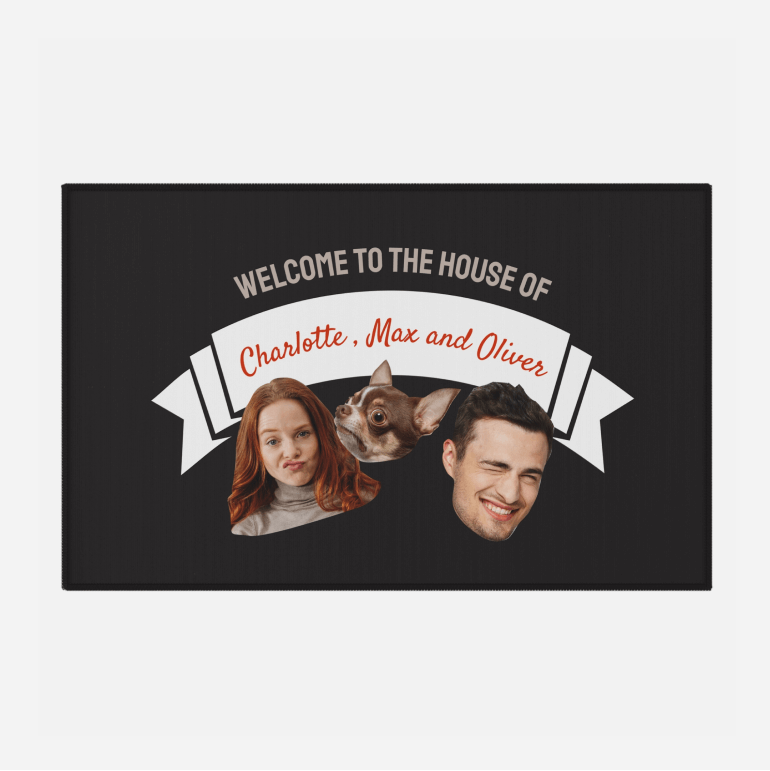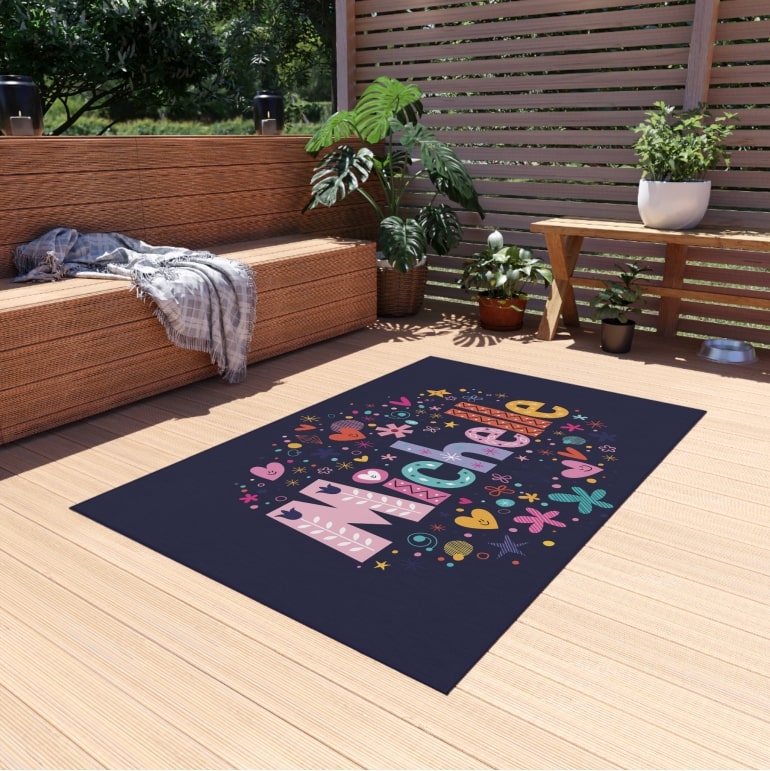 Add the perfect accent to any room with a name rug. For example, you can create a cool design for a children's room – add a colorful design with their name, and voilà, a safe, soft, and stylish place to play on. Add names, titles, occupations, and more. Every wifey will appreciate a "world's best cook" rug in her kitchen.
The short answer is: rugs sell. Big time.
That's a lot of dough for custom foot warmers and simple decorative elements.
With the industry expected to grow for years to come, this is your chance to become a top seller with a custom collection of one-of-a-kind rugs. Use the diversity to your advantage and offer a variety of custom rugs. Indoors or outdoors – cover every space with your designs.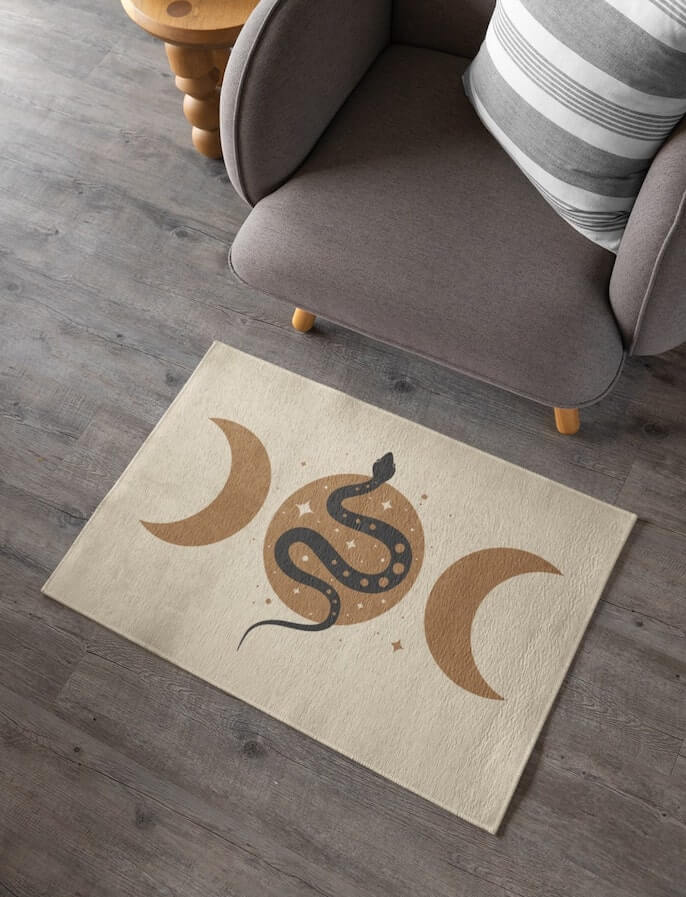 Printify's print-on-demand dropshipping platform enables you to create and start selling custom rugs without any up-front investment, minimum order requirements, or hassle. Our printing partners take care of everything – printing, packaging, and shipping.
Plus, we give you all the tools you need to succeed. We work diligently to ensure you get the best quality products, prices, and shipping rates. While our team is always within a hand's reach.
Integrate Your Store and Start Selling
Pick any of the best and most popular eCommerce platforms or marketplaces and become a top seller with Printify. Design your custom rugs, integrate your store, and create awesome listings using our product mockups and descriptions.
Top 5 Questions About Selling Your Own Rugs
Check Out Other Fun Product Ideas