Create Your Own Fantasy T-Shirts
Transcend the boring of ordinary. Take a breath of magic-infused air and release a bit more wonder into the world:  Create a line of fantasy t-shirts tailored toward customers unbound by traditional limitations — like the laws of physics, contemporary fashion, and the "cool kids".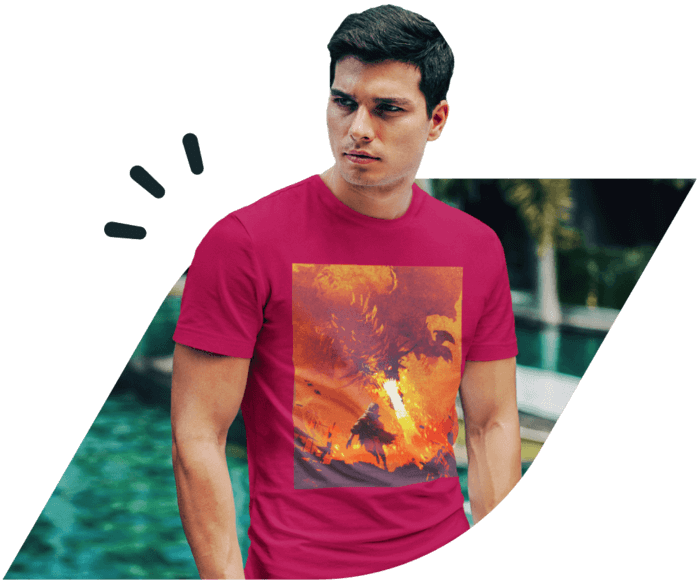 Why Create and Sell Fantasy T-Shirts?
What Custom Fantasy T-Shirt Styles Do We Offer?
Only the best for our print-on-demand merchants. All our base models for custom fantasy t-shirts take what could be a regular torso covering and level it up far into the realm of the fantastical. 
Design a few for yourself, the denizens of the deep, and even a few human customers. There's never been a better time to fashion a unique top layer than now. Feel free to check out some of our catalog's many blank models. While we have 25 basic t-shirt models available at the time of this writing, here are three of our bestselling blanks to help jumpstart your fantast t-shirt product line.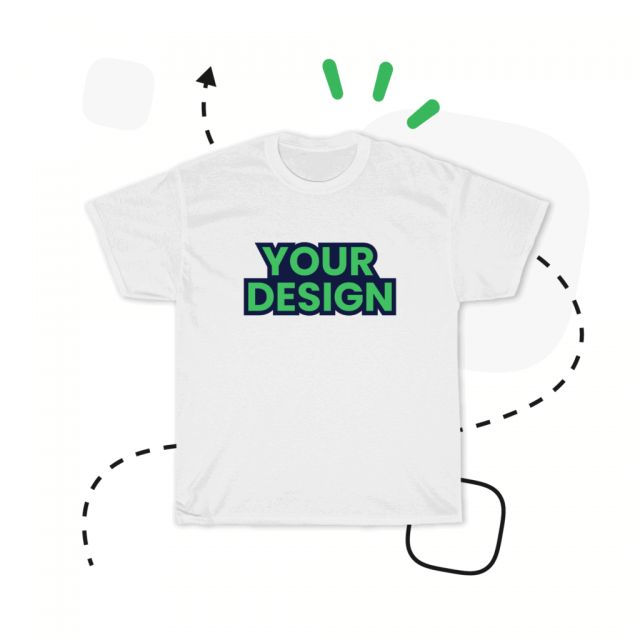 What's Your Favorite Fantasy of T-Shirts?
As a whole, the fantasy genre has massive diversity. Therefore, it's essential to consider the target audience when creating some fantasy t-shirts to sell online. The categorization is so broad as to encompass a wealth of different orientations, authors, and even universes – as there can be multiple.
It all adds up to a virtually unlimited stockpile of theoretical potential. However, regardless of what mythical entity adorns a fantasy t-shirt, the operation is only a success once a customer presses buy. From there, it's obvious they'll love the quality of both the base shirt and printing. But first, you have to get their attention.
Fantasy T-Shirts Design Ideas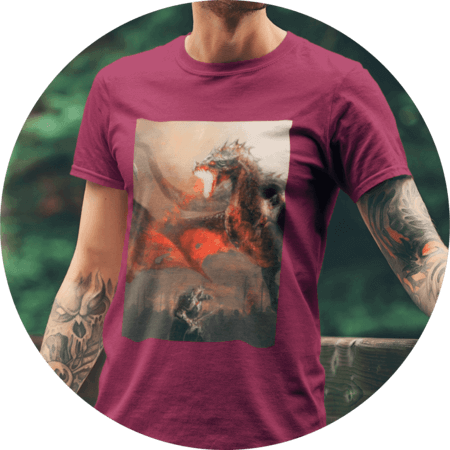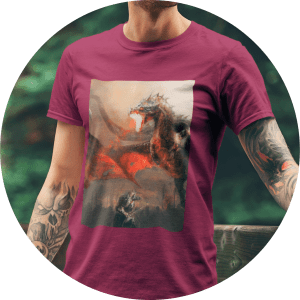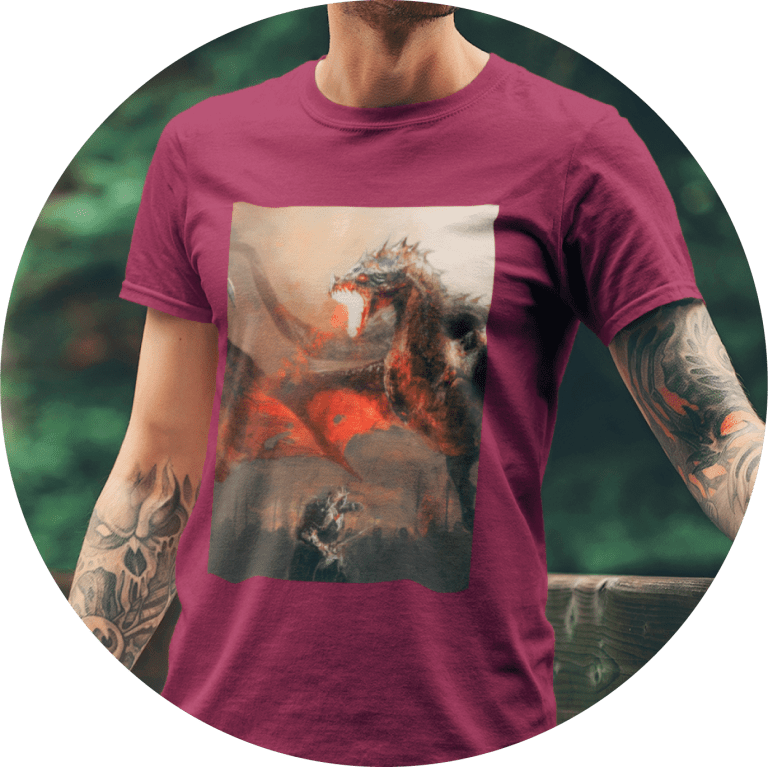 Historical Fantasy T-Shirts
This is a great place to cultivate some fantasy t-shirt designs. All that's necessary is to go through a few of the innumerable pictures, paintings, or museums available and getting inspired by those ready examples. In addition to rote duplication of some favored attire, it's easy to take any old-school outfit and make a few funky changes for a stat boost. 
A problem does lay within the act of choosing from within such a vast pool. Consider the use of armor as a starting point. The various ways that humanity has protected itself has generated so many various styles throughout history – from the brutal melee of Thermopylae to artillery-dominated trench warfare like the battle of Verdun. 
For robes and the like, the simple togas of mythological priesthoods line up against the more colorful robes preferred by feudal Japanese warlords, In other words, there's quite a bit of fertile ground in the pages of history. 
Futuristic Fantasy T-Shirts
The more things change, the more they stay the same. As such, fashion itself tends to be fairly cyclical – granted, with a few spacey, steampunky, or technologically-advanced variations along the way. Let's say the goal is to formulate a dystopian hierarchical uniform. Start with a standard-issue business suit from today and slap on a few elements that connotate the idea of progress at all costs – like chrome, pseudo-military shoulder ribbing, skin-tight shiny material, etc.
One surefire method to achieve this effect is by combining two sets of clothing from different time periods. Even if you've slept through every history class since elementary school, there are quite a few iconic outfits just waiting to be warped into profitable incarnations. 
Take the infamous redcoat ensemble. While the lobsterback overcoat with white-cross belting made a perfect target for colonial marksmen during the American Revolution, the discipline of the English firing lines resulted in the empire owning roughly ¼ of the entire world back in its heyday. Therefore, flying the Union Jack above few ranks into a space foreign-planet setting and boom – there's a perfect storyline setup for the galaxy conquering villain, anti-hero, or reluctant renegade.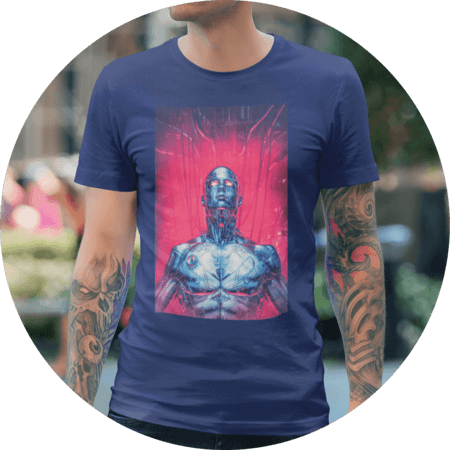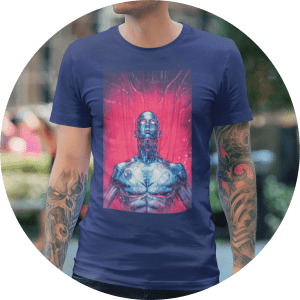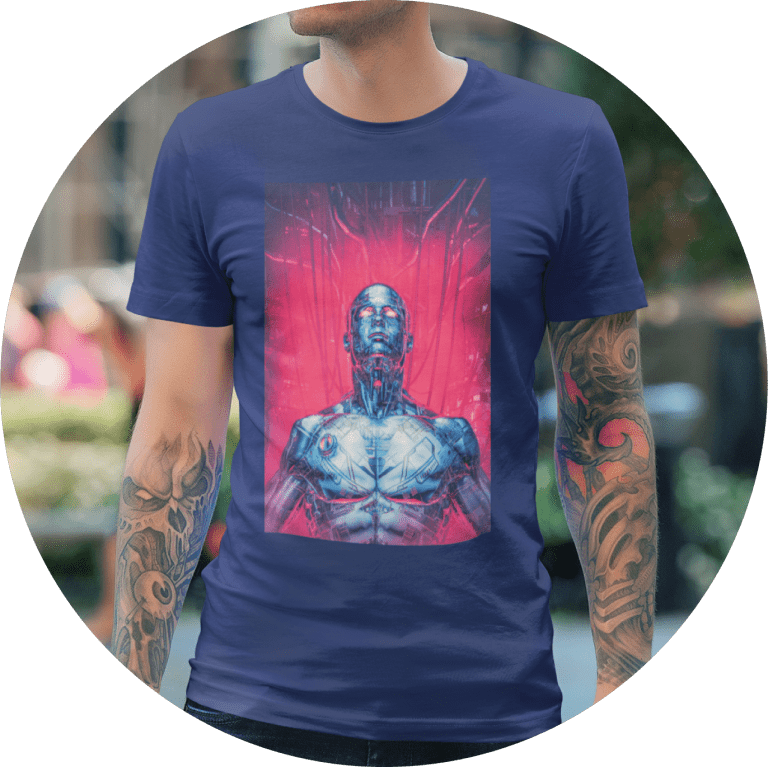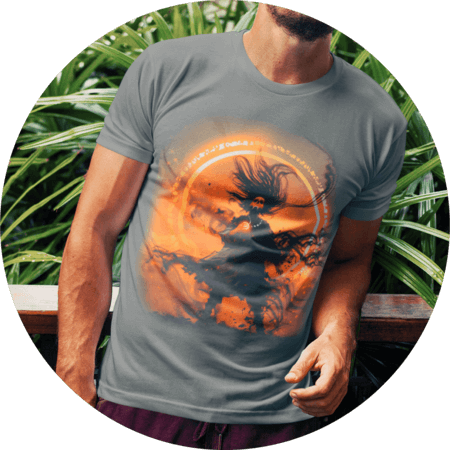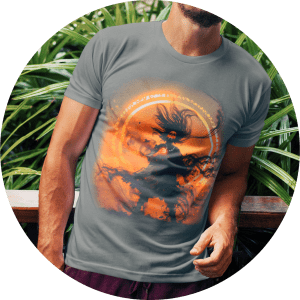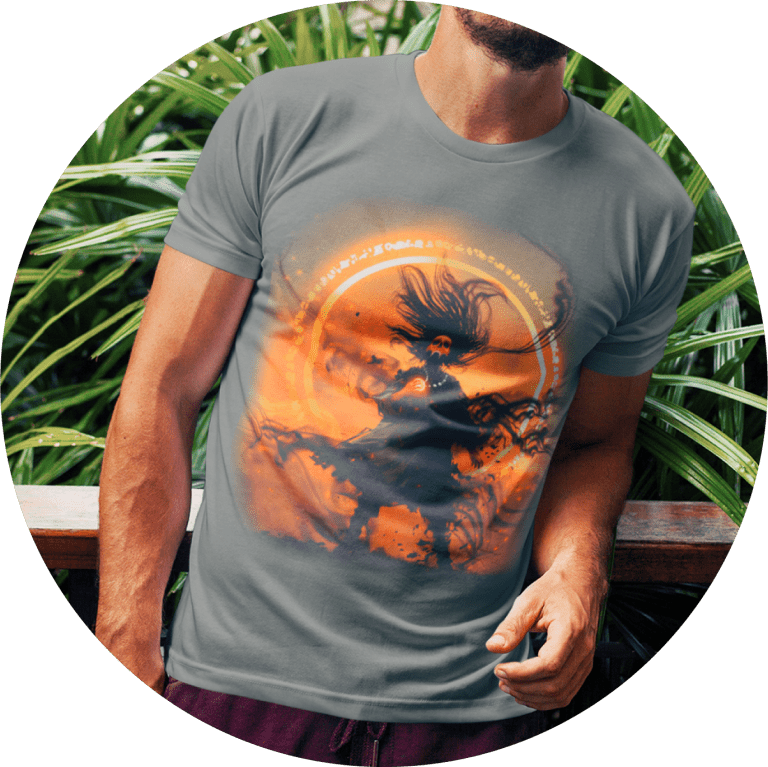 Traditionally understood as being understood by few, the idea of the arcane tends to resonate with the magic-users among us. The genre caters more to those attuned with the mystical, metaphysical, and planar fields. As such, this actualization is as simple as a print-on-demand merchant choosing to include a few paranormal events into whichever printing zones are available within their chosen base shirt model.
Whether the manifestation of one (or more) of these familiar favorites stems from a connection to the manipulation of elemental forces, transcendence over conventionally recognized limitations, an embodiment of god-like power, control over nature, etc., the idea of moving beyond the realms of normal has captured the imagination (and wallets) of the common public since humanity told its first tall tale. 
The label of 'good' and 'evil' simply doesn't cut it anymore. The multiverse is littered with fallen angels, morally ambivalent bounty hunters, unadulteratedly greedy corporations, and antiheroes struggling their way back to the light. Even the best-intentioned player may find themselves confronted with impossible decisions resulting in unforgivable consequences. 
As the wheels of time continue crushing everything in their way, alliances are forged, broken, and retied together in an endless churning. Here are a few broad strokes detailing where the dice of life might land for a pawn of destiny. 
Isolationist:

Maybe it's a religion, xenophobia due to a past calamity, protection of cultural artifacts, or some soon-to-be-discovered mystery. Whatever the underlying reason happens to be, these people simply don't like outsiders. It's unimportant whether they're shielded by stealth, distance, or walls of sharpened metal, they're not here to make friends. 

Necropolis:

 Deep down the ethical rabbit hole, these cadaverous individuals are drawn to the idea, inevitability, and even culture of entropy, death, the afterlife, etc. Often (but not necessarily) gravitating toward darker colors like green, brown, and purple, these traditionally misunderstood followers of darker paths are usually portrayed as villains, opponents, or moral foils.

Righteous:

Shrouded in unadulterated certainty of faith, honour, and singularity of purpose, these paladins seek out evil in an endless crusade to make the world a better place – well, at least according to those indoctrinated in their chosen theology. Ironically, these can serve as anti-hero: Their morally obliged choices can result in calamity for those judged unworthy.

Redeemed:

Take a character belonging to a certain evil-oriented (or not) faction and break them free. The idea of fighting fire with fire is a very popular theme. Entrenched into a particular society, means a redeemer will have options unavailable to outsiders, like knowledge, connections, techniques, etc. 

Berzerker:

Quite at home where others fear to tread, those of this categorization take comfort in the cacophony and uncertainty of close-range battle (usually). With an endgame not much further than their next opponent, these short-sighted warriors tend to flex muscles under furs, dented armours, and other habitual garments of war. 

Other:

Don't be limited by the boundaries of others. There is, quite literally, an endless universe of blank canvasses just waiting for your ideas to bloom into a Fantasy t-shirt. The only thing left to do is make, or take your mark.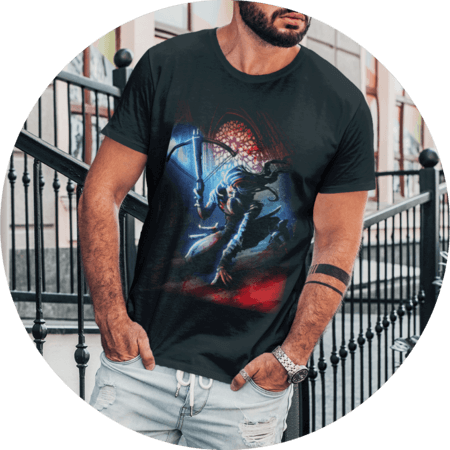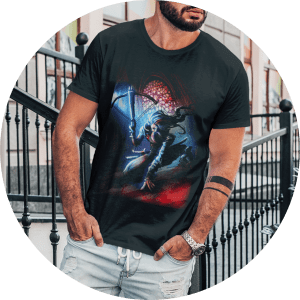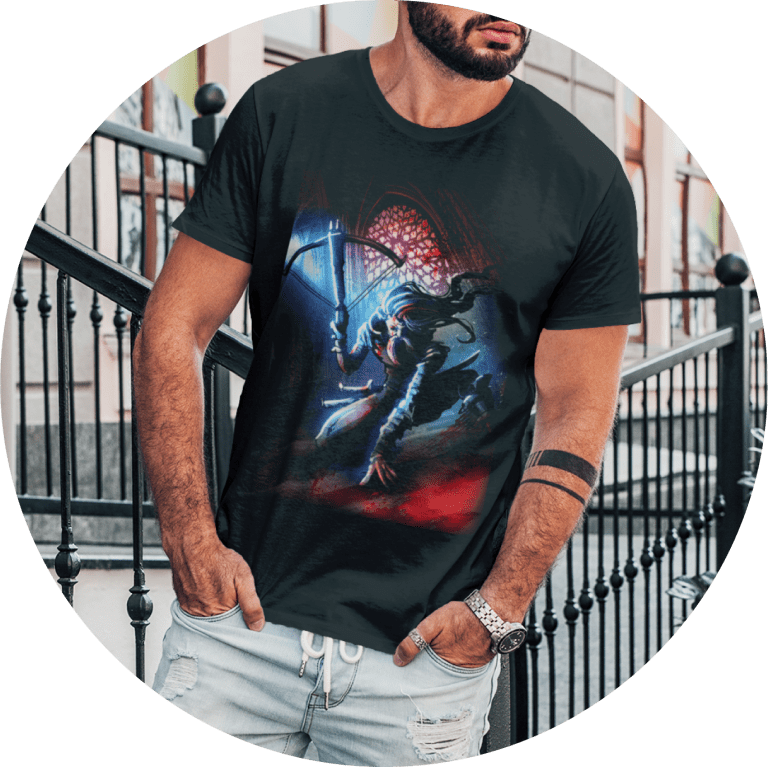 Start Selling Your Own Fantasy T-Shirt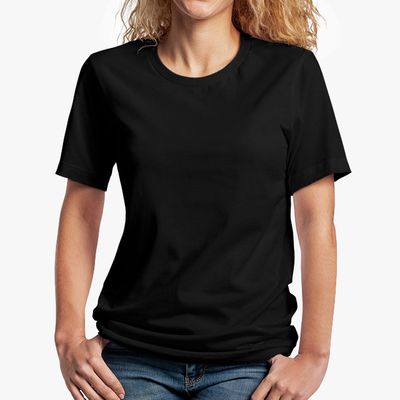 With a blanket appeal for any fantastic gender, this retail fitted model is a staple in any wardrobe. The soft-cotton construction results in an incredibly comfortable garment providing a nice shape without the worry of becoming restrictive. Printing surfaces vary relative to the provider; front, back, either sleeve, neck label, and the outer neck. 
Garments for fantasy t-shirts are available from ~13 print providers at the time of writing. This is phenomenal news for both merchants and customers. With the choice to pick from fulfillment in a variety of locations across America, Germany, Canada, the United Kingdom, and the Czech Republic, this means that both pricing and shipping can be manipulated according to preferences. Additionally, the option to choose between an array of up to 31 colors means it's very likely you'll be able to find a perfectly compatible background color for your artwork.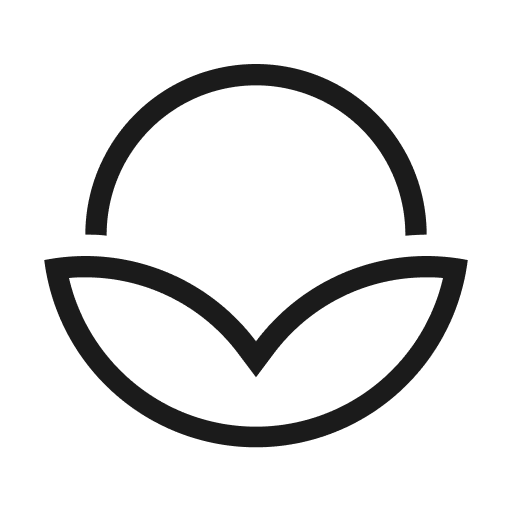 100% Combed Ring-Spun Cotton
Retail Fit (With Side Seams)
Made from slightly thicker and heavier cotton than the Unisex Jersey Short Sleeve, this tee makes for a bit more protection from the elements. The classic, relaxed fitting of the shirt makes it a winner for any body type while the soft fabric retains printed color beautifully. 
13 print providers supported this fantasy t-shirt model at the time of writing. The resulting is a brilliant dispersal of up to 31 colors. Printing areas vary between front, back, both sleeves, the neck label, and the area of the outer neck. Lastly, a global spread between the United States, Germany, Canada, the Czech Republic, and the United Kingdom means multiple options for production and shipping.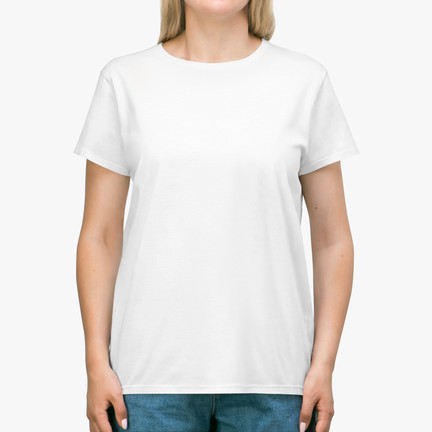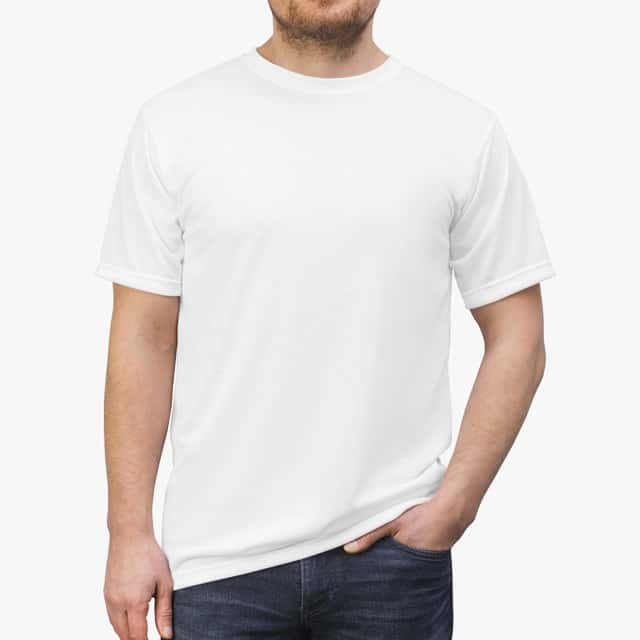 All-Over-Print Fantasy T-Shirts (2 Available Models)
The concept of all-over printing has become immensely popular in recent years. Unbound by the notion of printing areas, these garments take full coverage to the next level. At the moment, the Printify catalog offers both the Women's APO Cut & Sew Tee and the Unisex AOP Cut & Sew Tee. 
Both of these variations come in a base of white – perfect for acting as the foundation for your comprehensive design. Fulfilled through the stellar American print provider MWW on Demand, these regular fitted tees are perfect for designs, artwork, and inclusions that just can't be contained within an ordinary printing area.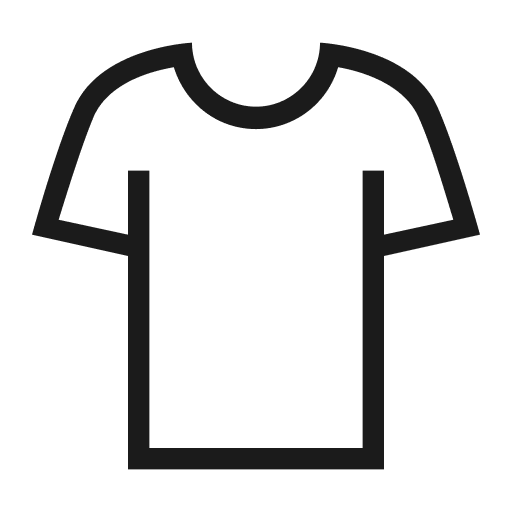 Regular Fit (True to Size)
Any gamer worth their salt knows it's all about the gear. However, there's a very dangerous possibility that can snare the unwary – intellectual property theft. See, there are authors and owners out there that have copyrights, trademarks, and other securities in place. Mess with one of these established entities and things could result in cease and desist orders or worse. 
If you're relying on a settled work to generate some ideas, make sure to use a degree of creativity in modifying well-known characters, worlds, city-states, etc. While snapping a shot of a favorite figure can result in some quick sales, it simply isn't worth the effort to tangle with the many heads of modern legal dragons.
Create Your Own or Start Selling Custom Fantasy T-Shirts Online
Create and sell custom print on demand Fantasy t-shirts, we'll make and ship them to your customers. No minimum. No inventory. Printify is a print on demand platform where thousands of small online businesses find their customers and sell merchandise such as t-shirts, hoodies, mugs and more every day.