Ideal for chilling or creating a cozy spot in any space, our custom floor pillows are ready for your unique designs. Create functional furniture your customer will fall in love with and start making money today!
Why Should You Start Selling Floor Pillows?
Explore Our Selection of Floor Cushions
Looking for a classic floor pillow to make unique with your own beautiful design? Our tufted floor pillow is perfect for any part of your house where resting happens (basically all of it). The 100% polyester body and filling make the pillow both comfortable and durable. Meanwhile, the white stitching on the seams along with the double-sided print ensures that your custom design looks great.
Perfect for shops, office spaces, or just good old homes and houses, our round pillows are loved by customers, employees, and family members alike. The 100% polyester body and filing ensure comfort and make maintenance easy. The double-sided print makes the pillow completely customizable and ready to hold your unique stylings. Last but not least, the whole thing is held together with sumptuous quality white stitching along the seams.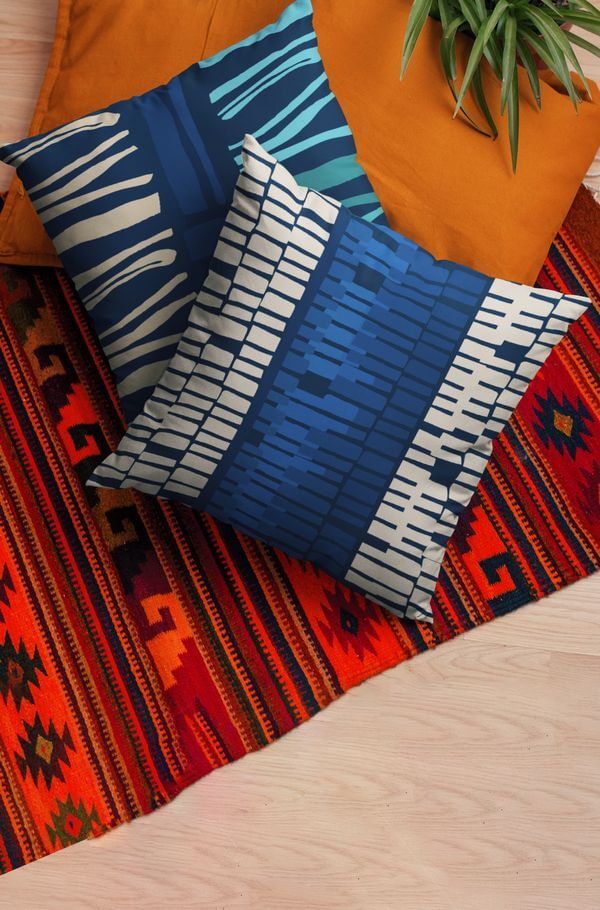 Floor Pillows – A Cozy Edition to Any Room Floor
Custom floor pillows are a great addition to every home and embody the huge 2022 interior design trend that is function combined with form. The multi-functional features that floor pillows offer as a practical furniture solution take them way beyond simple decorative or throw pillows.
The home decor market in the U.S. is projected to grow to $202 Billion by 2024, this is a clear indication to print-on-demand sellers that now is the time to get your designs on a pillow and into stores. Oversized pillows offer a simple and practical furniture product for every shop. Why? Because they give you an option for two types of custom furniture search: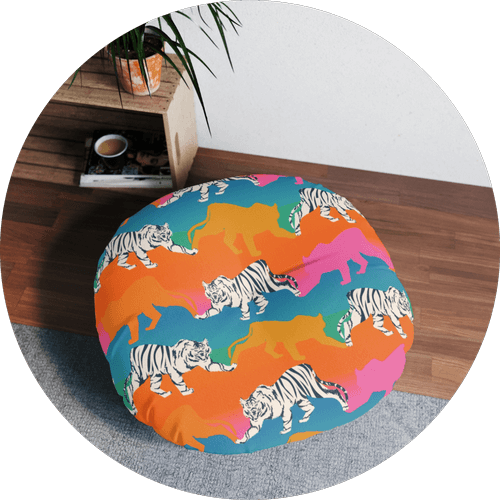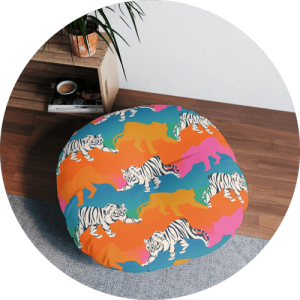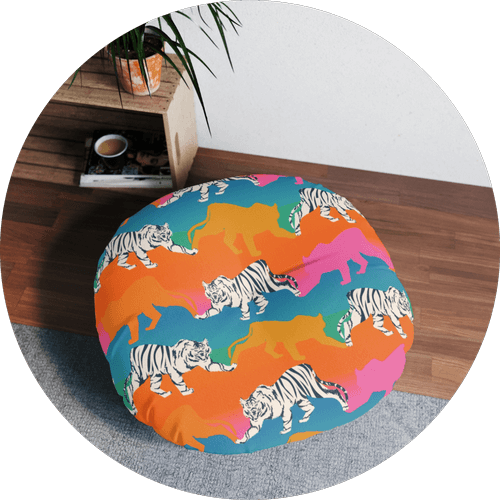 Simpler than adding an extra sofa to the room, an oversized pillow is not just for kids. When family and friends come over and you're pushed for space, all you need to do is break your floor cushion out of storage and you've got an extra place to sit. 
Decorative Large Floor Cushions
Whether you choose to keep it simple or go bold with your home decor, a custom floor pillow can bring any space to life. Add color and textures to your existing furniture with a world of options.  Go from minimalist, monotone black and gray to intricate details, or opt for a wide range of colors and options.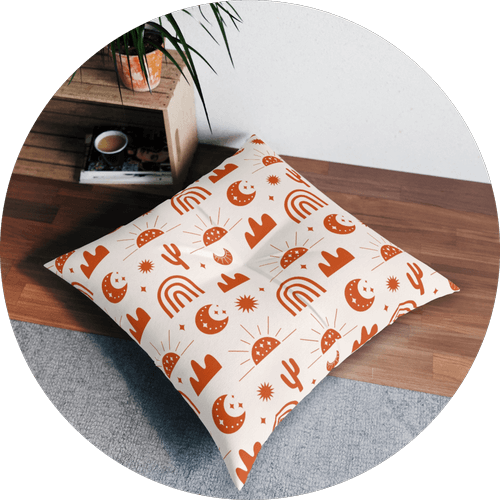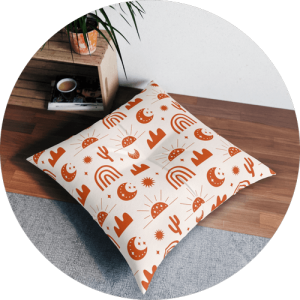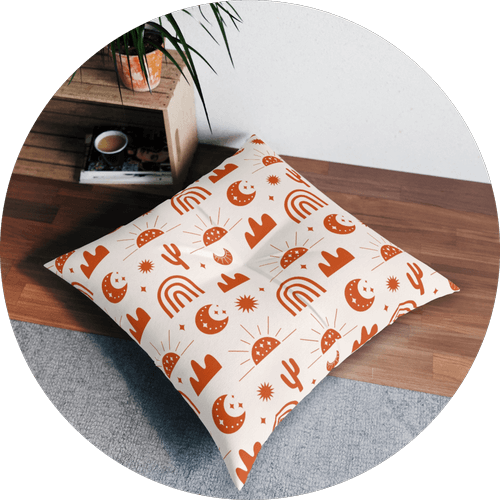 Create Your Own Custom Floor Pillows!
5 Simple Steps to Start Selling Floor Cushions
Integrate Your Store and Sell With Printify
Create custom candles and sell them on any sales channel you prefer – Printify integrates with all the top players. Choose the best site to sell on, integrate it with Printify, and set up high-ranking listings with ease.
Choose Your Print Provider
With Printify, you've got world-class print providers at your fingertips. We love laying low and letting your business shine: your customers will only see your brand and your design when you make your own shirt and sell it online. Make your own shirts come to life with over 80 printing providers from all over the world – US, Canada, Europe, and even Asia. This means shorter delivery times and lower shipping costs no matter where your clients are.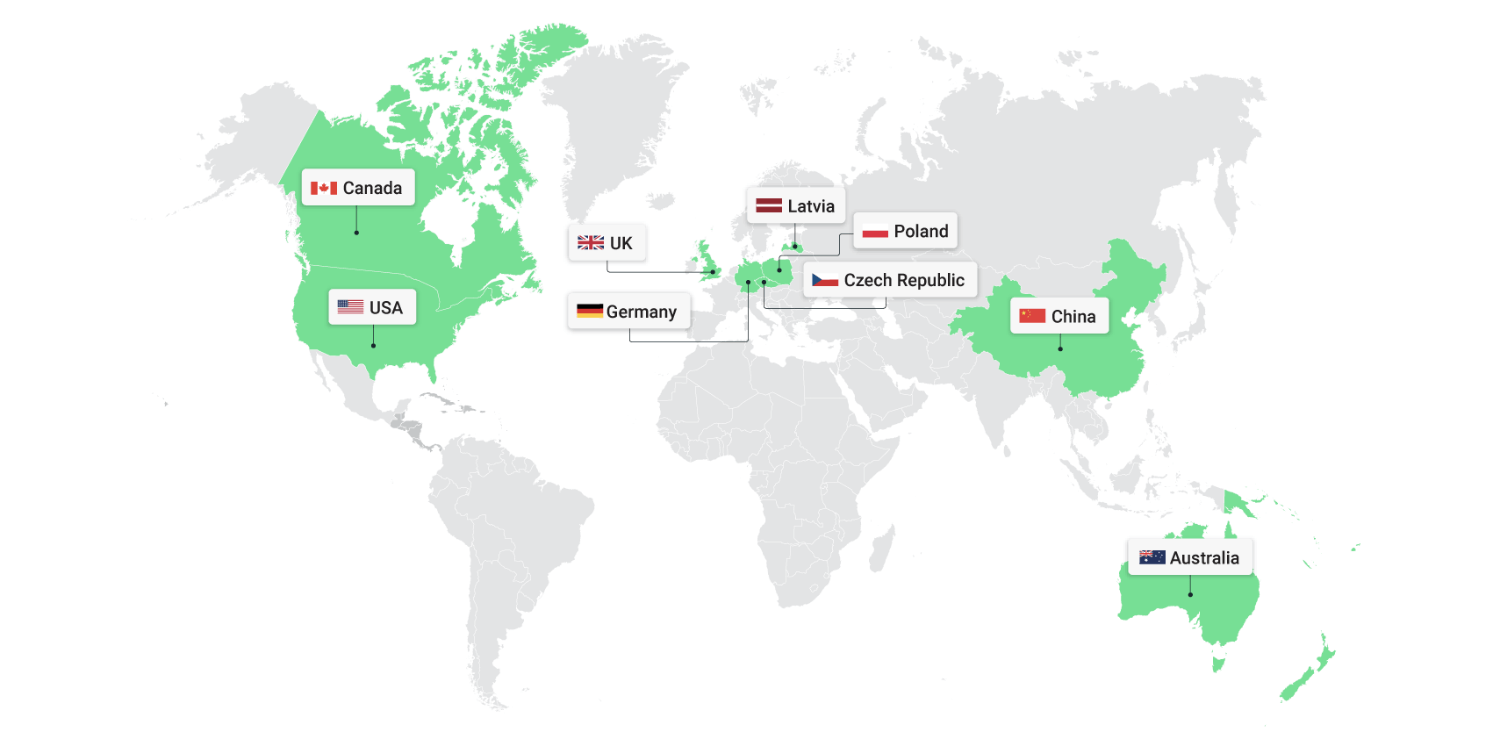 Create Your Own Custom Floor Pillows!
Interested? Start Selling Online!
Start your print-on-demand business today! Custom floor pillows are a great sales opportunity for anyone looking to develop an online income and you can start making sales today!
Start Selling Custom Floor Pillows!