If you're looking to charm your customers by offering to add some character to their home's interior, custom curtains are the way to go. Help your customers in their home improvement – they're sure to improve your sales in return.
Create and Start Selling Custom Window Curtains Today!
A set of beautifully designed curtains can tie a room together, make windows look bigger, and add a bit of character to your personal space. Old and outdated curtains, on the other hand, do the exact opposite.
Have you ever walked into a room and felt that something's missing? You're not alone, because a lot of people have felt the same way. There is, however, a simple yet modern solution – custom curtains.
In today's world, where we spend more and more time indoors, a well-designed pair of custom curtains can revamp the whole interior and completely transform the look of the room.
Whether you are looking for a practical item to add to your store or just something for your own home, custom curtains are the perfect choice. The best part is – you can make your very own, and bring your vision to life.
Please keep in mind that one order contains only a single curtain – an elegant choice for smaller windows. However, if you need a set of curtains – one for each side of the window –  make sure to order two.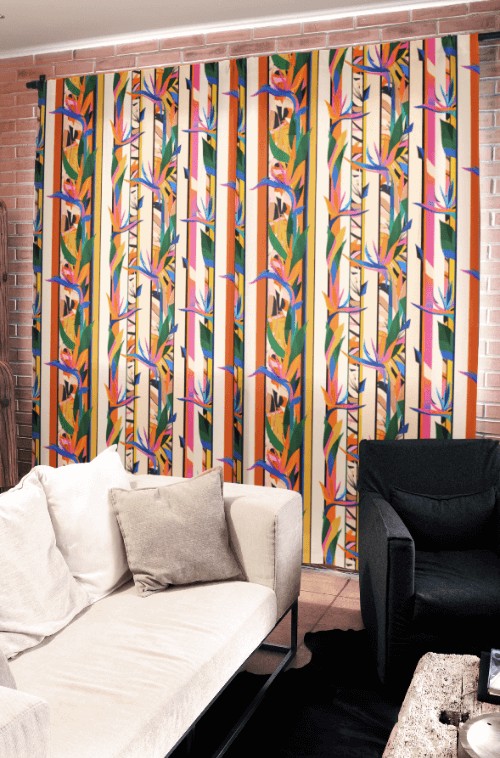 Living Room Curtain Ideas
The living room is the heart of any home and should provide the very best impression of your personal taste. What are your customers into? Do they like colorful curtains? What about modern curtains? Understand your customers' needs, and give them what they want – beautiful, eye-catching, and gorgeously-designed custom curtains that will enhance their room's interior and fit their home perfectly.
If you're looking for amazing curtains for your living room, look no further.  With our print-on-demand service, you can easily make your very own curtains that are sure to become your next bestseller.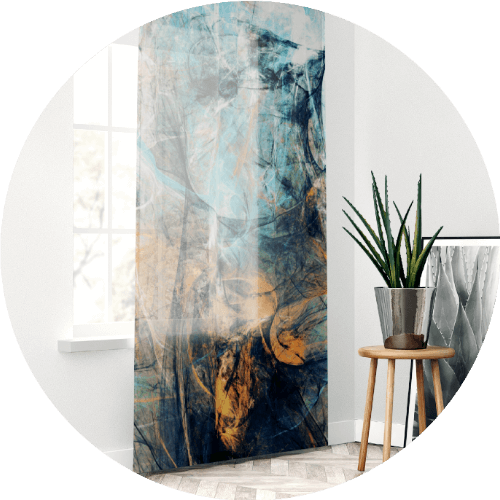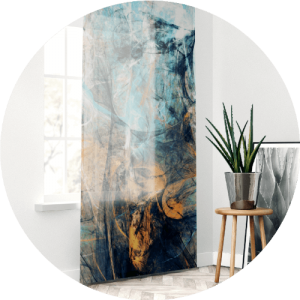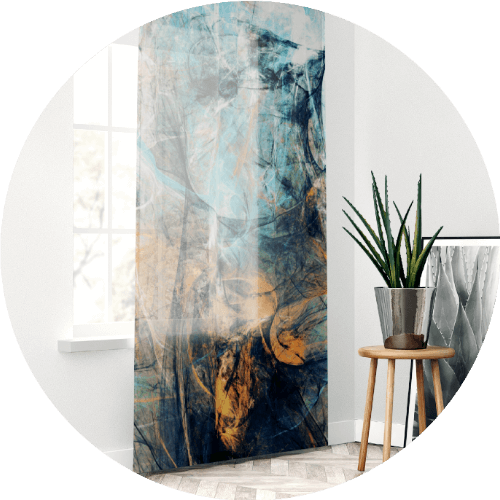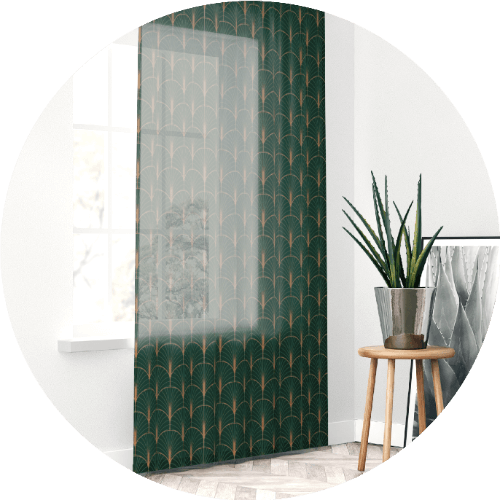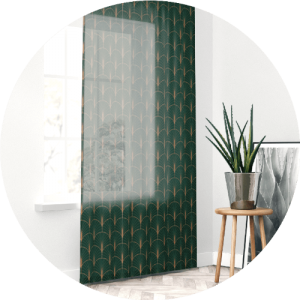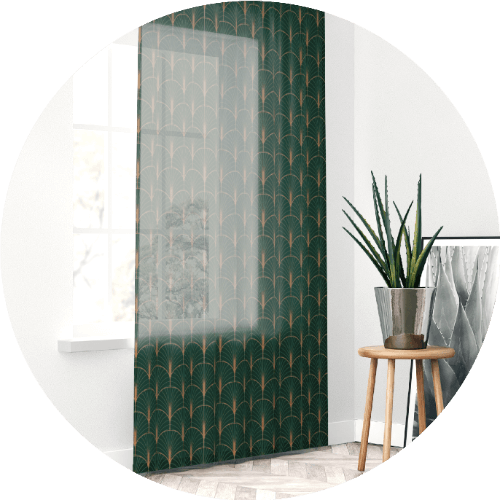 Everyone deserves a picture-perfect bedroom where the worries of the world melt away –  a place to disconnect, unwind, and gather strength. Our bedroom is our sanctuary, after all. A space away from the world – a haven of peace and tranquility. Adding elegant curtains to a bedroom can create a sense of ease, softness, and luxury.
Are your customer's into 1960s fashion? Craving a bit of color and nostalgia? A pair of retro curtains are sure to pique their interest. Whatever style your customers are into, all that's needed is your design, and you're off to a good start. With Printify, creating and selling curtains for the bedroom has never been easier.
Whenever anyone is setting up their kitchen, a small detail is often overlooked – kitchen window curtains. They are important not only because they add an aesthetic appeal, but also because they secure your privacy, filter light, and prevent drafts from coming in through the window.
If your customers are looking to increase the visual appeal of the kitchen, simple floral curtains definitely work well. However, if they are after fancy curtains, make sure to use our powerful Mockup Generator to add one of your brand's exclusive designs.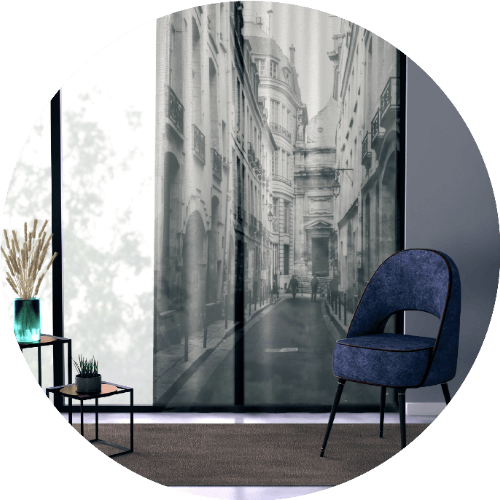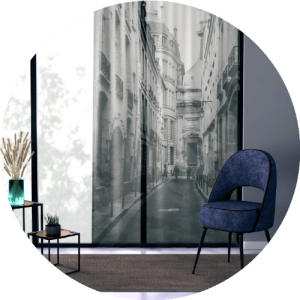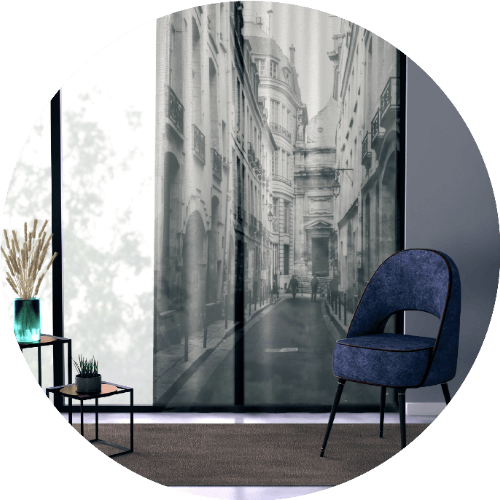 For children, custom curtains are more than just a part of the home's interior – they're a part of their imaginary world. They can visualize curtains in various ways, so it's important that they fit their current interests and complement their bedroom's surroundings.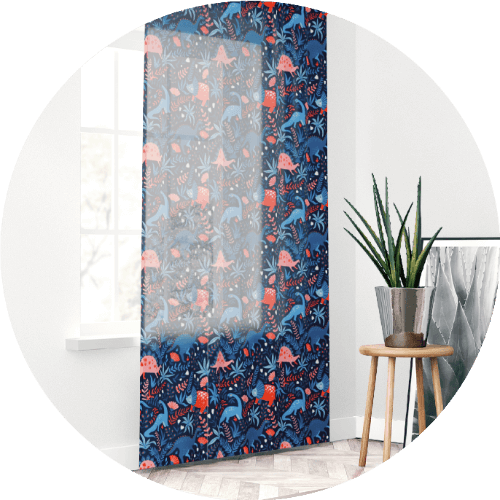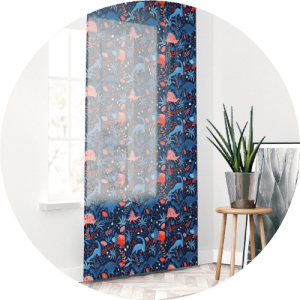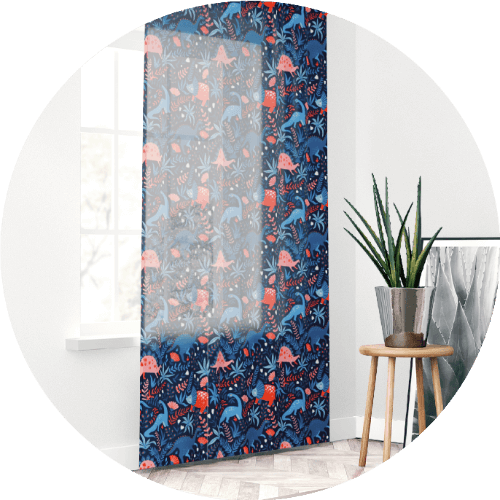 Appeal to your customers by offering their children something unique. Boys will be boys – they'll always love cars. Want a simple idea that sells well? Car curtains! Need another one? Dinosaur curtains!
What is it about dinosaurs that's so fascinating to children? Perhaps it's the fact that they're extinct, their towering height, or maybe their vivid colors. Whatever the reason, our latest printing technique enables you to make and sell colorful curtains that are sure to spark any kid's imagination and bring profit for you.
There's nothing better than decorating your child's room with something that appeals to their interests. Appeal to your customers – and their daughters – by creating magical unicorn  curtains or beautiful butterfly curtains. The opportunities are endless, and it might just be that one thing your online store is missing.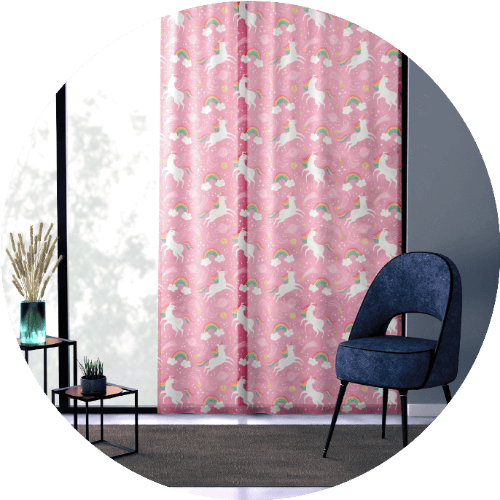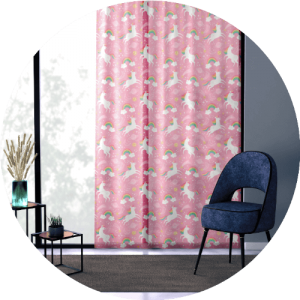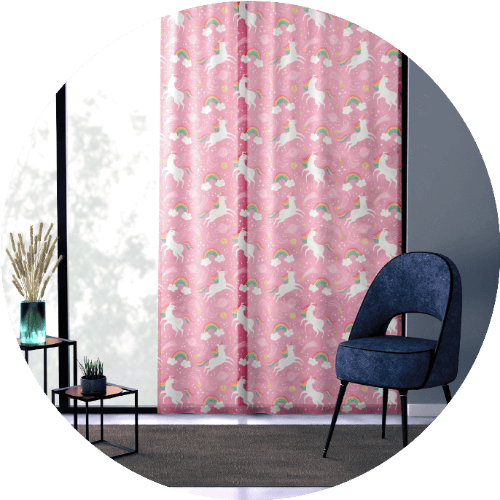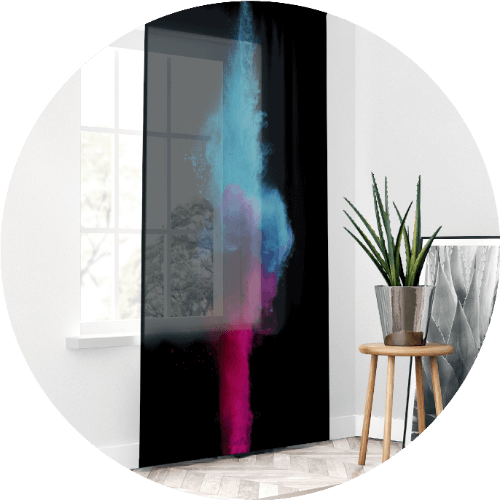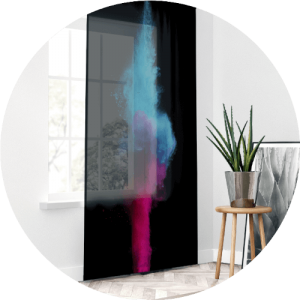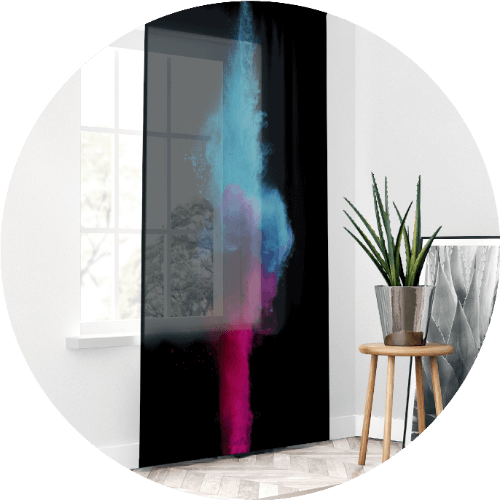 What Color Curtains Should I Get?
Curtains are one of the most visible design elements in your home, impacting its look and feel. With a deeper grasp of color psychology, it is easier to pick the right color for your curtains. Here's a brief color guide to help you choose.
The color green symbolizes nature – ideal for bedrooms, because it helps promote good sleep and relaxation. It's also an easy way to make the room look more spacious.
Blue is a color known for lowering stress levels and is most often associated with comfort. That's one of the reasons why it's ideal for bathrooms and bedrooms. It is a color that calls to mind calmness and serenity.
The color yellow is often associated with happiness and cheerfulness. Yellow is your best bet if you're looking for the perfect color for a kitchen or guest room.
The color black conveys certainty and authority. When used properly, black curtains can add contrast and elegance to your space.
The color purple is often associated with royalty, luxury, and nobility. Purple stimulates creativity and is perfect for study rooms and home offices.
The color white represents purity, innocence, and happiness. These are ideal for bedrooms because they give out a positive vibe and make you feel happy and satisfied.
A color that conveys positivity and comfort, orange helps rejuvenate the body and mind. A good choice for rooms where family and friends gather, and a wonderful color for dining or living room curtains.
Unsurprisingly, the color red is often associated with love, passion, and romance. With red, you can bring life and energy into your living room or bedroom.
The color gray is a diplomatic color, one of intellect and compromise. It is elegant, cool, and a little bit mysterious. This color curtain won't draw attention away from your other decor.
Pink has calming properties. It is often associated with love, kindness, and femininity. Due to its positive effect on personal relationships, pink is a good color for a bedroom.
Start Selling Custom Curtains Online With Print on Demand
With Printify, you can start your own business without any up-front investment. We take care of everything – printing, packaging, and shipping. What's more, we provide all the tools you need to succeed. With Printify, you can design your own unique products and make money from the comfort of your home.
Frequently Asked Questions
Printify is trusted by over 500 thousand merchants worldwide, and we pride ourselves in helping our merchants make more money with less effort. Simply sign up for a free Printify account, and start selling.
Turn Your Ideas Into Profit – Start Your Own Business Today!