Custom Pillows & Pillow Cases
Design and create your own custom pillows and pillowcases with Printify. The possibilities are endless, from custom photo pillows and sweet, unique birthday presents to branded gifts. Order just one amazing pillow with your design, or start selling online – it's up to you and 100% free!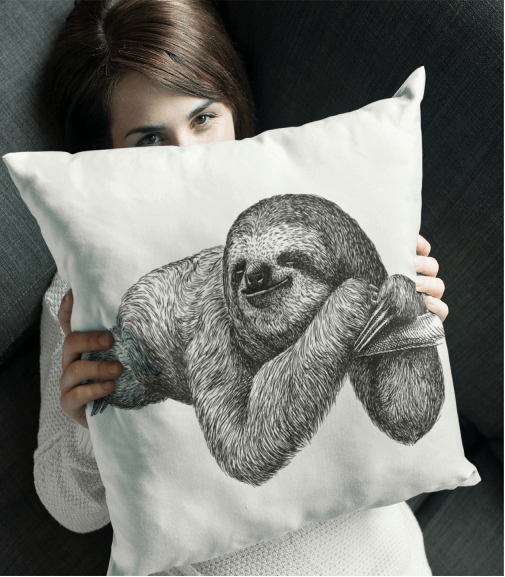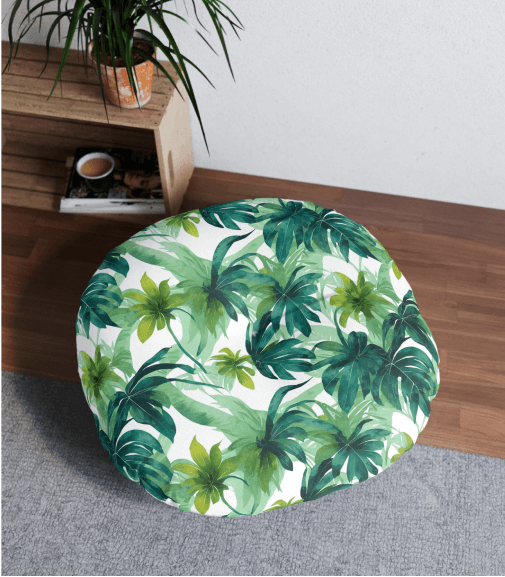 Design Custom Pillows & Pillow Cases With Printify
Create Personalized Pillows With Ease
Custom throw pillows can add style and personality to any space.
making it great for those wanting to make money with custom products.
Printify makes it easy to design and produce high-quality pillows, with various styles and sizes available for beds, sofas, outdoor spaces, and more. Plus, our free Mockup Generator allows anyone to create custom pillows without the necessary design skills.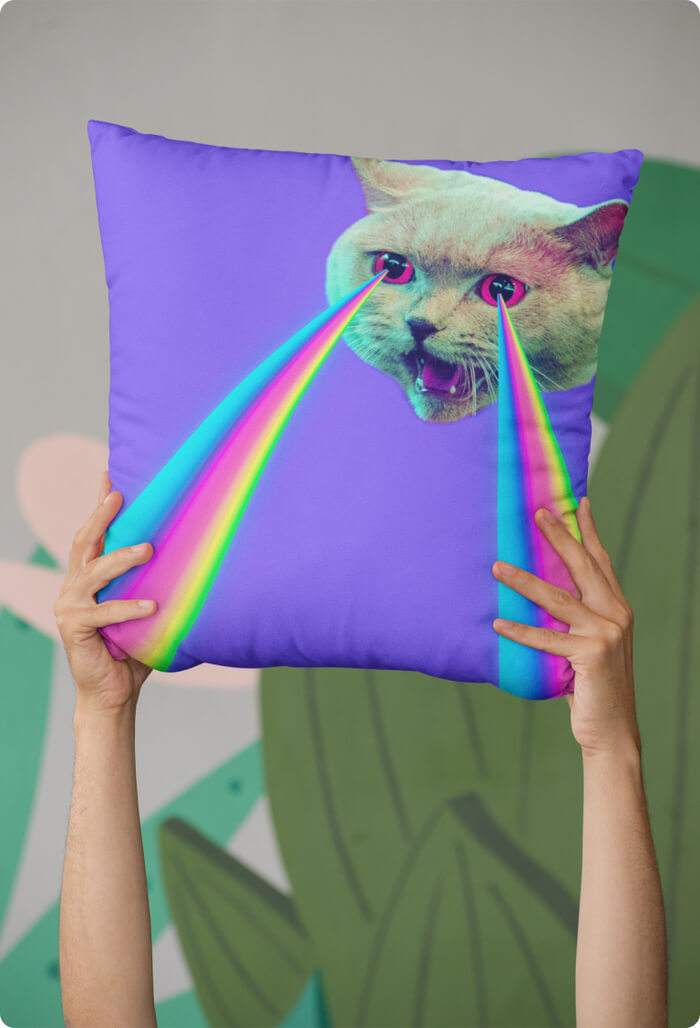 Select a Pillow or Pillow Case to Start With
Are you looking to add a personal touch to your home or some unique products to your eCommerce store? A custom pillow is a great way to do both. 
At Printify, we offer a wide range of pillow styles and sizes to suit any need, from bed pillows to pillow shams and outdoor cushions for that comfy patio vibe.
With our easy-to-use Mockup Generator, you can create your own custom designs or use our free templates.
Ready to get started? Check out our pillow selection, or explore our entire Catalog of home and living products.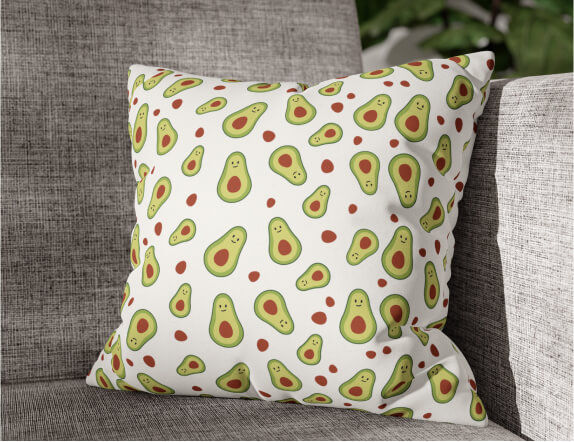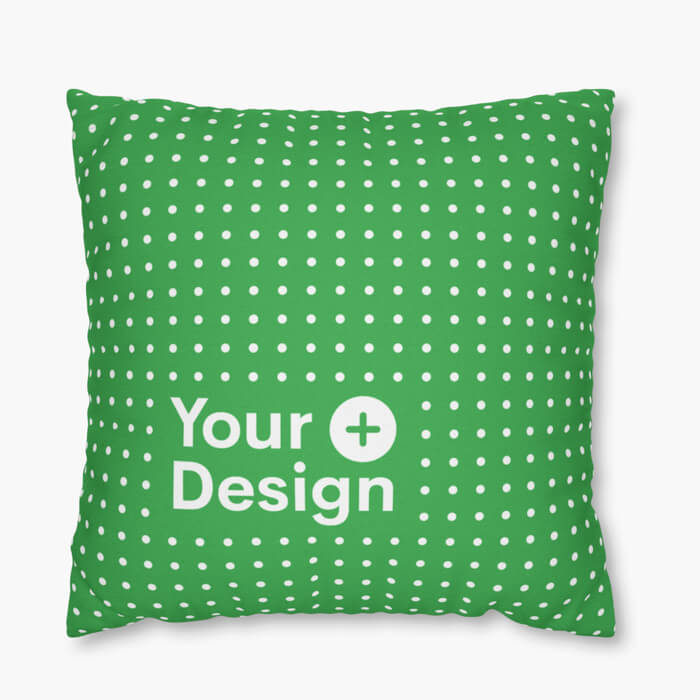 Add some comfort and style to your bed or couch with our spun polyester square pillows. These pillows are soft and durable, making them perfect for everyday use. Pamper your loved ones with the softest gift adorned with meaningful images – add text or personalize with cozy patterns, and the prints will come out crisp and long-lasting.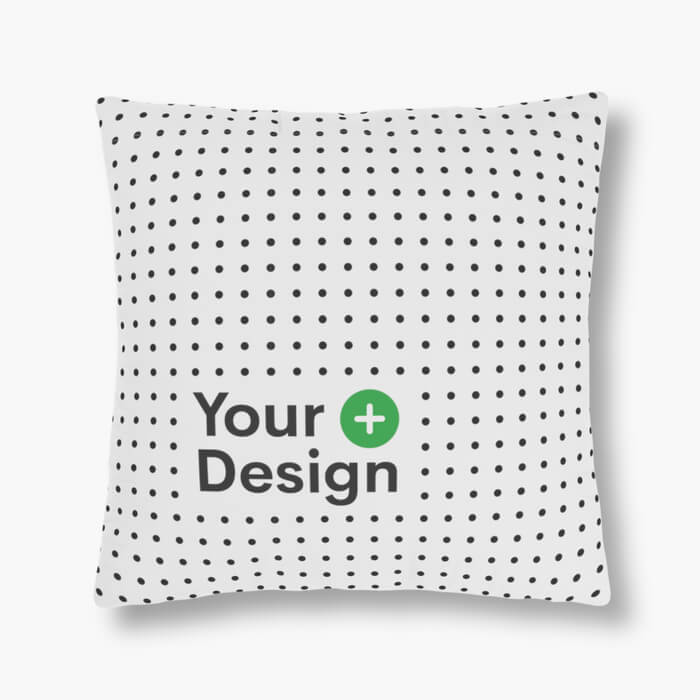 Our waterproof pillows are perfect if you're looking for a custom pillow that's great for outdoor use or accidental spills. Made with waterproof and stain-resistant polyester fabric, these pillows are perfect for that special outdoor wedding – the rain or clumsy guests won't ruin the fun.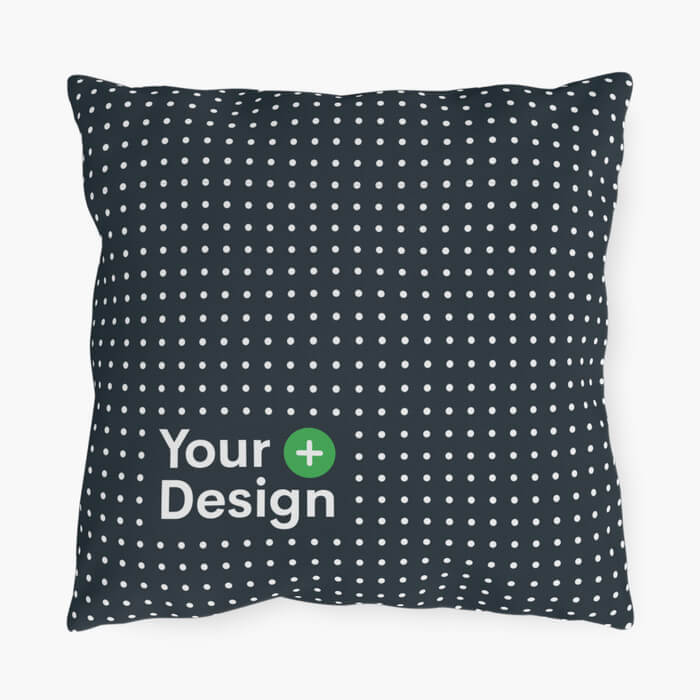 Made with UV-resistant material, the colors of your designs will remain vibrant for a long time. These pillows are also water and mildew-resistant, making them perfect for outdoor use without worrying about maintenance. Add a personal touch with printed family photos to your patio, garden, or any other outdoor area with these beautiful custom pillows.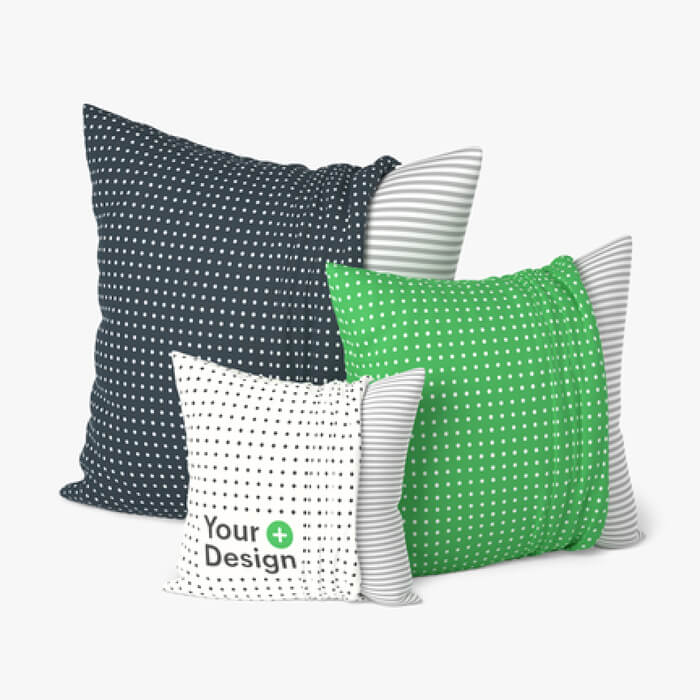 Add some texture and luxury to your pillows with our faux suede square pillowcases. These pillowcases are made with a soft and durable faux suede material, which will add a touch of sophistication to any space. These pillows make for great Christmas presents, wedding party gifts, and decorations for other sweet moments.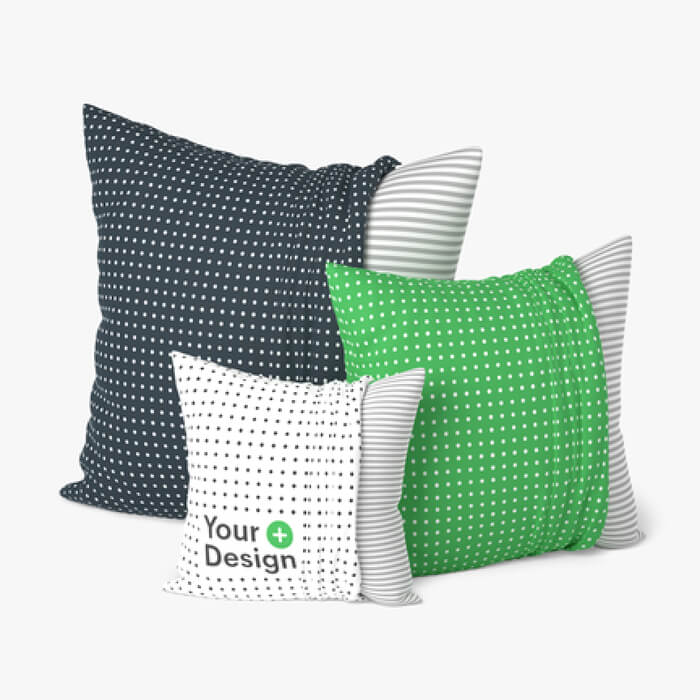 The Spun Polyester Square Pillow Case is made from high-quality, soft polyester material – perfect for adding a touch of comfort to any room. Available in four sizes, these pillowcases can be printed with, say, photos of pets or beautiful floral patterns to liven up any couch or sofa.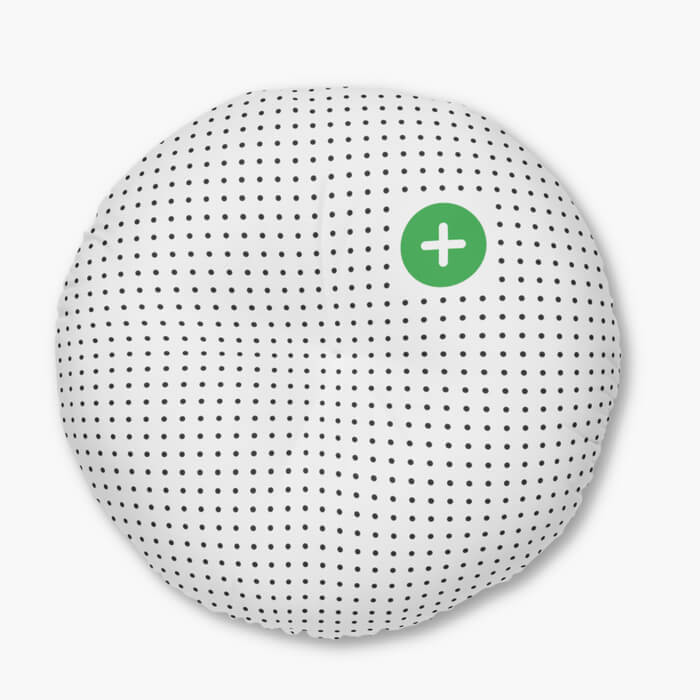 Add a cozy vibe to your home with a custom tufted floor pillow. It has its own filling and features white stitching in the middle, perfect for showcasing your custom artwork or clever wording. Available in square and round shapes, they're perfect for unleashing your inner designer to make your house a place for rest in style.
Explore Our Full Catalog of Products With Even More Pillows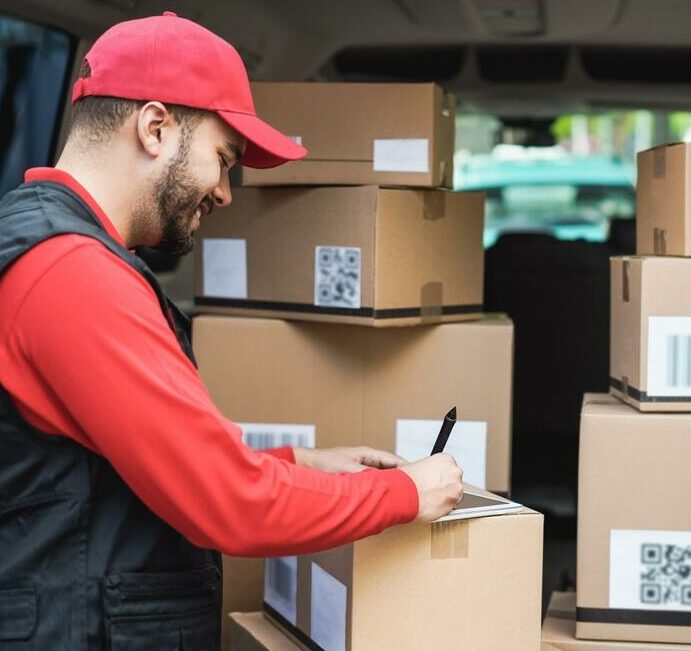 Custom Pillows With No Minimum Order
If you're looking to create personalized pillows for your home or to sell to customers online, Printify is the perfect partner for you. Order as few or as many pillows as you need, with no minimum order required. This means you can start your custom pillow business without worrying about upfront costs or inventory management.
If you're looking to order in bulk, we offer competitive pricing options allowing you to get even more value for your money. Print your favorite photos on any throw pillow for personal use or open a store – it's completely up to you!
In Need of Design Inspiration? We've Got You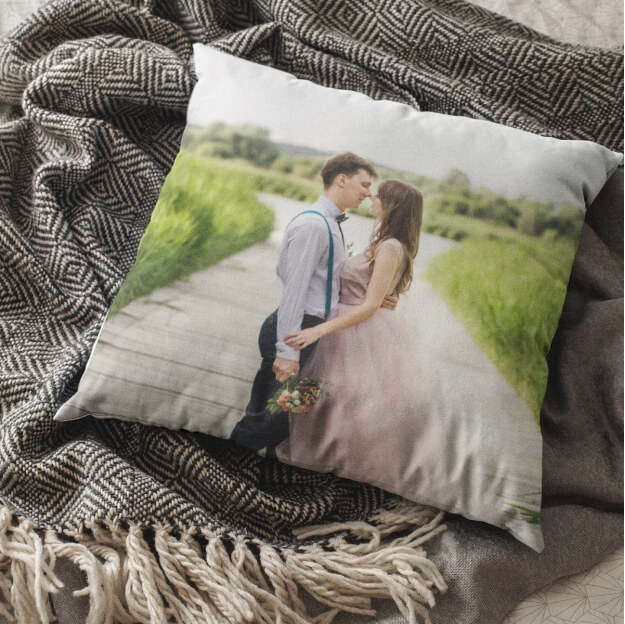 A Custom Photo Pillow to Remember
A custom photo pillow is a great way to add a personal touch to your home decor or to give as a gift to someone special. Choose a favorite photo and have it printed on a high-quality pillowcase. Add a sentimental touch to your living room, or offer your customers to send in their photos for a truly customized experience.
Win Hearts With Graphics & Illustrations
Incorporate graphics and illustrations into your personalized pillow design. Use your own work or choose from a vast selection of graphics and illustrations available at Shutterstock. Create a line of playful or artistic pillow designs that serve as thoughtful gifts on Christmas, birthday celebrations, and beyond.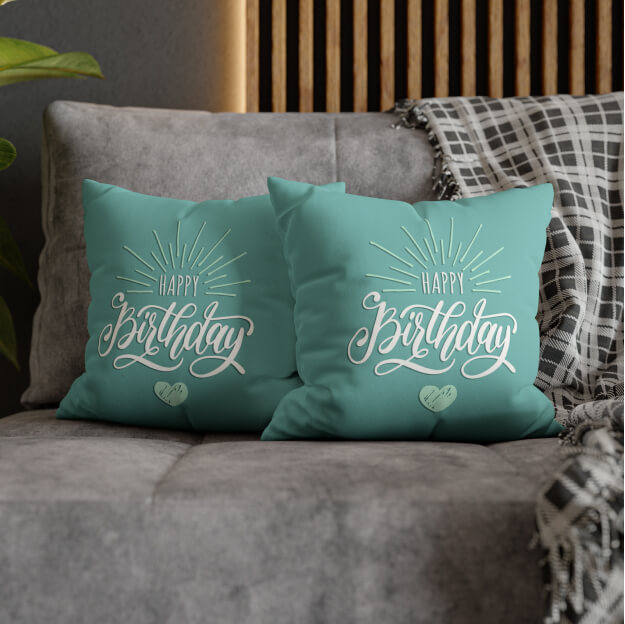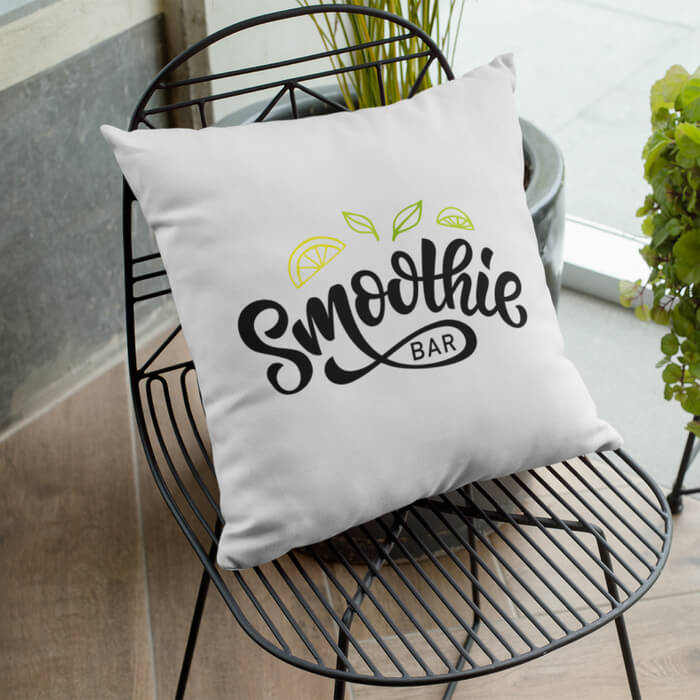 Preparing a Unique Branded Gift
Branded gifts are a great way to promote your business or organization and show appreciation to your customers or employees. Add your logo or other graphic representation of your brand to indoor and outdoor throw pillows and pillowcases to create a cohesive, professional image and make a lasting impression.
Start Selling Custom Pillows & Pillow Cases
Design and Sell Custom Pillows & Pillow Cases With Printify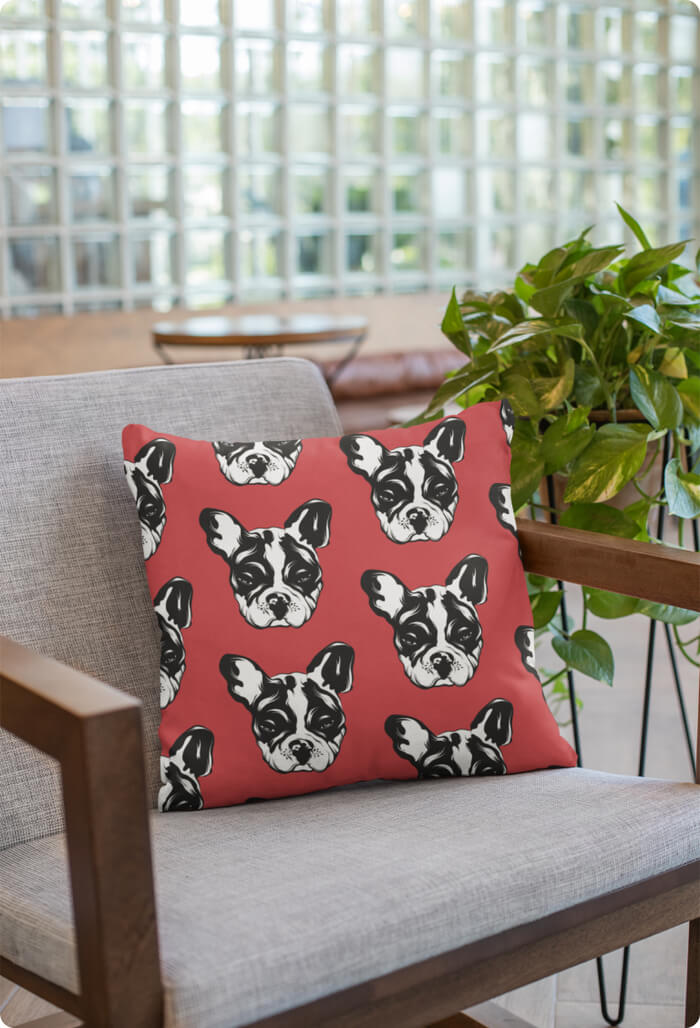 Frequently Asked Questions
Are you ready to create your own pillow or expand your online storefront with custom photo pillows? With various sizes, fabric options, and styles, it's easy to find the perfect fit for your home or business.
Start Your Print-On-Demand Business Today