If you're after the best custom posters in the UK, you've hit a lucky link. Whether they're for the home, office, or outdoors, we've got the right posters to beautify any space.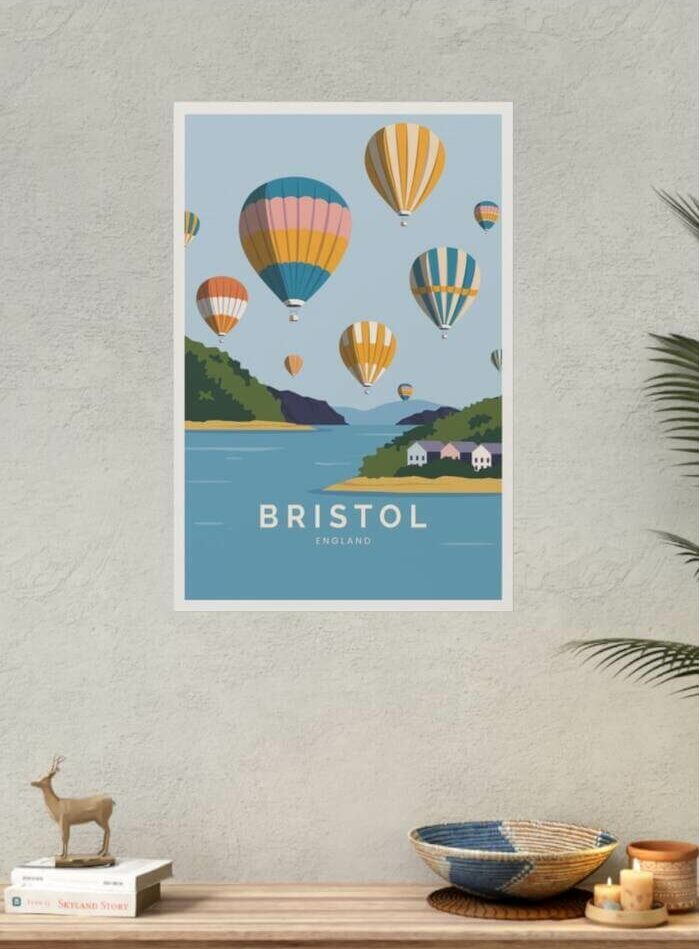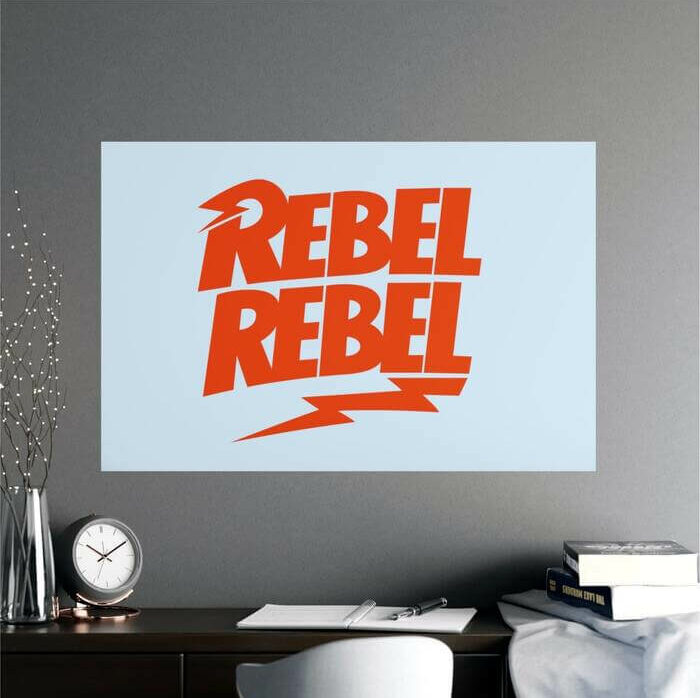 Make Your Own Personalised Posters
Start Your Custom Poster Business in the UK With Printify
Turn an idea into reality today – design, create, and sell awesome posters to customers in the UK.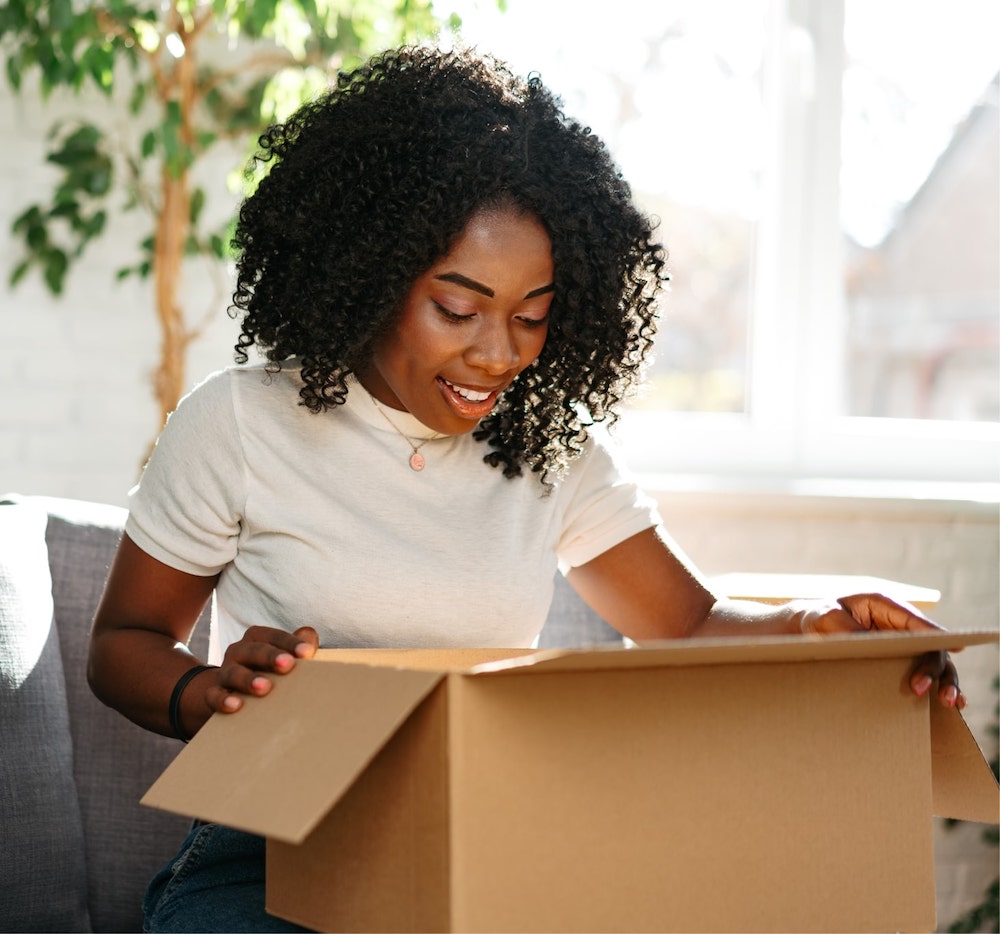 Custom Poster Printing in the UK With Printify
Whether you want a custom poster for yourself or your store, we've got just what you need right here in the UK. Whatever style or size you want, we've got it all.
Delivery is quick and reliable with our local Print Providers, Print Clever, and Prodigi. When you're ready to expand, our worldwide network of 80 other partners is ready to further your success.
How to Create Your Own Poster in Three Steps
With Printify, anyone can easily design iconic posters – everyone's welcome to create the perfect poster today.
When your design is finalised, we'll print, package, and ship the finished product directly to your or your customer's doorstep.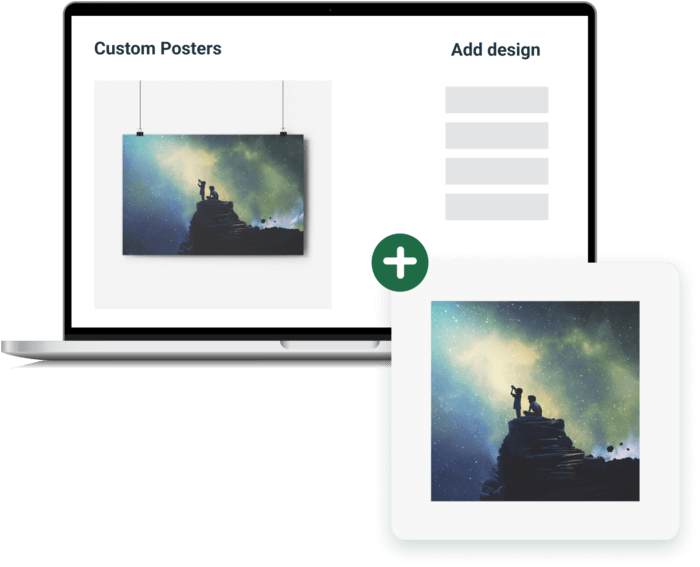 Sign Up for a Printify Account
In the Printify Catalog, we offer custom-size posters in various styles, vertical, horizontal, framed, rolled, uncoated, and satin, that you can customise to your heart's content. Simply choose your favourite and click Start designing.
In our design tool, the Mockup Generator, anyone can bring their ideas to life, easily creating designs in beautiful colours. Upload a graphic, photo, logo, or add text in various fonts to design your poster in the UK today.
Design Your Own Custom Posters and Prints With Printify
Whatever you'd like to decorate, we've got posters for every space, ready to make friends with sometimes oh-so-boring walls.
A framed artwork poster for the living room? Sure thing. A vertical motivational poster for the office? You got it.
Printify offers a wide range of posters and endless possibilities for creating one-of-a-kind decor.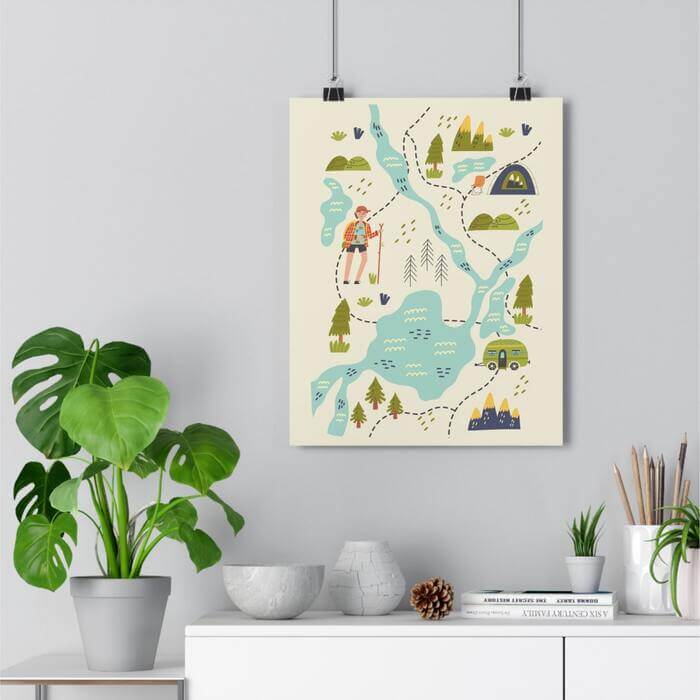 With a beautiful matte finish, these posters can turn any room into a personalised oasis, adding colour, personality, and a touch of sophistication.
All of them come in various sizes to fit your decorating needs. Just add a custom design, and you've got a poster that confidently stands above the ordinary. If you're after a great gift for a friend, they're a great option too.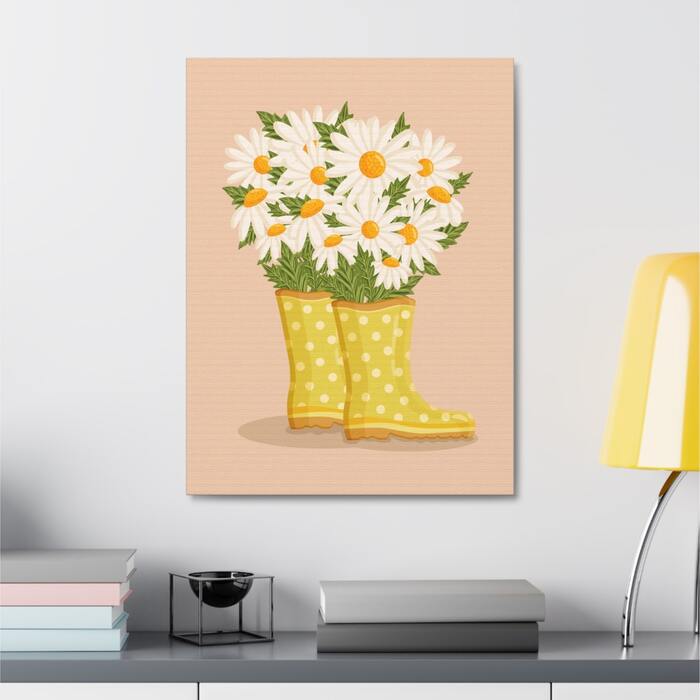 As one of the best posters to print art on paper, they make every room feel special, adding a touch of elegance to otherwise plain walls.
Whether it's a captivating landscape or an artistic pet portrait, they're sure to enhance the aesthetic appeal of any surroundings.
They come in various sizes, so you can pick the right one to showcase your design in all its glory.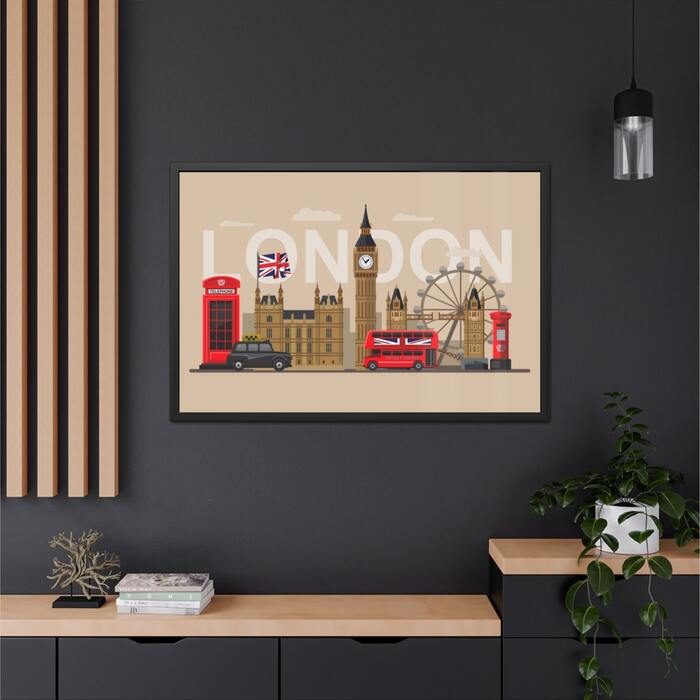 If elegance is what you're after, the humble frame can transform a simple poster into a work of art. In addition to adding a touch of sophistication, they're also easy to hang on the wall.
They come in horizontal and vertical designs with frames of various sizes – slightly smaller for the staircase? No problem. Slightly larger for the hallway? We've got you covered.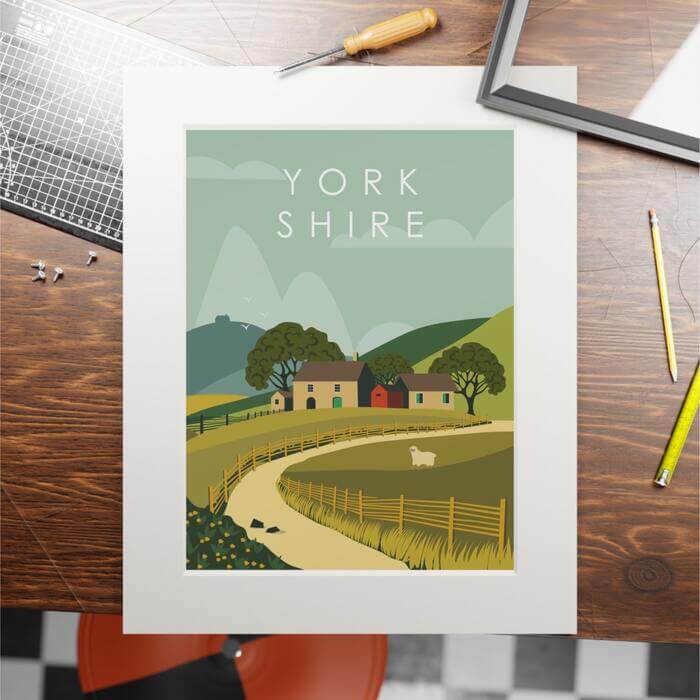 With fine art posters, you can showcase your designs in outstandingly vivid, bright, and beautiful colours – just like the rainbow. Whether at home or in the office, they're sure to turn heads and leave a professional impression.
If you want to design your own poster in the UK, these are a great choice, ideal for various settings to suit any business needs.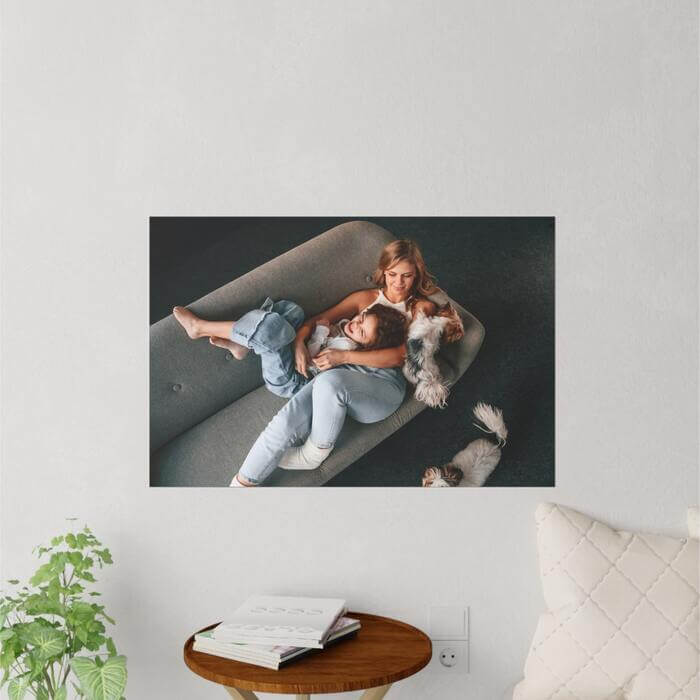 Whether you want to make a bold statement or simply add a touch of creativity to your surroundings, custom prints on wall decals are the way to go.
With these, anyone can display their artwork and personalise a room to perfection with beautiful images, deep quotes, and funny sayings.
Personalised Poster Design Ideas
In our beginner-friendly Mockup Generator, you can create beautiful paper, satin, and various other posters from scratch – the possibilities for creative and professional designs are limitless.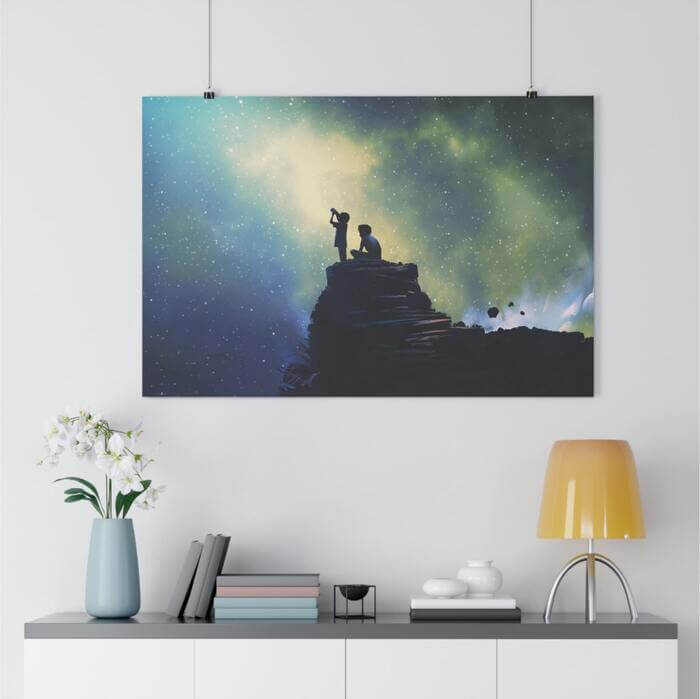 As a way to leave a stunning impression, artwork posters know no rivals, favoured for their aesthetic appeal.
If you want to create the best custom posters in the UK, artwork's sure to stand out.
When you take a great photo, it's a shame if the world doesn't see it. Showcase your photos to everyone.
Our Print Providers use the latest technology, creating picture-perfect results and providing outstanding quality.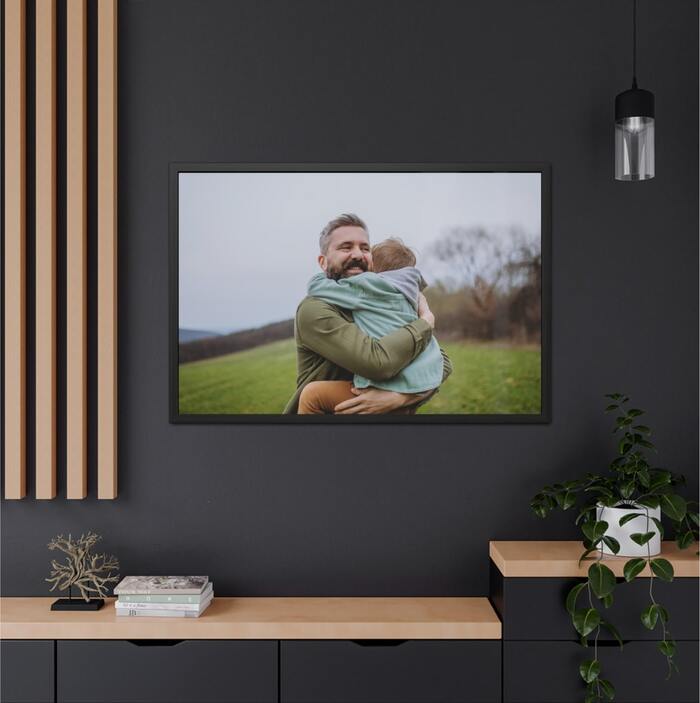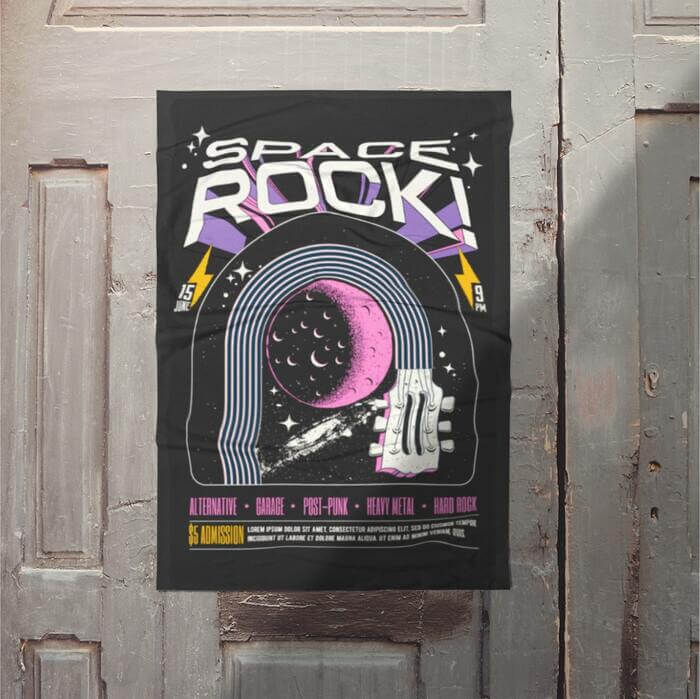 A poster or a flyer for a festival or concert? Sure thing! Our outdoor posters can withstand any element.
With a design reflecting the heart and soul of a business, attracting passers-by won't be hard.
Why Sell Personalised Posters in the UK
The opportunity for profit abounds.
With technological advancements, printing custom posters in the UK costs less than ever, which means higher profit margins and more happy customers for you – people love affordable products that provide great value for money.
You can create various bestsellers catering to any surroundings – events, trade shows, offices, or homes.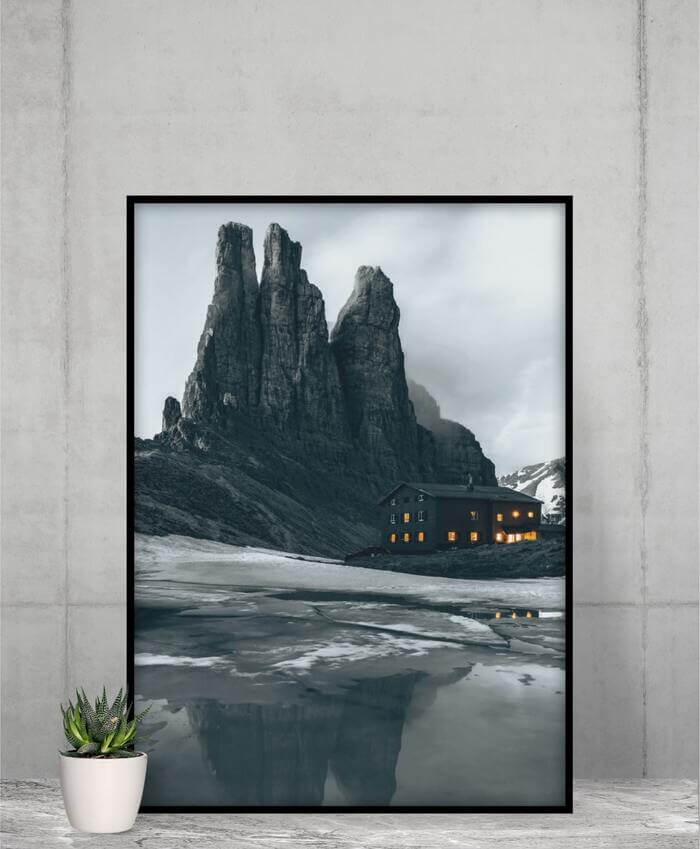 Why Choose Printify for Custom Poster Printing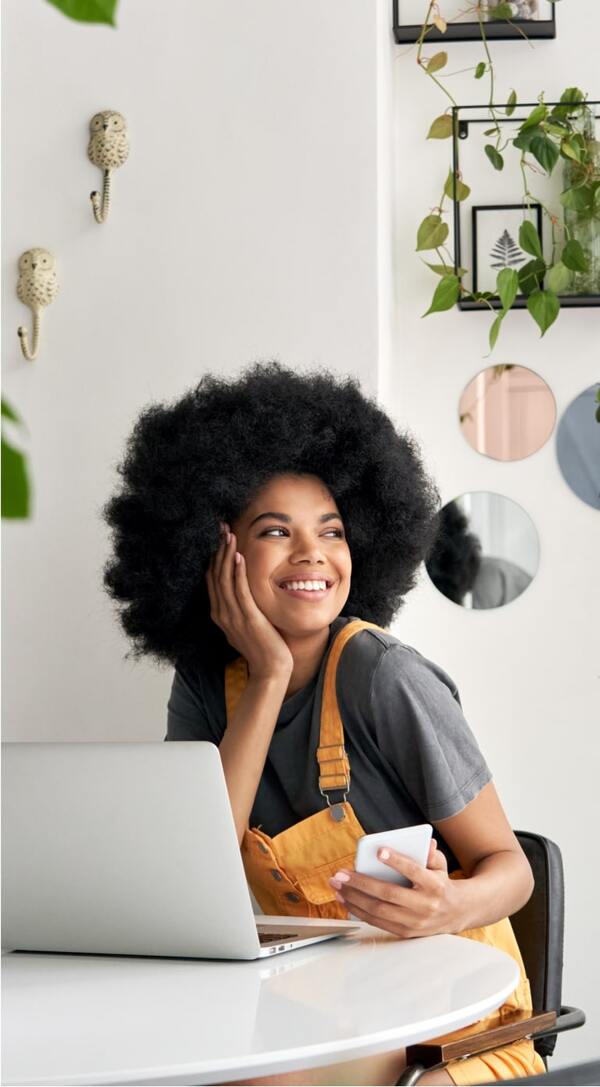 FAQ: Personalised Poster Prints | UK
Concerning custom-size poster printing in the UK, Printify has everything individuals and businesses need – a wide range of posters, beginner-friendly design tools, and the best prices.
Just sign up for a free account and create an iconic poster today. You can upload a photo, text, logo, or a combination of these to create a poster your walls will wear with pride.
Yes, absolutely. In our Mockup Generator, you can choose product variants – size, colour, orientation, paper, and materials – and add a different design for each.
When you design a poster with multiple elements, you can save the design as a template and apply it to other products, too. In our Help Center, you can quickly learn how to create a reusable artwork template.
Easy. Today, there's a world of options:
A Few Other Note-Worthy Products to Sell in the UK
As market trends evolve, keep a finger on the pulse of what sells best to stay on top of the game.
Regarding custom-poster printing in the UK, Printify's got everything a successful business needs – the right posters, the highest quality, and the best prices.