Custom Poster Printing in the UK
You have a range of styles and providers to choose from for your poster printing, and the print-on-demand model means that no minimum order is required.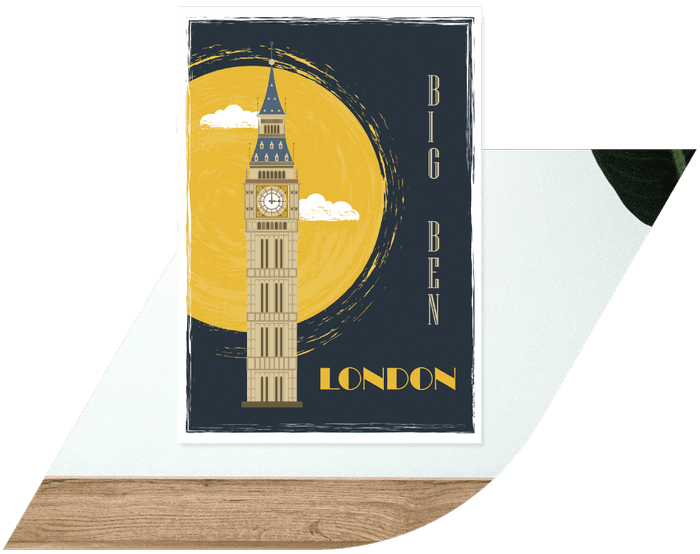 Custom Poster Printing With Printify
When you have a Printify account, you get access to a free Mockup Generator that is made for even a rookie of designers to easily navigate it. 
To start designing, all you need to do is pick the blank custom poster you would like to design from our available custom posters. Upload your personal designs or photos from your computer or select one from your Printify account library.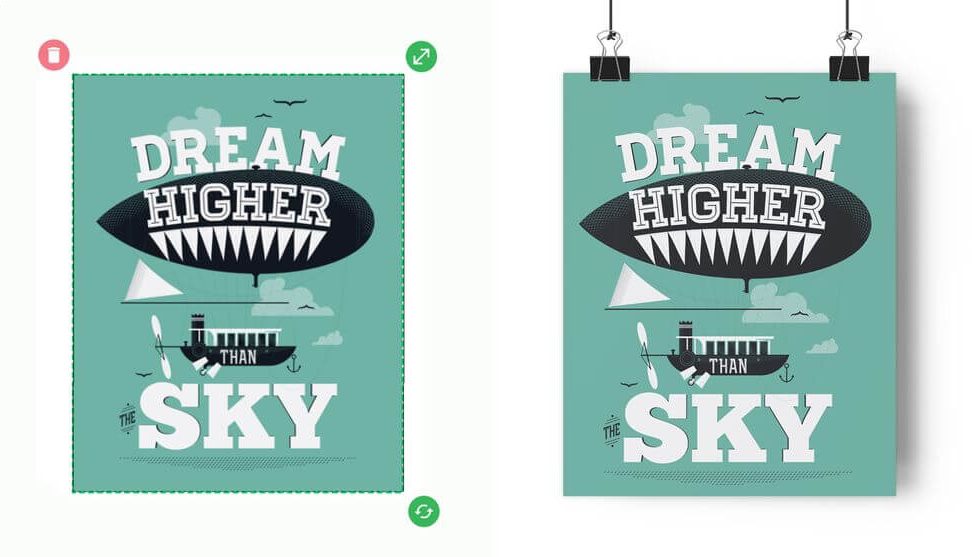 Make sure that your designs fit the requirements for a high-quality poster printing. Every product on the Mockup Generator has the size requirements indicated at the bottom right of the user panel. 
Once you've made sure you've picked the best pixel size for a high-quality poster print, apply your design on the custom poster. You can choose to preview your final custom poster as you go, to check the placement and sizing of your designs.
We Have the Best Posters for Your Custom Poster Printing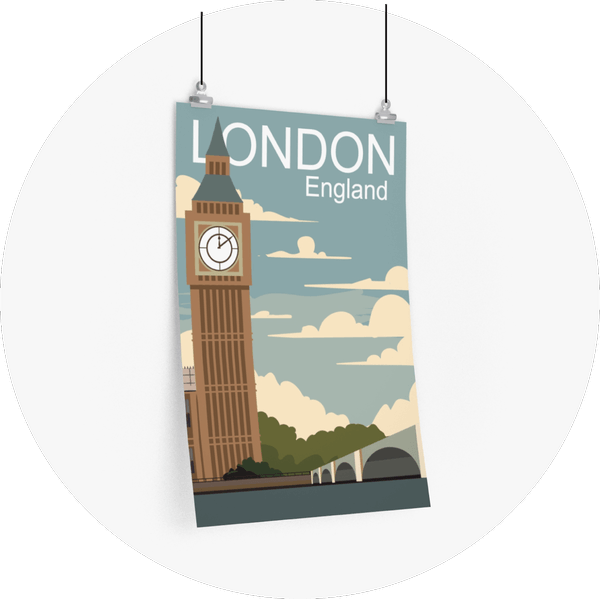 Why is this choice one of our bestsellers? Maybe it's because each poster is printed on fine art paper. Maybe it's because of the matte finish that makes every detail pop. 
For posters intended for indoor use only, the premium matte vertical model is an excellent option. You can see how the class and quality of this base would result in some incredibly attractive posters. The ink used is resistant to fading so vibrant and intense colours remain long-lasting.
If your poster deserves a more elegant presentation, why not offer it in a frame? This option is available for both horizontal and vertical designs, and frames come in a range of size options. 
This is a prestige product because the frames used are wooden and of museum quality. The front is made of durable plexiglass. All that's left to decide is whether a black or white frame would suit your custom posters best!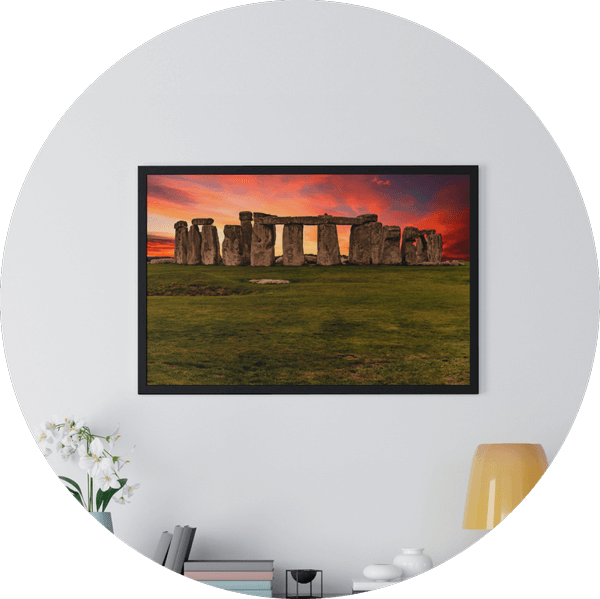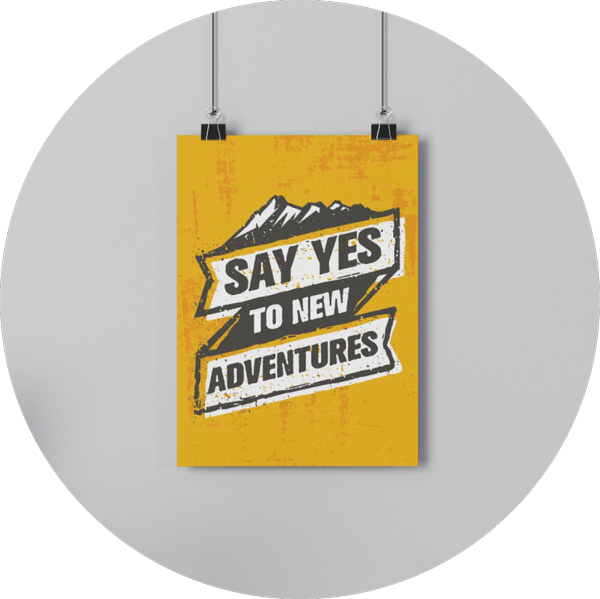 Are you familiar with Giclée art printing? Giclée is a French term meaning "to spray," and in this context, it refers to the spray-print method used to transfer digital designs onto paper. 
Special printers will be used to replicate your design with precision, and you're going to love the high quality of the results! The paper used for this print is thick, durable archive paper, and so all posters will have an attractive and tasteful matte finish.
Make Money Selling Custom Posters Online
Once you've designed your custom posters, publish them on your chosen eCommerce store on any of our many integrated store platforms. You can sell custom poster prints on these sites or on your own website with the Printify API. 
After your custom print poster is sold in your store, it gets sent to our print providers. Charges are only deducted when sales are made. You get to choose which provider you work with, and that is the company that will receive your custom poster printing order. The print providers handle all the custom poster printing. They will print your order, package and ship it directly to your customer. 
The best part? No minimum order is required. You can really start your business with just one sale.
If you would like to check first hand that your posters look great, you can always order a sample before publishing it to your store.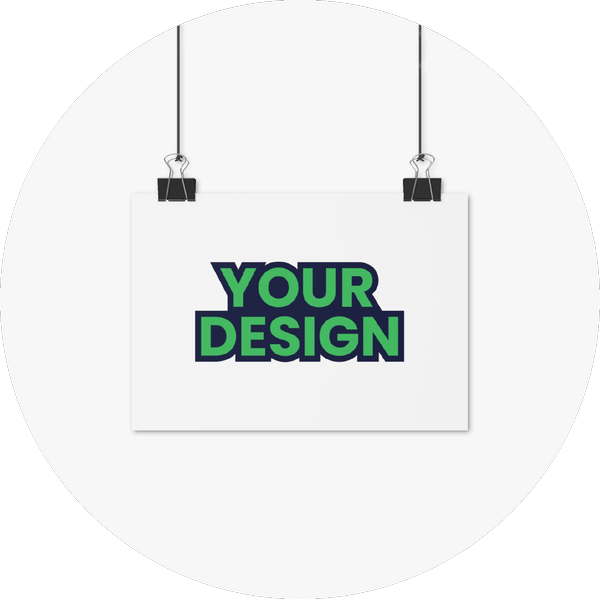 Frequently Asked Questions
Poster Printing With Your Custom Designs
Here are some design ideas to get you started…
Brighten up someone's interior design with an aesthetic art poster! Posters are an affordable and accessible way for people to buy and showcase art around their homes.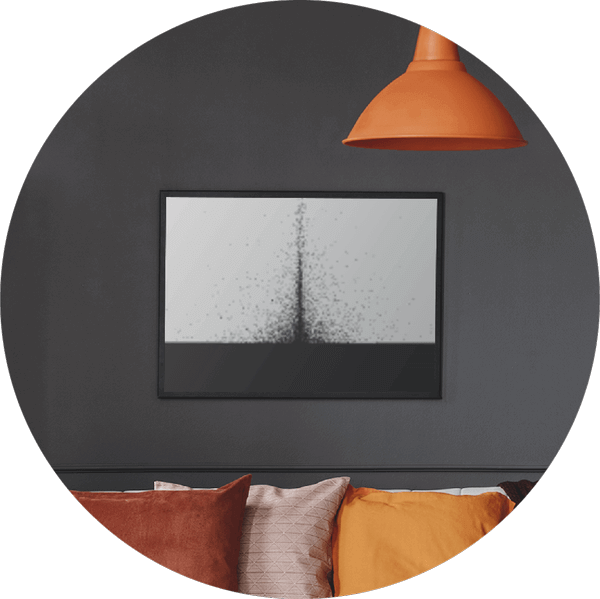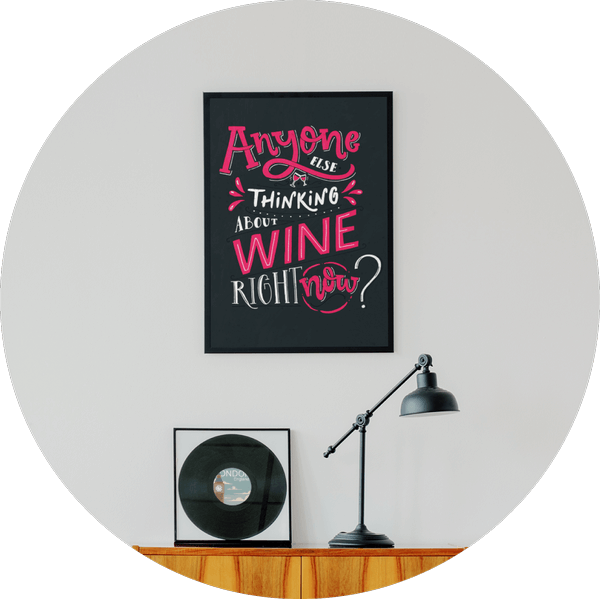 We all need cheering up from time to time. Why not design a funny poster using memes or cheeky slogans? You'll know your custom poster is making someone smile.
With the rise in popularity of vision boards, many people now want to display their life philosophy in their living space. Your customers will love the uplifting effects of your poster.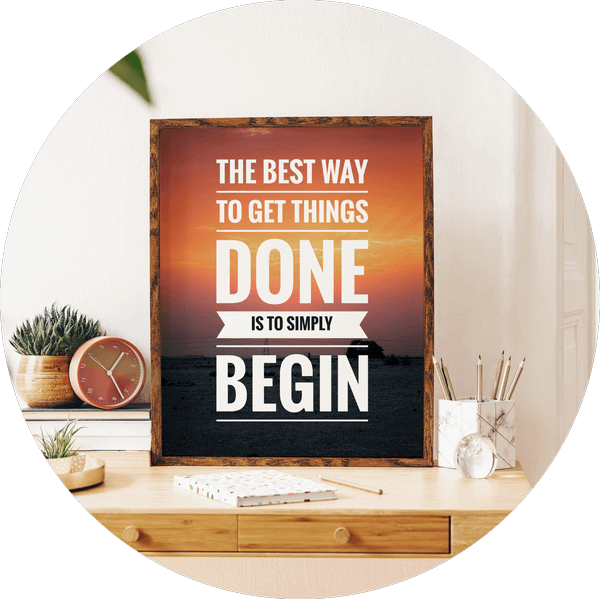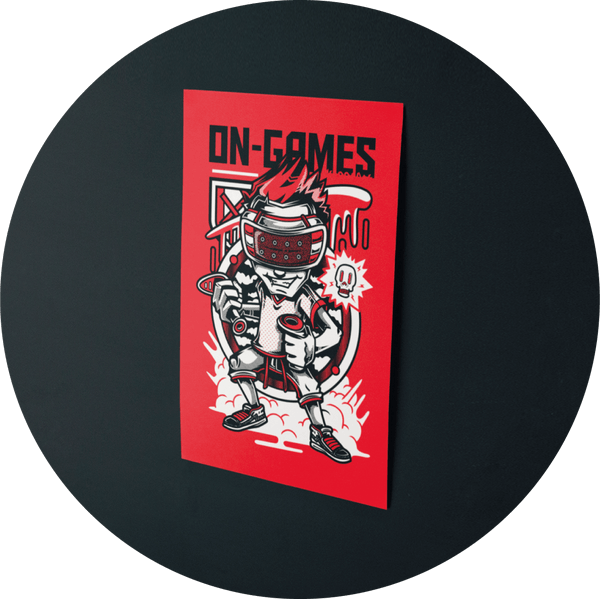 Into rollerblading? Gaming? Fishing? Why not tell the world? Posters can be a form of self-expression, so people often choose to share their interests on their walls.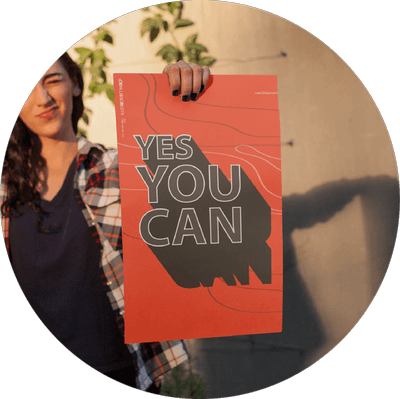 Start Your Poster Printing Business Online!