Life as a Mom and a Successful Etsy Print on Demand Store Owner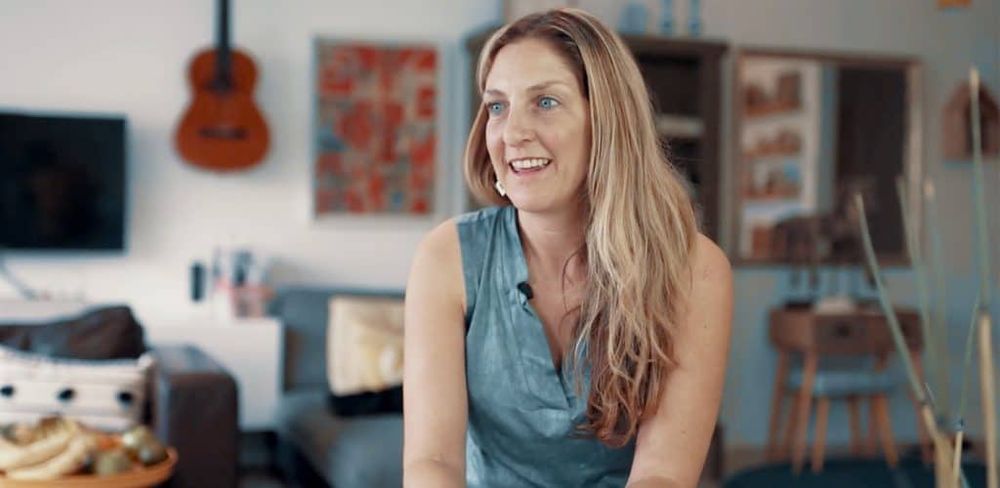 There is always something preventing us from making our dream job a reality, we don't always have the courage or our family life keeps us too busy. The list of reasons is virtually endless, but sometimes these are just voices in our heads that don't allow us to do what we truly love.
Liora Goren, a proud mother of four children and a successful vacation rental owner never gave up on her dream.
Successful Etsy Print on Demand Mom
In a little over a year, her e-commerce store called Ahavti LifeStyle that offers home décor items, like bath mats, clocks, shower curtains and much more became a major success.
Being a mom of four children is a full-time job, but Liora somehow manages to find the time to be creative. Back in 2007, while still on maternity leave with her first child she opened a baby boutique in her hometown – a city near Tel Aviv. However, this business venture lasted for just three years, because the daily tasks of running the boutique were simply too much for a mom who recently had her first son, so she had to sell her business and dedicate her time to her children and her day job.
Liora's family owns vacation rentals in Jerusalem, and every morning she makes sure that the guests have everything they need and that the business is running smoothly. In 2017, after giving birth to her fourth child Liora felt that she wanted to do something creative again, something that doesn't take too much of her time. That's how she came up with an idea to start an e-commerce business that offers personalized gifts and home décor items. Just a year later Ahavti LifeStyle is a booming business with more than a thousand available designs.
The Swift Success of Ahavti LifeStyle E-Commerce Store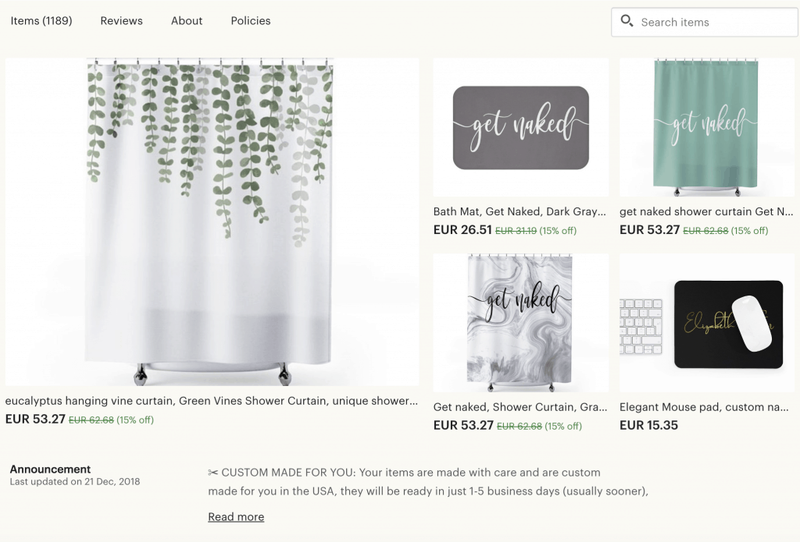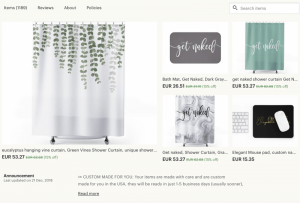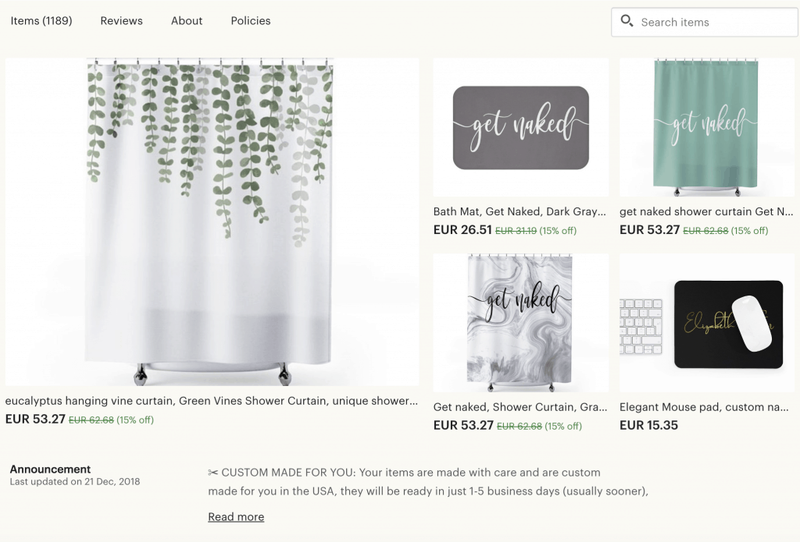 Soon after launching her online store, Liora discovered that Printify offers printing services on bath mats. The moment she realized this she knew she wanted to design her own bath mat. During a brainstorming session, her husband suggested a simple but effective solution.
He thought that printing 'Get Naked' on a bath mat would attract attention from potential clients. And he was right because shortly after uploading the design to her e-commerce store, emails started pouring in requesting shower curtains, and all sorts of items with the same slogan. Until this day the 'Get Naked' bath mats are the most requested accessory in Liora's store.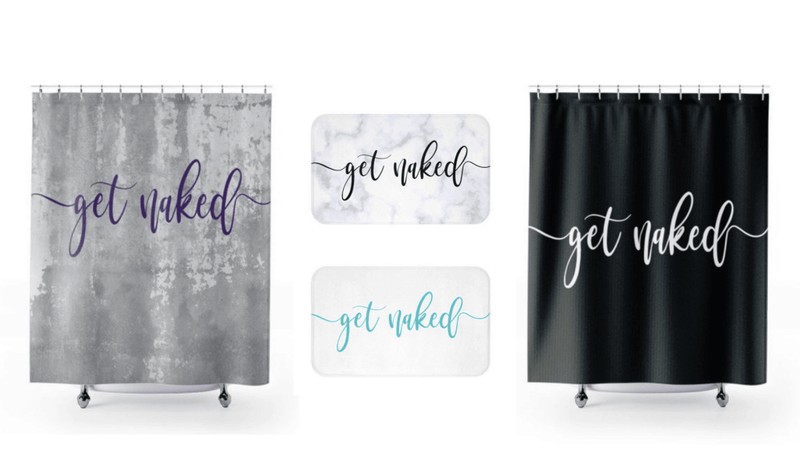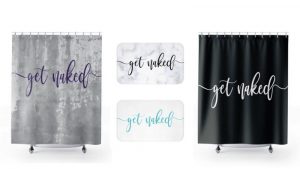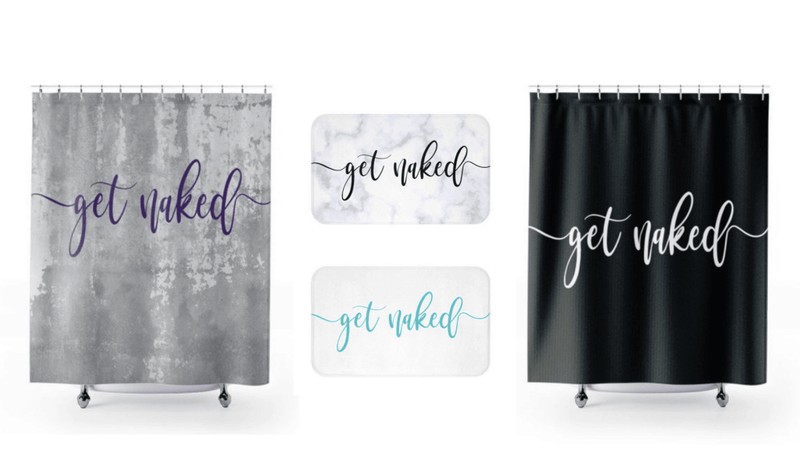 Today, Ahavti LifeStyle store offers personalized pillows, clocks, duffle bags, among countless other customizable items. In the beginning, Liora tried out the services of different online print providers, but their services were simply too time-consuming for her since she had to spend hours creating and uploading her designs. Once she discovered Printify she immediately knew that this platform is perfect for her, because it enabled her to create designs effortlessly. 
The Daily Routines of a Designer
Balancing between her duties as a mother and running a business all by herself, leaves Liora with only a limited amount of time she can dedicate to her e-commerce store. Her day begins early in the morning when she prepares breakfast for her children and takes them to school. Afterward, she travels to Jerusalem to check if there is anything urgent she needs to do for her day job.
Once she makes sure that the guests are happy and that the staff knows their daily tasks, Liora finds a quiet coffee shop where she checks her emails. Most of her online clients live in a different time zone, so on most mornings, her inbox is full of new commissions. The communication with clients takes the most of her time during this period of the day, but sometimes she uses this time to design new products for her e-commerce store.
Despite the limited amount of time Liora dedicates to developing the Ahavti LifeStyle store, her client list seems to be continually growing. The Printify platform is a part of Liora's success, as it enables her to design new items quickly or to make changes on designs she already uploaded.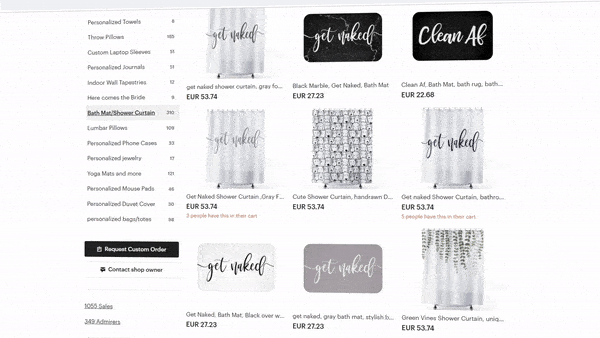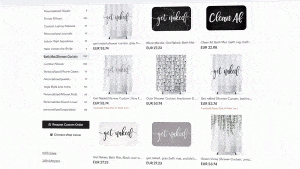 The sheer determination to be successful is much more important than formal knowledge. Liora never attended a prestigious school for graphic design, as a matter of fact, she didn't even know how to use Adobe Illustrator or Adobe Photoshop when she first started her e-commerce store. Her eldest son showed her the basics and she slowly mastered the design techniques she needed in order to keep her shop up and running.
Liora's mostly interested in typography, as the majority of her designs involve a slogan or text that complements the object on which it is printed. However, floral motifs, as well as abstractions, can also be found on different items in Li's store. Experimentation plays a big role in her creative process since she likes to play around with different visual elements until she gets the result she really likes.
Doing research and understanding what her clients want is also a part of the process, as it gives Liora an unlimited source of inspiration. Moreover, knowing which home décore items are currently in demand enables Liora to remain competitive on the global market and to follow the latest trends. Running a successful e-commerce shop that specializes in custom-made home décor accessories requires both creativity and an entrepreneurial spirit, and Liora Goren seems like she found a perfect balance between the two.
Reasons for Using Printify
Time is a valuable resource, especially for a mom of four kids who already have a day job.  That is a part of the reason why she chose Printify to print and distribute her designs. She did try using a number of platforms that offer similar services, but the process of designing a single item seemed endless.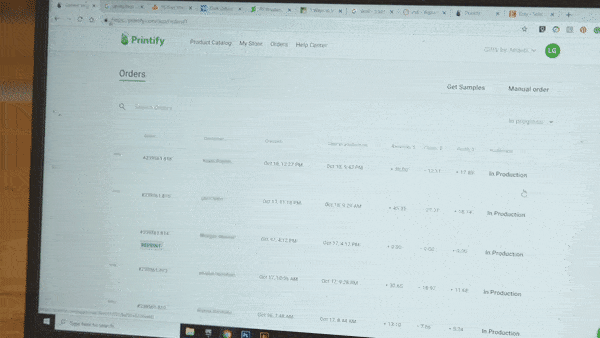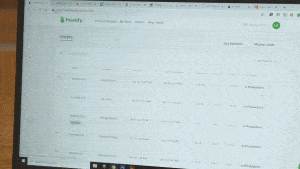 They'd ask her to download the template and give her the strict instructions she had to follow which simply took too much time, and once she managed to meet all of their requirements, a simple correction in the design, like changing the position of the text would mean that she had to go through the entire process again. With Printify she could just upload a design, pick an item and print it in just a couple of simple steps.
The majority of Liora's clients are based in the U.S. which means that she would have to pay postal fees every time she wanted to send an item to a client. The deliveries could take weeks, and she would have to go to the post office several times every day. With Printify, she can only pay for the printing and delivery service and her clients get the item they ordered in just a few days. The platform enables her to upload as many designs as she wants, which is exactly what her e-commerce store needs to remain competitive. 
What Liora likes the most about Printify is that she doesn't have to invest money and that she can't really lose money. Once a product is purchased she only has to pay the printing and shipping fees and all the rest is just profit that accumulates over time.
Liora's Tips for Aspiring Designers
The initial success of the Ahavti LifeStyle inspired Liora to encourage her children to start their own e-commerce stores and to use Printify to print and distribute their designs to customers all over the world. She thinks that anyone can make their dreams come true, but not without putting in the effort. Visiting e-commerce stores on Etsy or Amazon to see which are the most popular products or what types of designs attract the most attention is necessary to step that can help an aspiring online entrepreneur find their niche.
Developing a recognizable style is also quite important since it makes it easier for clients to remember your work and recommend it to their friends. Above all else, Liora thinks that trying to do something that doesn't come from your heart will never have the same effect as something you produced because you enjoyed the process. The visitors of your e-commerce store have to understand what your store is about, and it is much easier to achieve this if each item is carefully selected and designed with love. If you manage to do this, all the products in your store will have something that binds them together.
Go to Printify and let your imagination fly free, try out different things, experiment and have fun in the process. Don't try to be something you're not, just be yourself and express your creativity.
Printify will take care of all the time-consuming technical details related to printing or shipping, so you can focus on what matters the most, creating the designs the visitors of your e-commerce store will love having in their homes.   
Share the article
Topics