Make Money Selling Custom Hoodies
While fashion trends may rise and fall, hoodies remain unchallenged, fearing no rivals. As versatile as they are timeless, custom hoodies are a welcome addition to any store or wardrobe, regardless of the season.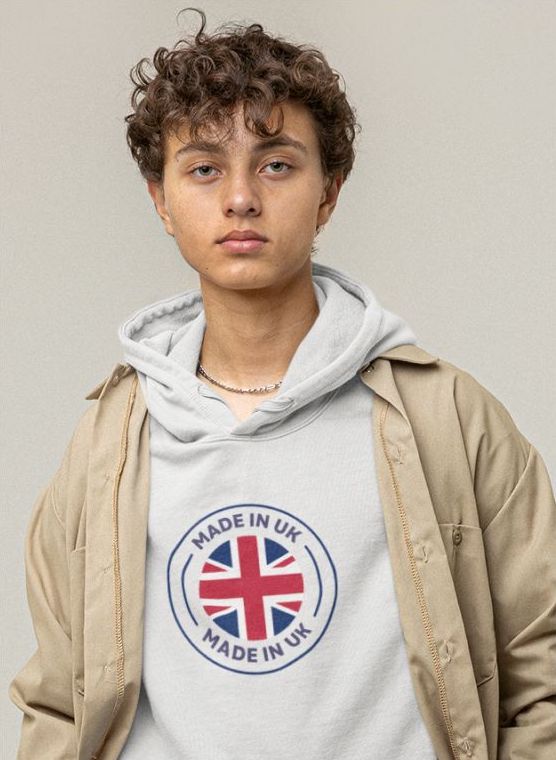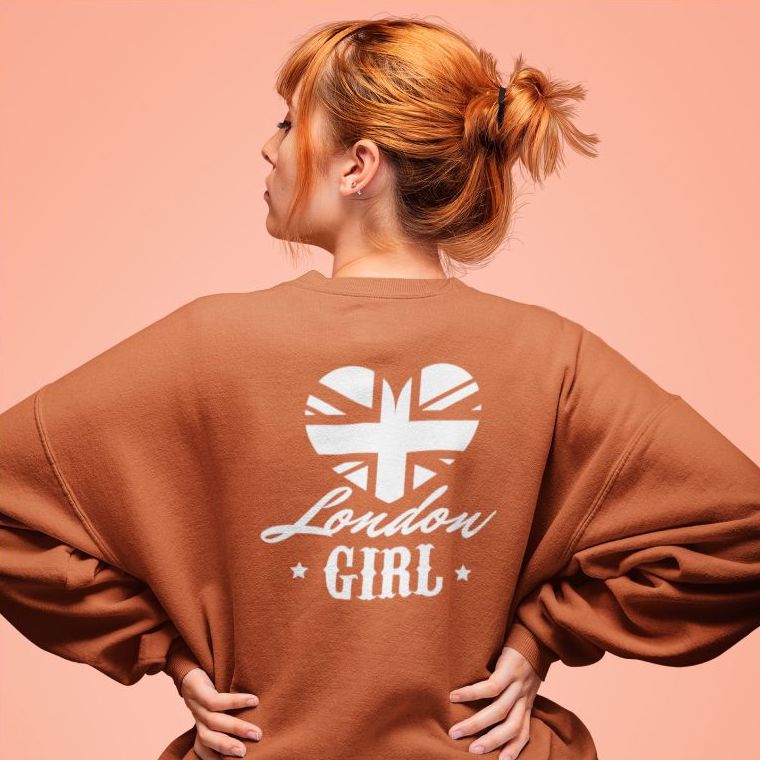 Create Your Own Custom Hoodies!
Personalised Hoodies | UK
Whether you're looking for a custom hoodie for yourself or your eCommerce store, we've got everything you need – right here in the UK – ensuring fast delivery directly to you or your customers.
With our UK-based Print Providers, creating the perfect custom hoodie won't be hard.
Browse Our Huge Selection of Personalised Hoodies
In the Printify Catalog, anyone can quickly find the best hoodies for printing. With a touch of a button, you can sort hoodies by colour, size, print areas, country, print type, brands, and Print Providers.
While designs are important, the style of a hoodie plays an important role too. To bring profit to your business, joy to your customers, and outshine the competition, picking the right one is key.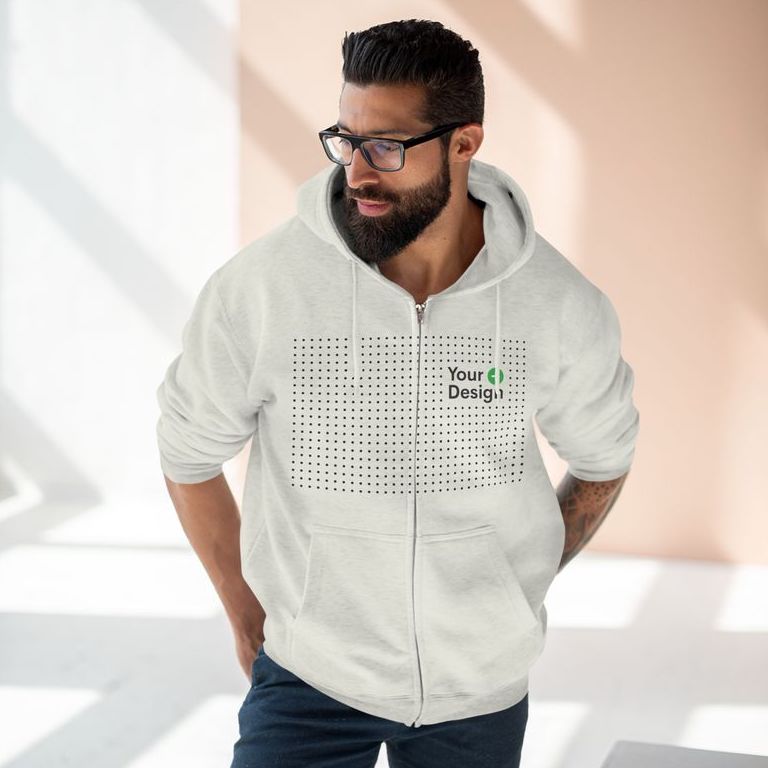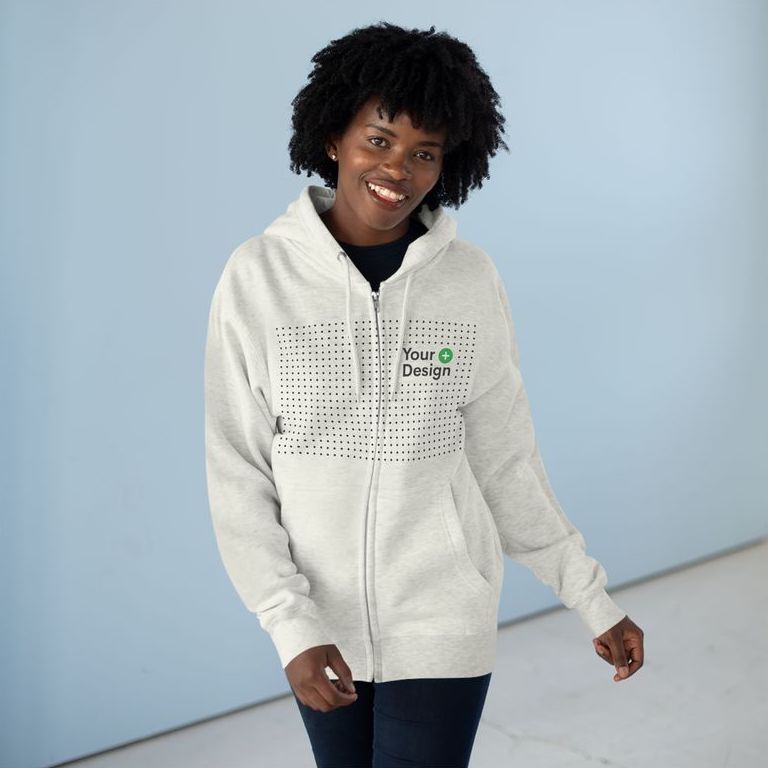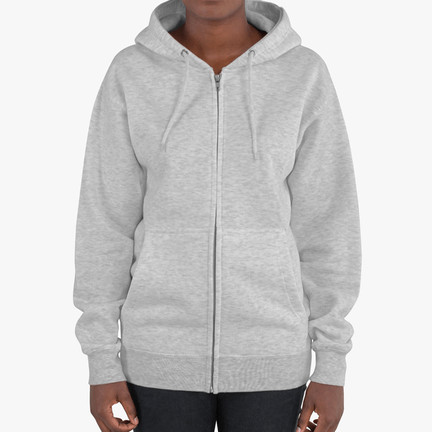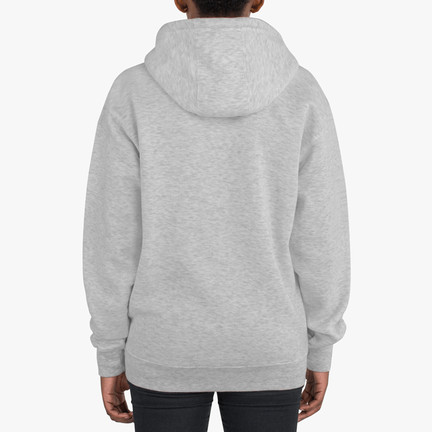 With this one, you get comfort, style, and functionality in a single hoodie that's ideal for various occasions. They're made from a medium-heavy fabric – a cotton and polyester blend – making them the perfect canvas for your design ideas.
These unisex premium full-zip hoodies come in six colours, run true to size, and offer a regular fit.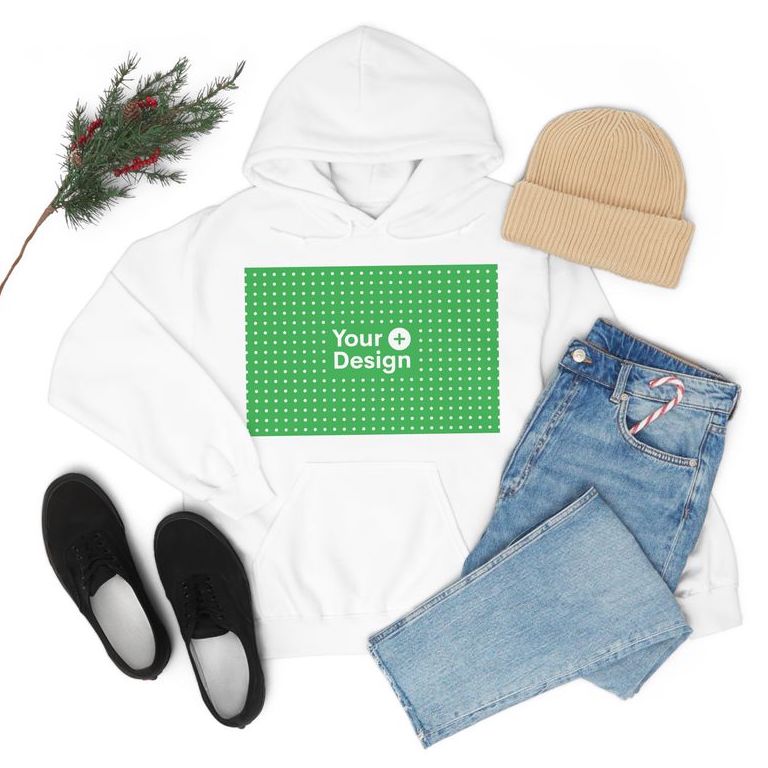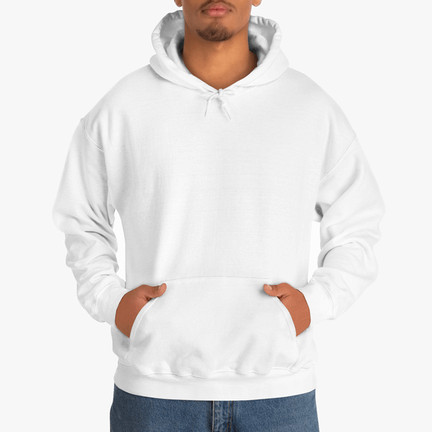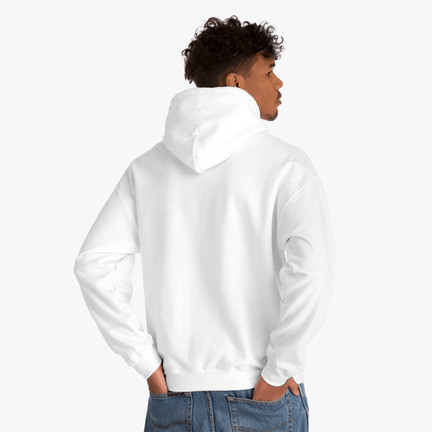 As an all-time favourite, this hooded sweatshirt never goes out of style, making it the go-to choice for anyone looking for timeless classics. They're made with a blend of cotton and polyester, so they're soft, comfortable, and warm.
These unisex Heavy Blend™ hooded sweatshirts come in various colours, run true to size, and offer a classic fit.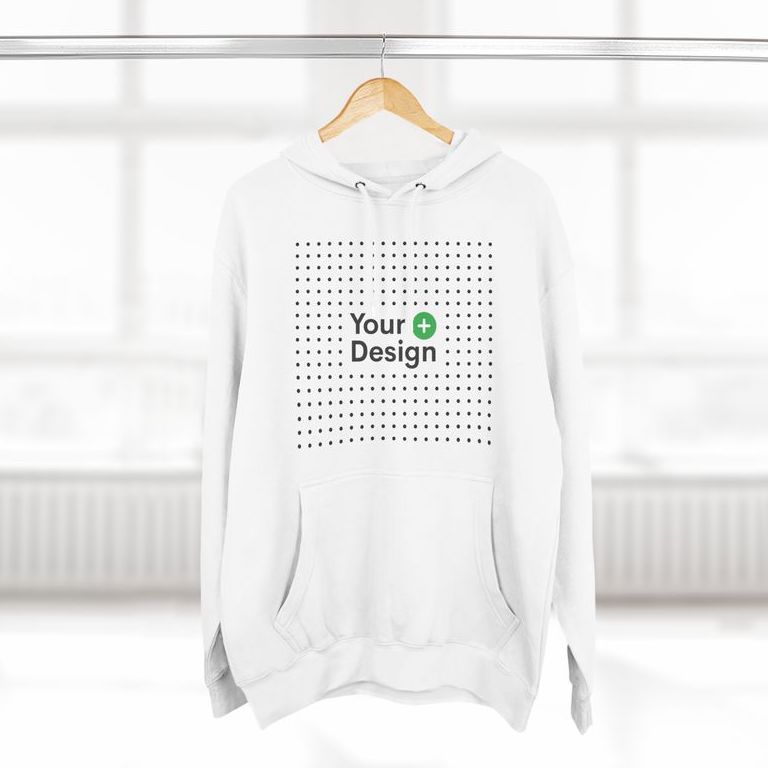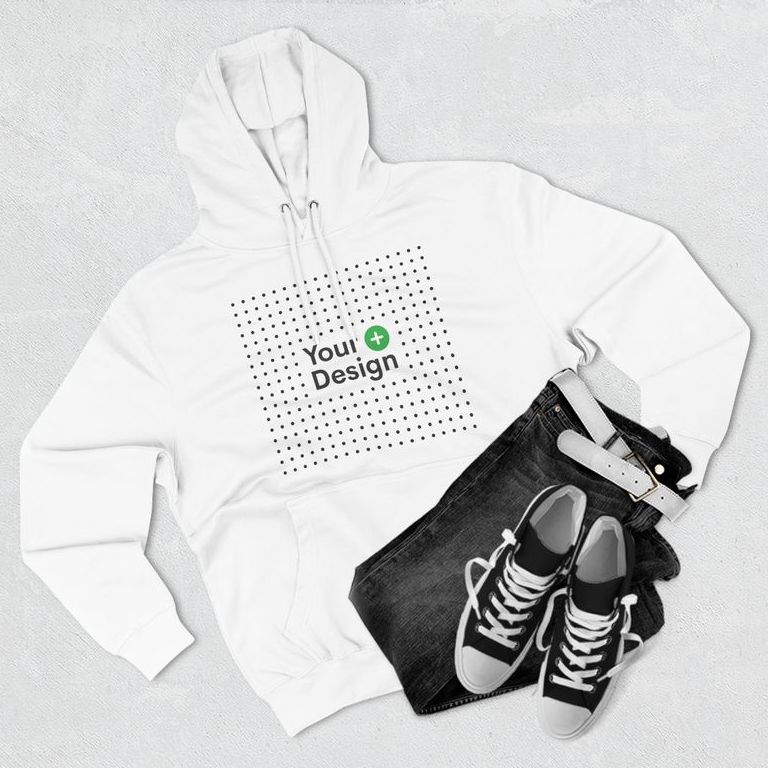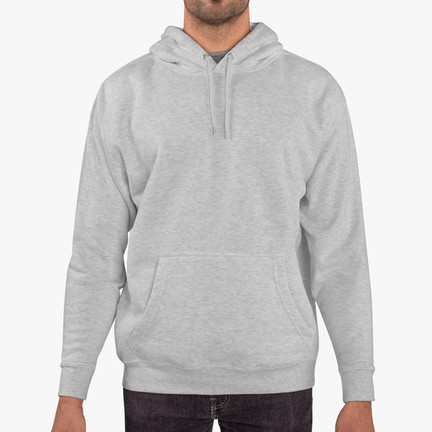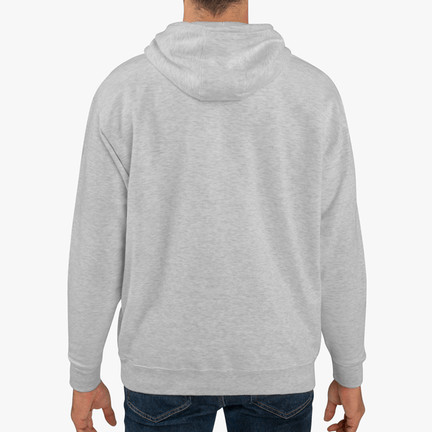 These premium pullover hoodies are an excellent choice for yourself or your store. They're made with three-panel fleece lining and a unique blend of cotton and polyester, giving the fabric a soft and warm feel. Ideal for those who value both comfort and quality.
These unisex premium pullover hoodies come in six colours, run true to size, and offer a regular fit.
Make Your Personalised Hoodies Today!
How to Make the Perfect Custom Hoodie With Printify
In our online design tool – Mockup Generator – anyone can easily create a custom hoodie. Whether it's for your business or yourself, everyone's welcome to try.
With Printify, creating your collection of personalised hoodies is a straightforward, beginner-friendly, and hassle-free process.
Pick a Hoodie and Select a Print Provider
If you want to personalise your hoodie, there's no better place to start than in the Printify Catalog. After familiarising yourself with the price, fabric, styles, and Print Providers, pick your favourite, and click Start designing.
Check out our design guide for helpful information on creating your products.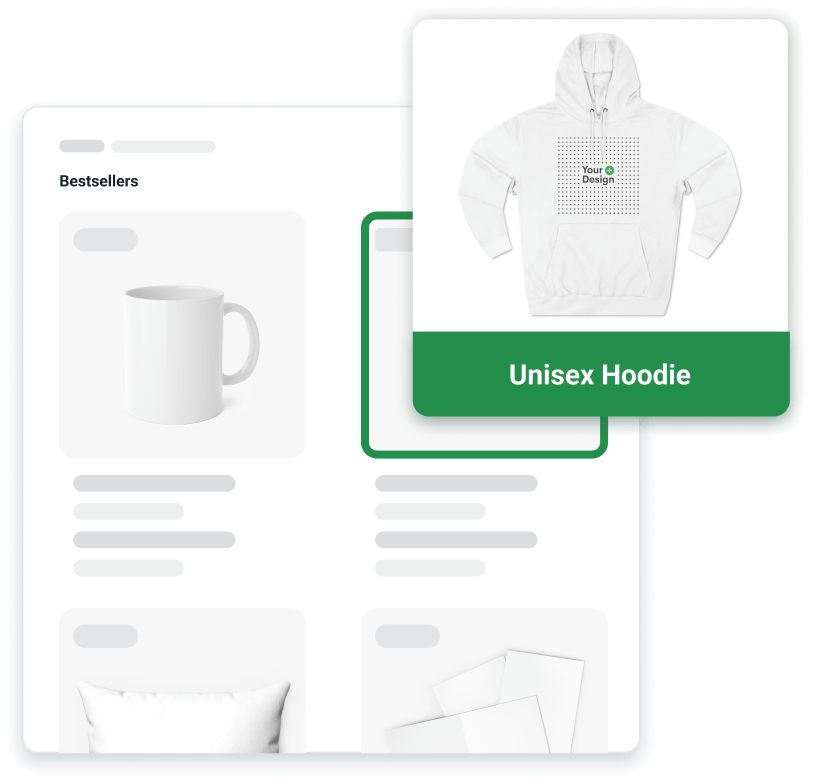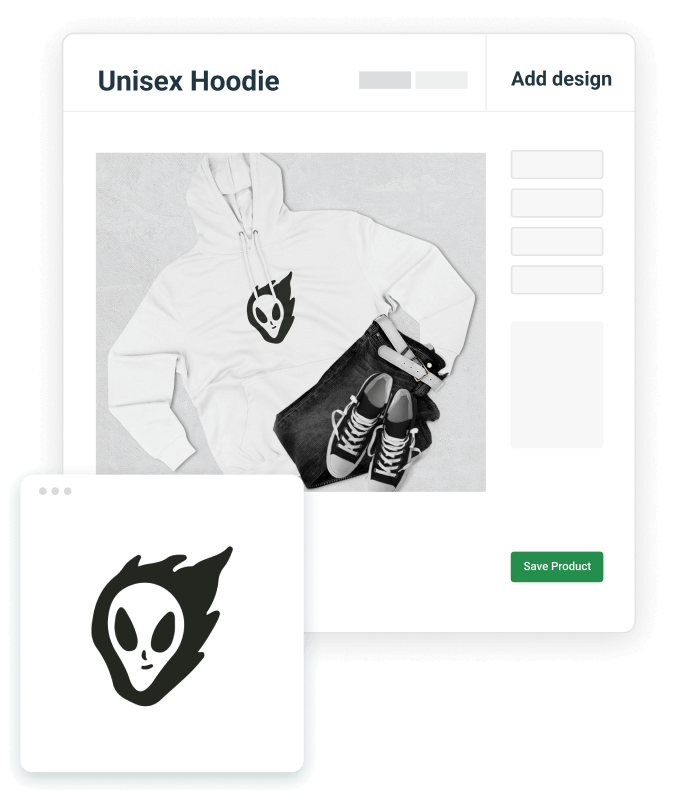 With our easy-to-use Mockup Generator, anyone can create unique hoodies without specific software or professional design skills. Add a logo, image, or anything else you like to bring your design idea of the perfect hoodie to life.
When your hoodie designs are customer-ready, it's time to show them to the world. You've got two options: sell on an eCommerce marketplace or a platform. Printify offers a wide variety of integrations, so you can pick the one that suits your needs the best.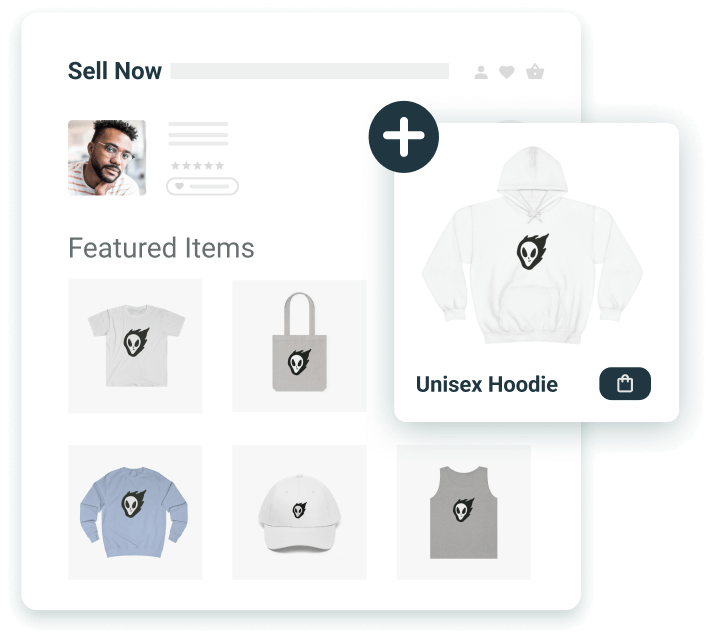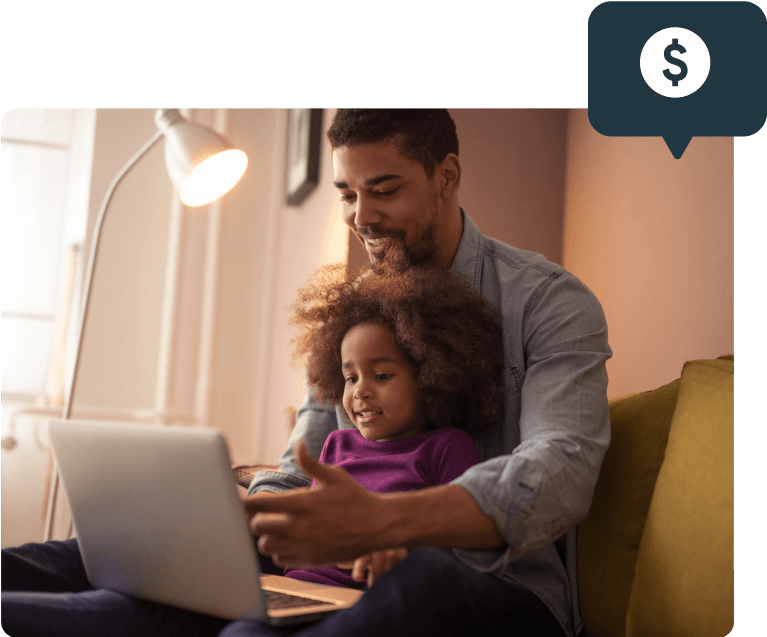 When a customer buys a personalised hoodie from your store, our expert team and Print Providers do the rest – printing, packaging, and shipping. By choosing one of our Print Providers in the UK, you're sure to get high quality, quick delivery, and the best prices.
While this short version is enough to create your first hoodie, our article gives additional details on making a hoodie that stands out, reflecting your brand in the best possible way.
Printify Is Trusted by Over 2 Million Merchants Worldwide With More Joining Every Day
I don't have to invest the money I can't lose into my business. With Printify, I only pay the fulfillment fees, and the rest is all profit.
I really appreciate working with Printify on my brand. Afro Unicorn was only supposed to be my design on a white shirt. It is so much more. Printify allows me the time to run the business and not work in the business.
Printify helped me start a completely hands-off revenue stream. When you spot a niche that you want to enter quickly, you don't have to worry about buying stock or equipment.
Printify Premium has helped my profit margins tremendously, and spending $20 a month has probably saved me over $200 a month.
Using Printify saved our struggling business of 6 years and gave us more time with our family.
I like Printify products because they tie in with our organisation's message.
I love the Printify Mockup Generator. It keeps everything consistent and allows me to keep my brand looking sharp and professional.
Make Your Personalised Hoodies Today!
Sell Hoodies and Custom-Printed Jumpers on the Best Sales Channels
Whether you want to create a stand-alone store or sell on an eCommerce marketplace, Printify's got you covered – we offer seamless integrations with all major sales channels, so you can choose the most convenient way to start selling.
Hoodie Printing UK 101: Choose the Right Printing Method
When creating custom hoodies, the printing method matters – it's essential for making a hoodie that brings both smiles and profit from your customers.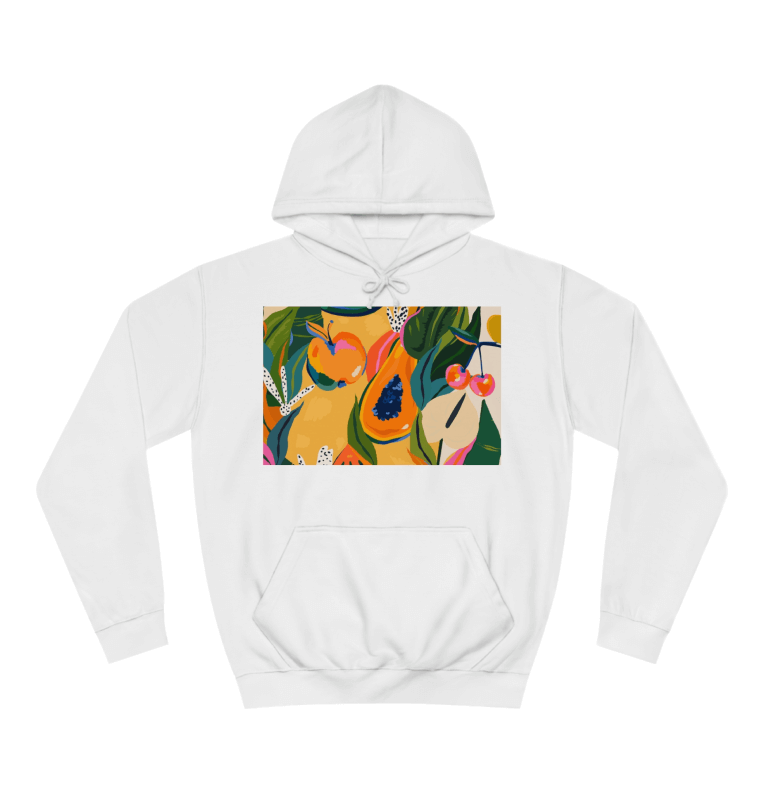 If photo-realistic quality is what you're after, DTG is right for you – a more sustainable alternative to traditional methods. In a few words, it's an environmentally-friendly printing method that uses specialised inkjet technology to apply the design directly onto the hoodie.
With it, Print Providers create personalised hoodies unrivalled in their quality, detail, and affordability.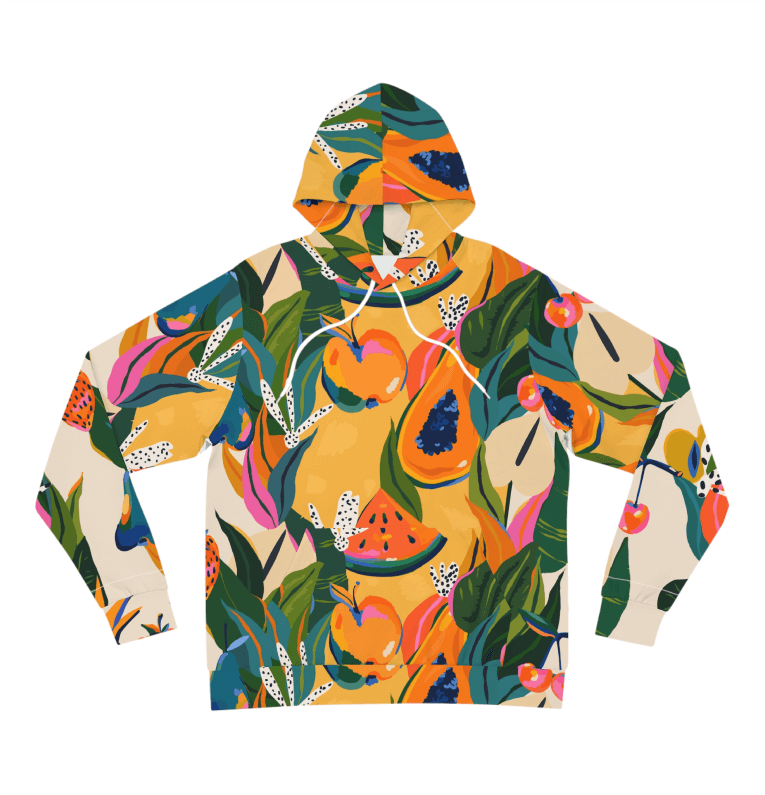 If you want your design to cover the whole hoodie, not just a specific area, try Print Providers who offer dye-sublimation, aka all-over printing. This method uses heat to fuse ink and surface fabric, resulting in long-lasting prints that won't crack, peel, or fade even after numerous washes.
With dye-sublimation, you can create all-over-print hoodies that are vivid in colours and impressive in detail.
How to Make Designs for Personalised Hoodies?
In the world of personalised hoodies, design is everything. While creating a design may seem complicated at first, don't worry, there are plenty of ways to go about it.
When you begin designing a hoodie in our Mockup Generator, you'll see a section titled Graphics on the right. 
In it, you'll find a variety of designs with pets, patterns, abstract shapes, and more.
With Printify's Shutterstock integration – the leading global stock image library – anyone can create eye-catching designs easily by using the vast selection of high-quality photos, images, and more.
Custom Hoodie Design Ideas
While everyone accepts hoodies just the way they are, a beautiful design can take your hoodie to a whole new level, transforming it into an eye-catching fashion statement or a promotional product.
Whether for your team, organisation, or company, personalised hoodies with a logo are a great way to stand out and create a unified look.
In addition to promoting your brand, business, or event, they create a sense of unity, fostering team spirit and cooperation, no matter the occasion.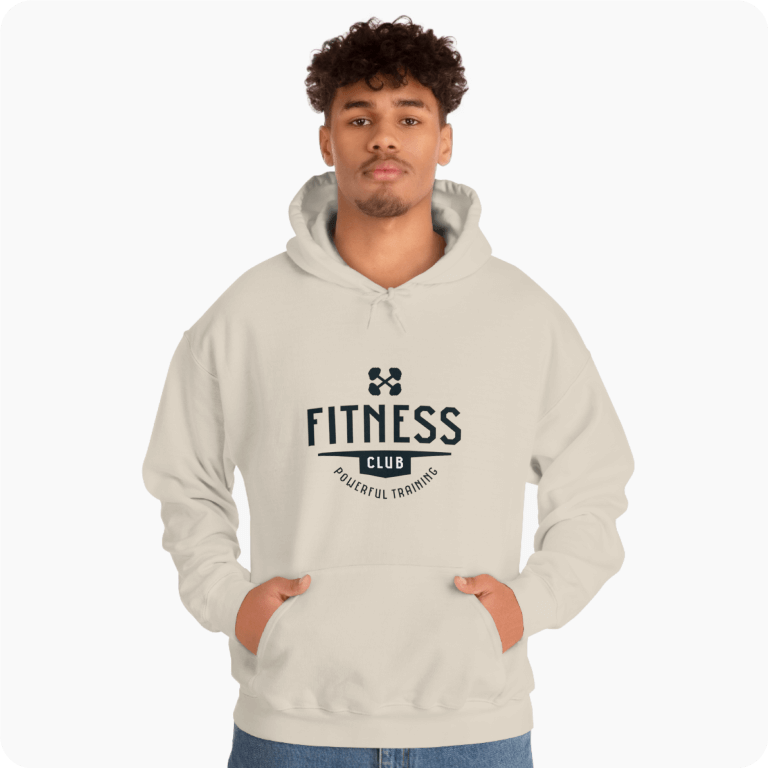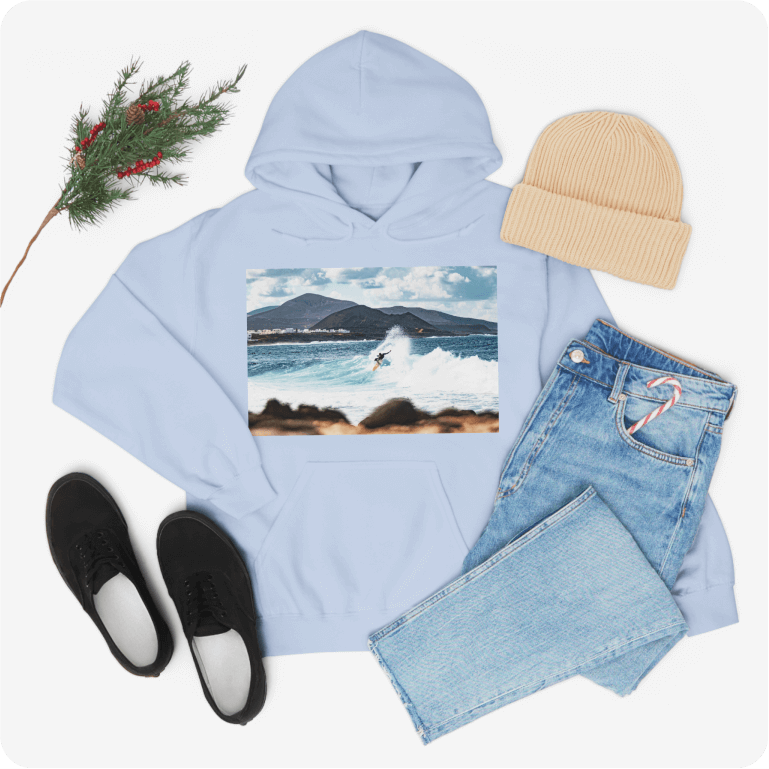 If you want to create a one-of-a-kind hoodie that speaks to your customers, try designing a hoodie with a meaningful photo that reflects their values, interests, and lifestyle.
While it depends on your niche, it can be anything – from scenic landscapes to portraits of pets. If it resonates with your customers, you're sure to leave a lasting impression.
Multi-colour designs are a great way to express your artistic creativity and add a sense of playfulness to your hoodie.
No matter how outlandish or how many colours your designs have, our printing methods – direct-to-garment and dye-sublimation – will suit your needs, delivering excellent results.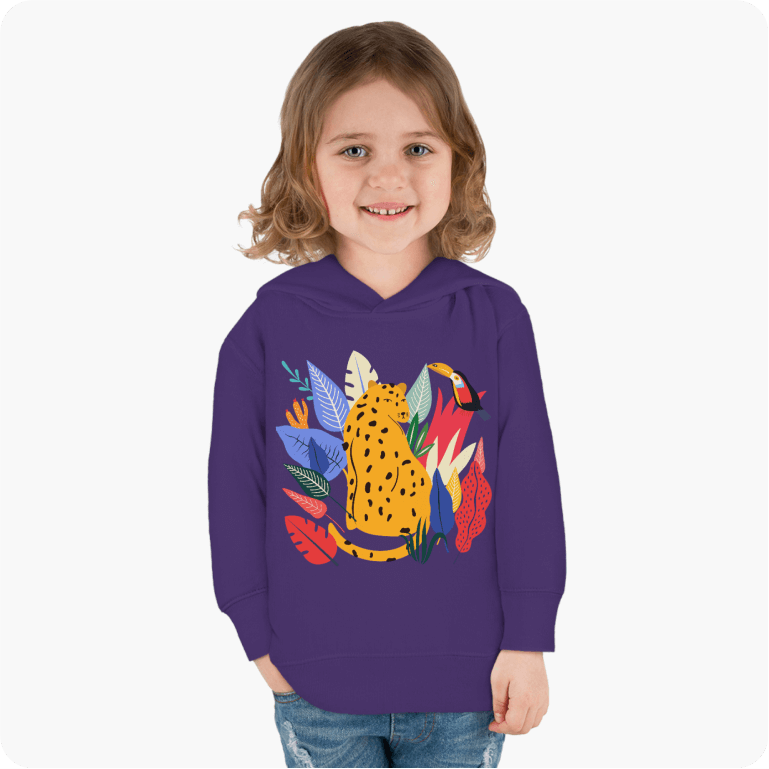 Personalised Hoodie Design: Frequently Asked Questions
A Few Other Products You Might Be Interested In
Start Making Money With Personalised Hoodies Today!