Print on Demand Saved Our Struggling Business of 6 Years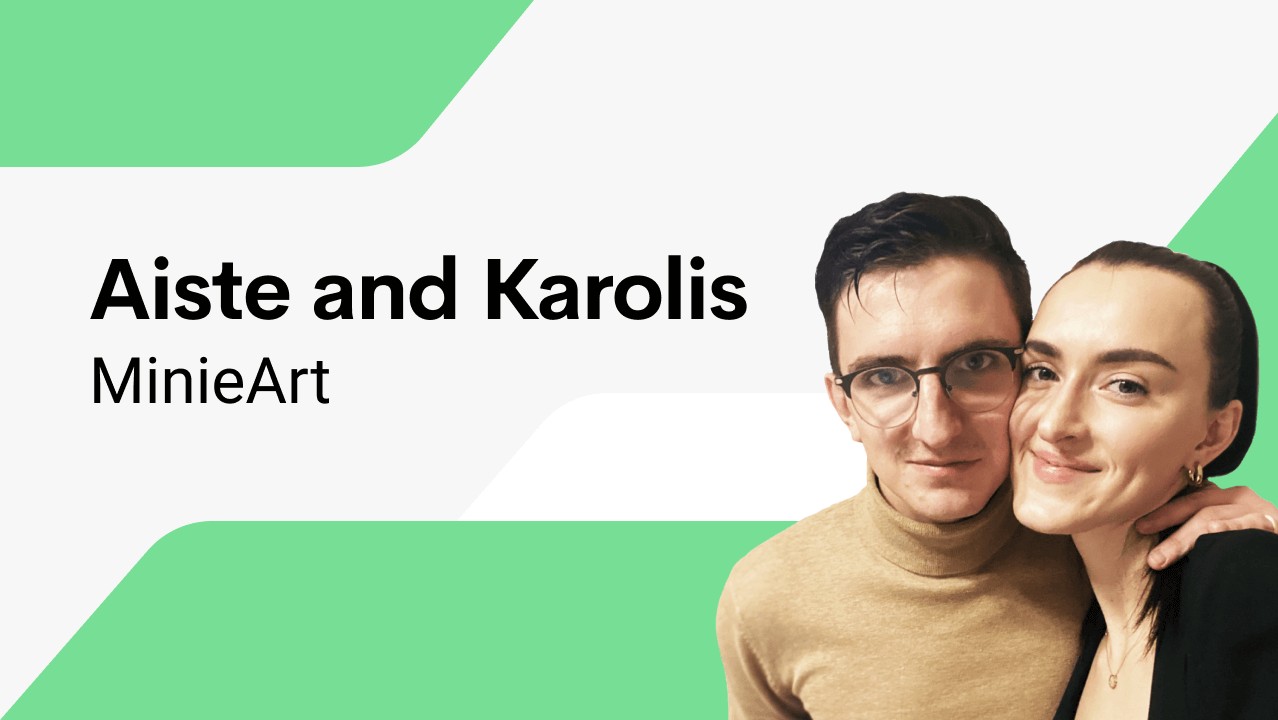 Six years ago, Karolis Leskauskas was looking for a good side hustle for his growing family. He found out about making your own t-shirts and mugs on YouTube. "I intended to create something that I can move from my full-time job and do on my own." At the time, running a merch business entirely on your own was a great idea. Excited about this promising new venture, Karolis told his wife, Aiste Leskauskiene, who agreed to join him. 
Despite Karolis having a full-time job and Aiste studying for her bachelor's degree, they set out on a challenging experience in their entrepreneurship career. As their family grew to 4, welcoming their two children, now 6-year-old Mia and 3-year-old Dominic, so did the workload. After many years and many dollars invested in the business, they desperately needed a new business model if the business was to survive, and they found it. 
Read on as Karolis tells us their story and how they found a way out through Printify and print on demand in Europe and USA.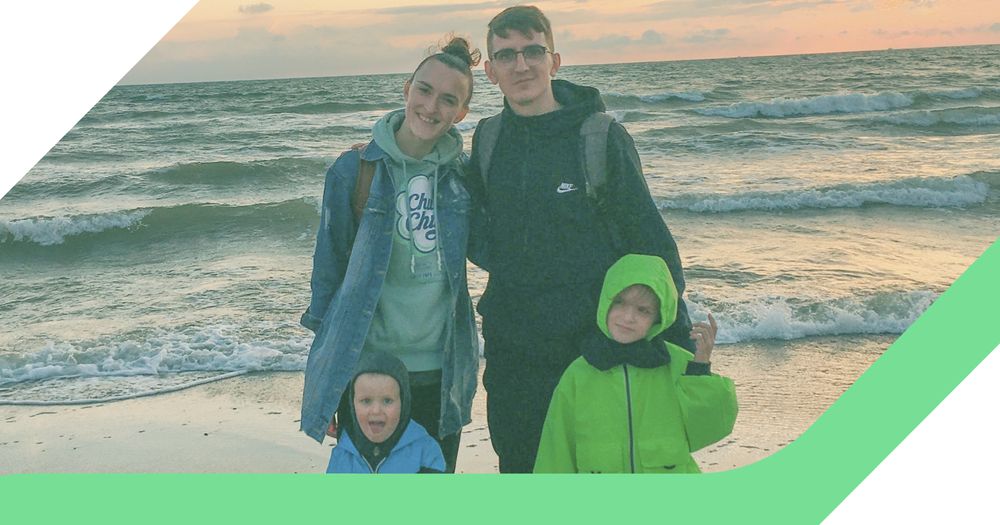 Starting Out on Our Own Without Print on Demand
About six years ago, my wife and I started a merchandising business in our tiny apartment in Kaunas, Lithuania. I got the idea on YouTube, and soon after, we began making t-shirts at home. Over six years, we expanded the business to making personalized products like mugs and phone cases. 
We purchased so much machinery for the business; a cutting plotter, a heat press machine for making t-shirts, a phone case machine from China, and a ceramic printer for personalized mugs. We kept our own inventory and had to update it regularly. For instance, we had to purchase every phone case when it came out. It all cost a lot of money in addition to the maintenance cost of keeping these machines running. Over the years, we invested roughly 5000 Euros ($6000) into the business.
But perhaps the biggest challenge was how much time it took us to run the business, which left us with very little family time. During one Christmas season, I would constantly work on orders until 5:00 AM and wake up at 7:00 AM for my day job. Aiste would then take the kids to the kindergarten in the morning and get back to work on fulfillment. We barely had any time for the kids, let alone for ourselves. Plus, with all the material, keeping our inventory, and the machinery, we quickly outgrew our tiny apartment and had to rent out an office. We re-invested everything we earned back into the business.Kaunas, Lithuania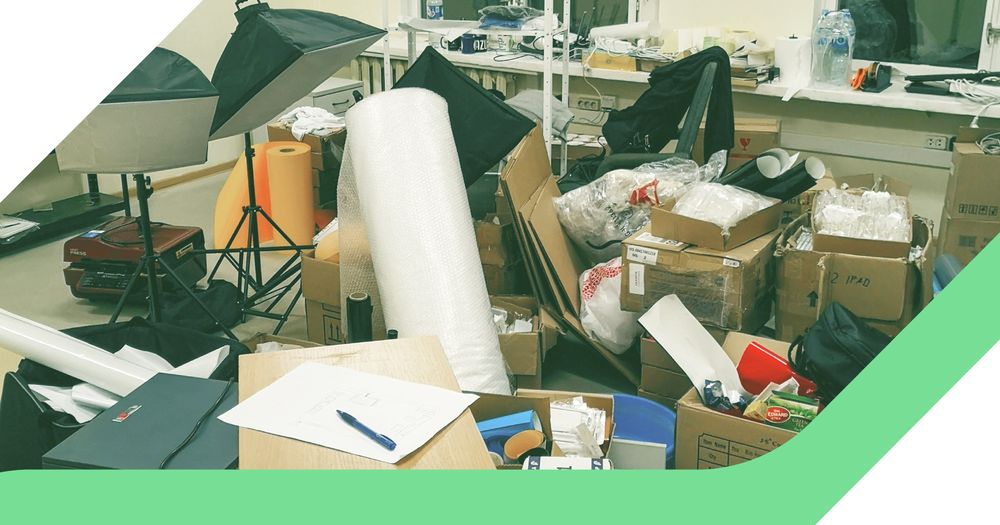 Facing Challenges and Reaching a Breaking Point
Running the business on our own was labor-intensive. If we had an order for a personalized mug, we had to print the mug – which roughly took us two days because I could only work on orders after finishing my day job. Aiste would then take it to the post the following day, which also included waiting in line.
The mug would take three to four weeks to get to the USA. Delivery times were out of our control, and we had no tracking numbers because tracking the package would be too expensive. Shipping without tracking numbers led to about 10-15% of our products getting lost on the way. 
We constantly had to deal with regular product damages. Because of how long the product spent in transit from one side of the world to the other end, the package would be tampered with or the mug shattered. So we had to invest in bubble wrap and stronger cardboard boxes which were pricey. We were buying machines and maintaining them, buying and keeping stock, and renting out office space. We kept putting more and more money and time into the business.
Turning to Print on Demand to Save Our Business
Because the business was not going well, we turned to YouTube again for a solution. I went back to looking for videos of making money online but without any machinery or keeping stock. That is how I found out about print on demand in Europe and Printify.
At first, I couldn't believe that this was a real or genuine business model. I had been a seller for six years, and when I sold a product, I was comfortable knowing that I had seen each item sent. It was important that I had held it in my hands, packed it, and shipped it. Print on demand was bizarre to me. The idea that you could list products on Etsy when you didn't have the item with you took some time to get used to.
I approached it very cautiously. So cautiously that later on, when I got a large bulk order of 50 personalized mugs, I was not willing to take it because I worried I wouldn't be able to fulfill it. I would 100% take the deal now.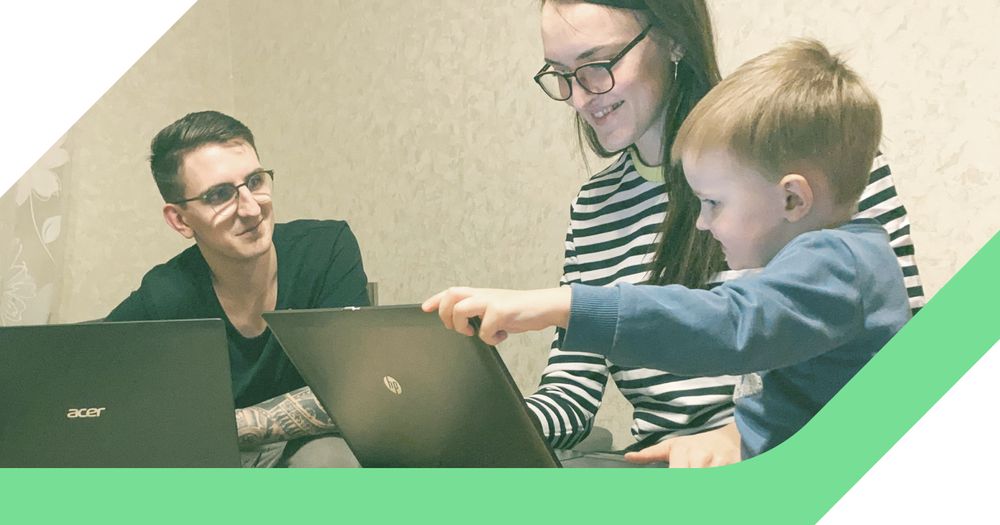 But soon after we started using print on demand through Printify, our lives changed. We had worked in the business long enough, so we knew how to design. But now, the process was much faster and more accessible, and we had so much free time. We quickly settled into a pleasant routine:
We put the kids to bed at around 9:30 pm, sit on the sofa together with our computers, design products or respond to our customers. We gave up our office because we don't need to leave the house to make products. We don't have to haul anything to the back of the car the following day to drive to the post office or wait in line. We even sold our machines to a businessman who makes personalized photo products for schools in our area.
How Working With Printify Has Changed Our Business
Printify has allowed a lot more flexibility. It hasn't only affected our personal lives but also our business. It is much easier to add products to our catalog whenever we get a new product idea. For instance, I noticed that whenever my wife shops online, she buys something for herself, but she never forgets to buy something for the kids. It got me thinking, and we now are designing kids' apparel for our store, just in time for Mother's Day. Using Printify helps us quickly re-target and expand our product catalog based on insight.
"Using Printify helps us quickly re-target and expand our product catalog based on insight."
Shipping our products across the world is now so cost-effective and less time-consuming. Last week we sold a t-shirt, it was made in one day and delivered the next day. It took only two days which is incredible to us. Less shipping times means more people are willing to buy from our business. Plus, we can now give tracking numbers at no extra cost. And if something needed our attention, we have our favorite feature from Printify, the 24/7 customer service. Before, we would have to handle every little aspect of the business ourselves. With Printify, it is so much easier, and we get lots of free resources.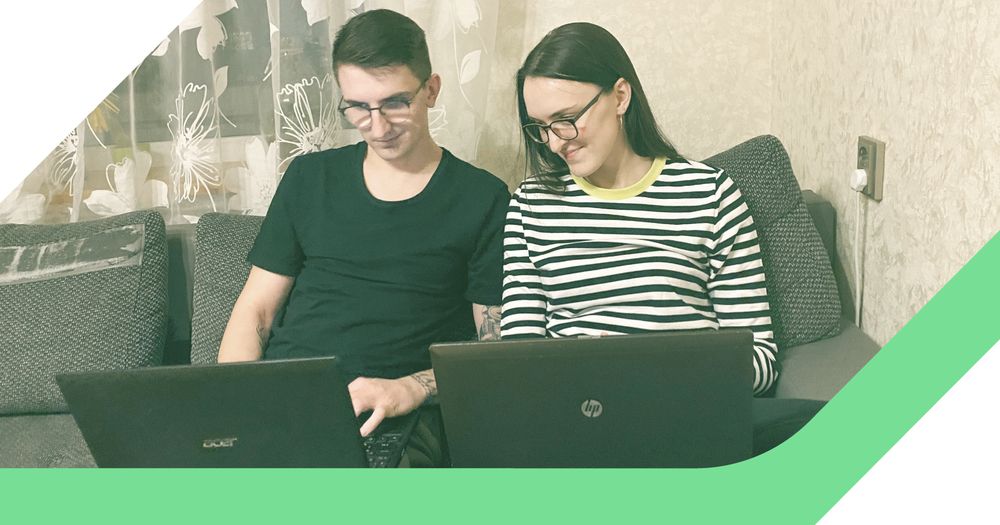 How We Sell Personalized Home & Living Products
We had been selling personalized mugs, so we already knew how to make good mockups. But with print on demand, selling personalized mugs and other products is so much easier. Here's how we do it:
We ask the customer to leave a note with the name they want for their personalized mug.

I have a design file ready on my computer. I simply open the file, edit the name and title, save the design.

I then upload it to the Printify free mockup generator and send it to production.

Printify does the rest and the customer receives it at their doorstep.

I also get free mockup images from the mockup generator to use in my store and social media.
With Printify, we get a huge range of home & living products and print providers that ship for print on demand in Europe and the USA. It makes it easier for us to add products to sell. For instance, we recently spiral notebooks, which was our daughter's idea. She's in kindergarten now, and she loves books. So I made a few personalized spiral notebooks with her name, and she loved them. We added spiral notebooks to our store for sale. It's incredible how easy it is to add a new product idea to our store. 
When we had our own business, we didn't have the opportunity to try out different products. If we wanted to do something new, we had to buy the stock, the printing machine and invest a lot more money. But now we can just upload it and see what sells. Last Christmas, we sold Christmas ornaments. We just decided to try them and didn't think they would sell well. But then we sold within 24 hours of listing.
How We Got a Bestseller Design on Etsy
Soon after we started selling Christmas ornaments, I had an idea. The COVID-19 pandemic had made the world spend Christmas at home, indoors, and had all of us wearing masks. I wanted to create a design that was current and spoke to the situation. So, I drew a picture of Santa wearing a mask. It was only three elements; Santa's hat, a Santa beard, and a mask. I decided to put this new design on a t-shirt and Christmas ornaments, and it was an instant Etsy bestseller, complete with the bestseller badge. I drew it in 10 minutes!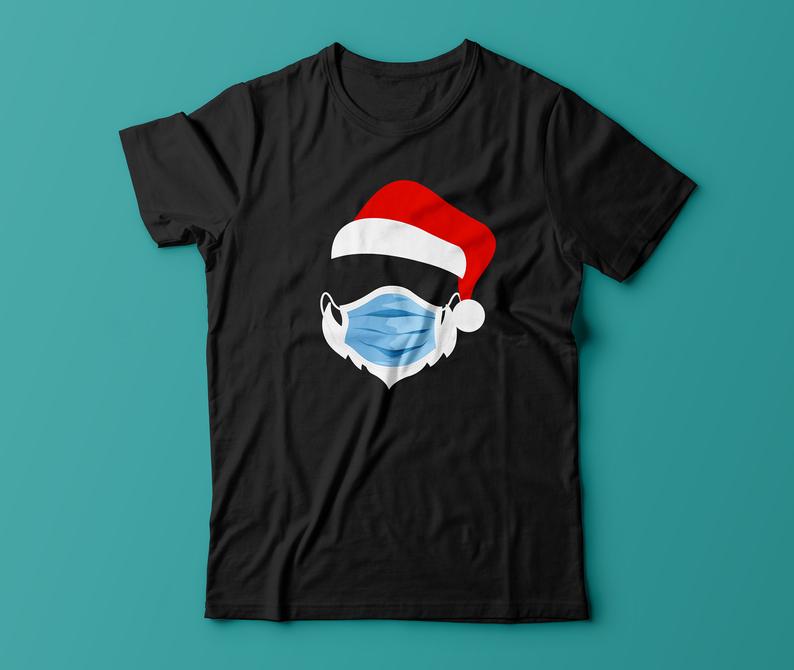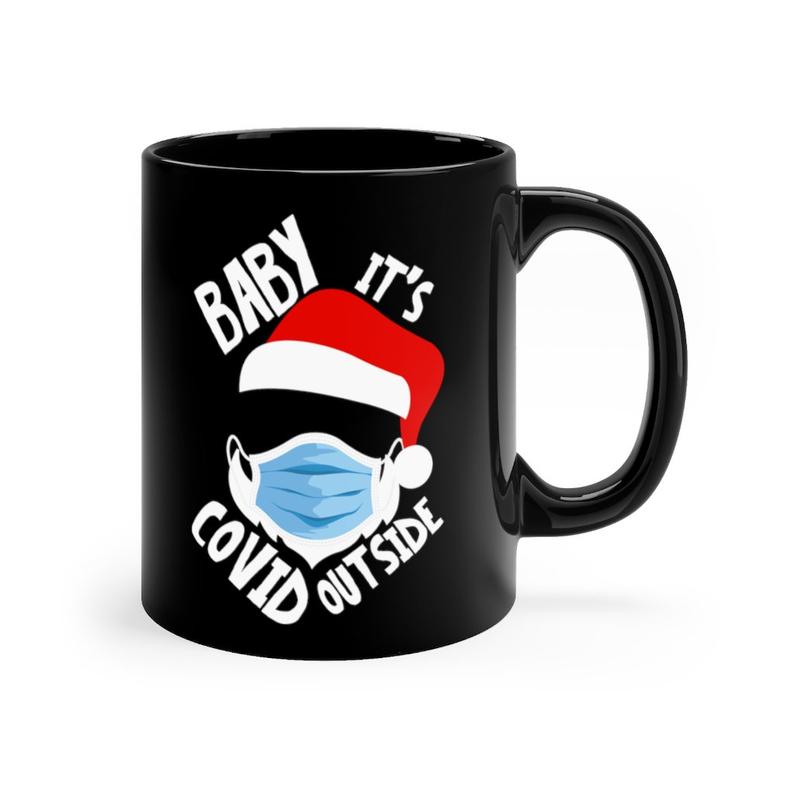 Because we moved our business online just a few months ago, in late 2020, we had not yet ventured outside for marketing. Our main advertising platform is still Etsy Ads. It was great to get a bestseller with just Etsy and Etsy Ads. We have also learned that the most significant asset on Etsy is your product mockup images. They need to look appealing to help you stand out and attract customers. If your product looks good, people are more willing to buy it. 
I see a common mistake with the new stores when they don't know how to make a mockup image. The image is just a plain white background with the product. These types of mockups do not do well or help you sell on Etsy. Because they are so many products on the Etsy platform, you have to stand out. An easy way is to add elements in your mockup image to make it look warm and cozy. They are websites that you can use to help make your mockups better, such as Creative Market.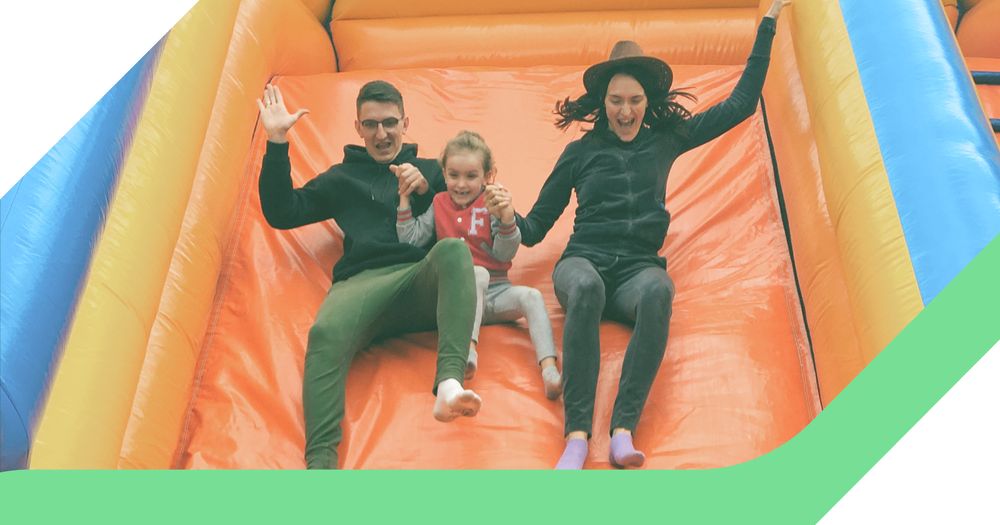 What We Have Learned While Using Print on Demand
If I were to offer any words of wisdom to new print on demand Europe entrepreneurs, my advice is to be unique. Do not make products with copyrighted ideas. You can get suspended from working on Esty, for example. So when you get started, be careful what you make, what words you write, and learn how to help your listings stand out. Also, take the opportunity and rely on print on demand and Printify, so you do not end up spending too much money and time running your business. It is so much easier to use print on demand in Europe.
Check out Karolis & Aiste's store and stay tuned for more;
Etsy Store : Minieart Website – https://www.etsy.com/shop/MinieArt
Our website (future Shopify via Printify integration) www.Mugsme.com (coming to you soon).
We Want to Hear Your Story:
We would like to thank Aiste & Karolis for sharing their story with us. We are happy that they found Printify and are now enjoying running their business. We are proud to be a company that helps online entrepreneurs continue their dream.
Do you have a story to share with us, just like Aiste & Karolis? Write to us on [email protected] with a summary of your experience and how it will help other merchants like you. If we pick your story, you get a one-year premium membership for free!
Share the article
Topics