You can easily start your own online business making and selling custom t-shirts with Printify.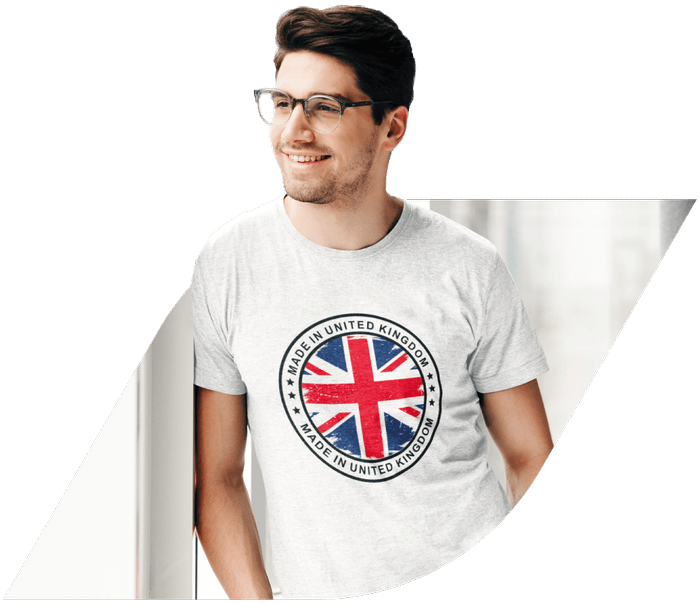 Make Your Own Custom T-Shirts
Custom T-Shirt Printing in the UK - We Print & Ship Directly to Your Customers
Custom t-shirts are a fantastic way to make some extra money. In fact, of any of our products, t-shirts are by far the most popular. 
When you sell custom t-shirts in the UK with Printify, you won't have to worry about stock or shipping. You choose from our list of reputable print providers and they fulfill orders directly to your customers. There's no minimum order required because we print on demand. You really can start designing and selling today.
Design Custom T-Shirts With Our Mockup Generator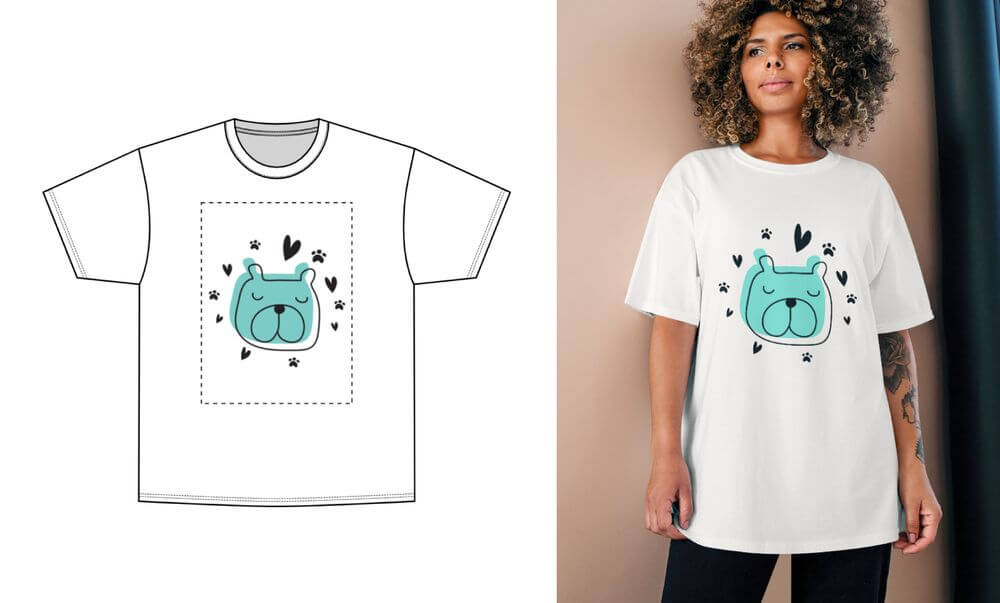 Use our Mockup generator to upload your image and place it on your product. The mock-up generator will show you where the print zones are on the product. Some shirts have front, back or sleeve options, some hoffer all-over-print, while others will be just front print.
We have three methods for creating shirts:
Direct to Garment Printing, your design is printed directly on the blank t-shirt print areas.
(AOP), your design can be printed on the entire t-shirt. These custom t-shirts are cut and sewn.
We Have the Best T-Shirts for Your Custom T-Shirt Printing
Custom t-shirts are one of the most popular items on Printify, and Unisex Jersey Short Sleeve Tee is our bestselling model of them all! Customers seem to love its soft and light material, which consists of 100% Airlume combed and ringspun cotton.
Expect quality from this garment; it's designed to hold its shape over time thanks to features like its ribbed-knit collar and dual side seams. It will hold your custom print wash after wash as well.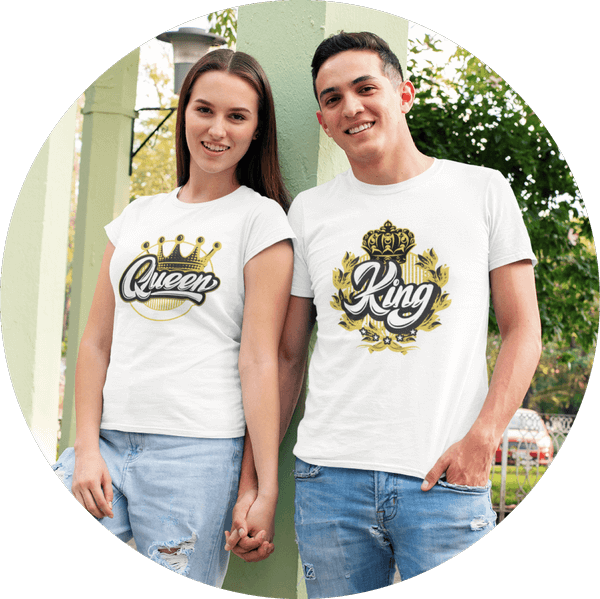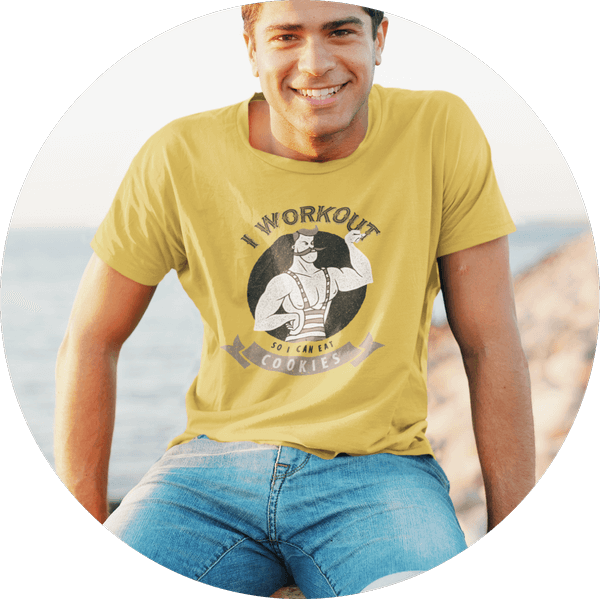 We have a wide selection of Men's T-shirts for your custom t-shirt printing needs! You can find high quality, inexpensive t-shirts from brands like Gildan, Next Level, Delta, Bella+Canvas and more. 
These t-shirts are ready for printing and come in a wide variety of attractive colors and sizes, making them suitable for all kinds of designs. We also have options for polo shirts, including embroidery ready custom polos for all your semi-fancy needs.
Our custom women's t-shirts also feature an extensive collection. You can find high quality, inexpensive t-shirts from brands like Gildan, Next Level, AS Colour, Stanley Stella, Bella+Canvas and more.  
Women will appreciate the huge variety of colors, options and sizes available on our platform. Add them to your store today and start your custom t-shirt printing business!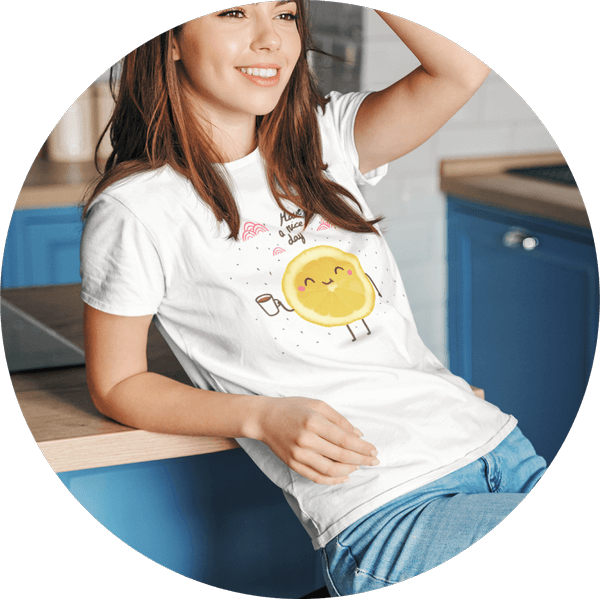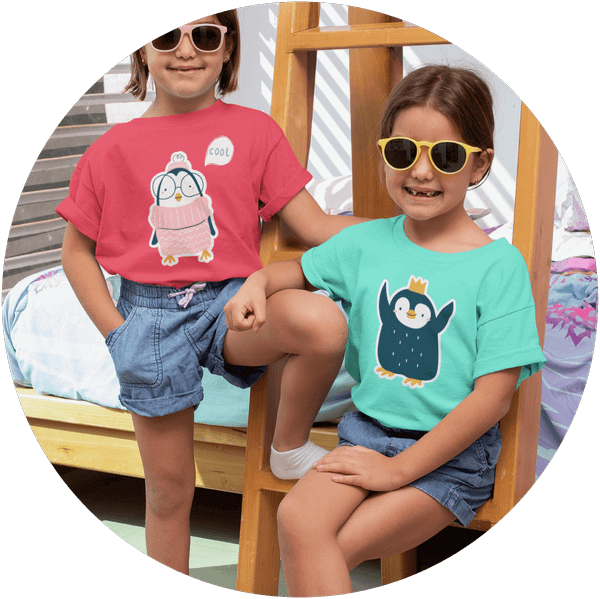 Kids sizes and selections are often overlooked, but that doesn't mean they should be. Custom t-shirts are great gifts for kids from family or friends, and it's an easy way to show them – and their parents – that you've thought about their gift a bit, so we see their popularity on the rise in our shops.
With that in mind, we have some of the widest selection of custom kids t-shirts ready for printing. Check out brands like Bella+Canva, Gildan and the aptly named Rabbit Skins, so take a look and deck your store out with some great designs for kids!
All-Over-Print Cut and Sew T-Shirts
When you choose an all-over-print t-shirt, you benefit from the cut and sew process that prevents unsightly hemlines from interfering with your design. This unisex AOP t-shirt is 100% polyester which feels both thick yet surprisingly light to wear. 
It has a regular fit, so it's flattering for all shapes and sizes. Imagine the high-impact designs you could add to this blank canvas? All-over prints definitely attract customers keen to make a strong fashion statement.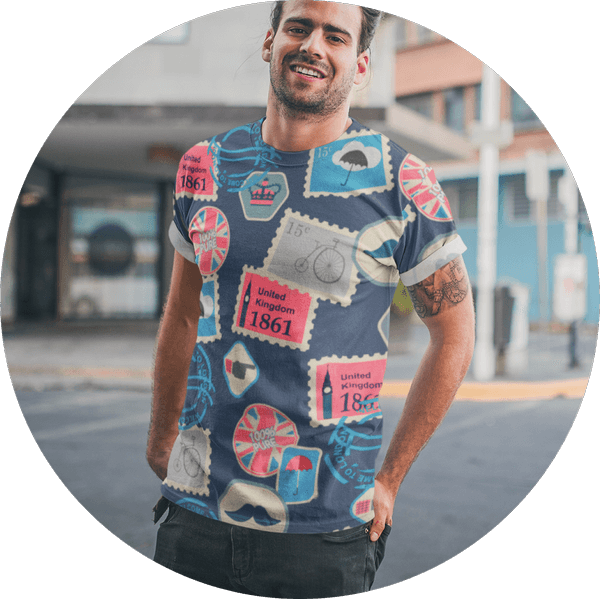 Start Selling Custom Printed T-Shirts in the UK
There's no minimum order required because we print on demand. Make your own custom t-shirts using our design tool and add it straight to your online store. You won't have to pay anything upfront either: you'll only be charged when sales are made. It means that you can start your business risk-free without any upfront costs. 
Free and easy integration is available with an assortment of popular e-commerce platforms like Shopify, WIX and others. There's always a demand for custom t-shirts in the UK.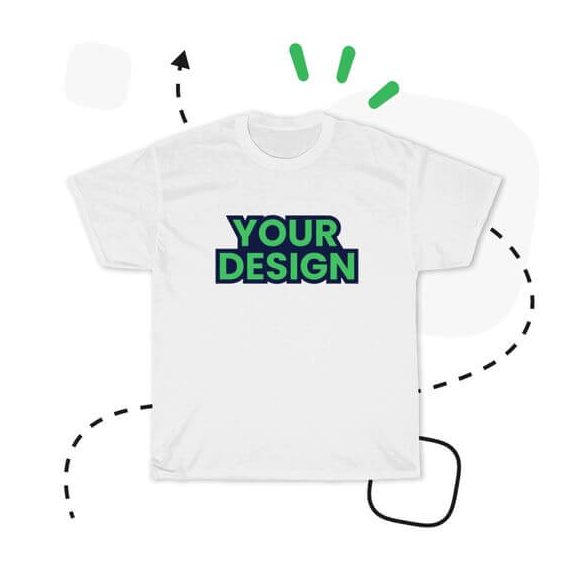 Frequently Asked Questions
Start Selling Custom T-Shirts!