Custom T-Shirts for the UK
Custom t-shirts are an evergreen product and a must-have piece of clothing in every wardrobe and online shop. Make your shirts with creative and long-lasting graphics for every taste and occasion and improve your outfit game and sales.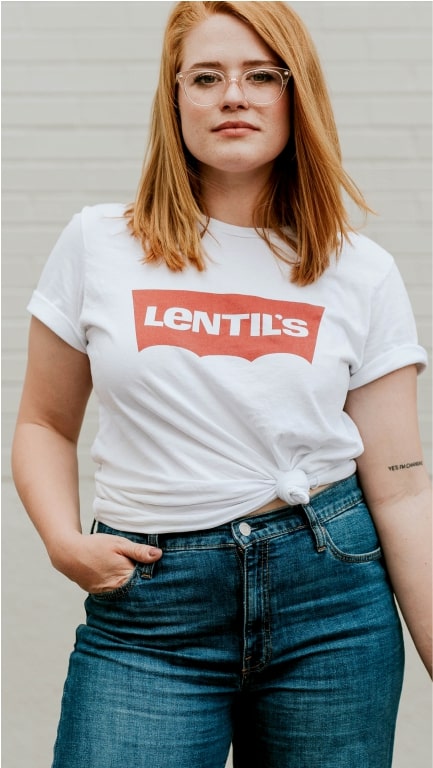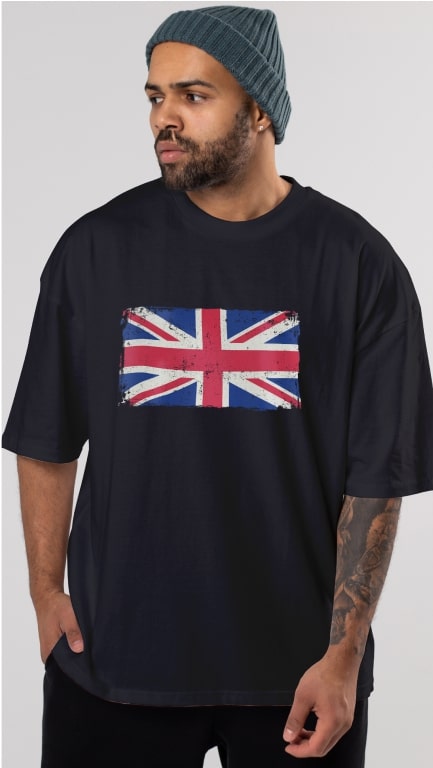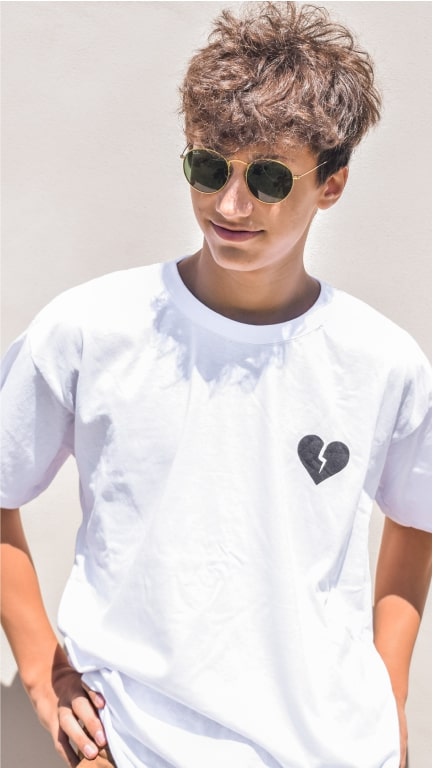 Make Your Custom T-Shirts With Printify
Start Designing Custom T-Shirts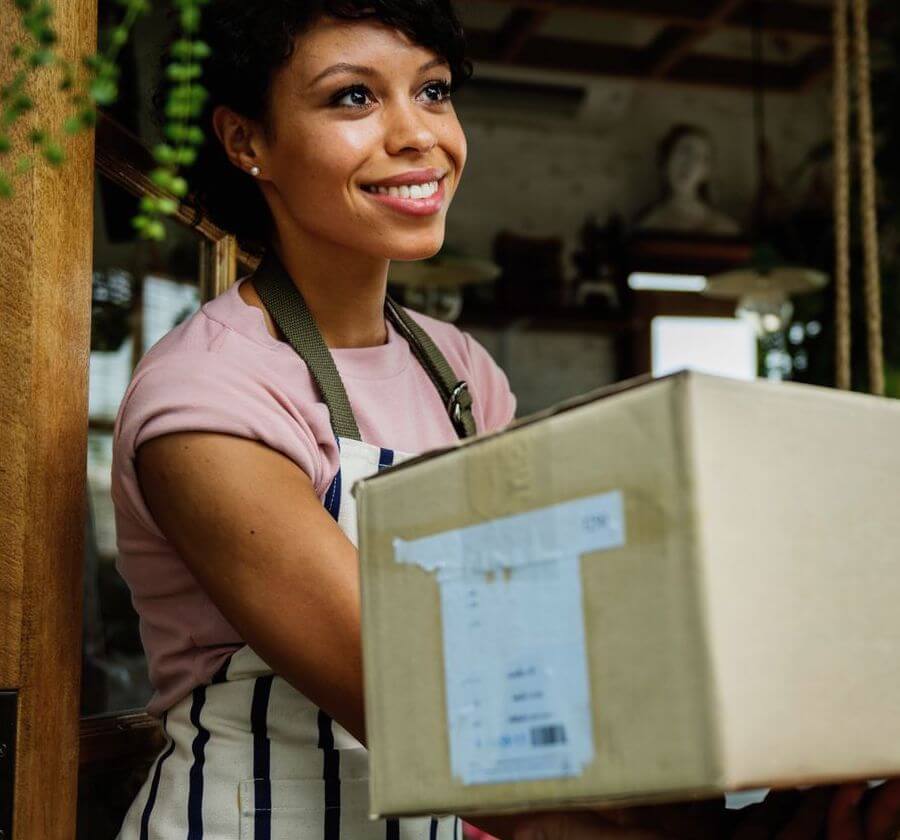 Custom T-Shirts With No Minimum Order
Printify is the right place to join to participate in high-quality t-shirt printing. We have the perfect policy for order quantities – no minimums or maximums apply. Order your custom-created merchandise in whatever amount you want or need – single and bulk orders are a go.
Print your custom t-shirts in the UK and deliver them locally and globally without limits. Need one custom-printed tee for yourself or a loved one? Get one. Need a couple for a group or family event? Why not? Need a hundred personalised t-shirts for a charity or company event? You got it. Whatever quantity is needed – fulfill orders with Printify.
Print Your T-Shirt in Three Easy Steps
Have your custom t-shirt design created and printed in just a few clicks. Join Printify, pick a t-shirt based on criteria important to you, and let the inspiration flow. Creating your own t-shirts is super easy and fast, even for beginners.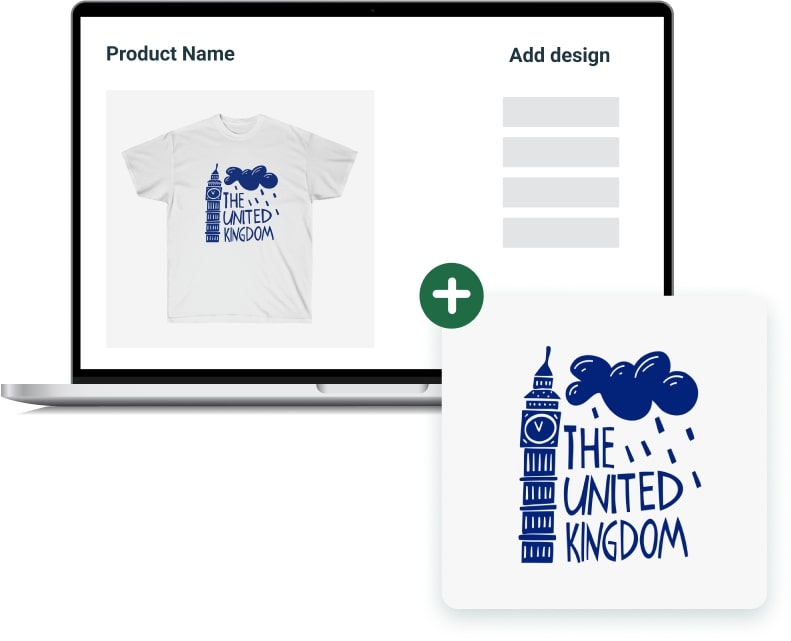 Create a Printify Account
To start your t-shirt printing journey in the UK, first, you'll need a Printify account. Register using an email address and fill in the blanks with information about you or your shop. A Printify account will grant you access to all the free tools, benefits, and other goodies our platform has in store.
Choose a T-Shirt to Customize
Head over to the catalog and pick a t-shirt. From a full colour spectrum and sleeve length to neck styles and more. Choose the most appropriate piece of clothing for yourself, your brand, or business, and click Start designing to create a unique personalised t-shirt for every taste, style, and occasion.
Our Mockup Generator will guide you through the design process one step at a time. Choose a colour, upload your artwork, add text in various fonts, put on a logo, or create all-over-print patterns. Preview your custom t-shirt design, make adjustments, and excel in t-shirt printing with clothing that will suit everyone.
Choose the Best Printing Method for Your Custom T-Shirt Design
Our printing partners ensure top quality and bright and crisp colour patterns that will survive under daily circumstances. You can print your artwork in two different techniques – direct-to-garment and all-over-print. Let's look at both to help you take the right course of action for your style or brand development.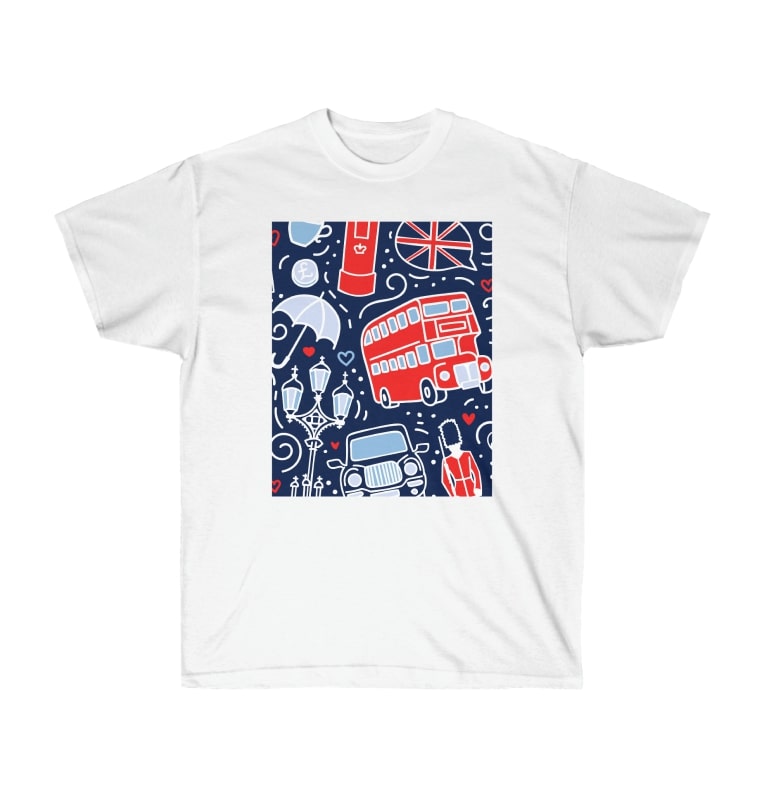 This digital printing technique is similar to regular paper printing, using fabric as the canvas. Your custom design is printed directly on the blank t-shirt by spraying dyes and is good to go in minutes. DTG printing is machine-wash-friendly and perfect for smaller tee orders.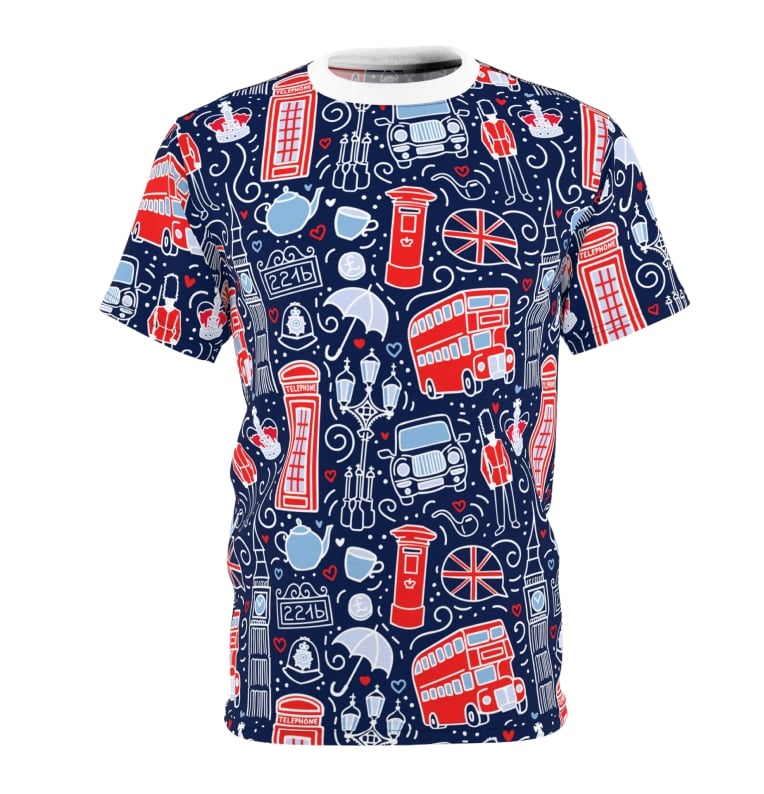 AOP design is first printed on a fabric which is only then cut and sewn into your preferred custom wear, in this case – a comfy t-shirt. The all-over print ensures full colour coverage from seam to seam, creating unique printed t-shirt designs for different styles and tastes.
Choose the Best T-Shirts for Your Custom T-Shirt Printing – UK and Worldwide
Make your t-shirt collection and bedazzle customers or people around you with custom-printed t-shirts. Our catalog offers a vast selection of t-shirt styles. From short sleeve options to different materials, neck types, and a full colour range. Browse the goods and design your own t-shirts.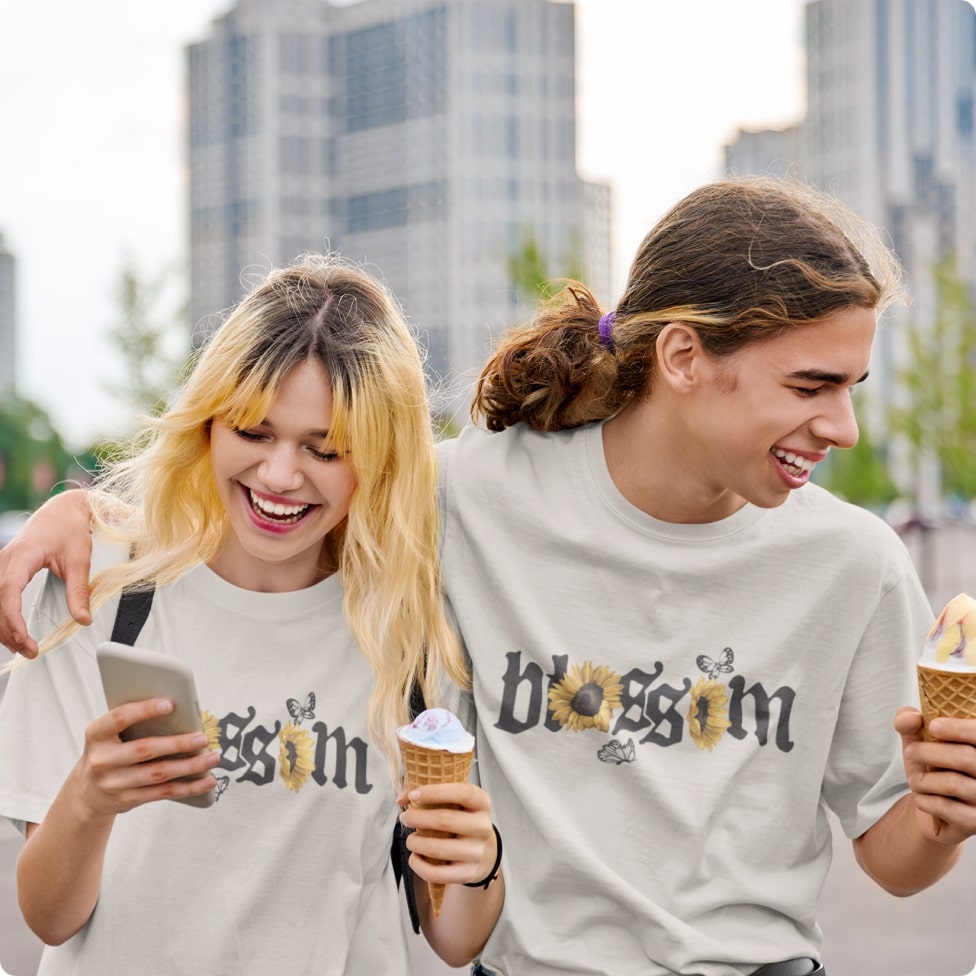 Custom t-shirts are one of the most popular items on Printify, and the Unisex Jersey Short Sleeve Tee is our bestselling model. People seem to love its soft and light material, which consists of 100% Airlume combed and ringspun cotton.
This t-shirt ensures quality. It's designed to hold its shape over time thanks to features like its ribbed-knit collar and dual side seams. It will hold your custom print wash after wash as well. And the unisex design makes it ideal for everyone.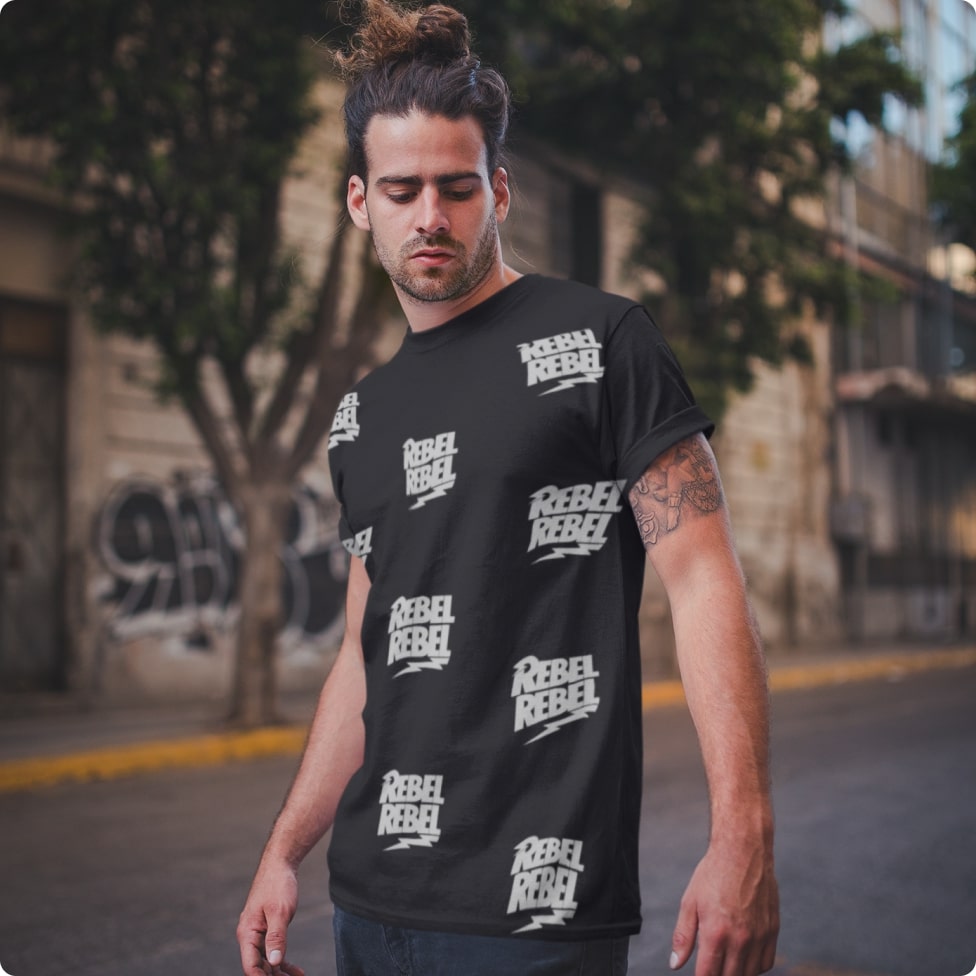 We have a wide selection of men's t-shirts for your custom t-shirt printing needs. You can find high-quality, inexpensive t-shirt options from brands like Gildan, Next Level, Delta, Bella+Canvas, and more. 
These t-shirts are ready for printing and come in a wide variety of attractive colour and size options, making them suitable for all ages, shapes, and preferences. We also have options for polo shirts for all your semi-fancy needs.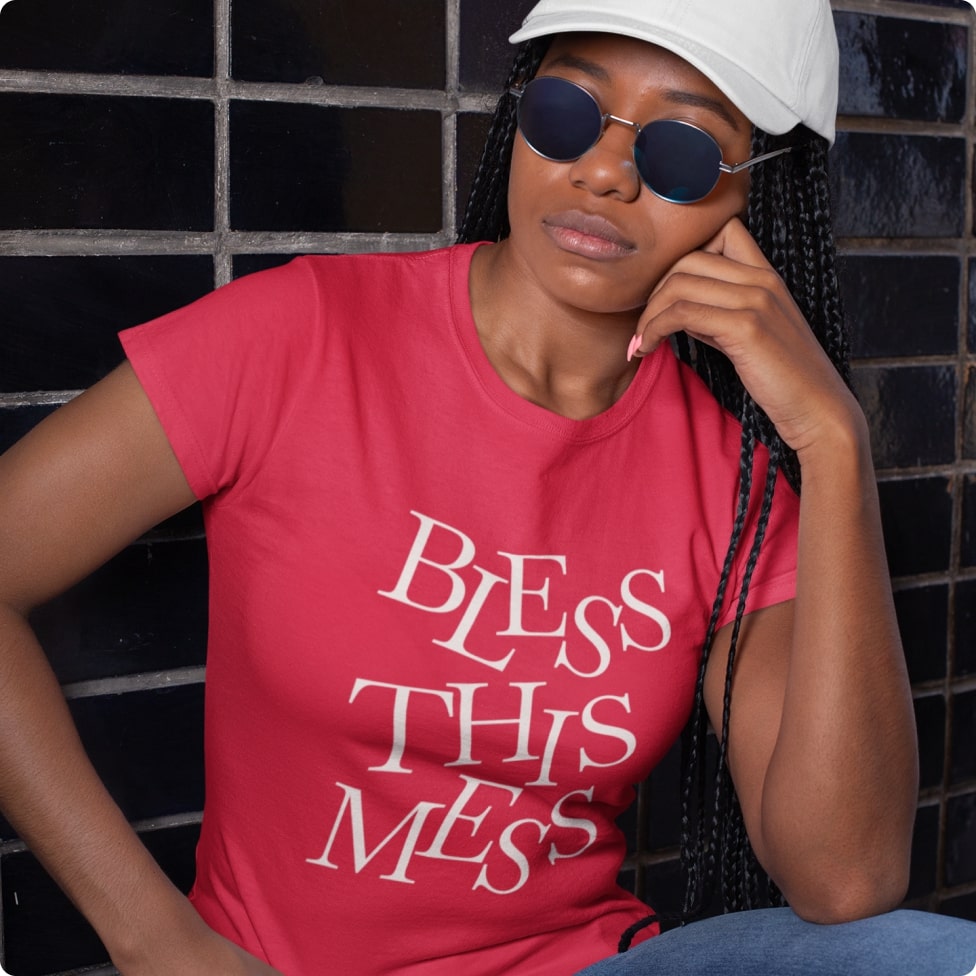 Our custom women's t-shirts also feature an extensive collection. You can find high-quality t-shirt options from big brands like Gildan, Bella+Canvas, and others. From soft materials to neck styles and, of course, colour options, women will appreciate the huge variety of options and sizes available on our platform. 
Add custom-printed t-shirts to your own wardrobe or your online store, and start making money with creative t-shirt designs and global delivery for women around the world.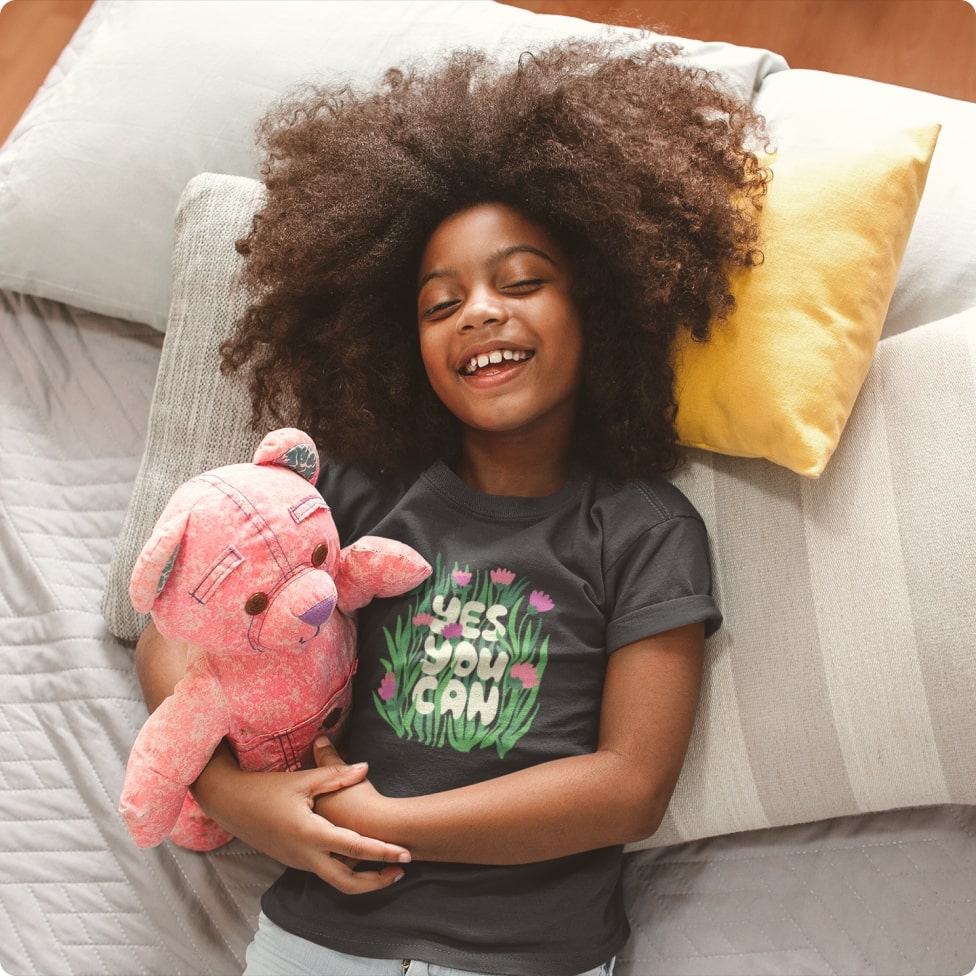 Kids' sizes and selections are often overlooked, but that doesn't mean they should be. Custom t-shirts are great gifts for kids and a way for parents to pick a unique design for their children. Create your own t-shirt collection for kids and sell printed designs around the globe.
We have quite a selection of custom kids' t-shirts ready for printing. Check out brands like Bella+Canvas, Gildan, and the aptly named Rabbit Skins. Take a look and deck your closet or store out with some great designs for kids.
Why Sell Custom-Made T-Shirts
Why not? A t-shirt can be found in almost every person's closet these days. It combines comfort with style and practicality and is an evergreen product to embrace all year round. Ideal for every style and occasion, a custom t-shirt will pair well with fun accessories and seasonal goodies. Not only that, t-shirts sell. And they sell well.
That's a gigantic market segment to use in your favour. T-shirts are bestsellers among our more than 800 products. And with global delivery, you can earn easy profits selling custom-printed t-shirts around the world.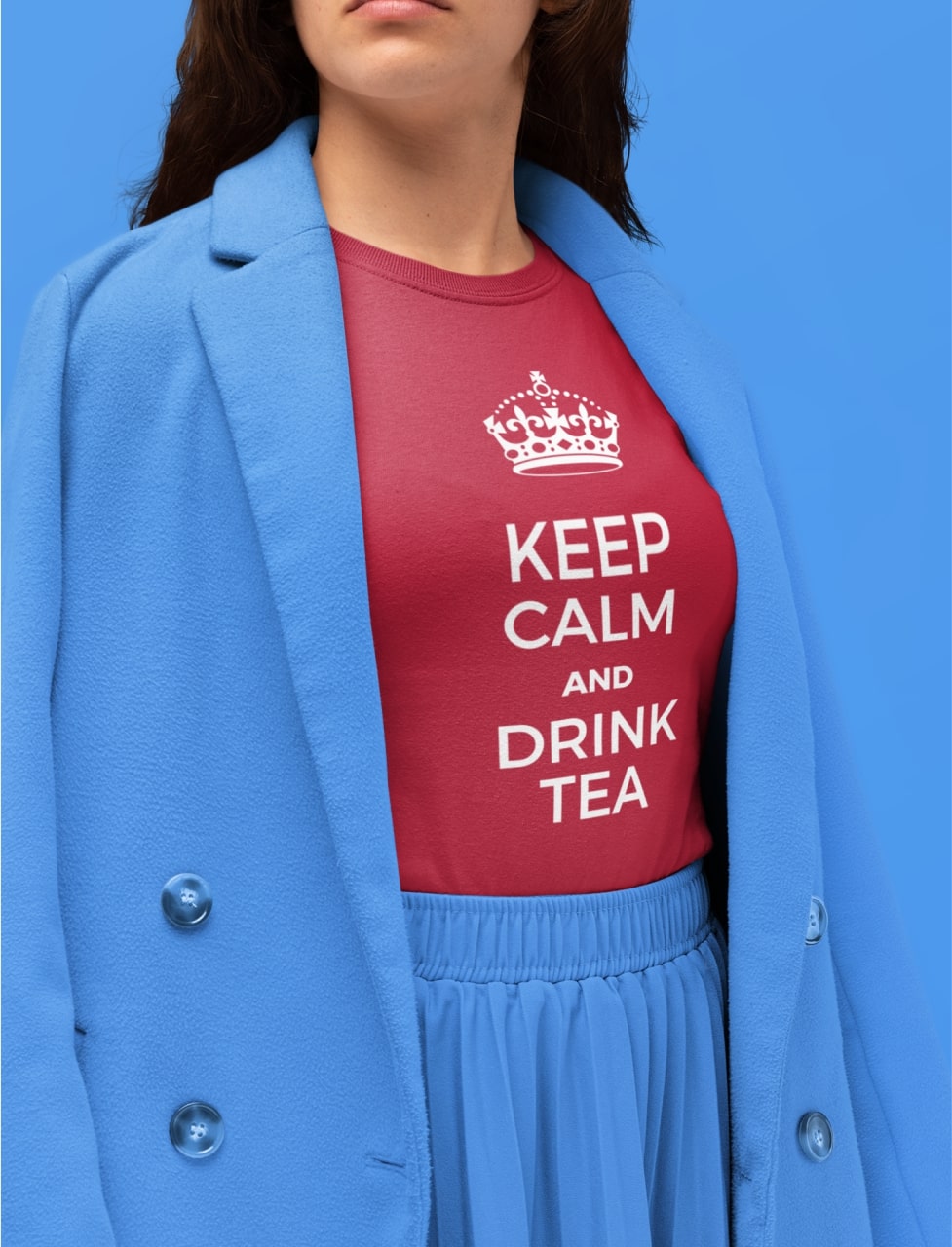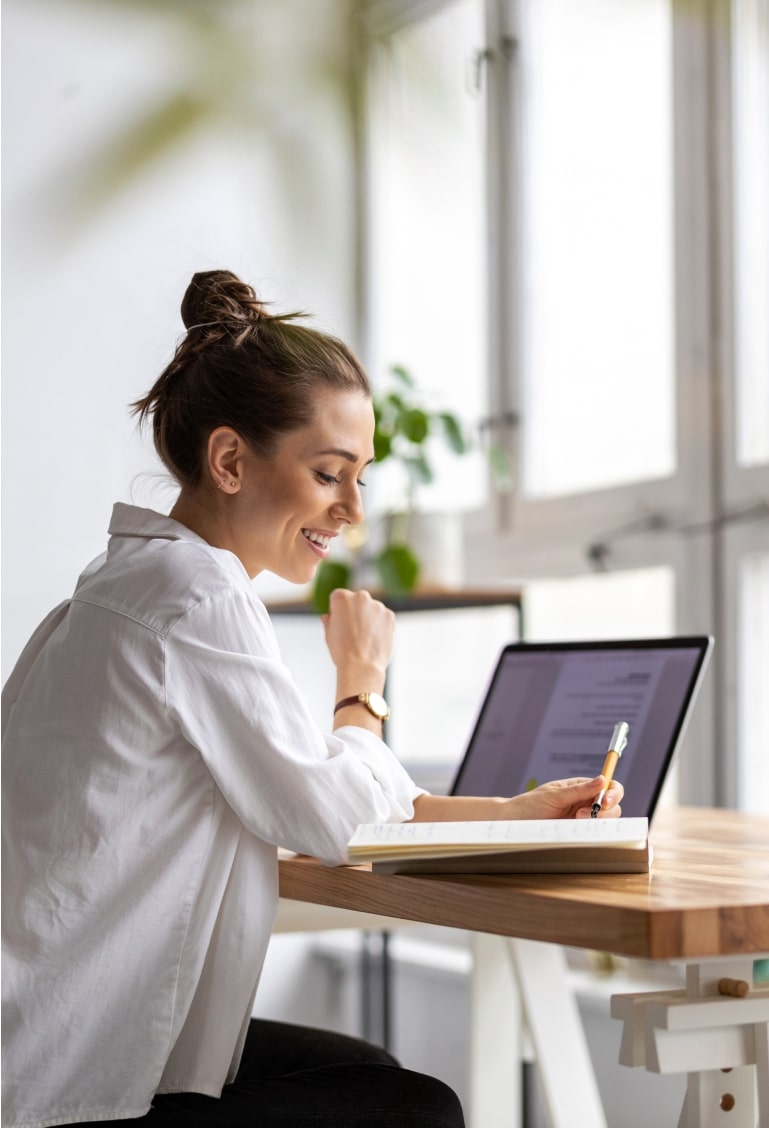 Start Selling Custom Printed T-Shirts in the UK and Worldwide
Choose Printify for your custom t-shirt printing and have your epic designs printed and delivered without your involvement. Oversee each step, fully control your listings and design unique t-shirts without prior skills or investments.
Frequently Asked Questions