Build a Successful Etsy Business With Christopher From Dog Ross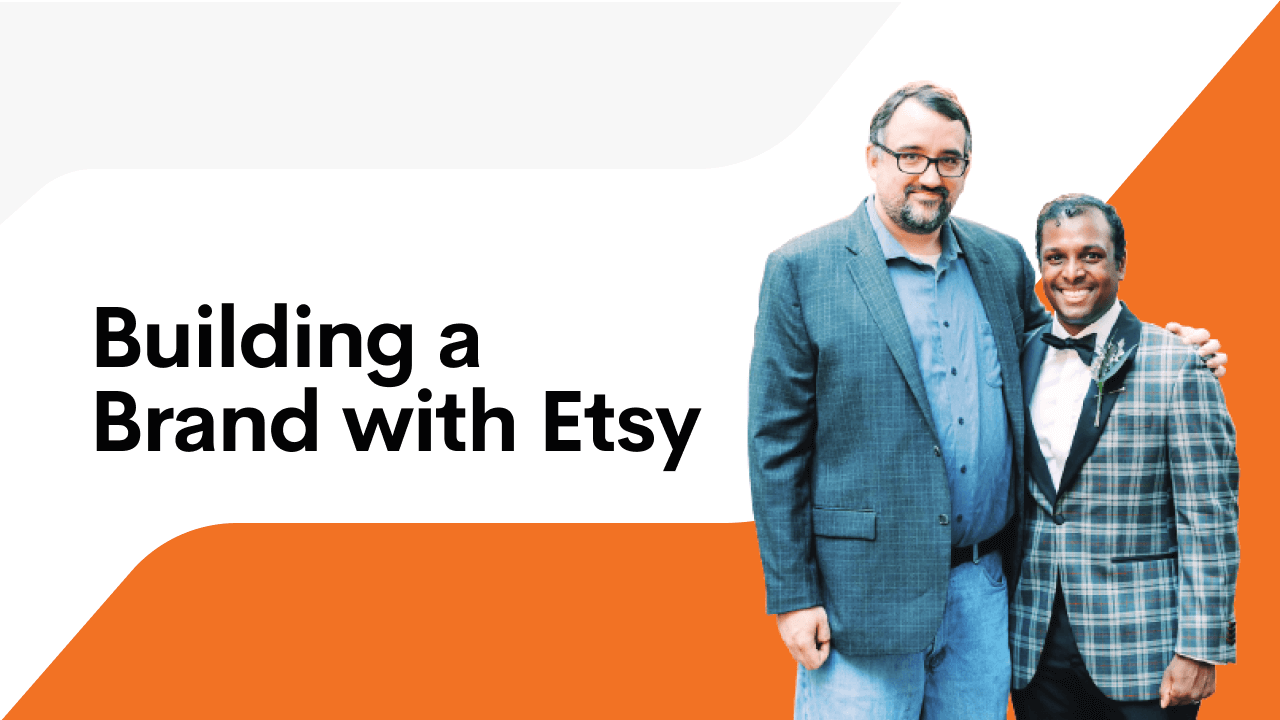 Quitting the rat race and becoming a successful online entrepreneur can seem like a far-away dream for many of us. When most people think of starting an online business, they find it challenging to visualize how they will manage to juggle their career with a successful side-hustle, such as a successful Etsy business. Let's not even talk about leaving what is considered a regular job to become a self-employed business owner.
Christopher Sattes, an eCommerce entrepreneur from Virginia in the USA, knows a thing or two about running a successful side-business. He successfully balanced having a day job as a Cybersecurity Manager, a successful Etsy business, and a healthy family life with his wife and four children.
Christopher isn't new to the world of online business. He sold products in multiple profitable niches before settling on his current weird and wonderful idea: An Etsy store called "Dog Ross Pet Painting," where pet owners can purchase custom portraits of their dog cat and more, in amusing outfits and scenes from famous movies and significant time periods. He made sure it was packed full of valuable tips and tricks to start your own successful Etsy business. Read his story as told by him below.
Christopher's Success on Etsy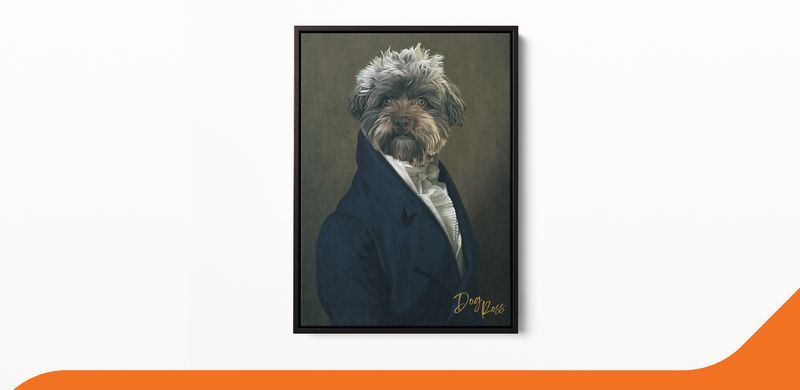 How many businesses have you run via Etsy?
I currently have three separate Etsy stores, and I've experimented with other platforms in the past. However, I'm currently having the best success by selling art on Etsy using Printify.
Why is Etsy your preferred sales channel?
A lot of my customers fit the Etsy profile. For example, an Etsy customer is looking for unique and custom items for their pets, and once they find them, they come back for more. With my main Etsy store, "Dog Ross Pet Painting," I'm able to capture their interest with something fun, lighthearted, and a little bit different.
How do you sell pet art on Etsy?
Selling art on Etsy is the primary way I make money online. My main store sells Printify products like custom framed canvases and custom posters of pets. I recently branched out to sell other items like phone cases, blankets, and face masks, using a separate Etsy store with a slightly different brand.
I have several portrait templates on my Etsy store in different themes such as movie backgrounds, celebrity portraits, and classic artwork. Customers pick the background and outfit that they like the most, and once they've uploaded a photo of their pet's face, I'll photoshop it into the picture and send them a framed poster or a canvas print.
How do you build a successful Etsy business?
To create a successful Etsy business, you need to find a niche. Everyone is selling t-shirts with graphics or sayings on them, and you often see the same ideas and designs repeatedly. If you do the same thing as everyone else, you end up being a small fish in a massive pond, so you end up relying on luck to make a sale.
Etsy Niche Marketing With Christopher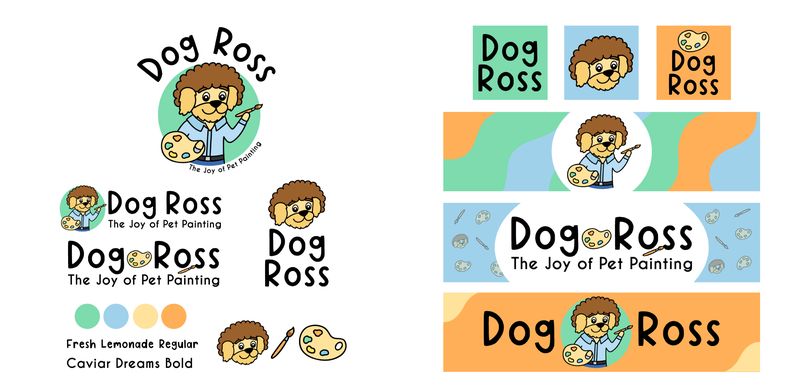 How do you define niche marketing?
If you were to type in "Clothing Store" into Google, you'd get millions of results. However, if you were trying to compete with all those generic clothing stores, you'd need a huge marketing budget to get found, so you need to get more laser-targeted in what you offer so that you'll stand out from the crowd.
If you sell "Video Game Clothing," for example, you're beginning to separate yourself from all of those generic clothing stores. If you go even deeper and offer "Xbox Video Game Clothing," you're setting yourself apart and carving out a niche where there's less competition. Eventually, you'll become known for your product, especially if you combine that uniqueness with a great brand and excellent customer service.
Is it possible to succeed without having a niche?
It's possible to build a successful Etsy business without a specific niche, but it will take a more extended amount of time. For example, with my apparel shop, there's no niche as such, and I sell a little bit of everything. So I did Etsy marketing for that store at $1 a day, slowly ramping up to $5 a day and eventually ending up at $10 a day. That helped to bring in the customers, but it takes time.
What is the most competitive niche on Etsy?
Apparel stores that are mainly offering Etsy bestsellers like t-shirts and hoodies. It's a competitive niche just because there are so many people doing it. Additionally, many content creators are putting out videos on TikTok telling people that you can make money fast by selling t-shirts online, which hasn't helped.
What is the most lucrative niche on Etsy?
Selling art on Etsy can be very lucrative. I suppose I have to mention my own artwork, don't I? I'm finding that custom posters give me significant profit margins. I make around 80% to 90% profit on my portraits. Because the margin is so big, I can offer free shipping and even run flash sales each month where I discount certain items by 25%. So I have a lot of wiggle room to keep my customers happy and still make decent money, even if I have to ship my products overseas.
Christopher's Tips to Successful Branding
What are the Etsy branding tips that most people don't know?
I'd say that it's imperative to understand the demographic that is buying your items. For example, I'm selling art on Etsy, and my research has shown that it's usually the demographic that gravitates towards my store is female and aged between 18 and 35 years. Also, I'm selling very tongue-in-cheek items, so I need to be cute, whimsical, and funny with my product titles and descriptions.
Even when adopting a more emotional tone of voice might not come naturally to you, but you find yourself in a similar target market, you will still need to adapt your writing style to suit your audience.
Christopher's listing secret: "Add videos to your Etsy listings. Videos make a significant impact on listing popularity. I made a video for my pet portraits and noticed a massive increase in the sales of linked items. It's all about boosting your brand identity."
What should new sellers do to stand out?
I think a successful Etsy business needs a unique identity. Branding and style are essential. For example, my logo for "Dog Ross Pet Painting" is a Golden Retriever that looks like Bob Ross, the famous TV painter. People instantly understand the concept that I'm an animal painter, as it kind of goes hand-in-hand.
I used some of my initial profits to hire a professional to create a logo and identity for my brand. My designer gave me the colors, fonts, and other tools that I needed so that I could use the same branding across different platforms like Facebook, Pinterest, and Instagram. Once you have a cute and memorable brand, you're able to attract more customers and stand out from the crowd, but once you start making sales, you need to offer a great customer experience as well.
Christopher's tips on Etsy photos: "The photos and pictures that you use for your listings are super important. Amazon started the trend of showing everything on a white background, and that's still popular on Etsy. One photo is usually a "style" photo, and the rest are taken against a plain white background. It's possible to find product mockups that you can edit in Photoshop, making it easy to create realistic-looking images of your designs. If you think about it, Etsy is a marketplace for creative people, so your store must be visually appealing."
SEO and How It Impacts Your Etsy Business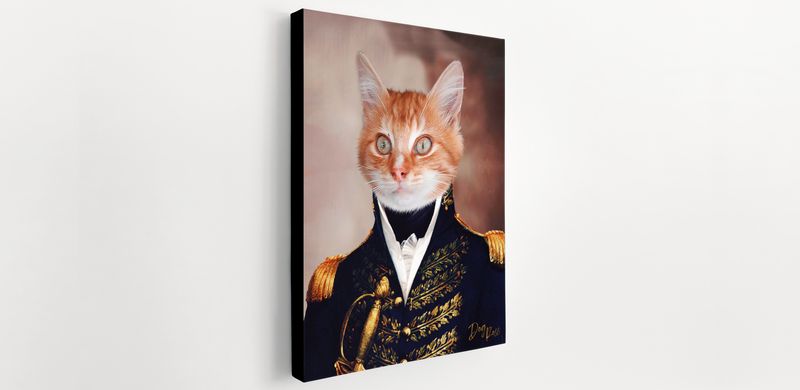 How much does SEO matter for Etsy?
It might surprise people to know that SEO is crucial if you want to build a successful Etsy business. Print-on-demand services are taking off, and in general, you're competing against a lot of other sellers. So it's important to make sure your listings are done right, and equally important to use tools such as Google Keyword Search to find the items that people are looking for so that you can be laser-targeted in what your store sells and how it describes those items.
Christopher's beginner SEO tip: "Keyword saturation is very important, so make sure that you use as many keywords as possible and try to get them into the title of the listing as well. For example, if you only add "Funny women's shirt" in the title of your item, it'll get lost in Etsy's large marketplace. So instead, give a thorough description of the item, such as "Funny women's flower t-shirt." This is known as a "long-tail keyword," and if you want to go the extra mile, you should use the same keywords in the description too."
What tools can a beginner use for SEO?
I use Marmalead, which is an SEO tool made explicitly for Etsy. I also recommend Vela, a bulk editing tool that you can use to edit your photos, pricing, and descriptions with just a few clicks. They have been a huge time and money saver for me.
Top Tools to Use for a Successful Etsy Business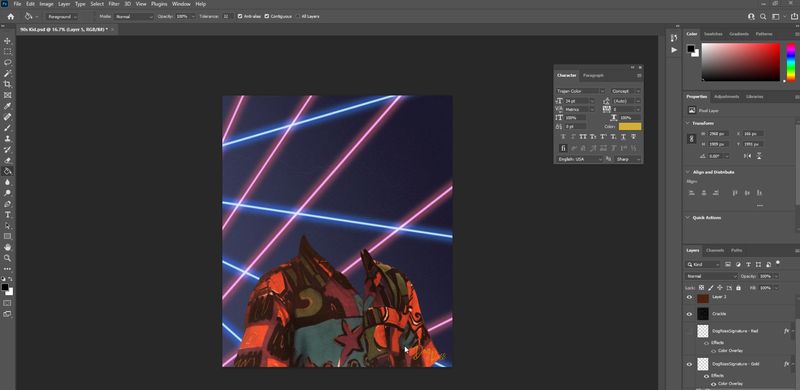 What are your top five tools for making life easier on Etsy?
I've mentioned a few of these already, but here are my top five tools:
Photoshop for the product pictures. If you don't want to buy into the Adobe ecosystem, there's a great alternative tool called

Paint.net

Marmalead

for Etsy SEO

Vela

for bulk editing your Etsy listings

Spend some money on a custom Excel spreadsheet to track your profits and losses. You can get these made for you with all the extra columns that you need.
Quickbooks for doing all of your accounting and taxes. You can get a discounted version on Etsy. You can import all of your sales directly, and it's super easy to use. Just remember, this is a business, and you need to pay your taxes!
What You Need to Know About a Successful Etsy Business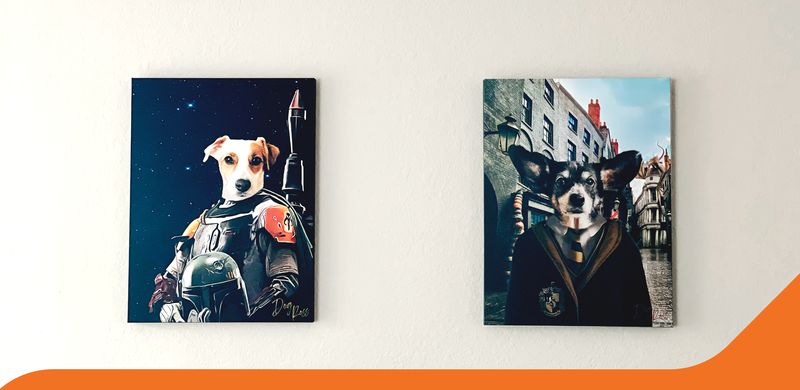 How do Etsy's ads and fees impact your business?
I guess I should start by saying that the adage "it takes money to make money" is true, especially when you're first starting. Try not to worry about conversion rates, profit margins, and fees too much. Always keep the endgame in mind and try not to get too stressed about it. You have to put up with Etsy's costs, and there will always be price increases over time, so you'll simply need to learn how to adapt and roll with the changes.
How does Printify help reduce your costs?
With that being said, Printify Premium has helped my profit margins tremendously, and spending $20 a month has probably saved me over $200 a month. So it's totally worth it.
Christopher's pricing tip: "An important thing I learned for selling anything online is to never use whole numbers. For instance, if you're selling a mug for $15, always list it at $14.99. It's a psychological trick, essentially. It's been around for a long time, but it works."
How can a new seller avoid account suspensions?
I haven't had any experience of this. Still, I think it's important to recognize that if you're starting a store that uses celebrity images, music, or movie quotes, then you need to tread a fine line between "fair use" and copyright infringement. The algorithms and AI in use these days mean that it's pretty common to have your products or account suspended if you infringe on copyright.
Important takeaways for a successful Etsy business
Never forget that you're competing with many other sellers: You need to factor in the costs of creating a reputable brand for your store and set aside some money for advertising. While it's not a good idea to start your Etsy store with super expensive items, it's vital to be competitive and slowly raise your prices to cover your initial costs.
Always think of ways to automate your sales processes, with a view to your side business eventually being a completely passive source of income. For example, I'm at the point with my pet portraits where I can have a team of artists do the work for me, so those products are entirely hands-off for me now.
Finally, to build a successful Etsy business, you need to pay close attention to your customers and create a unique experience for them. If you go to Disney World and don't get to interact with the cast members and do everything that makes going to Disney World unique, you're essentially just visiting a regular theme park. If you create a positive and memorable experience for your buyers, they'll quickly become repeat customers and spread the word far and wide.
Want to Hear More From Christopher?
We Want to Hear Your Story:
We would like to thank Sattes for taking the time to share his story with us.
Do you have a story to share with us? Write to us on [email protected] with a summary of your experience and how it will help other merchants like you. If we pick your story, you get a one-year premium membership for free!
Create Your Own
Print on Demand Success!
Share the article
Topics