5 Best Shopify Alternatives for You to Consider in 2023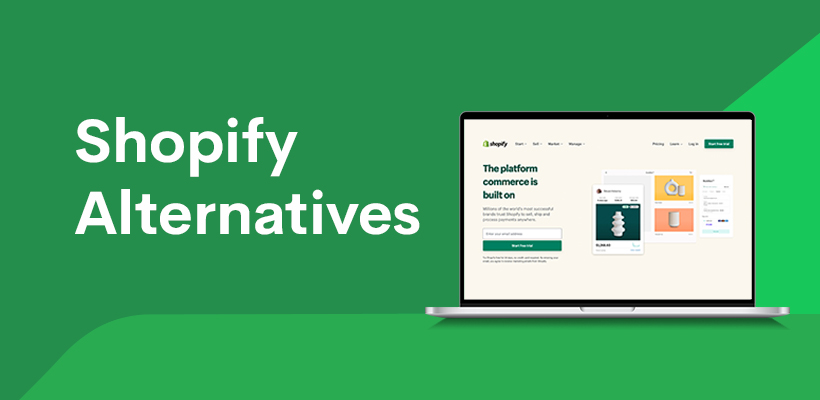 Once you start your eCommerce journey and begin looking for the best shop builder for your business, Shopify stands out due to its popularity. Still, it may not meet your needs regarding features, pricing, or customization possibilities.
An increasing variety of Shopify alternatives enables people to design and publish online stores themselves. Even general-purpose web builders are now targeting eCommerce and offering affordable solutions.
This article will provide the information you need to evaluate if Shopify is the ideal tool for your needs and the best Shopify alternatives.
Reasons to Switch to Shopify Competitors
Shopify is a dedicated eCommerce solution, addressing most needs of users interested in building online stores. But that doesn't mean the platform is perfect for every entrepreneur.

Here are some factors that lead users to look for a Shopify alternative when starting an eCommerce business.
Dependency on Third-Party Apps and Additional Costs
Shopify regular plans range from $29 to $299. While the Basic and other Shopify plans are affordable to many, expanding the online store functionality often requires installing apps. 
Although many free Shopify apps exist, most require another subscription that adds to the monthly costs. Besides, adding apps collaborates to slowing down the page – a big no for SEO. 
Some options like the Shopify POS Pro add resources such as staff permissions and multi-locations for an additional $89 monthly plan.
Shopify Plus, the enterprise-level plan, starts from $2,000. Therefore, depending on the entrepreneur's needs, Shopify may not be the most cost-effective solution. 
We recommend this article in our blog to comprehensively explain Shopify's plans and features.
Shopify payments work in less than 20 countries. Other countries will use different payment gateways with additional transaction fees. 

Multi-currency only works within Shopify payments.

Defining per-country products is available only in the Advanced plan. This feature is convenient for POD and Shopify dropshipping, where print providers are located in different countries. Offering specific variants of a product produced in a particular country will considerably decrease shipping costs and speed.

GDPR compliance requiring cookies can be done by installing a third-party app.
Products and variants

–

It's possible to create up to a hundred variants for a product, such as size or color. Still, each variant can only have three options. For example, a t-shirt will be available in three sizes – S, M, and L. Providing more options is only possible by adding apps.

Adding

custom fields

, including textboxes or file upload options, is complicated or requires apps.
Overall, Shopify offers reasonable marketing and SEO tools. The main issue with Shopify SEO is that it's a closed platform with no full customization. Once more, apps may improve part of the built-in SEO. 
The

sitemap

can't be edited, and the

structured data

function is limited. Shopify data allows Google to recognize a product's name, description, and price. Products differing in colors, sizes, or other attributes won't be noticed as such. 

Shopify email marketing proprietary tools are pretty basic. Improving that will require apps.  
Professional reports are available only in the Advanced plan.
Shopify's blogging capabilities are pretty simple compared to Shopify alternatives such as WooCommerce and Squarespace. Since much of the search engine result pages (SERP) derive from blog posts, this will affect the eCommerce store visibility.
Without external apps, it's impossible to insert CTA buttons or share the post on social media using Shopify's blog. Neither is it possible to follow tags, comment, or upload galleries. 
Searching for Options? Check Printify Integrations and Expand Your Possibilities to Sell Online
Best Shopify Alternatives
If you think that Shopify might not be the best option for your store, check out these amazing 5 alternatives.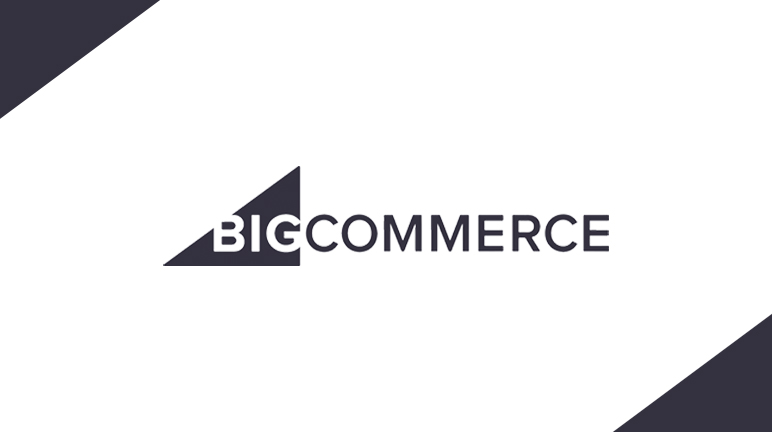 BigCommerce is a hosted eCommerce platform aimed at large eCommerce stores with a high sales volume. The platform provides numerous built-in and solid creative tools, available with the most affordable plans. 
This platform will suit not only large business owners, but it may also appeal to small and mid-sized business users interested in a similar Shopify experience with fewer requirements of external apps.
On top of having 12 free and around 130 paid themes, BigCommerce has a drag and drop editor for easy customization.
The paid themes range from $150 to $399. Most of them are fully responsive and AMP-enabled but lack diversity and customization. 
Visually, they can provide a professional look for a store, but they don't compare to some competitors' modern aesthetics.
Shopify and BigCommerce are SaaS (software as a service) platforms. Unlike Shopify and most other eCommerce platforms, BigCommerce focuses on delivering mostly solid built-in resources, with few requirements of paying for external apps and subscriptions.
The most relevant platform features are available in the Standard plan. That includes selling unlimited products with up to 250 options, social media integration, POS, and integration with sales channels such as Amazon and eBay.
Multi-currency, real-time shipping quotes, professional reporting tools, product ratings, and reviews are available to all users. Unlimited bandwidth and file storage are part of every plan. 
The SaaS eCommerce platform manages and synchronizes the inventory through Multi-Channel selling and several eCommerce platforms.
BigCommerce integrates with PayPal and accepts card payments via Stripe. All plans also offer payment through Apple Pay, Google Pay, and Amazon Pay. The platform doesn't charge additional transaction fees. 
The platform's SEO features are one of the best among Shopify alternatives. It offers advanced content-marketing features, which a paid third-party app may add. That is, except for email marketing. 
Of course, the built-in blog has some limits, but it can be connected to an existing WordPress site.
There are four pricing plans:
Enterprise

– custom pricing
The Standard plan is the option with more bang for the buck among the Shopify alternatives. The price tag for the Plus and Pro plans can be too steep for small and medium business owners without adding many features. 
Each plan has a threshold of annual sales. Subscribers to the Standard plan will have to upgrade after reaching $50,000 in annual sales.
A considerable number of solid built-in resources from the start 

Allows scalability

Good range of payment options
The speed of websites built with BigCommerce is inconsistent and could be improved 

Email marketing, subscriptions, and recurring payments are available only via third-party apps

Abandoned cart recovery is only available from the Plus plan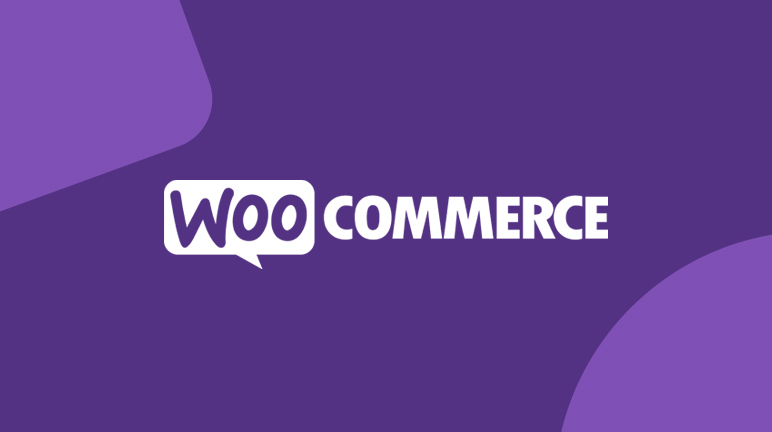 WooCommerce is a powerful plugin, that turns any WordPress site into an online store. It is a complete eCommerce ecosystem packed with advanced features, currently answering for 28% of all global eCommerce. 
Installing and maintaining a WordPress site may require technical skills, and WooCommerce is recommended for tech-savvy users and advanced sellers.
For those uncomfortable with the technical requirements to maintain an online store in WooCommerce, the platform can still be an option in the future. 
It's possible to create an online store with a manageable website builder. As the user acquires the necessary skills, plug-ins or automation with RSS feeds enables to import at least part of the content from an existing website to an optimized WooCommerce store.
Since WordPress is an open-source platform, there are no limits to the customization possibilities. 
There are numerous free, freemium, and premium themes available for customization. 
The choice of a theme affects more than the site's appearance. Although the essential WooCommerce plug-in contains a broad range of functionality, the theme incorporates vital functions such as the editor type, the quality of the SEO functions, and the website loading speed.
While many free themes offer everything required for setting up the store, others may need the subscription for additional plug-ins, adding unplanned costs. Take a look at our selection of the best free and paid themes for WooCommerce.
WooCommerce provides every functionality required for an online business in WordPress websites. For example, integration with dropshipping and POD, selling digital products, inventory management, tracking orders, and automatizing shipping. 
WooCommerce

payments

are fully integrated and built-in, allowing the use of up to 135 currencies, accepting credit and debit cards, and local payment providers. It requires no additional setup or monthly fees. 
However, the feature is available in less than 20 countries. More than 30 payment options can be added to a WooCommerce store from the extensions store, including Stripe and PayPal. 
Customer support is provided by theme developers, usually for a limited time. Most support for WooCommerce users comes from the open-source community via forums.
While the WooCommerce plugin is free, WordPress needs web hosting and a domain name. You may also need a premium theme.
Web hosting –

$1.99-$17.99/month

Domain name –

$0.99-$20/year
Premium themes – $2-$200/license
Unlimited customization and flexibility

Secure payment gateways are constantly updated

Huge and engaged support community
Steep learning curve

Difficult maintenance

Expanding functionality with extensions and plug-ins may bring hidden and unplanned costs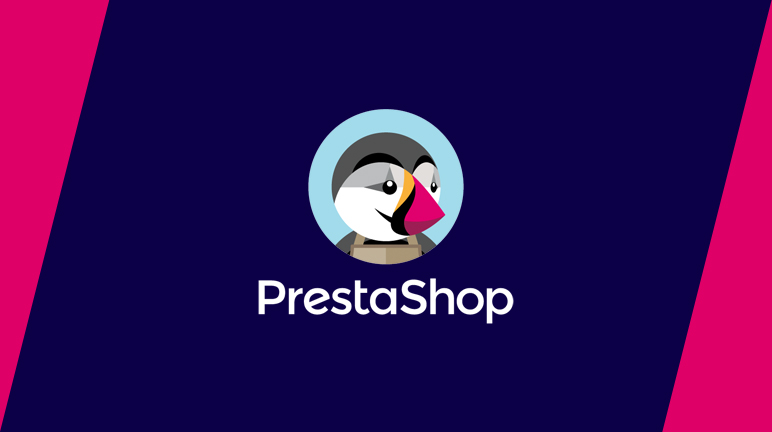 PrestaShop is a freemium open-source, feature-rich, and self-hosted eCommerce platform. 
PrestaShop may appeal differently to entrepreneurs as an alternative to Shopify, depending on the previous eCommerce experience and technical skills.
PrestaShop needs to be installed and stored in a server, on a personal device for testing, or through the user's hosting. Much of the installation will depend on resources provided by the hosting providers. 
PrestaShop can be installed via:

Manual installation through MySQL and FTP.

One-click installation by a hosting provider with a one-click script. This option is not always present in hosting providers and may require technical knowledge or support.

Localhost installation – ideal for testing. PrestaShop is installed on a personal device, not a hosted server.



Beginners can benefit from PrestaShop's ease of use, at least when its basic functionality. PrestaShop is also a good Shopify alternative for tech-savvy and advanced users with some coding knowledge looking for an affordable solution.
PrestaShop is one of the most customizable Shopify alternatives and gives the user full ownership of the eCommerce store, starting from its installation.
In addition to its core software, the PrestaShop marketplace provides up to 25,000 modules, including all required features for implementing a successful online store. 
A PrestaShop store can be designed from scratch or through templates.
The basic templates' appearance may look unprofessional or unappealing for large stores. More than 1,300 paid themes and templates are available on PrestaShop's official website, while third parties offer thousands more.
These templates are developed by the PrestaShop community or certified partners. Many are only repetitions of a limited set in different color schemes. Their prices range from $150 to $300, and the quality varies similarly.
Installing a third-party theme can be challenging for regular users and may require hiring a professional.
Payments

– PrestaShop processes payments with Google Checkout, PayPal, Stripe, Amazon Pay, and more than 250 payment options, which can be added via modules including SSL security.

Marketing

– PrestaShop connects to Mailchimp for email marketing. Other add-ons in the PrestaShop marketing allow adding discounts, free shipping, special offers, affiliate programs, or coupon codes. 

SEO

– Besides the inherent customization possibilities, tons of ads and modules are offered on the market, including the PrestaShop Professional Services, which provides Free SEO audits and other paid services. More than 450 SEO improvement and management modules are available in the PrestaShop market, ranging from

$61

to more than

$482

.

Multilingual

– PrestaShop is available in 65 languages, while the software can translate more than 40 languages. 

Support

– PrestaShop's support is given by a large community of more than 700,000 active members.
More about PrestaShop and Printify integration on our blog.
Basic software –

free

Hosting – starting from

$1/monthly

Third-party theme – from

$150

(recommended)
Besides these, advanced eCommerce solutions will add costs through paid modules.
Open-Source

Easily scalable

Highly customizable with full ownership of the store
No customer support

Steep learning curve

Design lagging behind the competition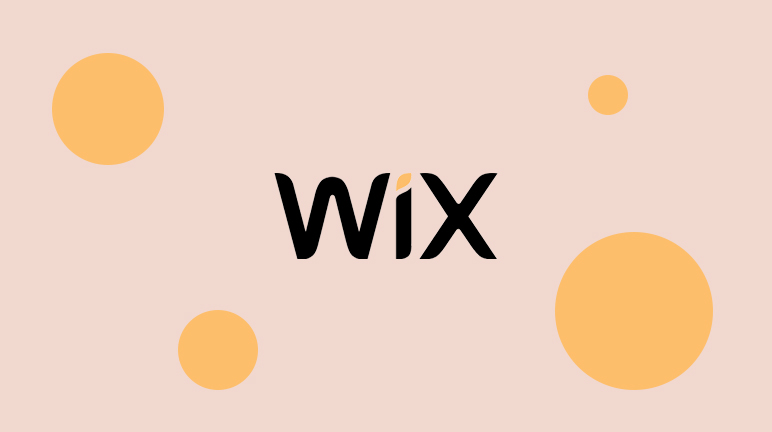 Wix is a one of the most popular website builders on the market. It can quickly design any website in a free custom domain, including online businesses. The website builder has plenty of built-in resources and remains one of the most affordable and flexible Shopify alternatives available.
Wix is recommended as a Shopify alternative for regular sellers looking for an easy-to-use and quick solution for building an online store.
Creating an online store with Wix is remarkably easy. The user can opt to do so with the drag-and-drop Wix Editor or the artificial-intelligence-based Wix ADI. 
While Wix ADI is restrictive in editing options, it provides a quick and safe way to build a store, delivering better results on mobile devices than the Wix Editor.
There are a lot of high-quality templates available for use with the Wix Editor and themes for the ADI. Templates and themes are chosen at the start of the process and can't be changed later. 
The Wix editor allows the user to customize almost everything on the website. You can do deep tweaking with the Velo Editor or embedding code and snippets. 
You can edit the pages separately in the mobile version editor, which allows for hiding specific elements and is provided with a mobile optimizer. Still, depending on the resources used on the laptop version, the mobile page may display inconsistent results. 
Editing the mobile version can also be problematic due to the overlapping elements in a small editing area.
Wix eCommerce features are managed by the built-in suite, the Ascend Business Tools, and external apps. 
An unlimited number of products and variants, abandoned cart recovery, customer accounts, and Google Analytics offers the most basic plan for eCommerce. You'll need to upgrade for multi-currency and automated sales tax. 
Some built-in features are basic. For instance, while integrating with dropshipping and POD is easy, there are no stock management alerts for stores handling their inventory. 
While Wix allows creating and selling unlimited products, increasing their numbers affects the website's general performance. Lists and galleries with products from dropshipping may take some time to load, especially on mobile devices.  
The Wix app market offers thousands of third-party apps, expanding the already considerable number of built-in tools. Automated shipping rates, for instance, will require adding an app.
As with many of Wix's features, payment options vary according to the user's location. The solutions available to all regions are Stripe, Paypal, and manual payments. Wix does not charge transaction fees besides the ones required by the payment operators. 
The Wix SEO tool analyzes the whole website. It offers basic suggestions on what should be improved, such as inserting keywords where they are missing and changing page names. 
It's possible to edit meta titles and descriptions and customize the URL of all pages. 
The Ascend business tools manage marketing and additional SEO options. It creates email marketing campaigns and manages Facebook and Instagram ads. Advanced SEO and marketing tools will require a paid subscription to Ascend for Wix.
Wix's free plan allows creating an infinite amount of content and personal websites, but the payment options will be made available only after purchasing an eCommerce plan. A premium plan should be purchased for every website separately.  
Business Basic –

$27/month

Business Unlimited –

$32/month

Business VIP –

$59/month
All-in-one solution with plenty of resources.

Abandoned cart recovery available to all eCommerce plans.

Easy to use and maintain.
Mobile site results are inconsistent, and their speed could be improved.

Restricted POS and limited payment options.

Limited options for SEO deep-customization without apps.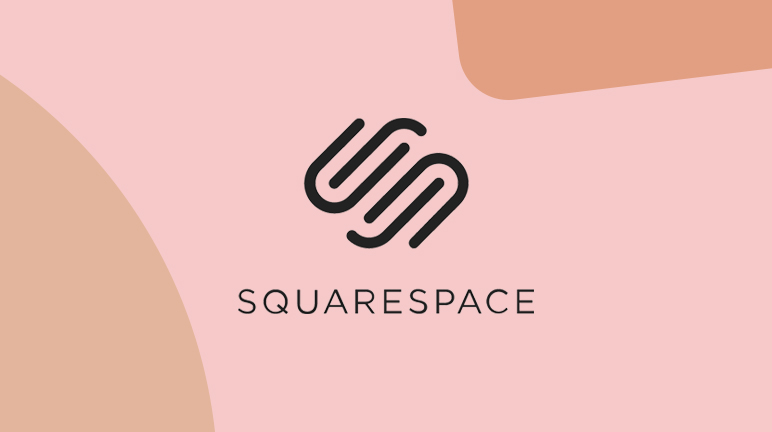 Squarespace is a hosted solution for website building. It offers fewer tools in comparison to other Shopify alternatives, but every feature is solid and consistent.
Squarespace is a Shopify alternative mainly recommended to small and middle-sized businesses willing to brand a consistent and strong image on the web, despite simplicity and budget.
Squarespace's template-based editor is fairly easy to operate and delivers consistent results for laptops, tablets, and smartphones. 
The editor is a bit more complicated compared to Wix, however, once mastered it's very powerful.
Changing the template after the site is created is impossible, but there are unlimited 14-day free trials to explore different options.
The eCommerce functionality is enabled only after a plan is purchased. The user chooses a free domain and can start selling online.
Squarespace expands its core functions through a limited number of extensions – the closest equivalent to other Shopify alternatives' apps and plug-ins.
The extensions are grouped in "Shipping and Fulfillment," "Finance, Inventory and Products," and "Sales and Marketing." Each category contains ten or fewer extensions. 
Squarespace eCommerce suite allows an unlimited

number of

products

and

variants

, but

inventory

management may be difficult. 

The website builder supports

dropshipping

and

POS

, both through limited built-in options. POS, provided by Square Online, is restricted to the US. 

All

shipping

management extensions require subscriptions.

Stripe, PayPal, and Square Online are accepted as

payment

gateways.
SEO, Marketing, and Additional Features
Squarespace SEO tools are managed mostly from the SEO panel, which allows you to customize the site title, description, and page title formats.
Pages and collection items receive clean static URLs for easy indexation, and every URL can be edited. It's possible to hide pages from search engines and add thumbnails for them. 
The free Smart SEO extension adds features such as optimizing product meta tags and image alt tags. 
Built-in email campaigns are a recent addition to the already existing integration with Mailchimp. 
Other marketing features include creating audience and customer profiles and pop-ups and bars.
Squarespace's original focus on content sites translates into well-developed tools which can be used for improving marketing strategies. That includes:  
Blog

– Squarespace blogging capabilities are top-tier, including commenting features, multi-authors, scheduling, and AMP support. 

Social Media

– The website builder offers the video creator tool, but is supported only on Apple devices. The Unfold app allows creating templates for social media updates.
There are four Squarespace eCommerce plans.
Personal –

$23/month

Business –

$33/month

Basic Commerce –

$36/month

Advanced Commerce –

$65/month
Professional and sleek design

High-quality blog

Delivers consistency for online stores on any device 

Easy to use and maintain
Fewer features, integrations, and options than the competitors

Site speed 

Abandoned cart recovery is available only in the Advanced eCommerce plan

Restricted POS
Are There Any Free Shopify Alternatives?
There is no completely free Shopify alternative. While WooCommerce and PrestaShop eCommerce platforms are without charge, they require web hosting. Additionally, paid plug-ins, modules, and templates may be necessary depending on the entrepreneur's needs.

Wix's free plan allows building a website for a store, but the eCommerce tools become functional only after acquiring an eCommerce plan.
BigCommerce is a direct competitor for Shopify, as a full-fledged eCommerce solution. Other competitor eCommerce platforms with different approaches include:
Open-Source, self-hosted solutions – WooCommerce and PrestaShop.

Website and online store builders – Wix and Squarespace.
Tools like Builtwith allow discovering which platform was used to build an online store.

Besides the standard searching tools, use Google Alerts to receive daily notifications on Shopify alternatives and Google Trends for keyword searching. 

Stay informed on the latest eCommerce platforms via reliable sources, such as Printify's

blog

.
Some direct competitors to Shopify Plus are:
These plans offer customized solutions for large companies under quote via email or phone support.
Choose What Suits You Best
Every eCommerce platform has its strengths and weaknesses and offers similar core features for eCommerce. Deciding on the best Shopify alternative will depend largely on each business's particular needs. 
For those looking for an eCommerce platform with all the features offered by Shopify, a similar approach, and options to escalate,

BigCommerce

may be the best choice. 

Business owners with coding knowledge attracted to reduced costs, deep customization, and full ownership may opt for an open-source, self-hosting platform like

WooCommerce

or

PrestaShop

.

Wix

and

Squarespace

are the best Shopify alternatives for small businesses and regular sellers interested in easy-to-use solutions for modern-looking and functional stores with an edge on content.
Share the article
Topics