6 Steps to Write a Product Roundup – Exploring Affiliate Marketing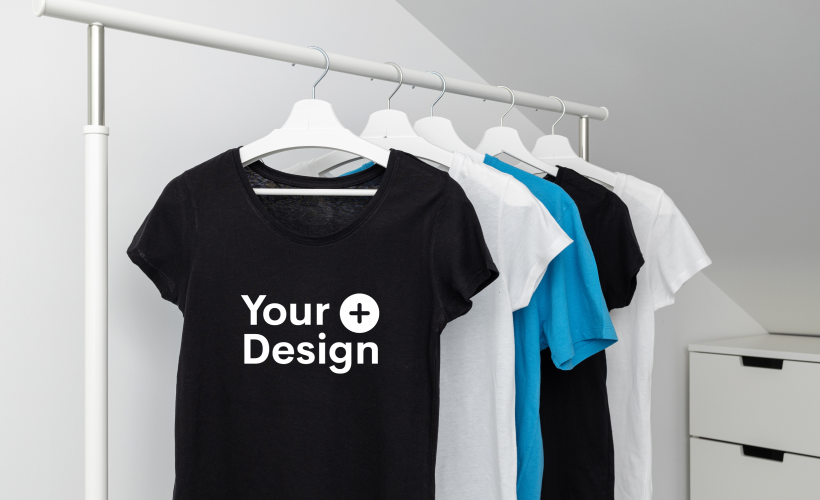 Write a banger product roundup post that will hit the target audience and lead to more traffic and, eventually – sales. We'll give you tips and tricks on how to turn clicks into conversions and boost your affiliate game.
Product roundups are one of the top content types for affiliate marketing. They draw the attention of potential merchants, have higher search volume, and are easy to maintain and update when new players come in sight.
So, without further adieu, let's look at product roundups: what they are, why they are necessary, and how to write the perfect roundup posts.
Understand What a Product Roundup Is
In short, product roundups are blog articles, emails, or social media posts, featuring a selection of similar or related items that can be put under the same category or theme.
"Top Pet Products for Your Online Store"
"Best Accessories for This Summer Season"
Product roundups give the audience an understanding of current trends and products themselves. If done correctly, roundup posts will help readers make an informed decision on what to buy, leading your page and affiliate links to conversions and sales.
A roundup article usually features words like "best" and "top," accompanied by a number and description. They can either focus on competing products, creative gifts, or items that go together. 
For example:
Competing product roundup post:

"Top 10 Coasters for Your Kitchen"

Roundup post on products that belong together:

"Top 10 Accessories for Your Kitchen"

Gift guides as roundup posts:

"Best Kitchen Items for the Holiday Season"
If a product is featured in a roundup post, there's a good chance more people will see it and buy it. These blog posts are excellent PR strategies for affiliate programs. Earn more money with more people clicking a link to the best new products in town.
Why Go With a Product Roundup Article?
Are product roundup posts worth it? Yes. From the affiliate marketing perspective, product roundup posts are one of the best types of content. It's engaging, vastly searched, and provides valuable insight into multiple products at once.
What are the advantages of writing a product roundup post:
Easy Updates.

If you've written dozens of posts on separate products, the second one or more of them change, or there's a new arrival on the block, chances are you will have to re-write the entire post or replace it with a brand new one, which is very time-consuming. 
However, a roundup already includes essential links and information, so in case of an update, only the relevant part of the article must be replaced, changed, or completely deleted.
High Search Volume.

There are way more people looking for a product type or category than an already exclusive item. Whether looking for gift guides on special occasions or new additions to their online store, merchants and buyers search for the "top" or "best" product ideas.
While keywords are still the key for attracting an audience and ranking high in searches, writing "best" or "top" articles with a focus on similar products or ones that go together will surely grab the attention. People enjoy listicles and multiple ideas in one place, so search volume for roundups is bigger than regular reviews.
Great Marketing Tools.  Product roundups rank higher and

convert

better in terms of affiliate marketing, resulting in better revenue. Roundup posts appeal to the audience on every site, blog, and social media since you can repurpose the article and adjust it to every platform.
Roundups give a sense of authority to your site and brand. They indicate the growth and relevancy of your business. Links on your website are showing an existing and new audience how much media attention your brand gets.
Writing the Perfect Roundup Article in 6 Steps
There are no big secrets when it comes to writing good roundup articles, however, you'll need some tips and tricks for attracting more readers and potential conversions to your website. Create a quality product roundup specifically for your affiliate program and grow your business in style.
1. Lure Them With a Click-Worthy Headline
Everyone knows that titles are what grab the attention first and foremost. With a perfect headline alone, your traffic will skyrocket, as people will click on the link without even knowing whether the content is good for them or not. That's step 1.
People searching for ideas, products to sell, or simply browsing for inspiration will most likely click on a clever, appealing headline, while a dull one will send them directly to the competition. So come up with a title that is worth clicking on. 
Add the "best" or "top" categories, numbers, years, desired results, and target audience that the products might be for. Think about the wording that will lure readers and improve your click-through rate.
For example:
Top 10 T-Shirt Ideas for Mother's Day (Top "number" "product" for "specific audience")

10 Best T-Shirt Brands in 2023 ("number" best "product" in "year")

Top 10 T-Shirt Designs for Ultimate Success (Top "number" "product" for "desired result")
2. Make Them Stay With a Killer Intro
Once you lure them in with a one-of-a-kind heading, you have to make them stay and keep reading. And that can be achieved with a seducing intro. It has to be relatable and intriguing, providing readers with just the right amount of information to keep their attention until the end of the article.
Chances are, most readers are visiting your website for the first time, so you have to make the impression that you are an expert in your field and convince each person to stick with the article. Explain the main idea of it in a way that appeals to the readers and your target audience. Provide useful information and empathize with the readers.
For affiliates programs, here are some useful tips for a killer intro:
Add images of yourself and the product

Address issues directly

Provide important information and solutions

Add humor to the content

Emphasize with the customer
3. Get Your Products Ready
The product lineup will tell the readers what they're getting out of this post early on. Present them with a line of products via a comparison table. While promoting bestsellers and well-known products and brands is always a good and safe idea, don't be scared to add similar but unique and rare items among other things. 
Present all products covered in the blog post in a table, providing distinguishing factors, elements, images, and criteria. This will immediately answer all the questions and help the customer choose which features are important and what to focus on in the decision-making process.
A product comparison table should provide information on price, size, colors, availability, materials, and other important elements. Break them down in an easy-to-understand way and allow readers to pick their favorites early on in the post.
4. Describe Each Product Separately
Now comes the heart and soul of product roundup posts – product descriptions. Well-written descriptions will convince readers why it's worth buying your product and create a sense of reliability in your business and brand.
Well-created and relevant product descriptions are important for a roundup article:
Stand Out From the Crowd.

Make your article reach the ideal customer with unique product descriptions that differ from the competitors. Be unique, creative, and come up with a new and clever way to promote the same product.

Boost Your SEO.

Add relevant keywords and use them as tools to prompt your rankings in search results. Describe products with enthusiasm and don't forget to attach keywords where possible.
Article:  How to Write a Product Description: The Ultimate Beginner's Guide
Product description in an affiliate roundup post is basically a product review, providing users, merchants, and potential buyers with all the necessary information from a sales and user perspective.
Product review descriptions should include:
Highlights and key features of the product

Purpose of the product

Keywords and SEO optimizations

Buyer personas

Personal experience with the product

Pros and cons of the product

Links to reviews or social proofs

An example of results the product helped to achieve

Praise and recommendation for a category or product
Individual product roundup reviews don't need to be long. The last thing you want is for the reader to get bored before you can get your point across. Keep them short, enticing, honest, and straightforward. Add quality content, images, and CTAs (call-to-action)
To create an emotional response from the reader, use such phrases as "perfect for", "for you", "enjoy your favorite", and more. Talk to your customers and appeal to their interests.
5. SEO Your Product Roundups
While a powerful headline and enticing intro will persuade the audience to click on your product roundup, first your website needs to appear on top of the search list. And that's where SEO comes in handy. 
There are many ways how to boost your product roundup rankings. From research and analysis to clever use of content, tags, and more.
Research Keywords.

Search engines are suckers for keywords. The more you put in your roundups, the bigger the chance that your post will rank on top of competition. Use free tools like

Google Trends

and Analytics or a paid service like Ahrefs for keyword research.
You need to know the keywords people are searching for to create a product roundup surrounding them. Imagine yourself in their shoes, what would you search? Or browse social media and competitors. What hashtags and keywords are they using to attract customers? Use all that to pin-point the keywords all the fuss is about in your product categories.
Provide Quality User Experience.

Your product roundups should be easy on the eyes, attractive, warm, and welcoming to the reader. Stick to simple and responsive designs that work equally well on all devices: phones, tablets, and desktops. 

Add Meta Descriptions to Your Product Roundups.

Meta descriptions appear on search results as a short explanation on the article. What to expect by clicking the link. Meta descriptions should be:
Intriguing, quirky, alluring, and tempting to attract clicks;

Pumped with keywords and keyword phrases;

Short – up to 160 characters max;

All about the purpose of the post.
Follow Trends and Niches to Stay in Business.

Create trendy product roundup posts that match the current market vibe and niches. If all the rage is about t-shirts right now, people might not notice your roundup post about skirts. So stay tuned with the top trends and niches in the industry and write product roundups accordingly.
Article: Affiliate Marketing Trends for 2023
6. Guide Your Buyers and Summarize
When all the "top" and "best" products are listed and described, finish your product roundup with a buyer's guide. While readers go through the lists of useful items for them and their online stores, help them choose the right products and provide guidance along the way.
For example:
"What to Look For When Selling T-Shirts"

"How to Pick the Right T-Shirt"

"What to Look For When Buying Coasters"
A buyer's guide should provide all the necessary information, making readers confident enough to click through and not look for more information on something you missed or didn't explain. A good buyer's guide should include:
Price Comparison.

What is the price range for different products in this category? Are these items cheaper than other alternatives currently available? 

Popular Brands and Models.

Give readers an example of the most popular product makes, models, and brands to choose from.

Key Metrics and Features.

What to consider and keep in mind when purchasing a product in this specific category?

Product Use for Beginners.

How easy is it for beginners to use the product? How to choose it, use it, and sell it?

Identify Problems and Solutions.

What results did this product bring? Answer what issues they might help you conquer. 

Tell Your Experience.

Tell others about your experience with the product. Pros, cons, and more.
After the buyer's guide, wrap up the product roundup with a quick summary of the products and call them to action. Link to the affiliate site, encourage them to make money on their own terms, and grow your business at the same time.
Become a Printify Affiliate
Team up with Printify via our Affiliate Program and earn money by promoting us. Get a percentage on each order your customers make. Here's how it works.
Sign Up.

Register an affiliate account on our platform.
Get Your URL.

Printify will give you your own unique affiliate link.
Promote, Promote, Promote.

Write product roundups, reviews on several products, just about anything related to Printify and promote us with your unique URL.

Cash In.

Collect revenue every time someone makes a purchase from your customers via Printify.
How Does Affiliate Marketing Work?
Affiliate promotes Printify on their website,

Customer clicks on the link or ad,

Customer gets sent to the merchant's site and becomes a merchant,

Buyer makes a purchase on the merchant's website,

Affiliate gets paid commission % from each sale.
Why Become a Printify Affiliate
Become a part of our Affiliate program and earn money by talking to your audience. Post product roundups and other educational but entertaining types of content and get paid by mentioning a link to Printify. 
No-Cap Revenue.

Refer to Printify as much as you want and collect earnings from every conversion. There are no limits to the mentions or your income. Sky is the limit.

Simple Registration.

Becoming a Printify Affiliate will only take up to five minutes of your time.

No Up-Front Costs.

You don't need to invest anything to become a Printify affiliate.

Earnings All Year Round.

Get 5% from every order your referred customers make for 12 months straight.

Monthly Income.

All earnings will be paid out monthly to your Paypal account.
Now that you know how to write a banger product roundup post, it's time to get creative and excel in affiliate marketing. 
Come up with a powerful headline

Write an enticing intro

Line up the products

Write product descriptions

SEO Your Product Roundups

Add a guide and summarize.
Be personal, professional, and intriguing. Try to sell the article the best way you can and make every website visitor click the affiliate link and lead to conversions and sales. 
Log in to your existing Printify profile and create some roundup magic or sign up for our affiliate program and explore all the benefits. For any questions, help, or guidance you can reach out to the Printify Affiliate Manager (Sofia) at [email protected]
Share the article
Topics