How to make money dropshipping on eBay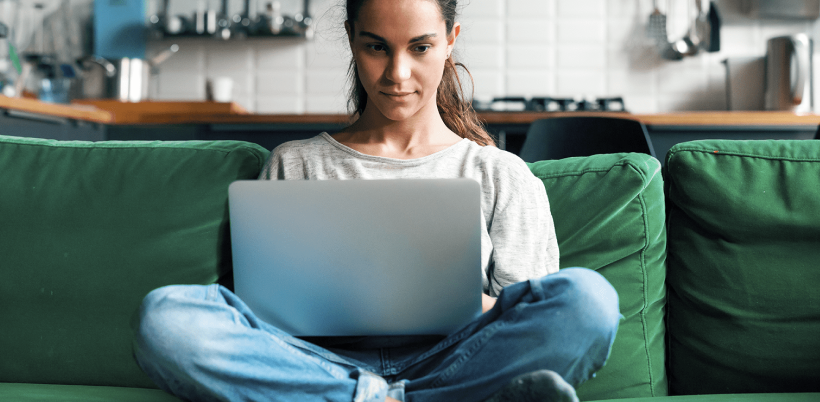 Dropshipping is the lowest-risk eCommerce business model out there. It costs next to nothing to get started, making it an excellent choice for those who can't afford to take chances on a new business.
With 180 million active users, eBay is one of the biggest online marketplaces in the world – with a number this impressive, you simply want to have a piece of that pie. To learn what's what, I've put together this piece that will positively show how to make money dropshipping on eBay.
What is dropshipping?
In classic brick and mortar retail locations, retailers keep a stock on hand of the products they offer, often acquiring these products in bulk at a wholesale price from a manufacturer. Dropshipping, also known as product sourcing, excludes the step of keeping an inventory. Instead, it enables the seller to purchase products individually and then sell them for a profit in their eCommerce store.
With dropshipping, you never have to risk any money on a product you haven't sold. You also don't have to hassle with storage or packing boxes.
And to make your life even easier, you don't have to worry about finding trustworthy suppliers – our printing partners here on Printify have been thoroughly vetted and checked.
Also, the reason you should learn how to make money dropshipping on eBay is it's another low-cost angle: the listing fees. Such eCommerce giants like eBay and Etsy allow you to place your listings in front of a broad audience with minimal processing fees.
To sum up the benefits of dropshipping: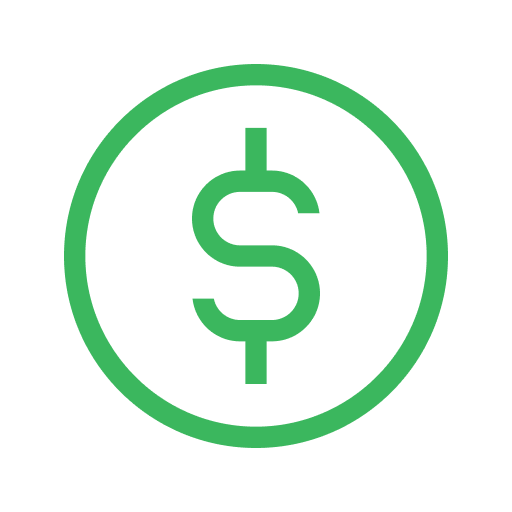 Low cost
Dropshippers only purchase goods as customers buy them. Plus, there are no minimum order quantities when you work with Printify.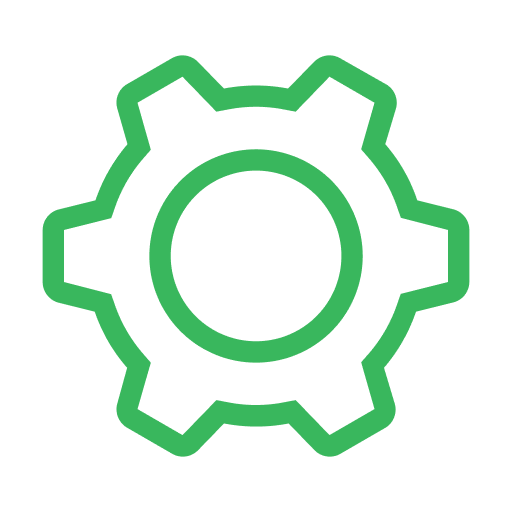 Highly automated
By using Printify for your dropshipping needs, most of the processes are going to be automated. Adding products to your eBay store is just a click away, giving you more time to focus on marketing and customer care.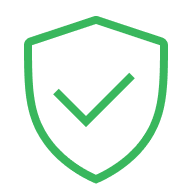 Low risk
Since you'll be selling a wholesaler's product instead of your own, you will pay wholesale pricing, which allows for higher markups. Depending on your printing partner's location, you might benefit from having low shipping rates (you can see the rates right next to the print provider info under any item in the Printify catalog) that keep costs low for yourself and your customers.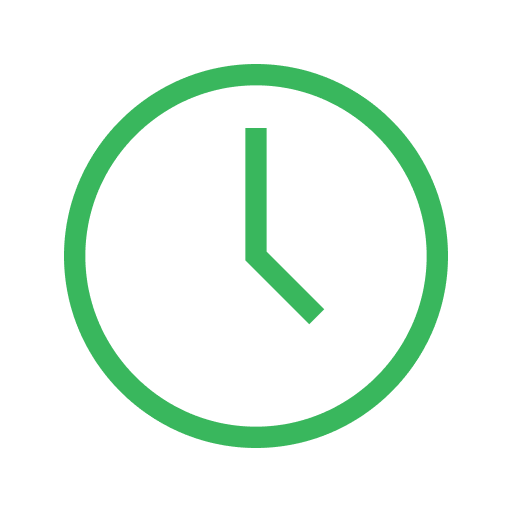 Timesaving
Because most of the processes are automated, you don't have to do much, and can instead focus on marketing. Everything else, including packaging and dispatching, is done by your printing partner.
And if you need an outside opinion, I will let Google trends talk. It clearly shows that dropshipping is bigger than ever.
RELATED: Learn more about the perks of dropshipping
What is eBay?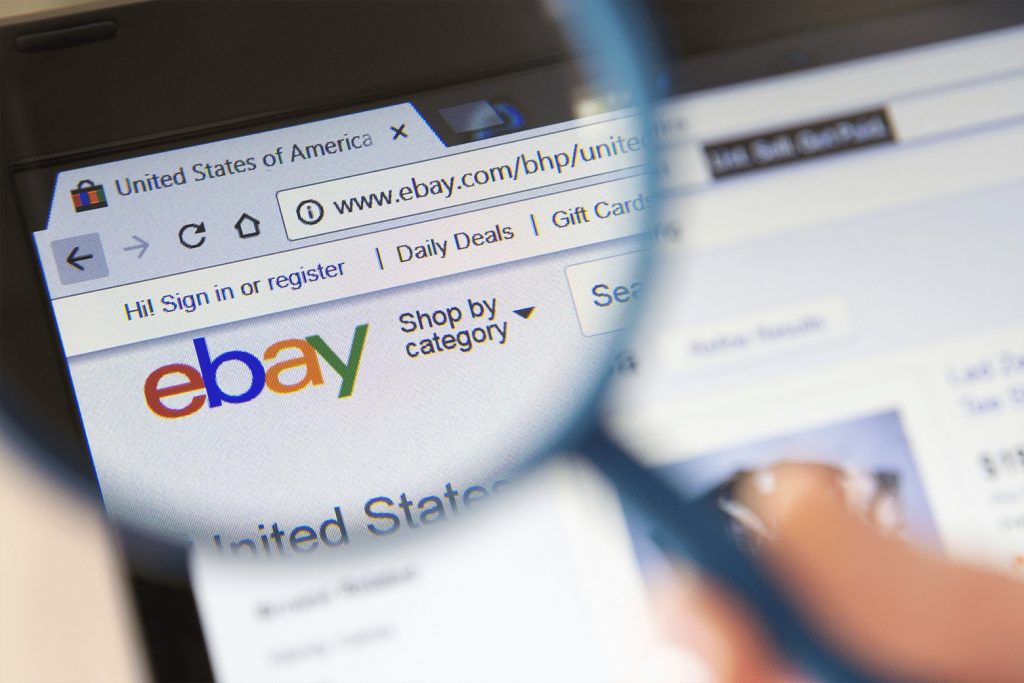 eBay is an online marketplace where you can buy & sell products online and is one of the easiest ways how to make money with dropshipping. eBay's core is its auction platform and shopping site through which people can buy and sell a huge variety of products and services worldwide. Like other eCommerce marketplaces such as Aliexpress, Amazon, and Etsy, for years, eBay's user base has been steadily increasing.
In 2019, the platform reached 182 million users, and eBay's marketplaces' net revenue was 7.58 billion US dollars, the majority of which were generated via transaction revenues. In 2020, eCommerce is bigger than ever. The high volume of users has attracted online merchants looking to find buyers for their goods.
How does eBay work?
You can find and buy almost anything on eBay – from baseball cards to apparel to art. On eBay, sellers post their goods with a starting bid. The lower the initial bid, the more likely the customers will bid on it. Those interested, bid on the product for a selected number of days set by the seller. The highest bid wins the sale. The most active bidding usually occurs in the last 30 minutes of the auction. If the item is in super high demand, the seller can go away with quite a profit.
Fact: The top 10% of eBay drop shippers make on average $7,731/month profit – that's $92,772/year.
There is another way to buy. Instead of auctioning off their products, sellers can opt to add a "Buy it now" button to control the price and to allow customers to purchase, without bidding, at a fixed price.
So, how to make money dropshipping on eBay?
There are millions upon millions of products on eBay, but many sellers who sell on this platform never actually handle the items they sell. Instead, they source their products from a separate online seller, usually at a wholesale price, then list these items in their eBay store. Many sellers use the exact images and descriptions provided by their dropship suppliers. But that's up to the seller.
eBay provides sellers with the platform, solutions, and support they need to grow their business. It doesn't focus on competition, but rather on working with sellers.
Dropshipping on eBay is a very lucrative way to make money. Does dropshipping work on eBay? Of course, it does! How to make money dropshipping on eBay? By offering the people what they need.
Step 1 – set up your store
If you want to make money off of eBay, you first need to open your store. To open a store, you need to create an account with them first. Registering an account on eBay is free. However, when you sell an item, you have to pay eBay the seller's fee.
With Printify's eBay integration, setting up a dropshipping store is unbelievably easy, but more on that later.
Step 2 – find your niche
How to choose a niche or a product to sell? You can either go with your passion, whether it's apparel, custom home decor, footwear, artwork, etc., by offering people your designs on whatever blank canvas you wish. Or you can find out what's hot right now and jump on a trend wagon.
Step 3 – research your competition
If you think of something unique to sell, chances are, it's already on the market, including dozens of cheap Chinese dupes. However, the existence of competition is not necessarily bad – it may actually tell you that you've found a profitable niche. But you need to thoroughly research and analyze your competitors and find out if you have what it takes to stand out among them.
There are a few telltale signs that even if other merchants are already offering the same services as you, you can also enter a niche market:
Low-quality content. By creating high-quality, detailed content with relevant keywords, imaging, etc., you can easily stand out.
Lack of paid competition. If you find that the keyword search volume is relatively high, but less paid advertising, you certainly have the opportunity to enter the market and succeed.
Step 4 – Find your supplier
During this stage, when you probably already know the product catalog by heart and have selected the products you want to add to your eBay store, it's wise to order samples.
Building a strong relationship with suppliers (and actually choosing one) is one of the most important pieces of the puzzle if you want to have a successful dropshipping business on eBay. Think of your supplier as your business partner: picking the right print provider to fulfill your orders is such a lavish accessory to your eBay dropshipping business.
Printify lets you handpick your supplier, which makes it convenient for both parties, your business, and the customers. As a dropshipping business owner, you get to retain your brand's authority by working with the most suitable print provider. And Printify works with the best; creme de la creme of printing professionals.
Back to samples
This allows you to make first-hand ratings on the products' quality, print design, and packaging – you'll see how your clients will see what you sell. In my experience, this stage is crucial.
My first experience with print-on-demand dropshipping shirts ended in huge fiasco just because I didn't sample. In theory, all was great: I had great designs, my favorite soft-style cotton shirt blanks… But I had made a huge mistake in the mockup generator, and my beautiful designs we ginormous! How did I find out? Through a not-that-good review.
I scaled down my design, ordered a few samples, which by the way, let me kill two birds with one stone: not only could inspect every aspect of the transaction, but I also became my own walking billboard. People saw my shirt and asked me where I got it. In my Etsy store, I said. I made this my self, I boasted.
After receiving your samples, if you're pleased with what you see, you can take a step to the next level and publish the products to your eBay store.
Step 5 – the price is right
If you've found a popular product and marketed it, but the sales are not coming in, you might feel like second-guessing yourself. Did my marketing strategy fall flat? Did I choose the wrong product? Should I have asked someone to review my store?
In the process of learning how to make money dropshipping on eBay, you will discover that several factors can negatively impact your store's success. Luckily, one of those factors is easily fixable: change your price.
Novice merchants often make one of two pricing mistakes by either pricing their product way too high or too low. Make sure the price of a product allows you to make money, but don't overdo it; If you want a simple way to calculate your dropshipping profits, you simply need to find the difference between the two price points for the same product.
Don't be afraid to experiment
During this stage, you can play around with different pricing models. One of the best ways to attract customers is via free shipping. But it doesn't mean you have to pay for shipping from your own pocket. Simply add shipping costs to your product cost, and voila! – the clients who have filtered out only listings with free shipping will soon see your gorgeous creation.
You can also opt for the 'sales' tactic. Let's say you choose a product from the Printify catalog that costs $10. You will surely want to add markup. In this case, let's triple it. So, now we have a product that costs $29.99 (industry professionals generally recommend pricing with .99 or .95, instead of rounding up to even numbers. Read more about pricing psychology here).
Next, you can set the original price of the product to $59.99 – it will show a 50% discount on your product, and boy do people love a good bargain! The markup allows you to have a marketing budget for your products, plus generate a decent profit.
These two techniques, of course, are not a fool-proof and doesn't guarantee to drive sales. As I said, you need to experiment with pricing to determine what works for you and your store. There's no universal recipe.
When pricing your products on your eBay store, you should look at several factors: advertising costs, product costs, profit margins, and market value.
Step 6 – tell the world
When you've found your niche, have done competition analysis, and are sure that's the product or direction you want to steer, and are sure you've learned the theory on how to make money dropshipping on eBay, all you have to do is tell the world about your amazing products.
There are two ways of doing it: free advertising through social media channels with the help of your family and friends (if you're friends with social media influencers, a single Instagram story can skyrocket your sales). Or, if you're not comfortable asking your friends to endorse you, you can allocate a marketing budget to generate traffic to your brand new eBay store.
The easiest way to sell goods on eBay and not worry about anything other than marketing and counting your earnings is to partner up with a seasoned professional in this case, Printify.
Start dropship selling on eBay with Printify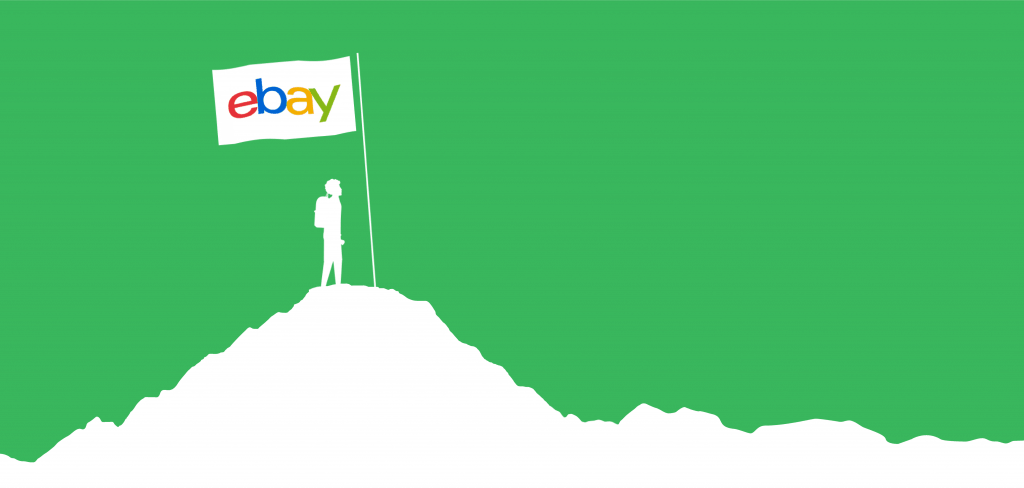 Printify is one of the fastest-growing online marketplaces, instantly connecting online merchants to major print on demand & dropshipping manufacturers worldwide. Their mission is to help you make more money with as little effort as possible.
With Printify's seamless integration of eBay, you have the option to sell to its whopping 180 million audience! To top it off, as an eBay merchant, you're protected by professional policies, transaction monitoring, and a dedicated seller protection team. That is, in addition, the excellent service you already get with your Prinitify account. This increases your conversion rates and reduces customer service costs for your business. The platform relies on an automated detection system to monitor transactions for you.
A huge plus with selling on eBay is that customers don't have to find your store for you to sell on eBay, they just have to find your listing. With the right product photography and caption, you can attract thousands of customers a day.
Fact: Last year alone, eBay made over $22.6 Billion worth of sales from 12 billion listings. Integrations with Printify make it even easier and effortless to sell on eBay, all you have to do is create and earn.
Printify's integration makes it easy to become an eBay seller. Turn your idea into a product with no inventory!
Why use Printify for dropshipping?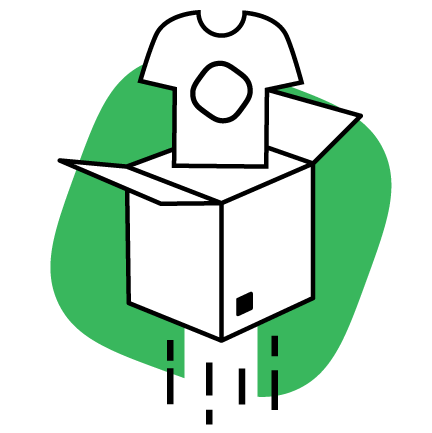 By using Printify's solution, you're instantly connected to the leading print providers worldwide – DTG2Go, ArtsAdd, The Dream Junction, MyLocker, and many more. Printing locations: US, UK, Canada, Europe, and China.
In the process of choosing your products, you can select the print provider for your product – by location, price, and other factors. As opposed to our competition, with Printify, you can put on as big a price tag on your goods, as you want.
There are no hidden fees, which means there are no transaction or commission fees. You pay as you sell, and your profit margins depend on the total cost of printing and shipping.
Use our state of the art mockup generator to create high definition product images from different angles – they will give your store an instant professional look.
RELATED: How to integrate with eBay
It's all about the presentation
As soon as you're done with the integration process, you'll need to work on your custom products using the mockup generator. I was talking in the previous paragraph. If you're wondering, what in the world is a mockup generator, in technical terms, it's a design tool that helps you create custom prints for your desired products, producing mockups of the end product, hence the name mockup generator. It helps you create beautiful high-res images using the suggested templates. It has easy drag and drop tools that are enormously friendly to beginners.
The endnote
Now that you've learned the basics of how to make money dropshipping on eBay with Printify integration, it's time to get to work. Think of what you want to sell, set up your eBay store, list the products, and start selling!
Make it happen right now.
Share the article
Topics