An Analysis of Top 15 TikTokers Merch Reveals 8 Trending Products to Sell in 2023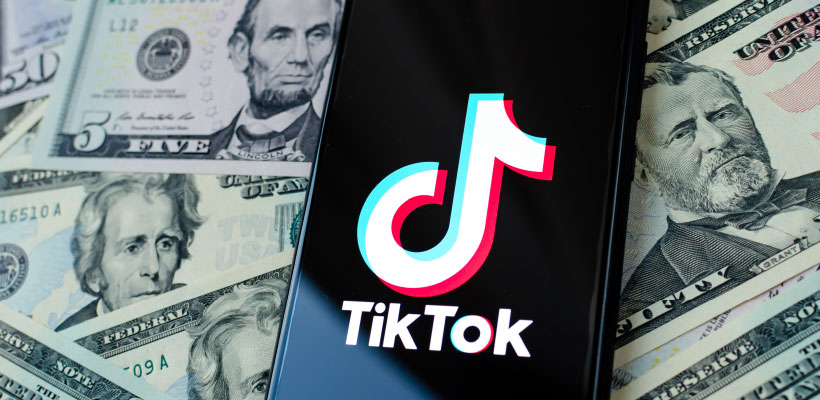 Scroll through any TikTok's "For You" page, and chances are high you'll see TikTokers merch. From oversized hoodies to chunky white sneakers, just about every trendy style can be found on this app. 
If you want to learn how to sell high-performing TikTokers merch, then you're in the right place. We analyzed 15 influencers who are selling like crazy on TikTok, creating a collection of products to help you build your own business on this platform. 
Let's dive in.
1. Hoodies Are the Most Popular TikTok Merch
The pandemic has turned everybody into a homebody. That makes hoodies a must-have as people look for items that bring them comfy. They're comfortable, cozy, and perfect for lounging at home on the couch or running to the supermarket. Due to a larger demand than supply, these items are consistently sold out on most TikTokers merch stores.
For crewneck sweatshirts, our findings are fascinating. 
First, we found that TikTok stars like Charli D'Amelio, Addison Easterling (aka Addison Rae), Brandon Walsh, and Katie Feeney rock oversized crewneck sweatshirts in their videos. 
Second, and most interestingly, we noticed that whenever a TikTokers merch comes up, comments like "where did you get the sweatshirt from?" or "where did you buy the sweatshirt?" appear quite often.
3. T-Shirts Continue to Be Big TikTok Merchandise
One of the most common (and perhaps best) ways to use TikTok for business is selling T-shirts. T-shirts appear on almost every TikTokers merch store we analyzed – especially with Will Smith's Bel-Air Athletics store, which showcases tees in many different colors.
Can you make a lot of money with this TikTokers merch? The answer is yes! According to IBISWorld, the market size of the custom design T-Shirt sales industry in the US was $516.4m in 2021, and it increased faster than the economy overall. Plus, T-shirts are indispensable items in everyone's wardrobe since it fits anyone of any size and skin tone. It's also a part of the culture and never goes away. 
On Tik Tok, T-shirt design trends represent a broad spectrum of creativity. You can make a T-shirt with simple, clear text like TikTok merch seller Charli D'Amelio did as below: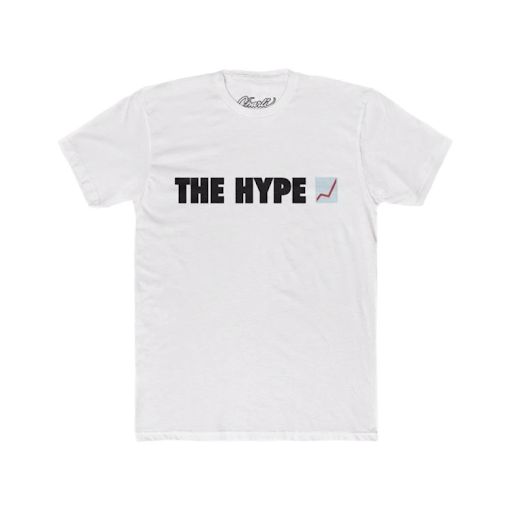 … or try skull t-shirts with only two tones (for example, black and white), making those who wear them distinctly stand out from others.
4. Cute Crop Tops Are Here to Stay
Every woman loves their crop tops. Whether in the form of tank tops or crop top hoodies, they're seen wearing all types of this clothing piece. That's why super stylish TikTokers like Nyla Rei and Katie Feeny are all leaning into this merch.
Don't miss out on this TikTok merch trend to earn passive income or create a new revenue stream for your existing business. To complement a crop top collection, you can also add sportswear like yoga leggings and fleece joggers.
Create Your TikTok Merch!
5. Dad Hats Are So in and Never Seem to Go Out
On TikTokers merch stores like Bel-Aire Athletics, dad hats are always sold out.
Dad hats are similar to baseball caps. They're unisex, one-size-fits-all, comfortable, stylish, and can be printed with unique designs, making them more personal. Dad hats are suitable for any occasion, whether you're going for a morning jog or want to appear casual.
Dad hats are typically worn by dads, but thanks to TikTok influencers, they have now become essential accessories for teens and young adults. Data shows that in the US, these caps account for more than 80% of all hat styles, and 7/10 hats made is a dad hat. 
Add dad hats to your product collection, then make your own custom embroidered hats or go all out with colorful tie-dye prints.
6. Sweatpants Are Blowing up on TikTokers Merch Stores
Sweatpants are no longer just something to wear to bed or to lounge around the house in. You can dress them up and make them look a lot more fashionable with stylish hair, nice sneakers, or a button-down top. You can also complement a collection with different types of sweatpants to give your TikTok fans more shopping options. This merchandise is the next trend we've seen when analyzing TikTokers merch.
CNBC reported that sweatpants sales surged 17% year over year. With a huge focus on comfort right now, sweatpants are expected to remain hot – you'll never be wrong when putting them in your product collection.
8. Water Bottles Are Too Big to Ignore
Hydro flasks ( vacuum insulated bottles) are trending on TikTok. CNN even reported that GenZers are obsessed with these bottles. Hydro flasks have a distinct, trendy look, and you can easily personalize them with names or stickers. 
Custom printed water bottles are also great for promoting brands, as Advertising Speciality Institute reports that they can generate 1,400 impressions throughout their lifetime. Look at this bottle made by TikTok star MrBeast — the logo is front, stylish, and eye-catching.
Start Selling TikTok Merch With Printify Today
Use the list of trending TikTokers merch above to freshen up and differentiate your lineup. With Printify's on-demand services, you can quickly start using TikTok for business and create your own print-on-demand store in four steps:
Find your profitable niche by researching marketplaces and analyzing product trends 

Create and validate designs for your products 

Set up your print on demand business with Printify 

Promote your products on TikTok and watch money go to your bank account 
Use a TikTok money calculator to estimate your earnings on TikTok based on your engagement and number of followers. Then, imagine if you also sell merch — you would never know how much you could earn in total.
Which of these TikTokers merch do you plan to sell this year? Have any questions about our print-on-demand services? Let us know in the comments below, and we're happy to support you.
Share the article
Topics