Custom Christmas Ornaments
Create beautiful and festive keepsakes for your family & friends for the most beautifully decorated Christmas tree ever. Or add your holiday season-themed designs on print-on-demand Christmas ornaments to sell online for a profit. The perfect ornament is just a few clicks away!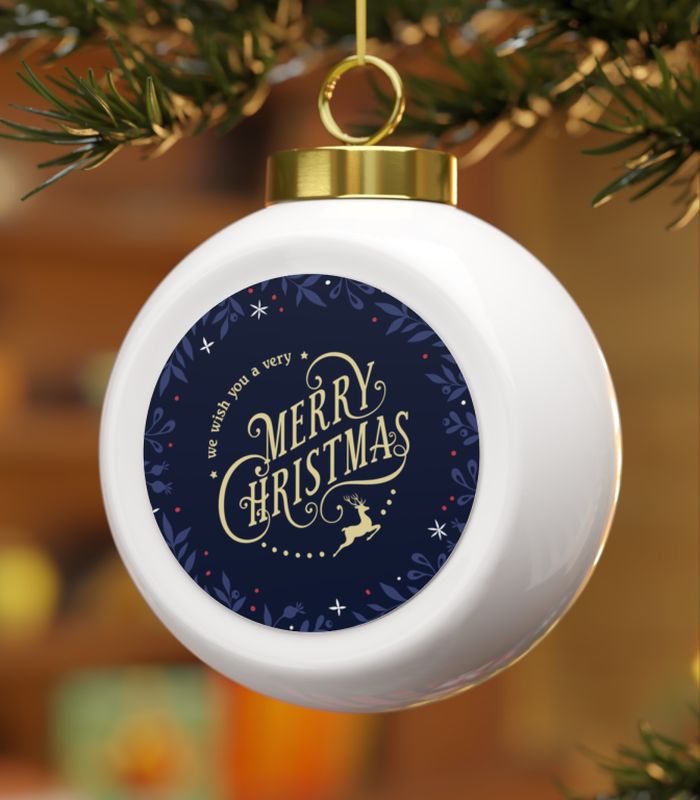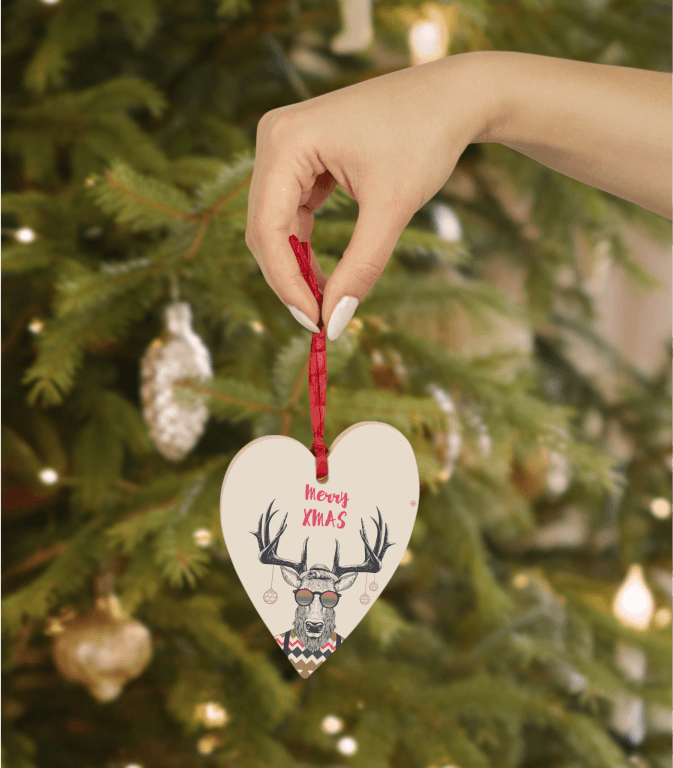 Customize Christmas Ornaments With Printify
Create Custom Christmas Ornaments
Make Your Own Christmas Ornaments in Three Easy Steps
With Printify, customized ornament creation is as easy as pie. The whole process, from creating an account to ordering custom family Christmas ornaments or listing them in your store, takes less than an hour.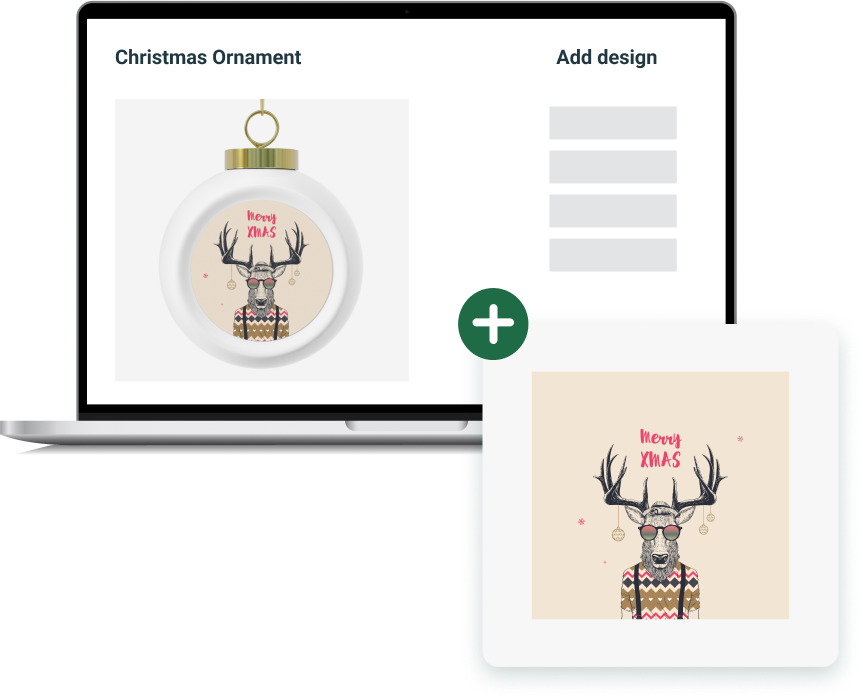 To begin making personalized Christmas ornaments, first, you need to create a Printify account. Input a valid email address and choose a secure password, or sign up with your Google account by pressing the button.
After this step, answer a few simple questions so we can tailor the whole Printify experience to your needs. And then, you can start creating products to order in bulk and sell to your customers offline or order just a couple of samples for personal use.
Pick an Ornament to Personalize
The whole design process starts with selecting the product from our catalog. Currently, Printify is home to over 800 custom products. Among them, find custom wooden ornaments, metal, pewter, ceramic, and glass decorations that can be adorned with photos of pets, toys, family portraits or abstract patterns, and even custom drawings.
When you've selected the desired ornament from the catalog, under each product, you'll see available print providers. If there's more than one, choose the one that makes the most sense to you based on rating, production time, and price. Then click Start designing.
Time for the fun part – decoration of the personalized ornaments. In this step, you'll find yourself in our easy-to-use Mockup Generator (the name of our virtual design studio), where you can upload your photos, drawings, or custom designs in JPEG, PNG, and SVG formats. Add up to five layers to each product.
Upload the photos and other design files straight from your computer or smart device or connect your Dropbox or Google Drive accounts. If you don't feel like designing your own files, browse the Shutterstock image gallery for high-quality images and graphics that you can freely use in creating custom Christmas ornaments. Check out the custom text editor to make one-of-a-kind ornaments with sweet sayings and quotes.
Design Your Own Custom Christmas Ornaments
Choose the Best Custom Ornaments From the Printify Catalog
In our catalog, find ten styles of personalized Christmas ornaments to decorate with your designs. Our Christmas decorations are perfect for photo printing, adding colorful custom designs and logos – the various shapes and materials allow for complete freedom of your imagination.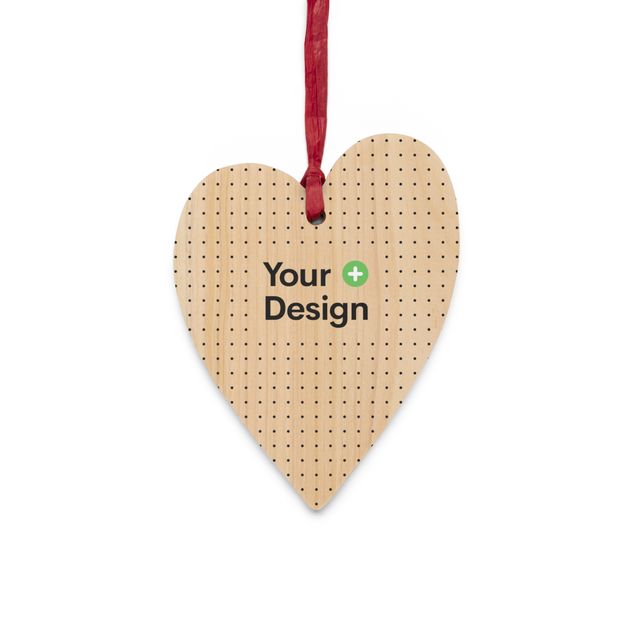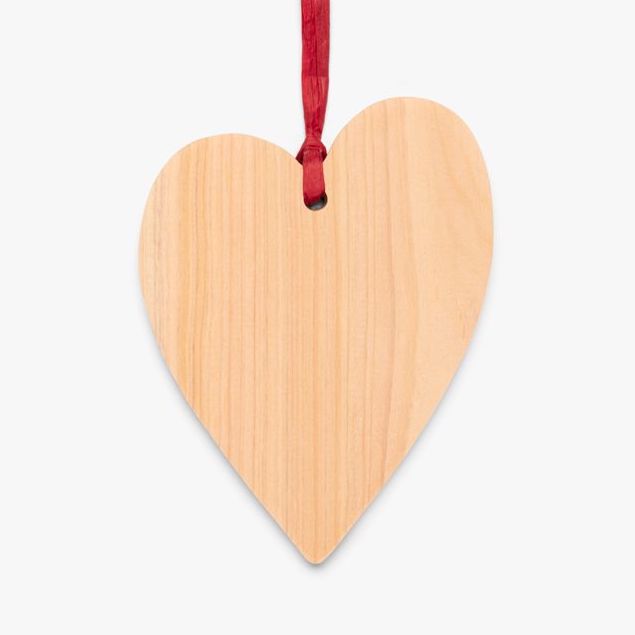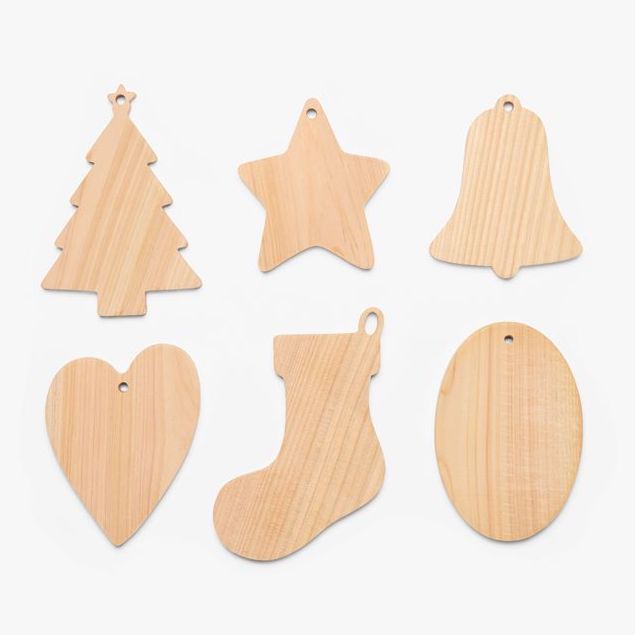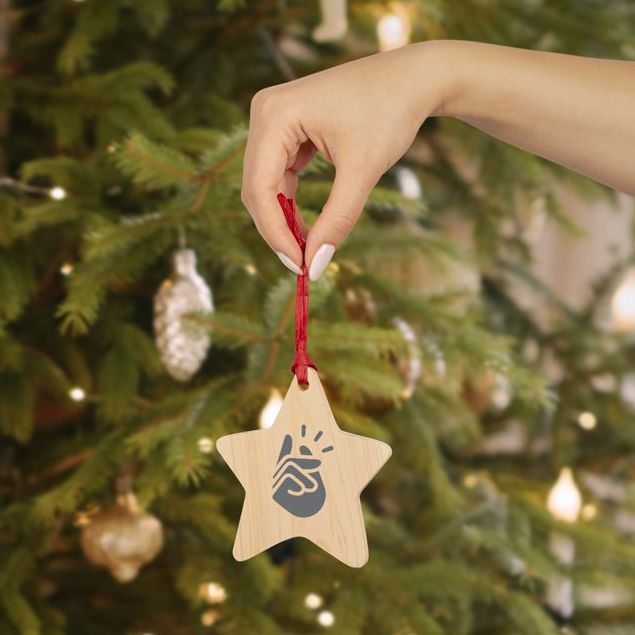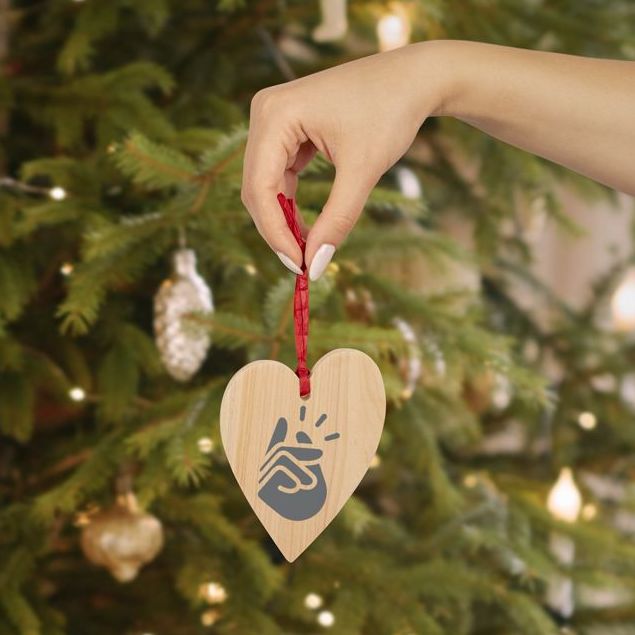 Hang them on the tree or stick them to the fridge – these custom wooden ornaments come with a tiny yet mighty magnet and a red ribbon for hanging. Available in six classic shapes – Christmas tree, star, stocking, oval, heart, and bell – and printable in all-over patterns, these solid wood ornaments will serve as unique and sustainable Christmas gifts. Personalize with rustic sceneries, cute photo memories, or brand with your logo to give these ornaments as holiday gifts to your customers or business partners.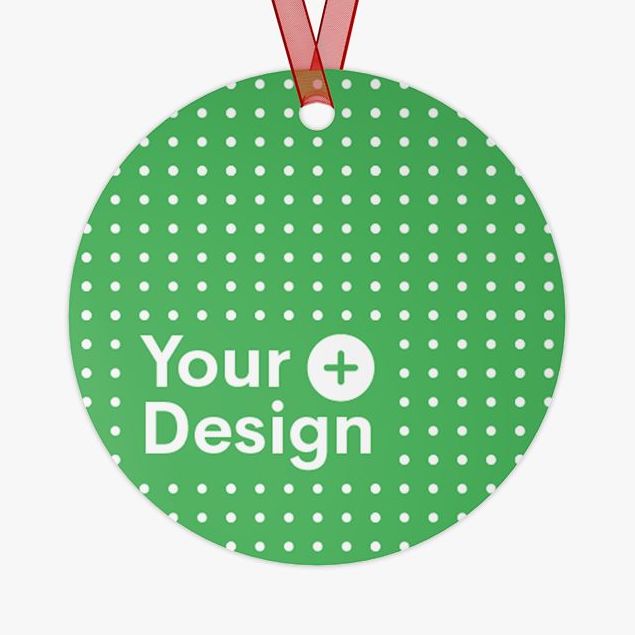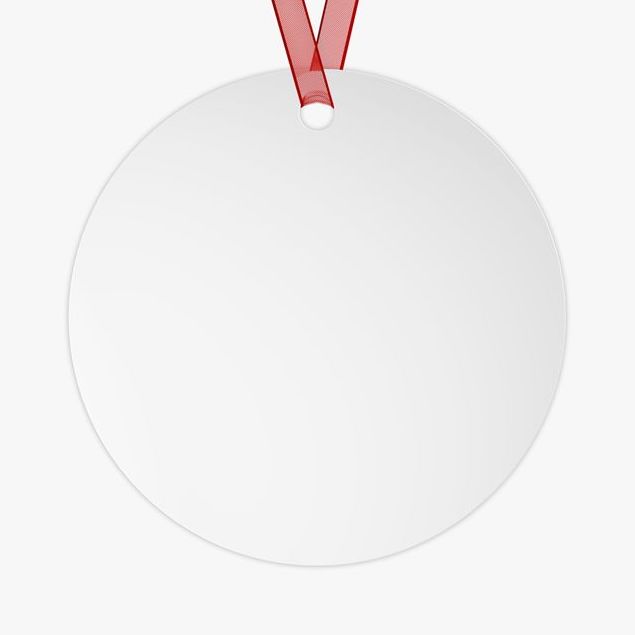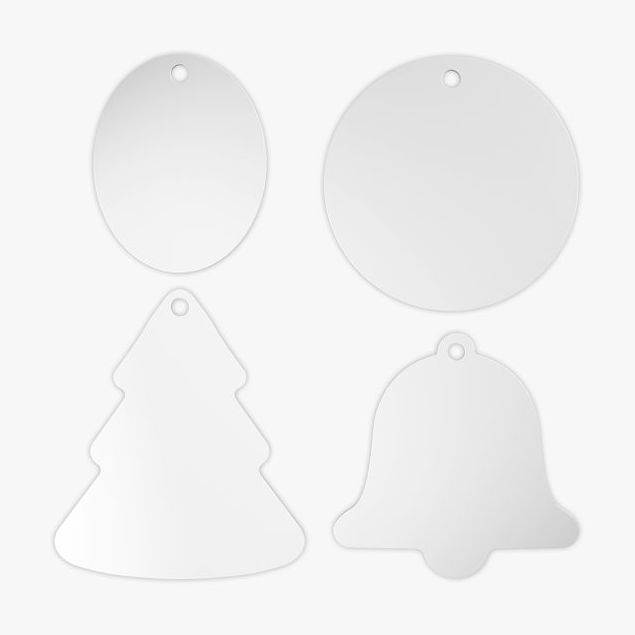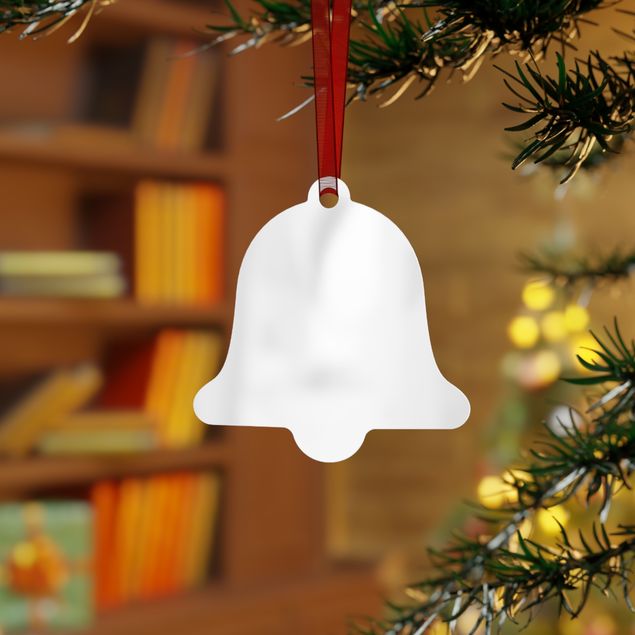 These metal Christmas tree decorations will bring holiday cheer for years to come, thanks to their sturdy metal material. Decorate your holiday-themed designs on both sides, and we'll print them in hi-resolution with a fabulous glossy finish. The surface is scratch and chip-proof, so tossing it in the famous Christmas ornament box won't damage it. Add one or all four of these traditional shapes – bell, tree, circle, and oval – to your store and make your customers' holidays truly one of a kind.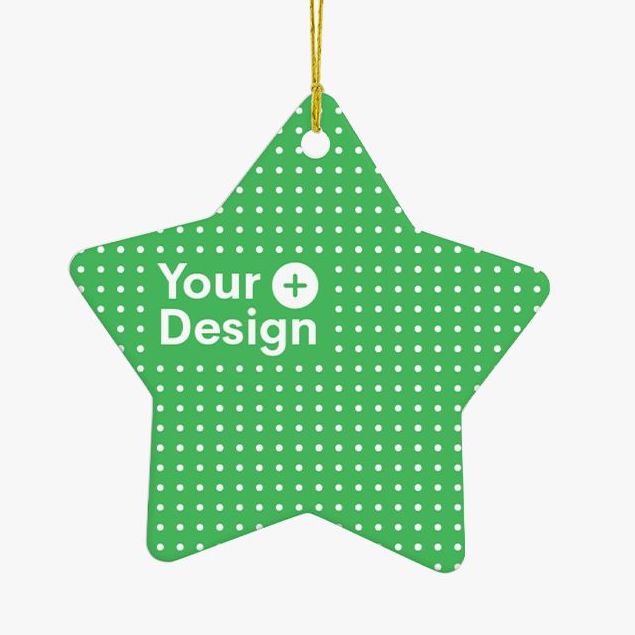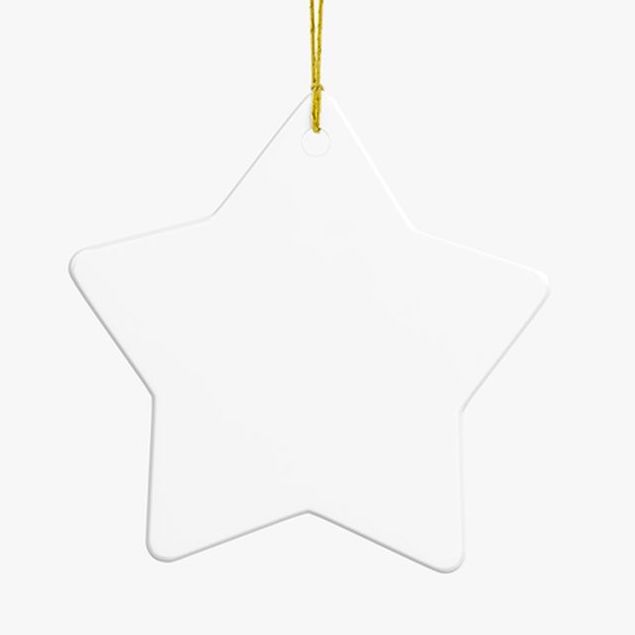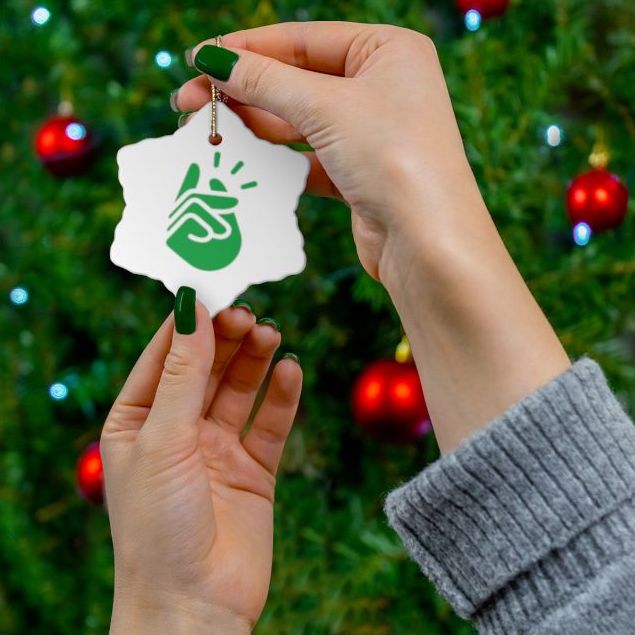 These high-end porcelain ornaments feel and look beautifully handcrafted – just like gingerbread cookies. Available in four signature shapes: snowflake, star, heart, and circle, for you to decorate with popping all-over designs, as the white ceramic base guarantees a vivid and bright end product. Add an adorable baby portrait to the heart shape ornament to give to your loved ones, or create custom dog ornaments to sell online.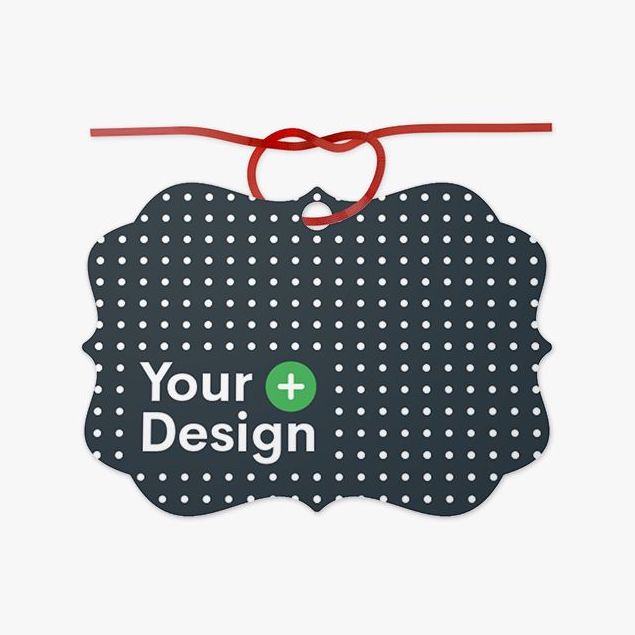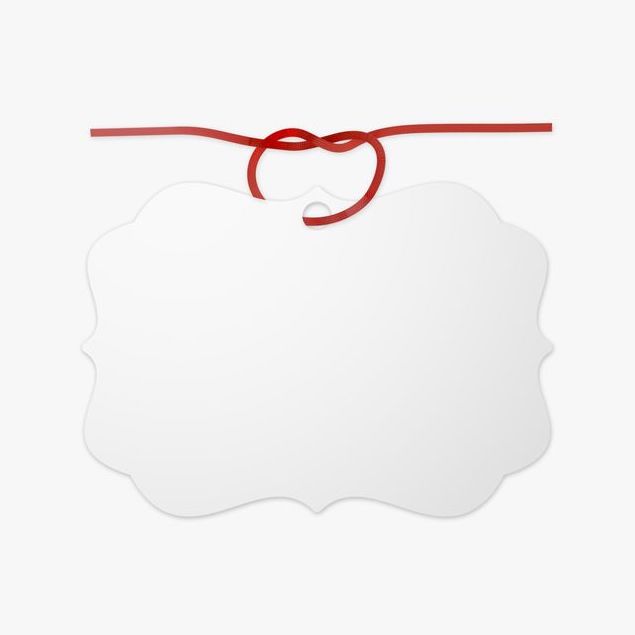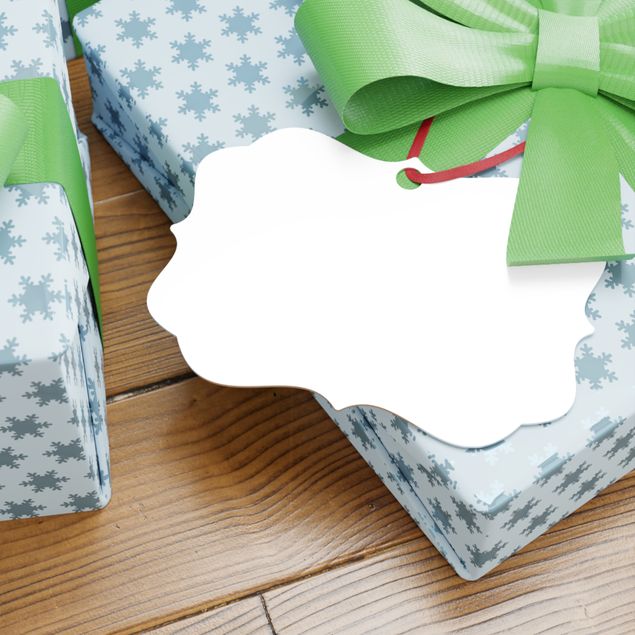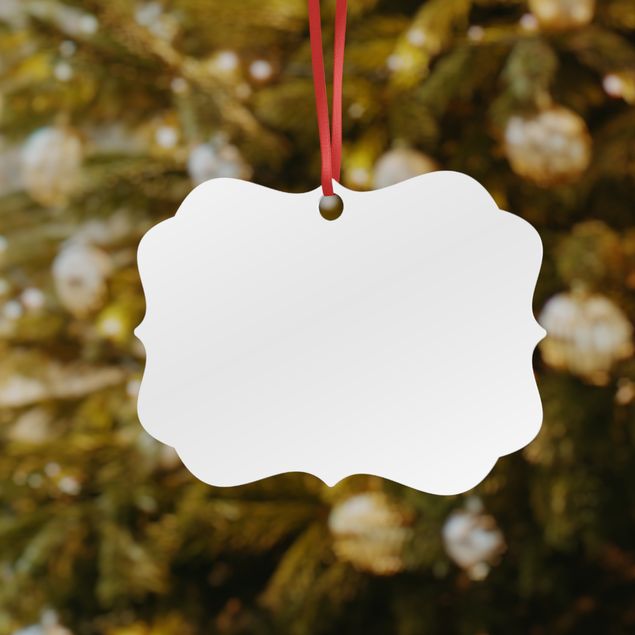 This is one of the best bases for photo ornaments – it has a smooth white print area that lets even the smallest details pop, and its shape reminds us of those vintage photographs we all know and love. It's crafted from aluminum that is sturdy yet elegant. Add your company logo or precious family moments – it's excellent for both personal and corporate gifts. Print with your branding and order these custom ornaments in bulk to give as free holiday gifts to promote your business.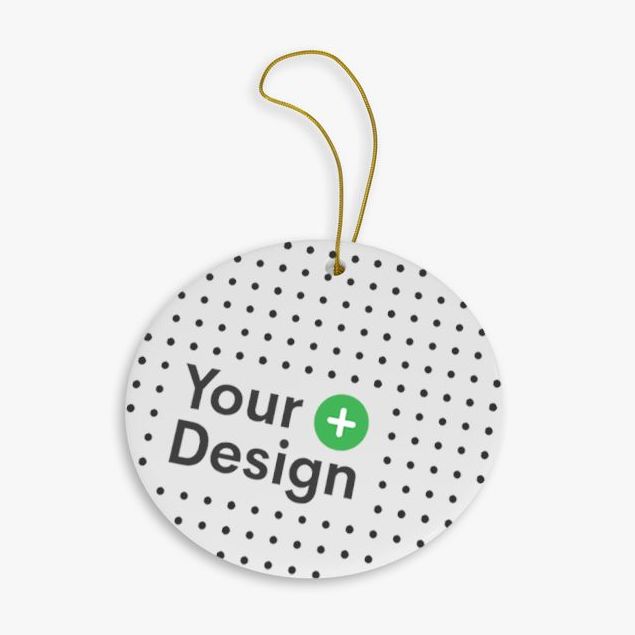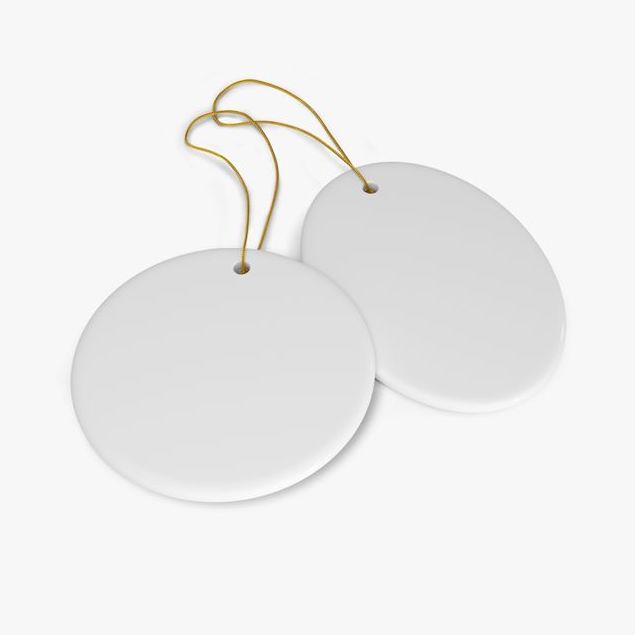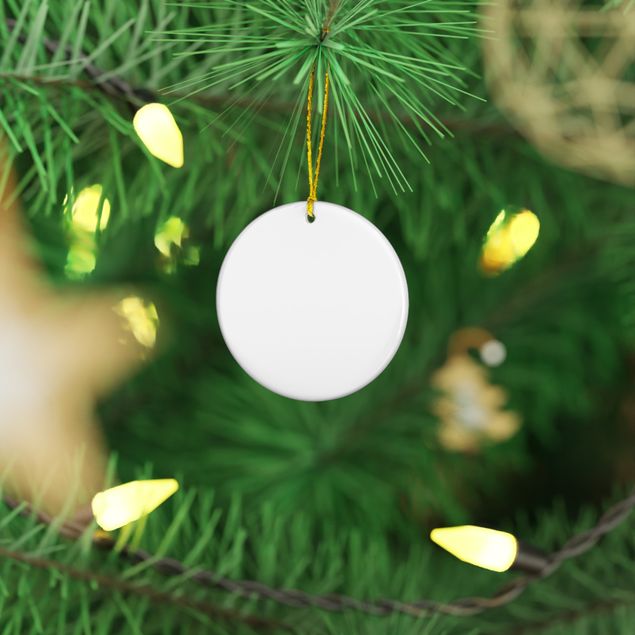 Our round personalized ornaments made of thick white ceramic are great additions to any Christmas decoration collection, especially if adorned with festive prints and jolly words on both sides. Give as standalone little Christmas gifts or create a stocking stuffer with the recipient's name or portrait – friends and loved ones will not forget such a thoughtful gift – a true heirloom to appreciate year after year.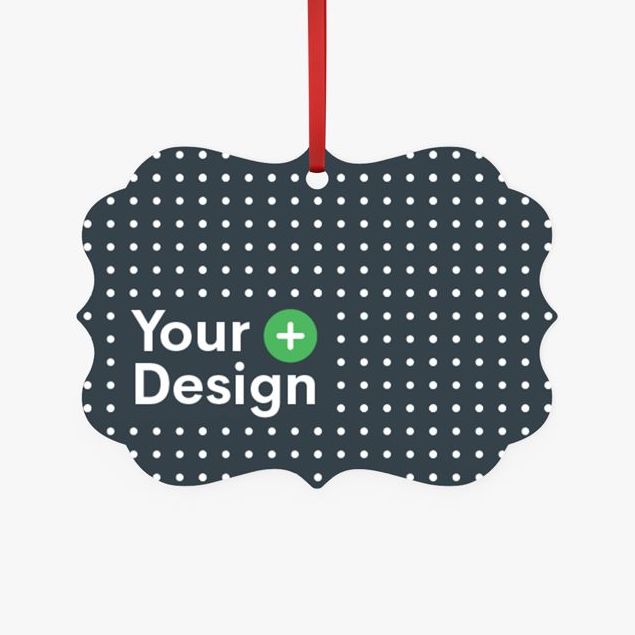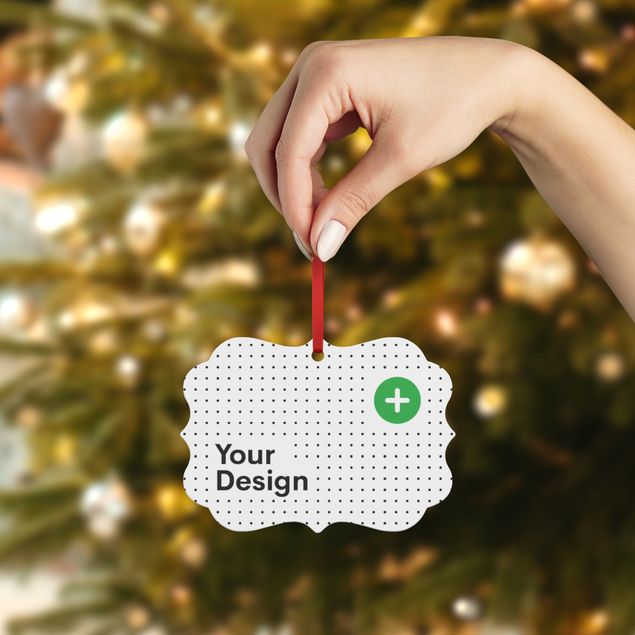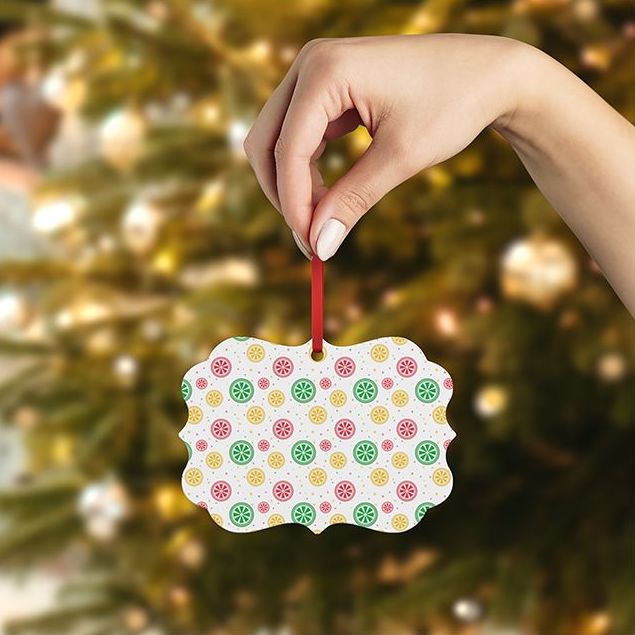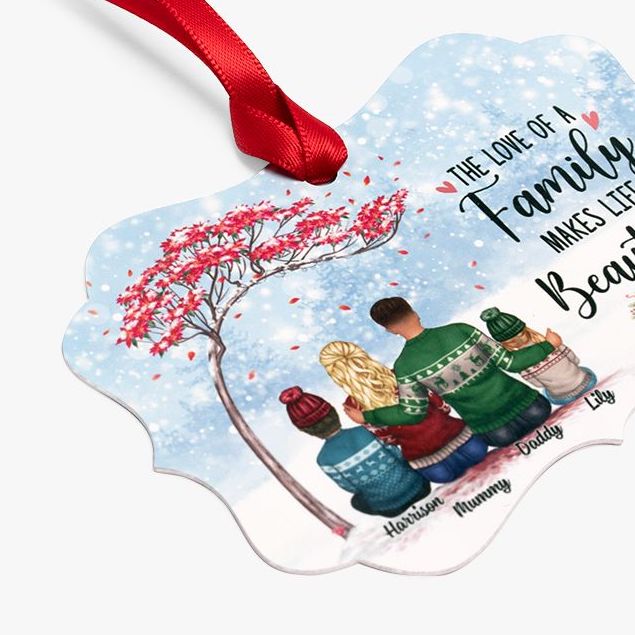 This vintage-style metal ornament is printable on both sides, which makes it a great corporate gift – add a beautiful design on one side and your business information on the other. Made of 100% aluminum, the printed end product comes in a luxurious glossy finish. It's one of the best-personalized ornaments to add to your Christmas accessories collection or eCommerce store. These metal ornaments can also serve as unique invitations to corporate events.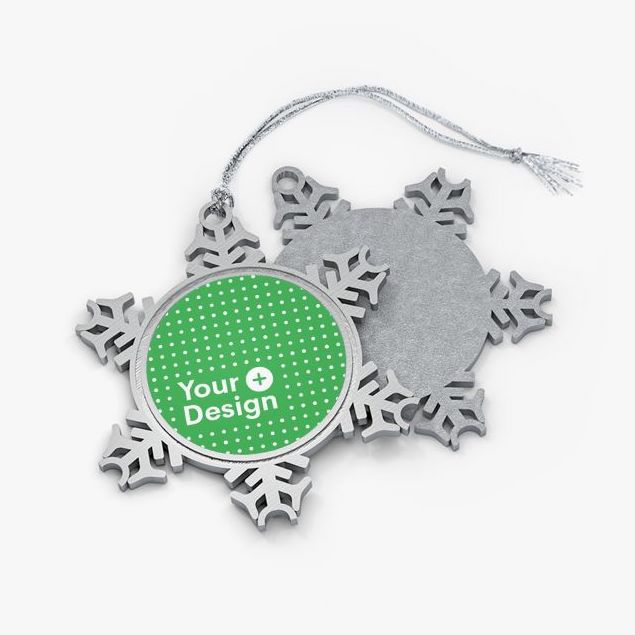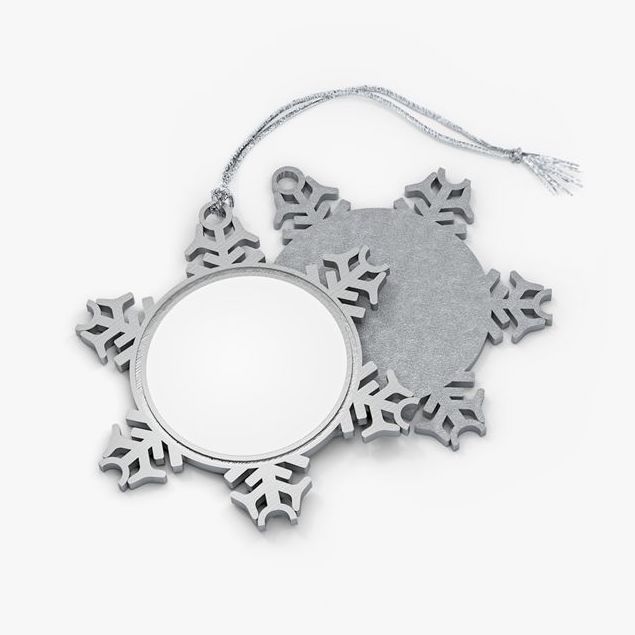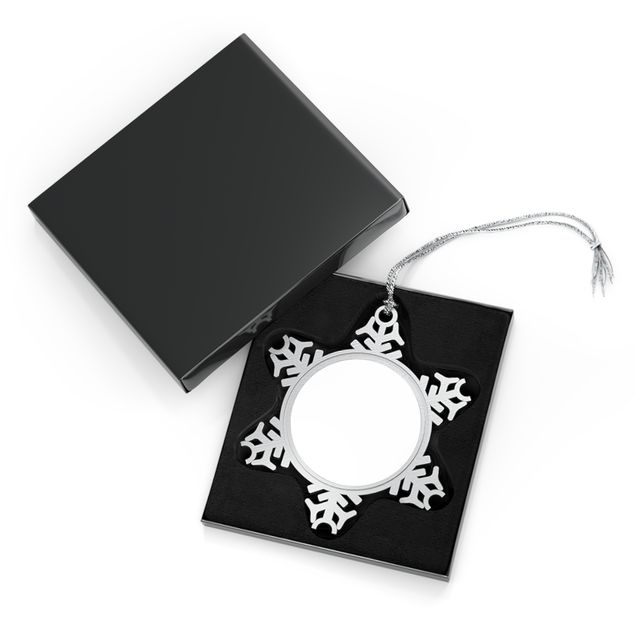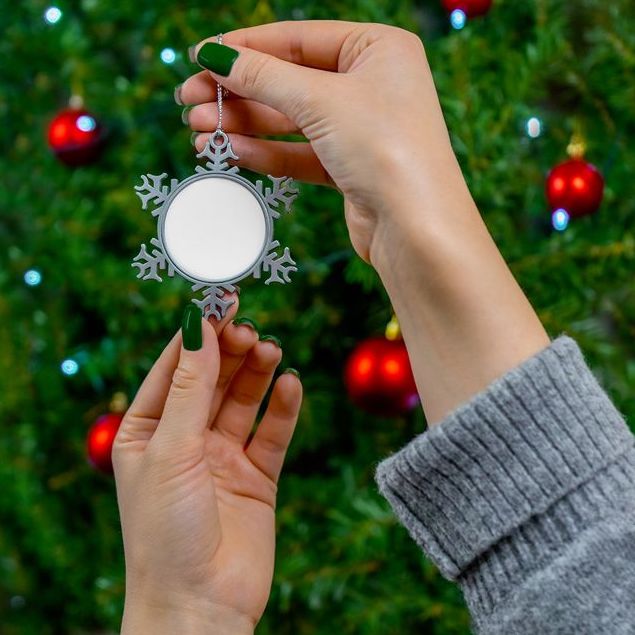 This personalized ornament screams Christmas as it comes in a beautiful snowflake shape. The round print area is white and smooth, ready to capture your most beautiful family moments, a regal portrait of the family dog, or a heartfelt quote from your favorite Christmas song. It comes with a matching silver hanging string, ready to be hung in that beautiful living room tree for family appreciation.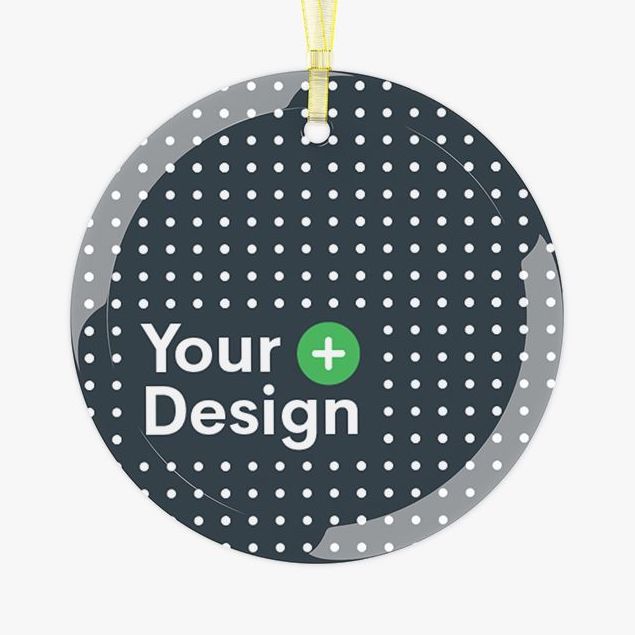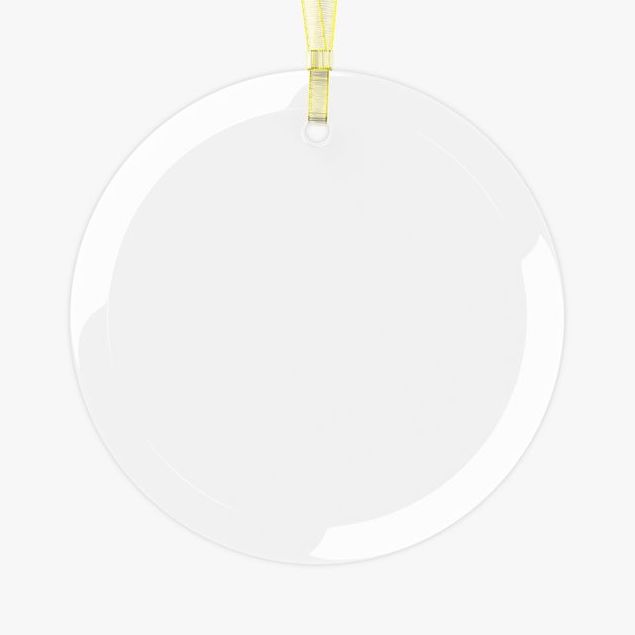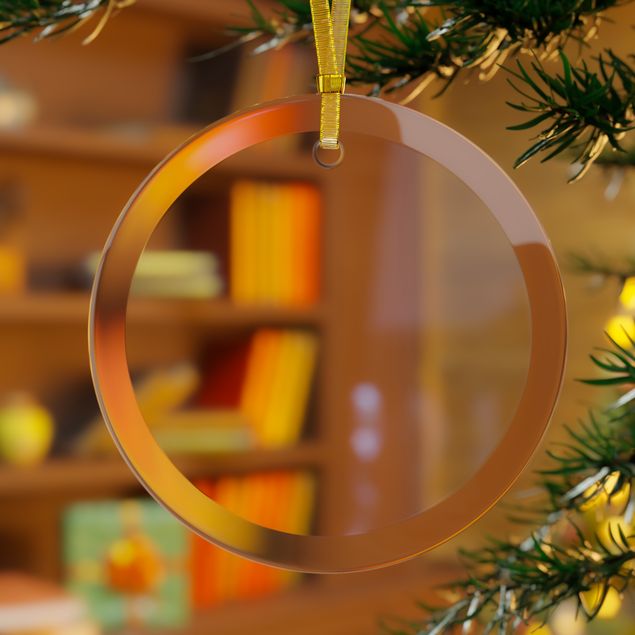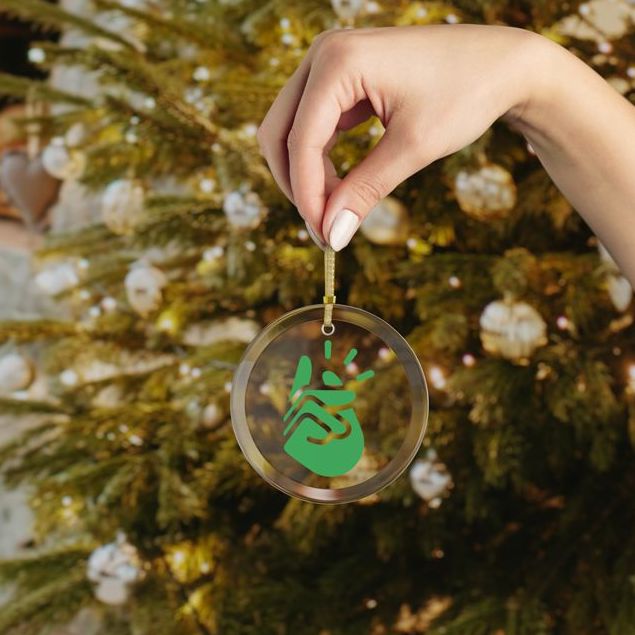 This customizable glass material ornament is ready for your colorful all-over patterns. Printable on one side but visible from both, this ornament with your designs will delight your friends, family, and customers alike. Adorn with Christmassy patterns, so this personalized ornament can proudly dangle in a tree on its golden ribbon loop.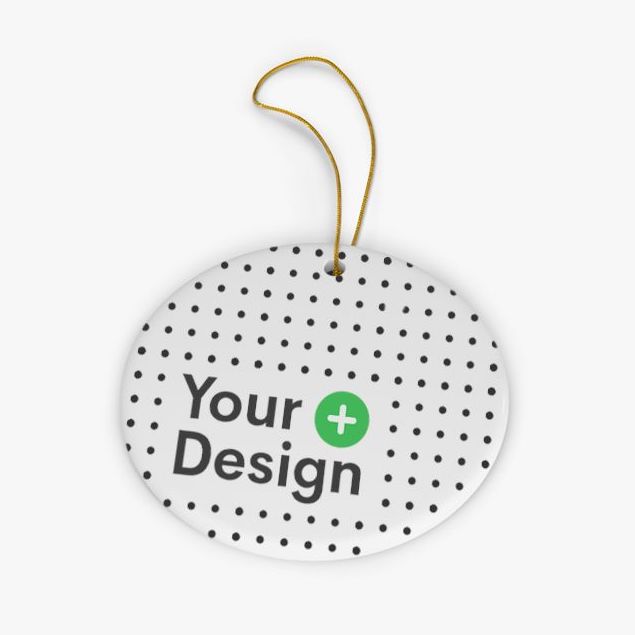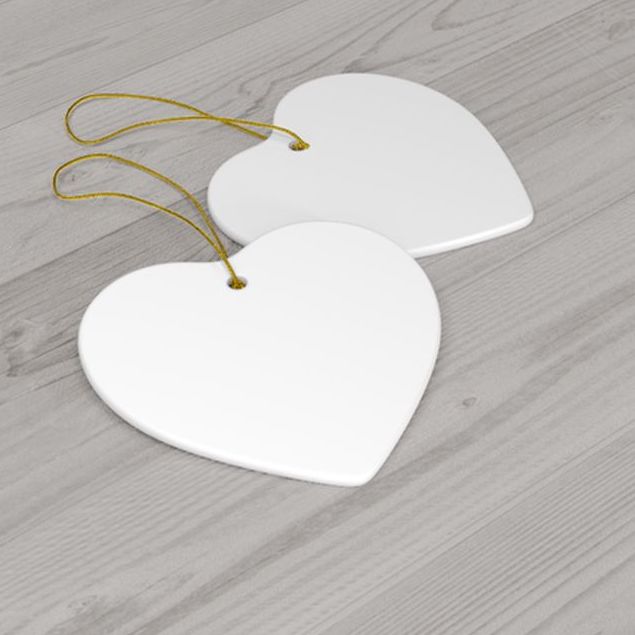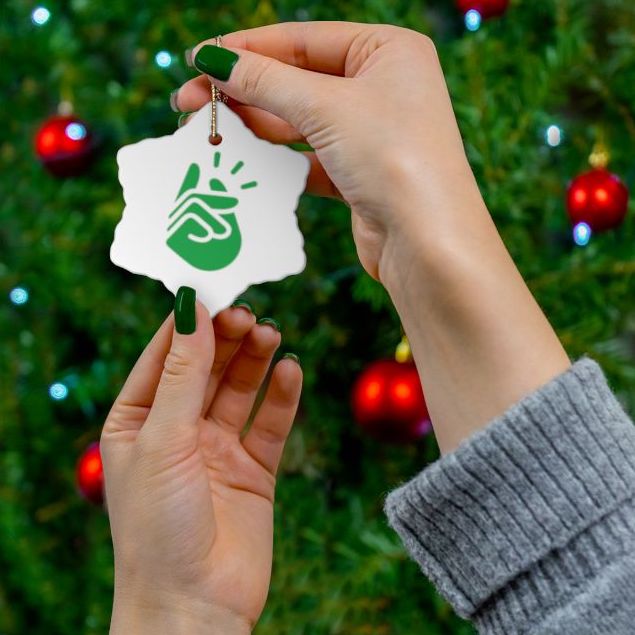 Available in four classic shapes, these ceramic ornaments are printable on one side. Perfect for less-detailed designs as the ceramic surface tends to give a bit of a blurry end product. Still, these sturdy, 0.125″ thick porcelain ornaments are steady crowd-pleasers when it comes to custom Christmas ornaments.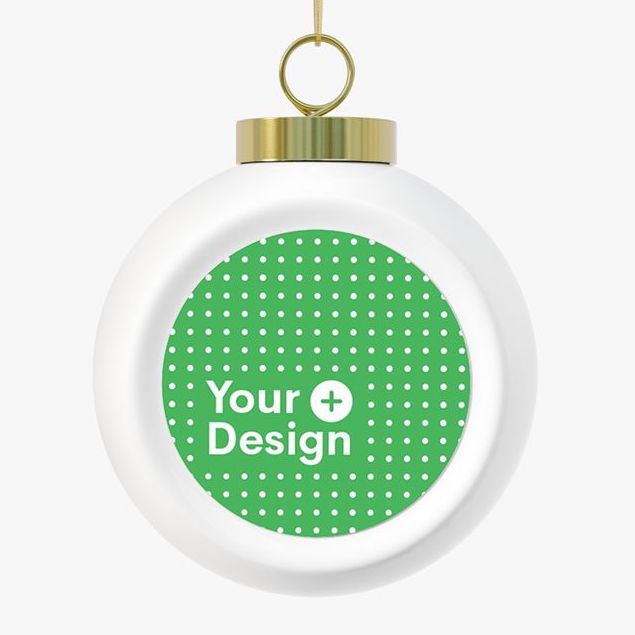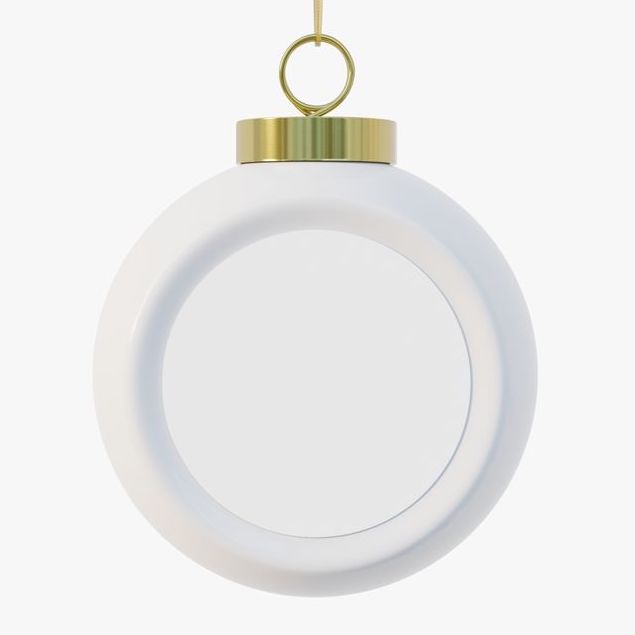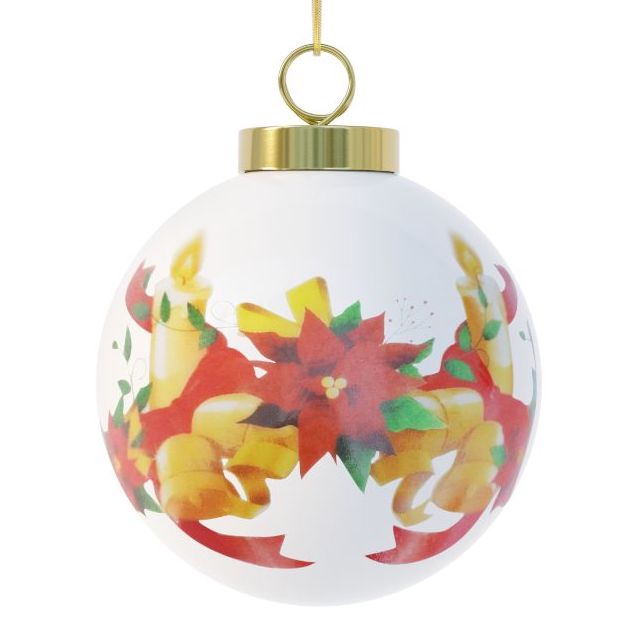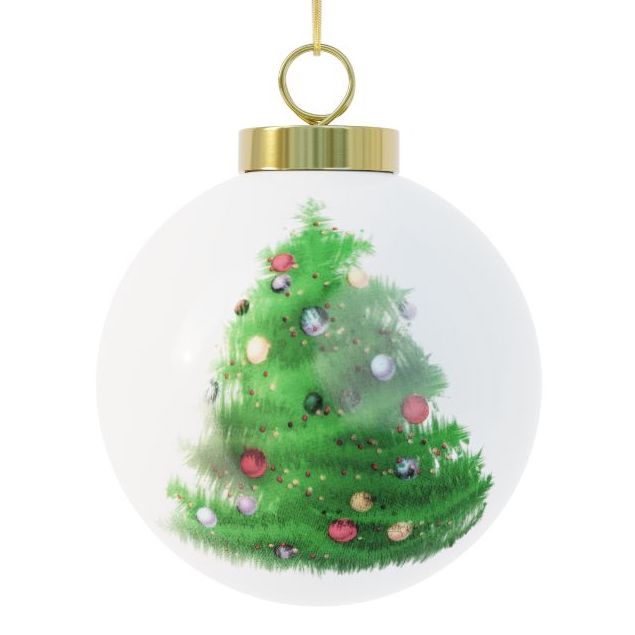 Ah, your search for the classic tree embellishment is over. This Christmas bauble comes in two pre-printed holiday motifs on the rounded side, plus a blank space to add your design in either beautiful graphics or lettering. These baubles make for lovely holiday gifts – just add a heartfelt message or a cute family portrait on the aluminum insert, and you've got yourself a timeless keepsake.
Design Your Own Custom Christmas Ornaments
Custom Christmas Ornament Design Ideas
Designing print-on-demand Christmas ornaments is as fun as it is gratifying – you can create custom designs using specialized graphic design software or try out simpler solutions, such as Canva. If you don't feel like creating all-new designs yourself, check out our free holiday designs that our team prepared for easy access and unlimited use. If you think you'd like to create your own unique designs but feel stuck, here are some design ideas to get those creative juices flowing.
Christmas is all about family. Create ornaments-keepsakes with a beautiful family portrait that will remind us of those warm moments together year after year. If you're a talented artist, create a drawing of your family and add a family name with our text edit tool. Or create ornaments for each family member with their name in beautiful lettering.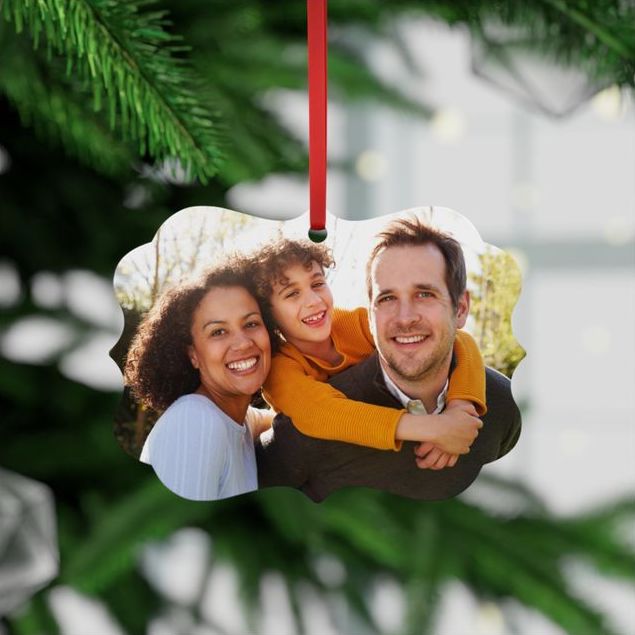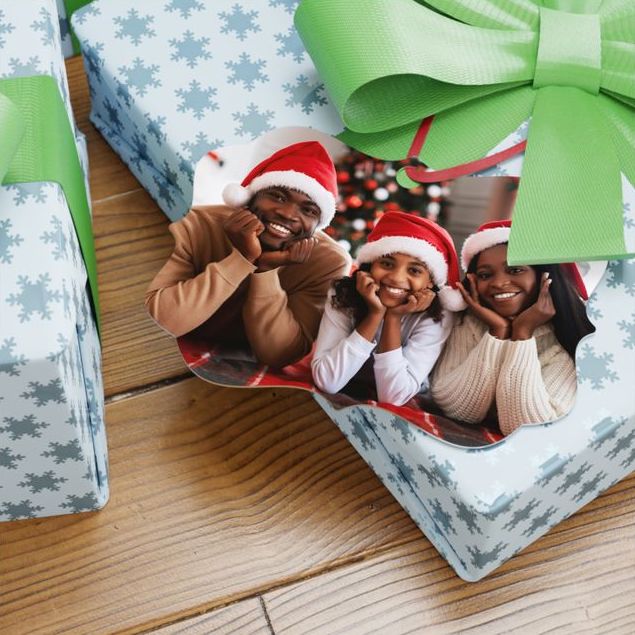 Many of our ornaments are perfect for photo printing. Create photo ornaments for yourself or allow your customers to send in their photos to add to the personalized Christmas ornaments. If you don't have a festive family portrait, use photo editing software and add Santa hats and reindeer noses to some older photos.
People celebrate holidays together with their beloved pets. Create tree accessories with adorable fur baby portraits that will melt hearts near and far. Print pet photographs or create drawings of cats, dogs, and even beloved hamsters to add to the custom ornaments.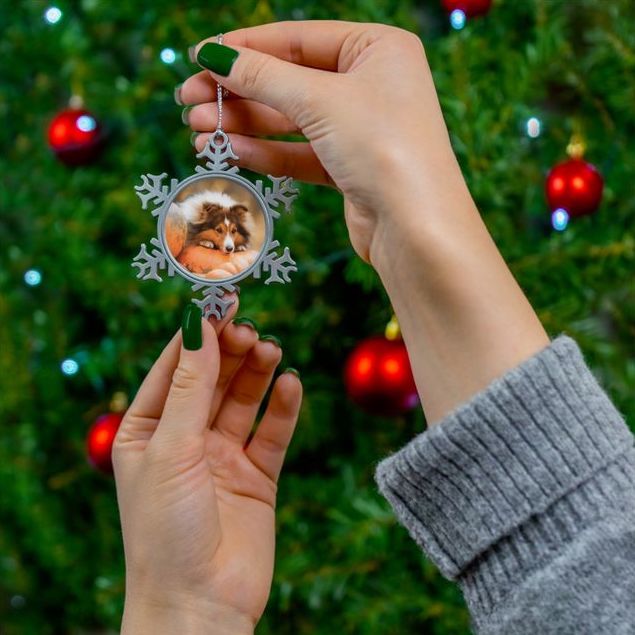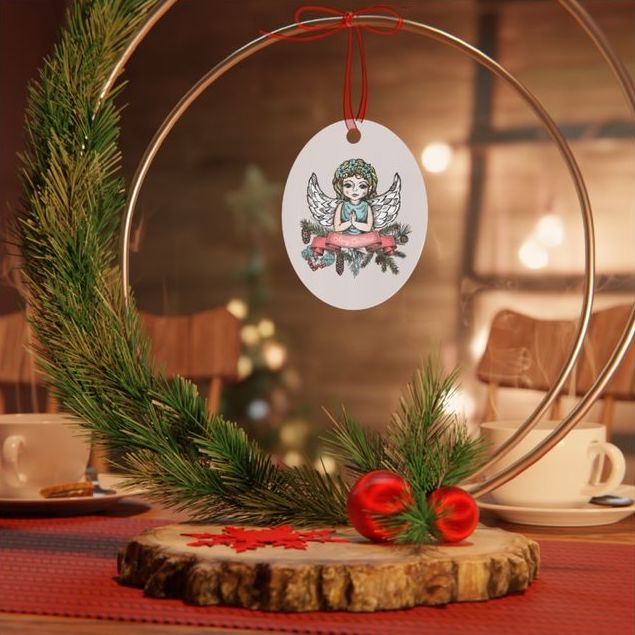 Different styles of angels are always a great idea for holiday-themed designs. Design a collection of angel ornaments – drawings, all-over patterns, Bible verses about angels, and abstract angel shapes that remind of the holiest time of the year.
Create ornaments with names for each family member that they can hang on the decorated spruce. Ceramic ornaments look especially nice, embellished with beautiful lettering in Christmassy colors.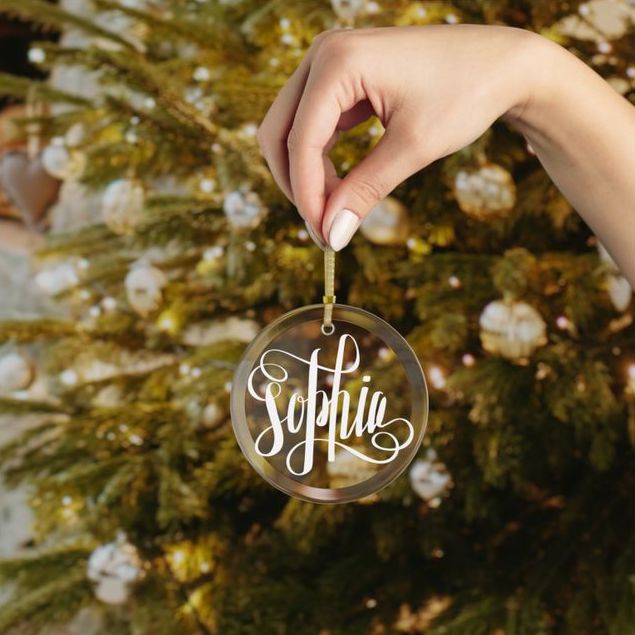 Why Sell Custom Christmas Ornaments With Printify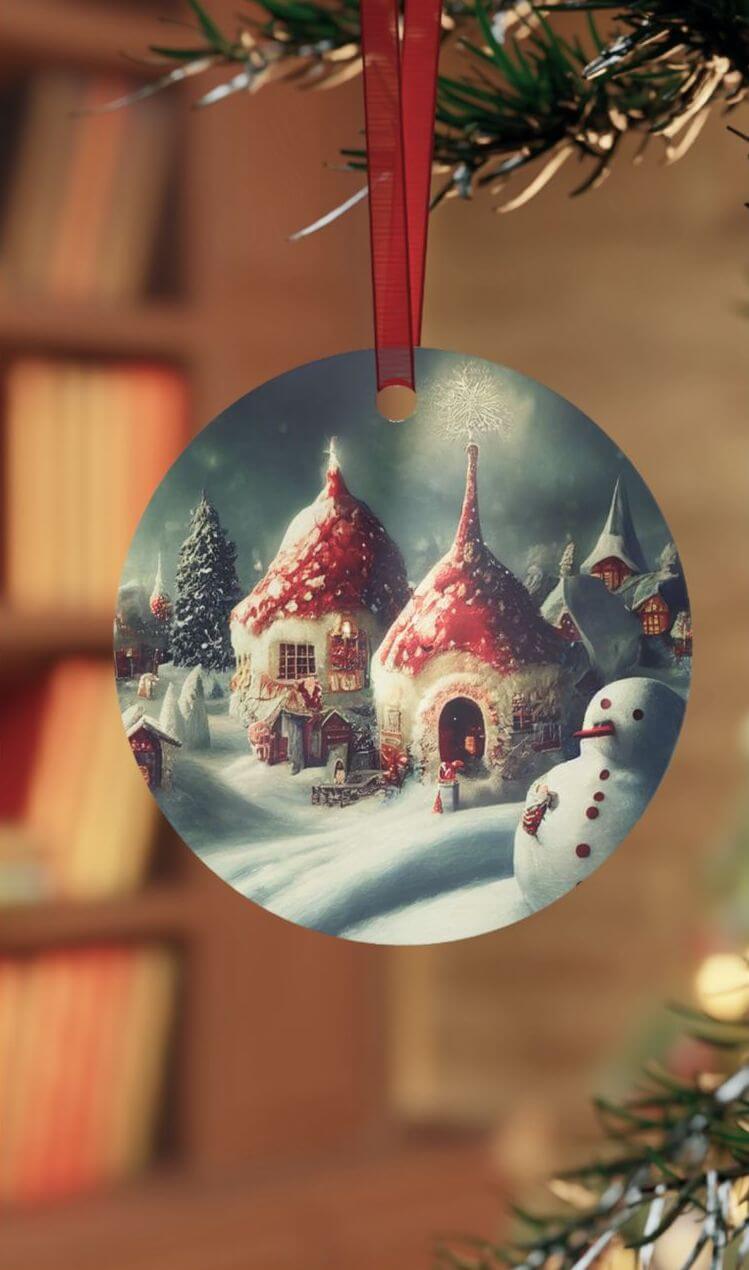 Design Your Own Custom Christmas Ornaments
Frequently Asked Questions About Custom Ornaments
Create the Most Beautiful Holidays With Custom Christmas Ornaments