Enjoy your favorite crispy-cool drinks wherever you go with our custom can coolers, aka koozies. A fun day at the beach, a hike in the wild, or a party with friends all call for a good stylish drink.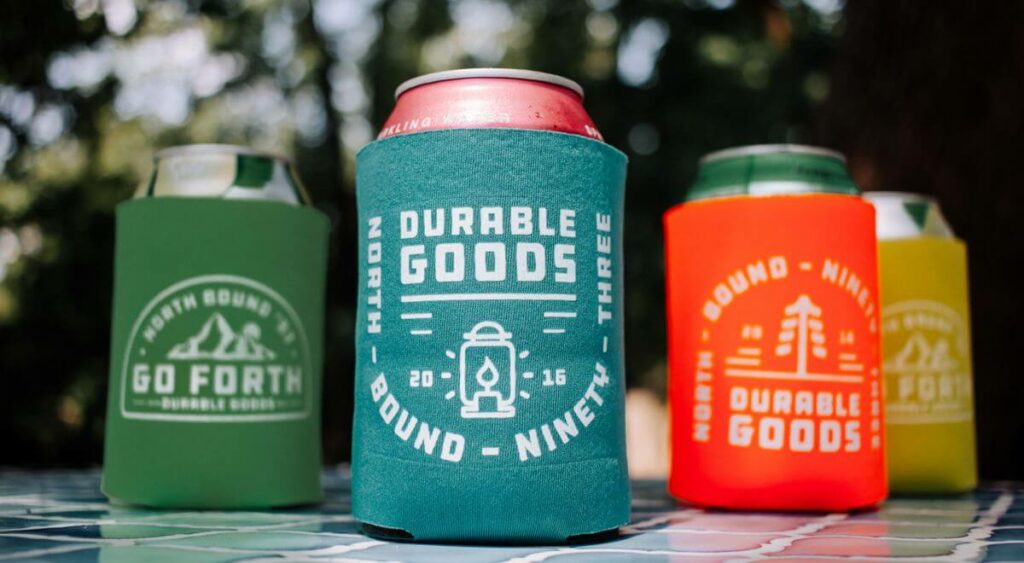 Start Designing for Yourself or Sell Can Coolers Online With Printify
Create Your Own Custom Can Coolers!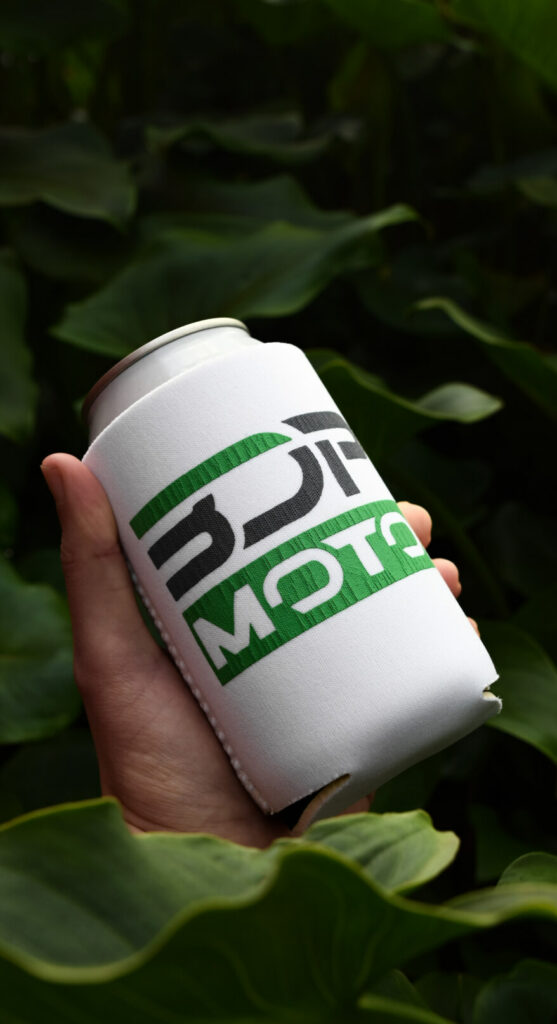 Why Design and Sell Personalized Can Coolers
Every time we enjoy our favorite canned drink, there's a chance the contents of the can will be warm instead of refreshing. That's where custom koozies and bottle coolers come in – they help keep our drinks cool and our hands dry and warm.
Personalized koozies with unique designs and your brand logo are sure to stand out at any gathering. Your friends or customers will never confuse their beverages with someone else's. They'll never have to worry about water droplets or keeping their beer cold and refreshing. The soft foam material provides a comfy grip and protects your hands from condensation.
A custom koozie also makes any occasion a lot more fun and personal. Design coolers for any canned or bottled beverage for promotional events, birthday parties, sports events, or any other occasion that asks for a refreshing beverage. Personalization and practicality – our blank can coolers, aka custom koozies, customizable collies, or stubby holders, offer it all.
With the print-on-demand market continuing its growth and online shoppers looking for new ways to personalize gifts and everyday items, a line of custom koozies can provide you with that passive income stream you've been looking for.
Keep Your Drinks Cold With Our Customized Can Coolers
Printify's Catalog of over 850 products offers three types of can and bottle coolers – custom designs are all you'll need to provide. 
Our customizable coolies are made in the United States with the help of the latest printing technologies, providing rich, vibrant, and long-lasting colors that will make your drinks look great and keep your hands dry and warm. 
Printify Is Trusted by Over 2 Million Merchants Worldwide With More Joining Every Day
I don't have to invest the money I can't lose into my business. With Printify, I only pay the fulfillment fees, and the rest is all profit.
I really appreciate working with Printify on my brand. Afro Unicorn was only supposed to be my design on a white shirt. It is so much more. Printify allows me the time to run the business and not work in the business.
Printify helped me start a completely hands-off revenue stream. When you spot a niche that you want to enter quickly, you don't have to worry about buying stock or equipment.
Printify Premium has helped my profit margins tremendously, and spending $20 a month has probably saved me over $200 a month.
Using Printify saved our struggling business of 6 years and gave us more time with our family.
I like Printify products because they tie in with our organisation's message.
I love the Printify Mockup Generator. It keeps everything consistent and allows me to keep my brand looking sharp and professional.
Create Your Own Custom Can Cooler!
Design Your Custom Can Coolers Online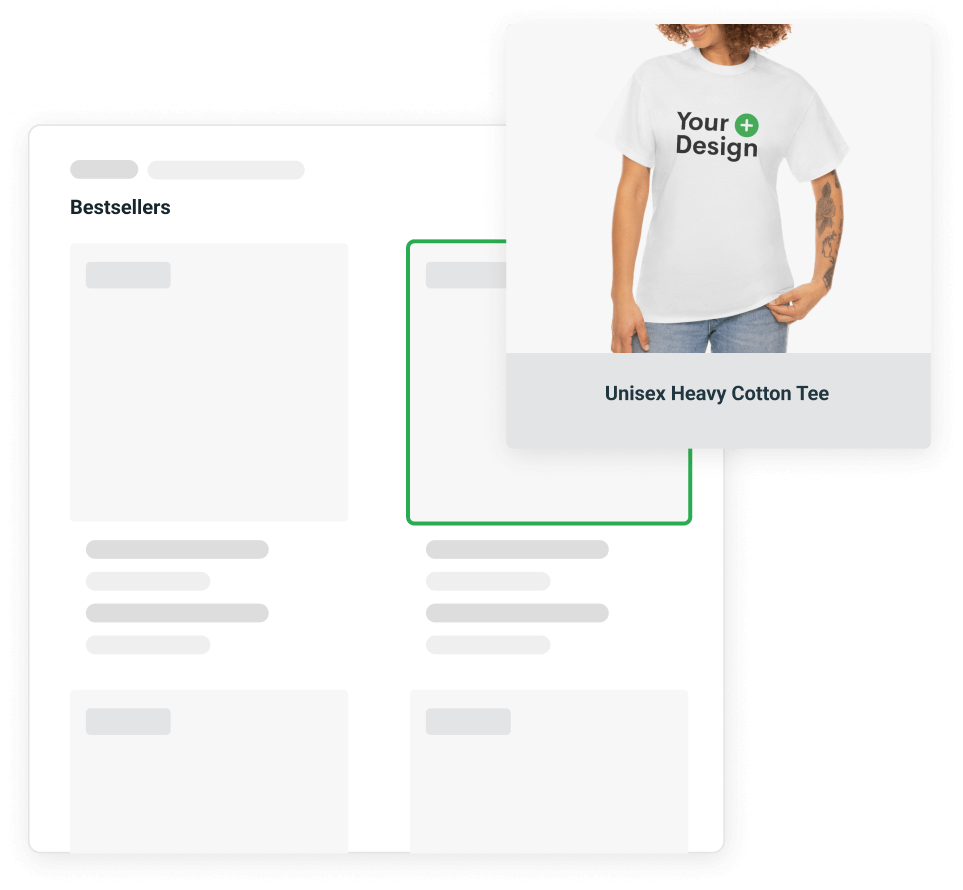 Sign Up and Design Your Product
Before selling your products to others, we recommend you order samples to see how everything looks in real life. If you're happy with everything, your customer will be too. Samples are handy for marketing as you can take pictures and post them online.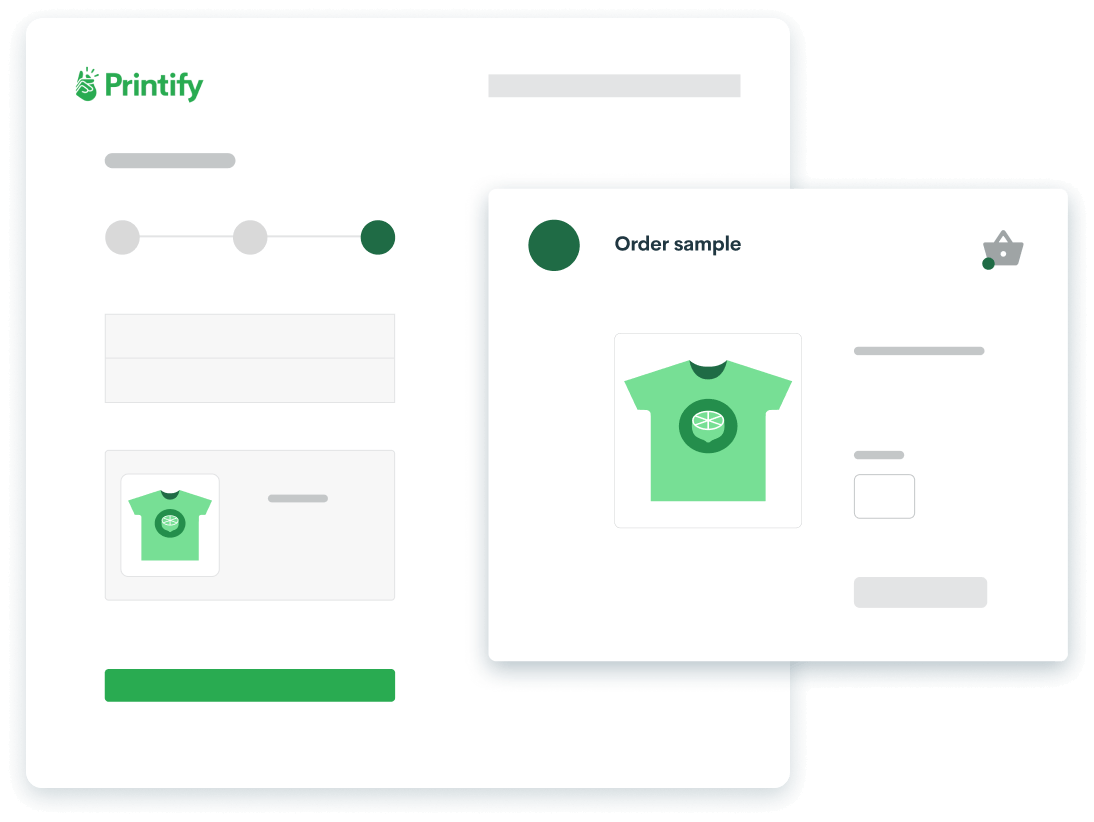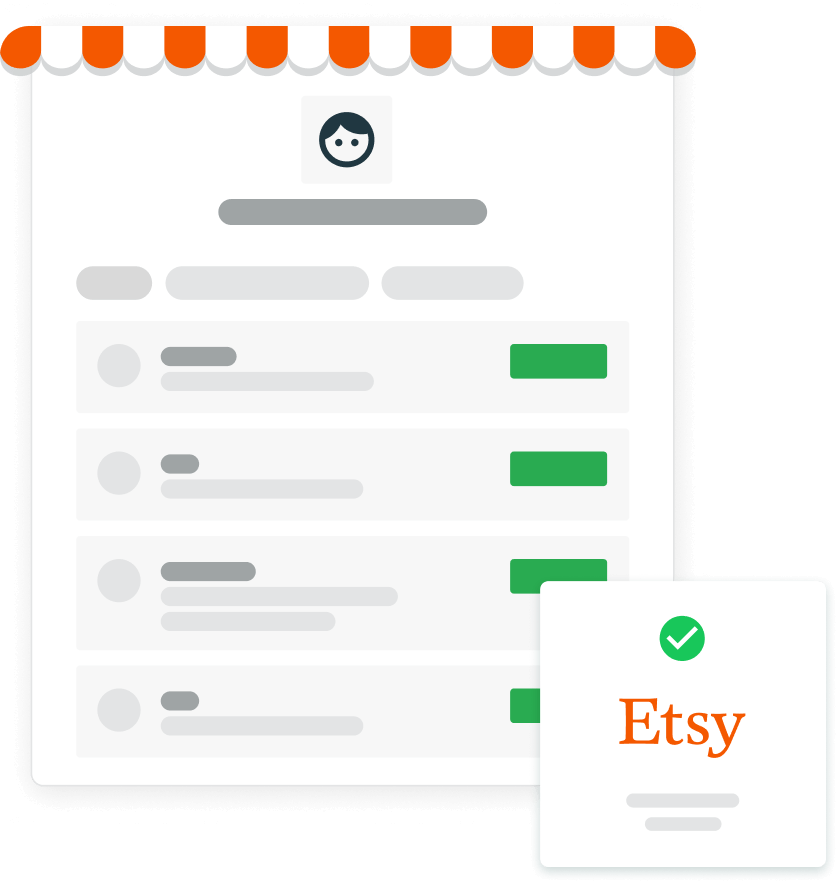 Connect Your Sales Channel
Whether you sell on an online marketplace or a standalone shop, we've got you covered. Check out all our available integrations, including Etsy, Shopify, Walmart, eBay, WooCommerce, and others, then pick the one that suits you best. Connecting your Printify account to an online sales channel only takes a few clicks.
Publish and Promote Your Products
All that's left to do is set the price of your products and publish them to your online storefront. When pricing your can coolers, providing free shipping is a great way to increase sales.
Printify takes care of production and shipping, so you can focus on promoting your products. Check out the Printify Blog for valuable marketing tips that will help you boost your sales.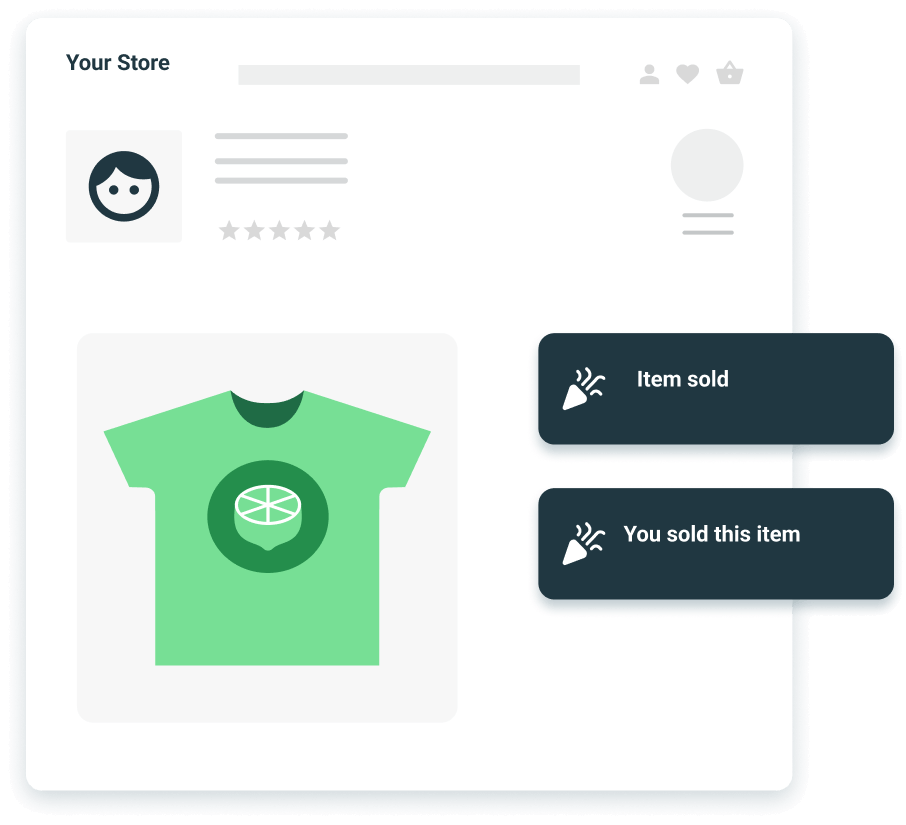 Design Ideas for Custom Koozies
Weddings, Halloween parties, Christmas dinners, birthday celebrations… What do they all have in common? You guessed it – people enjoying their sodas, lemonade, and cold beer.
Weddings and bachelor parties are perfect events for personalized koozies. Design can coolers that include the newlyweds' initials or their shared family name. 
A good pun or inside joke about the couple is often a great idea. You can also go with a more general design – adorn the beer and soda cans in a tux and wedding dress design to make the guest's drink look more festive and fun.
And you can add other amazing wedding gifts to your store – wedding guests and the happy couple will enjoy them for years to come.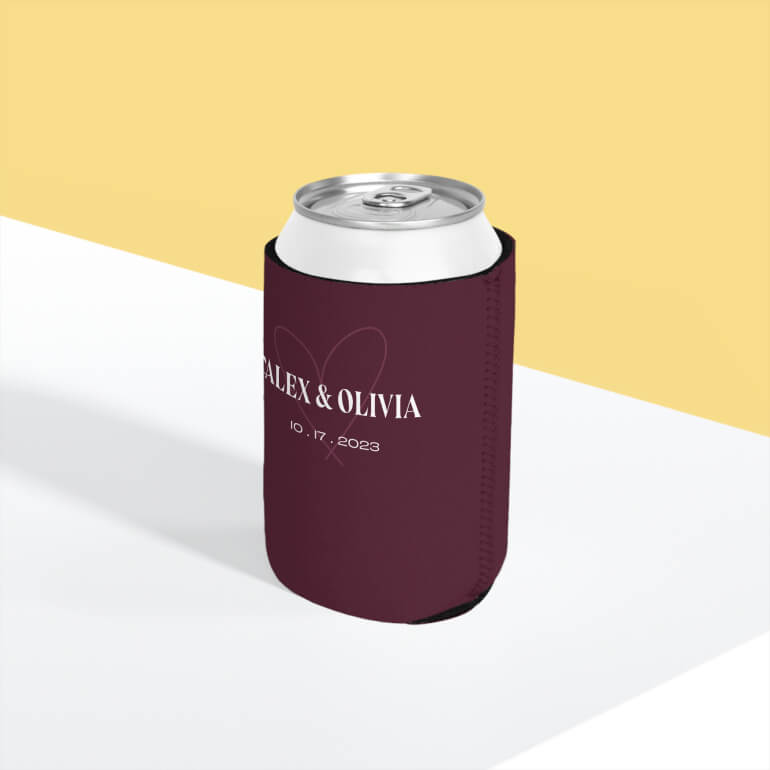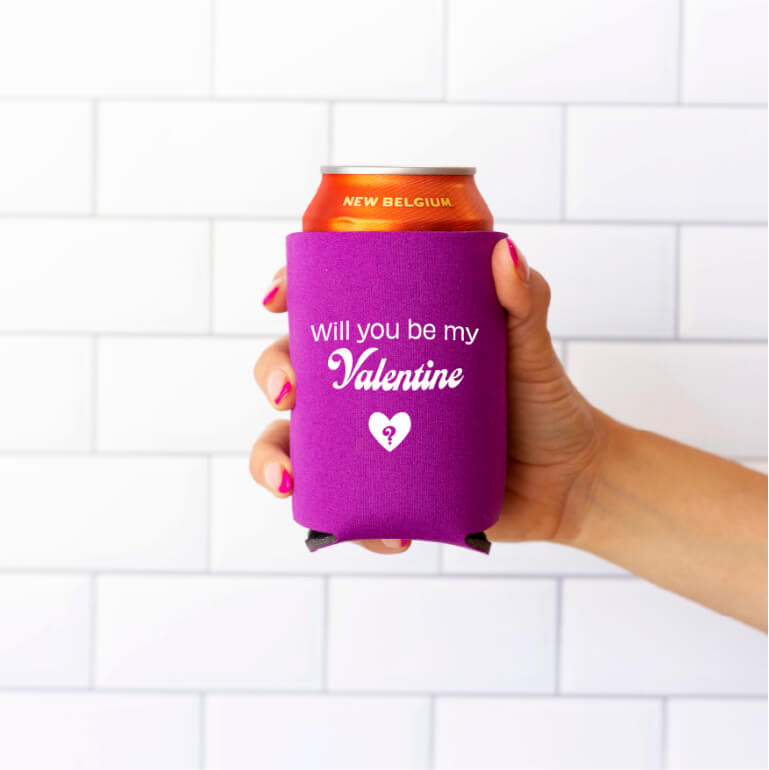 Holidays bring parties left and right, and can koozies make great gifts. Make sure to have a collection of customized designs for, say, Christmas and Halloween. 
Festive and creepy fonts, ghosts, reindeer, pumpkins, snowflakes, and other holiday-themed designs to lift your spirits and keep the water droplets at bay, and the beverages as fresh and sparkling as the party itself.
Customizable Coolies for Birthdays
For birthdays, it's all about personalization, and custom can sleeves make for perfect gifts. Consider some themes your ideal customer might want to pick for a personalized koozie. 
These can be quotes from TV shows or movies, hilarious puns, and other designs. You can offer further personalization by allowing your buyers to include their names in the design – simply use your ready-made designs and make the necessary adjustments.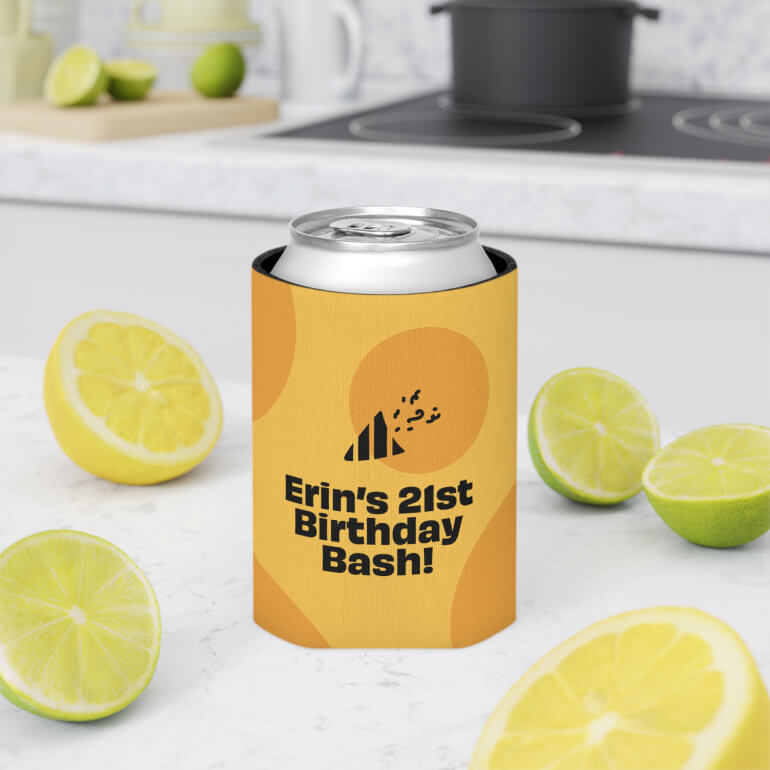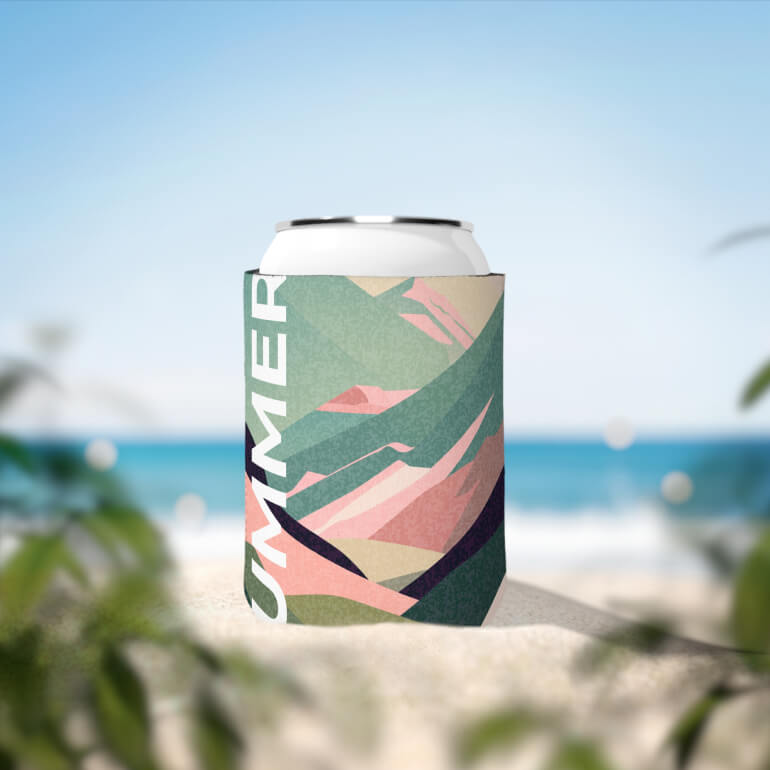 Custom Beer Koozies for Summer
Summer is the season of thirst, so custom sleeves for cans and bottles of any drink  – whether it's orange juice or ice-cold beer – will help them stay colder for longer. Cold beverages for pool parties, a picnic, and beach days will benefit from these handy little items. A beer koozie allows anyone to carry a drink around in style, keeping it nice and chill. 
Talking about summer – check out the other summer products you can add to your store!
Check Out More Drinkware Products
Did you know we have lots of other custom drinkware items for you to design? 
Create beautiful pint glasses for unforgettable weddings and other parties. We have bottle openers that you can sell under your brand, water bottles, beer mugs, shot glasses, and even mason jars that can be used as party favors and a source of extra income.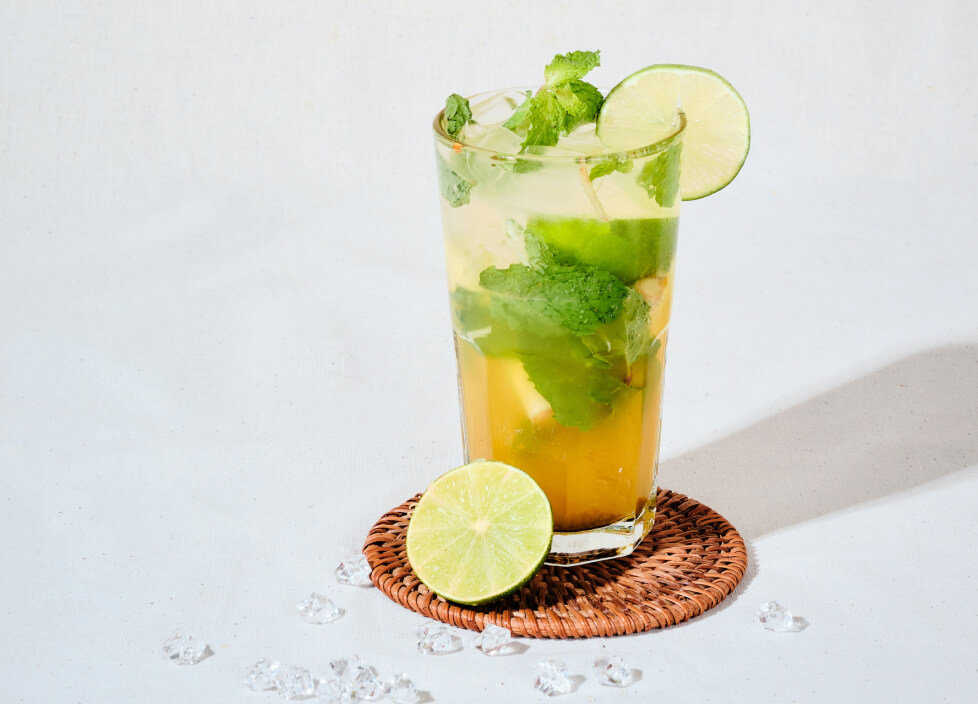 Frequently Asked Questions
Can Your Store Be Any Cooler? It Can With Custom Can Coolers!