Your Guide To eBay Dropshipping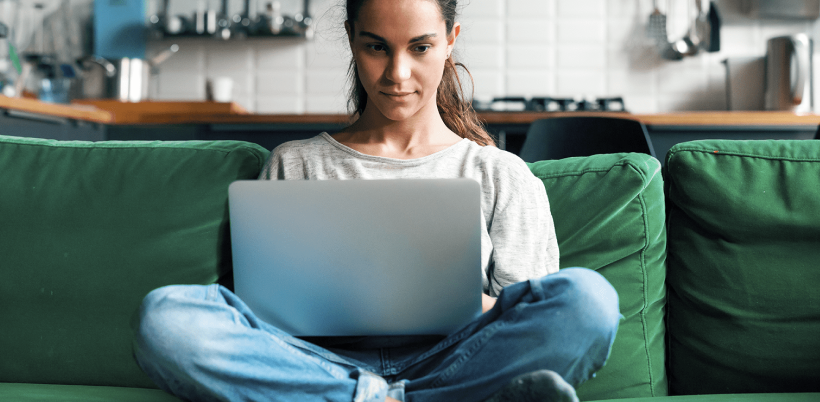 One of the lowest-risk eCommerce business models is eBay dropshipping. It costs next to nothing to get started, making it an excellent choice for those who can't afford to take chances on a new business.
With a GMV of 100 billion dollars, eBay was the second most popular online marketplace in the United States in 2020. With a number this impressive, you simply want to have a piece of that money pie. Therefore, we've put together a thorough eBay dropshipping guide so that merchants can learn all the tips and tricks for a successful online business.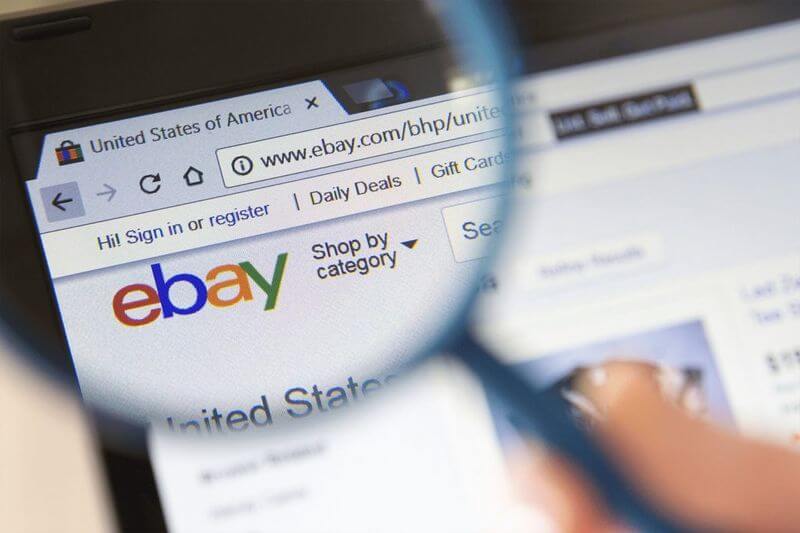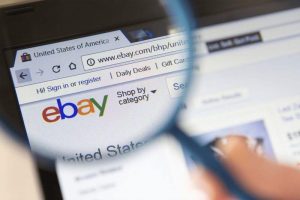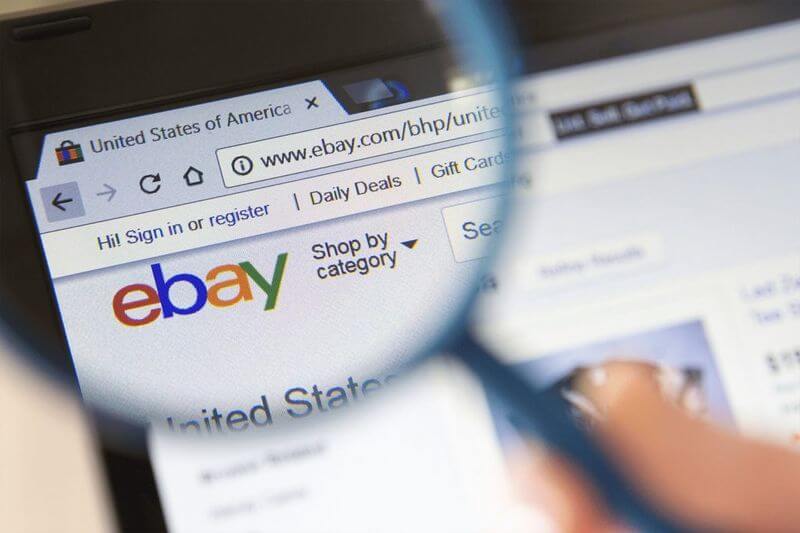 eBay is one of the oldest and largest online marketplaces in the world, and has amassed almost 182 million users worldwide. This online shopping site is best known for consumer-to-consumer (C2C) sales and auctions, which allows users (eBay sellers) to list products for sale for others to buy.
Anyone can create a free eBay account and sell, buy, or both within the platform. One of the main benefits that differentiates eBay from other marketplaces is the low amount of restrictions regarding listings. It's a place where buyers and merchants come together and trade almost anything.
Can You Dropship on eBay?
In classic brick and mortar businesses, retailers keep a stock on hand of the products they offer, often acquiring these products in bulk at a wholesale price from a manufacturer. Dropshipping, also known as product sourcing, excludes the step of keeping an inventory. Instead, it enables the seller to purchase products individually and then sell them for a profit in their eCommerce store.
eBay dropshipping is a low-risk shipping and fulfillment business model, where the seller never actually holds or physically handles inventory. Once an order is placed, the products are shipped from the manufacturer directly to the customer.
When a buyer places an order on your eBay store for one of the dropshipping products, only then do you actually purchase the item at a cheaper price from another website or manufacturer and ship it directly to the eBay buyer.
Dropshipping on eBay has become more popular but also restricted in recent years. The ability to run an online store without keeping inventory has made dropshipping appealing to eCommerce merchants, however, the restrictions and eBay's dropshipping policies can sometimes be a hassle.
If you want to do it, do it right. Here's how it works.
1. Set Up a Merchant Seller Account
To start selling on eBay, the first step is to create a seller account. An eBay dropshipping store can also be set up, but it's not essential. It is important to note that there are multiple eBay pages, based on various locations. Merchants need to create an account on the website that best serves their target audience.
It's important to find existing products on eBay in high demand and do research on what sells the most. After that, locate the same products for a cheaper price from different wholesale suppliers.
The next step is uploading professional images, using the supplier or taking your own. Write a detailed product description, mark up the price, and list the items online for eBay customers using dropshipping software.
Listed products get free traffic from eBay, making it easier to sell and advertise to the right audience. Once a product is bought from a merchant on eBay, the seller then purchases it for less from the supplier and ships it directly to the eBay customer.
Whatever the difference is between the listed price and the one paid for the product, that is the risk-free profit. And that's how dropshipping on eBay works.
Advantages of Dropshipping on eBay
While the dropshipping business model can sometimes seem a bit difficult or complicated, it has many advantages and reasons why merchants should start their own dropshipping business. Here are some of them:
Disadvantages of Dropshipping on eBay
While eBay dropshipping has many benefits and convincing advantages, there are some cons to consider before entering this business model.
If you want to start dropshipping on eBay, it's important to know what is and isn't allowed within this particular business model.
No Involving Other Marketplaces.

According to eBay dropshipping policy, merchants are not allowed to purchase items from similar marketplaces that ship directly to the customer, such as Amazon, AliExpress, and others.

Listing Fees and Delivery.

If you wish to dropship on eBay, be ready to pay listing fees for each and every product. Fees must be paid even if the product doesn't sell. Merchants also need to guarantee delivery within 30 days.

Failure to Comply.

If a merchant fails to meet the eBay dropshipping policy and requirements, eBay can lower, hide, or remove their listings. Breaching the policy can also result in a lower seller rating, further restrictions, loss of buyer or seller protection, and ultimately even account suspension.
5 Steps to Start Dropshipping on eBay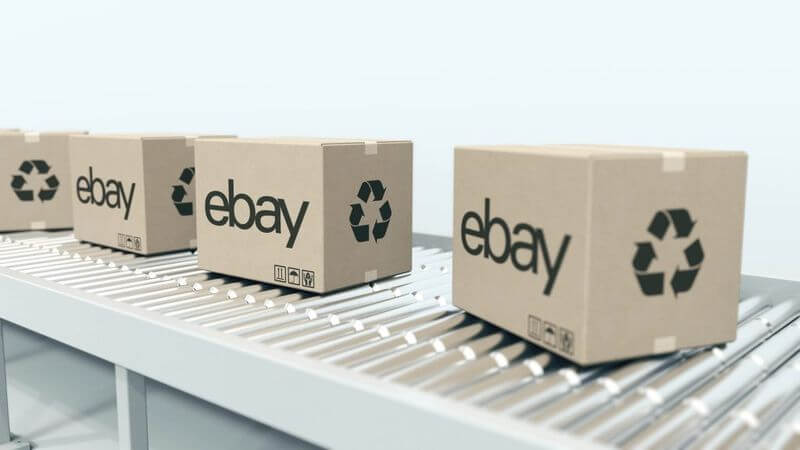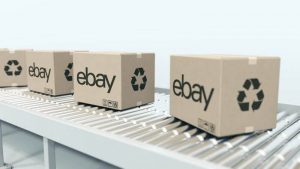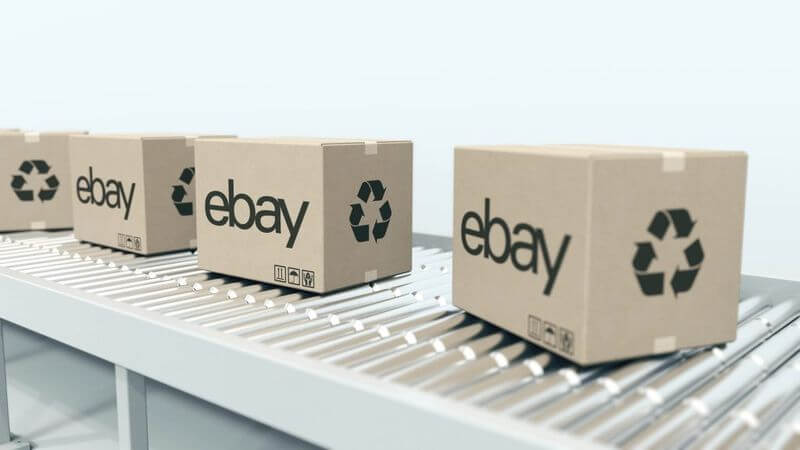 Here's what you need to do to turn an online business into eBay dropshipping success.
Step 1: Find Your Niche and Products
How to choose a niche or a product to sell on eBay? The possibilities are close to endless, as almost anything can be sold on this platform. Either go with your passion or find out what's hot right now and jump on the bandwagon. Choose the products that best suit your business to dropship on eBay. 
Finding a niche is not always easy, as most entrepreneurs want to please all audiences. However, if you aim to sell to everyone, you will most likely sell to no one. It's important to find a target audience and niche market to emphasize your business.
Soulsearch.

Find something you're interested in and good at. It's easier to stay motivated and get others excited about a product you're passionate about. So pinpoint some of your own interests, hobbies, talents, or experiences.

Assess Ideas.

To achieve dropshipping success, use tools like Google Trends,

Quora

, or

Google Keyword Planner

to investigate current trends, searches, problems, and existing solutions to see how your product can help or fit in.

Test Your Niche.

Testing ideas is the best way to see whether or not your online business will be successful. Test the products on friends and family, set up a

Kickstarter

campaign, or create a landing page on sites like

LeadPages

and test your niche.
Step 2: Research the Market and Competition
One of the main downsides for doing dropshipping business on eBay is the high competition. 
If you think of something unique to sell, chances are it's already on the market, including dozens of cheap Chinese dupes. 
However, the existence of competition is not necessarily bad. It may actually tell you that you've found a profitable niche. You need to thoroughly research and analyze competitors and the market to find out if you have what it takes to stand out. This can be done via market analysis.
How to Do Market Analysis:
Research the Industry and Identify the Target Market.

Find out all there is about the market and your target audience. What are their shopping habits, expectations, and experiences? Where do they shop? What affects their decisions when it comes to purchasing products? How do they find products? What are their values and interests? What is the current state of the industry and trends? Gather data on the overall industry outlook and growth predictions.

Research the Competition.

Scoping out the competition is one of the main tasks before entering a specific market. To come up with ways to make your product stand out amongst others, it is necessary to understand what the competitors are offering. What sells and why? Why should customers choose your product over another? For a serious comparison, conduct a

SWOT

analysis to highlight strengths, weaknesses, opportunities, and threats.

Know Your Obstacles.

Before entering the world of eBay dropshipping, list all the barriers that could stop you from entering the specific product market. Evaluate the strengths and weaknesses. Can anyone enter the market? When? Are there any regulations or limited access to suppliers or resources? What could stop a merchant's intent to sell online?
Finding the right product supplier for a dropshipping business on eBay is not easy. As merchants are not allowed to buy and sell items from other marketplaces, the only option is to find wholesale suppliers for their online store that are willing to do eBay dropshipping.
It is crucial for eBay dropshipping merchants to find reliable, quality suppliers. While customers buy products from the merchant, the suppliers are the ones responsible for product quality, packaging, shipping, and fast delivery. The merchant's reputation depends on the supplier.
It is possible to dropship on eBay from many sites and marketplaces. The resources can be divided by:
Local Suppliers.

Those wholesale distributors are the ones who ship products from warehouses within your market, for example, within the USA, Australia, United Kingdom, specific European countries, the EU, and more. By choosing local suppliers, merchants can offer faster and cheaper shipping to their local customers.

International Suppliers.

These are wholesalers with storage mainly in China, although some international suppliers have warehouses around the world. It is important to take into consideration that international distributors will most likely offer longer shipping times and higher rates for buyers. When choosing the best wholesale supplier for your dropshipping business, take into account:

Type of the distributor

Warehouse location

Shipping time and cost

Free or international shipping

Return policy

Payment options

Benefits, such as loyalty rewards and more.
Step 4: Set Up an eBay Seller Account
Setting up a seller account is simple and easy. Sign up on eBay and create a profile. Once it's done, click on the "sell" button and follow the instructions. 
To turn your regular eBay account into a seller account, a payment method needs to be connected. eBay uses it to charge selling fees for managed payments, which they invoice at the exact time of the sale.
When the profile is done, it's time to manage the specific dropshipping settings. The recommended settings to dropship on eBay are:
Store name

Payment method

Business policies

Global shipping program opt-in

Excluding shipping locations

eBay seller hub opt-in

Enabling out-of-stock

Return preferences

Unpaid item assistant setup
Each eBay seller account has available options which allow merchants to customize it to their needs.
Step 5: Create Your Listings and Start Selling
When it comes to setting up product lists, time is of the essence. Don't rush and publish scrappy listings. They will not attract traffic or clicks to your products. 
Keep in mind that eBay dropshipping has high competition, so you will be competing with other sellers for the same product and sometimes even suppliers. Quality listings will distinguish your product from others and generate success.
To establish the most amount of clicks and sales, it is important to fully optimize the following product parameters before publishing:
Title.

The main reason for optimizing product titles is to increase views and rank the product for long-tail keywords. By adjusting titles, merchants can manipulate the search engines and affect their product ranking on eBay. The best practice is to look for competitor titles that rank on the first page and adjust yours accordingly.

Price. Price optimization means choosing a competitive optimal selling price for the products that will win the competition. The optimal selling price is the one that wins over buyers and keeps the business profitable. Either keep an eye on competitor prices manually or use tools like PriceShape to monitor their selling prepositions, pricing histories, and more.
Images. Add quality images to boost your product sales and traffic. Source them from the supplier pages or take your own. Look through review sections and take some photos that buyers have left together with a great review. Use online designing tools like Canva or Printify's free

Mockup Generator

to create new product images in different angles and settings.

Product description.

Optimizing product descriptions increases the conversion rate of views to sales. Gather inspiration and examples on competitor pages and official listings on your wholesale supplier sites. Use them to write detailed product descriptions or opt for pre-designed templates to make your business look more serious.

Category.

Each category on eBay has a different list of item specifics. Merchants sometimes use software that recommends and chooses the categories automatically. But there is an option to pick them manually as well. Choose the category according to competitors, or risk it and try selling on another category where the competition is lower. The choice is yours.

Item specifics.

After the right category is set, merchants receive a list of item specifications. Include your own to stand above competitors and become an advanced drop shipper. To fill in the blank item-specific fields, snipe some suggestions from the competitors or the suppliers you use.
Is Dropshipping on eBay Worth It?



In short, yes and no. It all depends on what you as a seller wish to achieve through eBay dropshipping.
The biggest concern is finding a wholesale supplier that will agree to sell you individual products to list online. It's more likely that you'll need to buy bulk inventory, which really erases the whole advantage of dropshipping, as it is a no-risk and inventory type of business.
Another downside is the listing fees. Merchants need to pay for every single product on their list. Regardless of whether it gets sold or not, listing fees apply to them all.
Apart from the risk and added costs, another problem with dropshipping on eBay is accepting the fact that you cannot build a desired customer base. Consequently, it makes it harder for sellers to grow their business, and indirectly propels eBay's growth.
However, If you want to make a little extra money on the side, dropshipping on eBay is a great option with no up-front investments and free traffic. Moreover, there is a way to dropship on eBay without worrying about the hassle with suppliers and policies. And that way is POD.
Sell On eBay With Print On Demand
Print-on-demand (POD) is one of the best ways to build an online presence and a successful eBay dropshipping business.
Start Dropshipping on eBay With Printify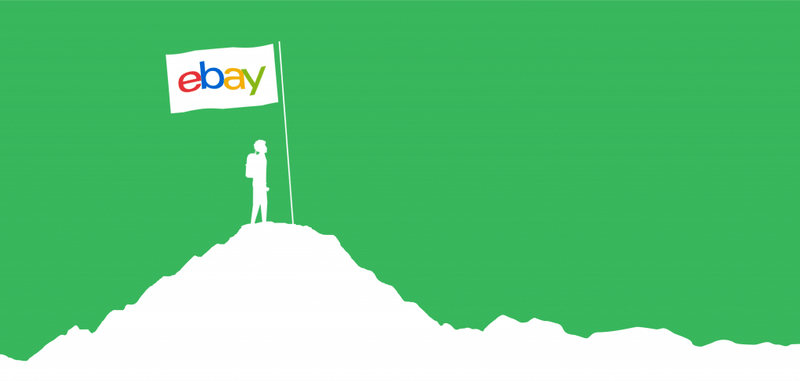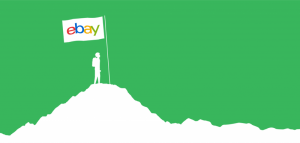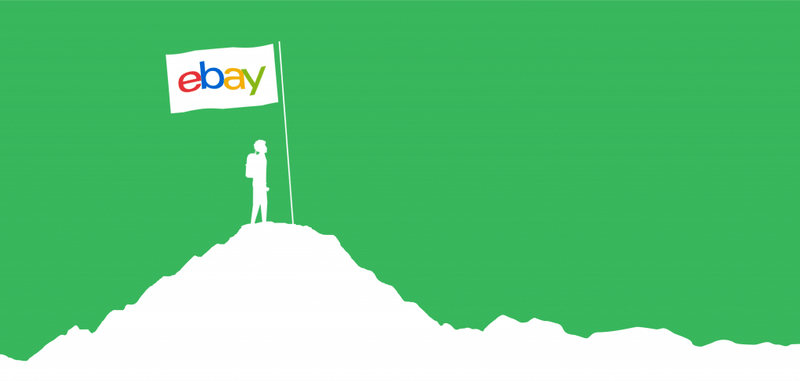 Printify is a leading POD company that goes the extra mile to help merchants make more money with less effort. We've partnered with over 55 print providers to ensure fast and quality order fulfillment worldwide. Choose Printify for the ultimate POD dropshipping experience and success on eBay.
Beginner Friendly.

Using our platform is simple and easy. In a few steps, merchants can have their products designed and listed on their online shop for free.

Here's how it works

: create an account, pick a product from our catalog, add and customize a design, integrate your products on the eBay store page, and wait for a sale.

Product Scope.

Our catalog offers a vast range of

600+

white label products to choose from, with bestselling hats, t-shirts, and other apparel to home decor aesthetics, custom games, accessories, and pet merchandise. Follow current trends or select products that best suit your niche. Printify has it all.

Easy Designing Process.

Our free and user-friendly

Mockup Generator

allows merchants to design products in a couple of minutes. Select the desired white label item, upload or drag & drop your design, add text, and customize it to perfection. Preview the final product on high-quality 3D images and make adjustments if necessary.

Simple Integration.

Printify offers integrations with the largest eCommerce platforms and marketplaces, eBay being one of them. Once products are designed, integrate them into your eBay store with a product description already done. 

Exceptional Support.

We want to make the lives of our merchants easier.  Our customer support team works 24/7 to offer help, guidance, and answers to all your questions, concerns, and problems through the print-on-demand journey. Use our

YouTube

channel,

Blog

, or

Help Center

for inspiration, information, and advice.
Understanding the advantages and disadvantages is key to running a successful eBay dropshipping business. While it may not be for everyone, by using the simple and easy POD approach this business model can be very successful, manageable, and profitable. Feeling inspired? Become an eBay dropshipper with Printify.
Share the article
Topics