What Are Kiss-Cut Stickers?
In short, the term 'kiss-cut' comes from the method used to cut the desired sticker shape. A sharp metal die cuts the sticker material, without penetrating the backing paper. This allows you to be uber creative with your custom sticker designs.
Kiss-cut stickers are often used for logos and branding, this is because you can achieve a neat finish without the material waste of a more traditional square-cut sticker. Our kiss-cut stickers also have the option to add a white border to your design, helping it pop from whatever surface it sticks to.
Transparent vs White Border Kiss-Cut Stickers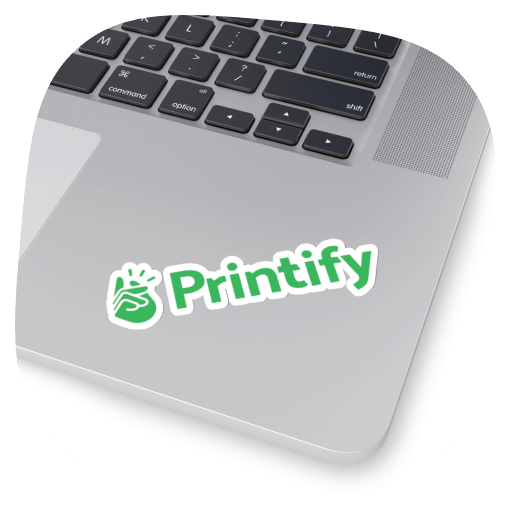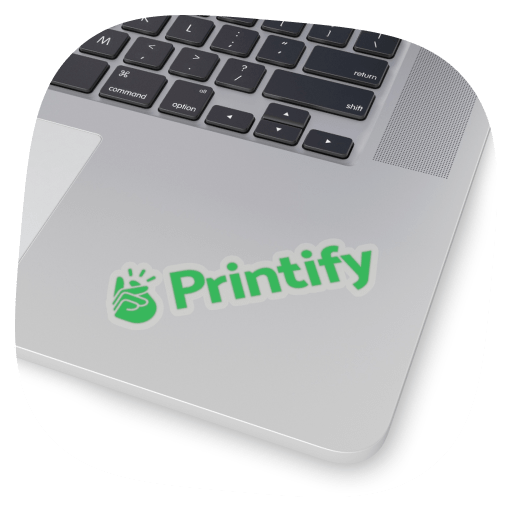 White Border Kiss-Cut Stickers
The white border kiss-cut stickers are very popular, any many merchants use them by default. The reason being, they help your designs stand out, on any surface. The white border helps to distinguish your designs from even the most colorful surfaces.
The most common application for white border kiss-cut stickers is on laptops, books and other surfaces where you want your sticker design to make a statement.
The white border extends around the entire outside of your design:
For a 2×2 sticker – Kiss-cut will be 20 px away from the edge of the image
For a 3×3 sticker – Kiss-cut will be 30 px away from the edge of the image
For a 4×4 sticker – Kiss-cut will be 40 px away from the edge of the image
For a 6×6 sticker – Kiss-cut will be 50 px away from the edge of the image
Transparent Border Kiss-Cut Stickers
Adding a transparent border to your kiss-cut stickers will help it to blend in seamlessly to the sticking surface.
For some designs, this works really well, especially where you have a lot of colors, or the surface requires a more subtle blend between the sticker design and the application.
Because of the vinyl surface, our transparent border kiss-cut stickers can even be used outdoors. This makes them the perfect sticker for car tailgates, windows and other external flat surfaces. They are also popular in the alternative sports industry, where athletes like to customize everything from their boards to their helmets.
Kiss-Cut Sticker Design Ideas for Your Shop
The great thing about kiss-cut stickers is their versatility. They can be used for just about any application, from adding some life to a dull laptop or customizing your favorite ride. There really is a sticker design out there for everyone. The only challenge you face is deciding which niche you want to target, perhaps you are looking at fun designs that kids can use to brighten up their pencil cases, or maybe you want to go after stickers full of inspiration that can be stuck to a fridge door – in any case, you will probably need some inspiration, we have you covered.
Novelty & Special Occasions
The novelty sticker industry is a huge business, however, you need to understand what type of novelty you want to go for. There is fun novelty, for example, adding some humor to everyday items, like a light switch, and then there are humorous slogan designs.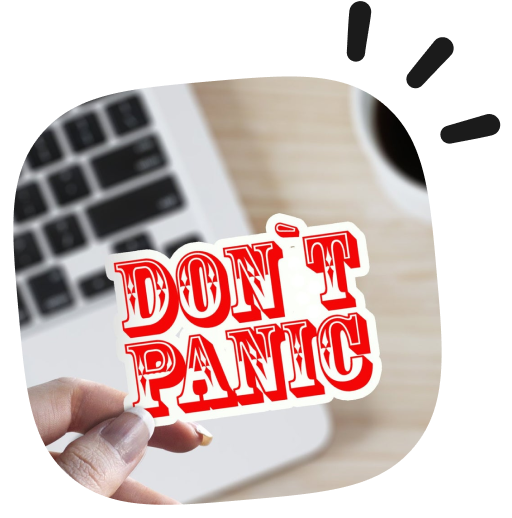 If you can tap into the sticker market for special occasions, then you could be onto a winner. Every year there are approximately 2.5 million weddings in the US, which is a fantastic target market for custom kiss-cut stickers. Bridal parties are especially likely to buy your wedding based designs.
Iconic Street Art
Immortalizing street art in the form of a kiss-cut sticker is a sure-fire way to catapult your sticker sales. Street art is cool, and it looks great on almost any surface, creating an edgy urban feel that will always grab attention. There are hundreds of great examples out there, from the legendary Banksy to the rebellious Mike Giant, draw inspiration and then search online for some amazing royalty-free images that you can use.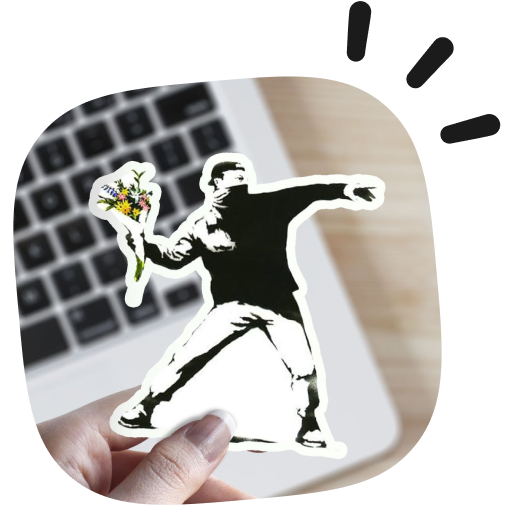 The great thing about creating street art kiss-cut stickers is that once you build your portfolio, customers will always come back to you. If you have the design skills to create your own works, then you could soon see your stickers adorning laptops, books, and even advertising boards.
Text-Based Designs
Pictures speak a thousand words, so what if you turn words into pictures…This is the great thing about text-based kiss-cut stickers, you can get creative in a way that helps your message stand-out, and be heard. There are a number of different ways you can design your texts, from simple words that allow customers to form their own messages, to pre-selected messages that offer support, inspiration or humor.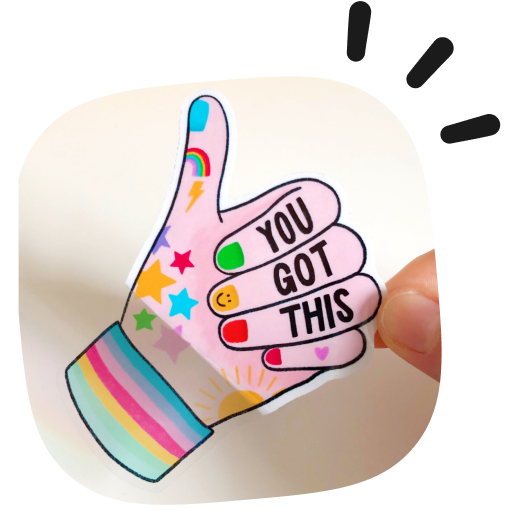 Don't be afraid to use color, especially where words are used. Your designs don't need to follow a set linear pattern either, mix things up to create interesting shapes. Text-based designs are one of the most popular ways to use kiss-cut stickers, so you will need to be creative in the words you choose.
Meme Kiss-Cut Stickers
Perhaps the most fun you can have with kiss-cut stickers. It's almost like kiss-cut stickers were designed for memes, especially with a white border. There are so many meme styles that you can let your creative side loose, from cartoon based memes to vintage 8bit themed memes.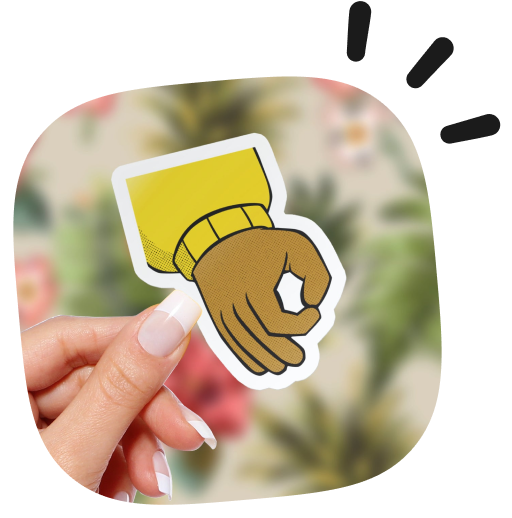 Memes are always developing and becoming ever more creative. So this gives you the ideal opportunity to start creating your own range of funny memes, with a focus on certain applications. For example;
Office themed memes for laptops and tablets.
School-based memes for kids who want to customize their backpacks and pencil cases.
Messaging app-based memes that we use every day, these have multiple uses and can even make for fun gifts.
Creative Kiss-Cut Sticker Shapes
With kiss-cut stickers, you aren't limited to the shapes you can create. So, if you're a traditionalist, your designs can be based on circles, rectangles, and squares.
If however, you want to get more creative, then you can start looking at some cool shapes that integrate your designs. Look for example at designs that make the best use of waves and curves.
Soft edges will also help your stickers last a bit longer, compared to sharp edges that can catch and potentially lift from the surface.
The biggest advantage to kiss-cut stickers is that they typically look more professional and expensive. Because the sticker is cut to your design, it always looks custom made, compared to a square cut sticker, that can look less customized. Although there is no difference in the print quality or durability between the two, many merchants choose the kiss-cut option, simply because of the flexibility you have in the design.
Kiss-Cut Sticker Pricing
You might be surprised to learn that kiss-cut stickers are actually very low-cost to produce. Starting from less than $1.50 plus shipping, there is a healthy profit margin to be made on kiss-cut stickers using Printify. There is no difference in price between white or transparent, so you can let your customers decide which version they want.
Kiss-Cut Sticker Care
The material used for kiss-cut stickers is highly durable and easy to maintain. It's made from a glossy, scratch-resistant vinyl material that can be easily cleaned with a soft, clean dry cloth. The stickers can also be used outdoors, but try to avoid placing them in direct sunlight. You can find out more information about our stickers in this sticker guide.
Selling Your Kiss-Cut Stickers With No Minimum Order
With all this inspiration, you must be ready to get started on your kiss-cut sticker brand. No matter if you plan to sell through Etsy, eBay or your own store, Printify has everything you need to get started. The best part of this is that our kiss-cut stickers don't require any minimum order, so you won't be sitting on tonnes of stock.
As soon as you get your first sale, all you need to do is place your order with us and we will take care of the rest. It couldn't be any easier.
So go ahead and get started, launch your brand today with Printify and get your kiss-cut stickers out there for people to start their own customizations.
Make it happen right now.
Share the article
Topics