Make Mo' Money: Cyber Monday & Black Friday Tips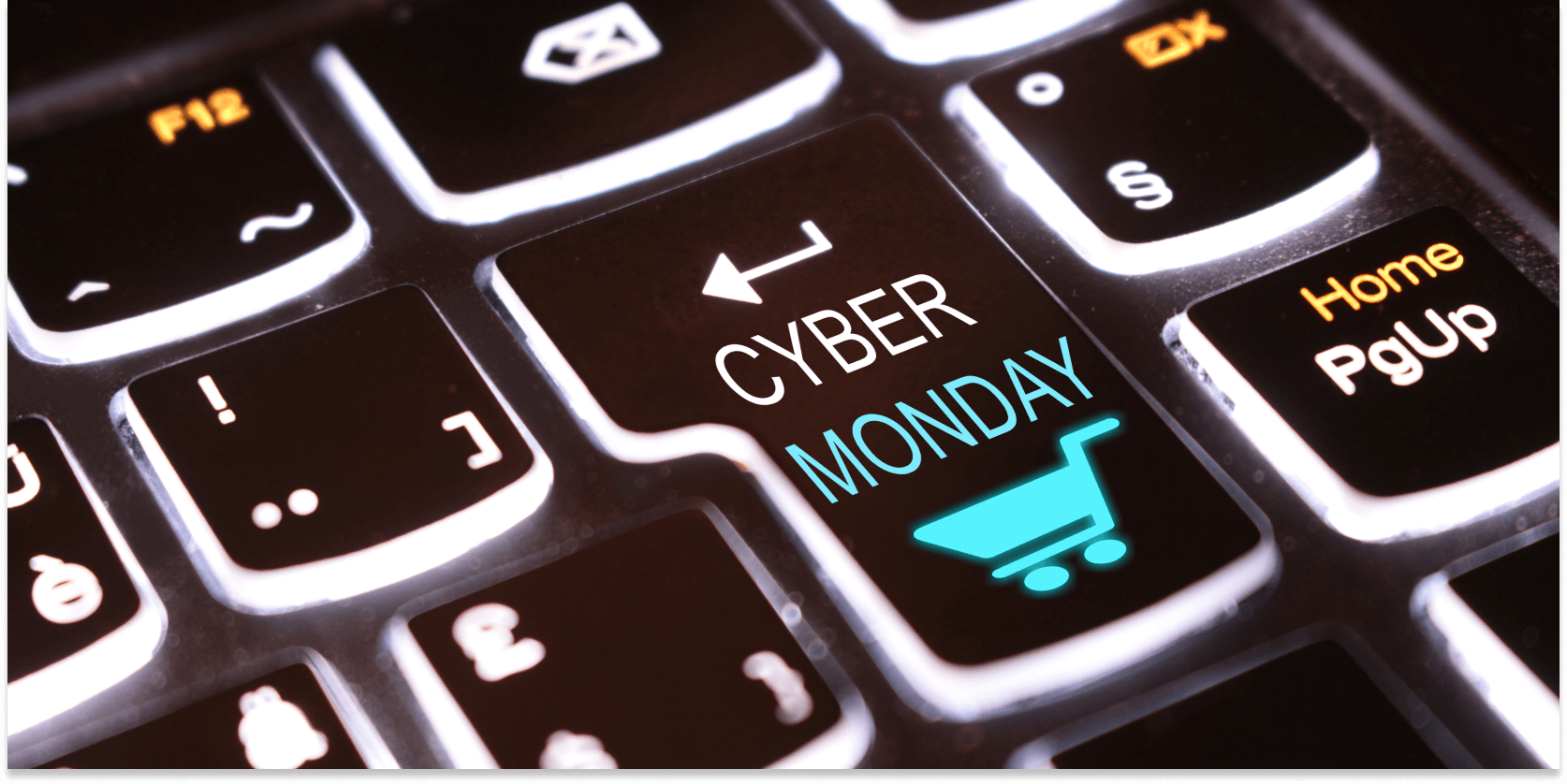 As shoppers increasingly move to digital rather than in-person spending, Black Friday and Cyber Monday this year will be even bigger and better than before. In this piece, we will be looking at Black Friday tips and Cyber Monday tips. But first, here are some numbers and figures.
Black Friday, and Cyber Monday – Live Long and Prosper!
Cyber Monday turns 16 this year, and, if you can believe it, it has become more popular than Black Friday. Its phenomenon continues to grow: according to Statista, in 2020, Thanksgiving weekend amounted to 34.4 billion dollars, with Cyber Monday alone accounting for $10.8 bn of that total. That makes this year's Cyber Monday the biggest online shopping celebration in the history of the U.S. 
Fact: eCommerce sales during November 2020, which included Black Friday and Cyber Monday, reached $100 billion for the first time.
Cyber Weekend: The Biggest Shopping Days of the Year
One thing is clear: people are ready to spend some serious money. Especially, during the holiday season. So why not grab a piece of this billion-dollar spend? Plan ahead, to make some serious profit this Black Friday and Cyber Monday.
Pro tip: Start a countdown in your store and social media to build anticipation!
Remember that Black Friday and Cyber Monday weekend is not reserved only for the big players – every year, thousands of Printify merchants reap handsome benefits by catering to Cyber Monday shoppers! Let us show you some Cyber Monday tips and Black Friday tips on how you can win over the biggest holiday shopping event of the year.
Cyber Monday and Black Friday: The Ropes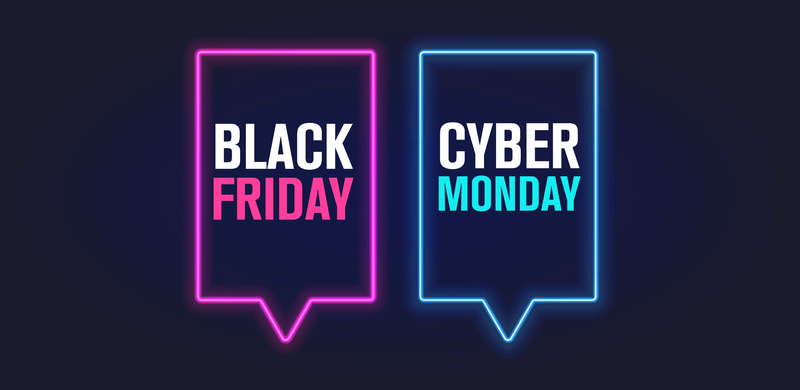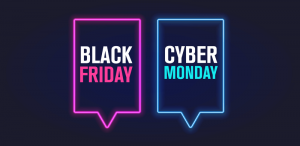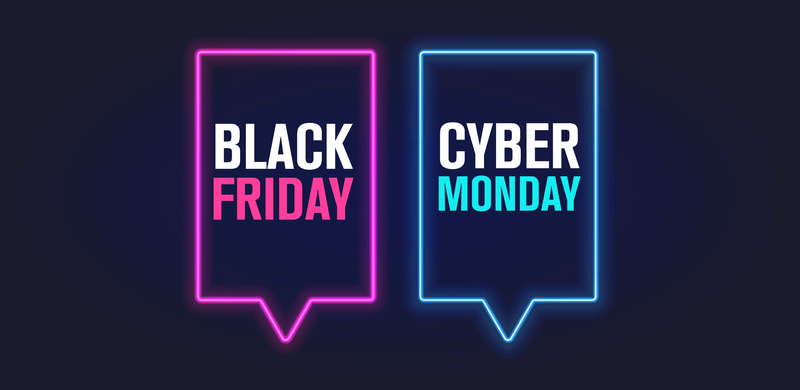 At first, there were two: Black Friday and Cyber Monday. Two major but mostly disconnected shopping events. Black Friday was initially focused on consumer electronics, whereas Cyber Monday deals were dedicated to things like jewelry, clothes, and home accessories. Originally, the term Cyber Monday was coined to mark the day of the calendar when people would wake up and realize that it every year's almost Christmas and they don't have gifts, so they'd quickly hop online for a shopping spree… When this day got an official title, the shopping frenzy reached a new level.
Cyber Monday vs Black Friday
Aside from the dates, the general difference between Black Friday and Cyber Monday is that Black Friday deals can be found online and in physical stores. In contrast, Cyber Monday is dedicated solely to online deals. 
Last year, with most people staying home for safety, merchants made virtually all of their best deals available online. And with this past year in mind, we're able to share these Black Friday marketing tips with you. 
So, that, combined with the month-long deal schedule, makes the difference between Black Friday and Cyber Monday more confusing than ever.  But that's why Black Friday and Cyber Monday have evolved into a single mega sales event that lasts an entire week. And sometimes even longer (Yes, I'm talking about Giving Tuesday. What's next? Generous Wednesday and Green Thursday?)
Christmas Is Right Around the Corner
Once merchants got a glimpse of the sales opportunity that comes with merging Black Friday and Cyber Monday into a long week of non-stop in-store and online shopping, a new kind of commerce Frankenstein was brought to life. What could be best described as Black-Friday-Plus-Cyber-Monday-And-A-Few-Days-Before-And-After is now simply Cyber Weekend. You can surely feel that Christmas is coming, and that means – sales, sales, sales!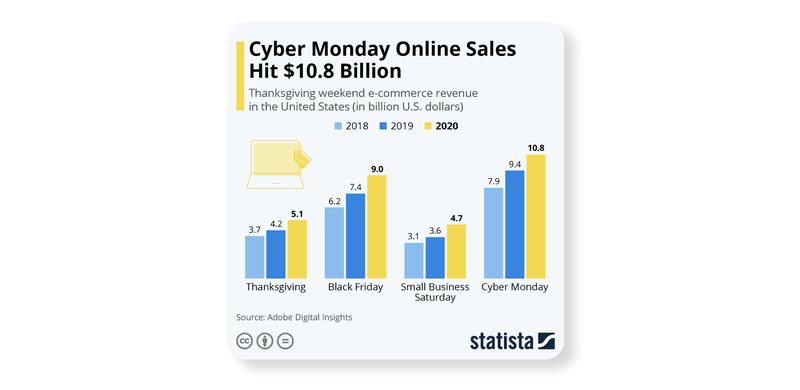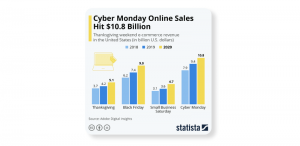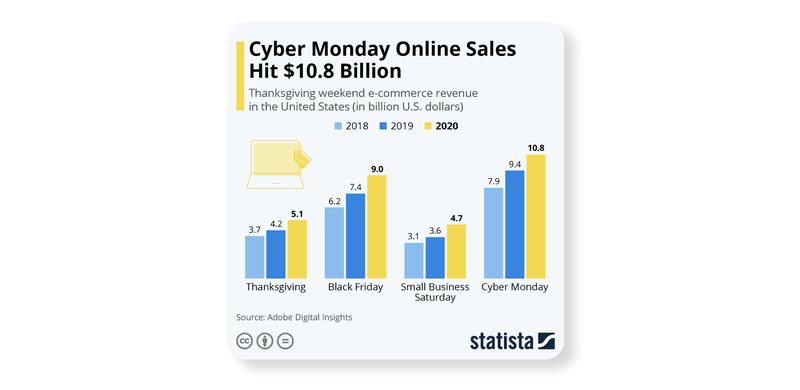 Every year, the sales figures have demonstrated that Cyber Weekend is in a league of its own. In 2020, the online sales on Cyber Monday reached $10.8 billion, making it the biggest eCommerce selling day of all time. As many go digital, merchants are not changing their strategy for online sales, charging the same prices on Thanksgiving Day as they did on Black Friday.
If there is a day you should circle in red on your calendar this year, it's Thursday, November 26th for Black Friday, through Monday, November 29th, 2021.
How to Win The Thanksgiving Weekend?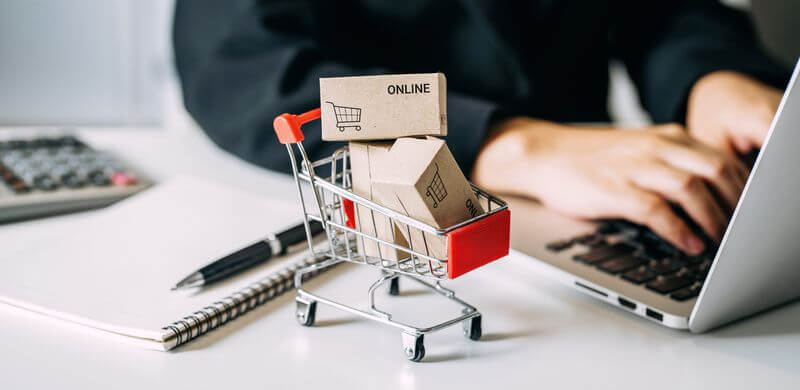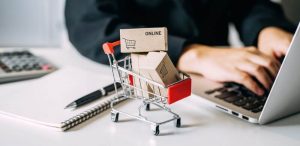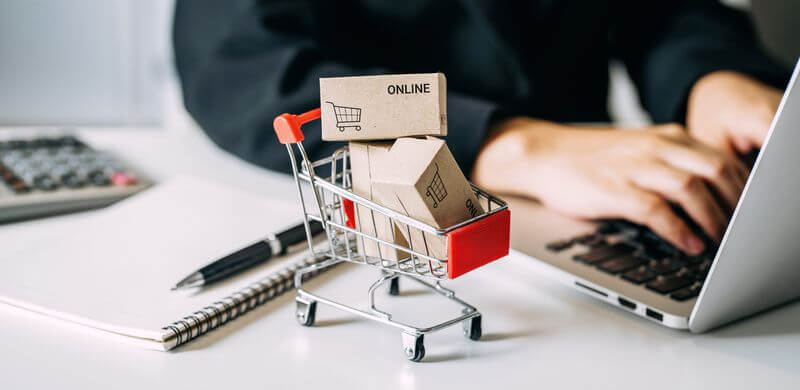 1. Plan Black Friday & Cyber Weekend Sales
You can't expect people to just stumble onto your shop on Black Friday, and you have to get creative and grab their attention. People are looking to shop and shop smart, so have your Cyber Monday deals ready!
Planning is a cornerstone of a successful Black Friday and Cyber Monday sales strategy. Think about your promotion plan – who are you going to target? Which channels will you use to reach that audience? What irresistible offers will you make – discounts, coupon codes? When will your promotional campaigns go live? Will you create compelling Facebook ads for your online store?
2. Know Your Target Audience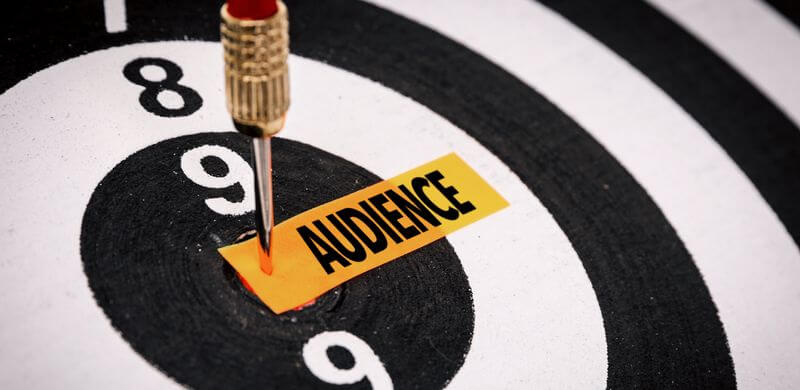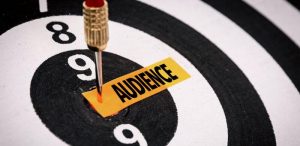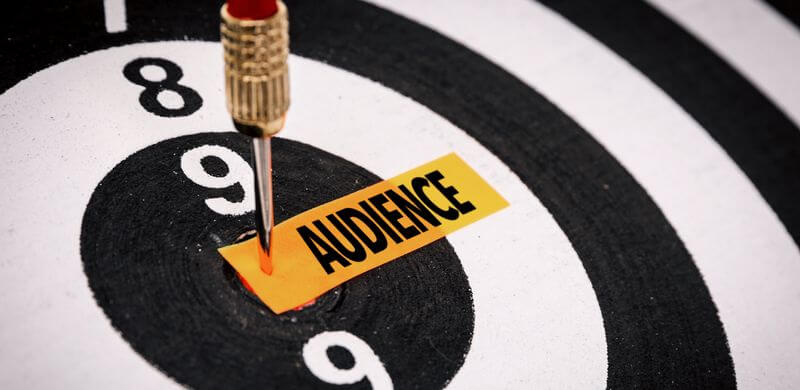 Buyers Are Eager to Support Small Businesses
The global pandemic severely affected independent businesses. Fortunately, consumers looking to do their holiday shopping sided with them rather than the big corporations – during Black Friday & Cyber Monday, more than 44 million buyers worldwide purchased from independent and direct-to-consumer brands, making many retailers very happy.
We've maintained to see an increase in mobile commerce, and this year will be no exception. While desktop still accounts for 49% of all orders, in 2020, smartphones accounted for 43%. The desktop also has the highest average order value of all devices at $159, compared to smartphones at $121.
By the way, we also see a notable decrease in tablet orders (-18.8%) and sales (-10.25%) despite AOV increasing by 10.5%, making this the second year in a row of the same trends after them tablets peaking in performance during Cyber Week back in 2018.
With mobile commerce on the rise, the data shows a correlation between mobile devices and overall spend. For example, mobile shopping on iPhones accounts for 106 percent more orders than Android. Also, orders placed on iPhones showed a stronger average order value of $124 than Android at $114. 
So, ensure that your online store mobile shopping experience is smooth like Jagger to prevent shoppers from bouncing and you from losing sales.
Boost the Sales and Customer Satisfaction With Excellent Customer Service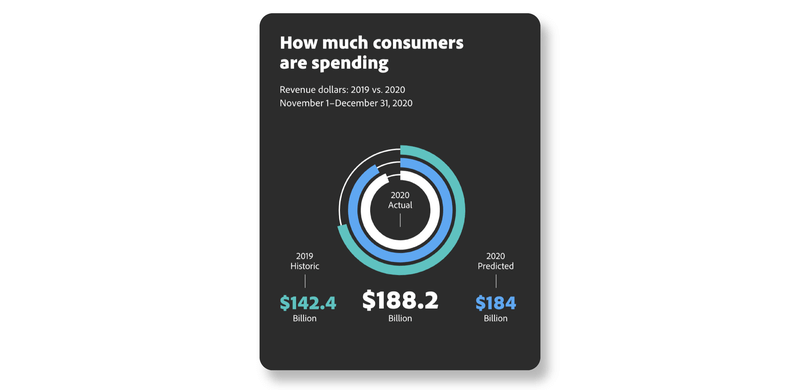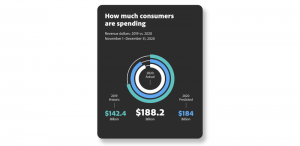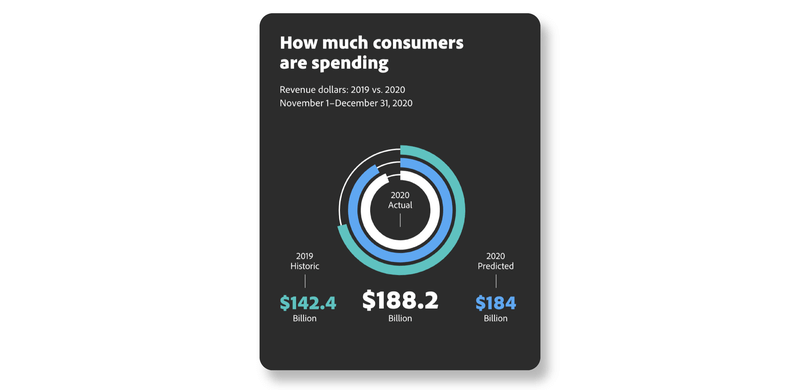 According to Adobe Analytics, online shopping over the last year's holidays in the U.S. grew 32.2% from 2019s, totaling $188.2 billion. People consider holidays as the best time to shop online. On the flip side, the festive season comes with its own set of challenges, and the biggest of them all is the fierce competition to grab a pie of the market.  
For most online retailers across industries, delivering good quality support is a challenge when there is a sudden demand for products and services.  To manage holiday customer service, you need proper planning to maintain support effectiveness without impacting the quality in the rush times.
Printify Merchant Support Is Here to Help
Suppose your Black Friday marketing strategy does include impeccable customer support. Well, here's some good news: Printify merchant support will gear up like never before to deliver for this year's seasonal spike because we all know how it is during the Holiday season. Read more about how Printify is getting ready for the Holiday season in this article.
Rethink the Checkout Experience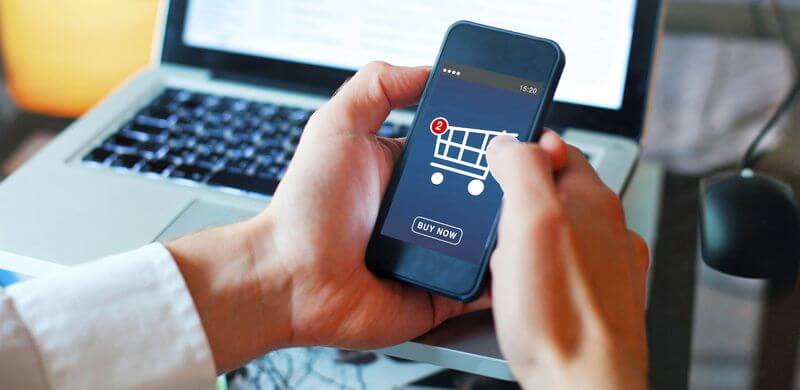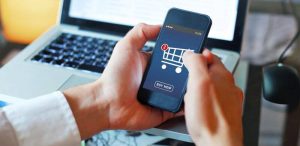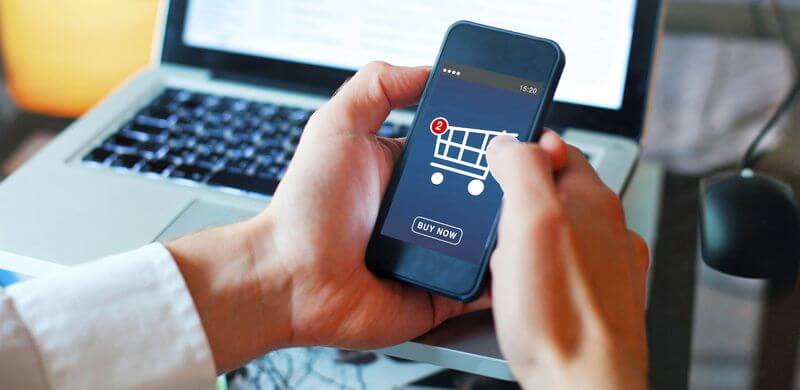 When we're talking about Cyber Monday tips, we can't but mention FOA. Do you suffer from FOA – the fear of abandonment? And with that, I mean, the fear of cart abandonment? If your answer is yes, you are not alone. Cart abandonment numbers are at an all-time high. But what are the reasons for that in the first place? Here are some of the main culprits:
Shipping costs are still a huge issue: 68% of European online shoppers name excessively high shipping costs as the main reason for abandoning their carts.

There is no free shipping for high-value orders: 40% of European shoppers say they will abandon a nicely filled cart upon finding out during checkout that there is no free shipping on orders valued at €150 and up.

The checkout process is cumbersome. Online retailers should choose easy-to-use platforms for your business, like Shopify or Etsy, so the customers wouldn't have to get frustrated about a complicated and confusing checkout process.
Your ultimate goal is to sell. Answering these questions will help you construct a clear, step-by-step action plan that will lead you to that goal. Just winging it is never a good plan. 
Researching your competition is also part of the planning stage. The last thing you want is to give an offer that's less appealing than your main competitors. You don't want to be caught off-guard and offer a 10% discount while offering 50%. 
Think about other ways of beating your competition without hurting your profit margins. For instance, what extra incentive you could offer. Leveraging your bestselling items or turning slow-selling stock into gifts could be a feasible option. 
Research shows that shoppers respond particularly well to the following incentives:
9 out of 10 consumers cite free shipping as the topmost incentive to shop online more. Did you know that? indeed they do. Orders with free shipping average around 30% higher in value. 93% of online buyers will buy more goods if free shipping is available, whereas 58% of consumers will add more items to the cart to qualify for free shipping.

50% say that limited-time offers help them decide when/where to buy 

25% say that a free gift with their purchase is an appealing incentive

People love discounts. Adjust your pricing politics so your customers end up nice and satisfied.
Determining which deals and discounts would appeal most to your target audience is incredibly important. Pulling the right triggers and tapping into the most potent emotions will help you generate more sales. Discounts count!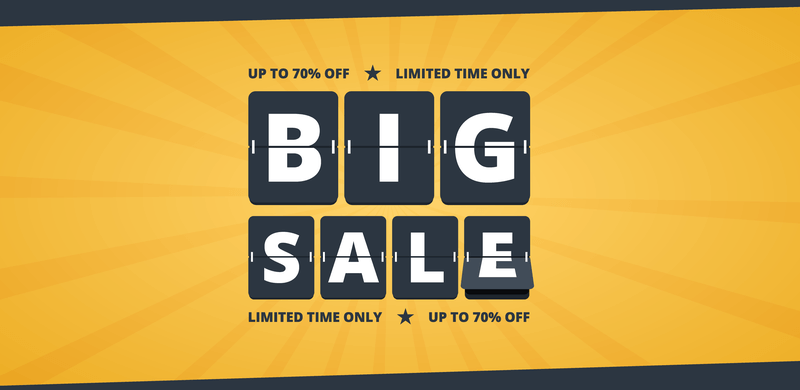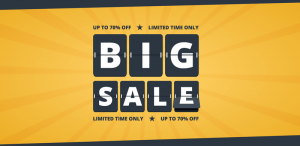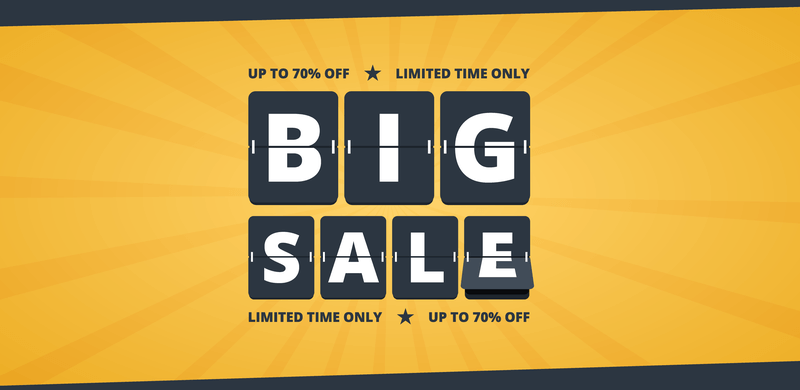 eCommerce marketers swear by certain merchandising tactics, including countdown timers, appealing discount politics, loss leader pricing, optimizing for mobile, and implementing teaser campaigns via social media. 
Be sure to set up the countdown timers in a prominent spot on your store to elicit a sense of urgency and prompt your prospects to buy now (or regret when the sale ends).
Loss Leader Pricing Is Another Interesting Concept to Explore
It basically means you select one or more popular items and sell them below their market cost (at your own loss) in order to get customers to come to your shop rather than go to your competition. That's in the hopes that once you get the prospects browsing around your store, they'll be tempted to add additional items to their basket. And the profits you make from those other items will compensate for your loss on the leader. 
Lastly, Consider How You'll Drive Customers to Your Store.
A trusted and much-touted tactic is PPC ads. I won't get into the nitty-gritty of how to set them up, but let's just establish the fact that it's like playing your ace in a card game. The two key questions you should ask yourself before investing in PPC ads are: 
1) What will your offer be? 
2) Do you have enough stock? 
Similarly, set aside time for your social content calendar – that's a no brainer. Before the promotional campaign goes live, most retailers sort out their social posts and promotional emails that have the potential to help them generate traffic and create buzz. Scheduling teaser posts, last-chance notifications, and reminders in advance is a surefire way to make the most out of this sales opportunity.
Be sure to orchestrate all your assets to go live at the same time for maximum impact and exposure. And even if you've automated most of these efforts (social posts, emails, sitewide discounts, PPC ads, etc.), allow yourself some time to check that everything deploys as planned and without major mess-ups. 
At this point, leveraging the leader loss pricing strategy could be your best bet to increase sales almost instantly. For instance, some eCommerce shops offer a huge price drop for the first 50 customers only or make irresistible limited-time, limited-quantity offers to drive a high volume of traffic. 
Keeping the big picture in mind, you should also focus on getting your upselling and add-ons right. You could be making tons more money just by getting your customers to slightly increase their orders. Amazon is renowned for its upselling powers and makes the most out of the "Frequently bought together" and "Customers who viewed this item also viewed" suggestions.
Build some jaw-dropping last-minute deals to draw in bargain hunters. Preparing some last-minute deals to go out via email and social media is an effective way to capture the last-minute shoppers' attention and drive quality traffic.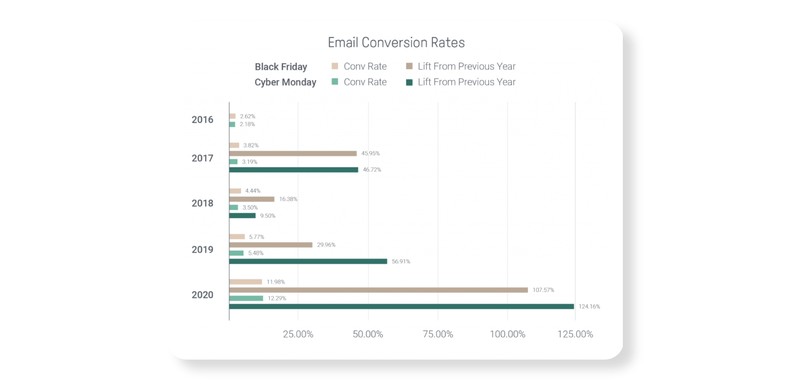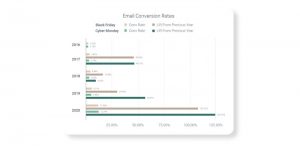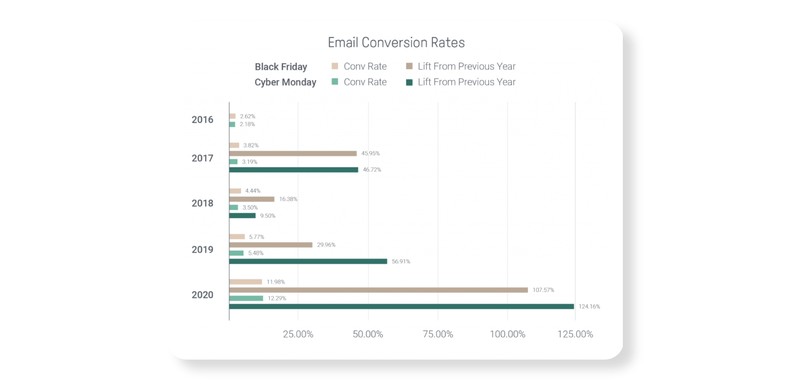 According to Omnisend, email delivered the best conversions during the Black Friday and Cyber Monday sales in 2020: 
In Q3 of 2020, the conversion rate of promotional email sends was 7.66%, comparable with the 7.26% in October. As consumers began their holiday shopping, they turned to email to do so. The email conversion rate in November increased to 8.66%, a whopping 143% year-over-year increase. 

The conversion rate on Black Friday for a promo email reached 11.98%. This number reached over 12% on Cyber Monday, marking a greater than 100% year-over-year improvement on both of the days. On Giving Tuesday, the day after Cyber Monday, it reached nearly 16%.
During the Cyber Weekend, we see that one of every 8 subscribers who clicked on an email made a purchase.
To get more customers to engage with your emails and posts, include keywords like "Black Friday" and "Cyber Monday" in your subject line and copy and use segmentation to make emails more personal and relevant to each customer group.
While there are some helpful, general trends out there that can inform your decision about which products to promote and how nothing will beat your own sales data. 
Once the Cyber Week shopping craze dies down, remember to gather and analyze your sales and marketing data. This is the only way to figure out what went well and why, which tactics should be scrapped, and how to make sure you do better next year. 
The most successful shops begin preparing for the next year's biggest shopping event soon after the New Year to give themselves plenty of thinking and implementation time and avoid last-minute chaos. 
So, reflect for a bit, and then move on to data-driven action.
Your Cyber Weekend To-Do List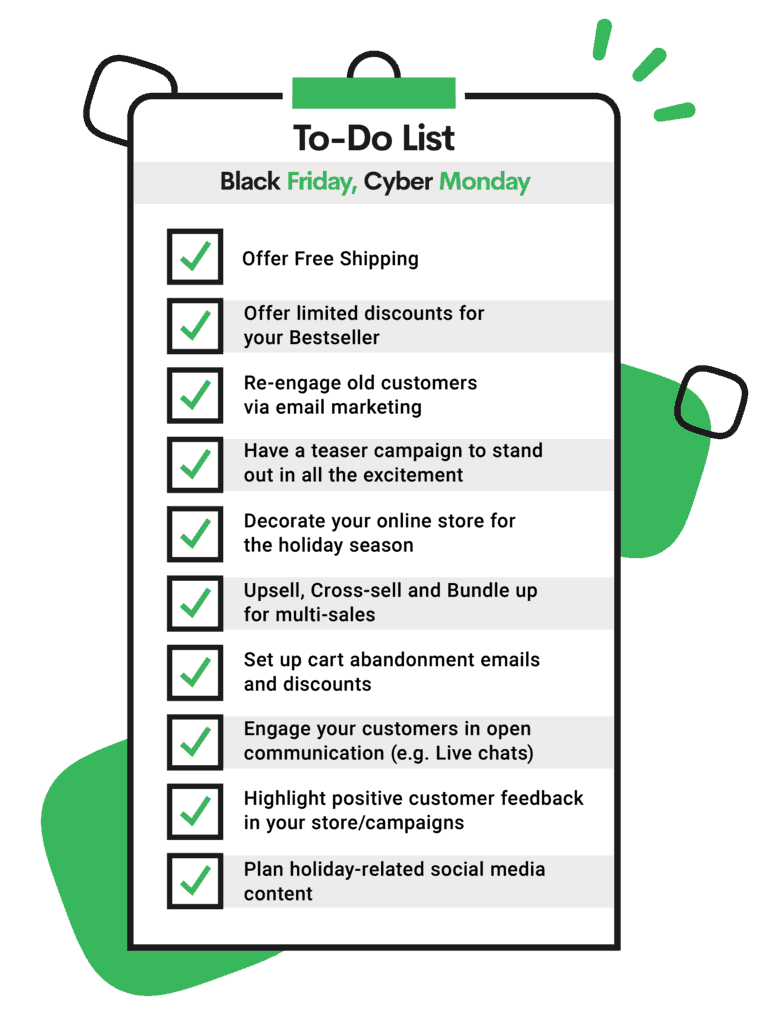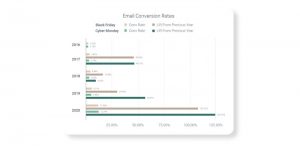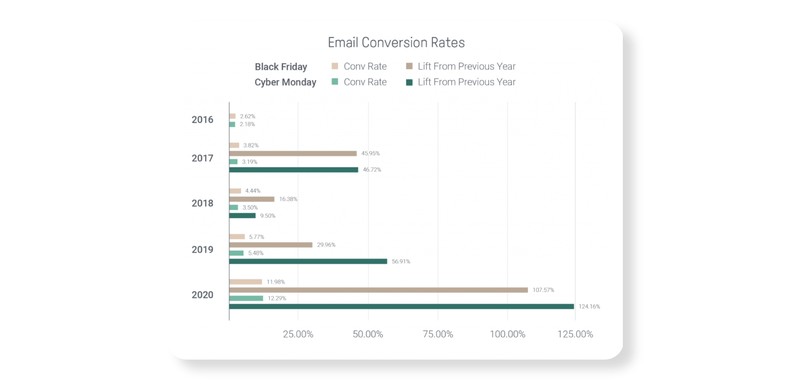 Share the article
Topics