Top 25 Personalized Best Friend Gifts for 2023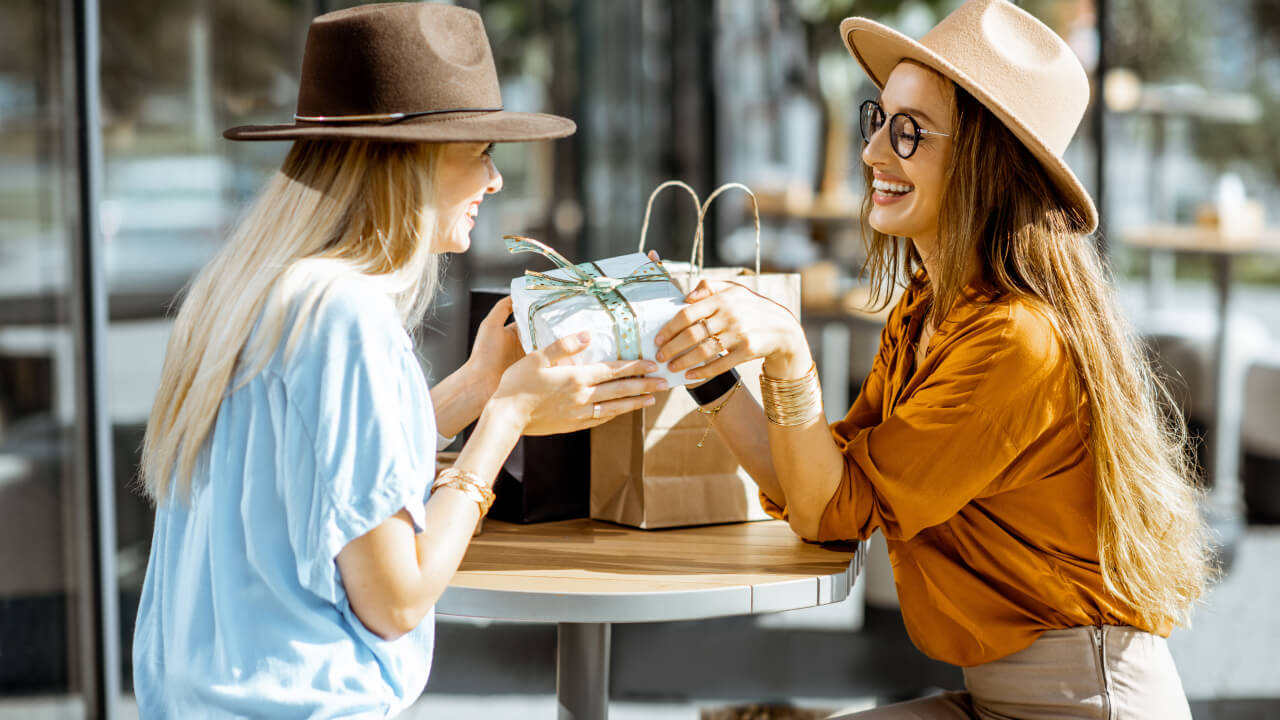 Every bestie deserves a thoughtful and meaningful present – on International Friendship Day and special occasions all year round. And what better way to show appreciation than with personalized best friend gifts?
Gift-giving with a personal touch is the perfect way for best friends to express their love and gratitude – with a special message or photo representing their amazing friendship. So, if you're looking for best friend gift ideas for your bestie or online store – you've come to the right place.
25 Personalized Gift Ideas for Friends
We've compiled a list of 25 unique product categories for personalized best friend gifts on any occasion. Customize and surprise your brother from another mother or sister from another mister with personalized gifts. Practical, fun, meaningful, or ridiculous – design customized gifts for best friend celebrations.
Best friends deserve the best gifts – and rightfully so. And these gifts come in an envelope – perfect for long-distance friendships and sentiment. A greeting card is the best gift for someone that has everything. It doesn't take up much space, it allows plenty of customization, and still makes a friend feel appreciated.
Best friend coffee mugs and tumblers are classic gifts among BFFs and family. Practical and sweet, they remind us throughout the day that someone cares. Whether enjoying a beverage at home or on a lunch break at work, best friends' mugs will be the gifts that keep on giving.
3. Water Bottles and Travel Mugs
Don't forget to remind the beauty of friendship while out and about. Whether hiking, working out, or commuting – custom travel mugs and bottles will let you take your BFF on the go, no matter the occasion. Fun, stylish, and practical – a mug or a bottle is the perfect gift, making sure a friend stays hydrated and remembered.
Consider old-timey options with a modern twist, such as best friend photo gifts. This can be a custom picture frame, full-size canvas, or matching personalized best friend keychains displaying your joyful smiles and memories. Best friends usually have some epic photos together – and this is the perfect way to cherish them via personalized gifts.
Personalized gifts can be fun and super practical at the same time. Let's talk tech. Every friend owns a phone that you can utilize for your surprise. Design custom phone cases, iPod cases, wireless chargers, phone holders, or even desk stands and create fun – yet handy personalized gifts for friends.
Best friends don't dress to impress – they dress to express. Themselves, their friendship, and life itself. Create customized gifts for friends in the form of apparel for every BFF to show the world how much their bestie and friendship mean to them. From matching t-shirts to quirky socks and a whole collection of BFF clothing – the Printify Catalog has it all.
7. Jewelry & Jewelry Boxes
Personalized jewelry or jewelry boxes are epic custom gifts – perfect for displaying and safekeeping favorite accessories and BFF memories in style. Design best friend name necklaces, add a joke or meaningful imagery to the box, and create the perfect gift for your bestie.
Think about your friends. Gifts can be cute, ridiculous, loving, or all of the above – combined with comfort and style. That's where pillows come in handy. Indoor, outdoor, square, or round – our Catalog has a variety to discover. And most importantly, you can customize these gifts for any occasion – your bestie's wedding, birthday, or graduation party.
And what goes together with a one-of-a-kind pillow? A totally unique – or matching – one-of-a-kind blanket. Soft fleece, velveteen, and hooded ones will be great for a movie night with your BFF. While a comforter will be a nice addition to anyone who appreciates personalized comfort.
Personalized best friend gifts can now come in the shape of unique activities. Especially admired by those friends who spend time together on game nights as a family. Picture this – best friends uniting around a table to put together a one-of-a-kind puzzle that represents their friendship in a creative way. Or an unforgettable poker night with a custom card deck. Unique, creative, and easily achievable – with Printify.
11. Notebooks and Journals
Best friend journals and notebooks are unique and sentimental gifts. They are the perfect place to write down your favorite adventures, memories, and secrets only a best friend would know. Marking every page with cool and sweet entries from their everyday life in a one-of-a-kind journal with a custom cover will make the experience and friendship extra special.
With mugs or t-shirts, it's simple and clear what kind of gifts to spend your time on. While it might seem a tad more difficult for bags – it doesn't have to be. Our Catalog stores a huge variety, depending on the best friend's interests, hobbies, and preferences. Create a cool tote for eco-conscious friends, a gym bag for the active ones, or a make-up pouch. The choice is yours. 
13. Pins, Magnets, and Stickers
Some best friends appreciate the little things in life. And by little, we really mean small knick-knacks to gift for friends, kids, and family. Those include stickers, magnets, and little pins with personalized art to showcase. Browse our Catalog for different types of prints, materials, and shapes to create your own mini-sized memorabilia.
14. Unique Party Supplies
When it comes to best friends, gifts can be slightly selfish as well – but in a good way. We're talking about items friends can use together. And the winners in this category are, without a doubt, party supplies. From personalized shot glasses or mason jars for summer cocktails to customized ice buckets. These gifts will make every friend's gathering a blast.
Fill best friends' houses with delicious scents and memories through custom candles. Every candle lover will cherish the personal touch of this gift. The romantic light, healthy soy wax, and wonderful aromas will fit every home, setting, or occasion. Candles are personalized gifts that keep on giving.
16. Custom Sportswear and Accessories
We all have those athletic friends who treasure the gym, hiking, yoga, or workouts. And those friends deserve something extra special that showcases your support for their health and lifestyle choices. From sports bras, shorts, and leggings, to yoga mats, towels, bags, and more – gift those active friends something sentimental – yet practical.
The opposite of athletic friends are those who enjoy the comfort of their own homes. These friends love snuggling with a good book, wearing comfy pajamas all day, and simply enjoying relaxing. And friends like that deserve appropriate gifts. Create custom bookmarks, slippers, pajamas, and other cozy items to improve their day with comfort and personalization.
Best friends create more than just epic meals in the kitchen – they create memories. And if your extended family loves cooking, consider customizing a collection of unique kitchen items that will match their home aesthetic and chef-like personality. From oven mitts and cutting boards to coasters, serving trays, and more – customize unique kitchen accessories for one-of-a-kind friends.
Some friends bond over gaming. From epic online matches to LAN parties and sleepovers – nothing creates a bigger bond than slaying dragons all night long. Design gift options for gamer friends who will appreciate a unique mouse pad, table mat, speaker, charger, or desk decorations that remind them of the time spent together in the dungeons.
Create a collection of unique posters to hang on friends' walls. These can be family-related photos, cool images from different hobbies, places, events, inside jokes, or inspirational quotes. Anything a friend would appreciate and gladly hang on display for others to enjoy.
What would gift-giving be without balloons? These evergreen party supplies are now available for customization – perfect for friend gatherings and special occasions. Surprise friends with heartfelt quotes, wishes, names, or images related to their special events, and put them on unique balloons for celebrations and memories.
While travel mugs are already epic and practical gifts, why stop there? With traveling being a whole niche of its own – you can combine that with friendship and design gifts every traveling BFF will appreciate. From passport covers and suitcase tags to suitcases themselves, luggage covers, toiletry bags, and more. These will be truly unique items, promoting friendship around the world.
Who doesn't love a cute plush toy to snuggle with? These little munchkins are ideal for friends who don't need material things or extravagant experiences to feel loved. If they appreciate the little things and smaller gestures – they will absolutely adore a little plush toy with a customized t-shirt just for them.
Some friends are fashionistas in the group – and you can customize gift options for them. From personalized belts and scarves to scrunchies, hats, socks, and more. Design one-of-a-kind accessories for those star friends who love to complement their outfits – and personalities – with flashy accessories.
If someone's bestie is having a baby, nothing will beat a personalized baby beanie, bib, or bodysuit – made with love from a best friend, especially if this is their first child. Best friends are basically uncles and aunties outside of family, and that's a bond as beautiful as any.
How to Make Personalized Best Friend Gifts With Printify
You can sign up, pick a gift, and customize it with Printify for free – in only a few minutes. Here's how it works.
Create a Printify account using your email address and a trustworthy password. Fill in the necessary information, and that's it – simple, fast, beginner-friendly. Our platform and its goodies are waiting for you.
Browse our more than 850 product Catalog and explore everything it offers. You can filter products by material, fulfillment location, and other important criteria. Once you've picked a favorite, click Start designing and create something epic.
Our super easy-to-use Mockup Generator has all the features you need to create mesmerizing designs for friends. Add text and images, create patterns, flip the design, scale it, move it around, and do everything else to customize it to perfection.
And there you have it! Your first personalized friend gift is ready. All that's left is ordering it for your friends or listing it online for others to buy and enjoy.
Why Sell Personalized Best Friend Gifts?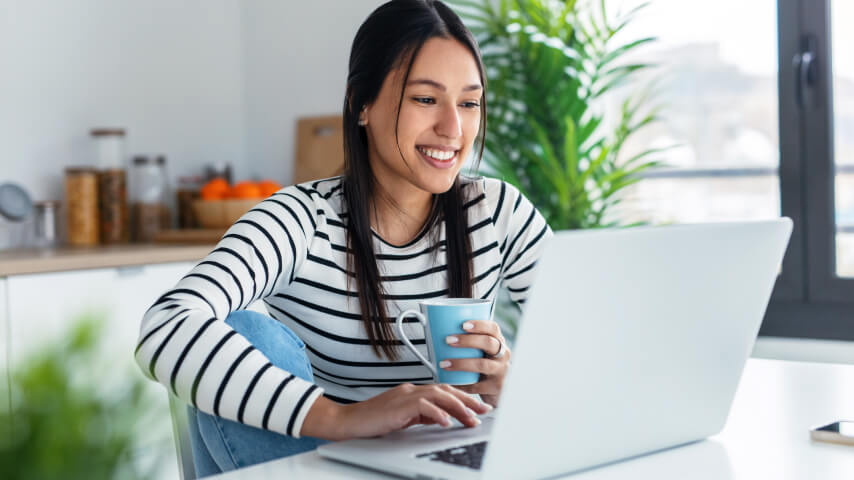 Because – this market segment is a goldmine that you shouldn't miss out on. In 2022, the global personalized gifts market reached $30.6 billion. And it's only expected to grow. 
People love to give and receive gifts. And with hundreds of special occasions, events, and seasonal happenings throughout the year – you have unlimited opportunities to design unique gifts for the best of friends.
Sell Personalized Best Friend Gifts With Printify
Why choose Printify? Because it's the leading print-on-demand company, ensuring merchants automated processes, seamless integrations, and the best prices in the market for a large variety of products.
Hopefully, this article gave you plenty of customized gift ideas for friends. Try one, two, a couple, or all – and help people appreciate their friends in personalized and unique ways. Partner with Printify and design gifts for BFFs around the world. Simple, fun, and risk-free. That's Printify. Your partner – and best friend – in print.
Share the article
Topics