How to Make Money on TikTok – 10 Ways to Try in 2024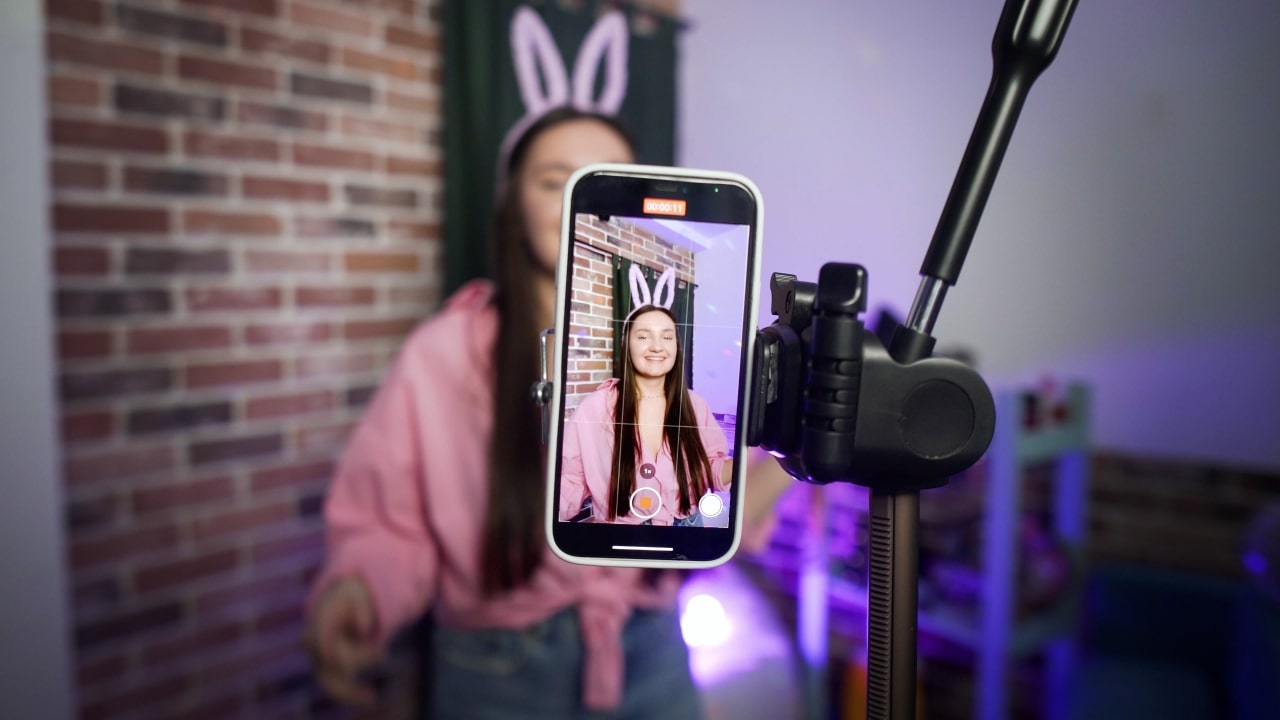 TikTok has taken the world by storm with 834.3 million active users in 2023. That's a large audience at your fingertips – waiting to be persuaded by your business offers.
Can you make money from TikTok? Yes, anyone can become a TikTok creator and earn money on this social media platform. You just need to know its secrets to succeed.
In this blog, we'll give you ten ways to make money on TikTok and answer a few additional questions along the way.
Sell Custom Merchandise to Your Followers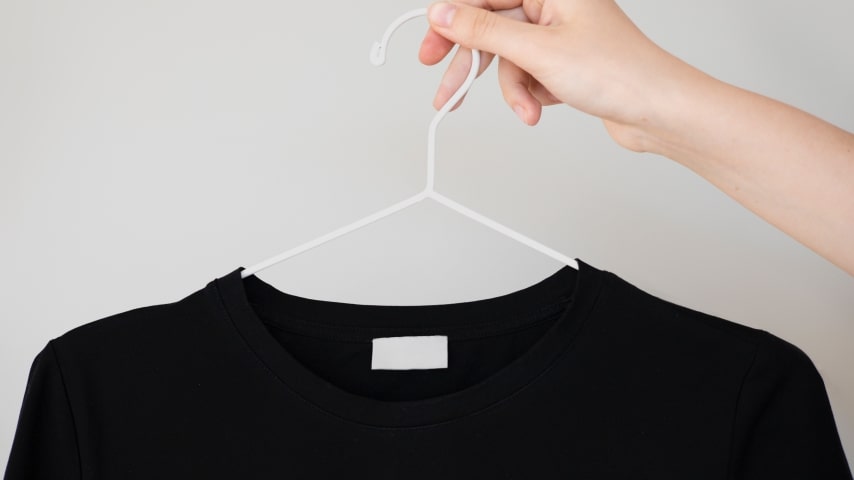 Monetize TikTok for your brand by selling your goods or services. TikTok is the perfect place to sell custom promotional products in more than a few ways.
Use the latest trends, music, backgrounds, and styles to advertise and sell merch. Grow your brand by selling artwork, apparel, accessories, and other products to your followers – learn how to sell art online.
Partner with print-on-demand companies like Printify, choose and customize your products, and start making money by entertaining followers with popping new items and designs.
The perk of being a TikTok influencer is selling custom merch to make fans feel appreciated and included in your exciting world.
Make money on TikTok by giving your most loyal fans the option to purchase your merch directly from a shopping tab on your page – start your very own TikTok Shop.
When ready, head down to the TikTok Seller Center. You'll need to fill out all the required legal information, submit a copy of your driver's license, and link your bank account.
Keep in mind that there are different rules for individuals and businesses and separate rules for regions of the world.
To start a TikTok Shop as an individual seller in the United States, you'll have to:
Hold a US passport

Be at least 18 years old
Sounds so simple that even a child could do it? Wrong. You have to be of legal age to start up a shop.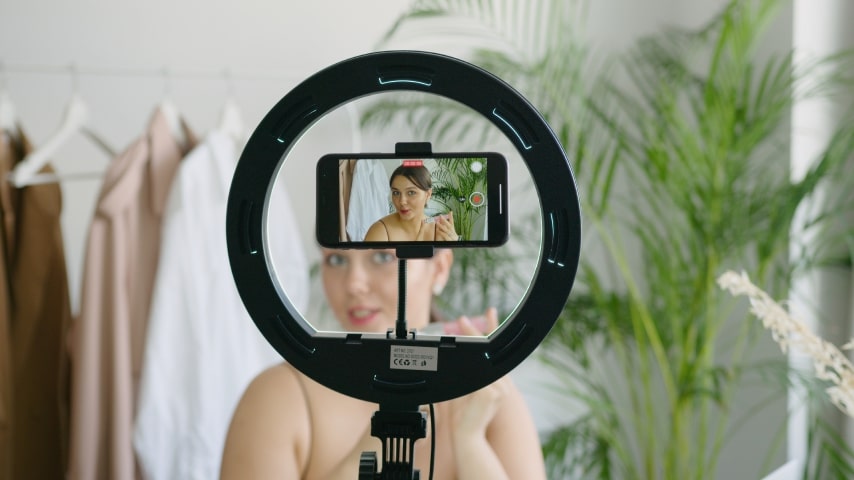 There's an excellent opportunity to monetize your online presence by becoming an affiliate and advertising businesses and services you align with – to your TikTok audience. Various affiliate programs online will offer you a commission from the sales you bring them.
You'll need to make sure that the business you promote through an affiliate link aligns with your brand and offers quality products and services.
If you become a Printify Affiliate, you'll receive a 5% commission on every sale made through your unique referral link with no order minimums or maximums.
Printify offers high-quality products for some of the lowest prices on the market, as well as excellent merchant support. These are just some of the perks that make it a top choice for those looking to start a successful affiliate marketing business on TikTok.
Join the TikTok Creator Fund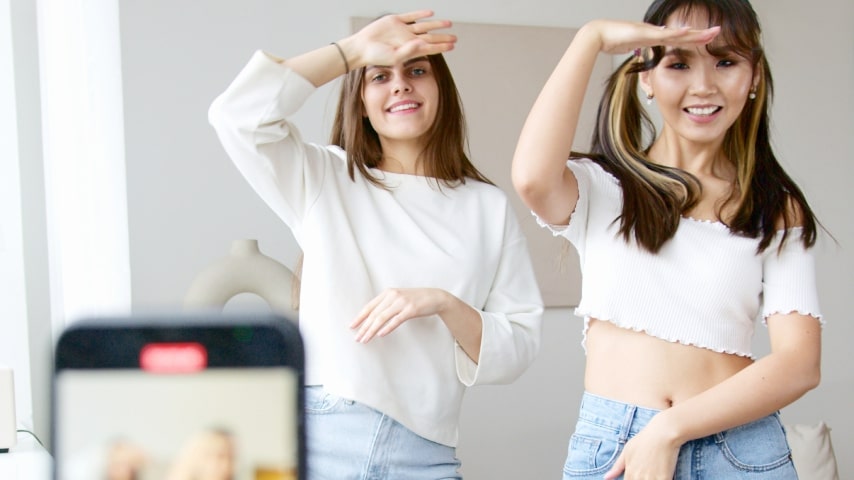 Join TikTok's Creator Fund. It's a program launched to pay content creators for their videos. Think of it as TikTok's partnership with you as a creator – a reward for sharing quality content.
The payment amount you'll receive from the Creator Fund varies depending on factors like your follower engagement, views, likes, and compliance with TikTok's Community Guidelines.
Within the Creator Fund, TikTok ads will be played before or after your videos, generating revenue from the ads being run and watched in the video. It's the first step in helping TikTok Creator Fund users monetize their page.
To be eligible for the Creator Fund, you should:
Be based in the US, UK, France, Germany, Spain, or Italy

Be at least 18 years old

Have at least 10,000 followers

Have at least 100,000 video views in the last 30 days

Meet TikTok Community Guidelines and Terms of Service
Speaking of TikTok monetization – you can collect tips from your followers. This is a feature introduced by TikTok in partnership with Stripe Connect.
You'll also receive 100% of each tip, although Stripe fees will apply.
Any person 18 years (19 in South Korea) of age or older is eligible to give tips, as long as they have a personal account and are from a region of the world with tip-giving enabled.
How to apply to receive tips:
In the TikTok app → Profile → Menu → Creator Tools → Tips → Apply.

Set up or log into your Stripe account.
Once you receive tips, you'll see them on your dashboard, but it can take up to 24 hours to appear in your Stripe account. Once Stripe processes your tips, they'll be deposited into your bank account weekly. You can update your bank account information through Stripe.
Tipping platforms can be a great way to expand your monetization options – connect to external tipping platforms like Buy Me a Coffee, Tipeee, and Ko-fi. Make sure to share these pages on your TikTok profile and in your videos to encourage your followers to visit them.
How to encourage your followers to give tips:
Create high-quality content. Provide your followers with something they'd like to financially support.
Explain tip-giving. Add a call-to-action in your videos or include a message in your bio. Your followers can purchase Coins through their profile Settings → Balance. After purchasing, Coins can be used to send out Gifts.
Offer incentives. Motivate your followers to give you tips by offering something in exchange for tip-giving, such as access to exclusive content or personalized shoutouts. 
This is an easy way to earn money on TikTok, allowing fans to show their appreciation by funding your work.
A short-form TikTok video works great not only as a way to sell products or earn tips but also as a tool for collecting donations.
Easily add a catchy call-to-action to your videos with a Donation Sticker, urging your viewers to donate to a charitable cause of your choice.
TikTok's donation stickers enable you to rally the community and make a positive impact for a cause that matters to you, but make sure it also aligns with your audience's interests.
Live Stream for Video Gifts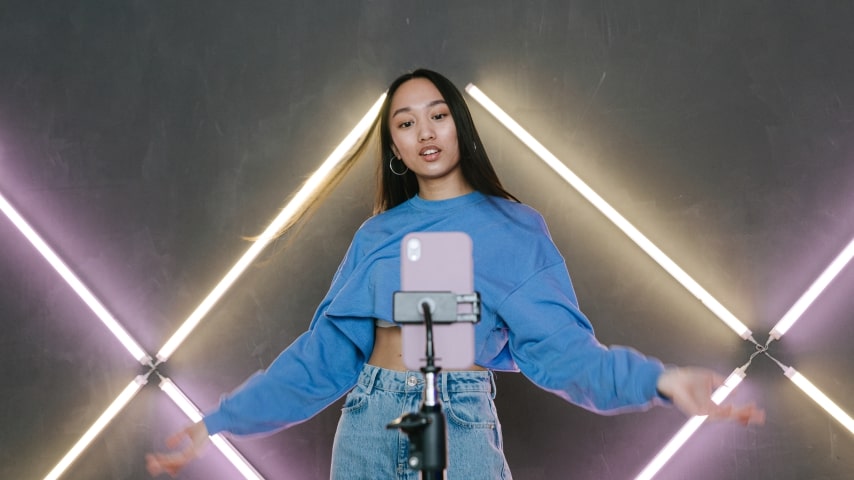 TikTok users can also purchase virtual coins and gifts to send to their favorite TikTokers during live streams. As a creator and someone's favorite TikToker, you'll be able to exchange the gifts you receive for diamonds.
Diamonds? Yes, but unfortunately, not real ones – it's the in-app currency you'll be using on your TikTok account.
Apply to enable Video Gifts if you meet the following requirements:
You live in a location where virtual gifts are available

You are 18 years of age or older (19 in South Korea)

Have at least 10,000 followers

You have an account that is at least 30 days old

You have published a public video in the last 30 days

Your TikTok account must be in good standing and adhere to the

Community Guidelines

and

Terms of Service

You have a Personal,

not

a Business Account
Be mindful that your videos are ineligible if they include:
Duets and Stitches

Ads, sponsored content, or promoted posts

Content that violates the Community Guidelines
In addition to virtual gifts from fans, TikTok pays you in virtual diamonds based on the popularity of your videos. The ability to earn virtual currency has created a closed economy within the TikTok community, with users exchanging gifts and diamonds with one another to support their favorite creators.
Features like this enable even more people to make a living doing what they love.
Engage in Influencer Marketing: Share Branded Content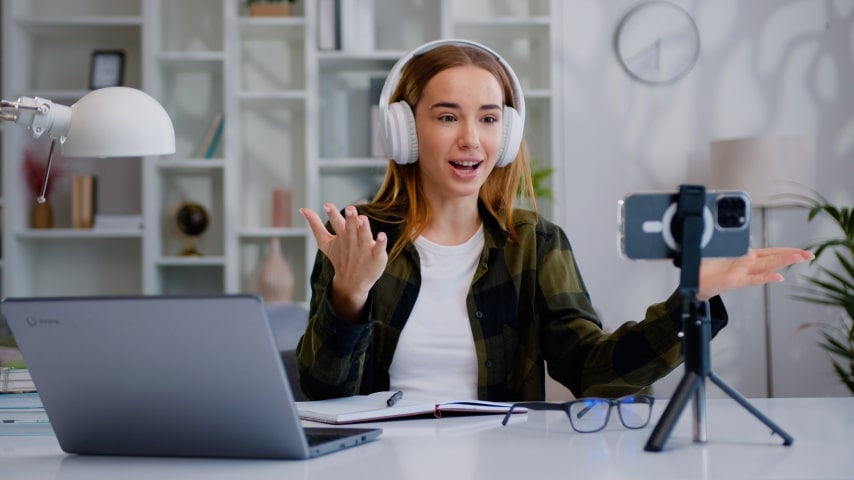 Influencer marketing is a popular advertising strategy that connects brands with social media influencers to reach their target audience in a more organic and personal way.
Join the TikTok Creator Marketplace. It's a win-win situation for you as a brand and creator, enabling you to earn revenue through creating or posting sponsored content – for your own brand or those you genuinely support.
A trusted influencer's recommendations

are important to many TikTok users, which is a clear way to solid revenue streams for many brands.

Partnering with influencers

in specific niches or demographics helps to

target an exact audience

with sponsored content.

Influencer marketing will likely grow in popularity

as brands seek new ways to reach new audiences and grow their business through sponsored content.
TikTok understands the value of influencer marketing and the importance of transparency, so all of these posts will need to align with TikTok's Branded Content Policy.
You must enable the branded content toggle when you publish sponsored posts, which adds a disclaimer to your partnership.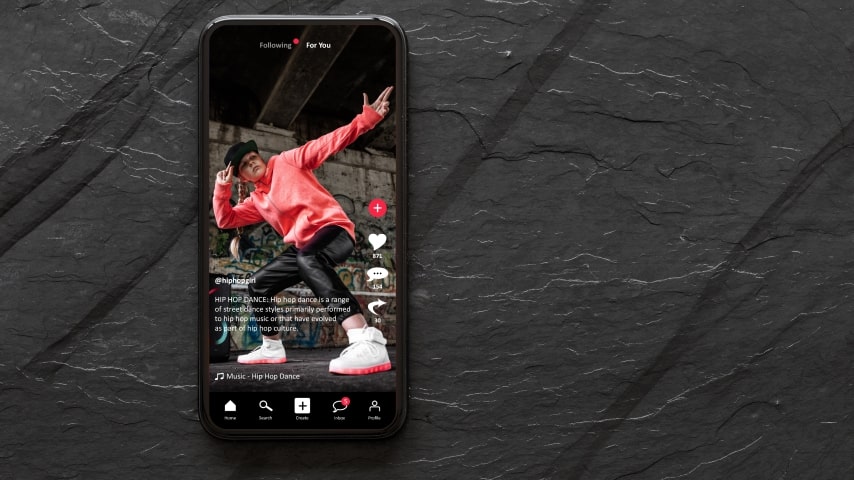 Stop wondering how to make good money on TikTok and start making money through ads. TikTok ads are one of the most powerful marketing tools on the platform, helping you reach new audiences and promote your own products.
TikTok offers various ad formats, and we'll take a closer look at all of them to best understand their differences and how they can make money:
In-Feed Ads
These are the most common ads on TikTok – they appear in the For You feed. They feel like native content, autoplay, and allow likes, comments, shares, and follows.
Additional features include call-to-action buttons, which can take users to any page, including external landing pages. The downside is that these ads must compete with other videos for viewer attention.
Upon opening the app, these ads will appear at the top of users' For You feed and enable viewers to like, share, and comment on this video ad. This ad can go up to a full minute, giving you more time to deliver your message.
The immersive experience eliminates competing content. It will work well in generating brand awareness, as it guarantees a high number of impressions.
The downside – it's easily identifiable as an ad.
Branded Hashtag Challenge
Hashtag challenges are a popular type of ad on TikTok that works more like a campaign. These ads will appear in the feed, featured banners on the Discover Page, and on the Hashtag Challenge landing page.
Brands create a challenge around a hashtag related to their product or service, and users are encouraged to participate by creating their own videos using the hashtag.
It can be popular with TikTok users, which results in higher audience engagement. It feels like organic content and works well to generate brand awareness.
A downside is that this type of ad fully relies on user engagement and interest to succeed.
These ads are full-screen ads that appear as static or dynamic visuals when a user opens TikTok. You'll only see one Brand Takeover ad per day.
The pros are that Brand Takeover ads deliver many impressions, which works great for establishing brand awareness. The downsides are that TikTok users won't be able to like or comment on a Brand Takeover ad, and it's also more identifiable as an ad.
Either a positive or a negative, depending on which side you approach it from, is that users won't be able to skip these ads.
This type of ad comes in the form of customizable stickers, filters, and other visual elements that can be added to users' videos. They're particularly popular among younger audiences.
You can increase engagement, build brand awareness, and strengthen your overall marketing strategy by leveraging Branded Effects. However, it's important to note that partnering with an influencer may be necessary to truly maximize the impact of these effects.
Once you submit an ad, it will be placed through the TikTok ads review process, which takes 24 hours on average. You'll receive a notification once the review process has finished.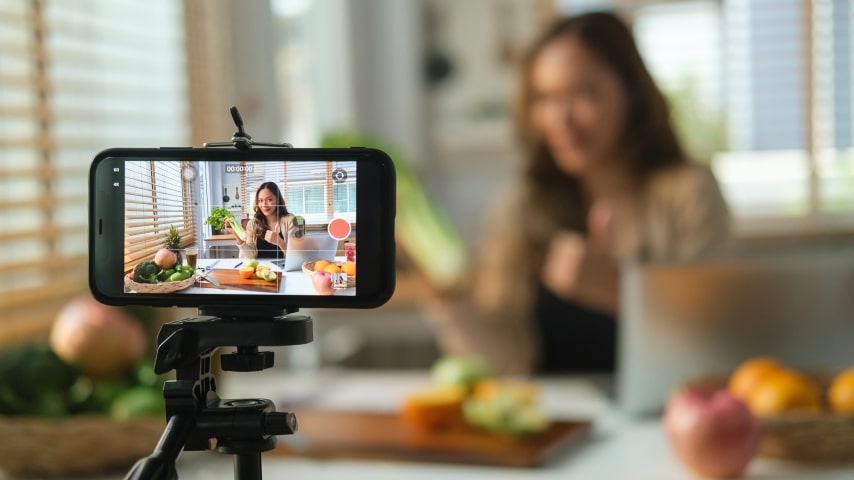 Utilize your audience's interest in your TikTok posts by offering memberships. Create content behind a paywall and set your subscription costs low – for starters – to attract more subscribers. Members gain exclusive access to one-of-a-kind content while you're earning money.
TikTok's membership program can be an excellent way to monetize your content and build a loyal following. Fans can subscribe to your channel for a monthly fee and gain access to exclusive content like live streams, a subscriber-only chat, custom emotes, and subscriber badges.
Offering a membership program can provide you with a reliable source of income and help you build a more engaged following. To be eligible for the TikTok membership as a creator, you must have at least 100,000 followers and be over 18 years old.
Once you're approved, you can set your membership prices and offer various perks to your subscribers.
Crosspost to Other Platforms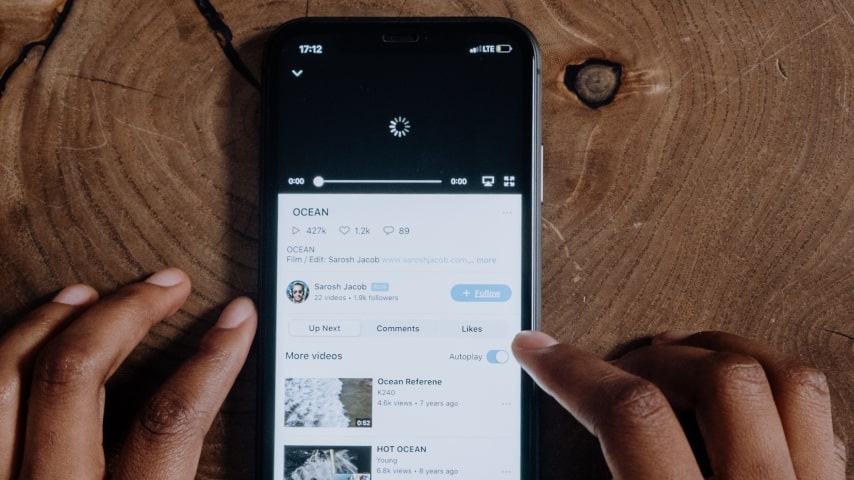 Crossposting your TikTok content to other social media platforms like YouTube, Facebook, and Instagram can help expand your reach and build your following on multiple platforms simultaneously.
With just a click of a button, you can share your TikTok videos to other platforms, allowing you to use the unique features of each platform to grow your audience.
YouTube is a great platform for

longer-form content, so consider creating longer versions of your TikTok videos or sharing behind-the-scenes footage. 

Instagram and Facebook, on the other hand, are ideal for

visually stunning content, such as eye-catching thumbnails and captions to accompany your TikTok videos.
Cross-post to multiple platforms to reach new and younger audiences, building a more engaged following.
Plus, repurposing your TikTok content for other platforms can save you a lot of time and effort.
Start a POD Business and Sell on TikTok With Printify
Find the best print-on-demand service and sell merch to your TikTok account followers.
With Printify, you can create or upload custom designs and sell them on products like t-shirts, phone cases, balloons, shoes, and more, without handling shipping or inventory.
Using TikTok's massive user base, you can reach a large audience and showcase your products through engaging videos and product reviews. With the ease of setting up a POD business with Printify, you can focus on creating content that resonates with your target audience while we handle the rest.
So there you have it. These are ten awesome ways how to monetize TikTok, drive traffic, and earn money with authentic content from various TikTok audiences.
How do you get paid on TikTok? There are many ways to explore. Whether you're selling custom merchandise, joining the Creator Fund, doing brand deals, or running influencer campaigns – there's a strategy here that will work for you.
TikTok has become a powerhouse for making money for content creators and businesses around the globe. With over 834 million users, the app has proven to be an effective platform for advertising the content you create, and there's never been a better time to start monetizing it.
So go out there, have fun, and get those coins rolling in!
Share the article
Topics