How to Design a Product and Sell It Online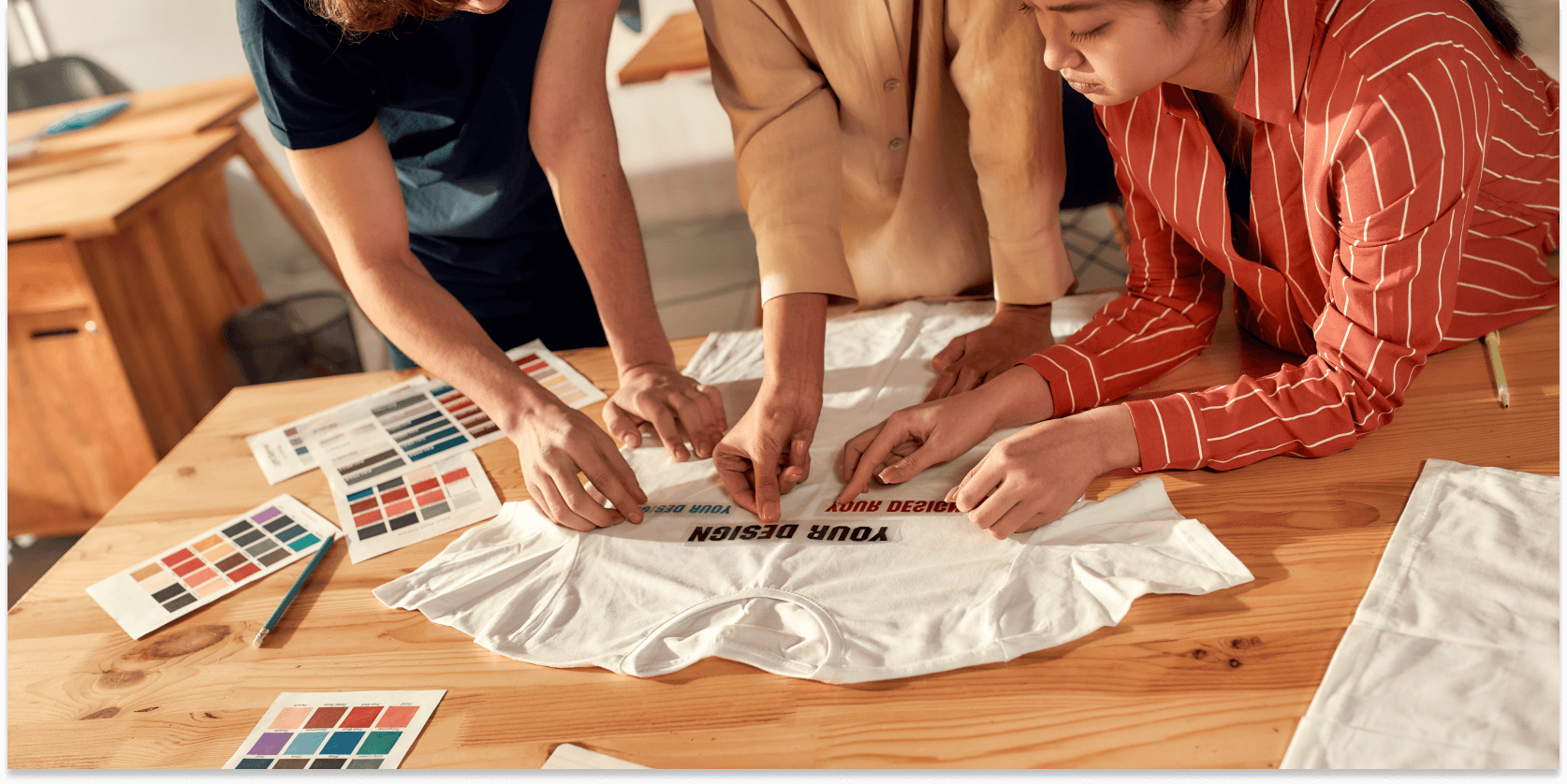 Want to know how to design a product but don't know where to start? We got you. With print on demand dropshipping, the possibilities are virtually endless. And with our super cool product design tool and easy-to-use user interface, it's way easier than you think.
Getting Started With Product Design
If you're just getting started, you'll need to know where to find inspo, how to design a product, and what to do if you're no pro and need to hire a designer to make your ideas come to life, what products to sell. No worries – we've got you covered.
Not so long ago, the topic on how to design a product was filled with so many mind-boggling variables: a significant up-front investment — purchasing a minimum amount of the goods as stated by the manufacturer, paying for a warehouse, packaging, and other overhead costs. And keep in mind that all that was even before you even took a single order. Thankfully, the print-on-demand dropshipping method has made it possible for anyone to design a product and sell it online with little or no upfront costs. 
The Three Pillars of Product Designing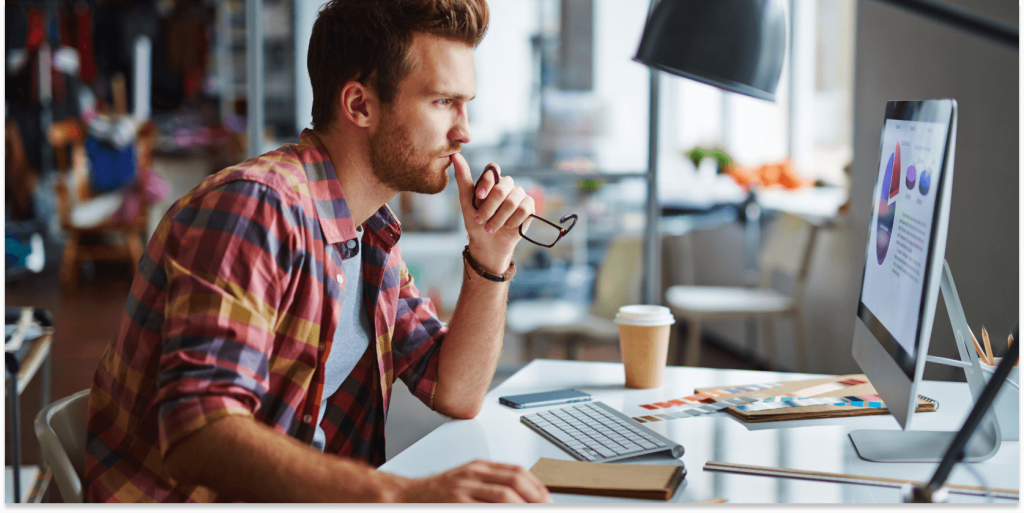 At this moment, you might be asking: How to get started? How to design a product? How to find the tools and instructions needed? Well, all the tools you need are all right here on Printify — excellent customer service, a vast catalog of blank items, and the best printing partners who take care of fulfillment, packaging, and sending the goods to your customers. These are three pillars of an eCommerce business, product designing, and Printify takes care of all three of them for you.
Below I've rounded up a bunch of great reasons why print on demand is the best option for your online business and why Printify is your best option. With this little guide's help, you will learn how to design a product––from t-shirts to stickers, from print-on-demand notebooks to travel mugs––and sell everything online.  
Why Choose Printify
It's simple, working with them is a walk in the park – it's free, foolproof, and hella lucrative. Printify offers a vast number of customizable products, including t-shirts, hoodies, sweatshirts, mugs, bags, socks, and even custom aprons, jackets, dog beds, and shoes. Printify offers both custom on-demand printing and embroidery on many of their clothing products and provides a range of non-apparel items, such as pins, phone cases, stretch canvas, wall clocks, posters, custom baby blankets, magnets, and more.
Printify Provides You the Instruments to Sell More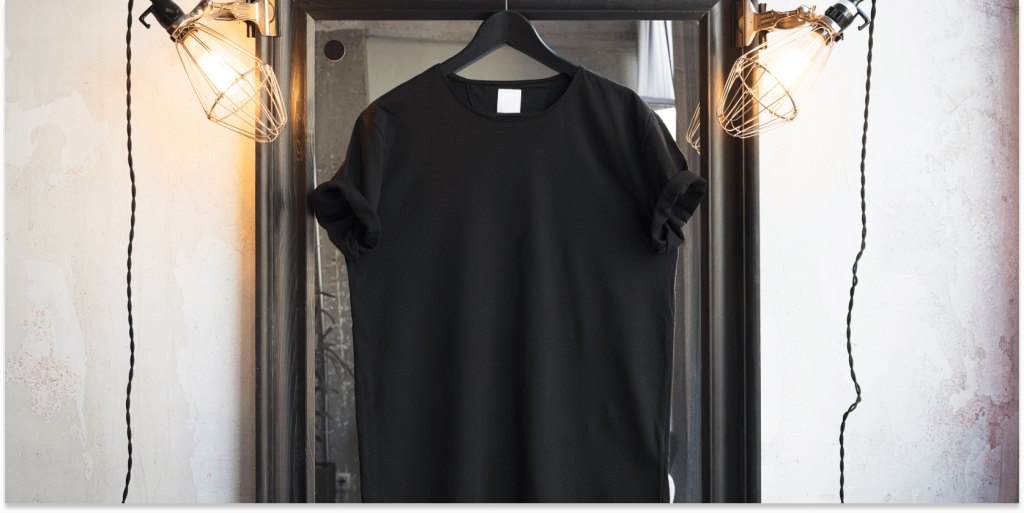 1. Streamlined fulfilment
Printify's printing partners handle order fulfillment so you can focus on marketing and growing your brand. Design your products, publish them to your store, and Printify handles the rest without you needing to do a thing when a sale happens.
2. Production Network
Printify lets you freely choose the printing partners you wish to work with. Choose based on what's essential to your business – product offering, price, and location. Save on shipping costs and crucial fulfillment time by shipping from providers closer to your buyers.
3. Save More with Premium
The Printify is free of charge for everyone. You can integrate your sales channels and publish as many products to your stores as you want. But with Premium, you get 20% off on all products drawing more profit.
4. Easy Integrations
The Printify platform is integrated with some of the most popular online marketplaces in the world: Shopify, Etsy, Wix, Woocommerce and others. Choose one or choose more that best matches your needs.
So how to design a product and sell it online? Continue reading and follow the 4 simple steps below. 
Step One: The Idea of Product
First, you have to pick the product or line of products you want to sell. And here's the good news: with print on demand (POD), starting is very easy and very free. The only resources needed are your time and ideas. That's right – signing up with Printify will cost you nothing, nor will connecting a Shopify, Etsy, eBay, Wix, and WooCommerce. You only pay them after you've made your first sale. 
POD dropshipping business model allows you to design and publish many various products without worrying whether your idea will be well-received by the public. With POD, you can quickly move on to another idea if the first one isn't a winner. 99% of all the newbie entrepreneurs' ideas are mostly terrible and/or something like that already exists on the market. But that 1 percent of great ideas is how online businesses generate income. 
The Struggle Is Real. Or Is It?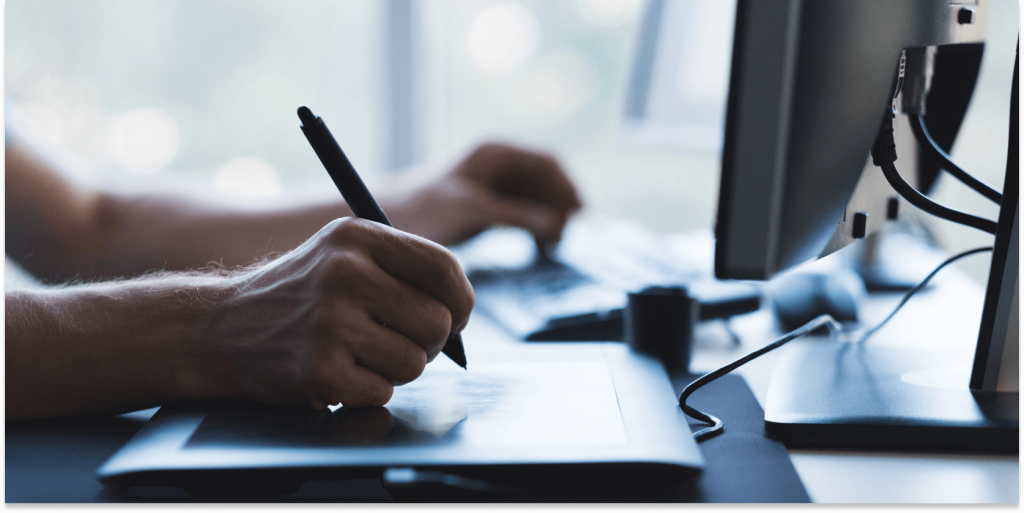 Are you struggling with the product designing? When trying to figure out how to design a product, think of something you love: color, print, animal, etc. and design, let's say, a t-shirt with that motif. For example, if you love cats or geometric shapes, design a product that you yourself would love. Remember, if you love something like that, it is more than likely that thousands of people out there will love it too. Laptop sleeve with cute kittens? Sign me up for two! 
If you think your taste is way too specific or niche, another way to get started is to try designing something for your best friend. What do they like? With that in mind, tackle the task of designing something special for them. 
One of the best things about running a POD dropshipping business is the versatility of the available products. Especially when you use Printify whose catalog consists of more than 300 blank products for you to customize and go nuts with. You can choose to add your gorgeous designs to mugs or t-shirts only or broaden your audience with other popular product categories. You could sell apparel, wall art, home decor, various accessories, custom drinkware, etc. The best part? Printify's product catalog is ever-growing. 
Apparel Product Design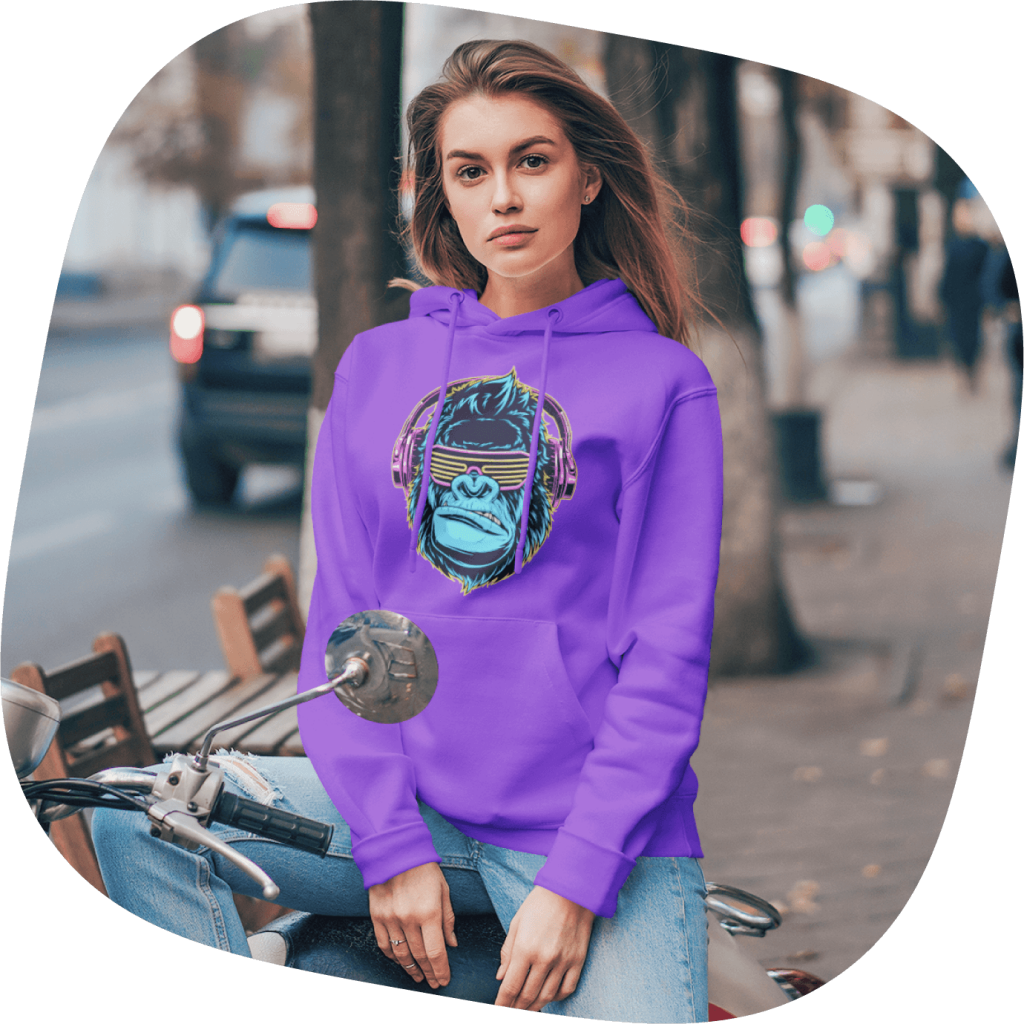 Hoodies, t-shirts, and clothing, in general, are often the first products that come in mind upon launching your first eCommerce store. There is an abundance of fun designs, holidays, and marketing niches. But we suggest being smart and branching out and trying various other products available in our catalog to increase your chances of making a profit. If your customers love your t-shirts, they will probably also love your designs on mugs, home decor, accessories, etc.
Fact: Almost everybody loves t-shirts. A cool shirt can tie your entire outfit together, be a neat conversation starter, or help you make a political, religious, or other statements.  
Home Decor Design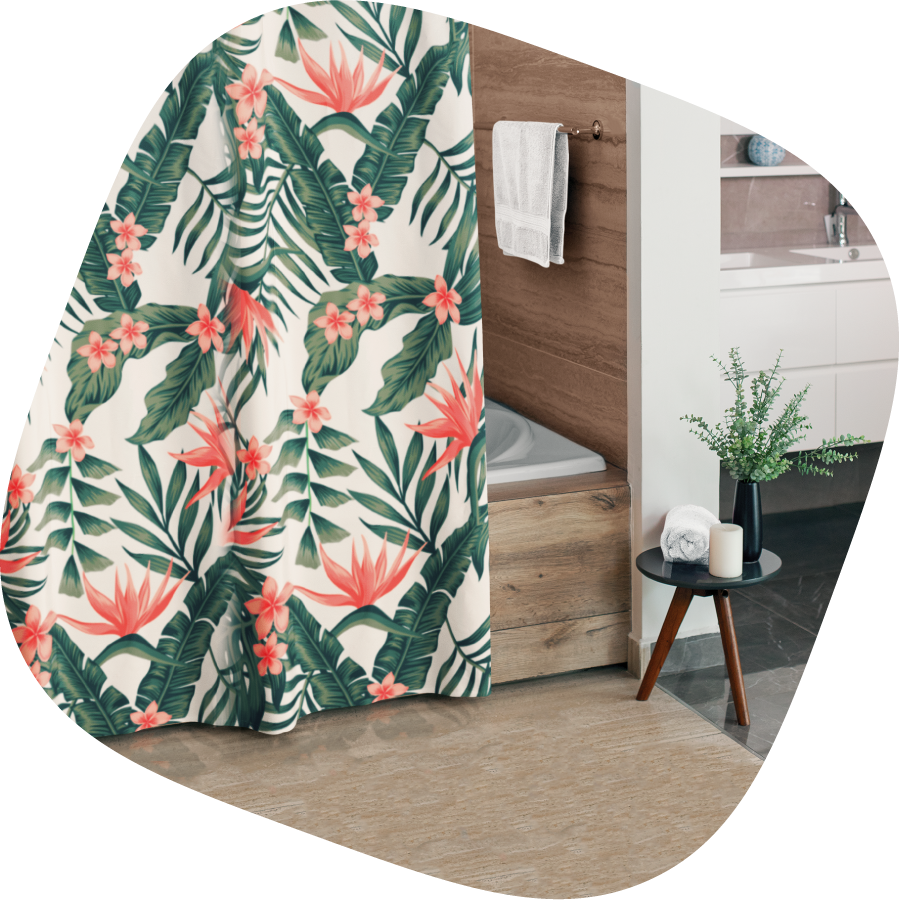 Home decor is such an exciting category, especially with COVID-19 when people spend so much time at home. During the pandemic, we noticed a significant increase in the cushion, stationery, and blanket sales. You can also sell such cool custom items like shower curtains, dog beds, Christmas stockings, area rugs, etc. Are your customer's dog lovers? Try your cute dog design on a soft as a dream dog bed! 
Wall Art Product Designing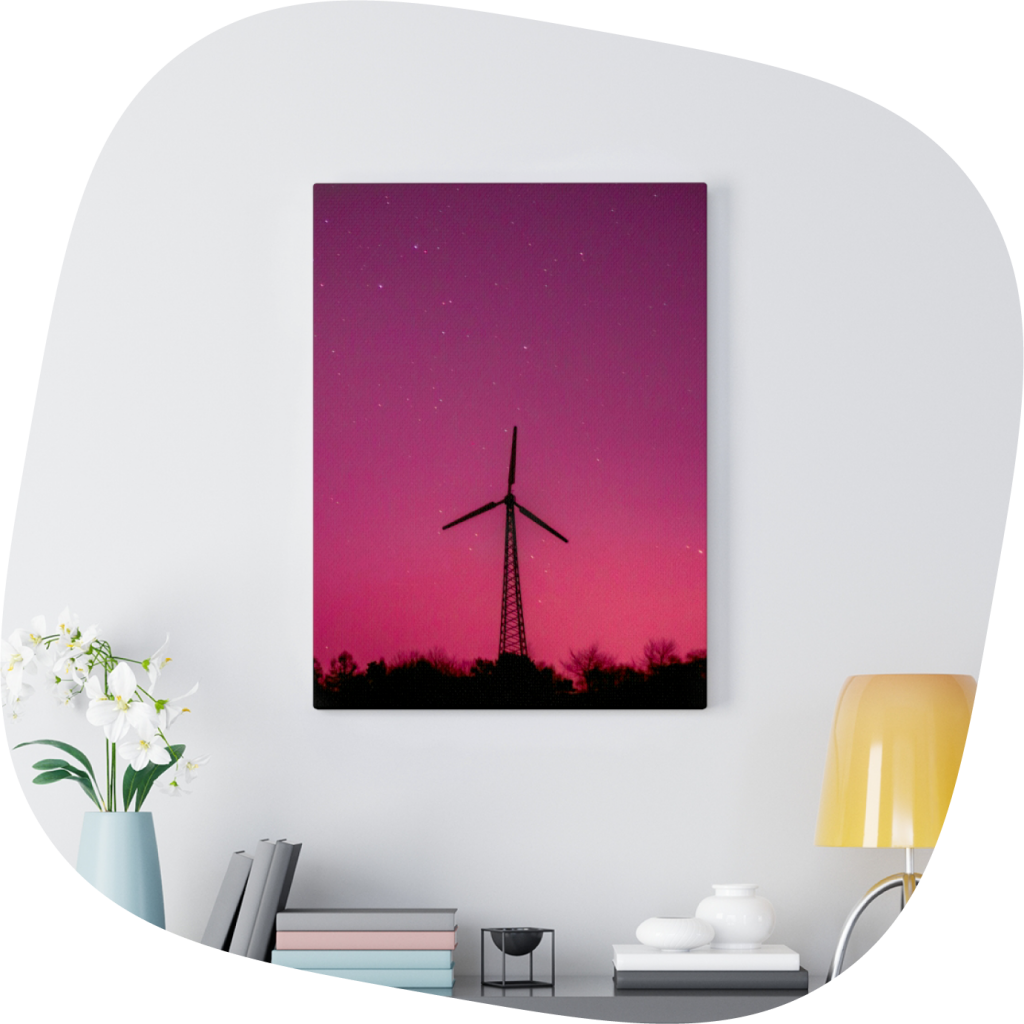 Another product group that has become increasingly popular are various types of wall art. You can sell your designs on posters, stretch canvases, wall clocks, tapestries, and wall decals.  
Drinkware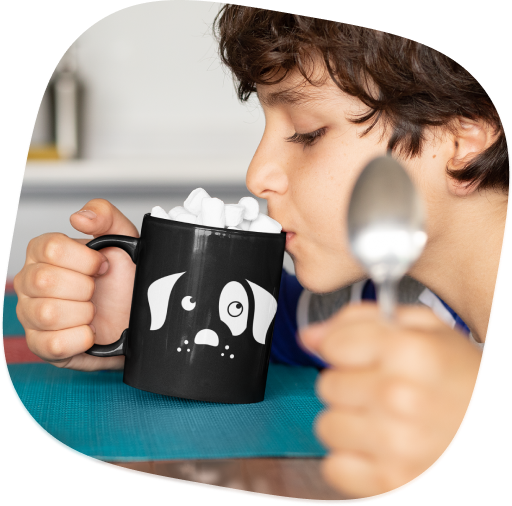 You've surely noticed hundreds of travel mug and water bottle designs. But why not create your own? As more and more people pay attention to a more sustainable living, reusable drinkware is a hot item to sell.  
Various Accessories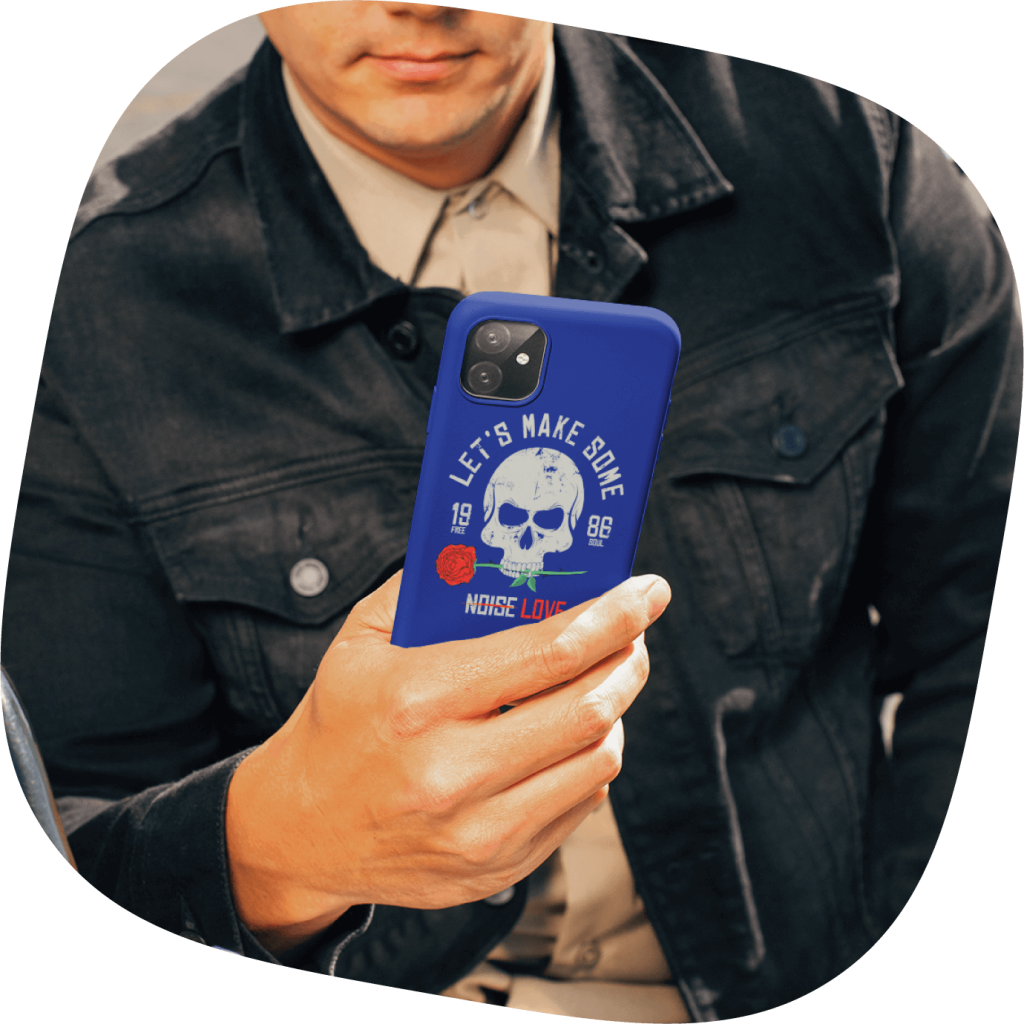 In Printify's catalog, you will find many clever accessory blanks for you to adorn with your designs: phone cases, luggage tags, pins, jewelry… because when you are just starting your online store, it's a good idea to test your art on a bunch of different products to see which ones resonate with your audience. It won't cost you a penny!
Design for Your Audience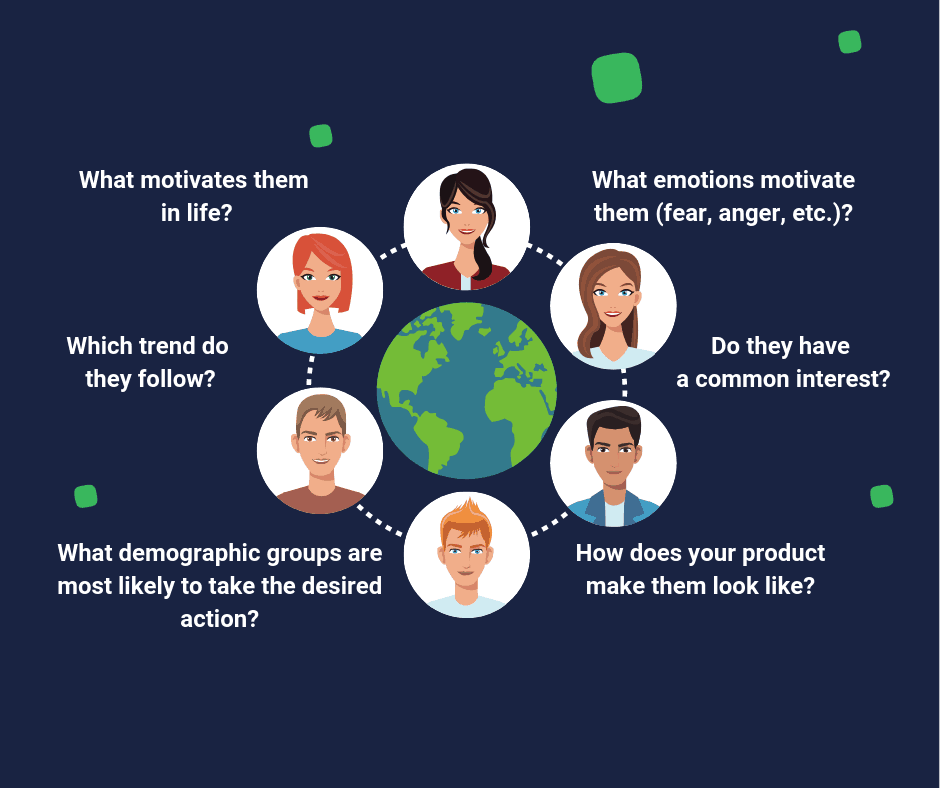 When you're just figuring out your designs, and learning how to design a product, don't focus on things you can sell to one person; Put your focus on designs that cover multiple niches. Try looking for a vague concept that you can easily adapt to apply to a different niche. It's called personalization. Personalized products are becoming increasingly popular and are smart to use to appeal to broader audiences. With Printify, you can easily adjust your designs for a more personalized experience your buyers will love.
To give you an example, create a template that says, "I like dogs and like maybe 3 people" or "If you don't like dogs, you won't like me. And I'm OK with that."
You can change 'dogs' with any popular topic – TV shows, other animals, foods, beverages, etc. You are more likely to appeal to broader audiences if you come up with more designs with personalization.
One such template can be made into a hundred different designs with just a few clicks and still be profitable for your online business. Personalization is incredibly popular with eCommerce businesses and a proven way to increase your side income.  
Step Two: The Design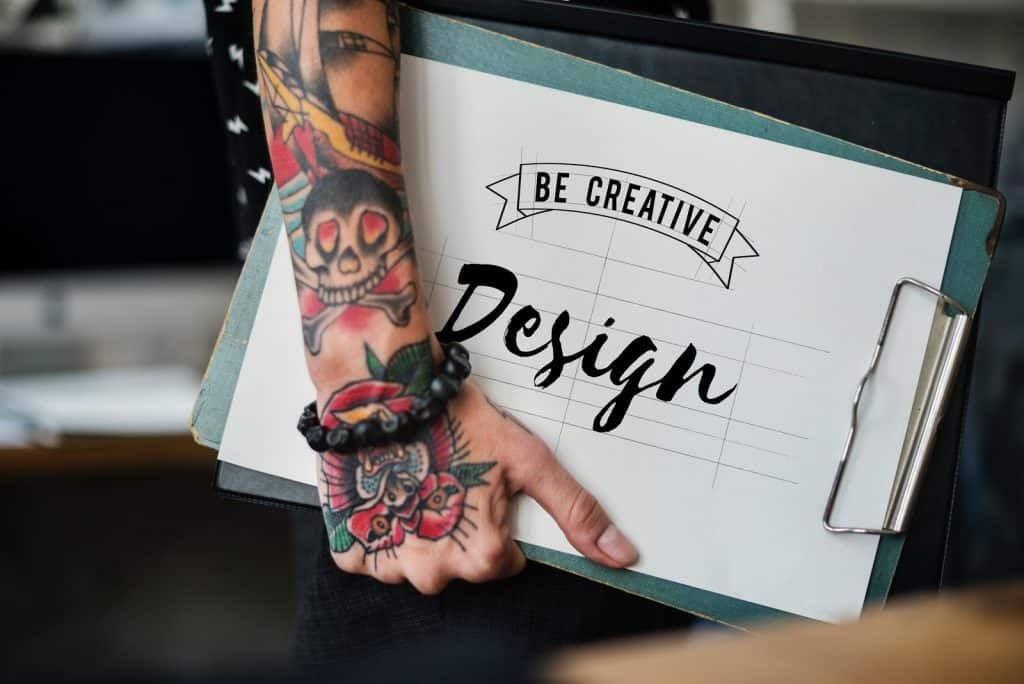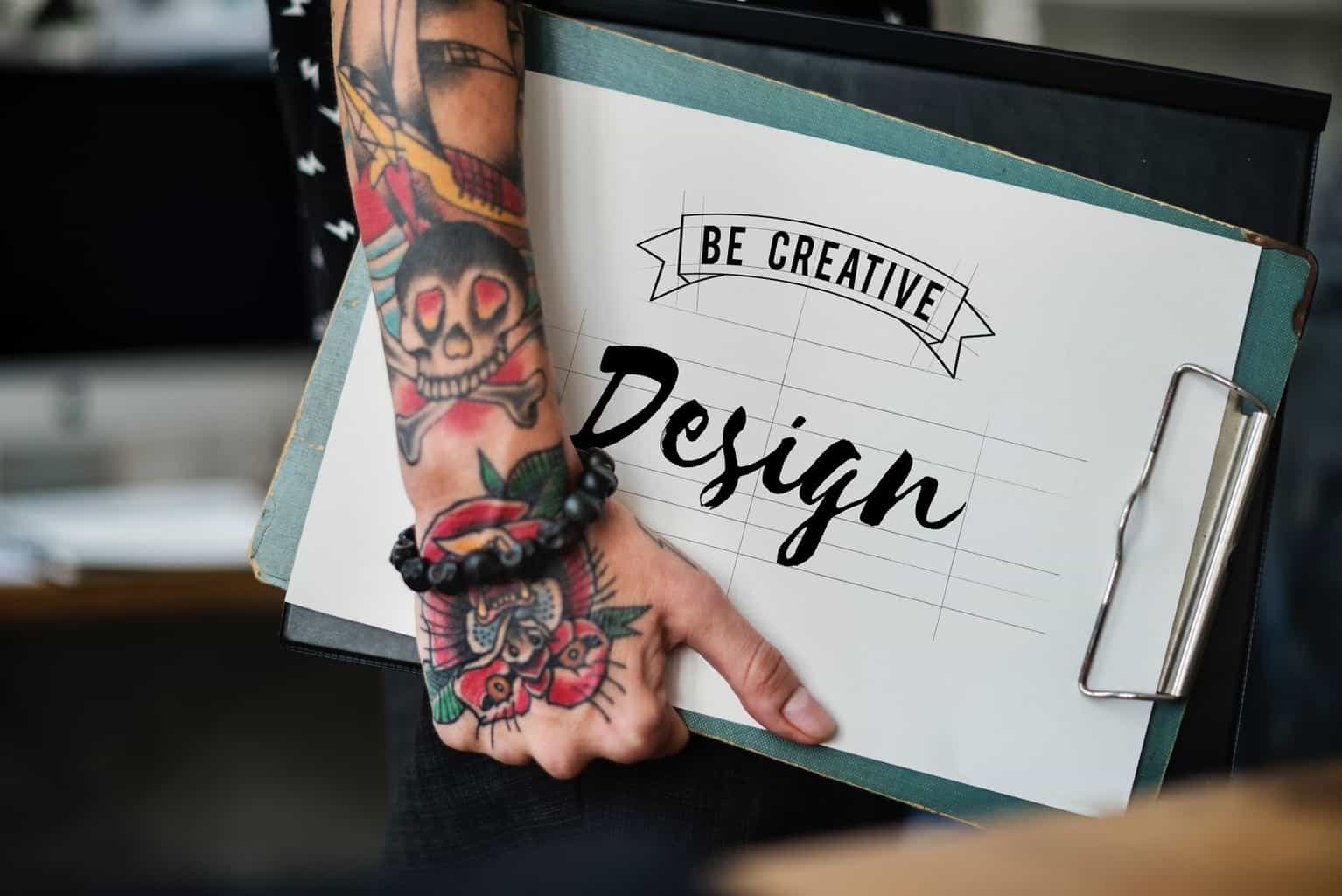 When you have an idea of what you want to sell, the next step in the process of how to design a product is the actual design. Are you a skilled designer or a quick learner? Great, then coming up with appealing designs is going to be a piece of cake for you. However, suppose it's not the case. In that case, the next step is to either find a designer who can help you create visually appealing products or find royalty-free images to use on your products. With the latter, the chances are somebody else is using them already, and you lose the uniqueness of the product. 
Where to Find a Product Designer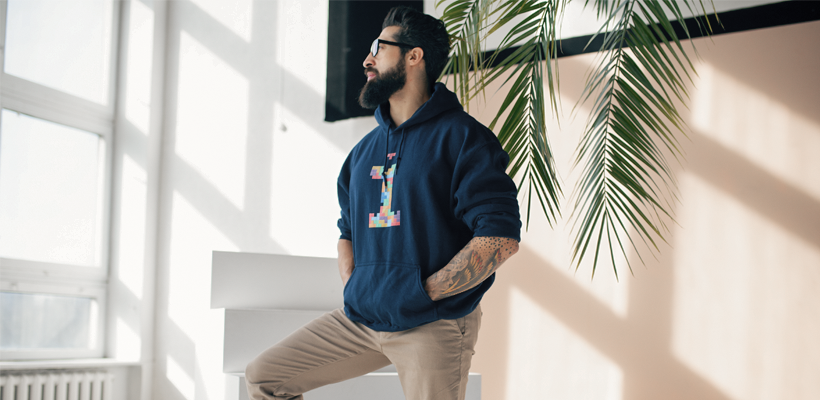 The Internet is a magical place! From Fiverr to Behance to Upwork. On these platforms, you can find freelancers that will help you get ahead with your design needs. Just figure out how much you're willing to pay and filter the talent that you feel you're vibin' with. This is the most cost-effective route to take while still getting awesome work done. 
Another great way to go is to find popular designs and adjusting them to your audience's liking. For example, novelty items sell exceptionally well. They are very popular among those hoping to express their political views to those looking to inject a bit of humor into everyday life, so a novelty t-shirt or coffee mug is a perfect choice. You can also opt for pets, song lyrics, celestial objects, popular memes, etc., and recreate them. Getting inspired by other people's work is a normal practice. And even if you're stealing… I mean borrowing an idea or two, remember what Oscar Wilde said: "Imitation is the sincerest form of flattery that mediocrity can pay to greatness."
How to Find Designs That Sell Well?
On the quest to find out how to design a product, you must be looking for ideas to out on the items that you've chosen to sell: apparel – shirts, hats, hoodies, etc., mugs, or other products? If you need a little inspiration boost, you can find it eeeeverywhere: there are many places online to help you on your quest to research trendy designs and help you find the inspo you need. 
Google it
Google images are the motherlode when we're talking about inspo for your design and text ideas. In the search box, type in a niche + "meme" or "quote" and you are on your way. For this article's purposes, my google query was oh so relatable, don't you think?
Mmm, so pinteresting
Pinterest has become one of the biggest aides for image search. It doesn't matter what niche or design inspiration you're looking for, chances are, there are thousands of them on Pinterest. Just like with Google, type in the niche + "quotes," or "designs," "ideas," and browse away. Pinterest truly is a mother lode when looking for trending or popular images. 
NB! You should only use your research as a starting point to create your own original work. Never fully copy a design you find somewhere or claim work as your own unless expressly given permission. 
Step Three: Sampling Is Everything
OK, let's move forward with how to design a product. Now that all is clear with the design, it's time to check out how it looks on a real product: it's sampling time. All the products you design can (and should!) be ordered as a sample with your design. "Why," you might ask. Because like with any custom product, you should always check that your product matches or exceeds your expectations. Here is more info on ordering a sample.  Sampling lets you test out a few options and see which products match your vision before committing to just one. 
Step Four: Create a Store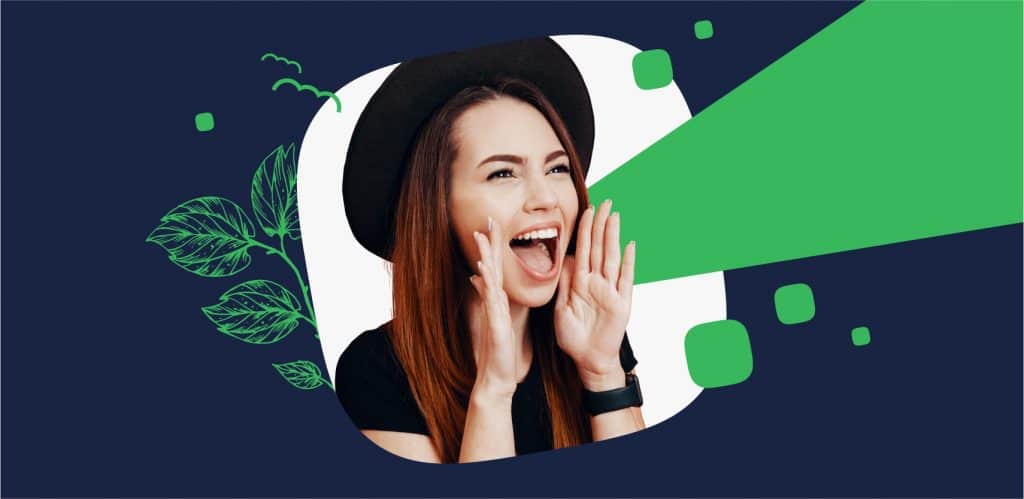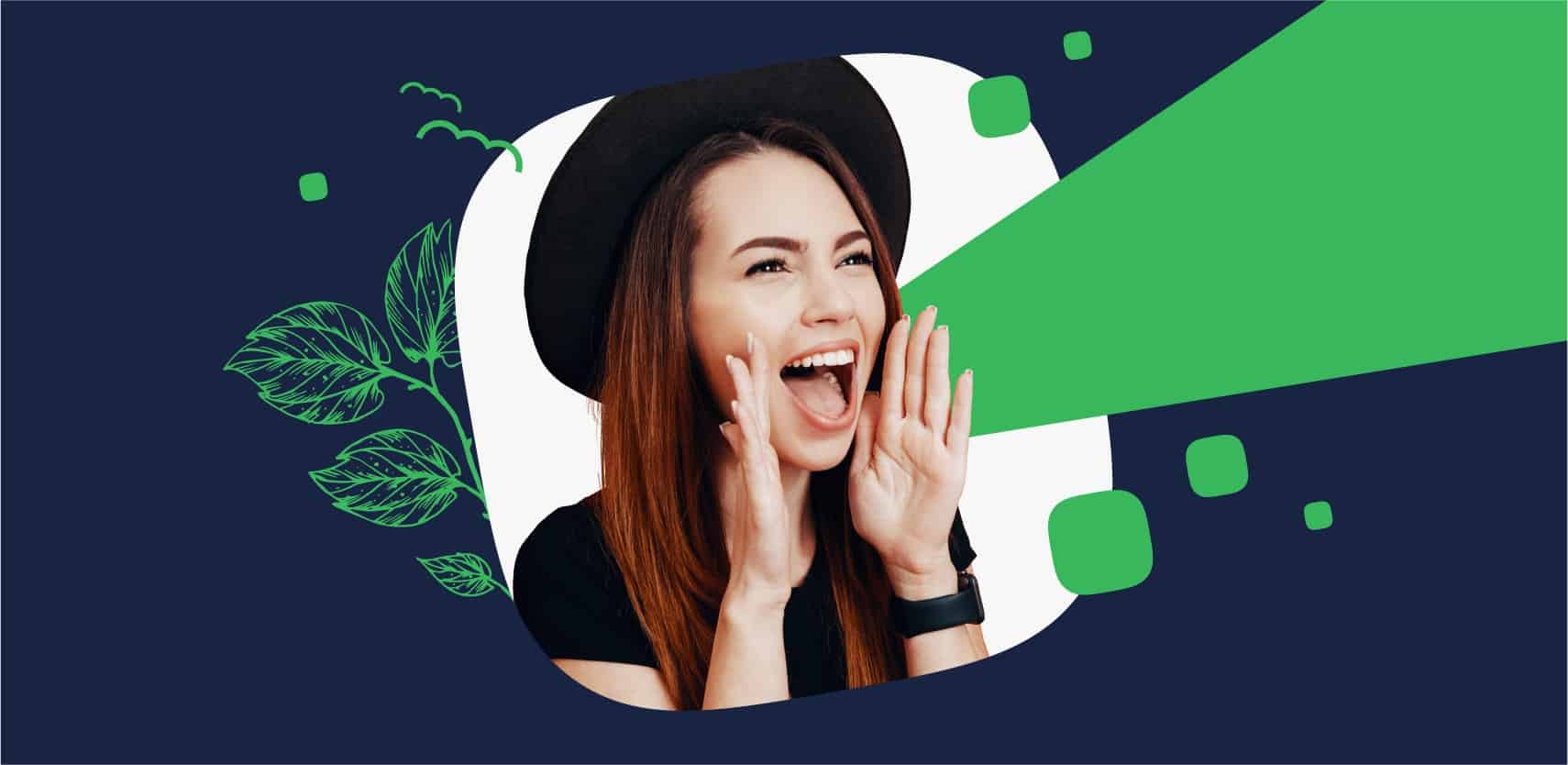 Once you have a design and have settled on a supplier, set up your store to upload your brand new products and start selling. From Wix to Shopify, to Etsy, all of these online marketplaces can help you get a storefront up and running in literally minutes.
Print on demand has allowed thousands of merchants to create amazing products and give them endless hours of enjoyment, making physical goods they can hold in their hands and say, "I made this!" Get started today and see what you can create!
How to integrate and set up your store with Printify
To learn everything you need to know about Wix, WooCommerce, Shopify, eBay, Etsy, and other integrations, read this neat little guide, and you'll be in the know in no time. 
How to Design a Product?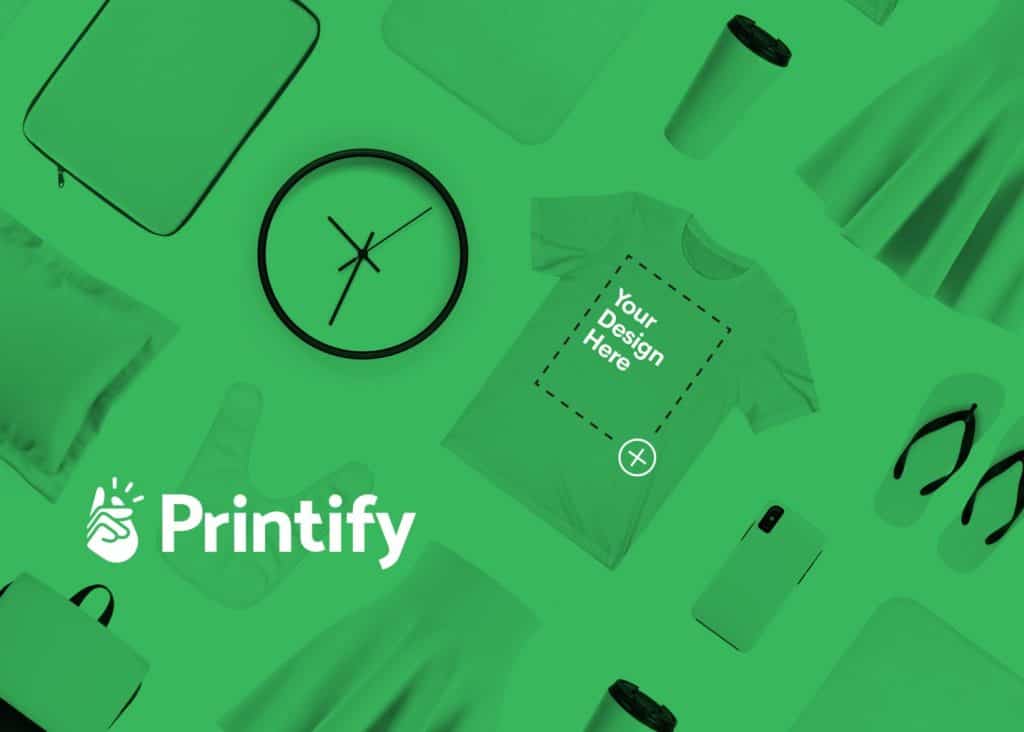 Now we've finally arrived at the part you've been waiting for: how to design a product. And the answer lies with Printify's free & easy-to-use mockup generator. It lets you easily drag & drop your designs to upload, switch between color options, pick size variants, and preview your designs on a high-quality product mockup. Use these product images in your online store for a professional look. The mockup is designed to easily publish products to your Etsy, eBay, Shopify, WooCommerce, and other stores. 
The Printify mockup generator is the foundation of a successful eCommerce business, and it's where you will probably invest most of your time. Over the years, the Printify's mockup generator has grown and evolved, and today you can enjoy these lovely features on your quest to how to design a product: 
Professional yet simple look & feel – The mockup generator has undergone a UI update that lets for an appealing and smooth experience. 
Design panel for ease of use – You can layer positioning and functions on the design panel on the right-hand side, which is super intuitive. 
Effortless design – Create products and upload them to your online store in a snap
Go mobile – The mockup generator is made to smoothly and comfortably work on mobile devices.
Mockup images – Impressive and ultra-realistic product details and preview and included lifestyle mockups for new products.
How to Use the Free Mockup Generator?
You can read detailed instructions on how to use the mockup generator here or watch the video below – it will take you through the steps of creating your first custom product with the free Printify mockup generator.
Now you have all the tools and inspiration on how to design a product, it's time to get started with your own POD store. Let Printify help you get started today!
Share the article
Topics