How Much Money Do Podcasts Make on Spotify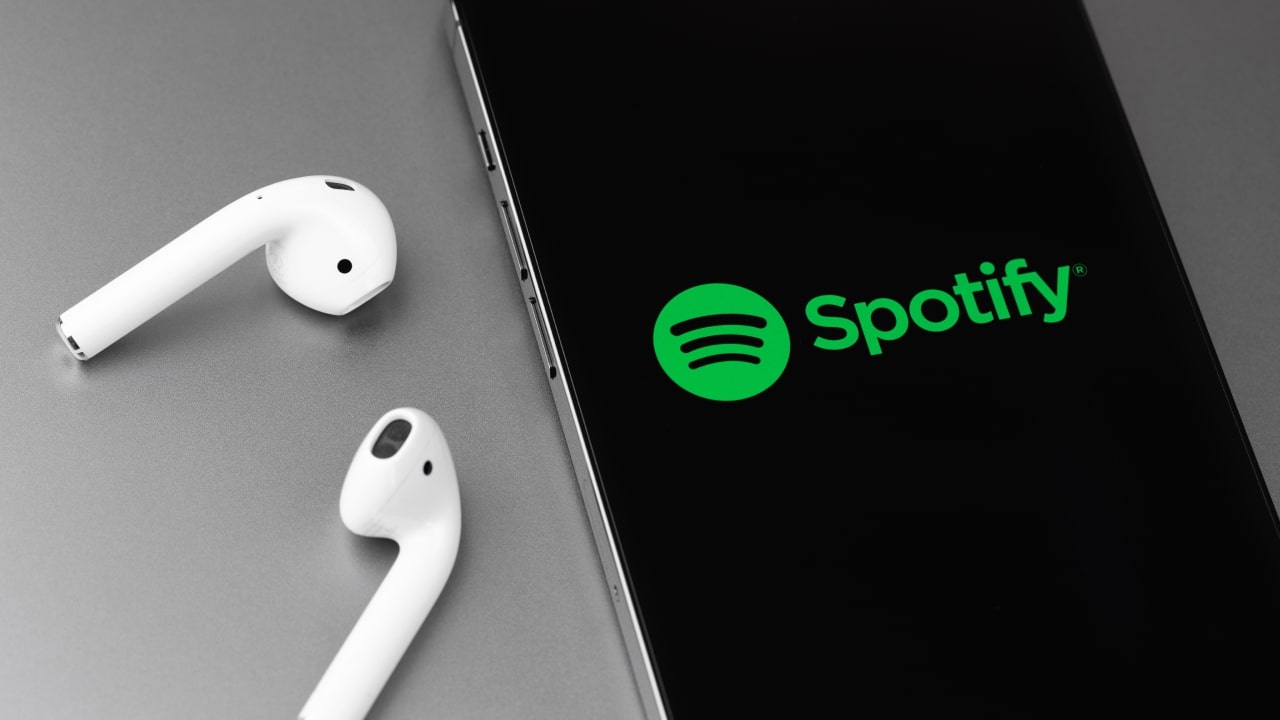 What was once hailed as the most influential music streaming service on your device, Spotify has since exploded in the podcast genre, competing with iTunes and other long-standing platforms.
Spotify launched podcasting in 2018, featuring popular shows like "Spotify Dissect" and "It's a Pixies Podcast," celebrating all things music. Their success in the past few years has led the platform to welcome podcasts from almost every genre.
We'll look at how much money do podcasts make on Spotify. Let's dive deeper into monetization methods that best suit the average podcaster, build credibility, and make good money.
Does Spotify Pay For Podcasts?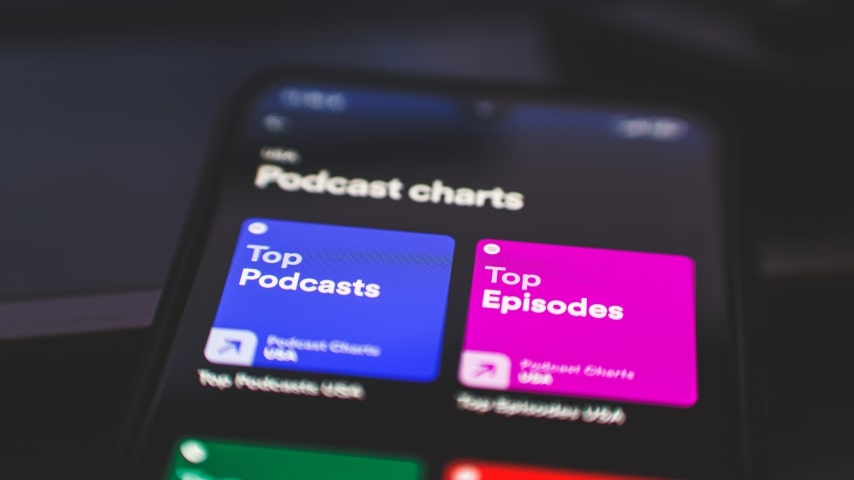 New podcasters looking to partner with Spotify to make money are unlikely to get a licensing agreement without a significant listener base and popularity, like The Joe Rogan Experience.
Unlike Spotify Payouts for musicians, Spotify usually doesn't pay podcasters – creators have to rely on payments from listeners or sponsorship and advertising deals. 
However, podcast hosting platforms constantly compete to offer creators ways to reach more listeners and monetize their audience directly within the platform. Here's a run-down of the possible ways major podcast streaming platforms enable creators to generate income from quality content:
Private-Label Dropshipping Business
Spotify

Ad programs
Fan support tools
Spotify podcast subscriptions 100% of earnings minus processing fees)

YouTube Music

Channel memberships
Fan support tools
Ad monetization (~$1-$2 per 1,000 views)

Google Podcasts

No existing payment infrastructure (exc. Google AdSense)

Apple Music

Apple podcast subscriptions (70% of earnings minus applicable taxes)

Amazon Music

No existing payment infrastructure (exc. Amazon Influencer Program, Art19 ad-rolls)
How to Make Money With Spotify Podcasts?
To earn money podcasting on Spotify, get your audience engaged. Develop a monetization method that offers listeners merchandise, memberships, or exclusive content. You can also apply for an ad network, affiliate marketing, or podcast sponsorship.
Here are six ways experienced podcasters make money from podcasts on Spotify.
Selling podcast merchandise is an excellent way to make more money. Offer listeners a chance to contribute in exchange for physical products. Diversifying in different markets, such as eCommerce, is a worthy investment that opens a new payment gateway for monetization.
Several factors make selling merch simple and affordable for podcasters. The main benefit is the appearance of print-on-demand (POD) product fulfillment platforms.
Selling merchandise without risk:
Print-on-demand networks let podcasters apply branded prints on ready-made products, add them to a dedicated storefront, and automatically deliver them to customers upon purchase.
It is a simple yet effective selling strategy for digital media creators to monetize with high-quality wholesale merchandise without upfront payment or holding inventory.
Managing profit with merch sales:
Among various factors that maintain sales, the average eCommerce apparel conversion rate is 2.1% – meaning that if around 20 out of every 1,000 listeners buy a product, sales revenue is sustainable.
To create product sales, you need a loyal audience and a strong media presence. This method is very flexible, as creators can define their margins and set competitive retail prices.
Read more on podcast merch strategies with Print on Demand:
Affiliate marketing allows podcasters to advertise a product or service from a partnered business during their episodes. By joining an affiliate program, podcasters receive and promote an affiliate link that tracks if a podcast listener visits the business and makes a purchase.
Affiliate marketers receive payment either through generating traffic for the partnered business or via a percentage commission from affiliate sales made by listeners. The average commission rate for podcast affiliate marketing ranges between 5%-30% per sale.
Consider starting with the Printify Affiliate Program. We offer a quick sign-up with a 5% commission during a 12-month partnership. This includes promo codes and multiple affiliate guides to help you succeed. The average Printify affiliate earns $1,000 per month.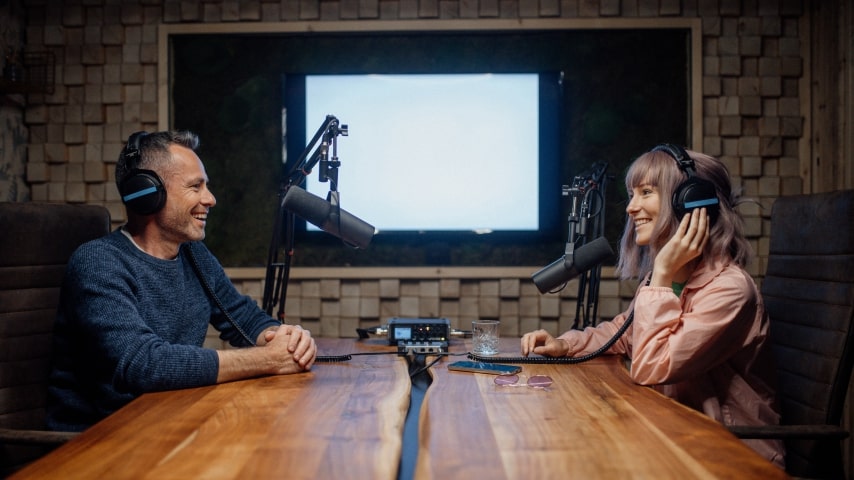 Creating exclusive content is an easy way to recycle unedited recordings or go more in-depth about topics that don't fit into a standard episode – but are complementary to the show.
Here are different examples of the types of premium content you could implement:
Subscriber-only episodes
Behind-the-scenes access
Pre-release or early access
Bonus episodes or B-reels
Personalized recordings
Pay-to-listen episodes help the podcaster learn new content formats, expand their brand and media empire via subscription fees, and create a loyal audience with a new value proposition.
Podcasters on Spotify use Spotify Podcast Subscriptions that let people listen to episodes on the platform for a monthly payment, directly on the podcast feed. The typical price for a podcast subscription is $5-$10 per month, but podcasters can manage options to welcome any budget.
After people start listening regularly and subscribing, podcasters can use metrics to gauge the percentage of listeners willing to pay for what the show offers. They can also combine other monetization methods, such as merchandise or memberships, to increase revenue.
Offer courses related to the podcast niche. Use a structured educational format with the help of various platforms, such as Udemy, Teachable, or even a dedicated podcast website. The average course cost should relate to the number of course hours, recommended anywhere from $50-$350 per hour.
Topics for online courses may include podcasting for beginners, narrative building, storytelling, content marketing, and other skills relevant to the industry.
Ads and sponsorships are an important business practice for any podcaster, letting creators build legitimacy from advertiser-friendly content, earn money, and attract more sponsors down the line.
To qualify for in-stream ads or sponsorships, Spotify podcasters must meet and maintain a minimum number of downloads or a substantial audience size. Most sponsors generally look for 5,000 or more downloads per episode, paid in increments for every 1,000 listener views.
Once eligible, podcasts on Spotify can explore and use different ads within their episode, such as Automated Ads or Ambassador Ads found on the Spotify Ad Program. 
Ads are integrated into the podcast through one of three types:
Pre-roll ads

play at the start of an episode.

Mid-roll ads

play during the content of the episode.

Post-roll ads

appear at the end of the episode.
Don't forget the warm hearts of listeners who want to support the podcast out of love for the show. Once you've received enough praise and positive reviews, open a donation link or membership page.
There are multiple resources available to get donations.
Through integrated content platforms like a

Patreon account

to leverage the target audience. 

Using

Spotify Fan-support Tools.
Or with exchange and commission websites like PayPal, KoFi, Buy Me a Coffee, etc.
What Are Spotify's Podcast Paid Subscriptions?
Spotify offers a paid subscription program that allows creators to charge their audience for podcast content monthly – on Spotify as well as other listening platforms. Spotify pays 100% of the earnings minus any applicable transaction fee
How to Set Up Podcast Subscriptions
Set up podcast subscriptions following these steps, or find more information on the Spotify help page:
Log into Spotify with your creator account and go to the

Money page. Go down to Subscriptions

and click

Get Started.

Set up a

Stripe account

and choose your monthly price paid by listeners to access premium episodes.

Check the episodes included in the subscription and click

Update episodes.

Manage all subscription episodes through the Spotify

Episodes

page or

the

Episode options

page.
How to Make Money on Spotify Selling Physical Products
Promoting and selling print-on-demand merch offers various opportunities. You can increase the podcast's reach and offer physical value to listeners that other monetization methods don't tackle. The best part – it can be done as quickly as setting up a donation page.
The steps to sell merchandise with Printify:
Create an account. Sign up

for free to access the Printify product fulfillment network.

Select a product.

Choose your merch – t-shirts, mugs, hats, and more – from the Printify

Catalog.
Add a design.

Upload a

podcast logo, slogan, or artwork

using the Printify

Mockup Generator.
Set a retail price.

Go to the

My products

page and click to edit a selected product's pricing, tags, and description.

Create a listing. Build an eCommerce shop to list your products (e.g., Shopify store or Etsy marketplace) and add your products through Printify's eCommerce integrations.
Promote merchandise.

Invite listeners and track orders while Printify fulfills and delivers merchandise on your behalf.
While Spotify doesn't typically pay podcasters directly, it offers multiple monetization tools to help creators succeed in developing an audience and creating ways to make money in the digital medium – Paid Subscriptions and Ad programs.
However, by combining merchandise, affiliate sales, exclusive content, online courses, ads, sponsorships, and listener donations, podcasters have reached millions of listeners and maximized their earning potential to support quality content.
FAQ: Spotify Podcast Monetization Strategies
Share the article
Topics