Add custom bachelorette party shirts to your wardrobe or eCommerce store. They're fun to design, in demand, and versatile – ideal for whatever shenanigans the bridesmaids have in store for the bride-to-be.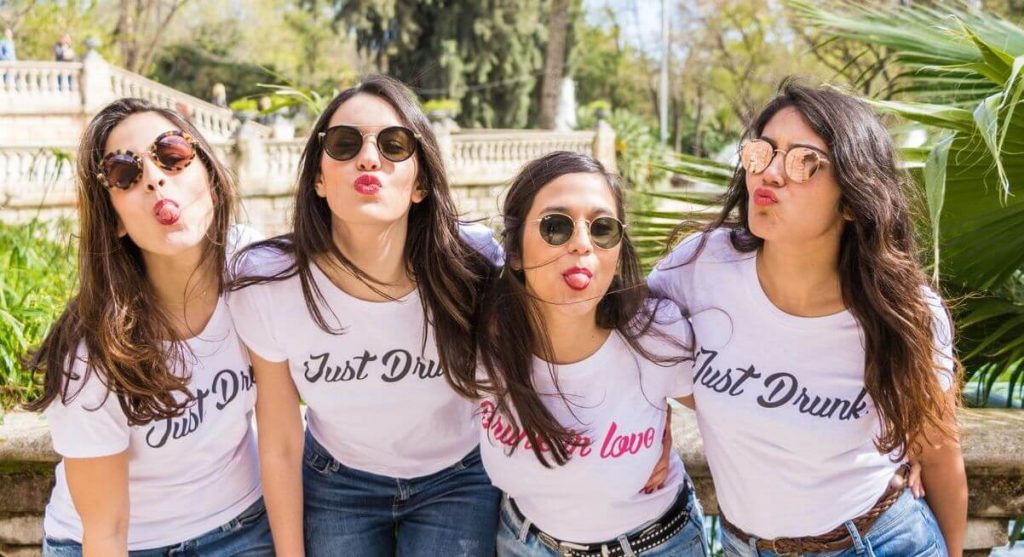 Make Your Own Bachelorette Shirts With Printify
Create Your Own Custom Bachelorette Shirts!
Designing Bachelorette Shirts With Us Is as Easy as 1 - 2 - 3!
Creating bachelorette party t-shirts is simple, fast, and fun. Pick your product favorites, get creative with images, texts, and fonts, and have your matching shirts ready for an epic bachelorette weekend.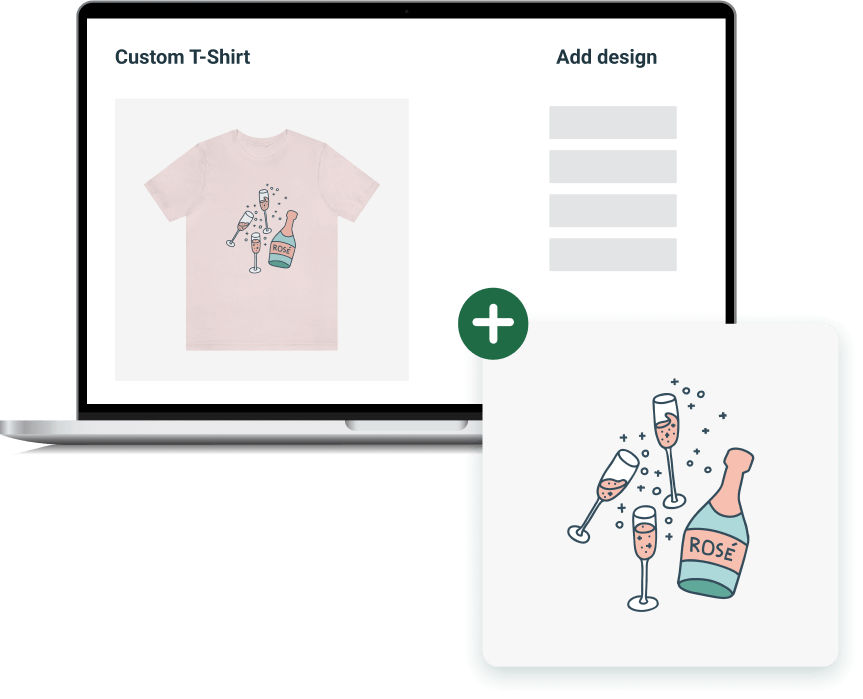 Pick the Product You Love From Our Catalog
Browse our catalog to match the perfect t-shirt style with this special occasion. We have everything from tank tops, sweatshirts, crewnecks, short sleeves, long sleeves, and more. Pick your favorite style, shirt color, material, or price. Whatever matches your envisioned bachelorette party shirts. And click Start designing.
Add Your Design in the Mockup Generator
Our free and user-friendly merch maker will guide you through the process. You'll find all the digital requirements in the bottom right corner to make sure the design has the best quality for your bridesmaid shirts. Upload a photo, add custom text, and play with fonts and colors to style the perfect bachelorette party shirt.
Save, Order & Pop the Champagne!
Once the tees are customized to perfection, it's time to celebrate. Order them for yourself and your babe squad, or list them online for others to grab. Throwing a themed bachelorette party is a challenging job. Hit the jackpot with bachelorette party shirts and become the go-to seller for the entire bridal party.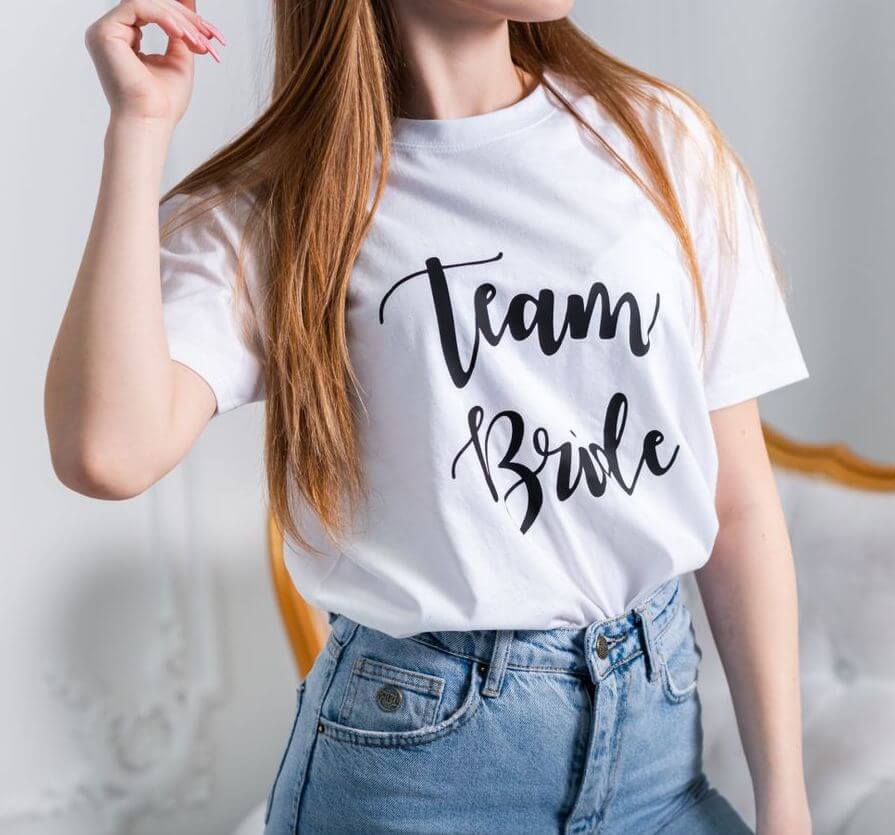 Order Bachelorette Shirts With No Minimum
Forget about order minimums or restrictions with Printify. 
Design bachelorette party shirts and order them in single or bulk orders. Grab one for yourself or your bridesmaid, order a sample if you're selling them, or place a bulk order to cover a whole group with matching bachelorette shirts.
Bulk orders qualify for shipping discounts, ideal for themed bachelorette parties where expenses can be diverted to other knick knacks within the party theme.
Create Your Own Custom Bachelorette Shirts!
Which Ones Will Be Your Crew's Bachelorette Shirts?
Planning a bachelorette party is beyond fun (and stressful!), from food and drinks to entertainment and custom wear for an entire group.
With so much to consider, it's easy to let small details slip through the cracks and create major stress situations. In an attempt to help the maid of honor, we've rounded up the best bachelorette party top options, no matter the season or theme.
From a night on the town or drinks at the beach to hitting the wine country or snowy mountains – we have options for every themed bachelorette party.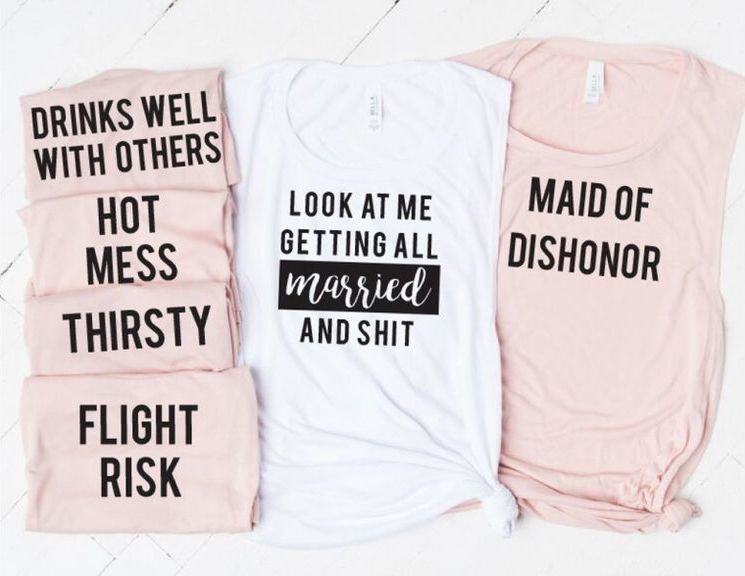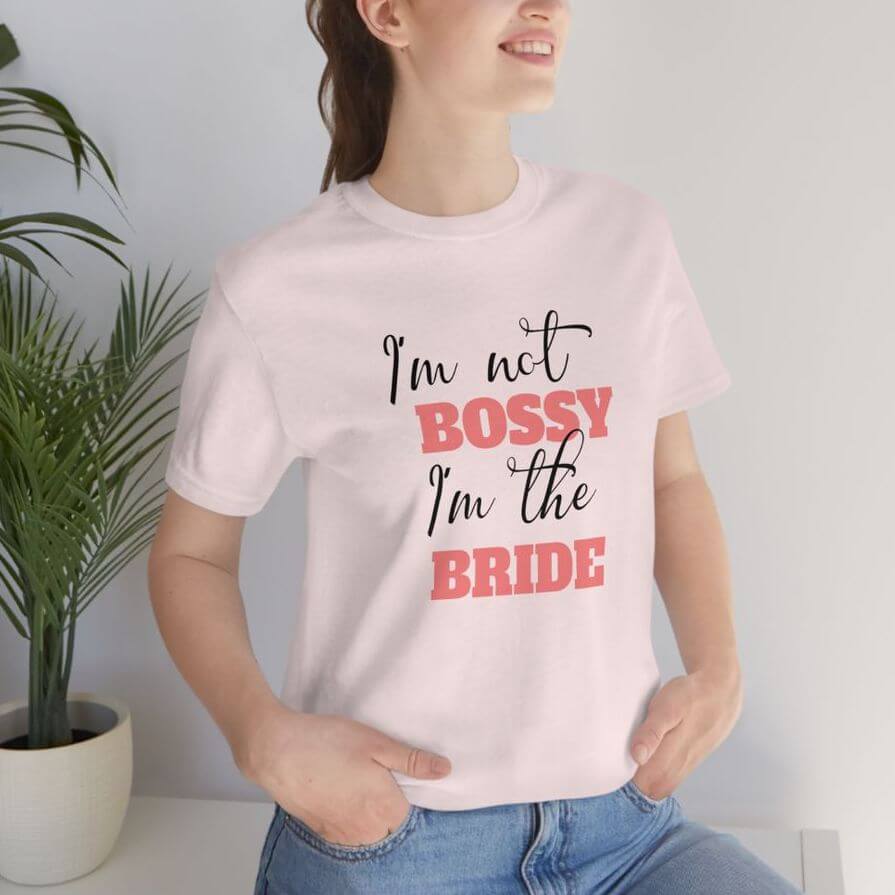 A day in the sand or sun will pair well with custom bachelorette party t-shirts. When it comes to t-shirts, we've got the bases covered. A tremendous collection of different printable models means that just about every possible style, fit, size, and fashion is available.
T-shirts go great with jeans, shorts, skirts, and leggings – whatever your party theme is, you can be sure to get a matching party shirt. A bachelorette t-shirt with a sweet, fun, or sassy print will be perfect for adventures wherever you go.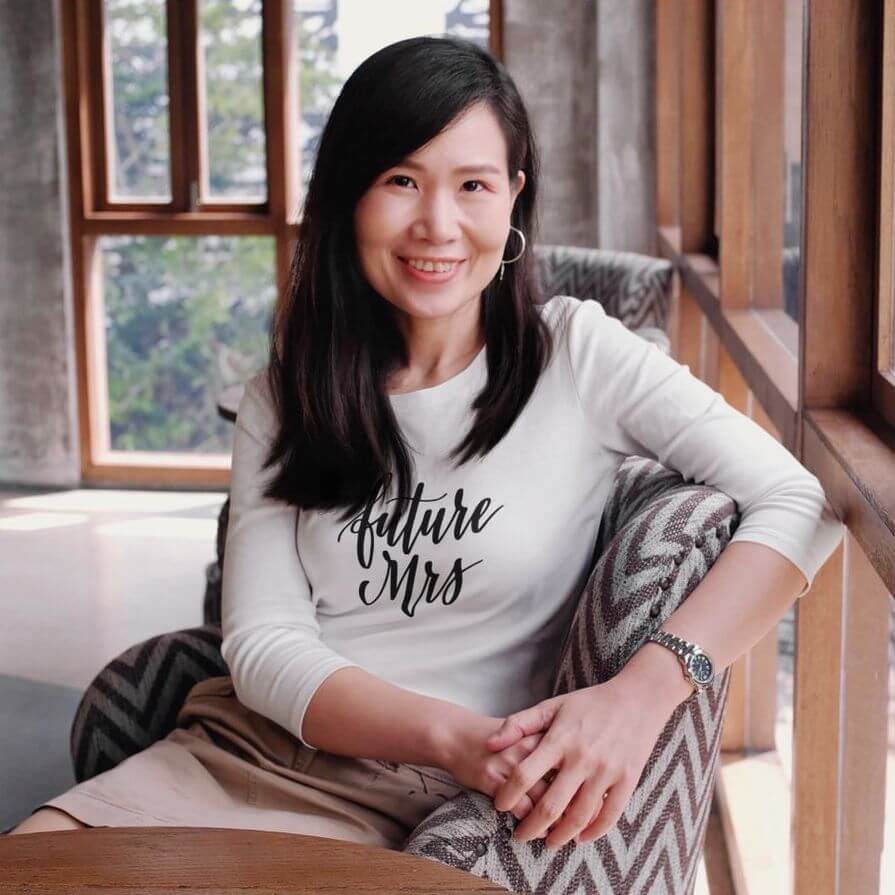 Be unique. If you don't feel like showing much skin on your best friend's big day or have planned something out of the beach and sun, we suggest checking out our long-sleeve tees. These personalized bachelorette shirts will be perfect for a night on the town or out in the country.
Throw an epic party to celebrate the bride's special day of tying the knot. Long sleeve shirts are cute, practical, warm, and stylish. Pair all the girls with long-sleeve tees and prepare the pack of babes for a wild bachelorette party.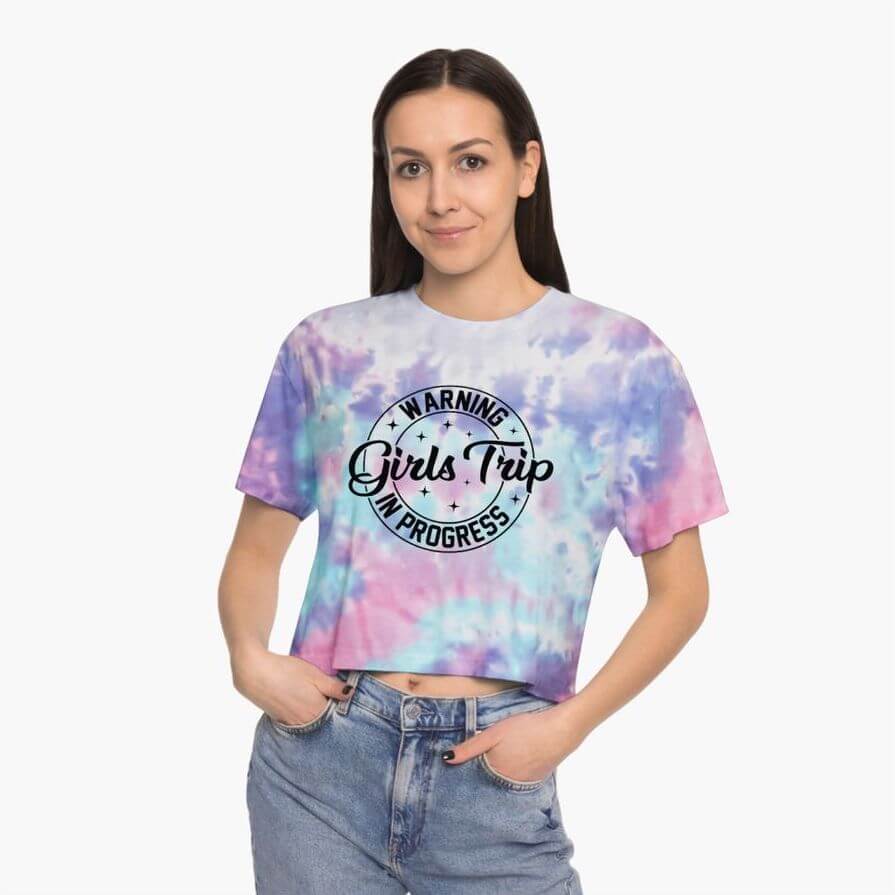 From tank tops to crop tees, regular t-shirts, and more. Celebrate the bride-to-be with a rainbow shirt. You can't go wrong with our tie-dye pics. Running sizes XS to 2XL, these cotton-polyester blend t-shirts will take celebrating brides to the next level.
Tie-dye shirts will make the bride's crew stand out from the crowd, covered in bright retro swirls. Pair those with any type of bottoms and send the bridal party out for some wild fun in cute and vibrant tones.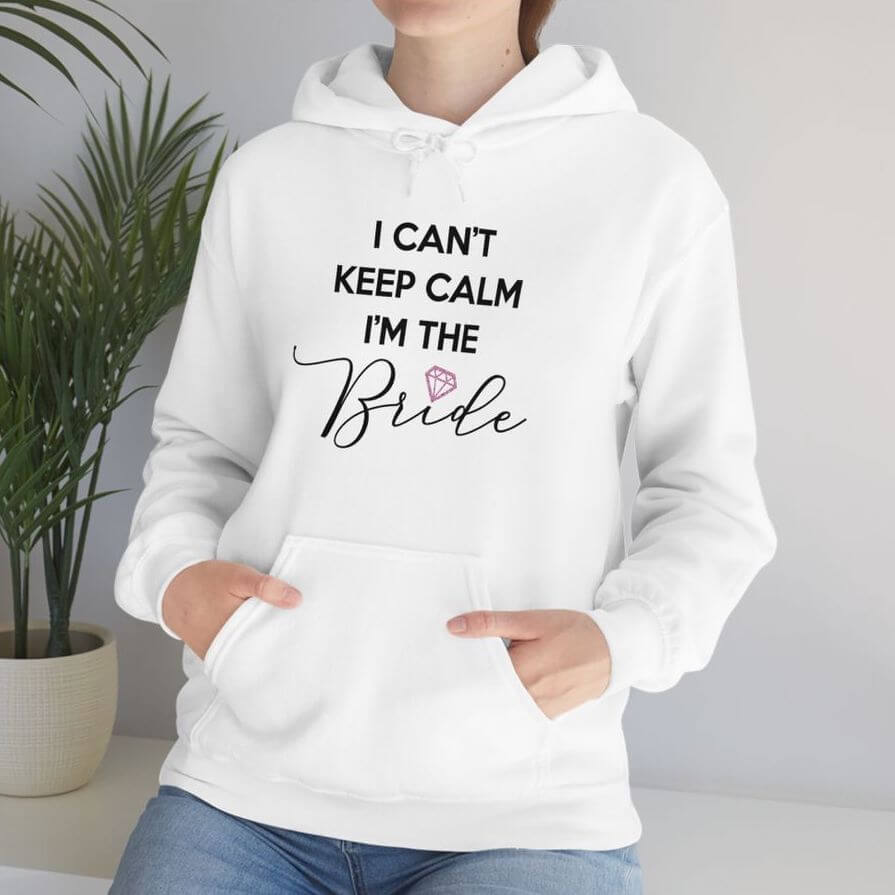 Even if the bachelorette party is over, the design ideas don't stop there. Prepare for the wedding party in a creative, fun way, and style the bridesmaids in matching hoodies. They can wear them over the dresses while preparing for the ceremony or cover up later in the day.
Bridesmaids' hoodies will look cute and fun in the wedding photos and add a creative touch to the bride's special day. While tank tops, crewnecks, and regular tees stand on their own, hoodies can be just as versatile, practical, and cute for the bride-to-be and her girls.
Create Your Own Custom Bachelorette Shirts!
Create Eye-Catching Bachelorette Party Shirts
Low on inspiration? We're here to help you find some design ideas: cool bachelorette shirts that will please even the most outspoken set of girls. 
The wedding is a reflection of the couple's (or, more often – the bride's) personality. Help tell their story with thoughtfully chosen bachelorette shirt designs highlighting the bride's unique traits.
Funny Bachelorette Party Shirts
Brides will appreciate the humor in honor of them tying the knot. Design funny bachelorette tees for the entire squad and hit the town dressed in stylish wit. From giving everyone a title, like 'made of dishonor' and 'drinks the most', to cheeky phrases and more. Spruce up the party with funny custom bachelorette shirts.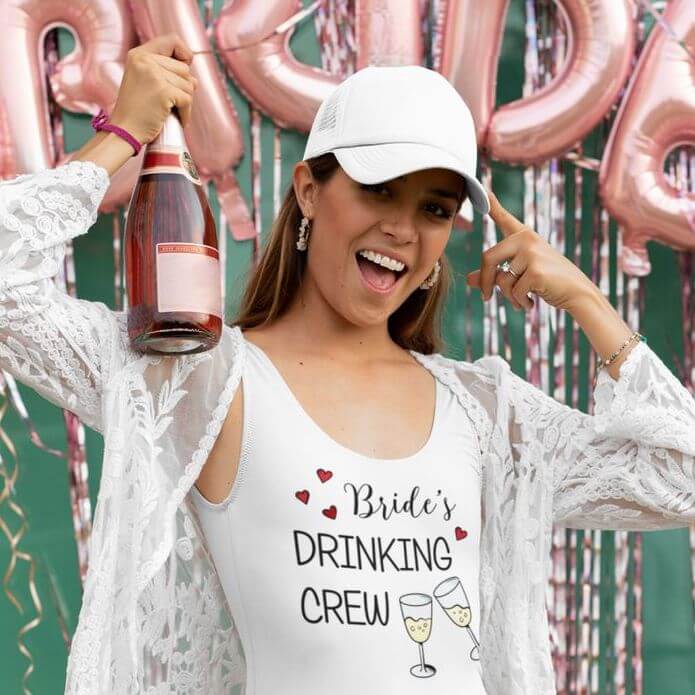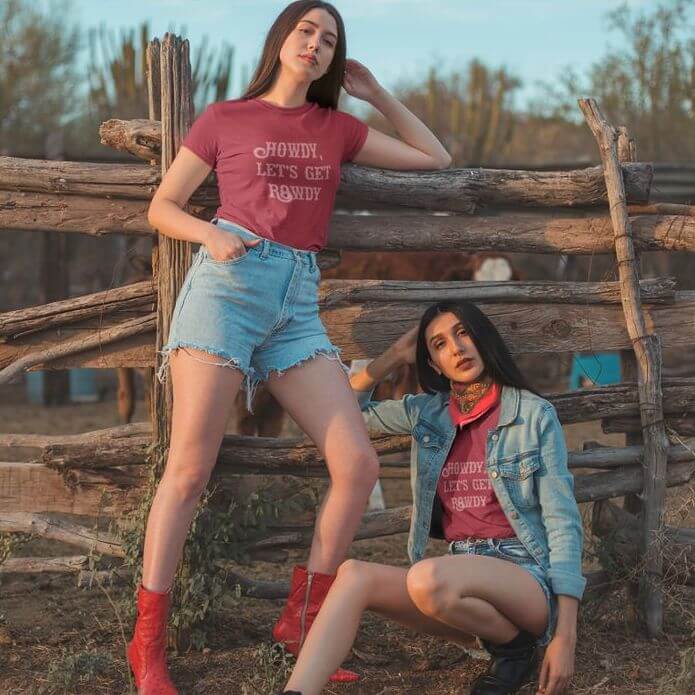 Country Bachelorette Shirts
Cowboy boots and hats will go great with custom country tank tops or crop tees. Dress the bride and her country babes in one-of-a-kind bachelorette wear. From 'Howdy, let's get rowdy' to customized country song lyrics and country elements. Throw one last yeehaw for the crew before that country bride puts on the ring. 
Nothing gets the bridal party going like celebrating the bride and her big day at the wine country. Why not match the outfits with the occasion? Design custom t-shirts for the entire squad and celebrate in style with wine, bachelorette party tees, and the company of great friends. From 'Pur the wine, his last name is mine' to 'I make pour decisions' and more.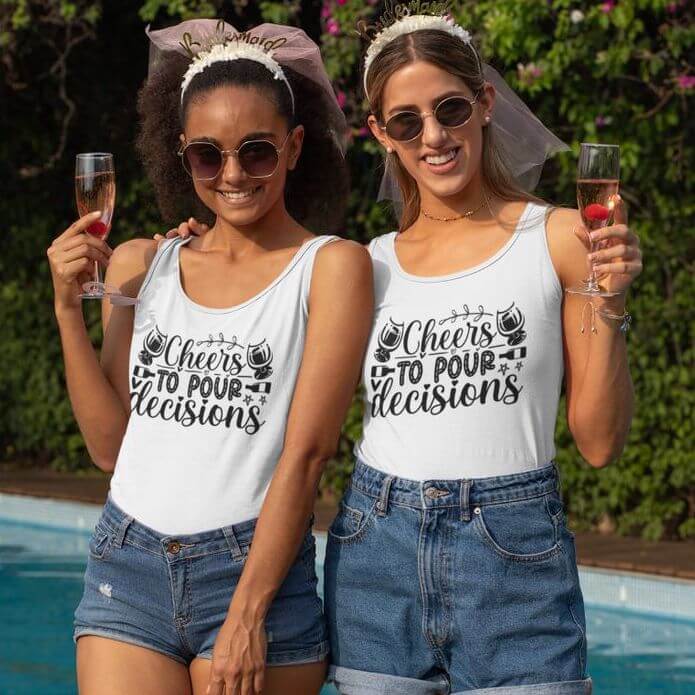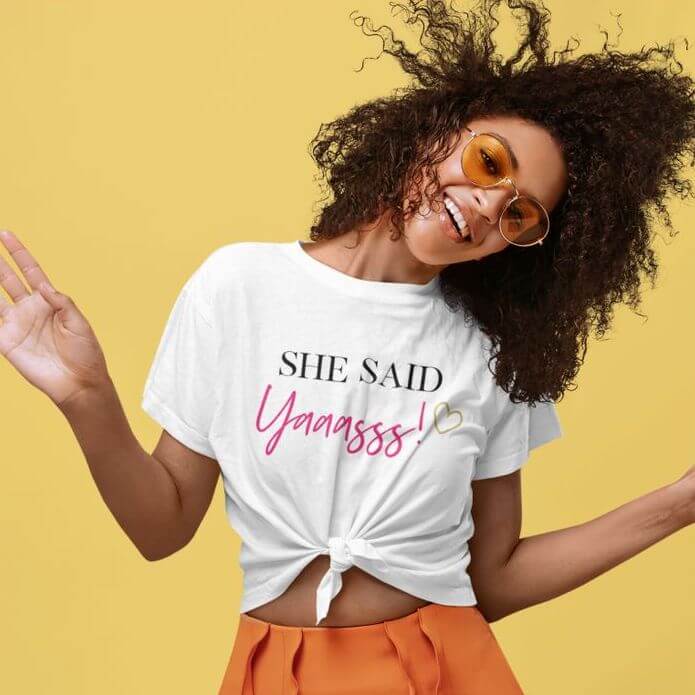 Beach Bachelorette Shirts
When it comes to themed bachelorette party designs, sand, beach, and fun in the sun often come to mind. A bachelorette party at the beach is a great way to wear custom outfits and get together with the crew for one last pre-wedding celebration. Custom tanks and tees will be perfect for a day out, adding comfort and style to the bridal party.
And what would a bachelorette party be without cute tanks and tees? Create bachelorette party shirts with cute and lovely designs for a very special squad of girls. From the bride herself to the mother of the bride and her best friends. Come up with cute nicknames, titles, or simple elements to accompany the perfect 'team bride'.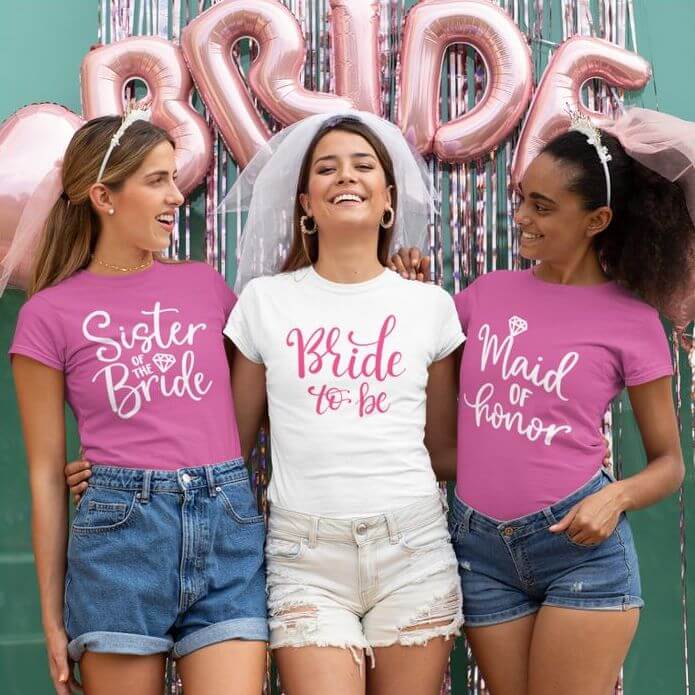 Create Your Own Custom Bachelorette Shirts!
Why Sell Custom Bachelorette Shirts Online?
The bridal squad definitely wants to make the bride feel and look beautiful celebrating her upcoming big day. Add 'unique' to the mix with a little help of custom shirts, and you'll guarantee a pretty great bachelorette party to thousands of bridal parties worldwide.
Bachelorette party celebrations are slowly spreading around the globe and becoming more popular outside the US. Customize t-shirts, tank tops, sweatshirts, or even bridesmaid hoodies with Printify to guarantee your customers the most unforgettable photoshoots with unique bachelorette party tops.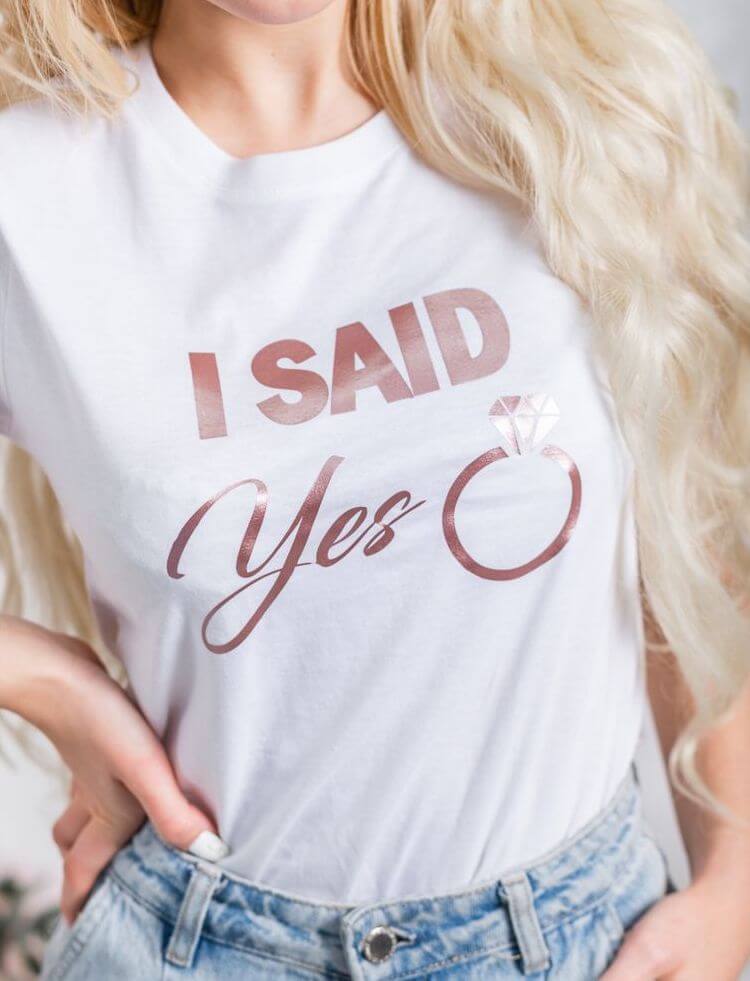 Why Choose Print-On-Demand Dropshipping?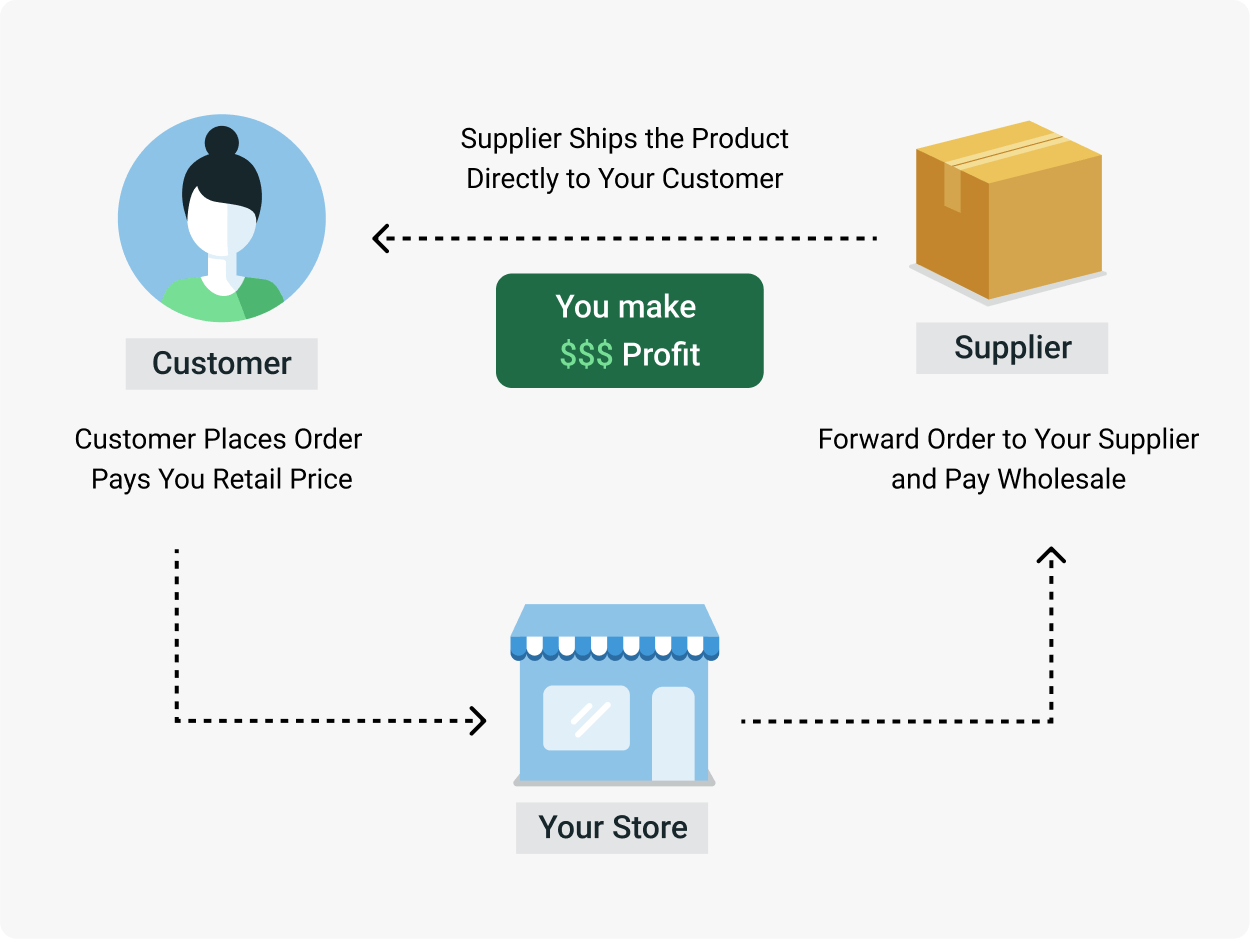 That should be the motto of the POD dropshipping business model. You set up a digital store and sell digital goods without your personal involvement in the fulfillment process.
Design custom bachelorette party shirts and list them on your preferred eCommerce platform or marketplace. When a customer makes a purchase, the order is sent to your chosen print provider – covering shipping and production costs with the order payment. The product is then printed, packaged, and shipped directly to the buyer.
All this business model asks of you is some creativity and patience in setting up the listings. After that, all that's left for you is promoting your products and cashing in profits.
Create Your Own Custom Bachelorette Shirts!
Sell Custom Bachelorette Shirts With Printify
Design bachelorette party shirts with Printify and sell them on the top eCommerce platforms and marketplaces. Printify offers smooth integrations and guidance along the way.
Check Out Other Custom Product Ideas
Create Your Own Custom Bachelorette Shirts!