Funny Bachelorette Party Shirts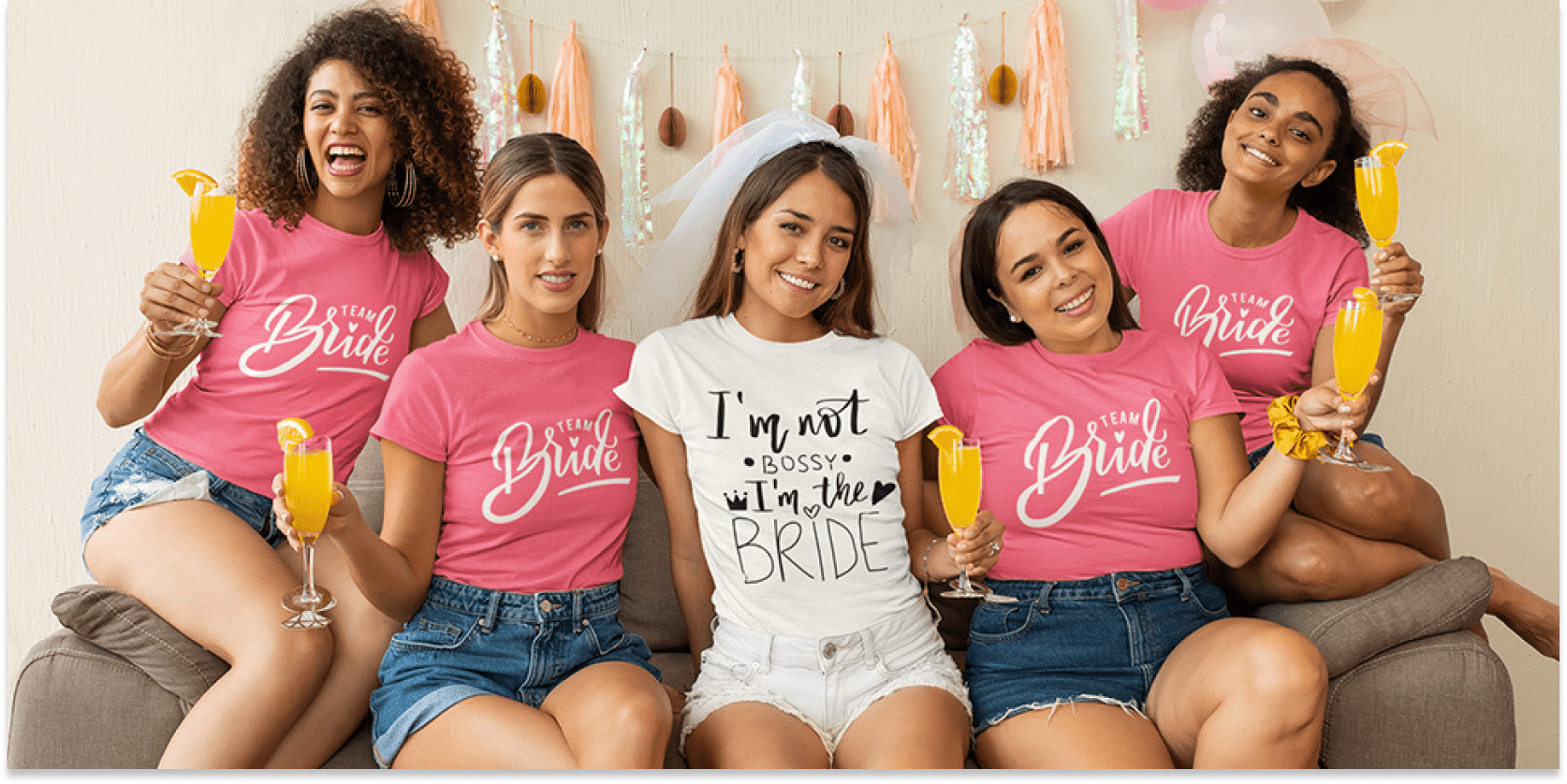 It's happening – your friend is getting married, and there's going to be a bachelorette party. Whether you have a tropical destination bachelorette party planned or just a staycation with a Bridget Jones marathon and wine? Or maybe a fun boat ride with ya girls? Whatever your theme is, there's a bachelorette shirt design out there for you. Fun, savage, sassy, bougie, ratchet… I've picked out some of the most funny bachelorette party shirts on the market, from totally PG to seriously R-rated options.
(Psst… you can also go fully custom with sayings only you and your crew know – simply personalize blank tees, sweatshirts and tank tops in our mockup generator.)
A Brief History of Bachelorette Parties
Drinking games, phallic party favors, strippers, and cheeky dares – these four are hallmarks of the modern bachelorette party. However, it wasn't always this way.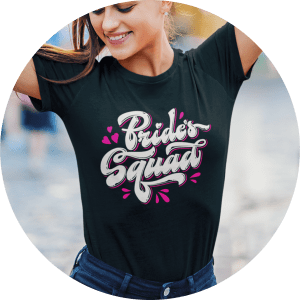 In some form or another, pre-marriage celebrations, including bridal showers, have existed since the 15th century. But the history of the party we know today is a short one. It all started with a bachelor party (surprise, surprise!)
Here's a concise history lesson for you:
5th century BC. Spartan men hold parties for their soon-to-be-wed friends, which consist of dinner and a toast.
14th century. The term "bachelor" comes into widespread use, describing an unmarried man thanks to Geoffrey Chaucer's "Canterbury Tales."
1896. Police raid a "stag party" after hearing rumors about the performance of a nude belly dancer.
1922. The year of the first documented use of the term "bachelor party."
Then come the swinging 1960s. The sexual revolution is in full swing. Women are embracing their sexuality, and brides-to-be are swapping classy bridal showers for rowdy bachelorette parties. But the term "bachelorette party" wouldn't become popular until the 1980s.
In the 80s and 90s, the bachelorette party officially became a pre-marital tradition, culturally significant as a symbol of sexual freedom and another important step towards gender equality.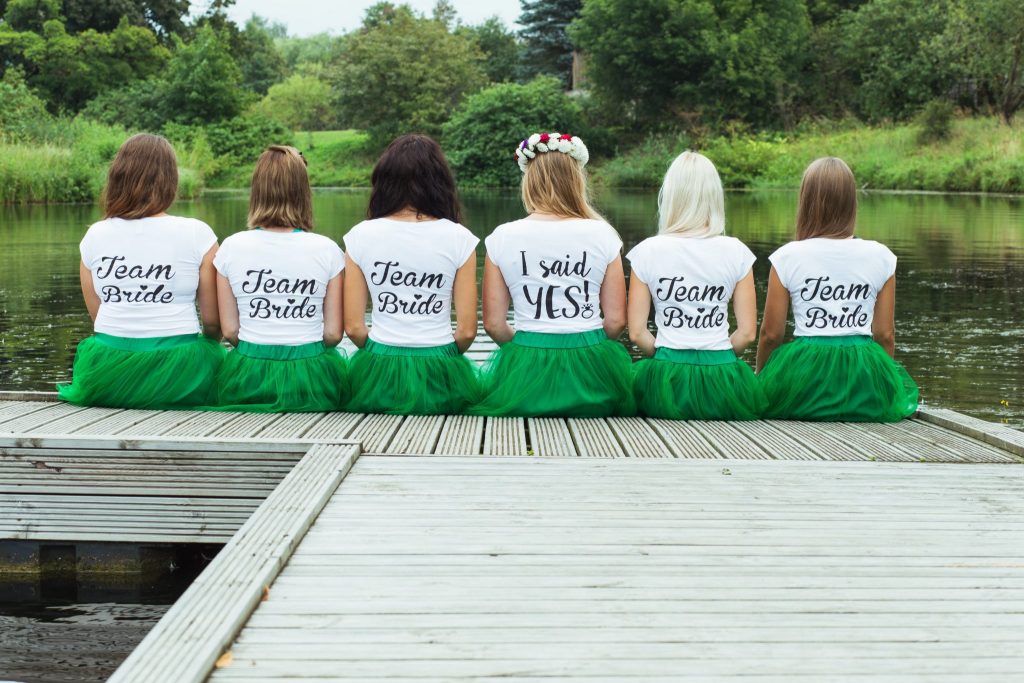 Bachelorette parties that were once called the "last hoorah" and final night of "freedom" for the bride serve as a way for her to connect and bond with the women in her squad. And matching funny bachelorette party shirts have become a must.
What Are the Most Popular Funny Bachelorette Party Shirts?
As I said, in today's bachelorette parties, matching attire is a must, whether it's a tulle skirt or matching sneakers or t-shirts. The bride and her maids no longer have to follow the traditional white and black dress code. And here's where the funny bachelorette party shirts come in.
Besides looking cute in group photos, these bachelorette shirts are the good-time magnets. What better way to score your besties some free drinks than to announce she's a bride-to-be via cute (or sassy!) t-shirt? And I'm not even going to mention the hassle of planning yet another outfit – with matching, pre-planned shirts there is none!
To help you search for the perfect top, I've narrowed it down to the fifteen most popular funny bachelorette party shirt finds.
I'll Be There for You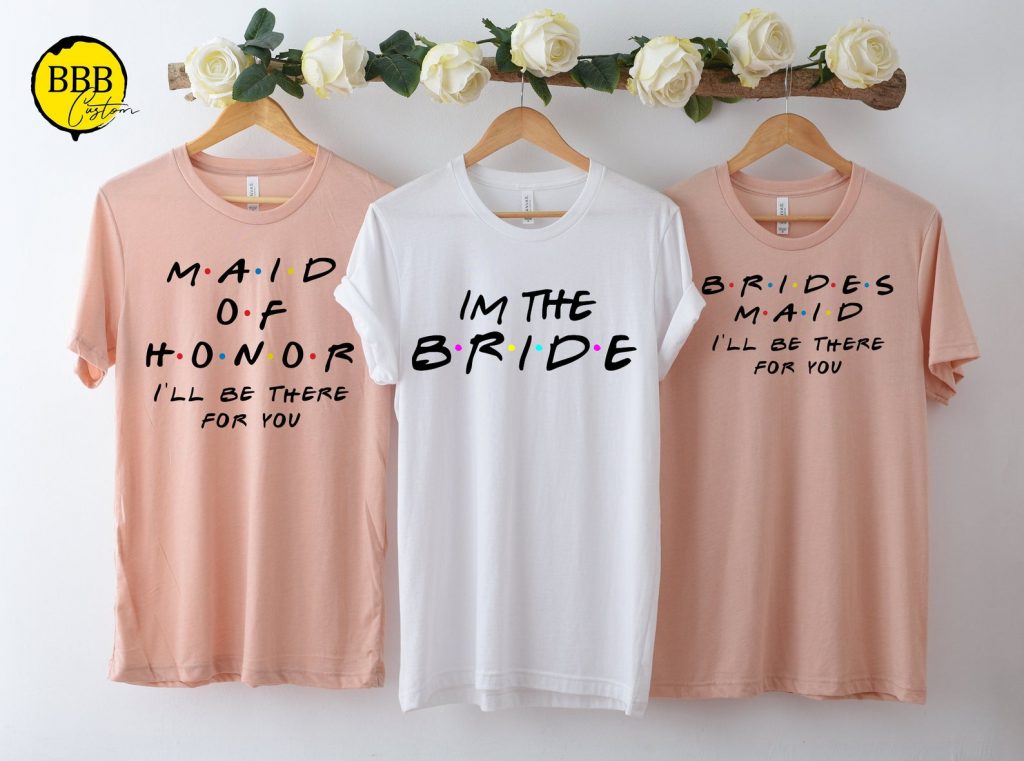 If the bride loves Friends, having a Friends-themed bridal shower is a no brainer. Let the squad show off their team bride spirit and their favorite TV show, for she did find her lobster!
Welcome to the [Censored]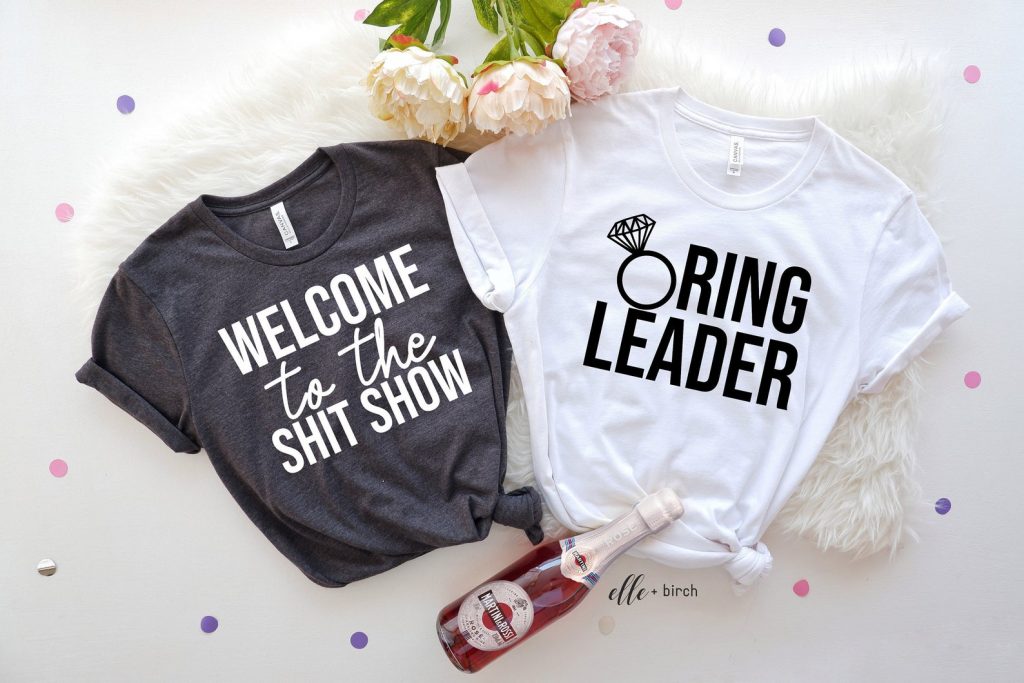 If you're looking for something a little sassier than the traditional girly outfits, then these funny bachelorette party shirts are right up your alley! These shirts will definitely come handy for fun and memorable photos, and you can wear them for years after the party.
Maid of Dishonor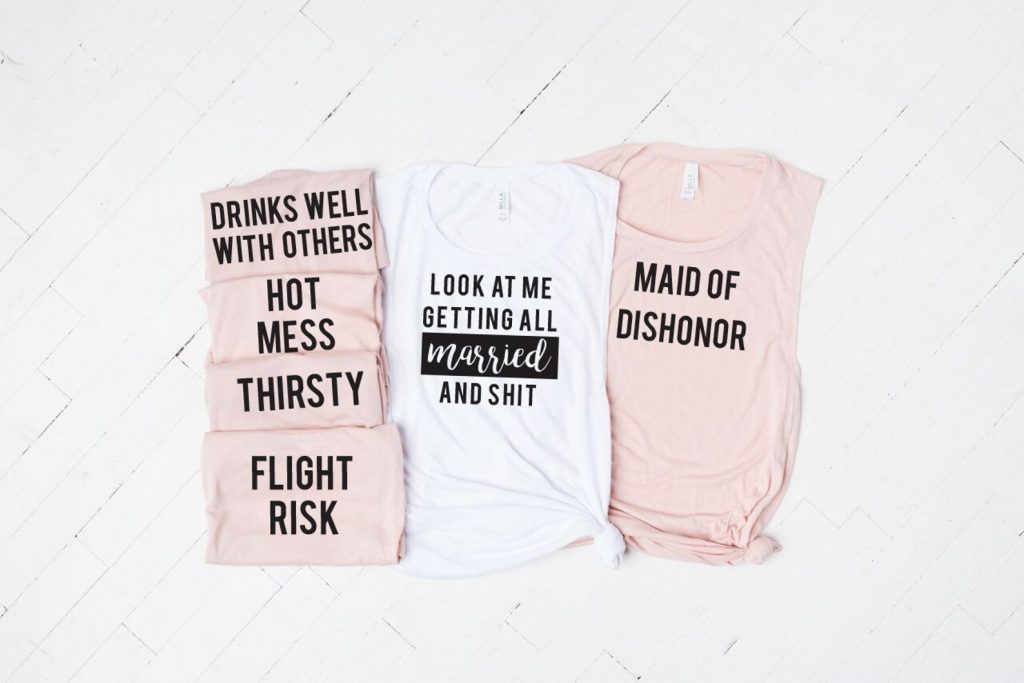 Continuing with cheeky, funny bachelorette shirts that will also serve you well long after the party is over, because let's be honest, there's always that girl who's a real lightning in the bottle and you never know what to expect with her… but you love her nonetheless, and she's a true maid of dishonor.
Stop! Hammer Time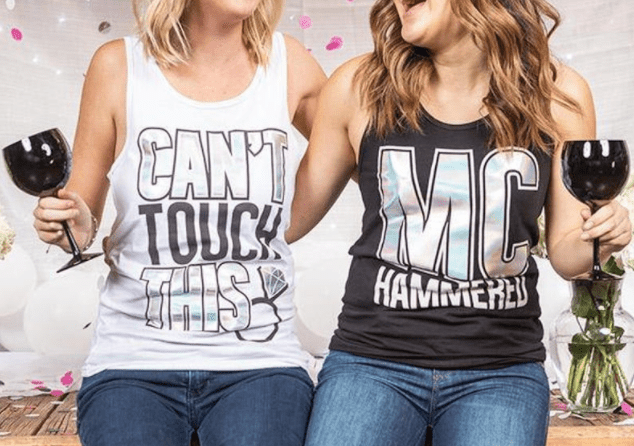 Can you hear the song in your head? Now you do! MC Hammer-themed bachelorette party shirts are best for well… getting hammered with your girls, simple as that.
Drinking Buddies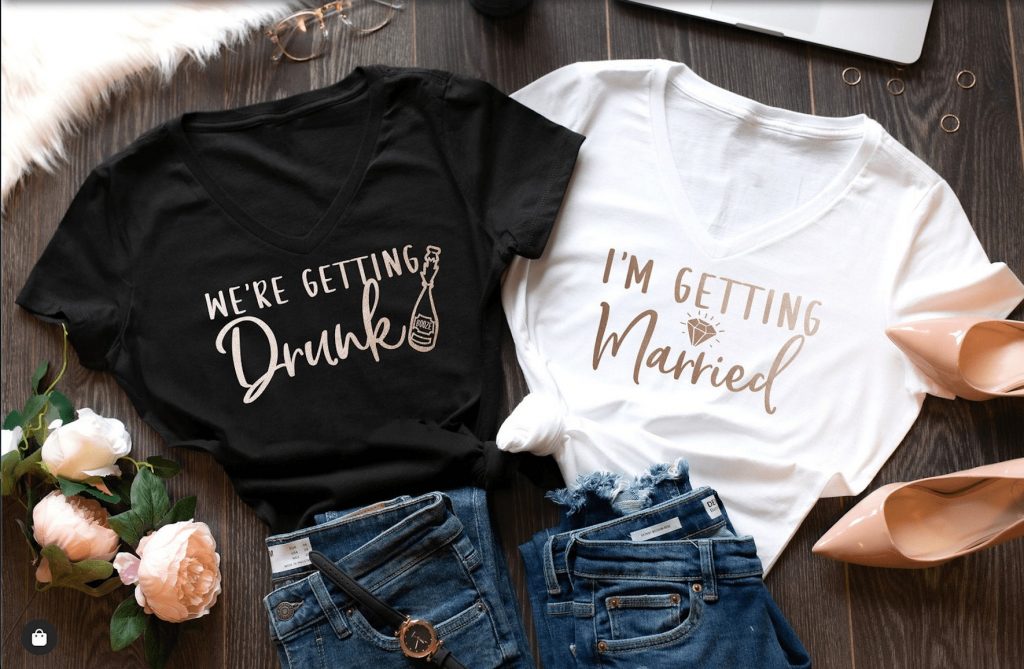 Hey, I mean, it's not like you weren't thinking it. These funny bachelorette party shirts cut right to the chase.
Savage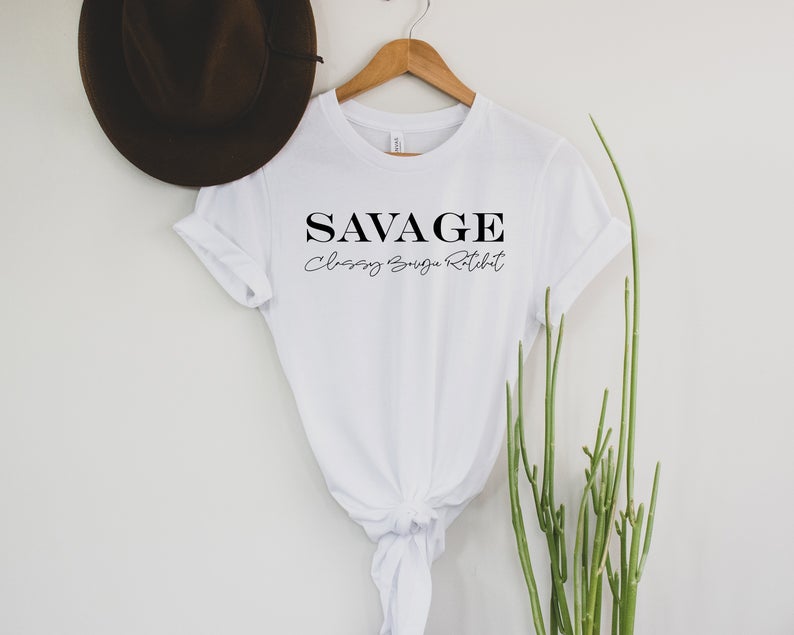 As a victim of TikTok and the mega popular song in every other video, I simply couldn't NOT include this mega empowering message. Because you know it – your squad is savage, classy, bougie, ratched.
Beer Lovers' Squad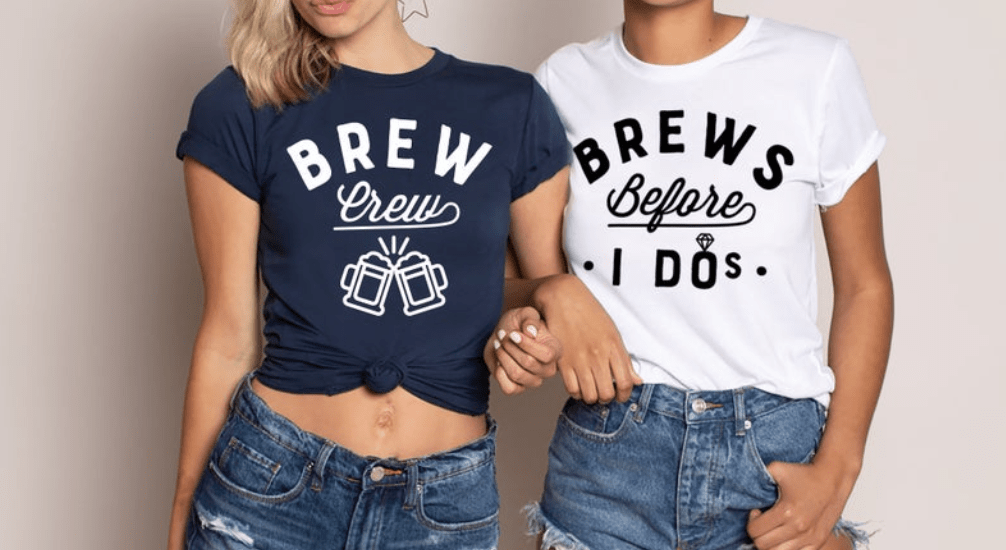 This design is perfect for any beer-drinking, craft beer-loving, or home brewing wifey to be. Perfect for any bachelorette party!
The Tank Top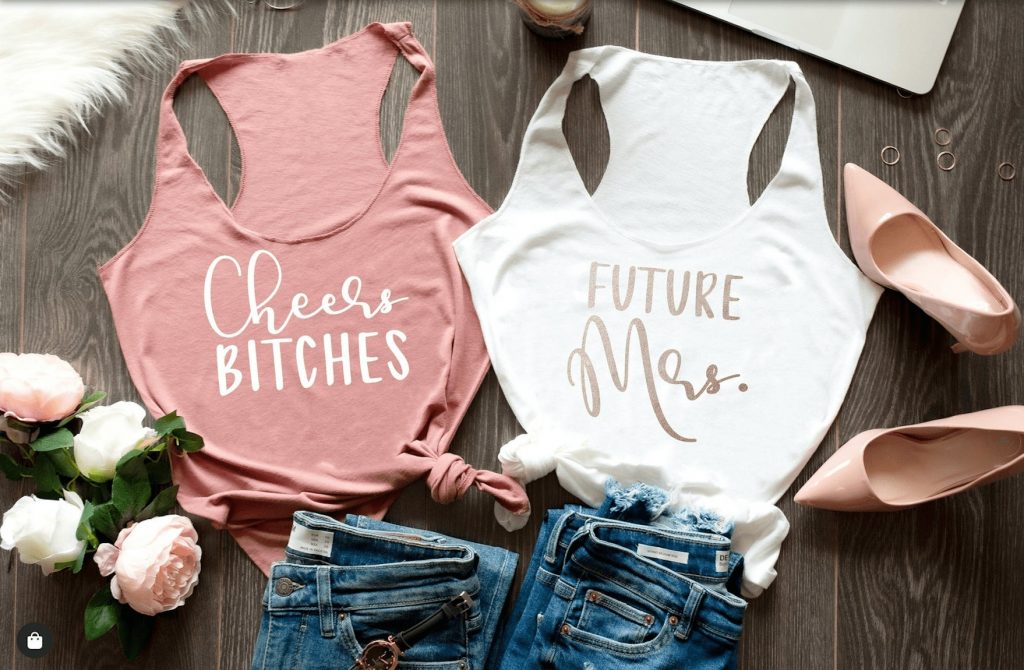 Picture this: a smoldering hot summer day, all your babes dressed in matching cute tank tops that have got some attitude, just like you.
Yas Queen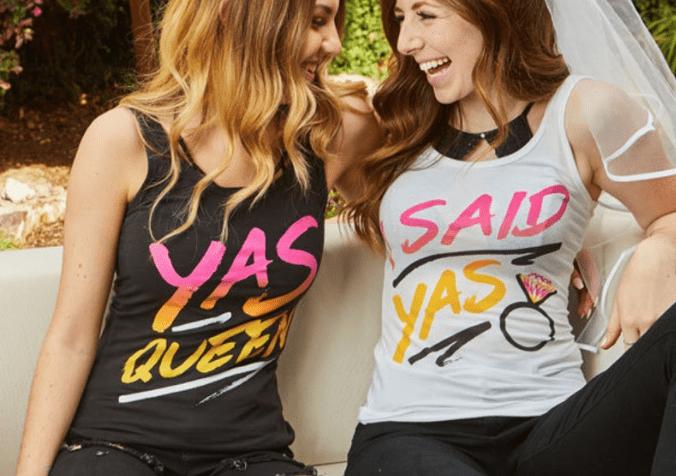 These shirts are everything you need for a killer bachelorette party, inspired by women warriors. This design will excite and empower your guests and look amazing in photos.
Bride or Die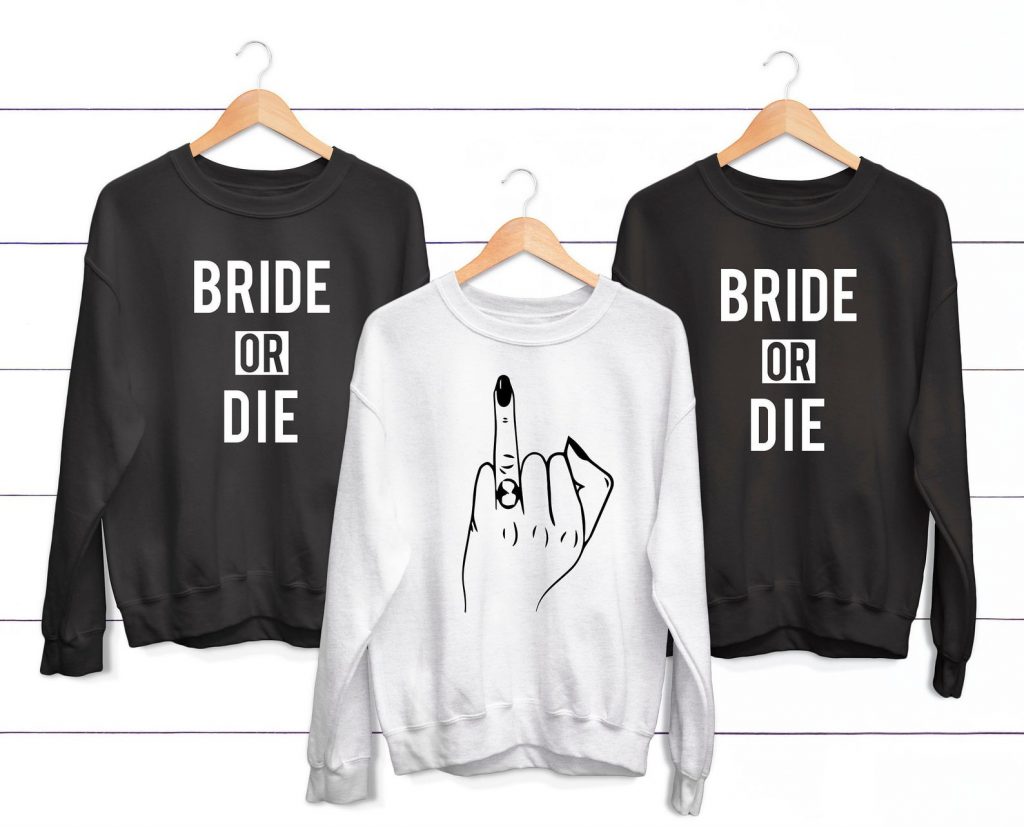 In case your girl is getting married in Fall or Winter, keep your crew warm with matching bachelorette sweatshirts that are not only warm and snug ut fun to look at as well.
Look at Me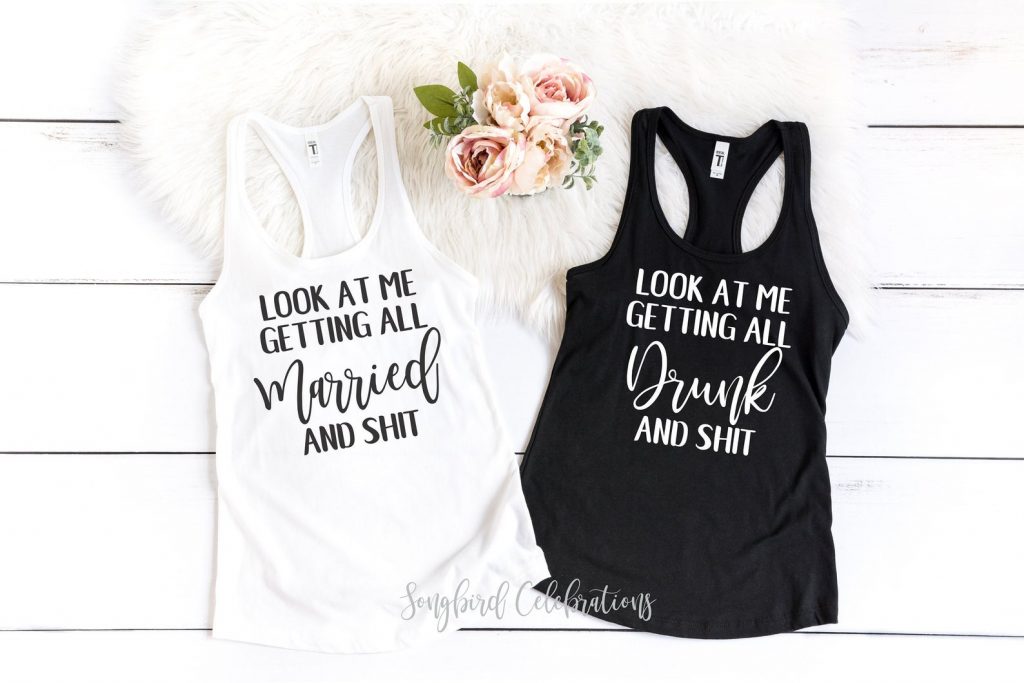 The times when cussing was only the male (or pirate!) prerogative are long gone. A little foul mouth has never killed nobody, so enjoy your special day with a sassy fun bachelorette party shirt.
Who Needs Therapy?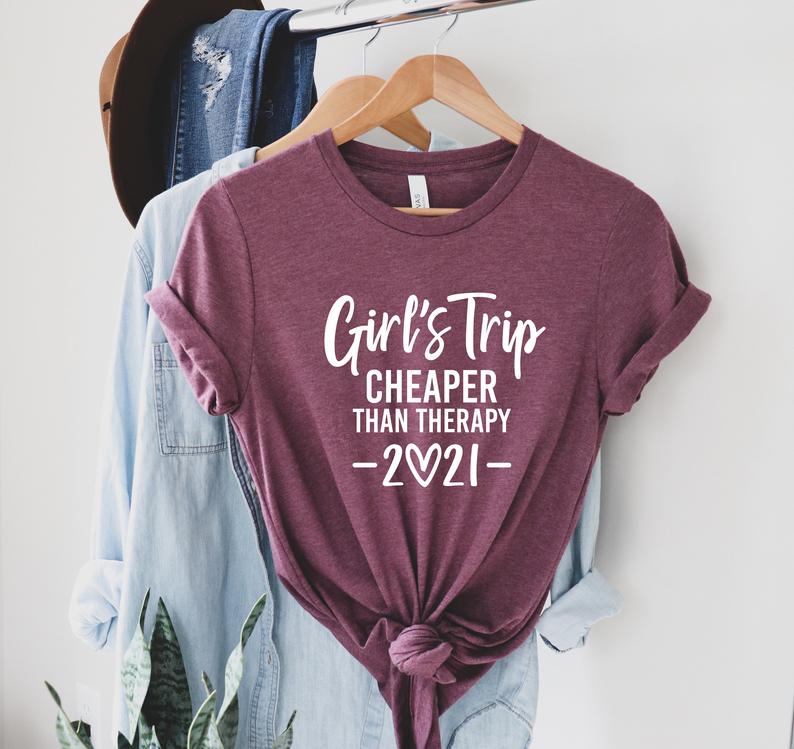 Who needs expensive therapy if you can go out and about with your gal pals, pour your hearts out and just have good times, especially in 2021.
Drunk in Love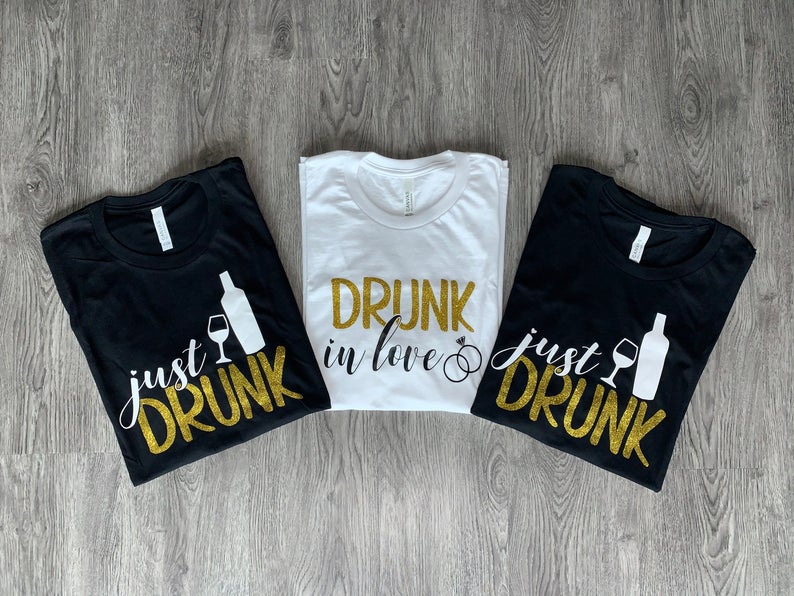 The bride might be drunk in love, but the rest of her crew is definitely just drunk, and there's nothing wrong with that.
Who Brings What?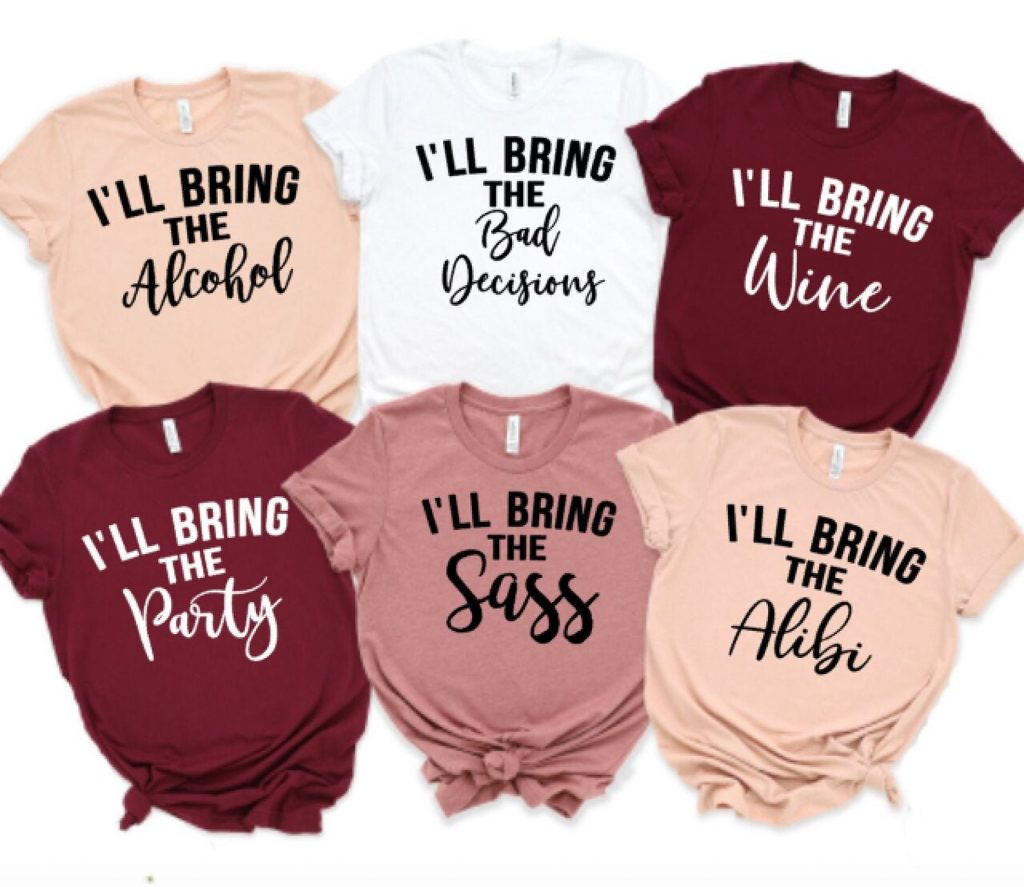 Delegating is the word. The bride should know who's responsible for what so this design is right up that alley.
Here Kitty Kitty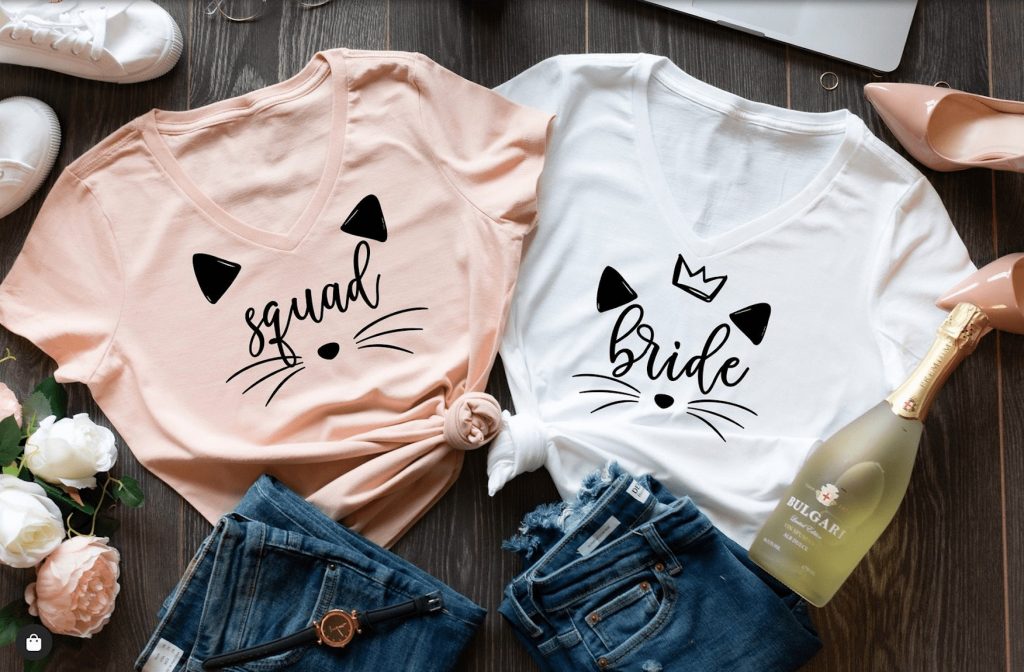 The perfect shirt design for the cat squad ladies. They're cute, they're fun and will look amazing on your group photos. I meow pronounce you husband and wife.
Now that you've picked the design for your funny bachelorette party shirts, take to Printify's mockup generator and start designing. But above all – have fun at your party!
Share the article
Topics