Start Creating Custom Hoodies in Canada
Seasons change but custom hoodies – the true champions of casual clothing – remain unrivaled. Design and sell hoodies as a side hustle, or order one for yourself.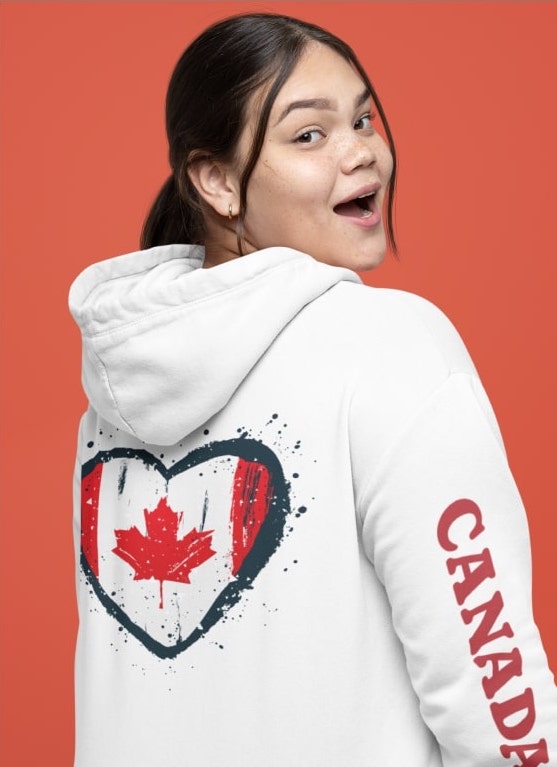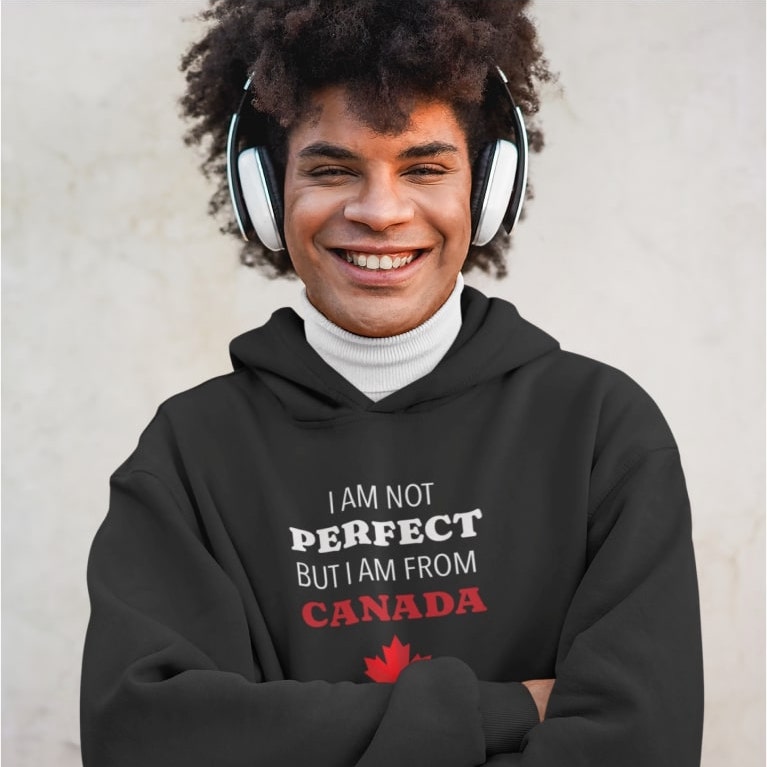 Make Your Own Custom Hoodies With Printify
Create Custom Hoodies Today!
How to Make Custom Hoodies in Three Steps
Whether you're designing stylish hoodies for yourself or to sell as a business, with Printify, anyone can design hoodies with ease.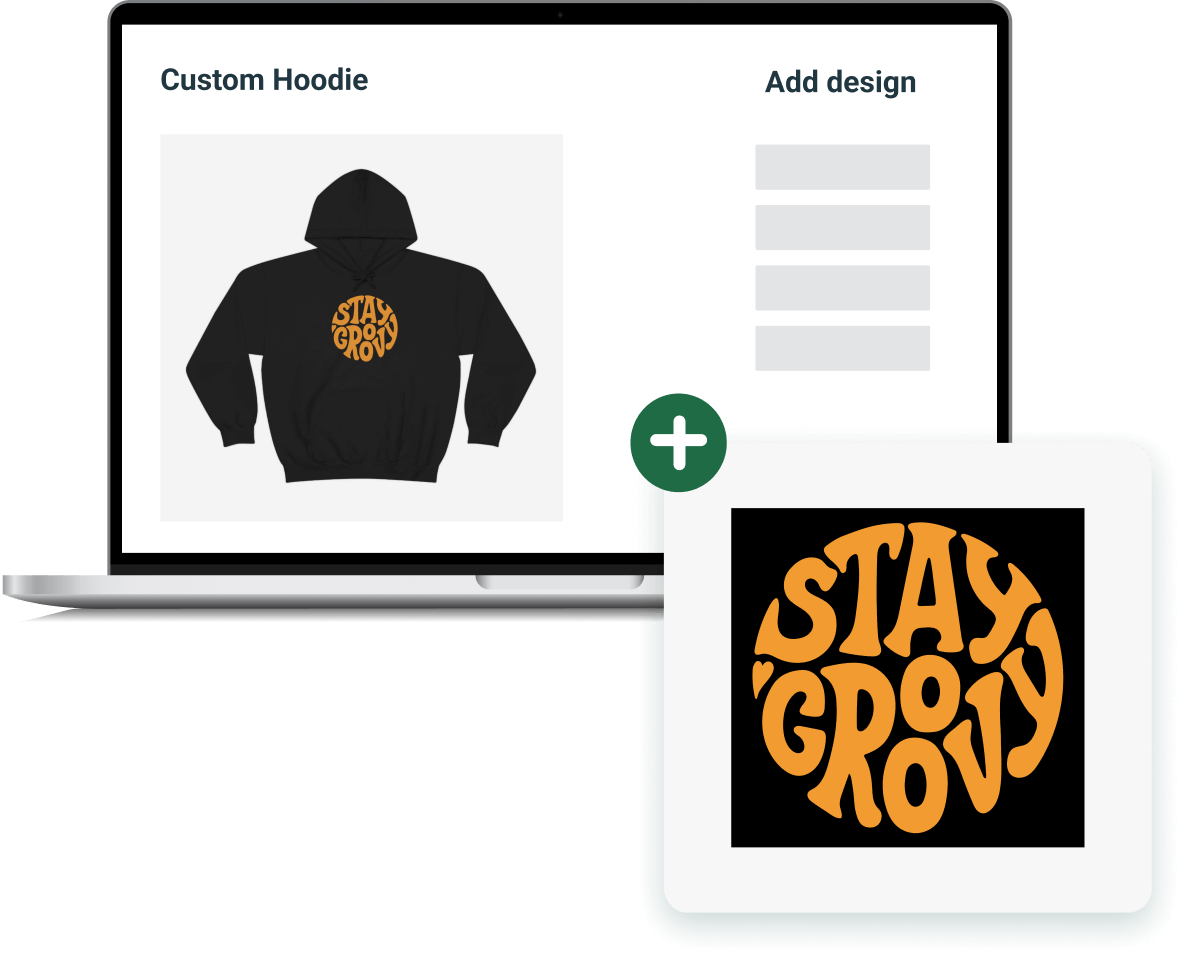 Sign Up for a Free Printify Account
Explore the Printify Catalog to find comfortable hoodies in various styles like pullovers, zip-ups, and cropped hoodies. Select your favorite, and click Start Designing.
With a few clicks, our online design tool, the Printify Mockup Generator, brings your vision of a perfect hoodie to life.
The design process is easy. Simply upload a graphic, logo, text, or a combination of these to create personalized hoodies.
Design Custom Hoodies With Printify
Whether you want to create a personalized hoodie for yourself or design a collection for your online store, we have everything you need to begin. With many hoodies to personalize, finding your favorite won't take long.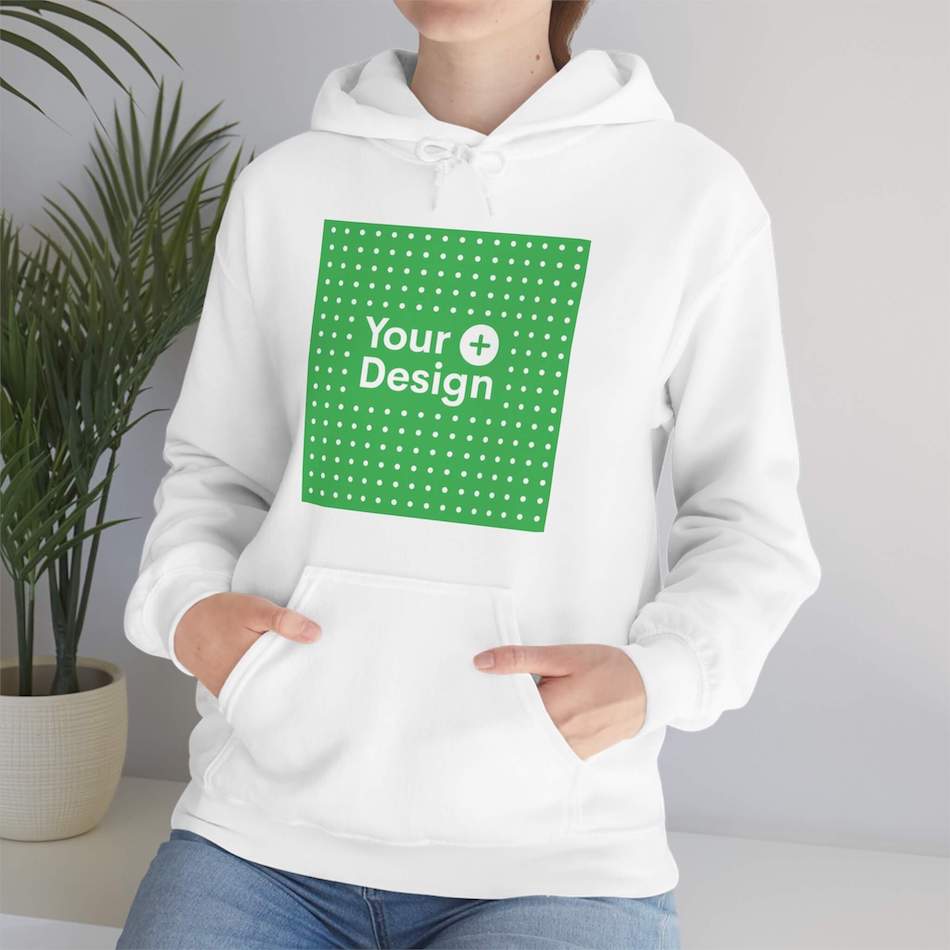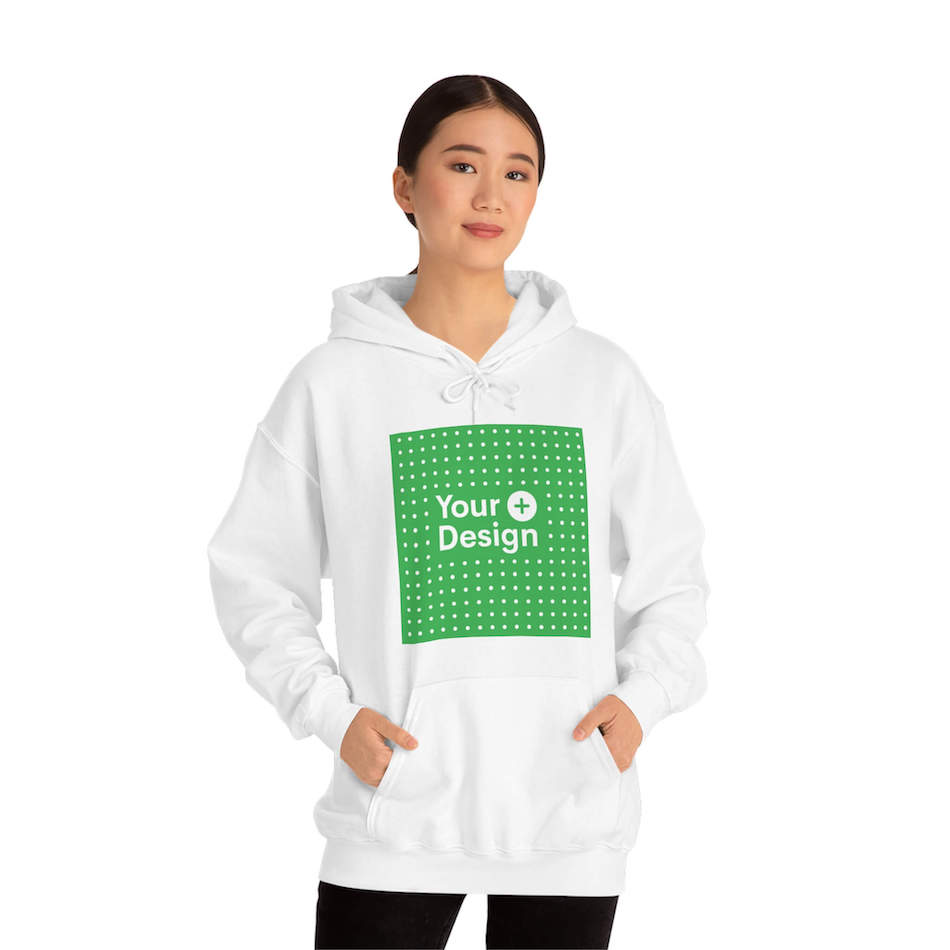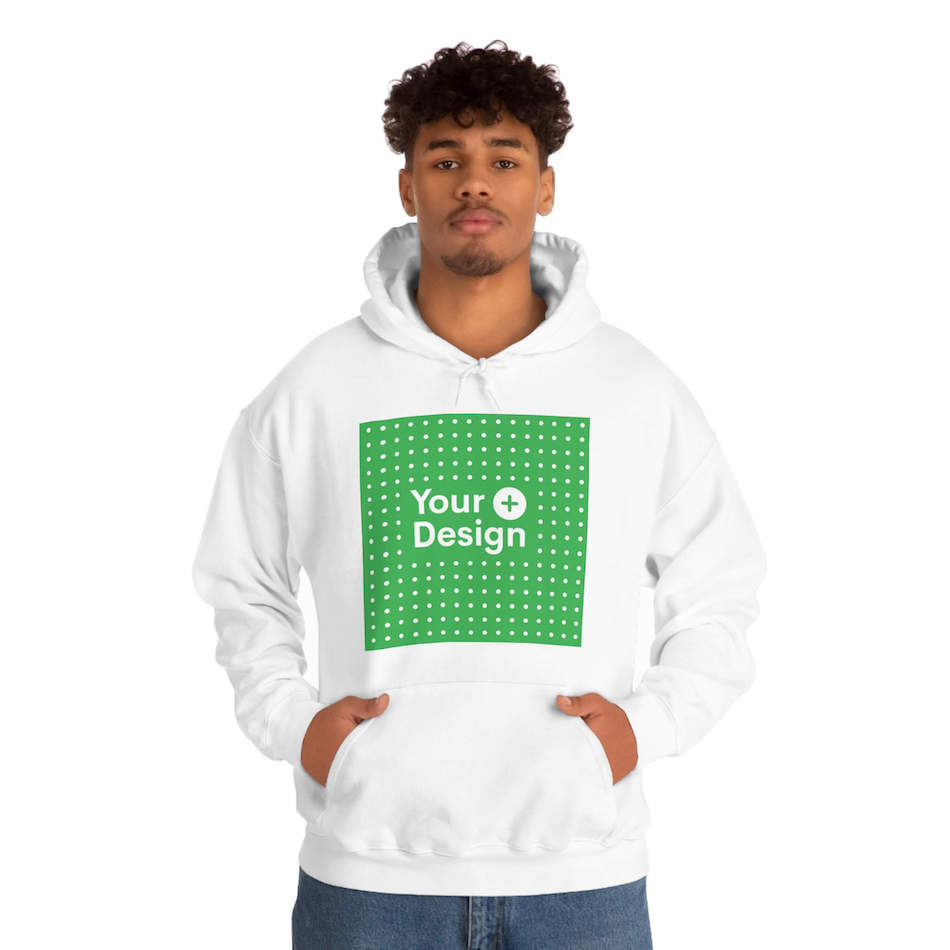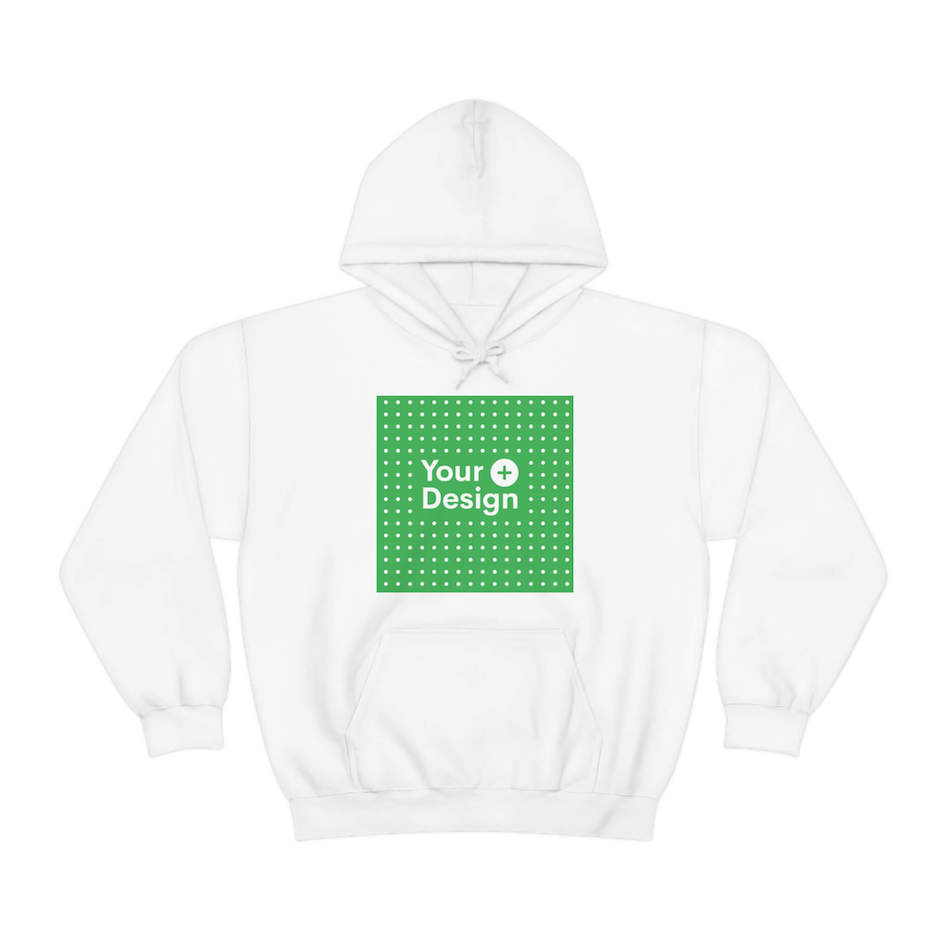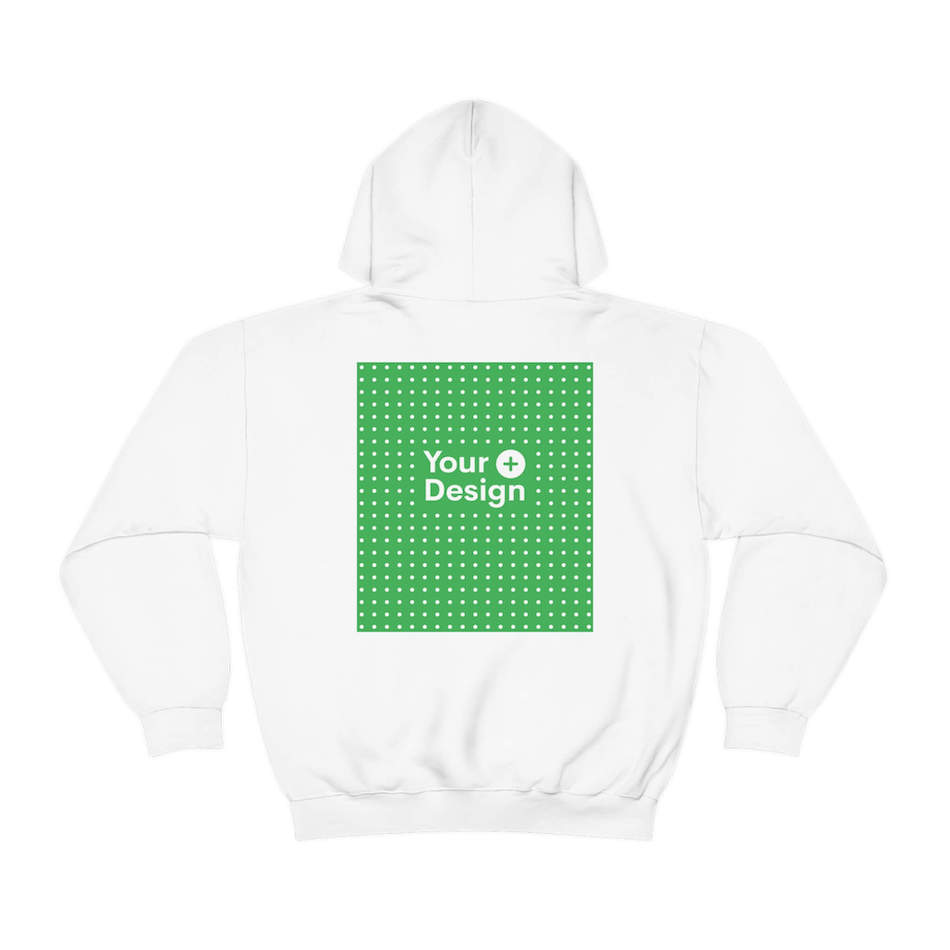 One of our all-time bestsellers, the Gildan 18500 hoodie, is loved by people of all ages. Their unwavering popularity is a testament to their quality and comfort.
This unisex hooded sweatshirt is made from a blend of 50% cotton and 50% polyester, runs true to size, and has a classic fit.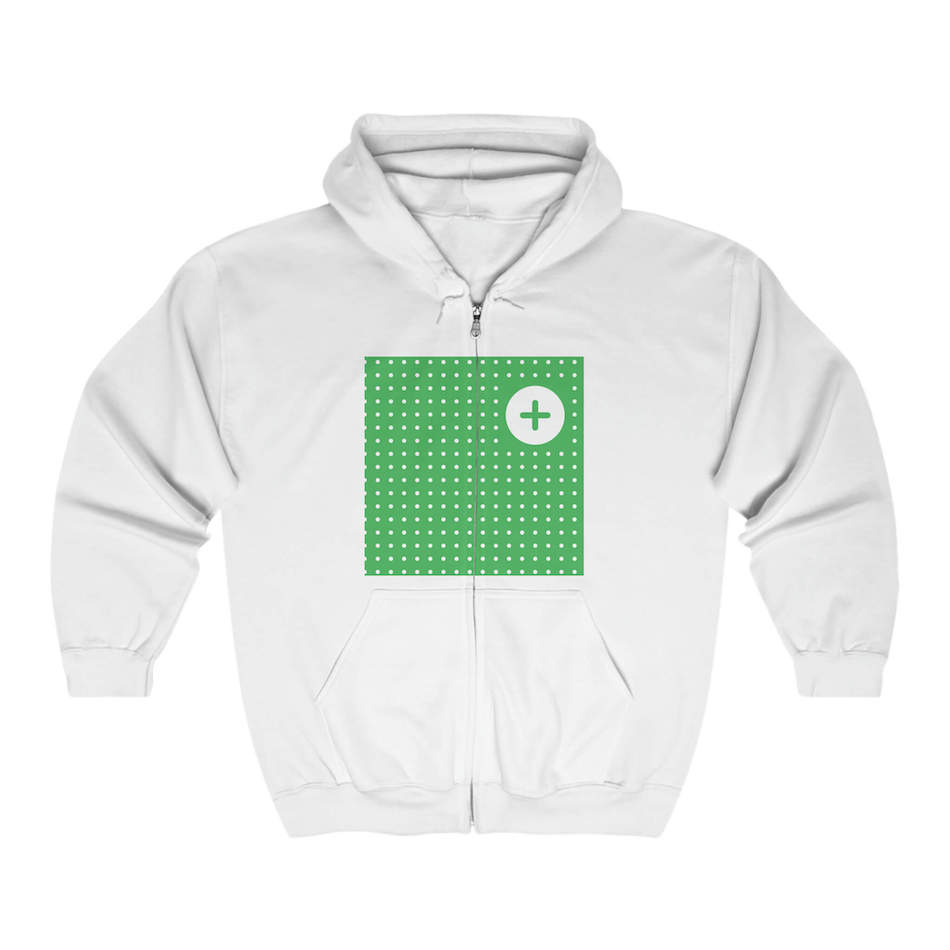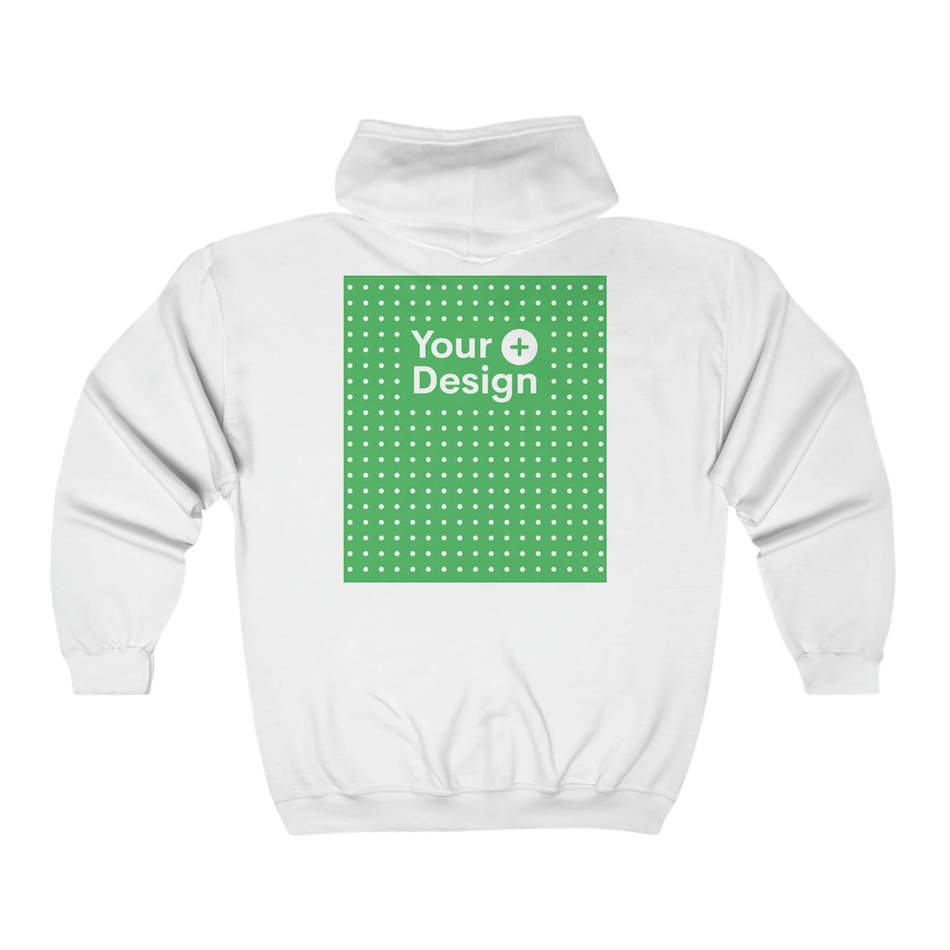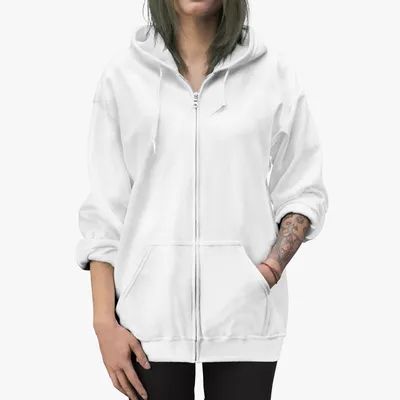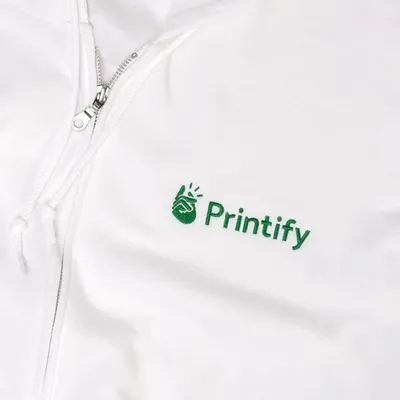 The cold months of winter stand no chance against this hooded sweatshirt. Its classic fit strikes the perfect balance between comfort and style.
These unisex Gildan custom hoodies are made from a blend of cotton and polyester – a perfect canvas for printing your design.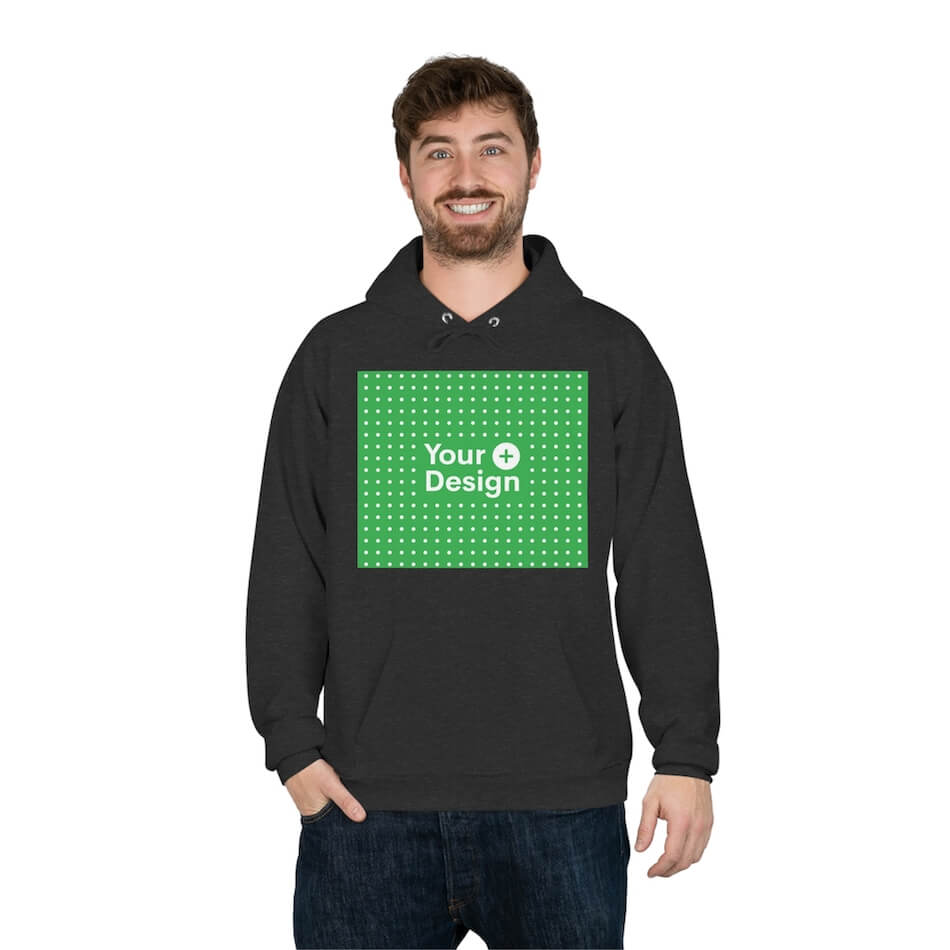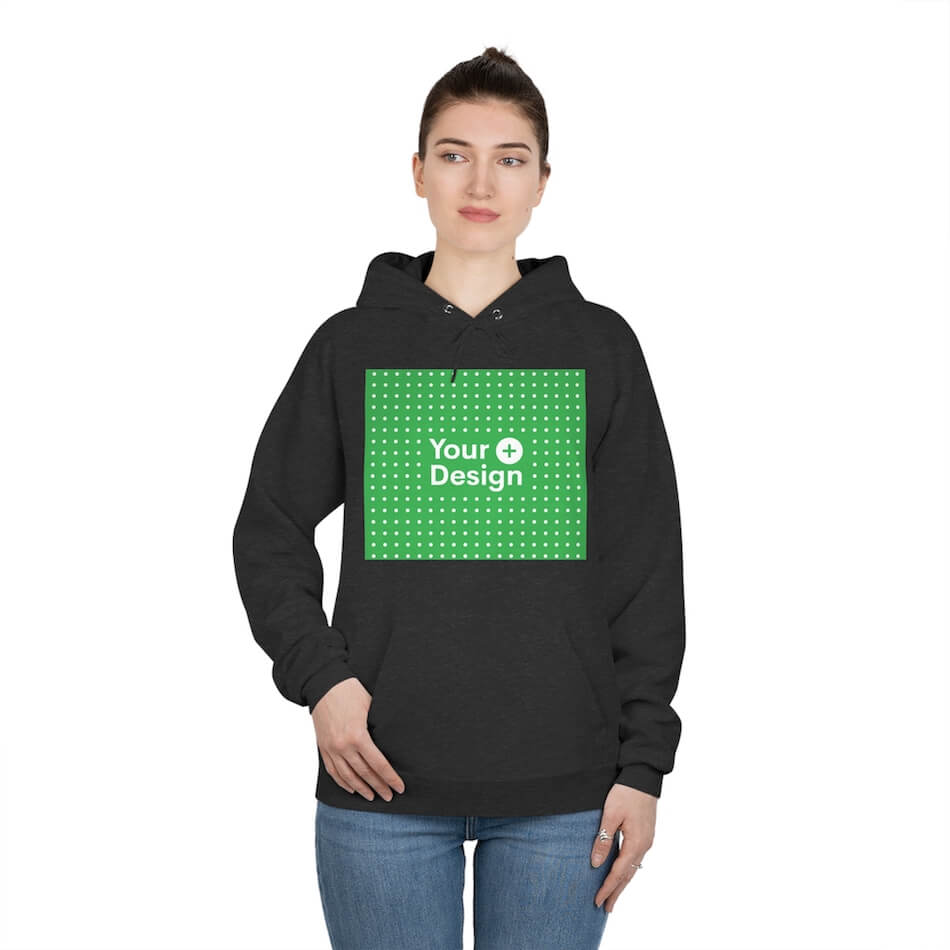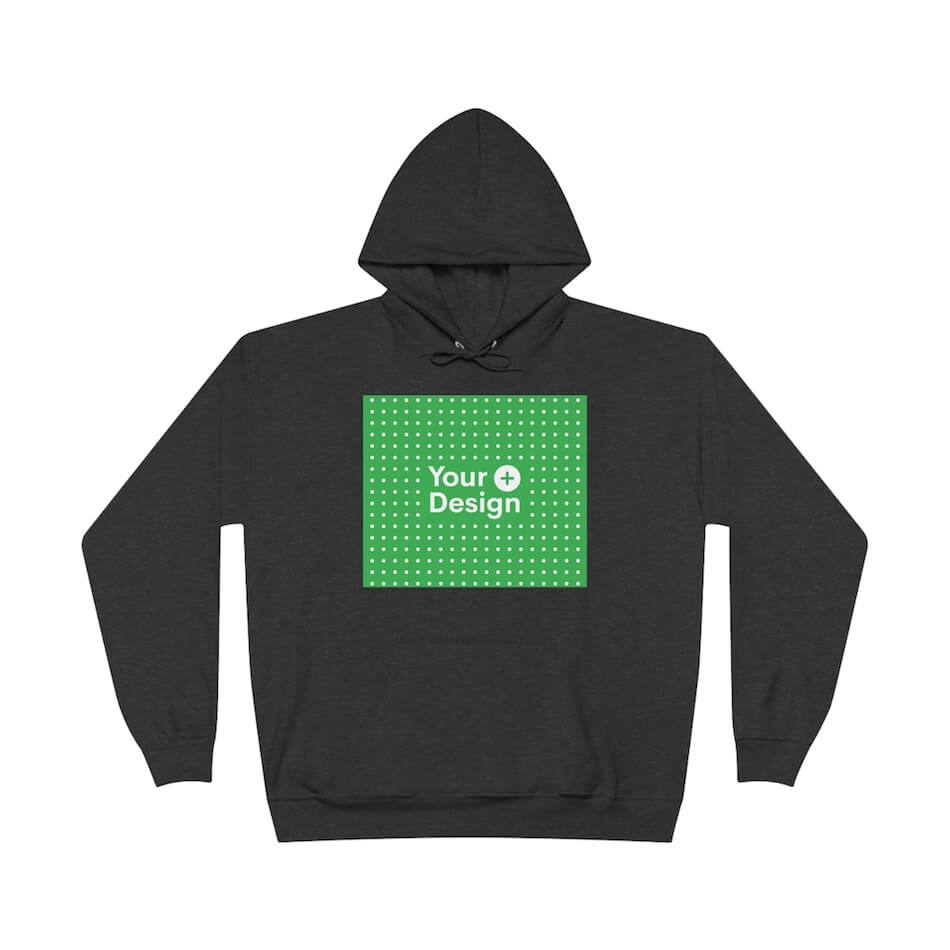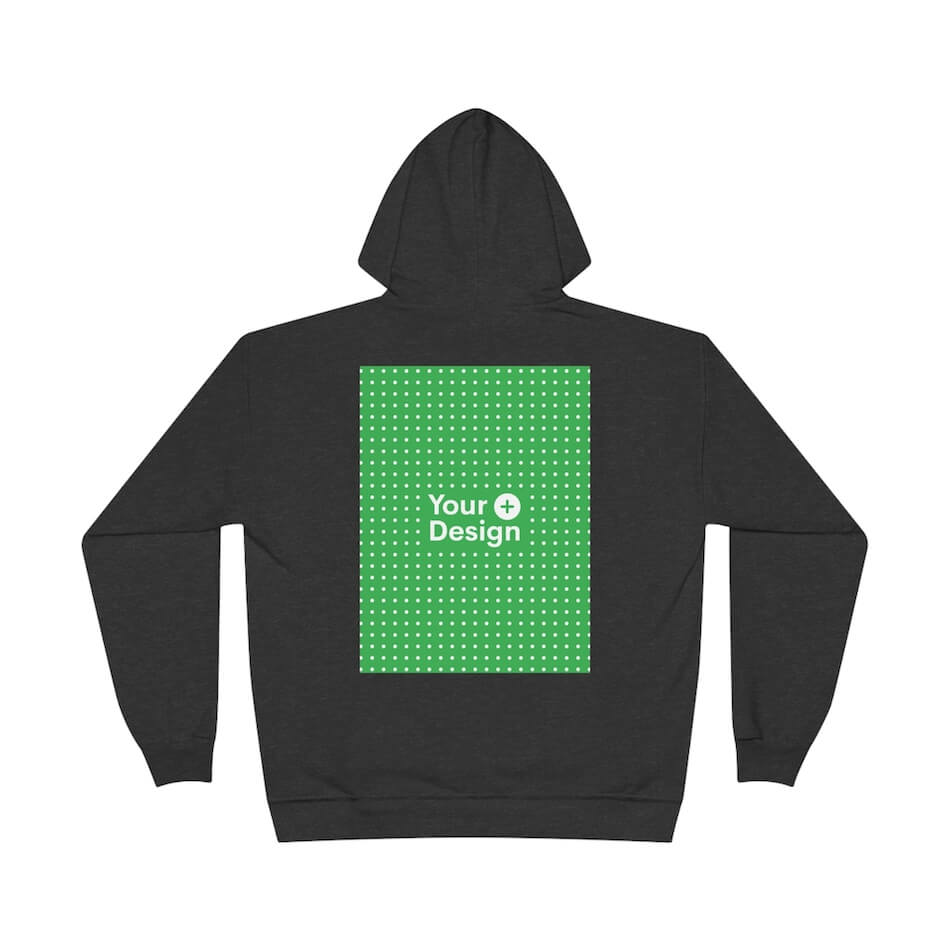 This unisex pullover hoodie is an excellent addition to any personalized-hoodie business looking to reduce its environmental impact. It's made from a patented, high-stitch-density fleece that creates a soft and comfortable garment.
They're classified as medium-weight pullover hoodies with a regular fit.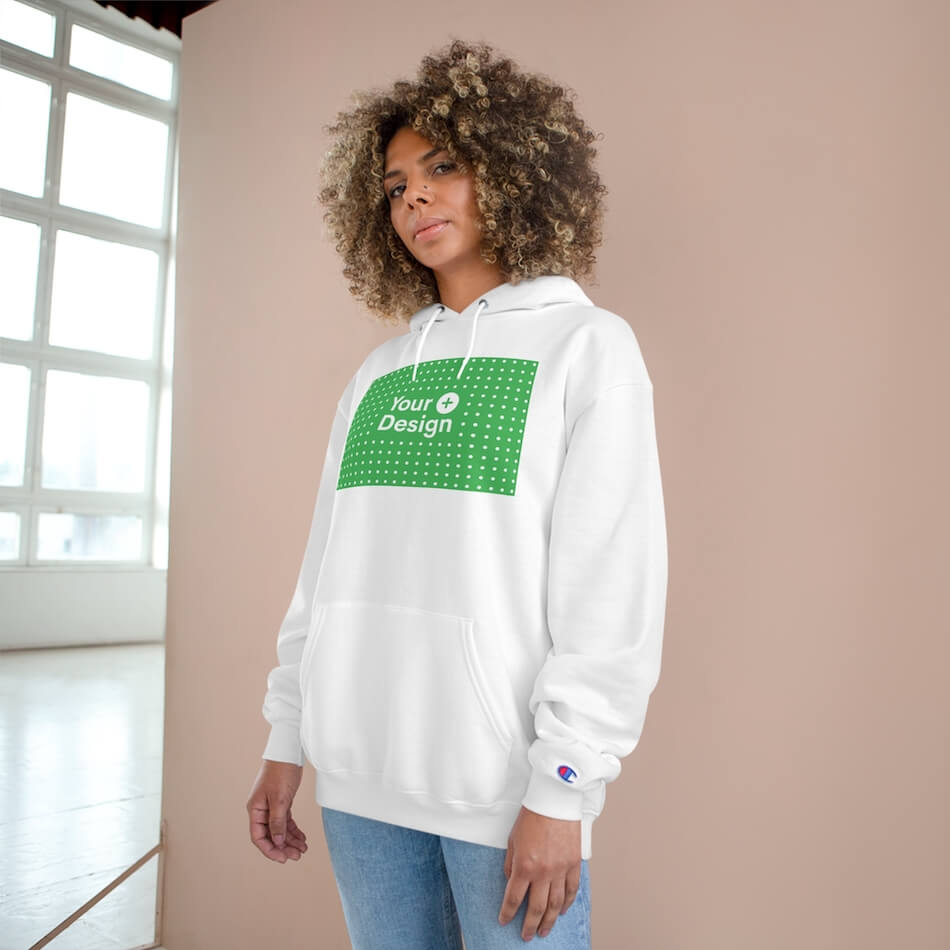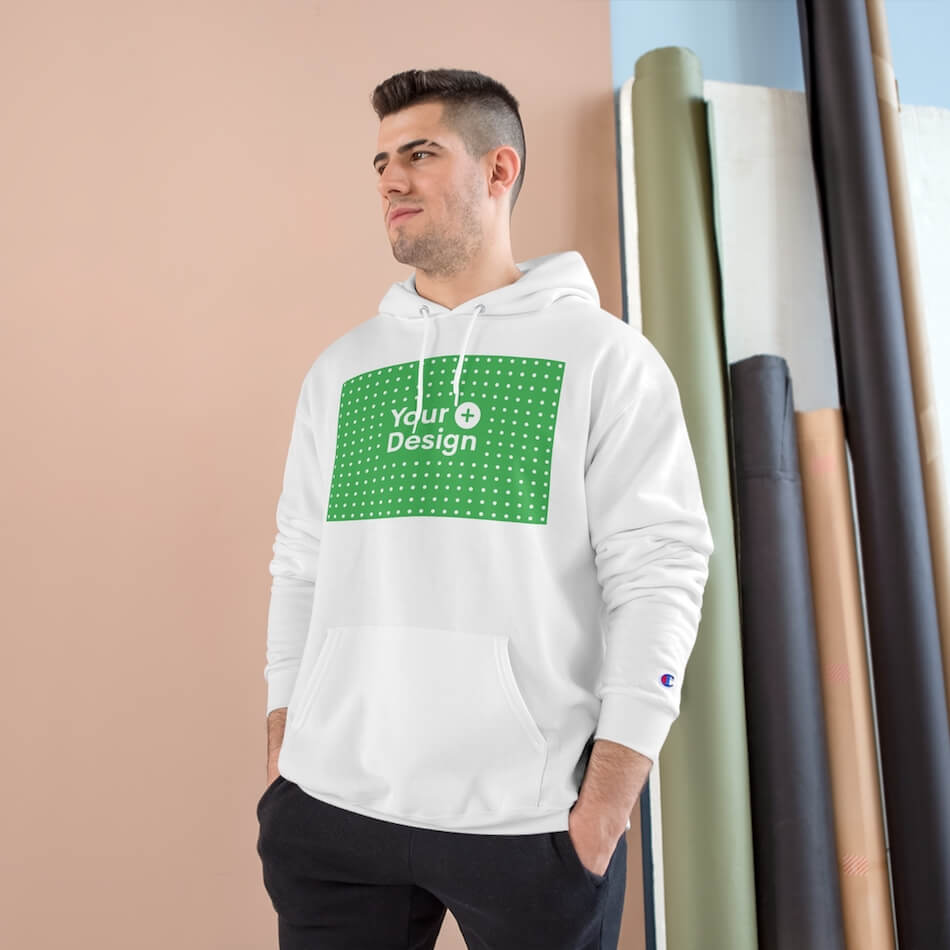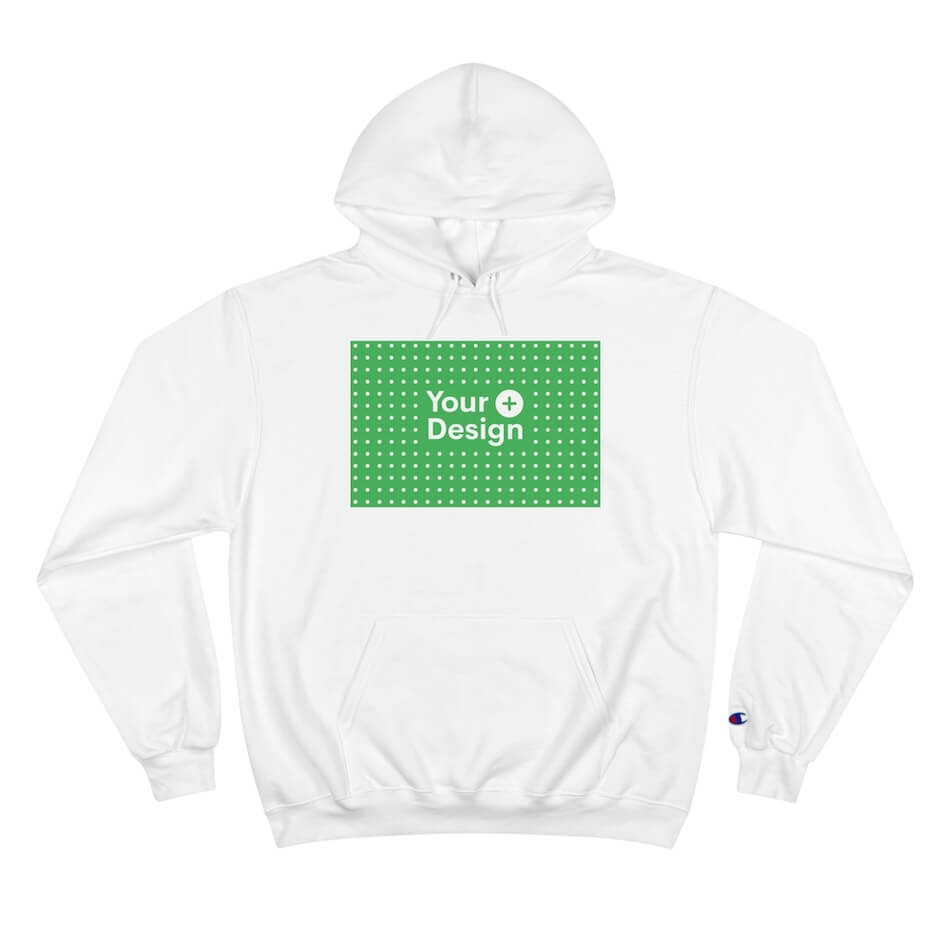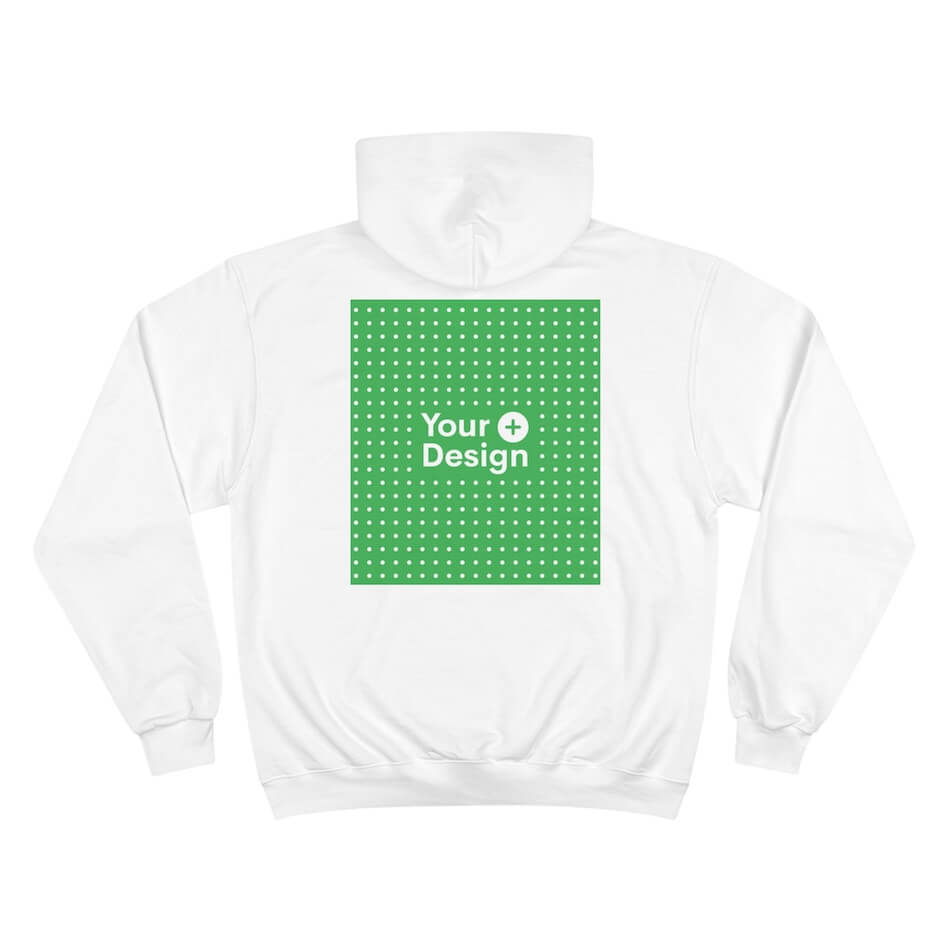 In Canada, custom hoodies are a popular fashion statement. This custom hoodie is made from 50% cotton and 50% polyester, resulting in a durable garment perfect for printing your artwork.
Easily create your own hoodie by uploading a design to our platform. If you don't have an artwork in mind, browse our free Graphics library in the Mockup Generator to create one from scratch.
Explore All of Our Hoodies
Finding a custom hoodie for your friends, family, or customers is super easy with Printify. In our Catalog, you'll see all types of hoodies – unisex, pullovers, zip-ups, and more.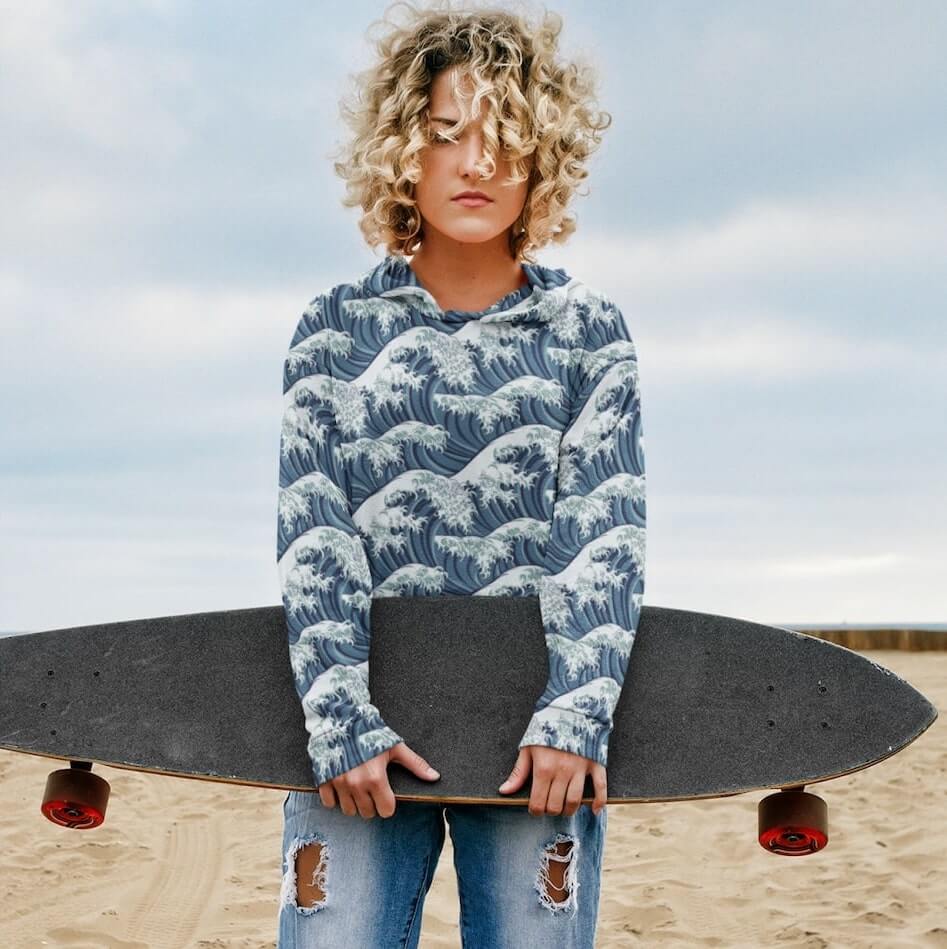 All-Over-Print (AOP) Hoodies
Our all-over-print custom hoodies make a great special gift to leave a lasting impression. The print covers the whole garment, creating a unique custom-hoodie design.
Choose AOP when you want to create custom sweatshirts with bold graphics, patterns, and printed sleeves.
With practicality at heart, zip-up hoodies are the perfect blend of comfort and style. No matter the occasion, season, or weather, they're a trusty companion through every adventure.
No custom apparel is as versatile as these, allowing the wearer to regulate their temperature, layer up, or keep harsh elements at bay.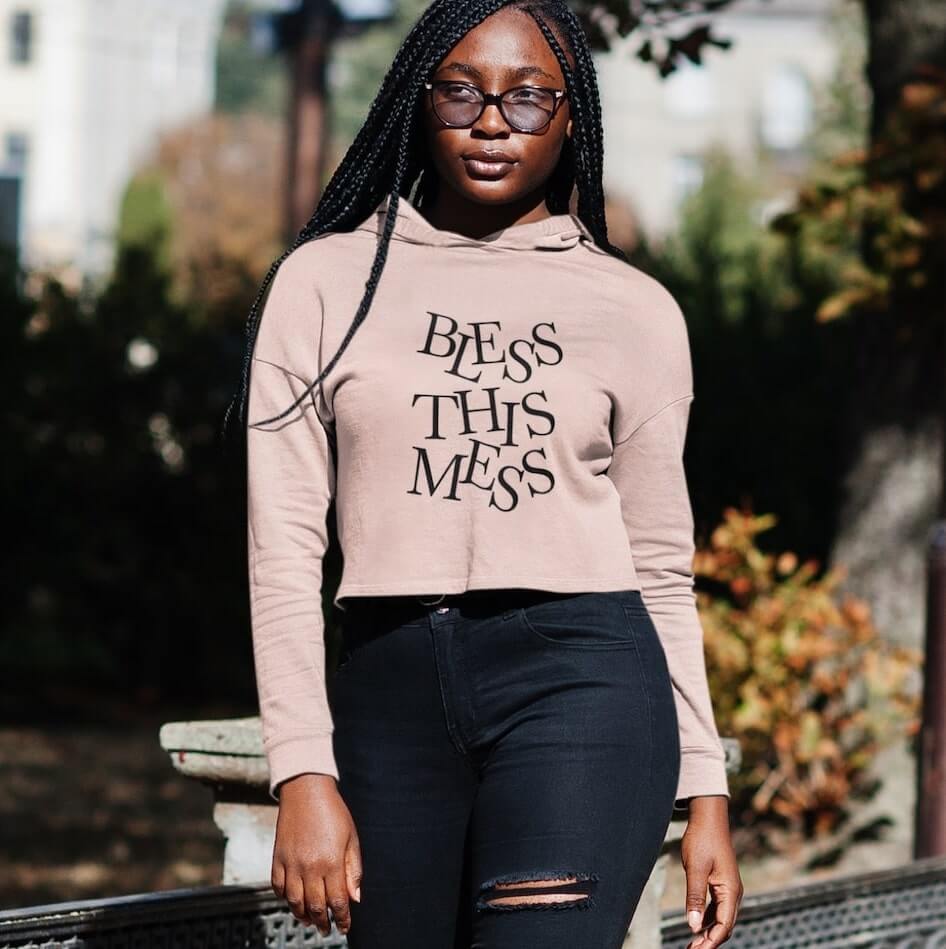 Cropped Hoodies for Women
If traditional hoodies don't quite cut it, here's an idea – cropped hoodies. As a stylish and iconic alternative, they offer a modern twist on the all-time favorite classic.
Whether you want to create a special gift for your friend or add a profitable item to your store, these soft custom hoodies, made from a cotton and polyester blend, will surely be a big hit.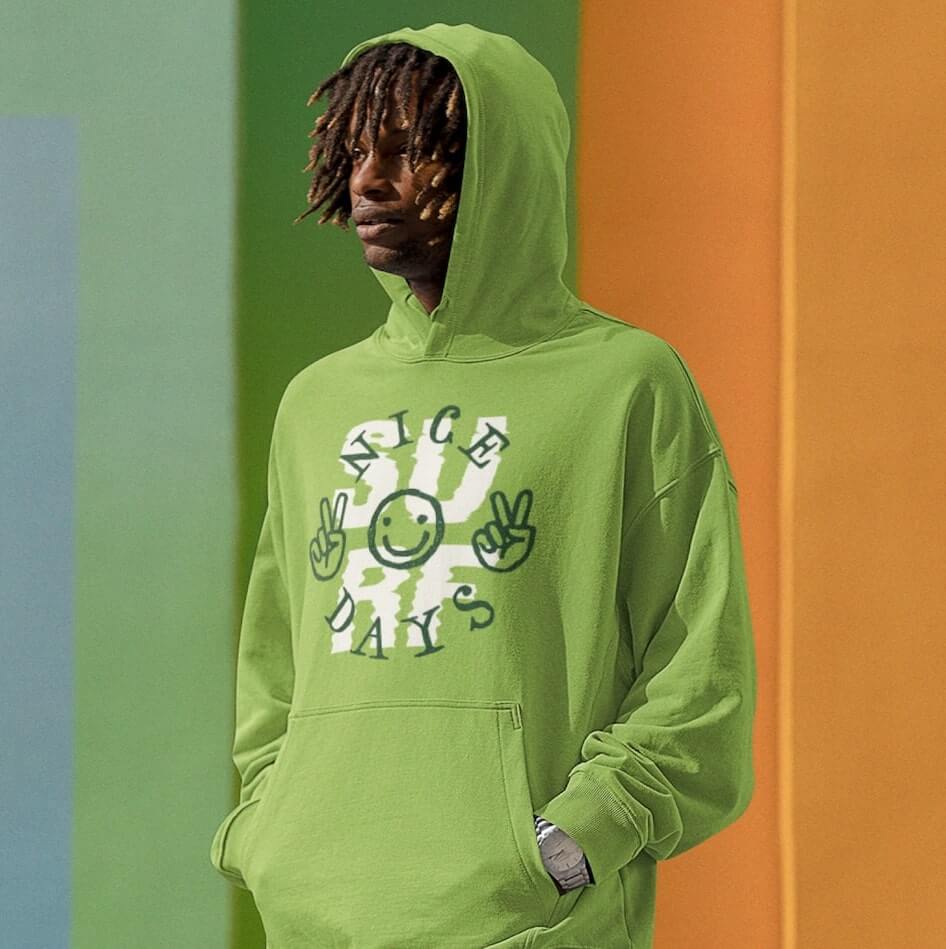 Regarding personalization, pullover hoodies are the ideal canvas for expressing your style, showcasing your brand, or representing your business.
These pullover hoodies are very popular among men and women. They feature a front pouch pocket and a hood with drawstrings.
The cotton-polyester blend material ensures comfort and durability.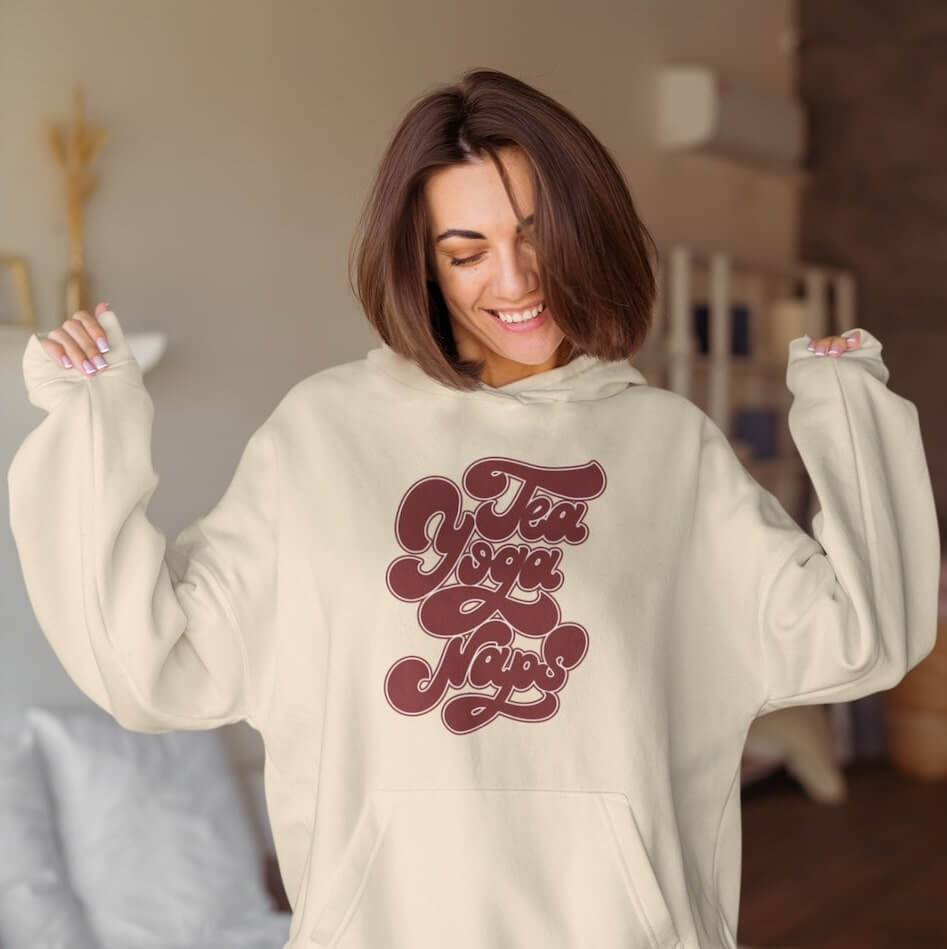 Unisex Heavyweight Hoodies
Look no further if you're looking for great custom hoodies that provide exceptional warmth and comfort. No matter the occasion, personalized hoodies make an excellent addition to any wardrobe or store.
They're made from a unique blend of cotton and polyester, creating the perfect surface for the artwork, design, or logo you want printed.
Create customized hoodies, sweatshirts, t-shirts, and mugs, with our Print Providers right here in Canada. They have everything you need to start a print-on-demand business with ease.
If high-quality products and fast delivery are what you're after, then our Canada-based Print Providers are a perfect choice.
Make Your Own Custom Hoodies
Join Over Two Million Merchants Who Trust Printify
If you want to start printing your own hoodies, Printify has everything a new business needs – the largest product selection, the lowest prices, and the best customer support.
I don't have to invest the money I can't lose into my business. With Printify, I only pay the fulfillment fees, and the rest is all profit.
I really appreciate working with Printify on my brand. Afro Unicorn was only supposed to be my design on a white shirt. It is so much more. Printify allows me the time to run the business and not work in the business.
Printify helped me start a completely hands-off revenue stream. When you spot a niche that you want to enter quickly, you don't have to worry about buying stock or equipment.
Printify Premium has helped my profit margins tremendously, and spending $20 a month has probably saved me over $200 a month.
Using Printify saved our struggling business of 6 years and gave us more time with our family.
I like Printify products because they tie in with our organisation's message.
I love the Printify Mockup Generator. It keeps everything consistent and allows me to keep my brand looking sharp and professional.
Design Ideas for Personalized Hoodies
The Printify Mockup Generator is our beginner-friendly online design tool. Use it to quickly create personalized hoodies by uploading your own design or creating one from scratch.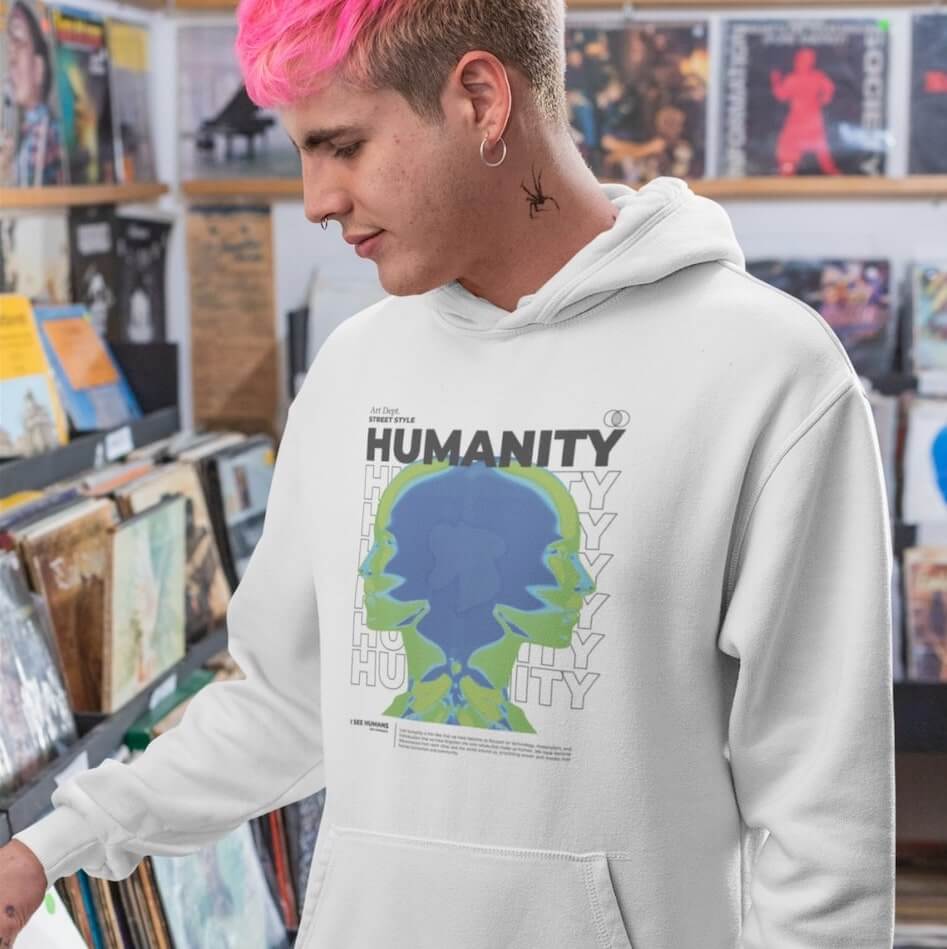 Illustrations and Abstract Graphics
Leave a stunning impression by creating a hoodie design with illustrations. Whether you want a custom hoodie for yourself or your business, beautiful graphics always stand out. If you're an artist, this is also a fun way to monetize your art.
Customized Hoodies for Promoting a Business
If you want to build brand awareness, customized hoodies with your own design and a logo are a great way to do it. They're wonderful as gifts at job fairs, events, and other promotional activities.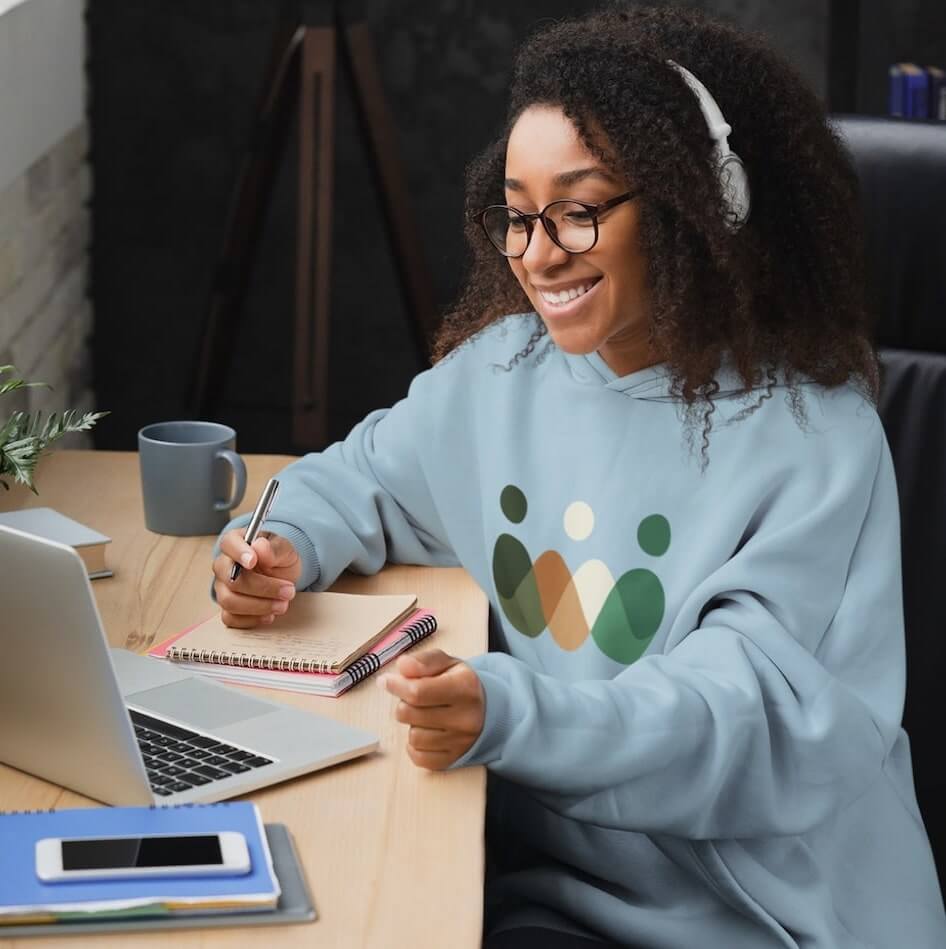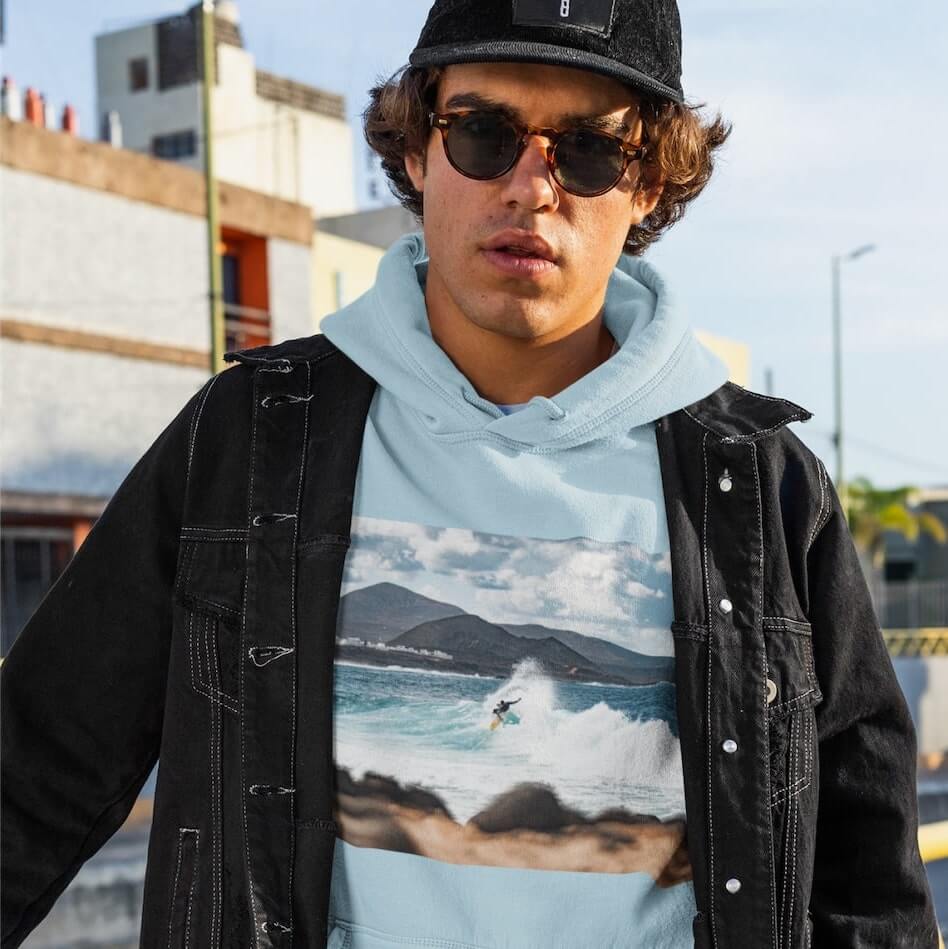 A Hoodie Design With Photos
Snapped a great photo and want to show it to the world? We get you. Thanks to our Print Providers in Canada – custom hoodies with photos have never looked better.
We print them in picture-perfect resolution to make sure when your customer buys a hoodie, they get the high quality they deserve.
The global hoodie and sweatshirt market is on its way to $324.94 billion by 2030, giving you the green light to build your own sweatshirt business. Plus, with the recent advancements in printing technology, custom hoodies cost less to produce than ever before.
For you, this means higher profit margins while staying affordable.
Another argument for selling custom sweatshirts and hoodies is that people love receiving custom apparel as gifts. You can easily create various designs to cater to any customer and occasion.
Birthdays, baby showers, anniversaries – you name it, and there's a hoodie for it.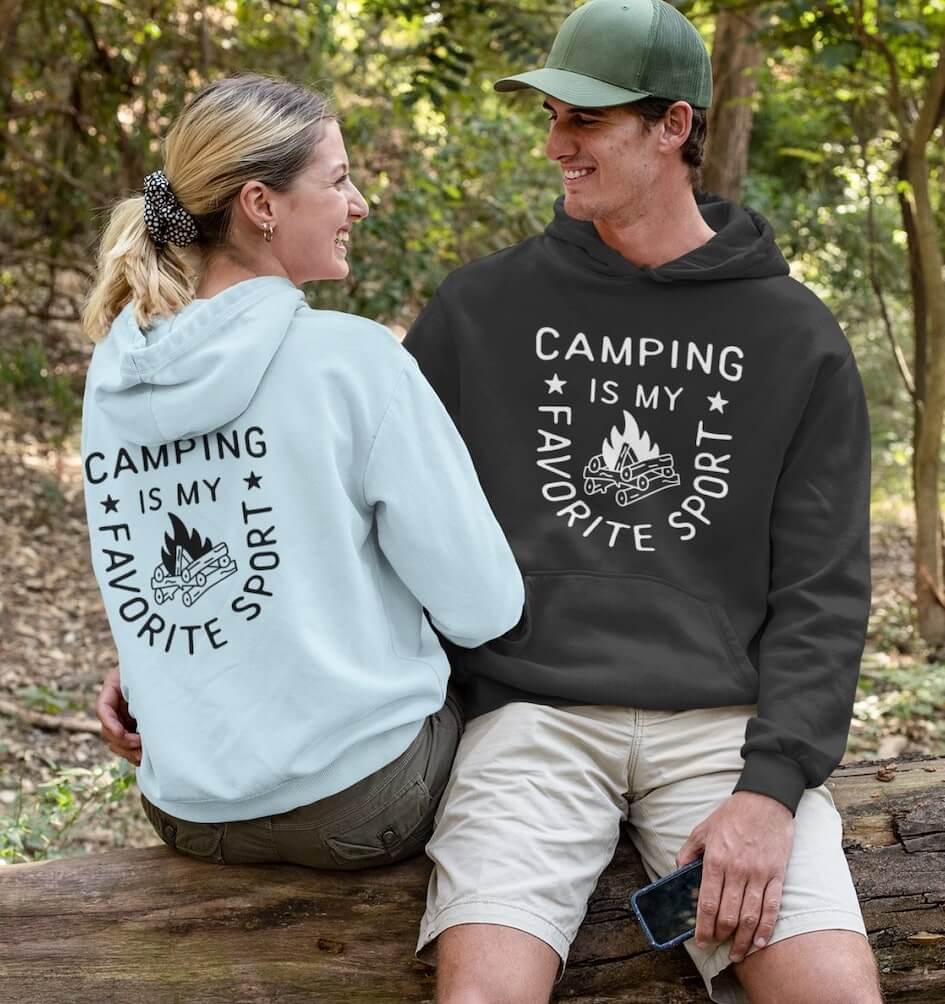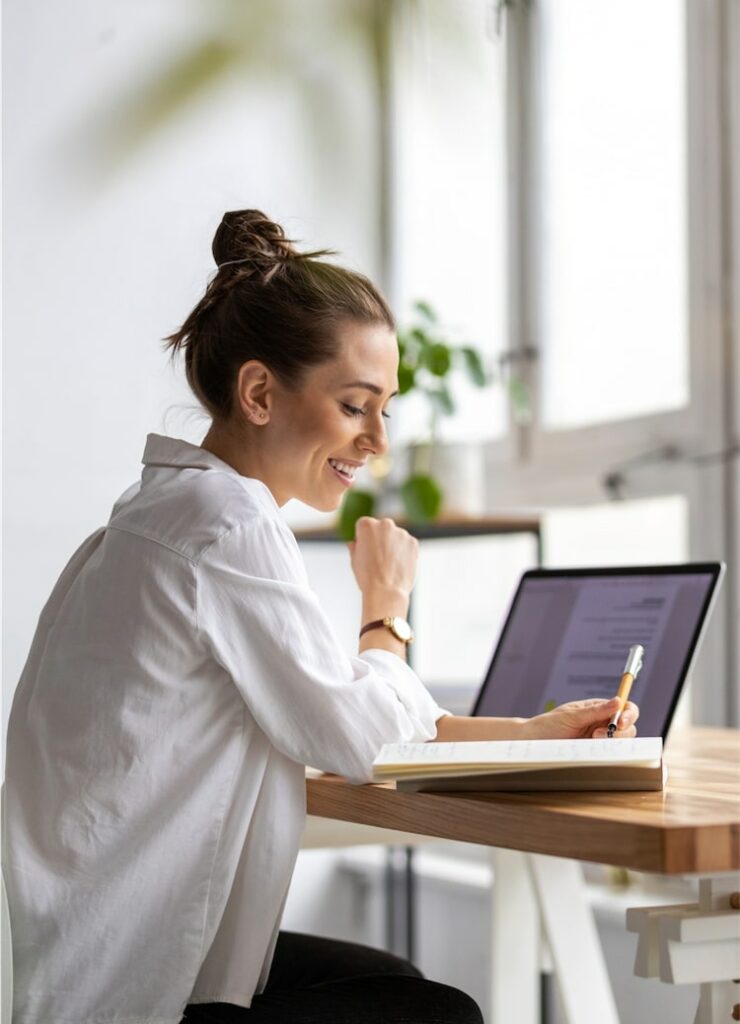 With Printify, anyone can start a custom-hoodie business without upfront investments – it's 100% free and easy to use.
You don't need any graphic design experience to make a custom hoodie in our free design maker – the Mockup Generator.
Our Product Catalog has a custom hoodie for everyone's style. We bring you the best hoodies so that you can bring in profit.
Reach your customers wherever they shop with our seamless integrations with all major eCommerce platforms and marketplaces.
Our global network of Print Providers will swiftly print, package, and ship your custom sweatshirts and hoodies as soon as the orders come in.
Frequently Asked Questions
Check Out Our Other Products