How to Sell Art on Etsy: Guide and Tips for 2023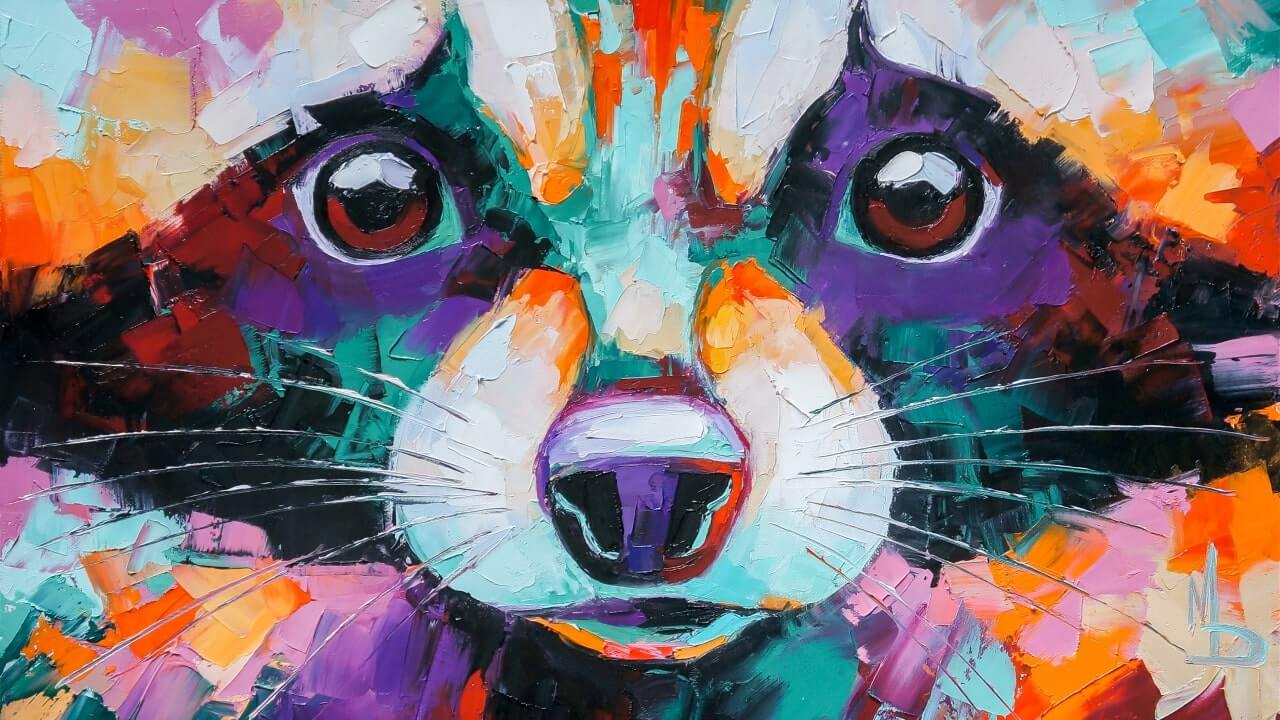 If you'd like to sell art on Etsy, welcome to our easy guide, providing all the information you need to start a successful online business.
With Print on Demand, anyone can easily start their own business, selling art online without investment, inventory, or logistical headaches.
Whatever you want to sell – watercolor paintings, animal portraits, or original artwork – it's sure to feel right at home on Etsy, a global marketplace renowned for its one-of-a-kind products.
In this article, we'll show you how to sell your art on Etsy by covering all aspects of running a business: identifying potential customers, researching industry trends, analyzing competition, creating art prints, marketing, and a wide range of other information vital for your success.
A Complete Guide on How to Sell Art on Etsy in 2023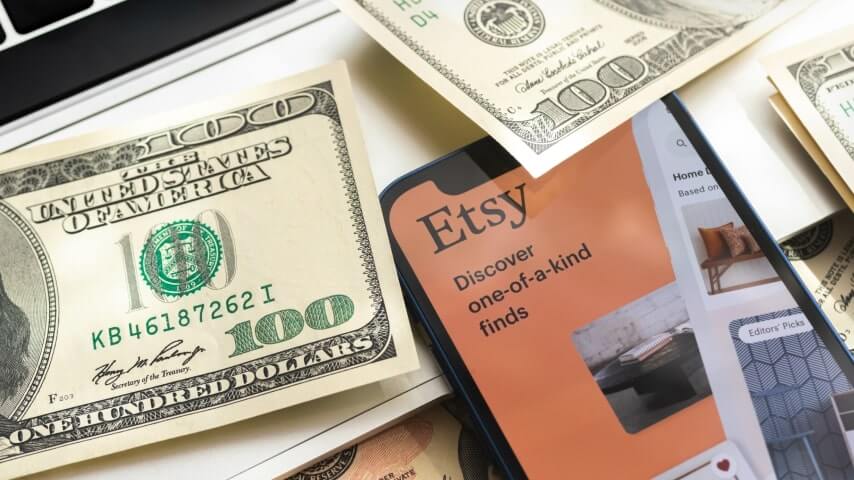 As the online art market continues to thrive, selling art on Etsy can be a rewarding, exciting, and profitable venture.
If you create artwork that stands out, transfer it onto high-quality products, follow the industry trends, and use your social media accounts to market your Etsy shop, attracting customers won't be hard.
Check if Your Artwork Meets Etsy Standards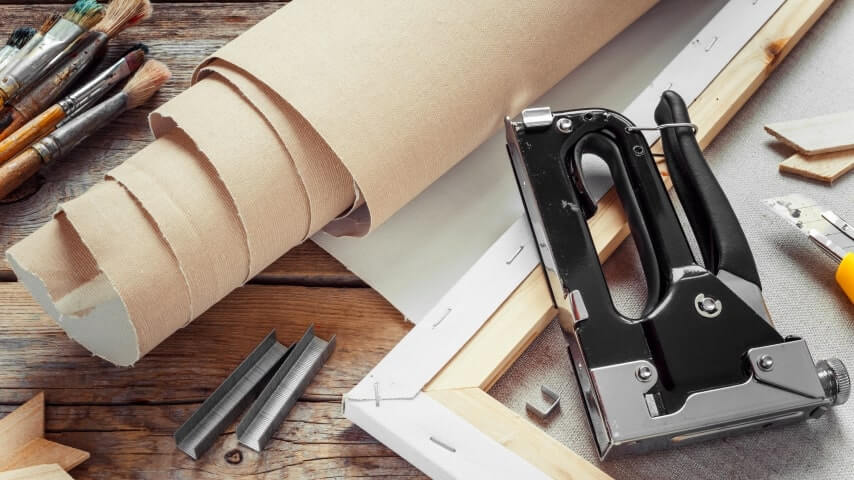 As a go-to place for unique items, Etsy keeps an eye on the things you sell. Following the marketplace's standards is essential if you want to run a successful Etsy shop.
Here are a few things you should keep in mind:
Everything has to be handmade, vintage, or craft supply.

If you plan on selling your artwork, the word "handmade" is key. The Etsy

Seller Policy

defines handmade items as made and/or designed by you.

Honesty and transparency are a must.

When describing your products, provide accurate information, honestly representing your online business and products.

Accurate product photography is vital.

According to

Etsy's listing image requirements

, you can't use stock photos, artistic rendering, or photos used by other Etsy sellers. Use high-quality images that accurately reflect the item a buyer will receive.
The Etsy marketplace is a great place to start if you want to share your artwork with the world and connect with potential customers. Don't neglect their standards and rules, and you'll have a much better chance of succeeding.
Define the Target Audience Interested in Your Art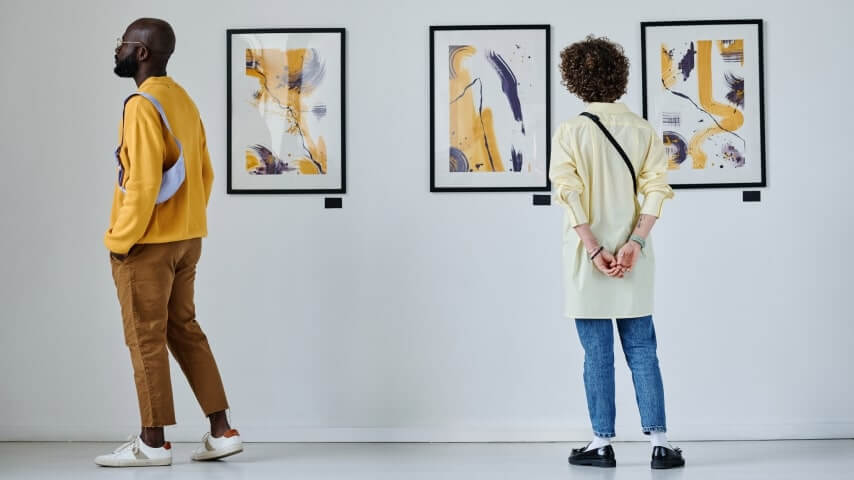 In the current economy, competition is fierce. As a way to outshine your rivals and save time and effort, defining a target audience is of utmost importance.
By doing so, you can focus on those who are most likely to buy from you, creating products tailored to their interests. In short, it'll help you to increase Etsy sales while spending less.
In order to define your audience, there are a few things you need to do first:
Study the state of the industry.

With tools like

Google Trends

,

Ahrefs

,

BuzzSumo

, or a wide variety of other tools available online, anyone can quickly find what's currently trending and use it to their advantage.


Perform competitor analysis. Try to gather as much information as possible on your competitors. Use Etsy's search bar to look up sellers whose artwork is similar to yours. What are their bestsellers? What can you offer that they don't? Who are their customers?
Additionally, you can gain valuable insights by checking your competitors' product reviews, feedback, and social media accounts. By learning from their experience, you can optimize your own strategy and improve your artwork.


Gather and analyze data. When you've collected information on industry trends, the competition, and their customers, analyze the data to get a better understanding of peoples' needs and preferences.
Survey your own network on Facebook, LinkedIn, or Twitter to see what kind of art people are interested in buying. Use tools such as

Google Forms

,

SurveyPlanet

,

 

or

Typeform

.


Segment your audience. Now that you have some initial data, you can segment your customers into approachable groups.
For example, groups can be arranged demographically (age, education, nationality), geographically (country, city, neighborhood), or behaviorally (lifestyle, tendencies, hobbies).


Build buyer personas. When you've done all of the above, you can summarize these insights by building buyer personas.
With buyer personas, you can represent a segment of your potential buyers – for example, Fine Art Fiona or Vintage Poster Vincent – personifying key traits of a group, reflecting their interests. Tailor your artwork to their needs and liking, transferring it to products they're most likely to buy.
While defining your audience is a continuous process and requires research, it's well worth the effort. With a better understanding of your customers, you can create and sell artwork that speaks to them on a personal level.
Prepare the Artwork for Printing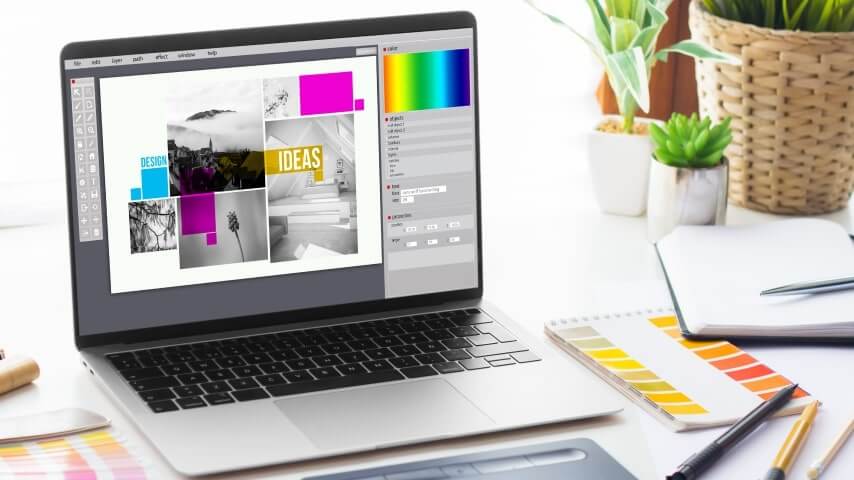 In order to sell art on Etsy, you'll need high-quality products to print your designs onto. With Printify, you can wave goodbye to worries about sourcing, printing, or packaging your products – we do it all for you.
By signing up for a free account, you get access to a wide variety of products – canvases, posters, tapestries, t-shirts, hoodies, and much more – that you can customize with your artwork, however you wish.
Creating products for sale is an easy, fun, and beginner-friendly process. Here are the steps you should take.
Step 2: Upload Your Art Using the Mockup Generator
With our intuitive Mockup Generator, creating a one-of-a-kind design is easy – add your artwork, text, or anything else. When your design is ready, you'll also get realistic mockups – high-quality photos of how your product will look in real life.
Step 3: Export Finished Products to Etsy
To publish finished products to Etsy, you'll need to integrate with Printify first. When done, you can add products to your Etsy shop with a touch of a button and manage all orders from your Printify account.
Start a Successful Etsy Shop Today!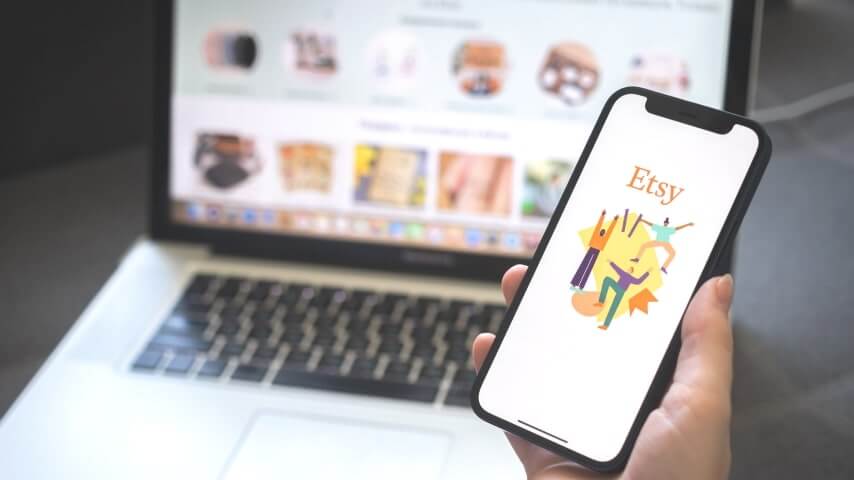 After you open your Etsy shop, the best part begins: creating a beautiful, information-rich, and trust-inspiring storefront that reflects the heart and soul of your business. If you want Etsy shoppers to notice your store and products, don't neglect this part.
Here are a few tips to help you prepare your Etsy shop for success.
Use high-quality images.

Whatever images you add – be it

a shop icon, cover photo, or images for product listings –make sure they look professional, remain consistent across the shop, and are correctly sized.
To get the best results, follow

Etsy's requirements for uploading images

.


Provide thorough information about your Etsy shop. If you want to inspire confidence and show that your business is trustworthy, provide as much information as possible.
This includes writing an "About" section, providing answers to frequently asked questions, and sharing the stories behind your artwork.


Add shop policies. With thoughtfully-written shop policies, you can set realistic expectations. What are the shipping charges? How long does shipping take? Do you accept returns? By answering these questions, it's easier to gain the trust of your potential customers.
Learn

how to set up shop policies

. Etsy has all the answers you need.


Write detailed product descriptions.

In addition to great images, great descriptions are important too. Cover all the questions buyers may have: the title of the artwork, dimensions, care instructions, and other information they might find helpful.
To stand out, you should pay as much attention to your storefront as you do to your artwork. If you create a welcoming storefront with all the information customers need, you're sure to leave an impression of a reliable merchant, encouraging them to continue browsing.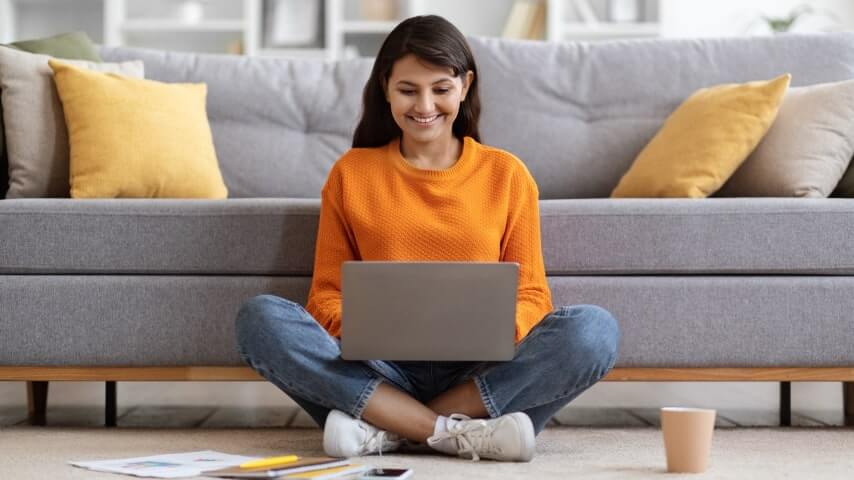 Whether you want to start selling digital downloads or physical products, marketing and building a loyal customer base plays an important role. No matter how beautiful your art, if nobody knows about it, selling won't be easy.
Here are a few sure-fire ways you can increase the likelihood of success.
Etsy SEO. In short, Etsy SEO is a process of increasing your shop's visibility and products on search engines. To appear in more searches, you'll need to use keywords. Add them to your product titles, descriptions, alt-texts, and all available tags.
Use tools such as

Marmalead

,

Sale Samurai

,

or

eRank

to find the most-searched Etsy keywords.


Social media. As a cost-effective way to promote a business, social media – whether it's a Facebook page or an Instagram account – remains unrivaled. It is no secret that competition on Etsy is fierce, so you shouldn't rely on its search as your only traffic source.
If you post great photos of your artwork, offer giveaways, or run engaging contests, you can quickly generate interest in your brand, build a loyal following, and increase Etsy sales.


Etsy Ads. These are paid ads that run inside the marketplace, putting your Etsy listings in visible spots within search results, market pages, and categories.
To

set up and manage an Etsy Ads campaign

, Etsy has all the information you need.


Email marketing. To promote new Etsy listings or holiday sales, email marketing is a tool that's great for informing existing and attracting potential customers.
For email marketing, try tools such as

Sendinblue

or

Mailchimp

.
Our article on how to market your Etsy shop has everything you need, neatly explaining various aspects of Etsy marketing.
Acquire Data to Adjust for Success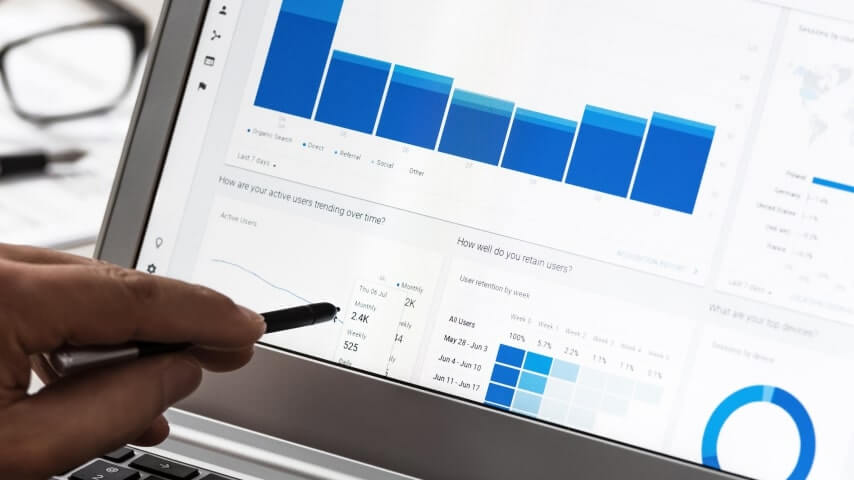 When learning how to sell art on Etsy, the importance of data shouldn't be underestimated. 
With Etsy Stats, you can see how your store is doing, where the traffic comes from, and how Etsy shoppers engage with your products.
To access this data, click Stats in Shop Manager on Etsy.com. Once there, you can see the following:
Various metrics.

You can explore your shop's data – visits, orders, conversion rate, and revenue.

The way people find you.

Check how much traffic Etsy brought through its search, app, pages, and marketing. You can also see how much traffic you brought through social media, Etsy Ads, and off-site ads.

Information about your Etsy listings.

By clicking on an individual product, you get a detailed look at its performance in terms of views, favorites, orders, and revenue.
If you analyze this data, you'll see which items get the most views, sell the best, and draw the attention of Etsy shoppers. Try to look for patterns, modify your products to your customer's liking, and focus on marketing that works.
Sell Your Artwork With Printify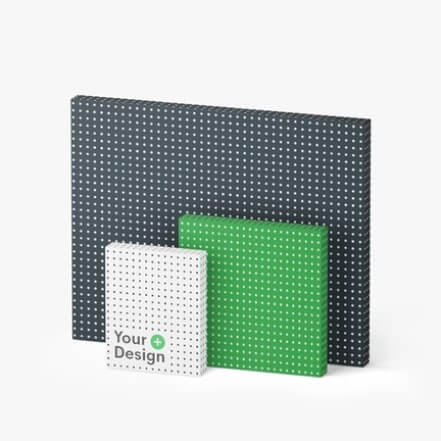 To sell digital art on Etsy, printed on high-quality products of your choice, Printify has everything you need.
With our powerful Mockup Generator and catalog of more than 800 products you can customize to your heart's content. Selling art on Etsy has never been easier.
As a print-on-demand service, we pride ourselves on helping people start a business without up-front costs, inventory, or logistical woes.
You can add as many new listings as you want because you only pay after you make a sale. Then, we do all the heavy lifting for you – the printing, packaging, and shipping directly to your customers.
Start a Successful Etsy Shop Today!
A Few Great Tips for a Successful Etsy Shop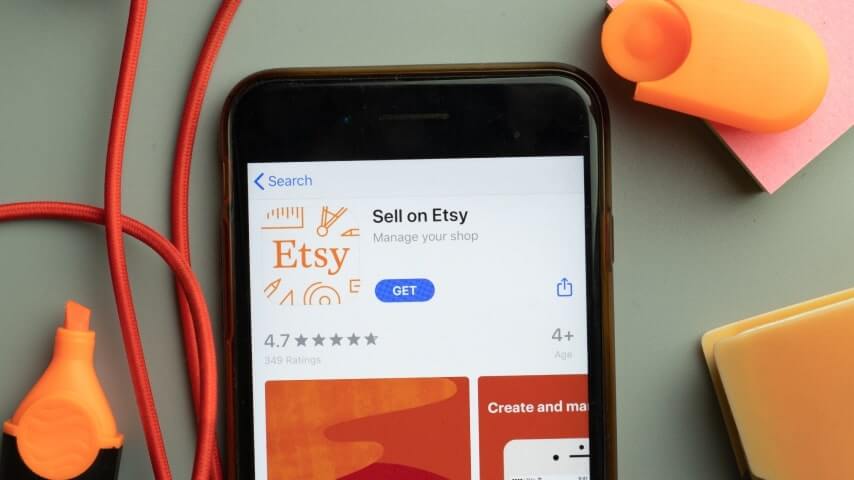 As a beginner-friendly platform, Etsy is home to many artists. All of them – just like you – are eager to attract more buyers to their shops. To stand out from the competition, it makes sense to learn additional tips and tricks to draw the attention of potential customers.
If you want your shop to appear trustworthy and active, listing multiple items is vital. By having more products in your store, you create a sense of abundance and novelty, showing that you have a wide variety of items to sell and great ideas in the works, too.
What is more, the more listings you have in a specific category, the higher your chances of showing up in the search results, leading to more visits to your shop.
Take Good Photos or Get Beautiful Mockups
If you use Printify's print-on-demand services, you don't need to worry about having a good camera, finding the right natural light, or arranging a plain background for your products. Our Mockup Generator produces beautiful and realistic photos ready for posting on Etsy.
Start Making Money on Etsy Today!
Setting the right price and varying price points is essential to succeed on Etsy. Make sure to have something for everyone's budget – some may need a small and affordable piece, while others may look for large and expensive items.
In addition, when setting a price, consider
Prices of competitors.

See what other artists are charging and set your price accordingly, but try to avoid a price war; it can end badly for everyone.

Use pricing strategies.

For example, with psychological pricing, try to keep numbers before the decimal point low –

$9.99

instead of

$10.15

.
Explore the most common pricing strategies. Setting a price can be tricky, but it's well worth the effort.
Provide Great Customer Service
If you keep your customers happy, they're more likely to buy from you again and suggest your shop to their friends.
As a small business, it's easy to provide great customer service. Try to answer your customers' inquiries quickly and politely, providing them with all the information they need.
While it may seem like a small thing, it can make a world of difference and pay off nicely in the long run.
How to Sell Art on Etsy: Closing Thoughts
While anyone can sell art online, not everyone succeeds. To do well, approach this venture with care, and plan accordingly.
A brief recap:
Meet Etsy's standards

Identify your customers

Prepare your artwork

Set up your Etsy shop

Promote your business

Gather and analyze data
With the right artwork, products, and print-on-demand company, anyone can turn their creativity into a fruitful business without any investment, costly inventory, or logistical woes.
Start Your Own Print-On-Demand Business Today!
Share the article
Topics