From personalized paper gifts to environmentally friendly items for eco-conscious consumers – custom paper products are the perfect combination of personalization and sustainability.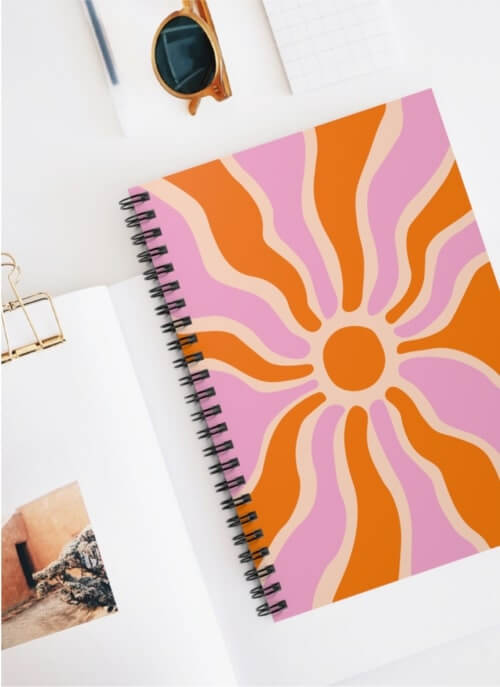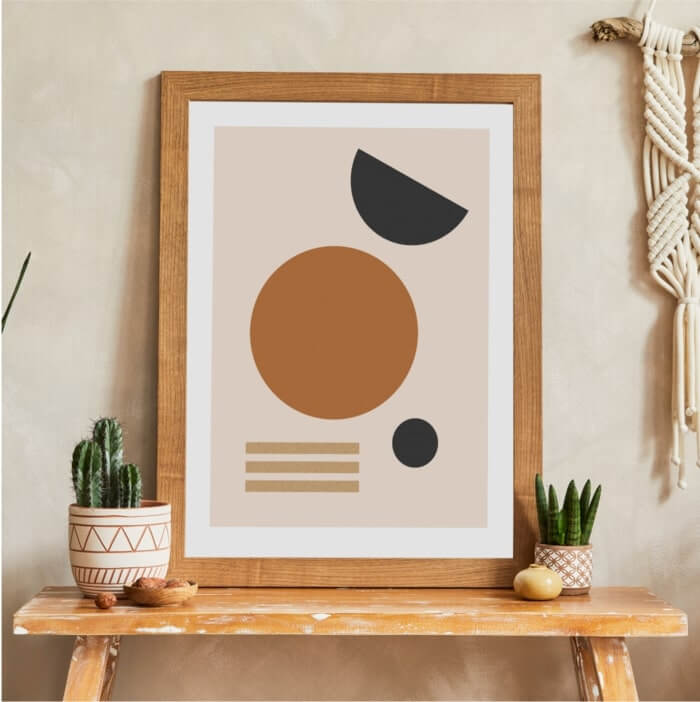 Personalized Paper Products
Start Your Business With Printify
Design personalized paper goods and delight customers worldwide.
How to Make Custom Paper Products in Just Three Steps
With Printify, you can have your paper products designed in no time – all it takes is three simple steps. Sign up, pick a product, and get creative.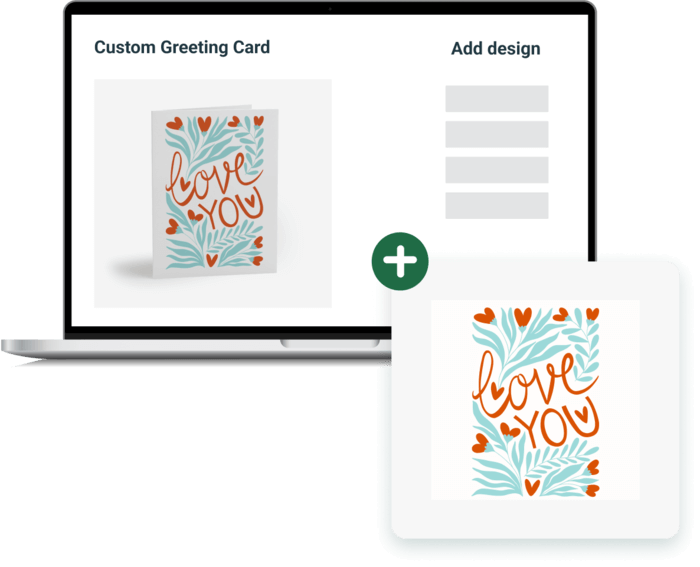 Create a Printify account with a working email address. You only need to fill in the necessary details and add a payment method. Once that's done, you can explore our user-friendly platform and all its convenient features.
Browse our Catalog for paper products and pick your favorites, from home goods like calendars and posters to greeting cards, notebooks, puzzles, and more. Pick a product that catches your eye and click Start designing.
From intricate details and unique patterns to fun quotes, imagery, and heartwarming messages – add your custom design using our free and beginner-friendly Mockup Generator. It has all the features for personalization.
Design Custom Paper Products With Printify
Unleash your creativity with different paper products appropriate for every taste, occasion, and use. Order for yourself or list them online. Clients worldwide will gladly spend their money on customized paper goods for themselves, colleagues, and loved ones – for a wallet-friendly price.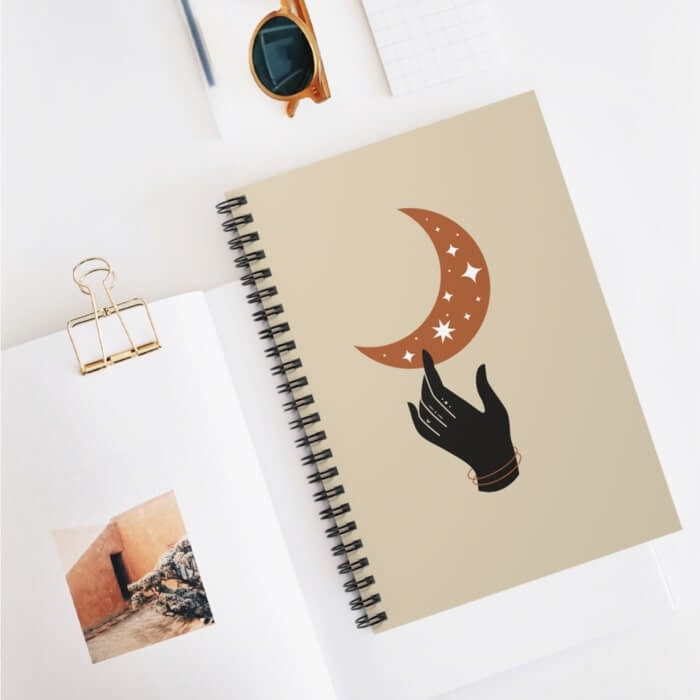 From middle-school doodles and student notes to grown-up journals and memoirs – custom notebooks are therapeutic outlets that help keep things organized in style. They also make great gifts for employees, new clients, or those who love to put their thoughts on paper.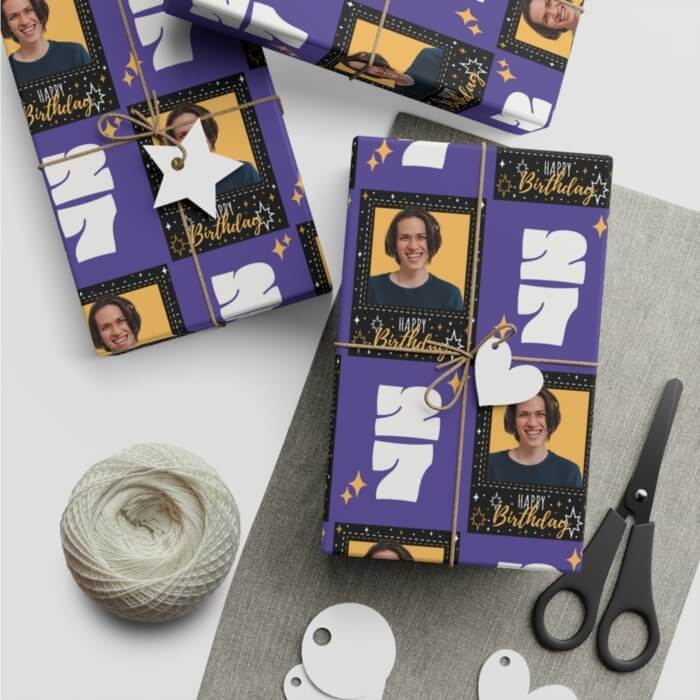 Nothing makes a gift more special than personalized paper to wrap it in. From unique imagery for year-round holidays to custom text, patterns, and more – match the wrapping paper design with the intent and spruce up gift-giving with original ideas.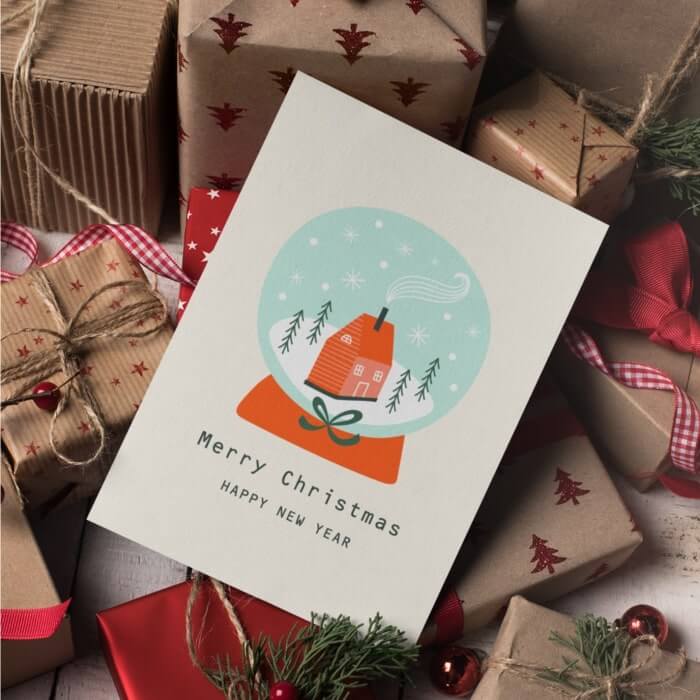 With smartphone chats and emails taking over our daily communication, it's important to keep things more personal when it comes to greetings and celebrations. Holidays, achievements, and other occasions will feel extra special with customized greeting cards – from the heart.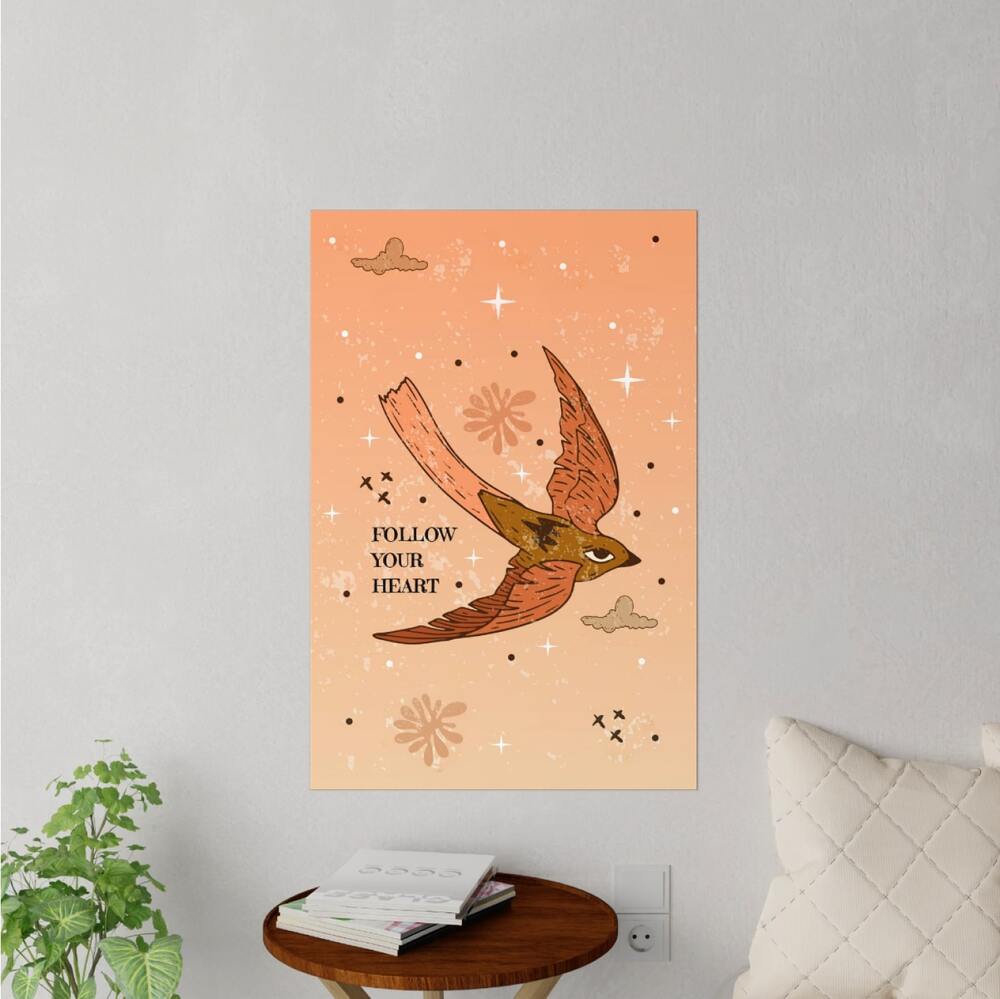 There's nothing like personalized posters as the perfect gift or home decor for those who love self-expression. They're a great way to showcase your interests, world views, and individuality. From photographs and creative art to inspirational quotes or funny memes – custom paper posters will be a unique addition to any personal, social, or promotional space.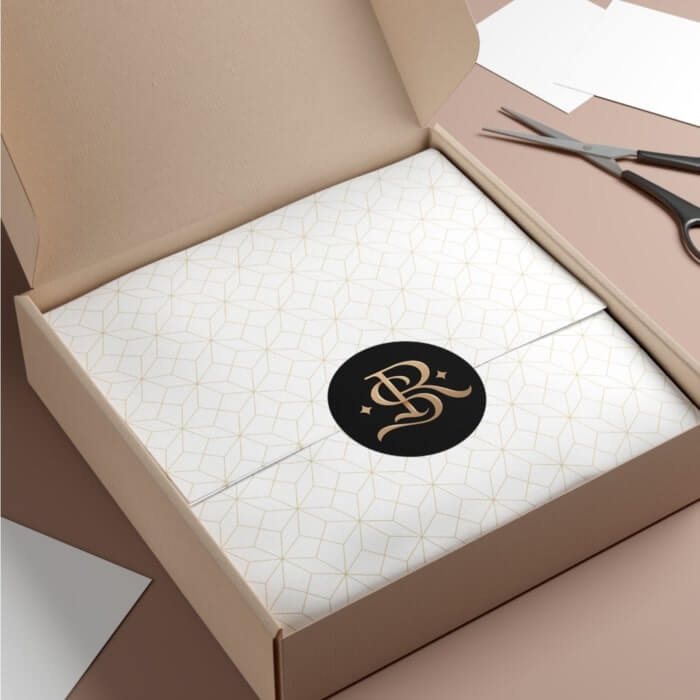 Unleash your creativity with various paper products – perfect for different tastes and occasions. Our Catalog offers interesting items for your home, office, or Etsy store, from custom paper bags for lunch to business cards, stickers, calendars, puzzles, and more. These items combine fun and entertainment with practicality for a wallet-friendly price.
Printify Is Trusted by Over 2 Million Merchants Worldwide
Find out how seasoned sellers use Printify to grow their business and reach customers worldwide on Etsy and other eCommerce platforms.
I don't have to invest the money I can't lose into my business. With Printify, I only pay the fulfillment fees, and the rest is all profit.
I really appreciate working with Printify on my brand. Afro Unicorn was only supposed to be my design on a white shirt. It is so much more. Printify allows me the time to run the business and not work in the business.
Printify helped me start a completely hands-off revenue stream. When you spot a niche that you want to enter quickly, you don't have to worry about buying stock or equipment.
Printify Premium has helped my profit margins tremendously, and spending $20 a month has probably saved me over $200 a month.
Using Printify saved our struggling business of 6 years and gave us more time with our family.
I like Printify products because they tie in with our organisation's message.
I love the Printify Mockup Generator. It keeps everything consistent and allows me to keep my brand looking sharp and professional.
Design Ideas for Personalized Paper Products
Bedazzle your paper goods with epic designs in all the colors of the rainbow – something for everyone on every occasion. Below are three ideas to use for inspiration that are guaranteed to work.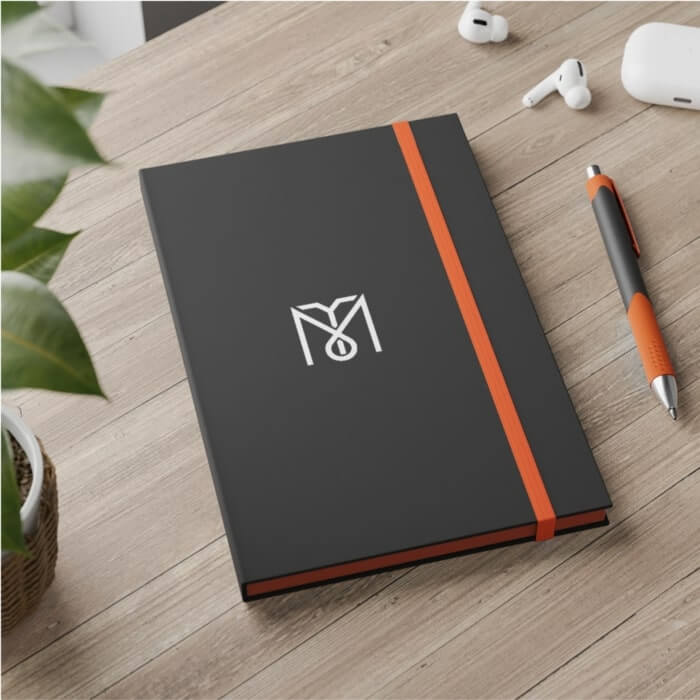 Paper products like calendars, business cards, greeting cards, or even notebooks are excellent items for branding. By placing your business logo on them, they can make wonderful gifts for potential customers or business partners.
Laughs and Giggles Galore
Nothing beats humor. From hilarious imagery, cute animals, and one-of-a-kind squiggles to quotes that will leave the reader in stitches – humor heals, sparks conversations, and brings people together.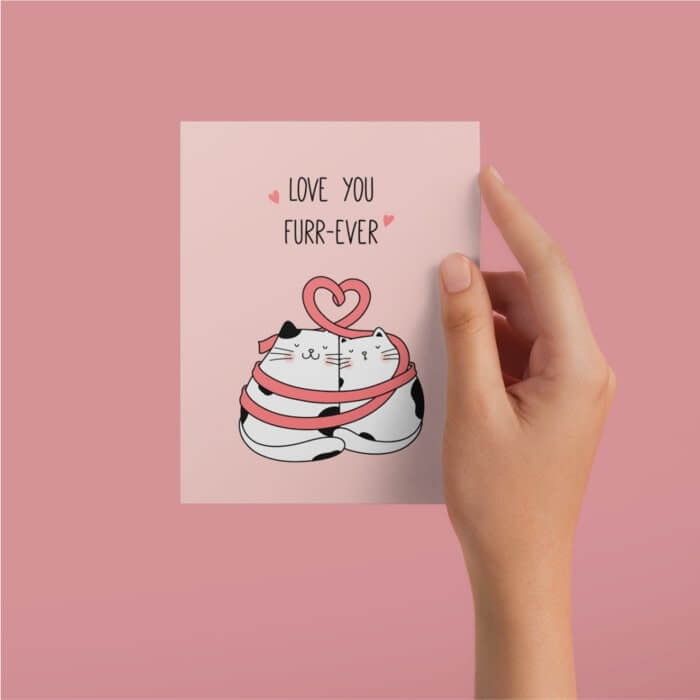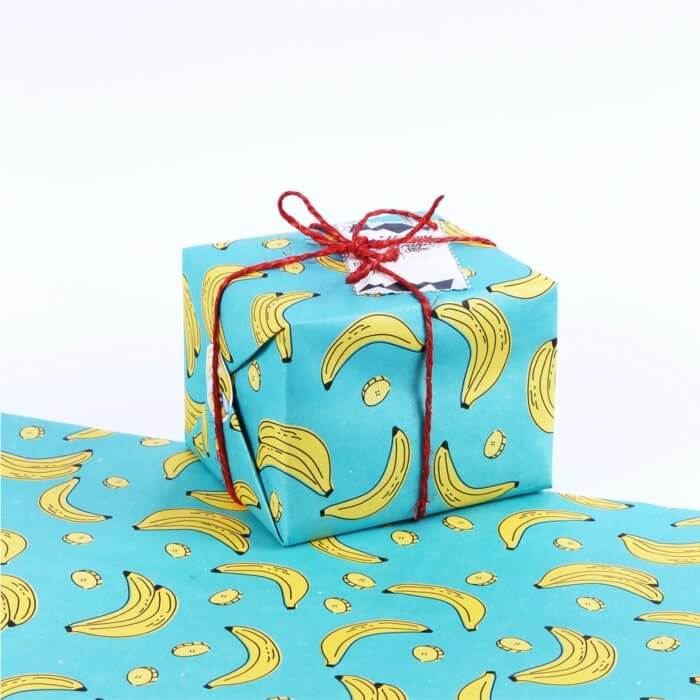 Nothing sells or captures attention quite like patterns for people who don't want anything specific. Whether it's flowers, animal prints, food, colors, lines, or whatever comes to mind – there's a pattern to suit every taste.
Why Sell Custom Paper Goods
Because they're versatile, profitable, and sustainable – leaving you with a clear conscience, knowing you combine art with products good for the environment.
Not only that, they sell well.
And it's not just cards. Puzzles, posters, notebooks, and other paper goods increase in numbers sold – with people looking for more personal and eco-friendly ways to express themselves.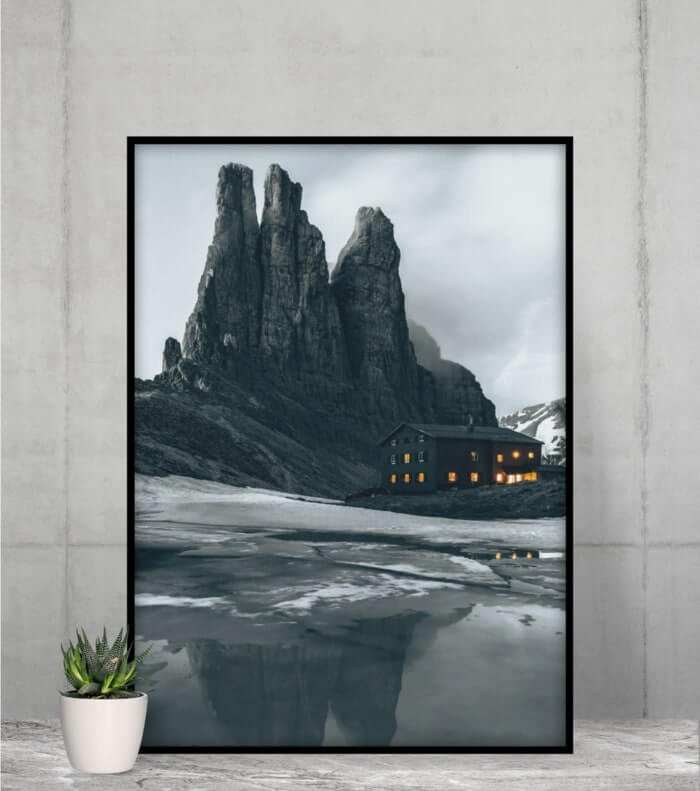 Why Choose Printify to Sell Unique Paper Products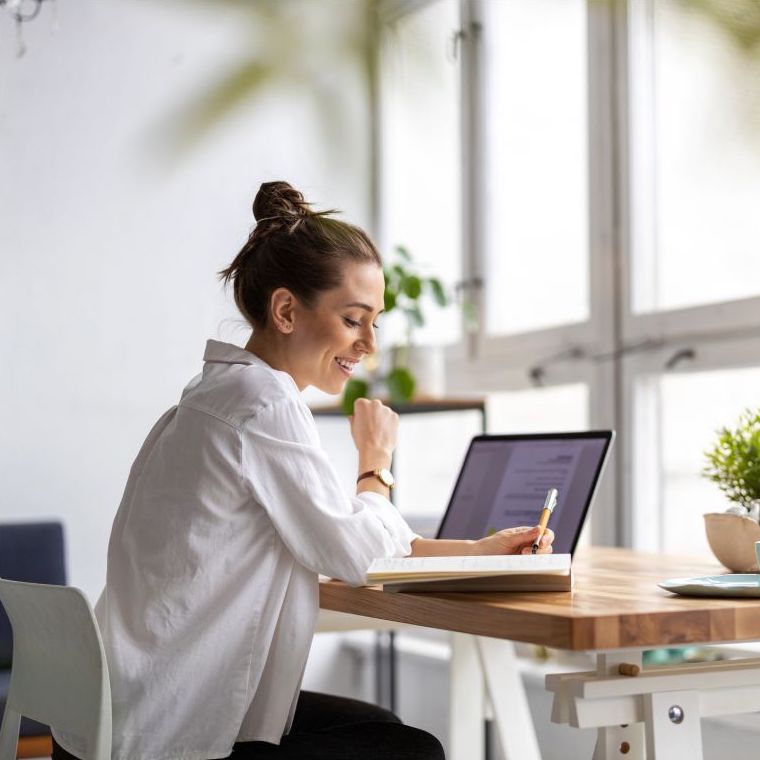 FAQ: Custom Paper Products
Check Out Our Other Print-on-Demand Products and Start Selling
Don't limit yourself to paper goods. Explore other product categories and pick your bestsellers to send to customers worldwide.