Custom Hoodies for Australia
Looking to start your own business? Why not make and sell custom hoodies? You won't pay until you're making a profit.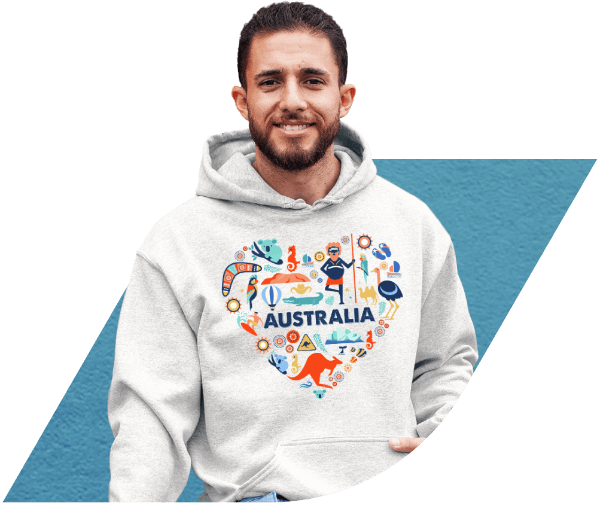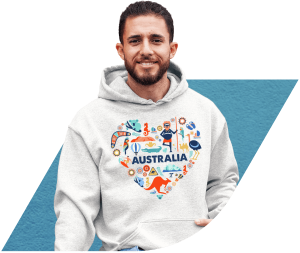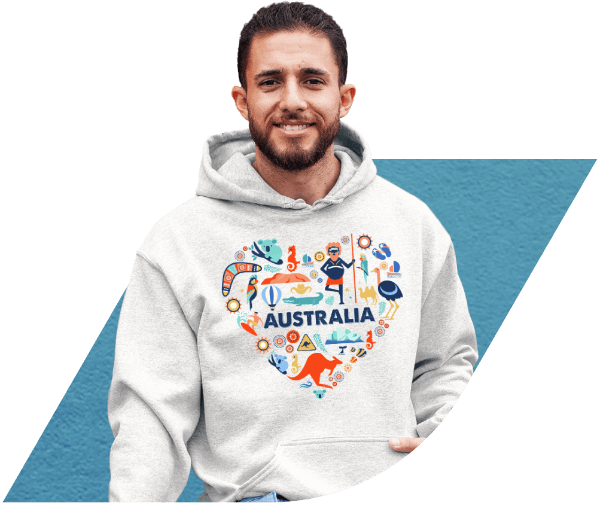 Make Custom Hoodies With Printify
Printify offers a range of hoodie styles so you can cater to different tastes and needs when you sell custom hoodies in Australia.
When you are ready to design your own hoodie, our easy to use mockup generator is the only custom hoodie maker tool you will need. It has a powerful yet simplistic interface that will bring your designs and garments to life. It is also free to use!
Choose the Best Custom Hoodie Brands
Custom Hoodies by Champion
Champion Hoodie with Double Dry® technology
This hoodie features the Champion Double Dry® technology to keep the wearer warm and cozy throughout the cold season. Polyester fibers make it extremely durable and resistant to stretching and shrinking. The Champion hoodie is a regular fit with a spacious pocket and it has the iconic "C" logo on the left sleeve.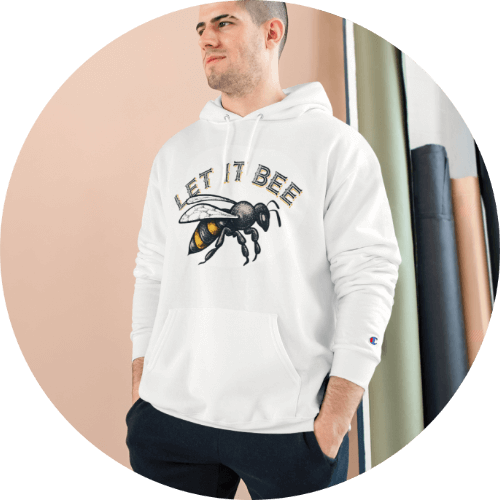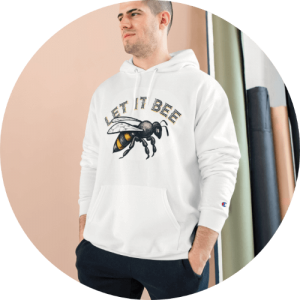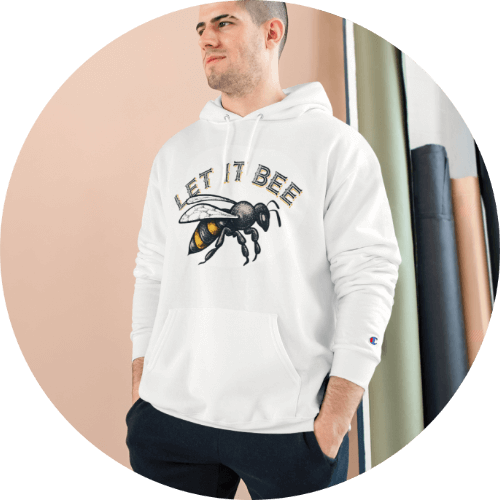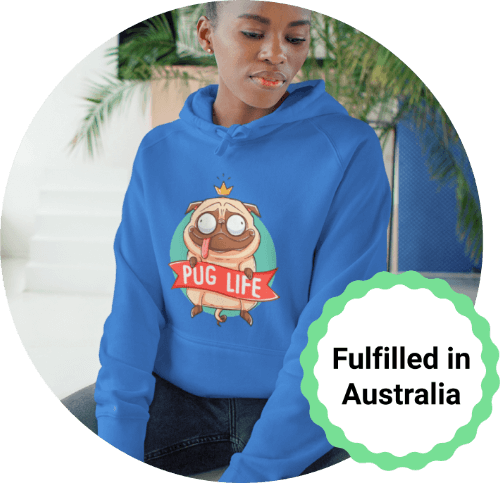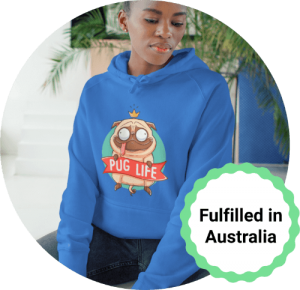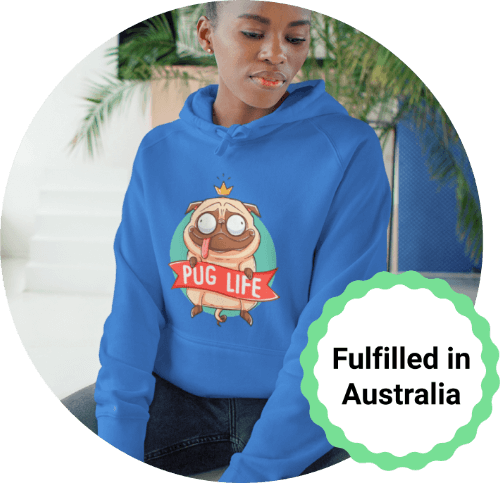 Custom Hoodies by AS Colour
When it comes to cosiness, the unisex supply hoodie is hard to beat! It's midweight and made from a super-snuggly blend of cotton and anti-pill fleece. Don't worry about repeated washes — it's designed to stand the test of time. Warning: once you've got this hoodie on, you may not want to take it off! It's a comfortable hoodie with a regular fit that's just as suitable for hitting the streets as it is for chilling at home. Your customers will love it!
Custom Hoodies by Lane Seven
Unisex Premium Full Zip Hoodie
Some people just prefer a zip-up hoodie. It's a great piece for layering, and it can be zipped up or down depending on the climate and the desired look. Zip-up hoodies can be styled up beyond sports and streetwear. This model is a unisex style with a regular fit, so it has universal appeal. Its 50/50 cotton and polyester blend make it warm and comfortable to wear.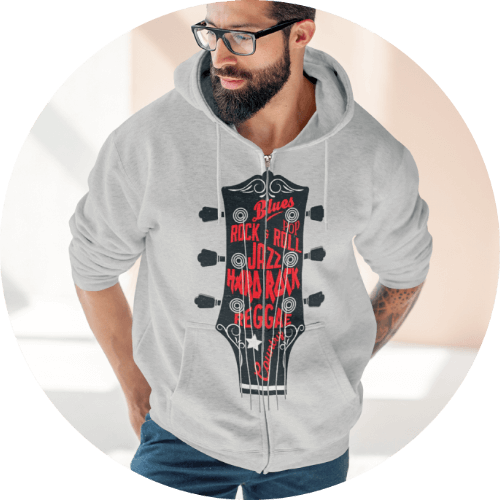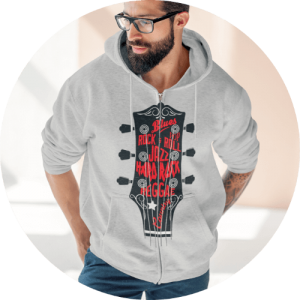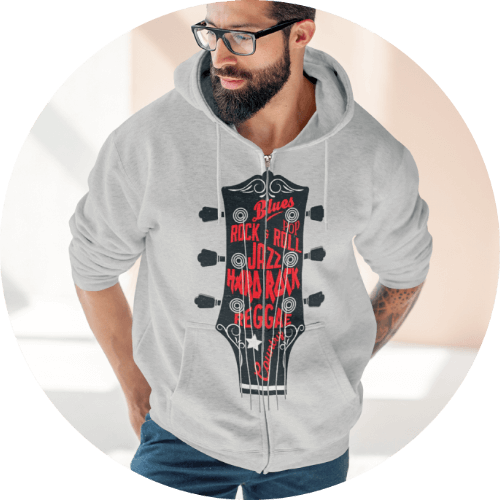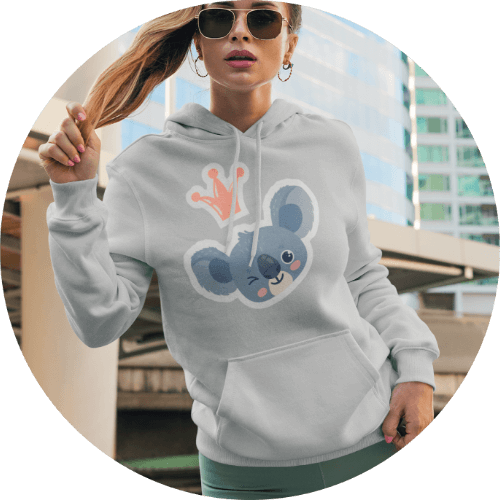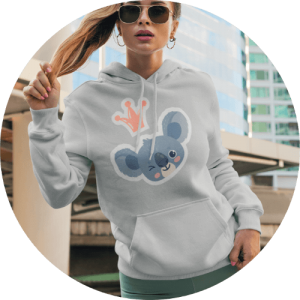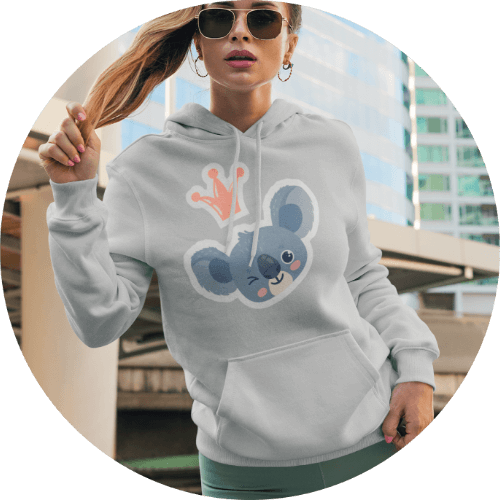 Our bestselling Unisex Heavy Blend Hooded Sweatshirt from Gildan is a 50% polyester and 50% cotton blend. It's the default hoodie for many store owners because it allows an affordable retail price point with a good profit margin.
This is a regular-fit hoodie with a medium weight that will perfectly suit spring or fall temperatures. It's eco-smart because it's partially made of polyester from recycled plastic bottles. Customers love its big, practical pocket and how soft it feels. The versatility of this hoodie makes it a popular choice for sellers and buyers alike.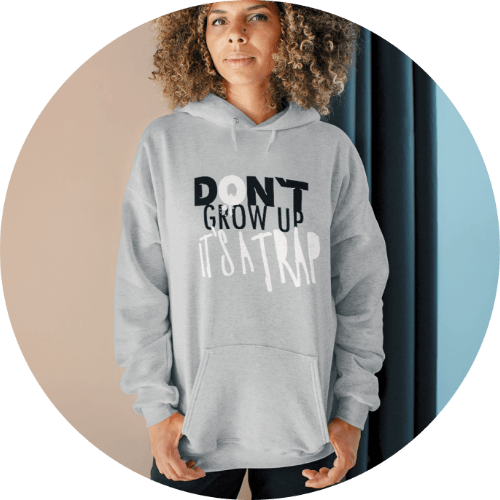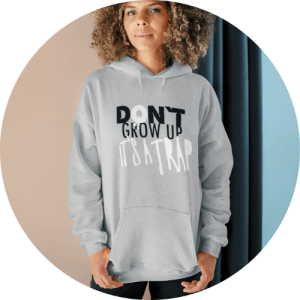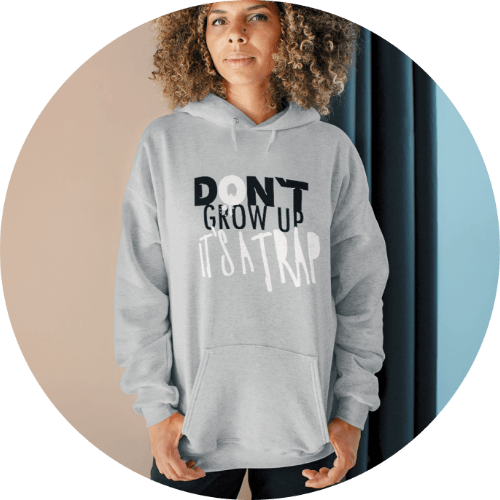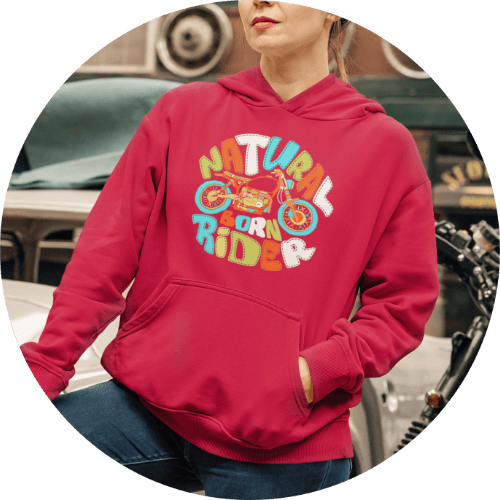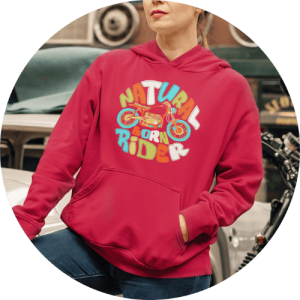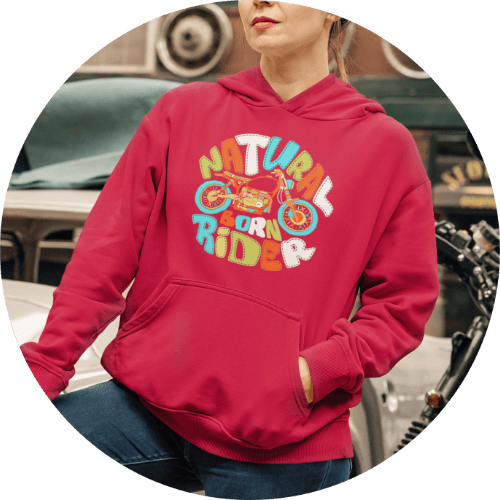 Custom Hoodies by Fruit of the Loom
Men's NUBLEND Hooded Sweatshirt
Everyone knows Fruit of the Loom, so we don't have to vouch for this garment's quality. It's a loose-fit hoodie aimed at men, and it's pre-shrunk so the fit will stay the same wash after wash. This is a medium-heavy garment, making it suitable for a range of weather conditions.
How to Design Custom Hoodies - Step by Step
Create a Store and Sell Custom Hoodies Online
You need to reach customers to sell your designs. The best way to do this is by connecting to an eCommerce platform or marketplace. Fortunately, the Printify merch maker supports automatic integrations for Shopify, eBay, Wix, WooCommerce, Etsy, Squarespace, BigCommerce and PrestaShop.
When designing custom hoodies to sell in Australia, you should consider the demographic of your audience. Australia is well known as a sports-loving country, and hoodies are a practical item for athletes as they train. Hoodies are especially associated with skate culture, which has a huge presence in Australia.

Hoodies make excellent cover-ups for outdoor activities in the evening. They can be used to make a fashion statement or simply for convenience. People from all walks of life throw on a hoodie to run errands or stay cosy at home. With the right designs, you can tap into this huge market and develop a solid customer base.
Frequently Asked Questions