How to Trademark a Name – Your Business Brand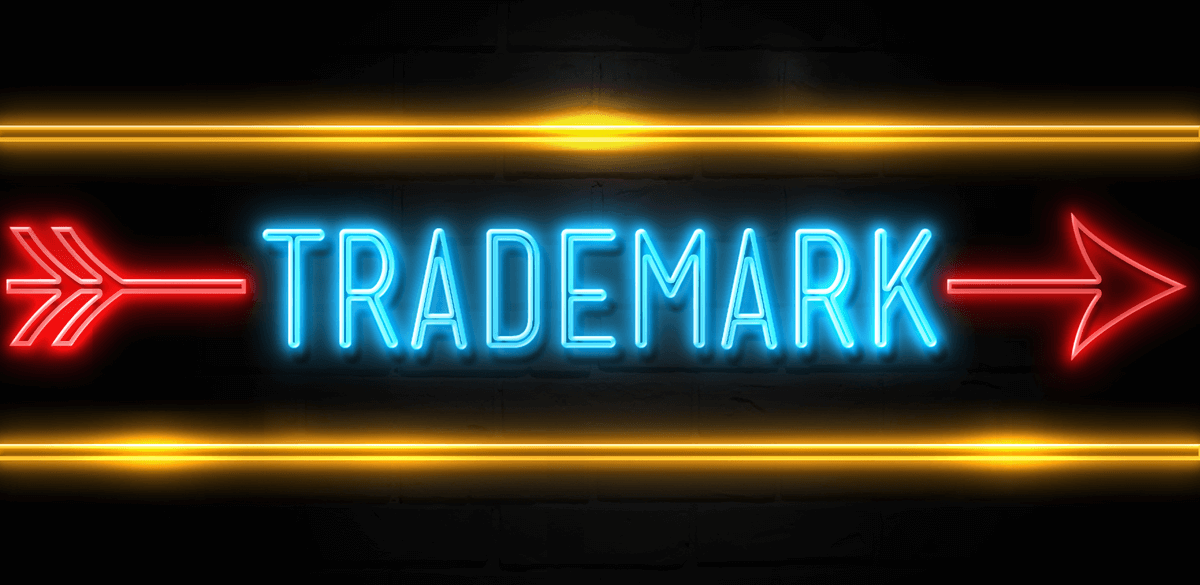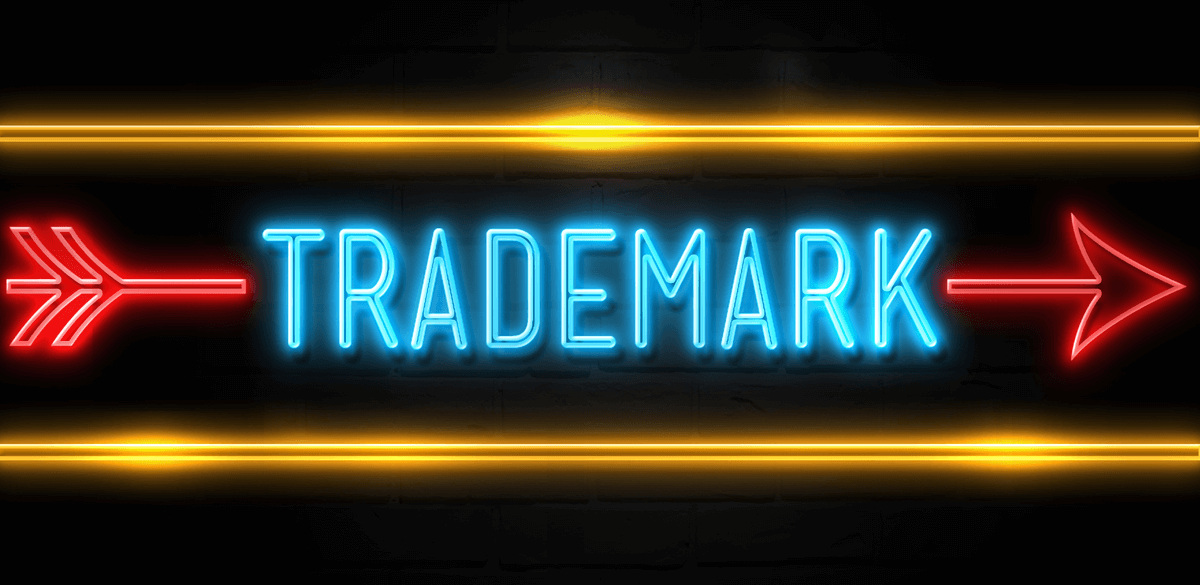 Choosing a business name can make or break your brand. In growing industries like eCommerce, you need to make sure no other company looks and sounds like you. Pick a name that is distinctive and learn how to trademark a name to stand out from the competition.
A federal trademark will keep others from using anything remotely similar to your business name and help you save time and money in case of trademark infringement. The registration process requires some patience, but we guarantee it's worth it in the long run. 
This article is your 101 guide to trademarking and will help you go through the registration process quickly and with no hassle.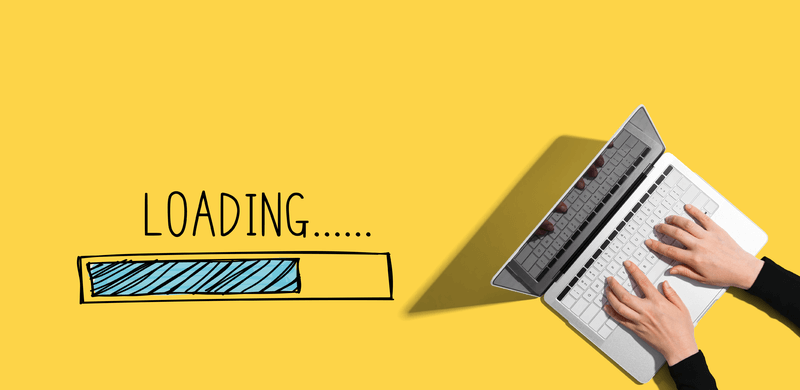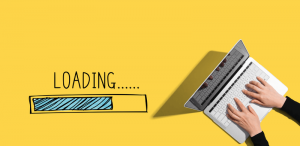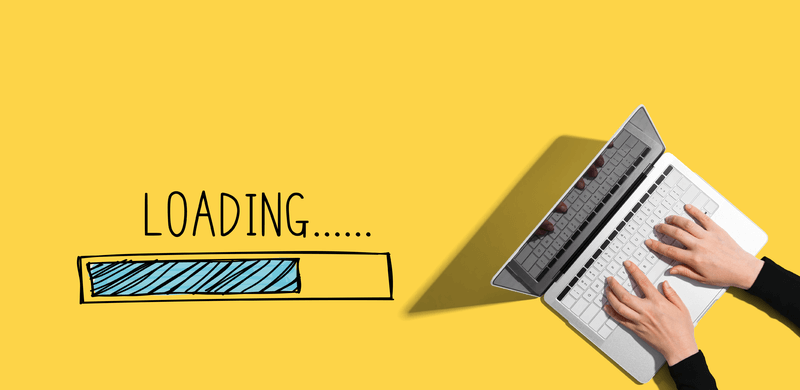 A trademark is a type of intellectual property protection used by businesses to make sure their goods and services stand out from other competitors in the same class.
Trademarks typically cover:
Think about the brands you love – their color schemes, phrases, and symbols they use in their communications. These brand elements are most likely registered trademarks.
Now think about what elements are crucial to your brand identity. Which ones can you use to catch the attention of your ideal customers? Most likely, one of them will be your company's title, so make sure you know how to trademark a name before anyone else grabs it.
Note: A trademark only applies to the type of goods or services you've declared in the application.
For example, you've trademarked the name Warm and Fluffy™ for your POD store that sells funny tank tops for dogs. This means that no other eCommerce store can sell tank tops for dogs under the same name Warm and Fluffy™. 
Take a look at these symbols. You can use them to claim ownership and represent different stages of your trademark application process. 
These symbols show others you're claiming ownership of an unregistered trademark. Use ™ for goods and ℠ for services.
A good practice is to use ™ or ℠ after you've started the application process with the United States Patent and Trademark Office, but it's not mandatory.
How Long Does a Trademark Last?
Trademarks can last forever if you take good care of them. Start using them for commercial and communication purposes once you've learned how to trademark a name and other business assets.
To guarantee your trademark protection stays in effect, you'll have to renew it in routine intervals to show you're still using it. The patent and trademark office will ask you to provide renewal documents and sample products for proof.
Make sure you stay on top of the renewal dates – if you miss one, the USPTO can cancel your trademark, or your registered mark will automatically expire.
How Do Trademarks Differ from Patents and Copyrights?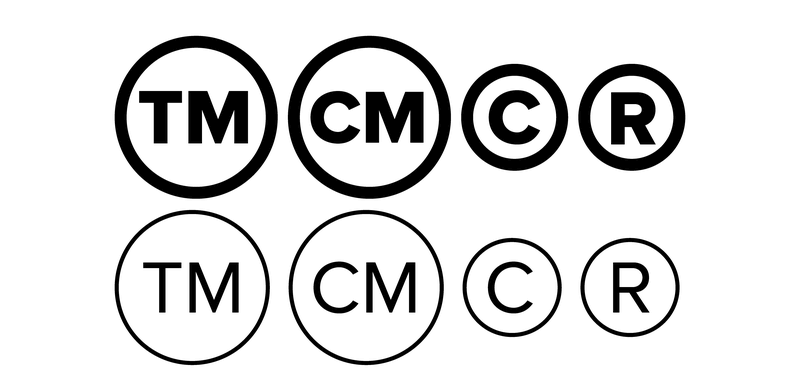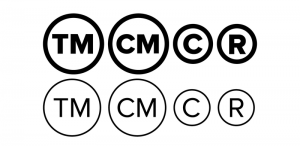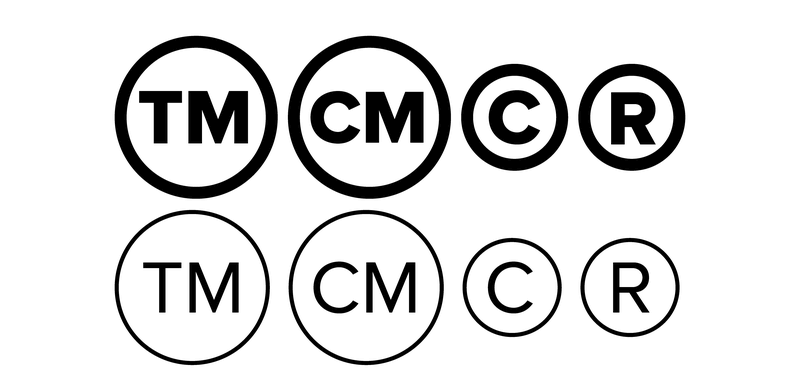 When looking into how to trademark a name for your brand, you'll most likely stumble upon these two. Trademarks, patents, and copyrights are all widespread forms of intellectual property that can protect your work in federal court, yet they differ in the assets they cover.
Inventors use patents to protect their ideas, prototypes, products, and methods from being made, used, and sold by other parties. There are three types of patents in the United States – utility, design, and plant.
Copyright, the other intellectual property, is widely used by artists and businesses. It protects original fixed works with a baseline of creativity and is easy to obtain. You cannot copyright a catchy phrase, but you can copyright a more artistic element like a logo. 
A popular opinion is that you can copyright a business name, but that is false – you can only legally protect it if you know how to trademark a name.
Should I Trademark the Name or Logo of My Business?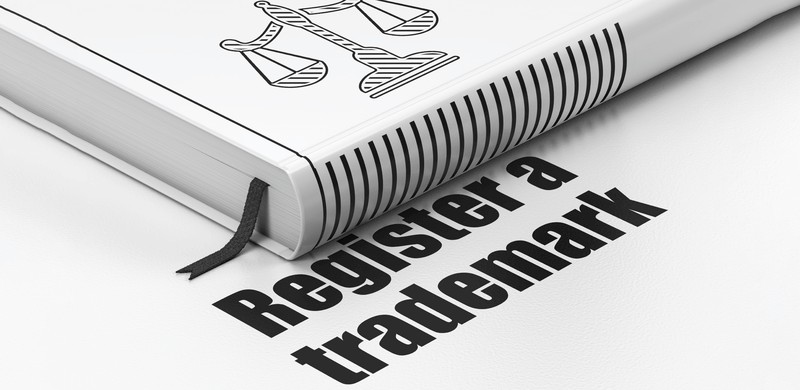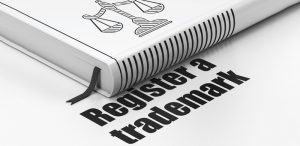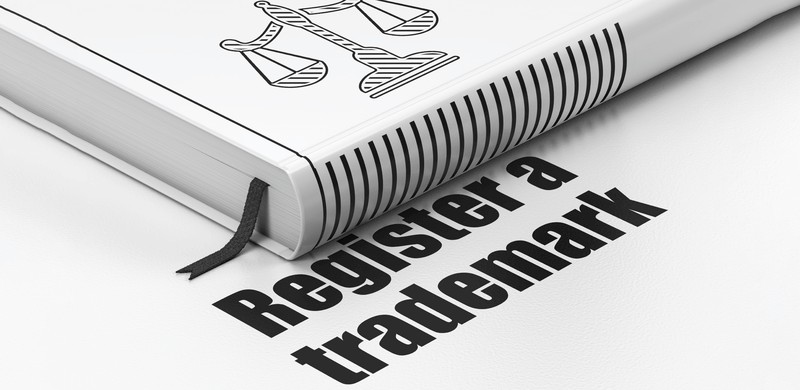 You created the perfect logo for your POD business and landed a catchy name you're proud to put on every billboard. How do you decide which one is more important to protect under trademark law?
The answer – you evaluate which asset holds a stronger position in your brand's identity, but remember that a weak trademark is always better than no trademark at all. 
When learning how to trademark a name and how to trademark a logo, you'll see a difference between the two in the research stage and filing fees.
If you need to choose between the two, keep in mind that people remember catchy business names more often than logos. You also might decide to change your logo in the future. Evaluate these factors and choose the option that suits you best.
What Makes a Strong or Weak Trademark?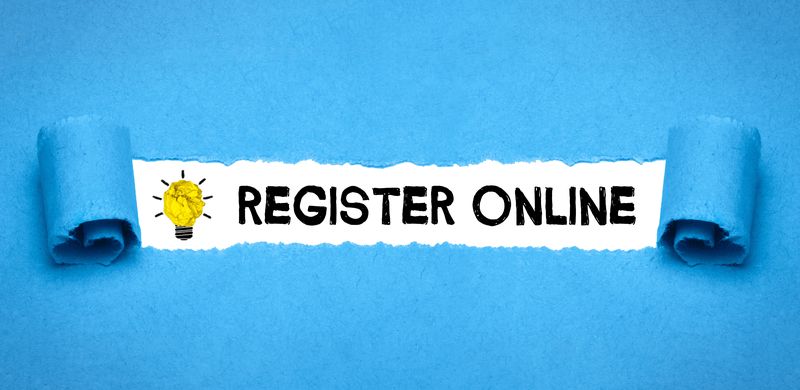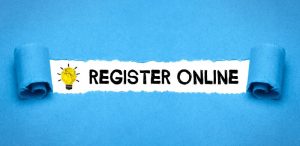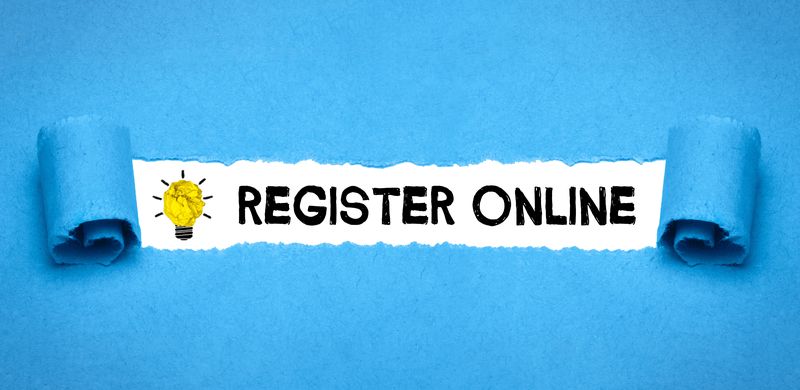 Let's get two things straight:
Note: There is a difference between a registered business name and trademark registration. When you officially register your businesses, e.g., a limited liability company, you need to provide a name for your company. That is not the same as trademark registration. 
Now, you're ready to complete the six steps of how to trademark a name.
Before looking into how to trademark a name, there are a few things you should check:
You might find existing trademarks that are very similar or exactly the same as your business name. Before abandoning the ship, check what type of goods or service this trademark owner provides. Maybe it's something completely different from what you're doing.
On the other hand, if you find too many results with the same or similar business name, that is a red flag, and you should rethink how you can stand out from the competition.
Step 2: Find the Right Application Form
Before you fill in the application form in the official Trademark Electronic Application System (TEAS), you need to review important information about different types of filing options.
Step 3: Fill in the Trademark Application Form
Step 4: Pay the Trademark Application Fee
Step 5: Check Email for Confirmation
The trademark registration process, while highly beneficial, takes a good while. We know you want to go and check your application status right away, but just like with online shopping, it will not happen in a day.
The entire process to complete a federal trademark registration can be from 12 to 18 months. You might have to go back and forth with the assigned USPTO examining attorney before you receive the final decision.
If you choose a strong trademark and do these steps correctly, you should have no problem securing your trademark.
What Can Become a Registered Trademark?
When looking into how to trademark a name, you'll come across other elements that can be trademarked. See if any of these might help you secure a solid position for your eCommerce business in the market.
Mostly anything that distinguishes your brand from everyone else in your niche can (and should) be trademarked. You can register individual elements like a company's name or a combination of more like a logo, colors, taglines, and even scents.
Note: These elements need to be used in a commercial setting for you to receive trademark rights.
What Cannot Become a Registered Trademark?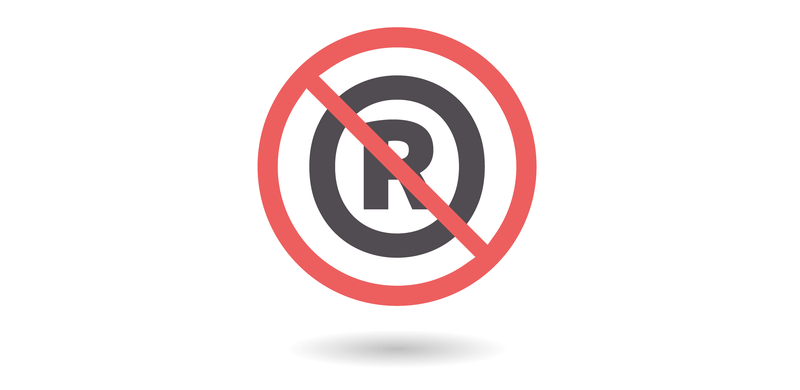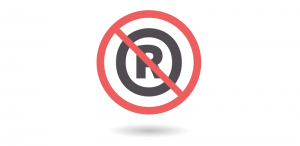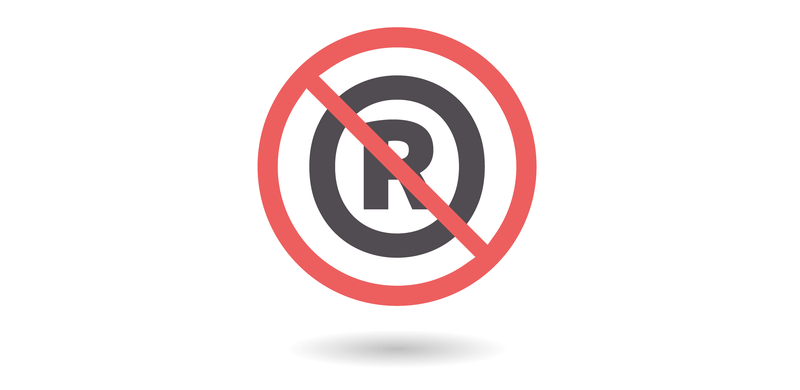 Some business assets can't become trademarks, but they could be subjected to other types of federal registration we covered earlier in this article – patents and copyrights.
A federal trademark won't be issued to a brand element that is already an existing trademark. To save time and money, we recommend you do a trademark search in the USPTO public records before you start filling in your application.
What Can't Be Trademarked
When evaluating your business name trademark application against existing trademarks, the USPTO checks the direct spelling and looks deeper into the meaning – does it look or sound similar, can the words be easily substituted, e.g., "Country Guy" and "Country Man".
Do you want your business to shine and become a household name for your customers?
When you learn how to trademark a name, you learn how to defend your business against competition and potential losses. The registration process takes some time and resources, but the benefits outweigh them.
Benefits of Trademarking a Business Name:
In this article, we've explained the trademarking process and split it into six clear steps to make sure you understand exactly why you need to register, what you need to prepare, and how to do it.
Let's sum up the six-step registration process:
Do your research

Find the right application form

Fill in the application form

Pay the processing fee

Check email for confirmation and serial number

Receive an official decision
Now go and snatch that perfect business name for yourself, become an official trademark owner, and secure your brand identity!
Share the article
Topics