Custom Car Accessories for You to Sell in 2024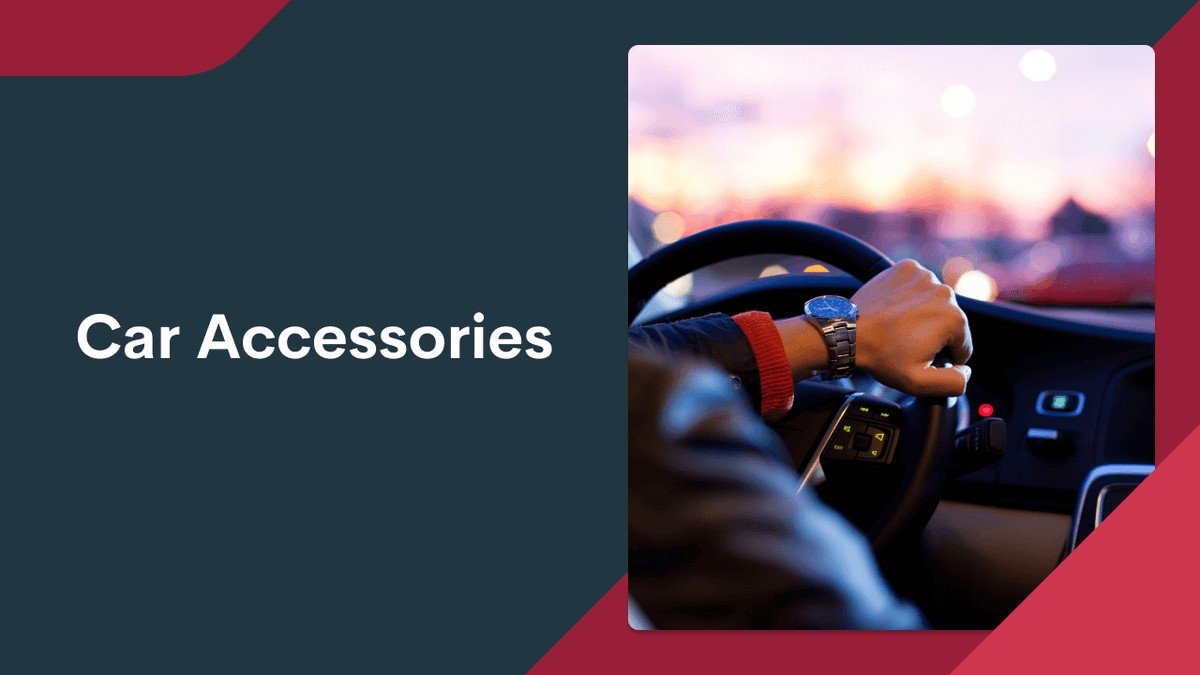 Dominate the eCommerce market with custom car accessories and leave your competitors in the dust with jaw-dropping designs and offers too good to pass up. 
With close to 1.5 billion cars around the world, custom car accessories are the perfect niche to try for your store. Improve people's driving experience with your personalized products and make shopping a thrilling ride with one-of-a-kind designs.  
Ready to explore your options? Then fasten your seatbelts, adjust the mirrors, and hold on tight to the steering wheel. It's going to be an exciting ride through some epic product ideas that will boost your traffic, sales, and brand awareness all at once. 
Ready, set, let's go!
Top-Selling Car Accessories of 2024
In 2021, the global car accessories market reached $489 billion. That's a truckload of money! (Pun intended). Proving once more, that this is the perfect niche to jump-start your sales. Stack your virtual stock with the best car accessories and make money with important items for every car enthusiast.
To know what to offer your customers, we've explored the top search results to find out what are the top-selling car accessories. The diversity might surprise you. From a good ice scraper to an electric car blanket, and everything in between for both a car's interior and exterior.
Let's take a look at our top 10 fun and practical picks perfect for every vehicle out there.
Air Fresheners.

From classic Christmas trees to gels and liquids, air perfumes come in all shapes and sizes. Welcome every passenger with a delicious smell and surround your car's interior with a delightful feeling.

Sun Shades.

Protect yourself and your kids in the back seat from harmful UV rays and the summer sun with sun-screen shades for cars. These practical and reasonably-priced accessories will be the ideal addition to every car.

Cleaning Gel.

One of the latest trends in car products is the cleaning gel (or slime). Easy to store in the glove compartment and perfect for cleaning air vents, storage compartments, and hard-to-reach areas.

Floor Mats.

What better way to protect your car floor from mud, rain, snow, and other hazards than with a mat? Offer your customers rubber or soft mats for both practical and stylish reasons.

Dip Clips.

Dipping nuggets in your favorite BBQ sauce can be a hassle in the car. With so many things to hold, one might run out of hands. Luckily, there are dip clips for air vents, perfect for your customers who love to munch on the road.

Phone Chargers.

Your phone battery level is the one thing everyone worries about while out and about -making phone chargers among the best car accessories to sell. Practical, always in-demand, and they don't take up too much space in the glove box.

Seat Covers.

Car seats tend to be covered in all kinds of stuff. From food stains to mud, rain, and just about anything else. Offer car seat covers to your customers who want to keep their precious seats neat,clean, and in style.

Phone Holders.

Holding a phone while driving is not only dangerous but illegal as well. Solve that problem by making screens easily  accessible for responsible drivers by offering phone holders of different shapes, sizes, and styles.

Car Trash Can.

No more trash in the trunk or shoved in door pockets. Offer car trash cans on your online shop and prevent a hideous mess in your customers' cars.

Seat Gap Fillers. Who hasn't dropped their phone, earrings, coins, or other precious things in the hard-to-reach areas, like under the seats? Help your customers avoid that by offering seat gap covers. Easy to install, practical, and ideal for all car seats.
4 Fully Customizable Cool Car Accessories from Our Catalog
The Printify catalog offers 700+ products to choose from. Among those are some neat options for your car-loving customers. From car seat covers to license plates, and more. Everything you need for a sweet ride.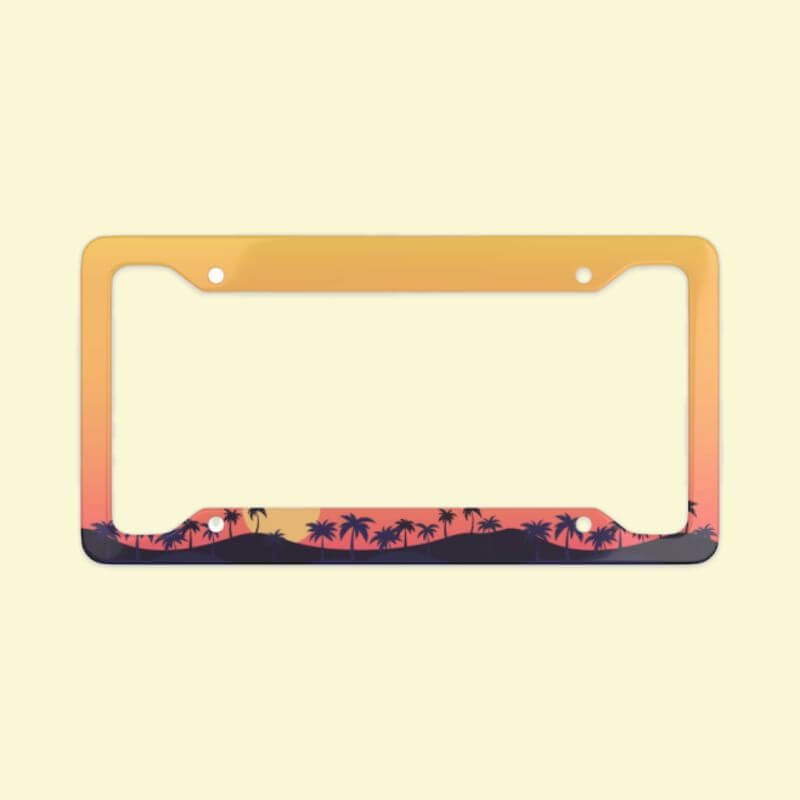 One of the best accessories for boosting a car's exterior with a dash of personality. Surround boring, old license plates with your creative designs and allow drivers to show their true selves by setting their vehicles apart from others. A license plate frame will be the perfect addition to your car accessory collection.
Made from durable aluminum, the frame has four drilled holes for easy installation on any front or back bumper.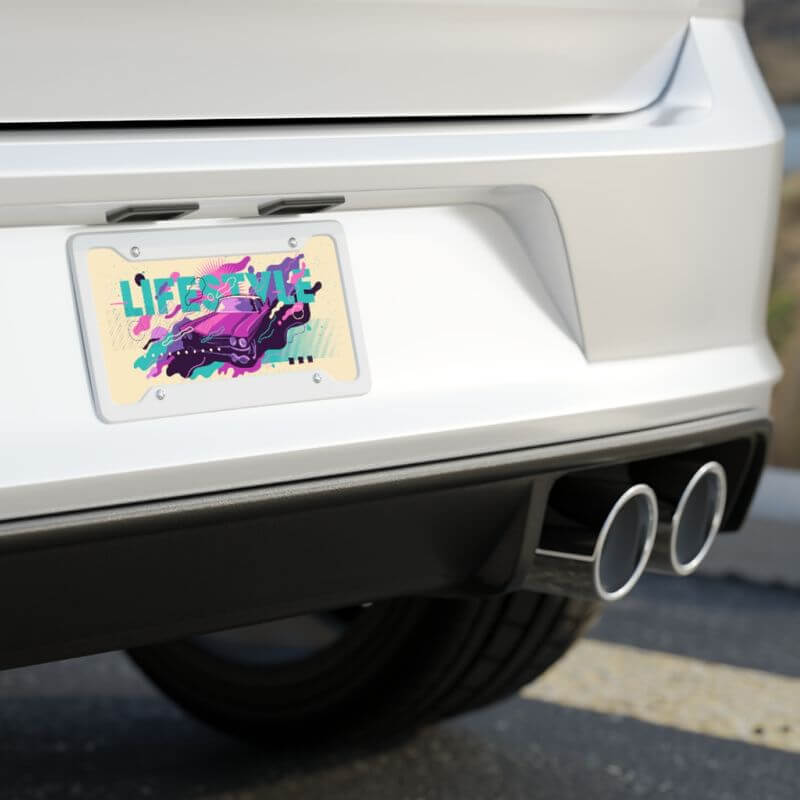 A unique license plate covered in your designs is the best car knick-knack for your online shop. Add a little bit of character to any car's exterior and show off the things that matter – from hobbies and views to tastes, interests, and more. Let every personality shine with custom designs on car license plates.
The lightweight material and vibrant colors will leave everyone in awe, double-checking the rear-view mirror just to see the piece of art approaching them.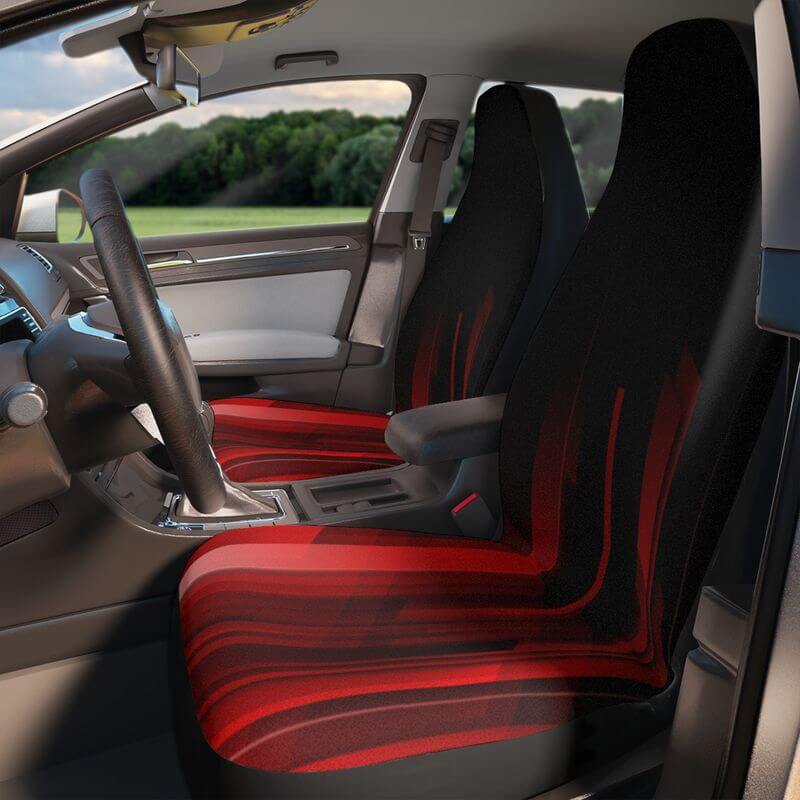 The car seat covers market is one of the biggest among top-selling car accessories, and continues to grow, as more and more people want to spruce up their car interior. Seat covers are not only stylish and splashy, but they also keep the seats safe from everyday dirt and natural hazards, such as mud, dust, tearing, and fading in the sun.
Our catalog offers multiple options for the best car seat covers to customize. Search the site for some quality materials to boost your customers' car morale.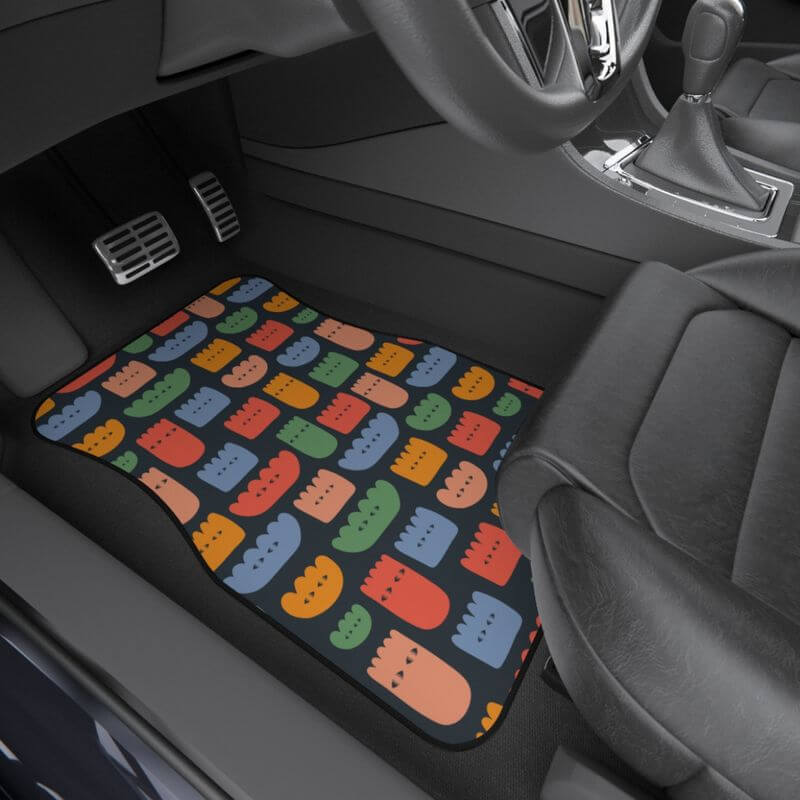 Offer the best car mats to your customers and help them keep their cars dry, clean, and safe from everyday wear and tear. From custom front or backseat sets to individual front mats, or a full set of four. Our catalog offers all options, perfect for every taste and preference.
Made from durable polyester, car mats will keep the space under your feet neat and clean. Both front and backseat mats retain their shape and dry quickly.
Sell the Best Car Accessories With Printify
More Cute Car Accessories to Consider
Pair your fun car accessories with additional options and useful items for the perfect combo of comfort and style while out and about.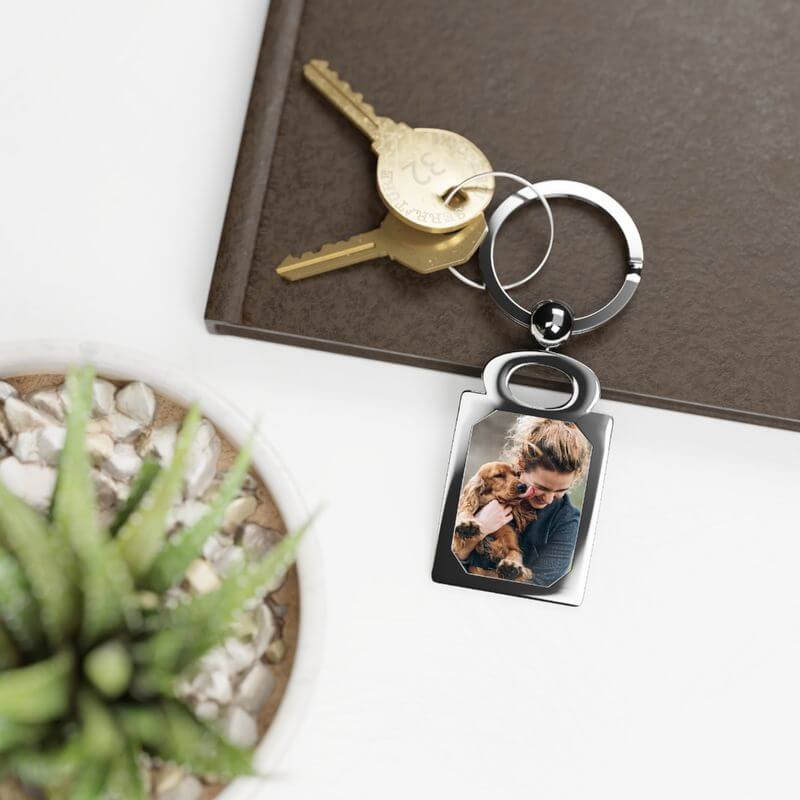 Let your customers take their loved ones with them while on the road. Or customized keyrings with unique designs for every taste, occasion, and set of keys. These evergreen key accessories will make the perfect gift or a casual purchase for your customers and their loved ones.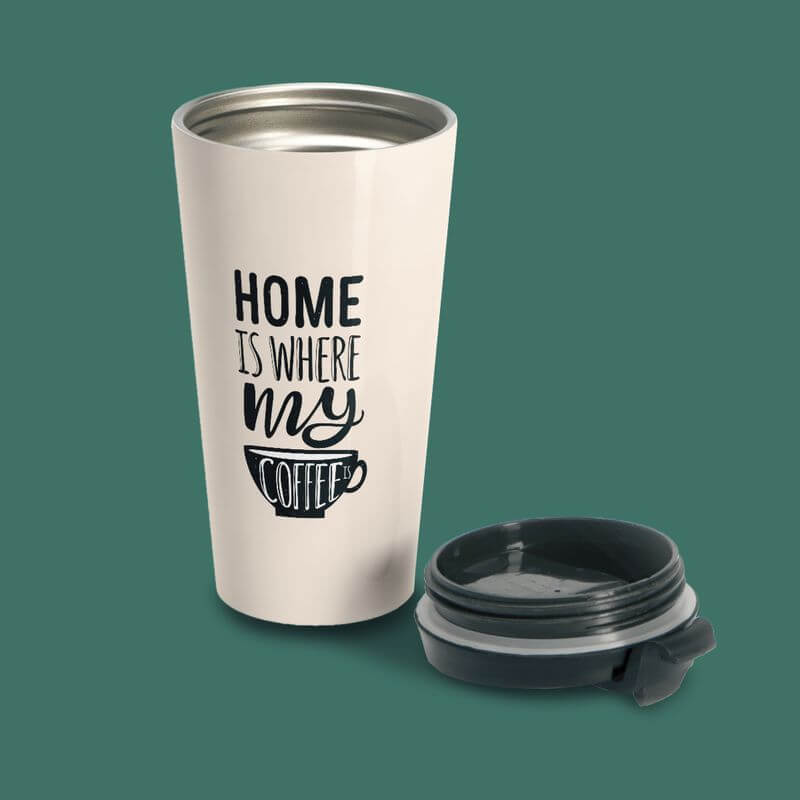 Sell custom travel mugs and tumblers for those who enjoy a warm or extra cold beverage on their daily commute or travels. Durable, practical, and long-lasting, travel mugs are must-haves all year round.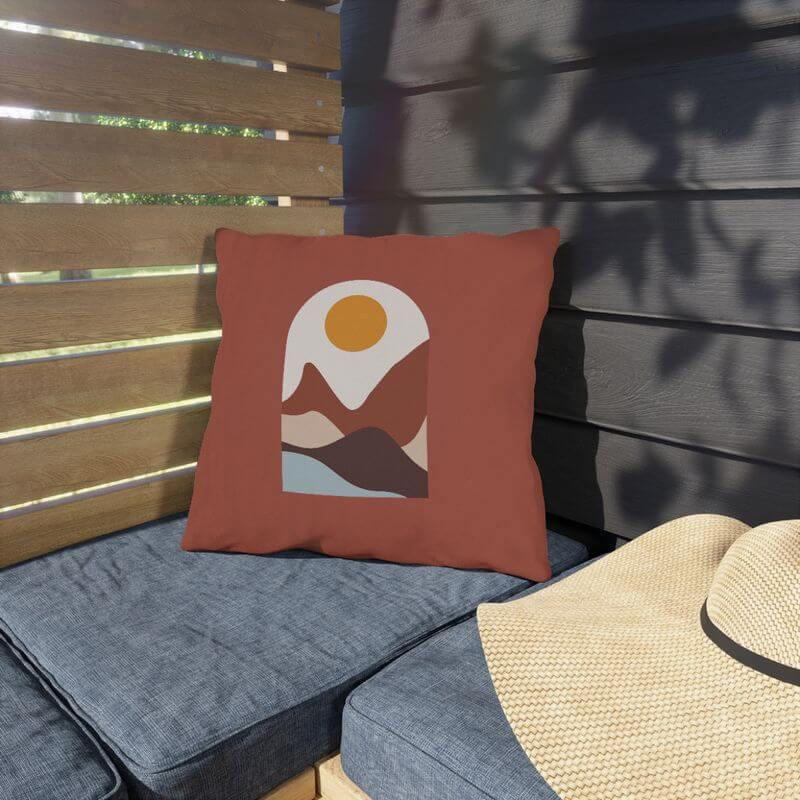 The perfect addition to every car interior. Adding a bit of style while sitting on the seat or providing comfort for longer rides. Every tired passenger will appreciate a custom pillow with a personal touch.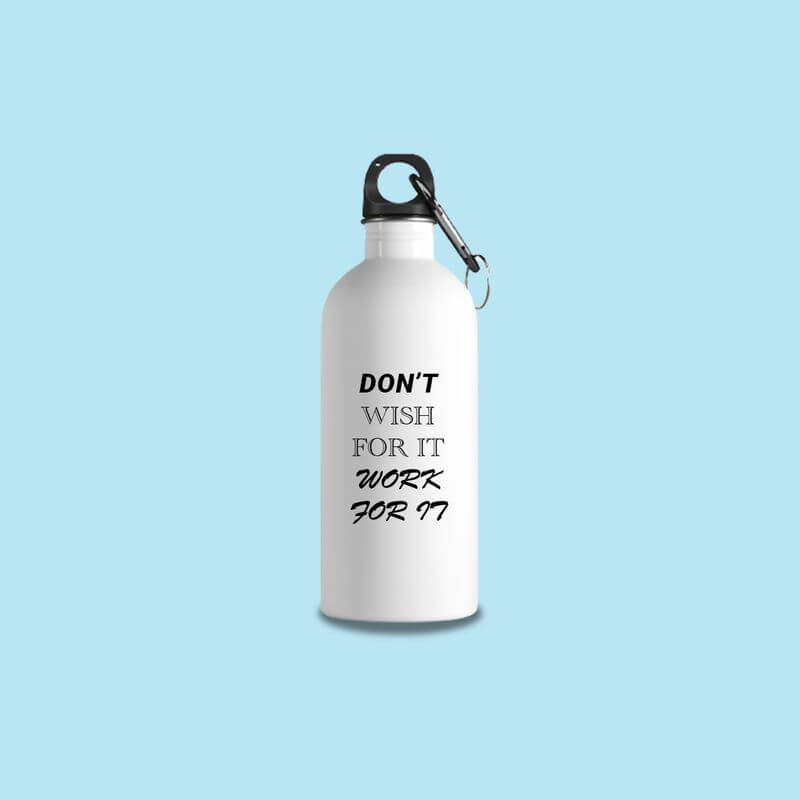 Water bottles are the ideal companions when out and about. From daily commutes to cross-country road trips, a custom bottle will help drivers stay hydrated on the go and fit perfectly in any cup holder.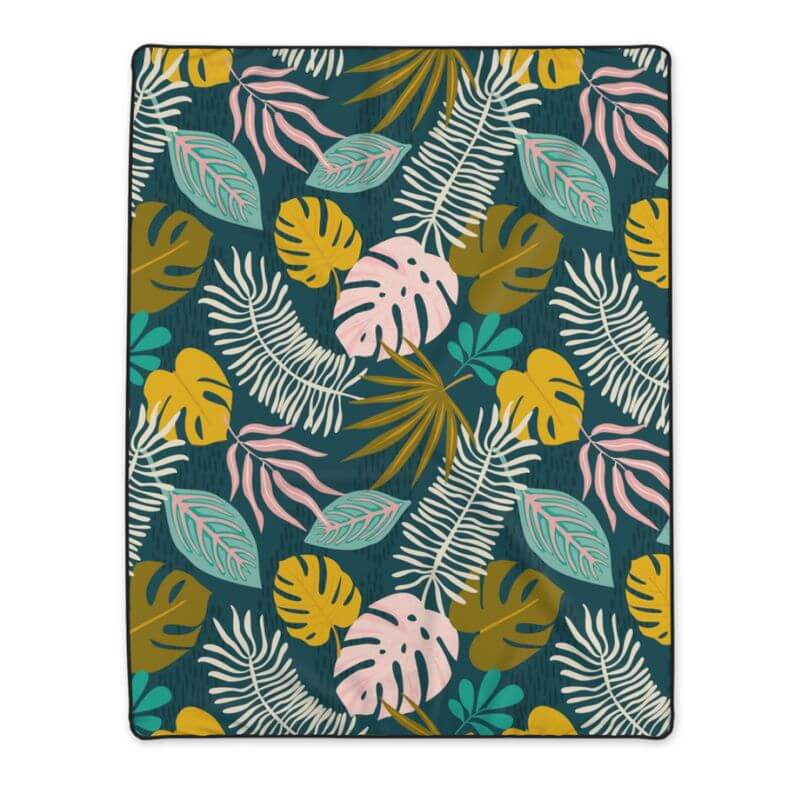 Just like a pillow, a blanket will provide a cozy feeling and warm embrace in any car. From chilly rides to camping in the car, and covering a napping child, a soft, personalized blanket will be everyone's favorite.
Shopping for car products can be just as exhilarating as winning a race with the right set of merchandise and unique designs. From an electric car blanket and vent cleaners to custom front and backseat covers and even license plates. The sky's the limit.
When it comes to designs, don't limit yourself to just car accessories for men and their preferences. Pair up with Printfy and sell custom products to all car enthusiasts out there who love to spoil their metal babies. Design car accessories for women, men, teens, and everyone who appreciates the thrill that comes with a set of wheels.
Share the article
Topics