Custom License Plate Frames
Design personalized license plate frames to make your car reflect your personality – find a great style for personal use, or add branded license plate frames to your online store.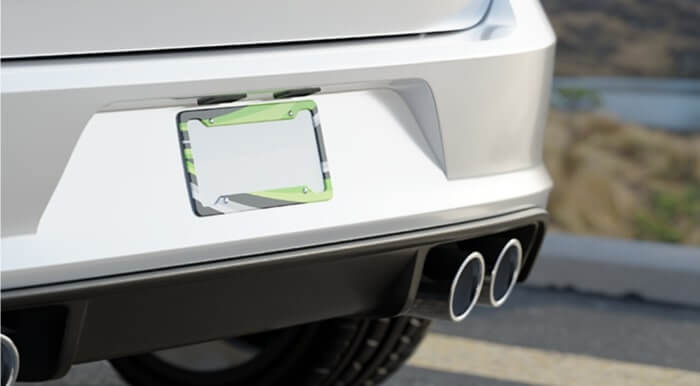 Your Own Custom License Plate Frame
Create Personalized License Plate Frames With Printify
Leverage car culture with personal license plate frames for yourself or sell for a profit
How to Create Car License Plate Frames in Just a Few Steps
The Printify product fulfillment service is an assembly line for your creativity. Establish your personal style or business brand with custom-print products automatically made and delivered to the order address. Create bespoke license plate frames in three simple steps.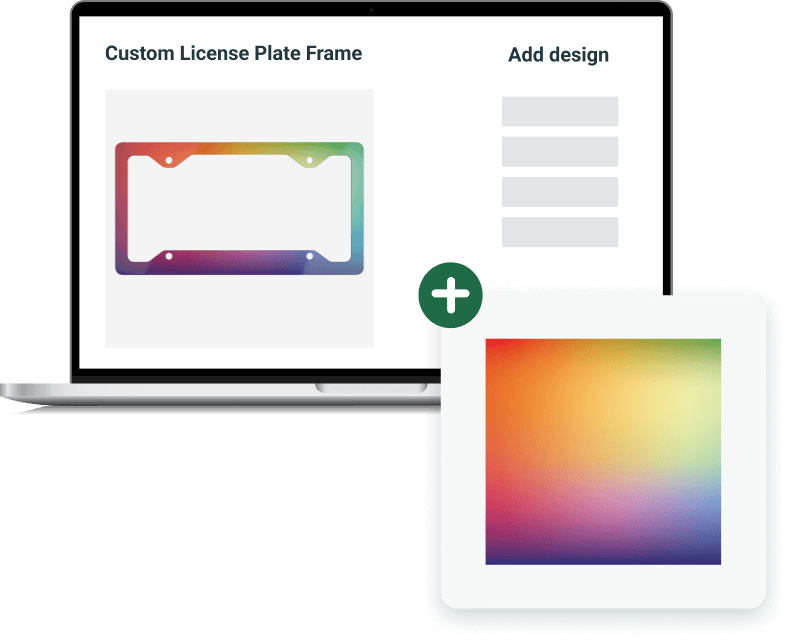 Create an account with Printify and gain free access to a network of global Print Providers, our growing list of custom print-on-demand products, expert design tools with high-quality templates, and eCommerce resources to help you succeed in online product development.
Choose a License Plate Frame
Navigate the Printify Catalog and pick between our selection of license plate frames. Click on an option to view product design features, available Print Providers, and associated fulfillment costs. Make sure to note the license plate frame sizing compatibility.
On the product page, click Start Designing to apply your design to the frame template. Explore our Mockup Generator and upload your design in the print area. Review your progress via the preview screen and click Save for a finished design.
Design Custom Licence Plate Frames With Printify
Printify is the easiest way to create a custom license plate frame from trusted print fulfillment centers worldwide. Turn high-quality product templates into a creative design workshop, or take the opportunity to sell personalized license plate frames as an eCommerce seller.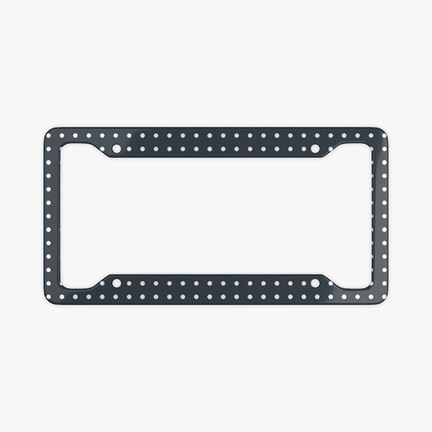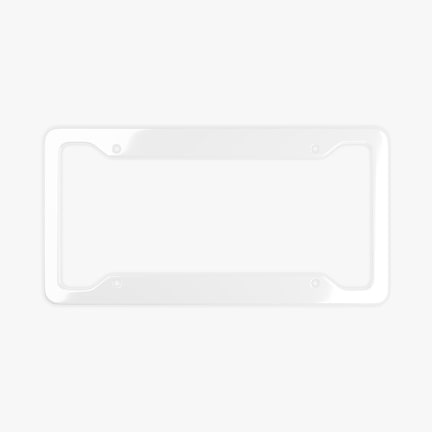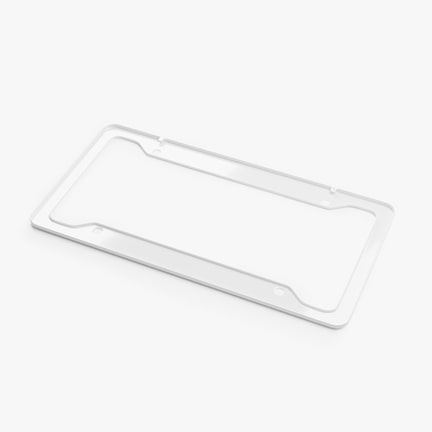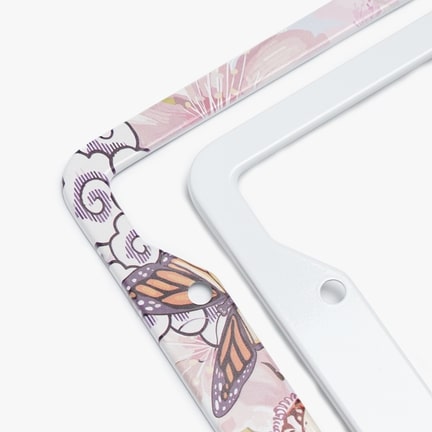 Our matte finish license plate frame is a lightweight aluminum metal that maintains durability and holds your design in high-resolution detail. The printed front colors have a layer of matte coating, creating a crisp appearance on the final design.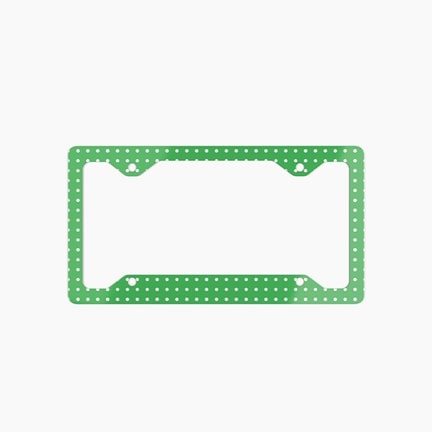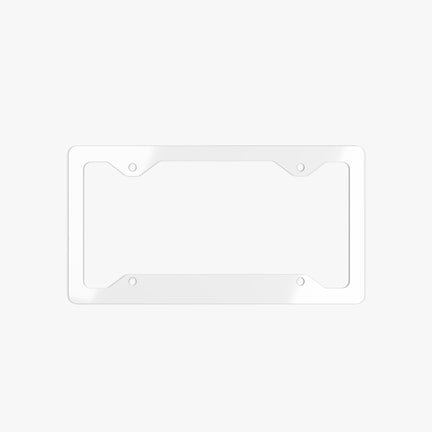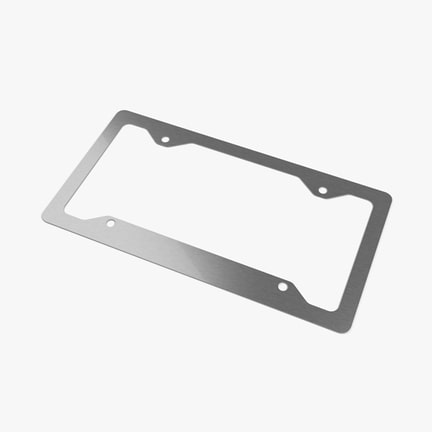 The glossy finish license plate frame offer a simple and effective style made with a white aluminum license plate frame front and a gleaming print coating. The glossy personalized license plate frame offers easy installation and a larger print area to hold broader design elements without clipping the border.
Size: One size (12.3″ x 6.5″).
Join 2+ Million Merchants Trusting Printify
Engage with print-on-demand risk-free with a thriving community of merchants and eCommerce experts.
I don't have to invest the money I can't lose into my business. With Printify, I only pay the fulfillment fees, and the rest is all profit.
I really appreciate working with Printify on my brand. Afro Unicorn was only supposed to be my design on a white shirt. It is so much more. Printify allows me the time to run the business and not work in the business.
Printify helped me start a completely hands-off revenue stream. When you spot a niche that you want to enter quickly, you don't have to worry about buying stock or equipment.
Printify Premium has helped my profit margins tremendously, and spending $20 a month has probably saved me over $200 a month.
Using Printify saved our struggling business of 6 years and gave us more time with our family.
I like Printify products because they tie in with our organisation's message.
I love the Printify Mockup Generator. It keeps everything consistent and allows me to keep my brand looking sharp and professional.
Custom Licence Plate Frame Design Inspiration
Let's look at a few potential design options to consider and add to your custom license plate frames.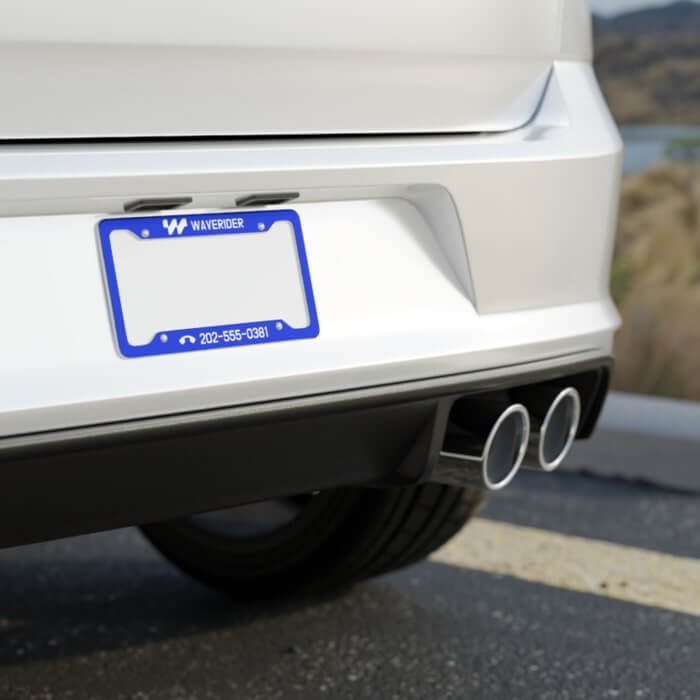 Promote your business with the highway's best license plate frame. Custom logo designs are excellent for brand exposure and fit neatly in the provided print area, leaving enough room for your business name and details.
Abstract Graphics & Patterns
Abstract graphics are a sight for sore road eyes – a full-color personality that turns a simple plate into a moving art piece. Design graphics that turn in motion and add a collection of swirling patterns.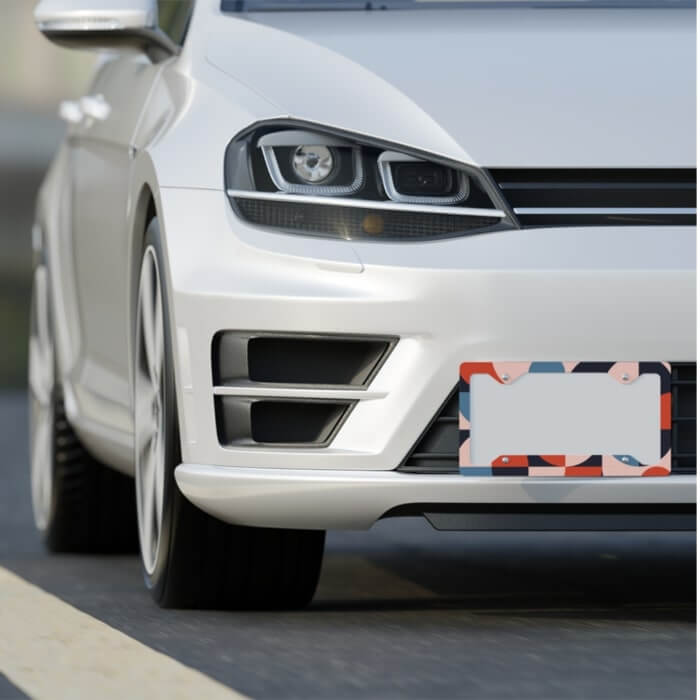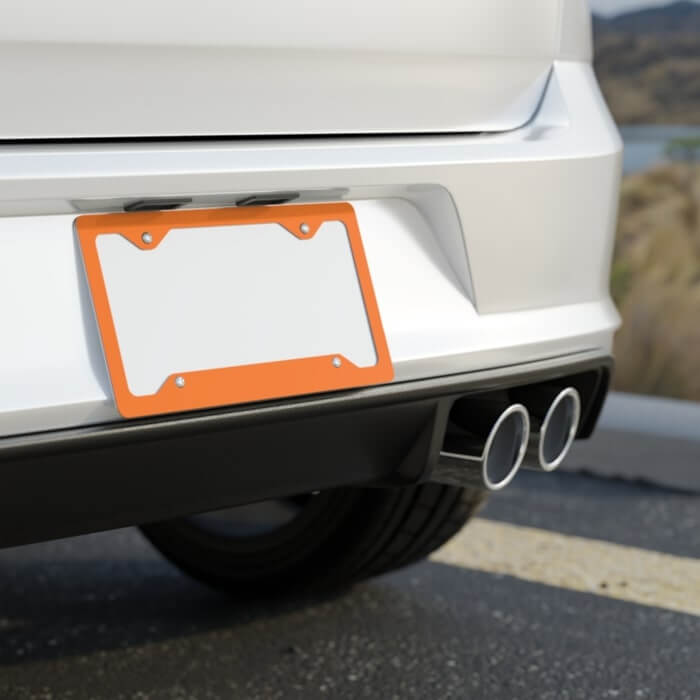 Single Color License Plate Frames
Sometimes, the car you drive is the real show-stopper, and you need a license plate frame to match its vibe. Compliment your trucks, cars, and convertibles with a matching tone or a stark black contrast.
Why Sell License Plate Frames
Why spend excess on a vanity plate when you can sell a frame to add larger design variety? License plate frames are one of the most valued car accessories and will remain in demand with increasing car registrations in the US and worldwide.
The global car accessories market is projected to snowball, increasing at a CAGR of 5.5% from 2023 and reaching an estimated 2030 revenue of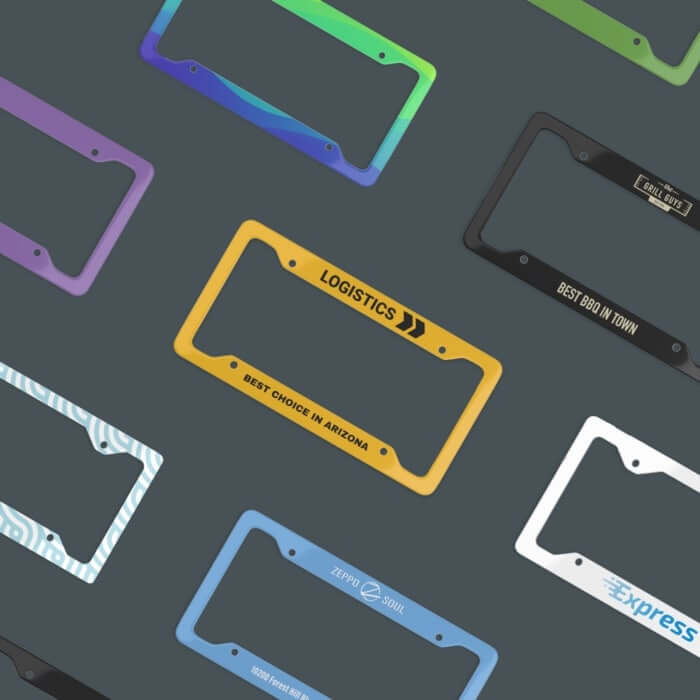 Frequently Asked Questions
Check Out More Articles & Products