Custom Front License Plate
Leaving your home in a car with no custom license plate is much like leaving your home without makeup or pants on.
Take a look at what we have to offer, bedazzle your car, and add our custom license plates to your store!
Design Your Decorative License Plate
Our Custom Front License Plates
Now you can add a personal touch to your car with the help of decorative license plates. Our license plates are made from durable aluminum, offer vibrant colors with a matte finish, and are super easy to install.
Check out the Custom License Plate Frame, and don't be afraid to mix and match your designs to get the best look in the neighborhood!
Make Your Own Custom Front License Plate!
Do You Want to Sell Front License Plates? Do it With Printify!
Printify simplifies the process of creating, selling and shipping print-on-demand products at the best prices on the market. We're here to guide you through the journey of starting your print-on-demand business, so you can start selling your own custom license plates, and more.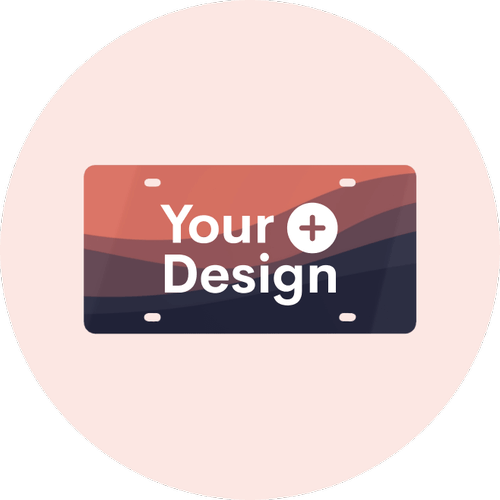 Trusted by over 100,000 Merchants
Hear it from our vast community of happy merchants who run profitable businesses on the Printify platform.
I don't have to invest the money I can't lose into my business. With Printify, I only pay the fulfillment fees, and the rest is all profit.
I really appreciate working with Printify on my brand. Afro Unicorn was only supposed to be my design on a white shirt. It is so much more. Printify allows me the time to run the business and not work in the business.
Printify helped me start a completely hands-off revenue stream. When you spot a niche that you want to enter quickly, you don't have to worry about buying stock or equipment.
Printify Premium has helped my profit margins tremendously, and spending $20 a month has probably saved me over $200 a month.
Using Printify saved our struggling business of 6 years and gave us more time with our family.
I like Printify products because they tie in with our organisation's message.
I love the Printify Mockup Generator. It keeps everything consistent and allows me to keep my brand looking sharp and professional.
Make Your Own Custom Front License Plate!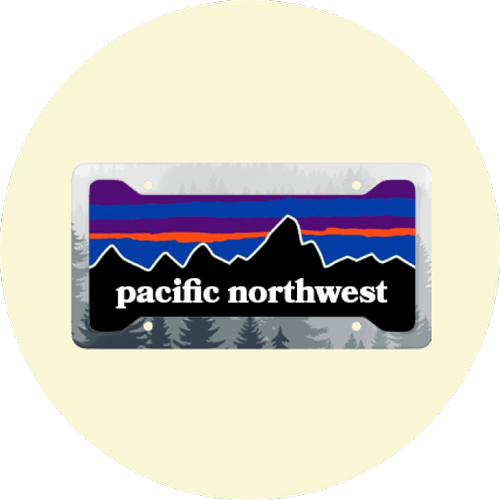 Dive Into the Creative License Plate Market
The market for personalized car tags is growing globally, and so are your chances to establish a presence in this eCommerce niche.
Give your customers an option to display their personality through custom car tags.
Frequently Asked Questions
This is just the right time to create a Printify account and start designing your own personalized front license plates. Remember that with Printify, there are no payments upfront and no stress from keeping your products in stock! So, sit back and relax as you watch your orders come rolling in.
Let's Begin Your Print-On-Demand Journey!